In June 2010 I wrote a post on my blog sharing what I consider to be the value of miles in various frequent flyer programs. Even though it was only last year, with the program changes we've seen this year my valuations have changed substantially, so I figured I would revisit the topic.
It goes without saying that this topic is subjective, since at the end of the day miles aren't a commodity. Instead, the benefit of this post is hopefully twofold. First, while the absolute value of miles is highly subjective, the relative value of miles between programs is at least a little bit less subjective. Second, hopefully this will act as a good guide as to whether you should purchase a revenue ticket or redeem miles for a given trip based on the value of your miles.
Regarding that last point, it's worth keeping in mind that if you redeem miles, you have to factor in the miles you're missing out on for not booking a revenue ticket. In other words if you're trying to decide between booking a $1,500 ticket from New York to Hong Kong and redeeming 60,000 miles, you should factor in the 16,000 miles (the roundtrip distance between the two cities) you would be missing out on if you booked an award ticket. The question now becomes whether you would rather pay $1,500 or give up the equivalent of 76,000 miles. If you're an elite member you should also factor in the bonus miles you're earning (or missing out on) due to elite status, which can be up to 125% depending on your status and the airline.
The exception would be if you're redeeming miles for travel on an airline that doesn't belong to an alliance or with which you can't accrue miles, where you can't factor in the miles you aren't earning.
Factors I Use to Value Miles, in Order of Importance
Alliance and Available Partners for Awards
Award Chart Redemption Value for Premium Class International Flights
Availability of Premium Class International Award Seats
Award Flexibility (Stopovers, One Ways)
Taxes and Fees
With that out of the way, let's jump right into it.
Continental OnePass/United Mileage Plus – 2.0 cents/mile (previously 1.6 for Continental and 1.3 for United)
Continental/United no doubt wins the biggest improvement award, as United miles have gone up in value by 50% in my book since last June.
This is due to a variety of factors. First of all, United used to do Starnet blocking, whereby they blocked a lot of partner award seats (especially Lufthansa) from redemptions, not only making it tough to redeem miles, but also very frustrating due to the lack of transparency. That's no longer the case.
Second, earlier in the year Continental and United actually adjusted their award chart, mostly in a positive way. For example, business class to Europe went from costing 105,000 miles to 100,000 miles, while business class to Asia went from 125,000 miles to 120,000 miles. Ultimately they're minor changes, but it's rare to see airlines lower their award costs.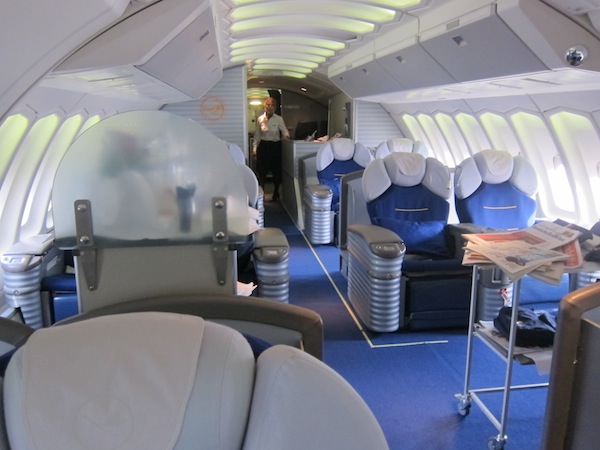 In addition to all that, United has actually liberalized their award routing rules substantially. When booking an award ticket they allow you to exceed the maximum permitted mileage by up to 15%, which is incredibly generous and is why so many convoluted routings are possible through them. At the same time they started also allowing both an open jaw and a stopover on award tickets between regions, while previously they only allowed one or the other.
Partly it's also relative. With Aeroplan being so much more attractive of an option at the time, the value of United miles suffered a bit. After the Aeroplan devaluation, the value of United miles went up.
What comes up must come down, so let's see how long this lasts.
US Airways Dividend Miles – 1.7 cents/mile (previously 1.6)
As with many others, I have a bit of a love-hate relationship with Dividend Miles. On one hand I can't stand them because they engage in Starnet blocking (the same practice United used to have), whereby they block virtually all Lufthansa transatlantic first class award space and often Swiss first class award space.
At the same time, they have a very lucrative award chart. One of my favorite redemptions with them remains awards between the US and North Asia (which includes China, Hong Kong, Japan, etc.), which cost 90,000 miles in business class and 120,000 miles in first class. They allow you to route via Europe on these awards, and the funny thing is that it's actually fewer miles to travel from the US to Asia via Europe with a stop in Europe than it is to just fly from the US to Europe. That's right, US Airways pays you to fly more, which, if you're like me, is no problem!
Not a whole lot has changed with US Airways since last June. I suspect they'll eventually introduce a new award chart, though it hasn't happened yet. The reason the value of their miles goes up for me is entirely relative. I always saw Aeroplan as their biggest "competition." Ever since Aeroplan devalued their award chart, the value of US Airways miles has gone up for me.
American AAdvantage – 1.6 cents/mile (previously 1.5)

A bit has changed for American since last June, mostly for the better. First of all, last June one couldn't use American miles for travel on British Airways between the US and the UK. That was a real pain, given that British Airways is their primary transatlantic airline partner.
That policy changed last year, so AAdvantage members now have access to those seats. Unfortunately in the process they started imposing fuel surcharges on all British Airways redemptions, so it doesn't come cheap. Still, on the whole I think it's a positive to have the option, since historically British Airways has good award availability.
Another exciting development is that American's relationship with Etihad, the national airline of the UAE, was recently expanded. It's now possible to redeem AAdvantage miles for travel on Etihad on all routes. Given that they have one of the best first class products out there, this is exciting for us airline nuts. This not only opens up a great airline product, but also more destinations, like the Maldives, which Etihad serves out of Abu Dhabi.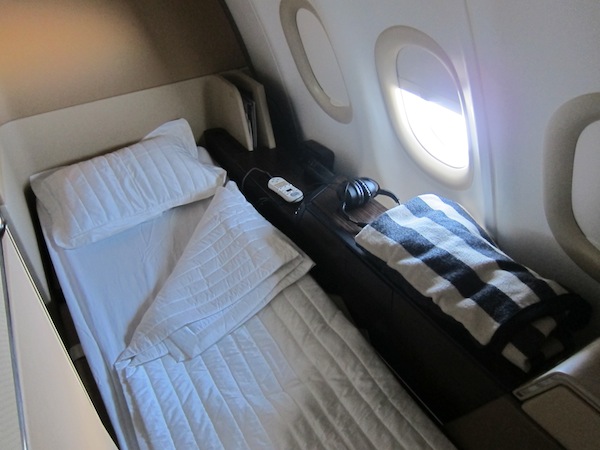 Still, AAdvantage remains strongest for travel to Asia given their partner Cathay Pacific, which is still great about releasing award space to Asia.
So on the whole AAdvantage miles have appreciated in value… slightly.
Air Canada Aeroplan – 1.5 cents/mile (previously 1.8)

I used to consider Aeroplan miles to be the most valuable mileage currency, though earlier this year they severely devalued their award chart, raising the cost of many of my favorite awards by around 50%. For example, one of my favorite award redemptions used to be traveling from the US to Asia via Europe. Aeroplan allowed two stopovers on such an itinerary and charged only 120,000 miles in first class, which was an absolute bargain.
More recently Aeroplan had a policy change whereby domestic segments that are part of an international business class award ticket now book into coach instead of first class. Previously one would get domestic first class, though for airlines that code their domestic first class product in the "O" fare bucket (as of now United and US Airways), they charge you the first class price. So as if the mileage increase wasn't bad enough, now you're stuck in coach on domestic flights that are part of an international business class award ticket. Apparently United will be using the Continental coding eventually, though that doesn't help with US Airways.
Still, there are some good award redemption opportunities available through their program. For example, business class from the US to most of Europe costs only 90,000 miles with two stopovers allowed. First class for the same award costs 125,000 miles. Not only is that lower than the competition, but they're one of the only North American frequent flyer programs to allow two stopovers on an award ticket.
Alaska Mileage Plan – 1.4 cents/mile (previously 1.4)
Alaska Mileage Plan is the only program that has remained absolutely "flat." Actually, I can't think of a single thing that has changed since last June, for better or for worse.
Alaska has some truly amazing award redemption opportunities. For example, Cathay Pacific first class from the US to South Africa is only 140,000 miles roundtrip. That's four 15-hour flights on one of the world's best airlines to two great destinations for 140,000 miles, which is possibly the best value award redemption in the world.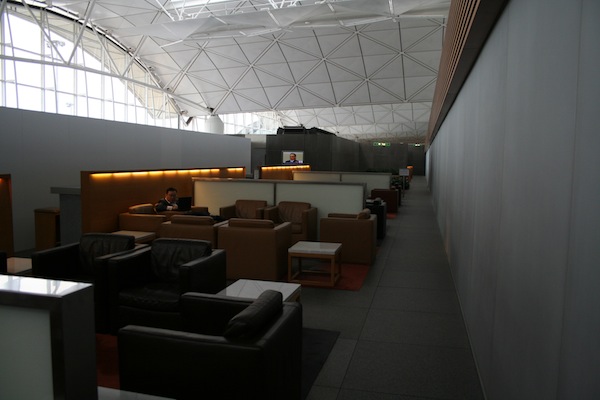 But at the same time Alaska miles can be incredibly frustrating to use. They have over a dozen airline partners spread across all three alliances, but what's frustrating is that they don't let you mix partners on award tickets. That can be really, really tough. For example, while they're partners with both American and British Airways, you couldn't book an award ticket to Berlin, with the flight from New York to London on American and the flight from London to Berlin on British Airways. With how limited award availability is nowadays, that's a major negative. If they reversed that policy and started to allow members to mix partners on awards, I'd say the value of their miles would appreciate by around 25%.
British Airways Executive Club – 1.3 cents/mile (not previously rated)
On November 16 British Airways will be introducing their new frequent flyer program, so my valuation of Executive Club miles is based on the current program.
If used for certain types of awards, Executive Club miles can be incredibly valuable, for example, for travel on LAN to South America in business class for only 80,000 miles roundtrip, or for travel on Cathay Pacific to Asia in business class for only 100,000 miles roundtrip, both of which I described in The 10 Best Premium Cabin Award Redemption Values
Unfortunately I suspect that in a couple of weeks my valuation of their miles will go down substantially.
Delta SkyMiles – 1.1 cents/mile (previously 1.0)
Despite introducing more customer unfriendly policies, Delta miles have appreciated ever so slightly in my book, entirely as a relative matter.
A couple of months ago they instituted a new policy whereby one can't make any changes to award tickets within 72 hours of departure, which is absolute garbage.
That being said, Delta miles remain best positioned for two of the toughest award redemptions out there – Australia and Tahiti. To Australia they partner with V Australia, which has okay award availability (not as good as it used to be, though still better than the competition), and to Tahiti they partner with both Air France and Air Tahiti Nui, the two airlines that fly nonstop from the US to Tahiti.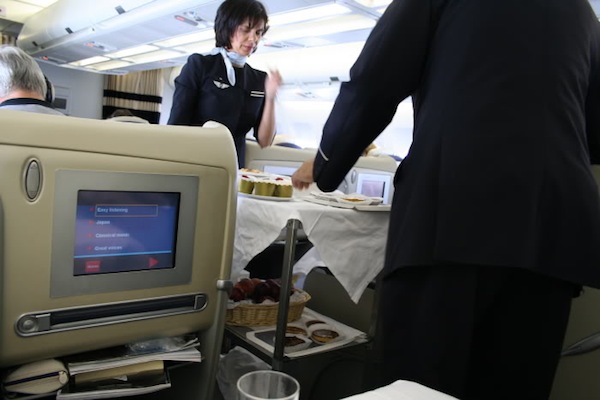 But the real reason the relative value goes up for me is because SkyTeam award availability hasn't gotten much worse, in my experience, while Star Alliance availability on Lufthansa and Swiss and OneWorld availability on British Airways has gotten substantially worse.
Securing business class award seats on Air France and Alitalia for transatlantic flights isn't impossible, which is the direction British Airways, Lufthansa, and Swiss are heading.
So despite their negative policy changes, their partner award availability isn't getting worse, which makes Delta miles more valuable to me.
Anyway, there you have it. It's amazing how much can change in a year, both for better (United) and for worse (Aeroplan).
If I had to guess, I suspect we'll see a lot of negative changes to award charts over the next year, starting with British Airways in a couple of weeks. I expect that over the next 3-6 months we'll see United and US Airways make some drastic changes to their award charts for their more generous awards, and see some mild changes from AAdvantage. I certainly hope I'm wrong, though!
Need Award Booking Help? Our fee is as low as $75 per ticket if you book your hotel through us.
If you enjoyed this, please follow TravelSort on Twitter or  like us on Facebook to be alerted to new posts. 
Become a Member to find your perfect luxury or boutique hotel at up to 50% off: TravelSort Hotels