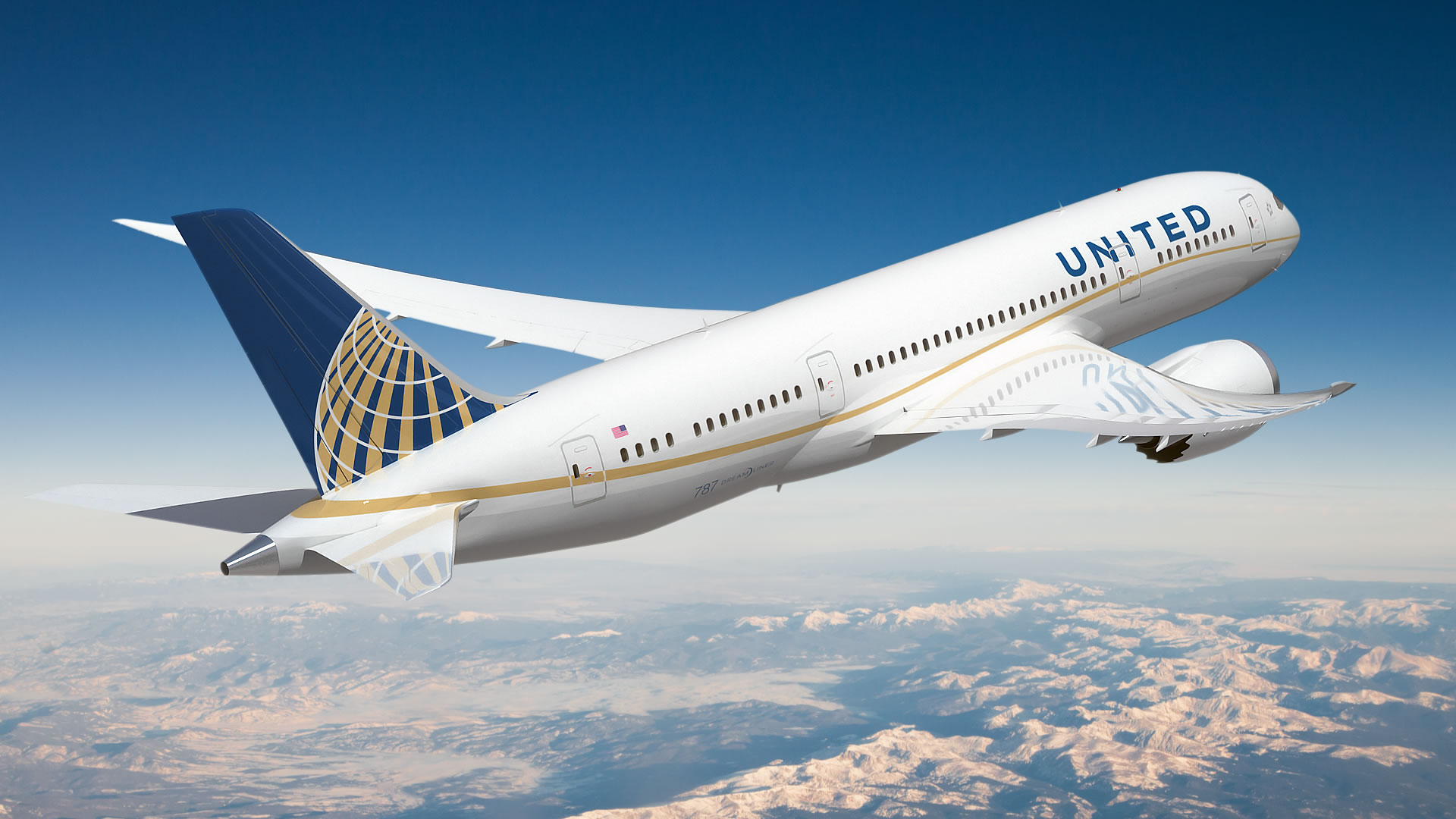 United Airlines and Other Airlines Hate Paying EC 261 Compensation. That's why they regularly deny valid claims and or offer token "customer appreciation" e-voucher amounts or miles, hoping that you'll accept and go away. But if you know your rights under EC 261/2004, you'll know that you could be due up to EUR 600 per ticket, in cash; and you'll also know when the law truly doesn't apply, so that you can take this into account when choosing which airline to fly to Europe, and when to not pursue a claim because you don't have a case. Here's a reader comment I recently received, on the Getting United to Pay EU Compensation for a Flight Delay post:
"I was on a United flight departing 8:55AM FCO to my connection in EWR on November 5, 2016 flying United BusinessFirst. A little before 8:55am we were informed of a 2 hour 5 minute delay and that we would therefore take off at 11:00am. THe gate agent mentioned that there was a 90% chance we would be cancelled, and at 11am we were cancelled due to "mechanical issues".
We were told to get our bags and handed something in Italian but I followed the masses to a hotel. We were all given a hotel night and 3 meals and rebooked on a flight the next day leaving at 10:10am (delay was over 24 hours). In my email was a "customer appreciation" email. Should I fill this out or go straight to customer care implying the terms of EU 261? If I accept this "appreciation" will that void my request for the EU261 claim? I traveled on an award ticket and when rebooked my second leg to LAX was not in BusinessFirst but was told they would "waive" the fee to put me in economy plus. Should I start with customer care first and see what they offer, inserting language about EU 261? Or should I wait for an offer from "customer appreciation"?"
Let's go through the EC 261/2004 Eligibility Criteria then get to this reader's question on whether to accept any customer appreciation gesture or not.
What Qualifies for European Union EC 261/2004 Compensation
Bolding is mine:
The flight is departing an airport located in the EU (or Norway) OR the flight is to an airport in a EU Member State on an airline based in an EU Member State
You have a confirmed reservation for the flight and arrived on time for check-in
The flight arrives at its destination 3 hours or more after the scheduled arrival time
Compensation Amount
EUR 250 per ticket for all flights < 1500 km
EUR 400 per ticket for all intra EU flights > 1500 km OR any non-EU flight >1500 m but <3500 km
EUR 600 for non-EU flight >3500 km.
Exceptions That Do NOT Qualify for EC 261/2004 Compensation
It's important to understand when you are NOT entitled to any EC 261/2004 compensation:
If you're flying a non-EU airline TO the EU. For example, if the reader above had been flying United Airlines or any other non-EU carrier from the U.S. TO Europe, he would not qualify for EC 261/2004 compensation; it applies only because he's departing the EU.
If the cancellation or delay of 3 hours or more is caused by any of the following extraordinary circumstances:
Extraordinary weather conditions that directly affect the flight in question
Security risks / political instability
Labor strikes
If you're informed of the cancellation at least 14 days before the departure date
If you're informed of the cancellation <7 days before the departure date, and are offered rerouting that departs no more than 1 hour before your original departure time and arrives <2 hours after your original flight's scheduled arrival time
If you're informed of the cancellation 7-14 days before the departure date, and are offered rerouting that departs no more than 2 hours before your original departure time and arrives <4 hours after your original flight's scheduled arrival time
Other Accommodation When a Delay/Cancellation Forces an Overnight Stay
Refreshments, Communication and Accommodation
United is required to provide to delayed passengers (for a flight departing the EU), free of charge:
Meals and refreshments in proportion to waiting time
Two phone calls or emails
Hotel accommodation and transport between the airport and hotel, if a stay of one or more nights becomes necessary

How to Claim EC 261/2004 Compensation from United
I recommend writing United using the
United Customer Care form
. And if your delayed or cancelled flight was due to a mechanical issue, be sure to state in your note to United something along the lines of:
"The European Court of Justice cases in the past several years have clearly stated that mechanical issues are NOT deemed an extraordinary circumstance for EC261/2004:
"Article 5(3) of Regulation No 261/2004 must be interpreted as meaning that a technical problem in an aircraft which leads to the cancellation or delay of a flight is not covered by the concept of 'extraordinary circumstances' within the meaning of that provision, unless that problem stems from events which, by their nature or origin, are not inherent in the normal exercise of the activity of the air carrier concerned and are beyond its actual control." (Paragraph 34, Friederike Wallentin-Hermann v. Alitalia, also cited by Sturgeon v. Condor and Bock v. Air France'"
Should You Accept any "Customer Appreciation" from United?
Not if you want to receive the full EC261/2004 compensation you are due. Be aware that this "customer appreciation" token is a deliberate tactic by United to try to NOT fulfill its EC 261/2004 obligations. United is hoping that most of its passengers don't know their rights to EC261/2004 compensation, or only have a vague idea and will accept United's denial that it applies, even if it actually does. United aims to get as many passengers as possible to accept the token compensation, ideally (for United) in the form of a United voucher that expires in 1 year, for future travel solely on United, since this is worth considerably less to United than full EC261/2004 compensation.
But if you are entitled to EC261/2004 compensation and pre-empt United's argument that it doesn't apply, you have a good chance of getting compensated, even if not on the first or second attempt, on the 3rd or 4th. And do demand compensation in cash (which will come in the form of a prepaid Visa card or a wire transfer), and not a United voucher, since cash is far more flexible.
A Word on Weather…
A separate recent client issue involved a delayed flight from London due to weather problems at the U.S. city of the incoming aircraft. Note that this is *different* from weather delaying London departures, and is NOT a valid EC261/2004 exemption for airlines. So if weather is the extraordinary event being claimed, be sure that it's indeed the weather for your flight's departure/destination cities, as any extraordinary weather events at the city from which your aircraft was supposed to travel in order to get to your departure city are irrelevant and NOT grounds for denying your claim.
If you've claimed EC261/2004 compensation from United, what has your experience been?
Related Posts
Getting American Airlines to Pay EU Compensation for a Flight Delay
Getting United to Pay EU Compensation for a Flight Delay
Is EU Compensation Owed When a Connecting Flight is Delayed?
Airline Passenger Bill of Rights – What Are Flyers' Rights for Delays, Cancellations and Reroutings?
Need Award Booking Help? Our fee is as low as $75 per ticket if you book your hotel through us.
If you enjoyed this, join 200,000+ readers: please follow TravelSort on Twitter or  like us on Facebook to be alerted to new posts. 
Become a TravelSort Client and Book 5-Star Hotels with Virtuoso or Four Seasons Preferred Partner Amenities!