Last October I wrote a post about what the United and Continental merger means for consumers, and I think it's fair to say that a lot has changed since then. As a matter of fact, for better or for worse, the two carriers are quickly starting to look like a single airline. There have been some changes that are undoubtedly positive, while there are other changes that reflect what many had feared with the merger, which is the worst of both worlds when it comes to many service offerings.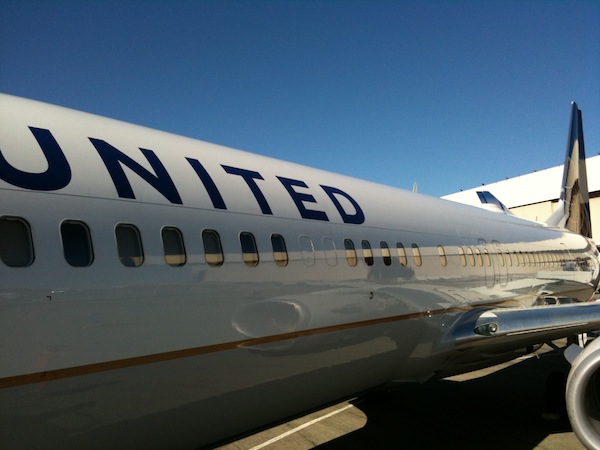 Let's start with the positive – just about everything is reciprocal between the two airlines now. While upgrade reciprocity has been in place for a while, the reciprocity goes beyond that. The airlines are matching each others' status, and miles, both elite qualifying and redeemable, are transferrable.
Starting with status matching, the two airlines will match the equivalent tier of status at the other airline. That means United 1Ks can be matched to Continental Platinum, Premier Executives to Gold, and Premiers to Silver. On the Continental side, Platinums are being matched to 1K or Premier Executive (depending on whether or not they earned at least 100,000 elite qualifying miles), Golds are being matched to Premier Executive, and Silvers to Premier. This is beneficial because it means you won't be treated as a second-class citizen on the other airline for the time being.
Along the same lines, redeemable miles can be freely transferred between Continental OnePass and United Mileage Plus accounts. All you have to do is link your accounts, which is an instant process, assuming the names on the accounts match exactly. If they don't you'll have to call the OnePass or Mileage Plus service center to make slight changes to the names on accounts (such as middle initials, etc.) so that they can be linked.
Up to 200,000 redeemable miles can be transferred between accounts per day, and this actually opens up a lot of opportunities for passengers with either airline. For example, Continental allows free changes to the routing on award tickets up until 21 days before departure, while United charges $150 for such a change. Along the same lines, Continental only charges $75 to cancel an award (with discounts for elites), while United charges $150 (except for 1K members, who are exempt). Change fees are being streamlined in June, though in the meantime it's worth considering. On the United side, United typically has more generous routing rules than Continental, as they allow you to exceed the MPM (maximum permitted mileage) for a city pair by 15% on awards, while Continental doesn't. On the fee front, it seems that the award fees are mostly going in the direction of Continental, which is good news. As far as routing rules go, I'm guessing Continental's systems will be used, since there's less room for error with them — the computer automatically prices awards, while United agents have to manually price awards. However, we likely won't know till the programs formally merge, which will likely be towards the end of the year.
It's also worth considering the partners of both airlines. Continental is partners with Virgin Atlantic, so you can redeem your Continental miles for travel on Virgin Atlantic (which has excellent award availability on certain routes, like Washington to London, for example), while you can't do the same using United miles. Continental is also a Membership Rewards transfer partner through the end of September, which basically means that you can combine your United Mileage Plus miles, Continental OnePass miles, and American Express Membership Rewards points towards the same award. It's an option I've seen a lot of people take advantage of lately.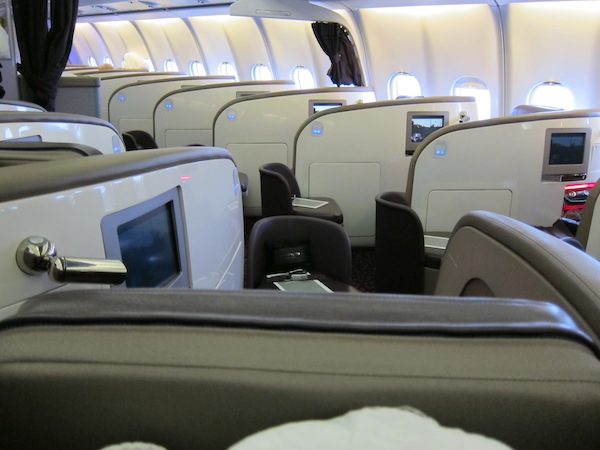 A question I've been asked often lately is "which program should I be crediting my miles to?" Well, the simple answer would be to whichever program you usually credit your miles. One consideration is definitely "lifetime miles," which are miles that count towards lifetime status with the airline. While United only counts revenue miles on United flights towards million miler status, Continental counts all elite qualifying miles, including class of service bonuses (like the 50% bonus you get when paying for first class) and travel on other airlines (like on United).
No one knows what the million miler program of the combined airline will look like post-merger, or for that matter to what extent they will retroactively count lifetime miles. That being said, logic would dictate that it makes sense to credit miles from Continental flights to Continental (since miles for flights on Continental don't qualify towards lifetime miles if crediting to United for the time being), while United miles can logically be credited to either program (since Continental counts miles from either airline towards million miler status). That being said, if you're trying to lock in million miler with either program before the merger is complete, you're probably best off crediting to that program.
One last consideration for those of you that are very frequent flyers would be to keep in mind United's recent policy change on the timing of systemwide upgrades posting. In the past, United credited the six systemwide upgrades earned for reaching 1K status on January 1, regardless of when one actually qualifies. Now, however, they post as soon as you (re)qualify. Systemwide upgrades are only valid for 12 months from when they're issued, so depending on your travel patterns, it might make sense to delay their posting. The way to do that would be to get really close to 1K status on United, and then start crediting to Continental until closer to the end of the year, to basically extend the expiration of the upgrades. The mileage totals will be combined at the end of the year anyway. The same is true the other way around, as Continental issues systemwide upgrades as soon as the threshold is passed as well.
Now, those are the "pretty" changes. Let's talk about the stuff that isn't as good. For one, as far as the actual in-flight experience goes, the new airline seems to be taking the "worst of both worlds" in just about every way.
One small example is that United first adopted Continental's inferior first class blankets in the interest of "consistency," and recently even eliminated pillows in first class to match Continental's policy. And to think that up until a couple of years ago, pillows were a standard offering even in coach. At the time the swine flu was used as an excuse for temporarily eliminating them, though hardly surprisingly the change was permanent. Along the same lines, on the Continental side, free meals have been eliminated in coach domestically, even on the almost 11-hour flight from Newark to Honolulu.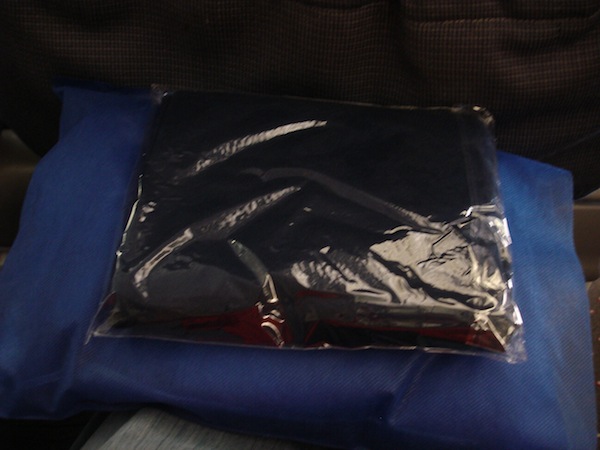 The check-in and boarding process has also recently been streamlined to largely match Continental's policy, much to the dismay of many United flyers. While Continental has "Elite Access," where elites are largely treated the same in terms of check-in and boarding, United has done a pretty good job of differentiating between elite tiers. Previously, United had separate check-in areas for international first class and Global Services, 1K and domestic first class, and then Premier Executives and Premiers. Now all of those groups are being merged into one. It seems a bit crazy to put a person flying international first class in the same line as a Premier flying domestically, especially at a hub, where the waiting time can be considerable.
Then there are the other things I'm sure we've all been wondering about, such as Economy Plus, Channel 9, and international first class. The good news is that we officially know the fate of two of the three.
Economy Plus is here to stay. As a matter of fact, it will be expanded to the Continental fleet shortly. While it's good news on the whole, let's just remember that it will likely come at the expense of a few first class seats. There's no way Continental is keeping their large first class cabins and adding Economy Plus, as it's just not viable. The only way this will work out in their favor is if they remove a row of first class from most of their fleet to facilitate Economy Plus.
The other good news is that Channel 9, United's exclusive audio channel playing air traffic control communications, is here to stay. If you're not an airplane geek you probably couldn't care less, though if you are an airplane geek that's probably great news. I'm guessing that in reality it will just stay on the planes that have it as of now, as opposed to expanding it to the Continental fleet, as it's apparently quite costly.
That leaves one major question, which we don't have the answer to – what's the fate of international first class? Internationally, United offers three cabins of service (first, business, and coach), while Continental only offers two (business and coach). Well, there's no official word, though rumor has it that international first class is here to stay… for the time being. It seems that it won't be introduced on the Continental fleet, but at the same time it's too costly to remove it on the planes United just reconfigured with their new international first and business class product. So international first class will likely die a long, slow, painful death.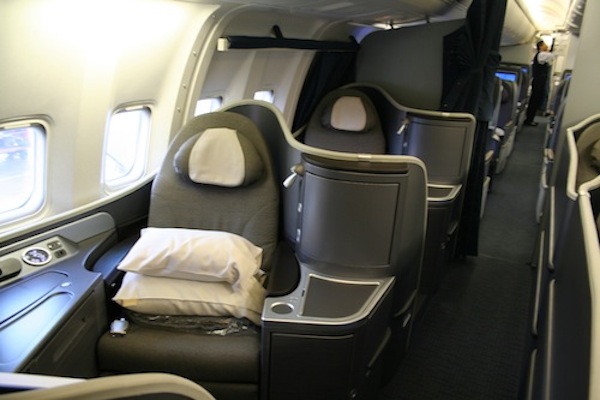 I think that's about all there is as of now. The airlines have come a long way since the merger was first announced a couple of years ago. They've aligned policies more than I ever thought possible given how different the airlines were. I think the main thing left to see is the fate of the million miler program, and in the long run, the fate of international first class.
If you have any merger questions not covered, feel free to post them here and I'll be happy to respond.
Pros

Cons

Up in the Air

Upgrade reciprocity
Status matching
Miles transferrable
Economy Plus will be kept and expanded to Continental
Channel 9 to remain on United planes

United First: inferior blankets and no pillows
Continental: no free meals in coach, even on 11 hour EWR-HNL flight
United: all Elite tiers merged into one for check-in and boarding

International First Class
Million Miler Program
Fees for changes and cancellations
Routing rules
Check out and apply for the Best Travel Credit Cards.
If you enjoyed this, please follow TravelSort on Twitter or like us on Facebook to be alerted to new posts.
Become a Member to find your perfect luxury or boutique hotel at up to 50% off: TravelSort Hotels