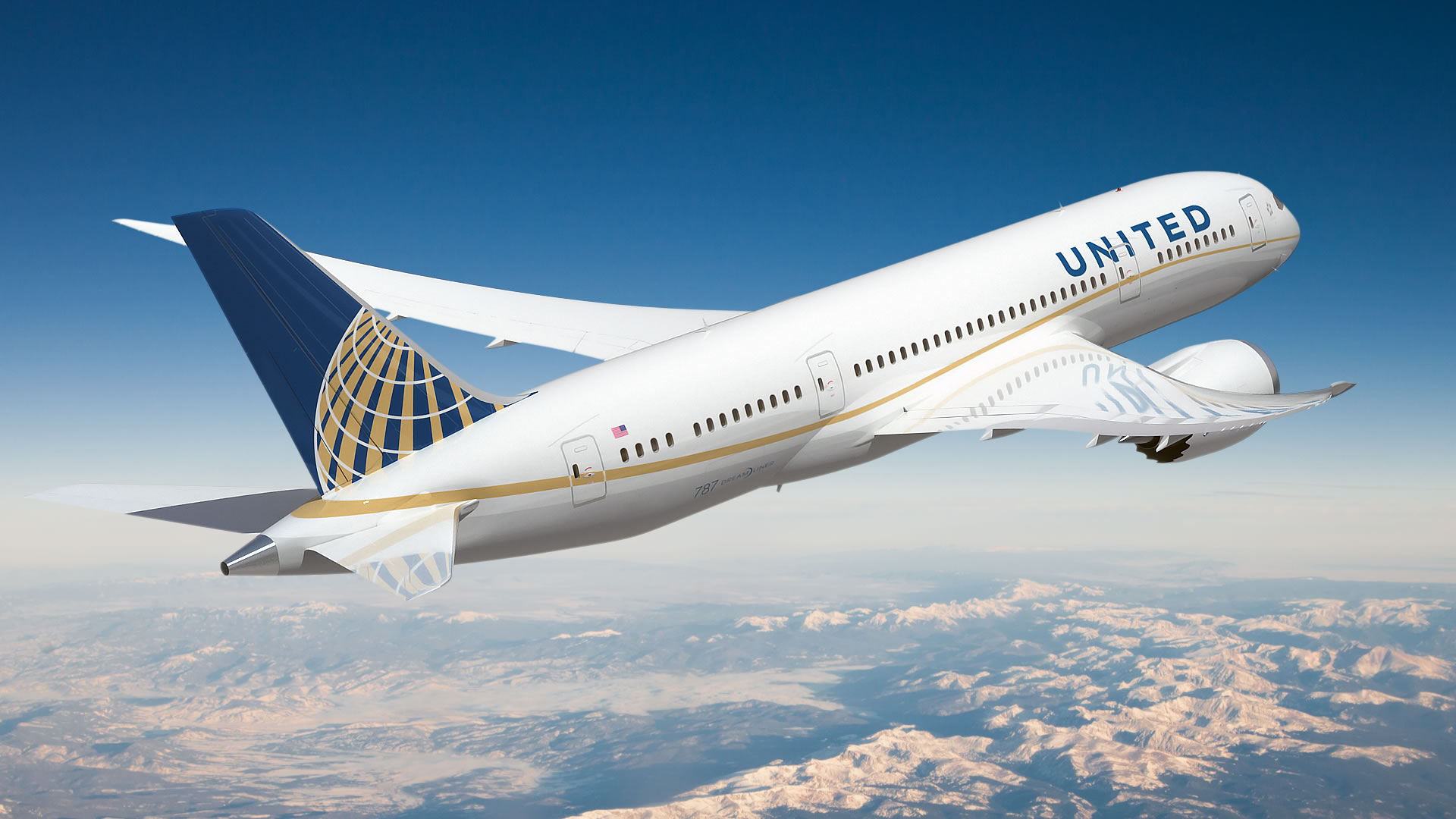 What United compensation for flight delays and delayed baggage can you expect?
TravelSort reader Tom asks about fair compensation for his flight delay, as he recounts his harrowing experience on the recent United Flight 201 to Guam that was diverted to Midway Island due a mechanical issue, apparently a problem with the cooling fan of the Boeing 777 (bolding is mine):
"I was on flight 201 on July 10th 2014 it had to make an emergency landing on Midway Island (possible electrical fire, loss of communication, and possibly more, but this is what we were told). Midway Island has no airport and only 45 government contractors on the Island. United had to fly another plane to pick up the passengers, then fly us back to Honolulu. They did schedule us a special plane to take us to Guam and I was rebooked to Manila. They are offering all of us 25,000 miles or a $500 voucher. Is United trying to get off cheap? Is there other compensation required? What is our recourse? All of our luggage is still on Midway island."
First of all, I'm really glad Tom and the other passengers aboard United Flight 201 are all ok, after what sounds like a terrifying descent to Midway, including a drop of about 40 feet, after which passengers fell silent, praying or expecting the worst, as one passenger recounts in this video.
But back to Tom's question: is $500 or 25,000 United MileagePlus miles fair, given an ultimate delay of about 1 full day and delayed baggage, not to mention a terrifying in-flight experience? Does United owe Tom or other passengers anything more?
Unfortunately, the answer, not just for United, but for most U.S. carriers is that United doesn't owe a passenger anything for a delayed or cancelled flight, apart from either getting the passenger to the destination on the next available flight, or refunding the trip.
See United's Contract of Carriage:
2) Delay, Misconnection or Cancellation
"When a Passenger's ticket is affected because of a Schedule Irregularity caused by United, United will take the following measures:
(i) Transport the Passenger on its own flights, subject to availability, to the Destination, next Stopover point, or transer point shown on its portion of the Ticket, without Stopover in the same class of service, at no additional cost to the Passenger; or
(ii) At its sole discretion, United may arrange for the passenger to travel on another carrier. United may also, at its sole discretion, and if acceptable to the passenger, arrange for the passenger to travel via ground transportation."
3) If a Passenger is not transported…the Passenger will be eligible for a refund upon request.
Goodwill Gestures, Not Compensation
United and other airlines are very careful to NEVER refer to offers as compensation, which would imply obligation; instead these offers are referred to as "goodwill gestures." So that's what you should call it too, when you write to or call United.
Offer Amounts Depend on Your United Elite Status, Length of Flight, Class of Service, and Delay or Inconvenience
Goodwill gestures and compensation offers are not created equal. You'll typically be offered more United miles or a higher value e-certificate voucher good towards domestic United travel (just what you wanted, eh, after a United flight you'll never forget) if you're a United 1K or Global Services member flying United Global First long haul, rather than a passenger with no United status on a short haul flight in economy, even if in both cases the delay was 8 hours.
Here are recent examples of United compensation, er, goodwill gestures:
United Compensation for Flight Delays (NOT Due to Weather or Circumstances Outside United's Control)
Generally the threshold is a delay of at least 4 hours, unless you misconnected due to the delay. It's still worth emailing United if your delay was 3-4 hours, to try for a goodwill gesture.
Business Class LAX-SYD, cancelled due to fuel leak, rebooked on flight 22 hours later, United 1K: 30,000 United MileagePlus miles or $500 e-voucher or 20% off any United flight, plus overnight hotel stay (QBK, Flyertalk)
Business Class LHR-IAH-GRU with LHR-IAH delayed 2 hours (mechanical) causing misconnect, overnight in IAH and 24 hour delay, United 1K: 20,000 United MileagePlus miles or $350 e-voucher (ivoryboi, Flyertalk)
SFO-BOS delayed 5.5 hours due to mechanical, United 1K: 15,000 United MileagePlus miles or $300 e-voucher or 20% discount e-voucher (KevinInRi, Flyertalk)
ORD-HNL delayed 7 hours, United 1K: $300 e-voucher (pizzabox, Flyertalk)
LAN-ORD delayed 2.5 hours, causing misconnect to SEA and an overnight in ORD, United 1K: 10,000 United MileagePlus miles and cost of hotel in ORD (qisu, Flyertalk)
FRA SFO delayed 3.5 hours, United 1K: 10,000 United MileagePlus miles or $250 e-voucher or 10% discount e-voucher (magendim, Flyertalk)
CUN-EWR delayed 4 hours, United 1K: $250 e-voucher ($200 e-voucher for each family member with no United status)
3.3 hour delay, 1K with email to 1K voice: 7000 United MileagePlus miles (transportprof, Flyertalk)
Occasionally elites will get lucky with compensation for a very short delay, for example:
1 hour delay due to mechanical problem, United 1K 2MM: 10,000 United MileagePlus miles or $250 e-voucher or 10% discount e-voucher (honmani2, Flyertalk)
United Compensation for Baggage Delays
Baggage delayed 1 day from EWR-HKG, United 1K: $250 e-voucher (TheAsiaTomBrady, Flyertalk)
45 minute delayed baggage although priority tagged, United Platinum: 10,000 United MileagePlus miles (iluvairlines, Flyertalk)
Baggage delayed 6 hours due to missed connection, United 1K: 10,000 United MileagePlus miles
United Compensation for Downgrade from First / BusinessFirst to Economy
Tip: Take a screenshot of your upgrade as soon as you receive it, in case you need it later as proof of your day of departure downgrade.
If you are downgraded on your day of departure, this is how United should compensate you, based on your flight length:
1-1000 miles $200
1001-2000 miles $250
2001-3000 miles $500
3001-4000 miles $1,000
4001+ miles $1,500
PLUS a refund of the United miles, money, or certificate used for upgrading, or if revenue, the fare difference between the fare paid and the lowest published fare available on the date of purchase.
(Billken, Flyertalk)
Non-Working Seat
BusinessFirst FRA-EWR, seat wouldn't automatically recline into lounge or full flatbed mode, required manual intervention + poor crew attitude, United 1K: $400 e-voucher
Non-Working IFE
BusinessFirst DEN-HNL + No Overhead Lead + Only Beef for Meal which Passenger Doesn't Eat, United Gold: 12,500 United MileagePlus miles (linsj, Flyertalk)
Economy IAD-GVA United 1K: 10,000 United MileagePlus miles (lost*in*cyberspace, Flyertalk)
BusinessFirst SFO-HNL, United Gold: 7500 United MileagePlus miles
Global First for 10 hour flight: 5000 United MileagePlus miles (dank0014, Flyertalk)
Economy EWR-HNL, United Silver (but return in paid BusinessFirst): $250 e-voucher (Mary2e, Flyertalk)
HNL-ORD, United Platinum: $250 e-voucher (rzsionak, Flyertalk)
BOG-IAH 5 hour flight, United Platinum: $200 e-voucher or 10,000 United MileagePlus miles (juansequeda, Flyertalk)
Domestic First for 5 hour HNL-LAX flight: $100 e-voucher (djtsukasa, Flyertalk)
Lavatory Out of Order
BusinessFirst MUC-IAH with out of order lavatory, leaving 1 lavatory for 39 BusinessFirst passengers, United 1K: $300 e-voucher (anc-ord772, Flyertalk)
Crew Time Out
Flight (route not specified) cancelled due to crew time-out, after door closed but before wheels up: $300 e-voucher (Pat89339, Flyertalk)
Seat Issues
Economy TPE-SFO, AVOD/reading lights/outlets didn't work for most of the flight, United 1K: 10,000 United MileagePlus miles or $250 e-voucher or 10% off e-voucher (juniorsu, Flyertalk)
Meal Issues
BusinessFirst Transpacific Flight, didn't receive priority for meal selection ahead of non-revenue flyers, United 1K: 15,000 United MileagePlus miles (kluau88, Flyertalk)
Special meal frozen + non-functioning outlets, United Silver: $200 e-voucher (Horchata, Flyertalk)
Is United's 25,000 Miles or a $500 E-Certificate Voucher Fair?
I must say that before I started reading through the 2014 Flyertalk thread on United compensation I would have found the 25,000 miles or $500 e-voucher offer somewhat insulting given the circrumstances of United Flight 201. I still think the goodwill gesture is low, but then, most of United's compensation offers seem to have been trending downwards, plus agents are given some discretion on how much to award to a complaining passenger.
As noted earlier, a United 1K received an offer of 30,000 United MileagePlus miles or $500 e-voucher or 20% off any United flight, plus overnight hotel stay due to a cancelled Business Class LAX-SYD that caused him to be rebooked on a flight 22 hours later. Given that this was one of United's elites, who was also delayed about 1 day (although no indication of any delayed luggage or otherwise harrowing experience), it somewhat puts Tom's offer in perspective.
Worth Asking for More Compensation?
While Tom doesn't give any indication that he's a United elite, which would give him a better shot at receiving more generous compensation, I definitely recommend that he submit the United's Contact Customer Care Online Form. As suggested in How to Complain to Airlines and Hotels – And Get Compensated he should:
Clearly explain the problem and how he was inconvenienced
Succinctly state what he would appreciate as a gesture of goodwill. For example, if he prefers United miles (notwithstanding the United Award Chart Devaluation) he should say what he would consider appropriate, such as 50,000 United miles. Or if he prefers a United E-Certificate that he can use internationally, he should say so.
I would not, however, suggest asking for something unrealistic, such as cash, which United is highly unlikely to provide (since Tom has already taken the trip and is not abandoning the trip or asking for a cash refund).
What is your experience with United compensation for flight delays, and what do you think United should provide as an appropriate goodwill gesture to Tom?
Related Posts