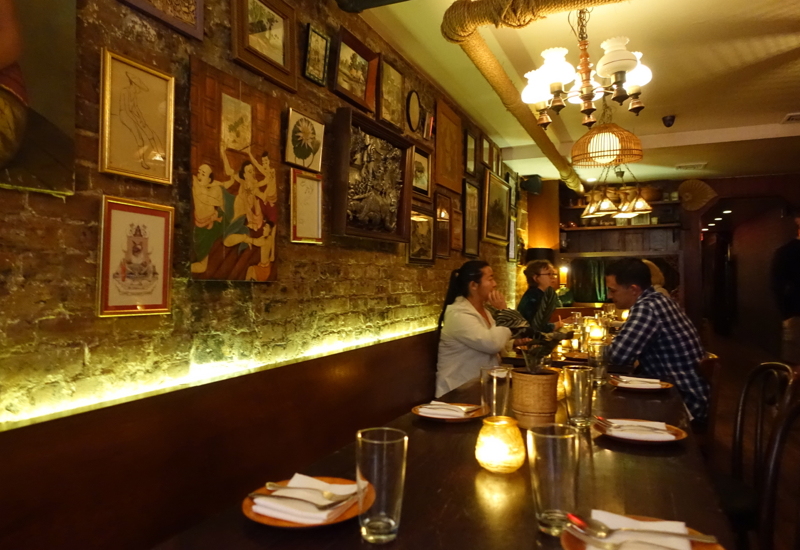 This Uncle Boons Restaurant Review is inspired by my recent post Top 5 Best Value NYC Michelin Star Restaurants; friends and clients have raved about the food at this Nolita restaurant, but we hadn't yet visited it ourselves. I was also curious about Uncle Boons given its pedigree: married Chef owners Matt Danzer and Ann Redding met while working at Thomas Keller's Per Se, and while neither has a Thai-sounding name, Ann Redding was actually born in Thailand and grew up there. The restaurant is named after Ann's uncle Boon who used to take Ann and Matt on all day food and beer jaunts in Thailand. The eclectic decor of the restaurant hails mostly from Ann's own collection and that of her family.
Visiting New York? See all of our posts tagged NYC.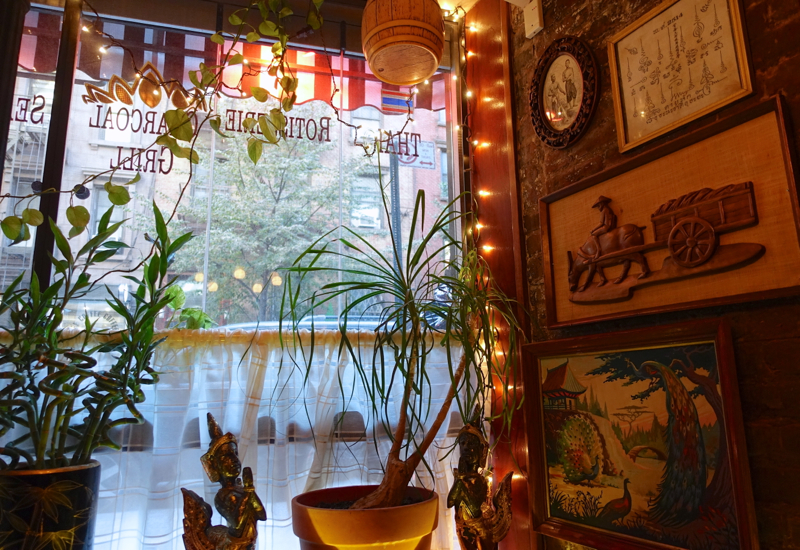 Getting to Uncle Boons
Uncle Boons is located at 7 Spring Street in Nolita, a short walk from the 6 train Spring Street subway station. Note that Uncle Boons takes very few reservations via OpenTable, mostly for early dining times during the week, and otherwise the restaurant has a no reservations policy. So if you hate to wait, come as close to the 5:30pm opening time as possible.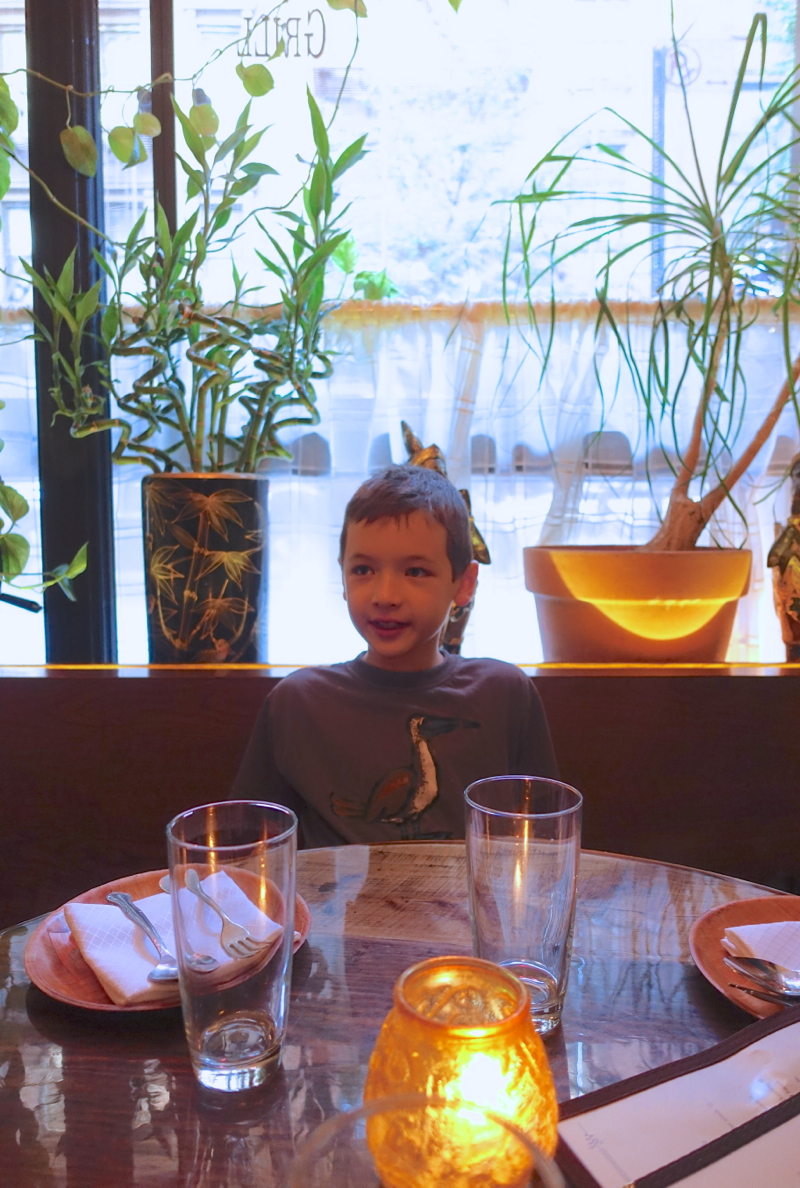 Uncle Boons Menu and Food
I'd peeked at the Uncle Boons menu online, so knew what to expect, but my husband hadn't, so he was intrigued to see options such as green curry snails, sweetbreads, frog legs, and a Thai version of hamachi kama, which we always order if we see it on the menu at Japanese restaurants.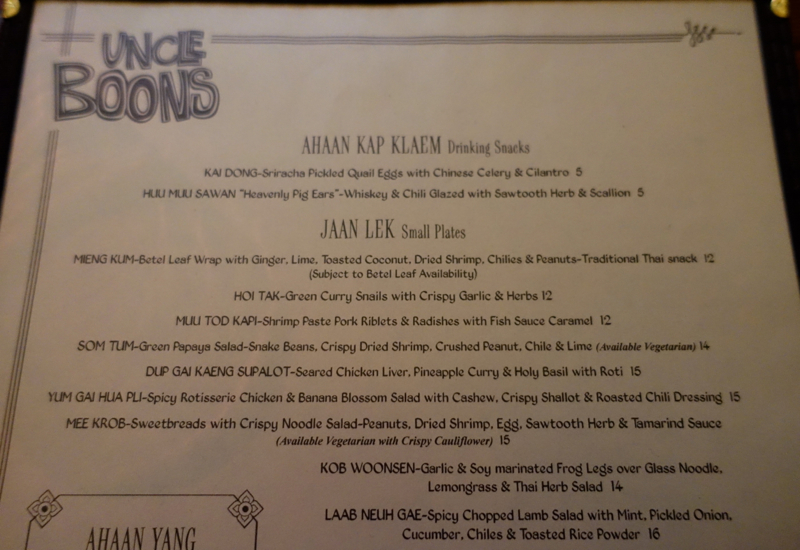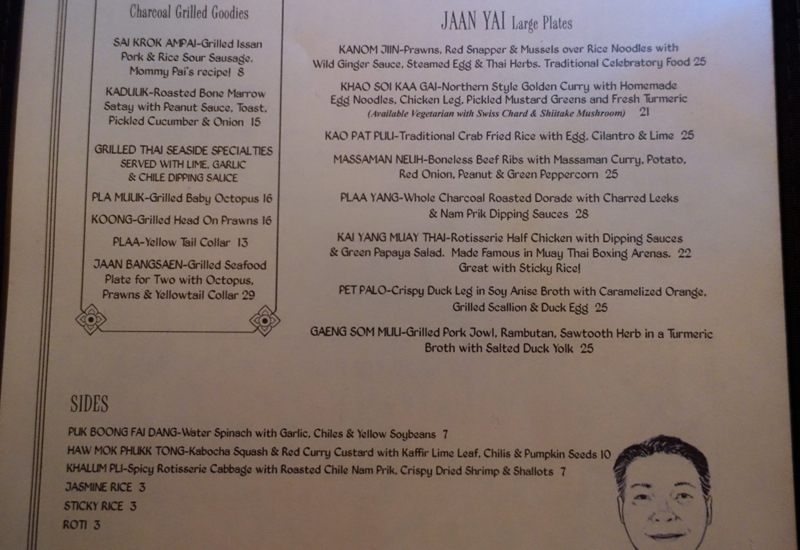 I'd heard good things from friends and clients about the Green Curry Snails, and they didn't disappoint–my husband said it was the best green curry sauce he'd tasted in a long time.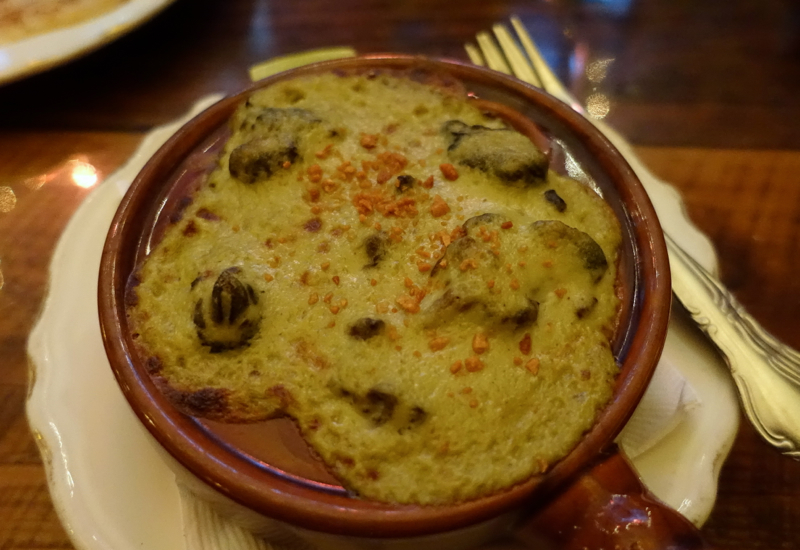 Be sure to order some roti to mop up the delicious sauce; ours came piping hot and was mostly devoured by our son, though we managed a few pieces for ourselves. While our sticky rice, green curry snails and roti came out relatively quickly, it was a very long wait for our mains, so we donated most of the roti to sate our son's hunger.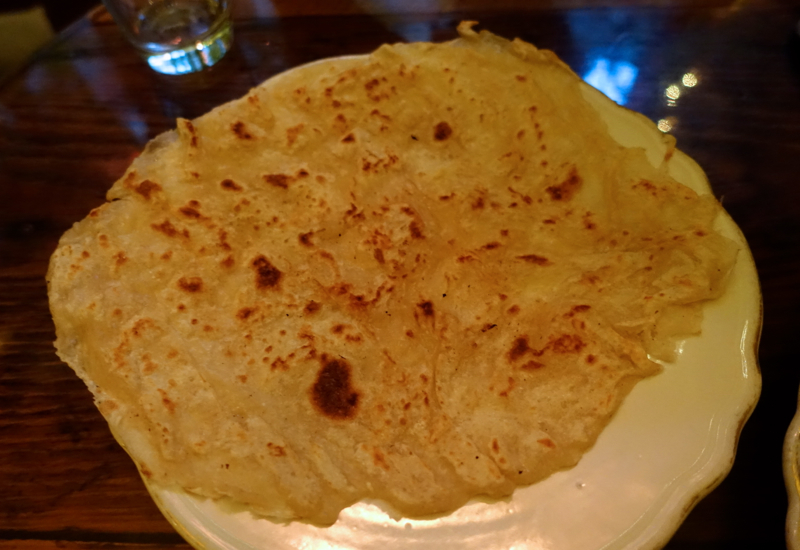 Since our 7 year old doesn't yet eat anything spicy, we got him his usual Thai standby of Kai Yang–rotisserie chicken, which isn't spicy at all on its own. It came with a couple of dipping sauces, of which I definitely preferred the tangy cilantro one over the sweet chili sauce. The green papaya salad was one of the freshest I've come across–lightly dressed and delicious.
The star of our meal, however, was the Massaman Neuh, when it finally appeared. The description may not sound like much: boneless beef ribs with massaman curry–but this is the best massaman curry I've ever tried. The entire plate was wiped clean by my husband and I using bits of the second roti we ordered to mop up every last bit of the flavorful sauce.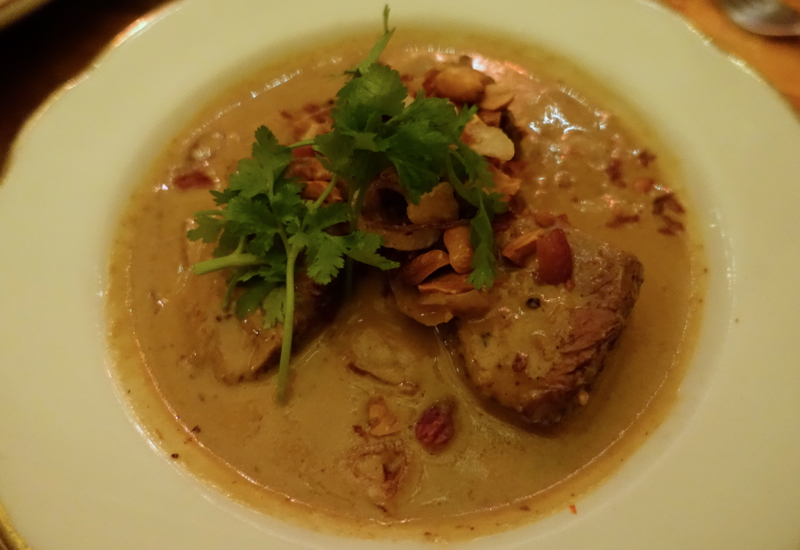 The Verdict
The food is a winner at Uncle Boons, and for the food alone I understand why the restaurant won 1 Michelin star. The service is very friendly as well. What I didn't like however was the slow kitchen, which meant an incredibly long wait for our main courses–very close to an hour after we ordered them. And this was when the restaurant wasn't even full–there were a couple of large tables that had no one seated on them. Even my husband's beer took about 7-8 minutes to be served, which is a bit long. To its credit, the restaurant did comp one of our main dishes, after I suggested some compensation for the wait would be in order. The other thing I didn't care for was how loud the music was, but of course that's a matter of personal taste; I can imagine for the neighborhood, it's par for the course. And yes, there will be a next time, because the food was that good–I'll just remember to bring snacks for my son, and ear plugs.
Related Posts
Top 5 Best Value NYC Michelin Star Restaurants
Somtum Der NYC Review and Menu
Khe-Yo NYC Restaurant Review: Laotian in Tribeca
Michelin Star Restaurant Reviews
Need Award Booking Help? Our fee is as low as $75 per ticket if you book your hotel through us.
If you enjoyed this, join 200,000+ readers: please follow TravelSort on Twitter or like us on Facebook to be alerted to new posts.
Become a TravelSort Client and Book Your Hotel with Virtuoso or Four Seasons Preferred VIP Amenities!