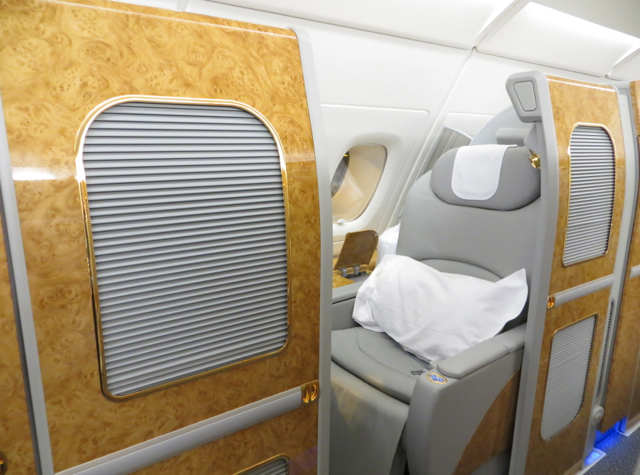 Emirates, Virgin Atlantic, Avianca, and several small airlines have joined TSA PreCheck. This is great news for those flying Emirates to Dubai, as we recently did on our Emirates A380 First Class flight on our way to the Maldives, or Virgin Atlantic to London. Now, if only British Airways, where TSA PreCheck is needed, would also step up and join.
Here are all the airlines now participating in TSA PreCheck, per the press release, with the ones that just joined highlighted in bold font:
What Are the Advantages of TSA PreCheck?
TSA PreCheck, where it is available, gives you access to a faster security line. When going through security, TSA PreCheck passengers do not need to remove shoes, laptops, bag of liquids, belts or light jackets. According to the TSA, 97% of TSA Pre-Check passengers got through an expedited screening in less than 5 minutes.
Getting TSA PreCheck
You can apply for TSA PreCheck directly and the fee is $85. But if at all possible, I recommend for applying for Global Entry instead, since you then enjoy TSA PreCheck plus you can avoid immigration lines when you return to the U.S. from international flights by simply using the Global Entry kiosks, as well as using the faster Global Entry exit from baggage claim.
You could alternatively apply for NEXUS, which is just $50 (and free for minors) but this is only convenient if you happen to be near a NEXUS Enrollment Center, of which there are few.
Don't forget that once you have your Known Traveler Number, you do need to enter it on your flight reservation. If you haven't added it, you won't be able to just show your Global Entry card at the airport to get TSA PreCheck. If you're a frequent flyer on a particular airline, you'll want to ensure your Known Traveler Number is part of your profile so that it automatically is added to all your reservations.
Credit Cards Reimbursing TSA PreCheck or Global Entry Fees
These credit cards (all with high annual fees) reimburse the TSA PreCheck or Global Entry fee:
100K Chase Sapphire Reserve
50K Mercedes-Benz AMEX Platinum
50K Citi Executive AAdvantage
Which airlines do you most wish would join TSA PreCheck?
Related Posts
TSA PreCheck: Which Airlines and Airports
British Airways: TSA PreCheck Needed
American Express Platinum Card Global Entry Benefit Tips
APEC Business Travel Card: Fast Track Arrival for China, Russia, Australia and More
Need Award Booking Help? Our fee is as low as $75 per ticket if you book your hotel or cruise with us.
If you enjoyed this, join 200,000+ readers: please follow TravelSort on Twitter or like us on Facebook to be alerted to new posts.
Become a TravelSort Client and Book luxury hotels with Virtuoso or Four Seasons Preferred Partner Amenities!