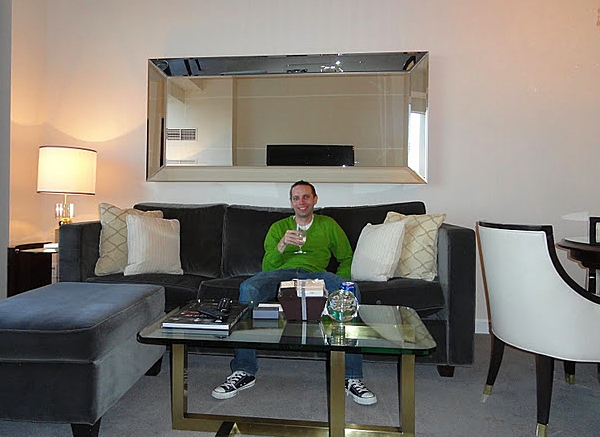 How did it feel to win TravelSort's Contest, "Win a Stay in a 5-Star Hotel Suite with a View of Central Park"?
Even though I only had a couple of months to use the free night, I did not think twice about taking advantage of it. The contest gave me a reason to take a trip to NYC, which I have wanted to do for some time.
What did you like best about your suite?
I have stayed in a few 5-star hotels (mostly in Vegas), but none of them came close to The Trump Hotel. I just wasn't greeted by hotel employees with a smile, I was greeted by hotel employees who love their job and loved to keep their customers happy. I felt like family there. There were tons of things I loved about the suite. It was spacious according to any standard. The minibar in the room offered about anything I could think of. What I like most about the suite was the view. It was surreal seeing Central Park and the New York skyline from my suite window.
Want to book an amazing New York hotel room or suite at up to 50% off? Log in or Sign Up and check out TravelSort Hotels in New York and 20 other cities!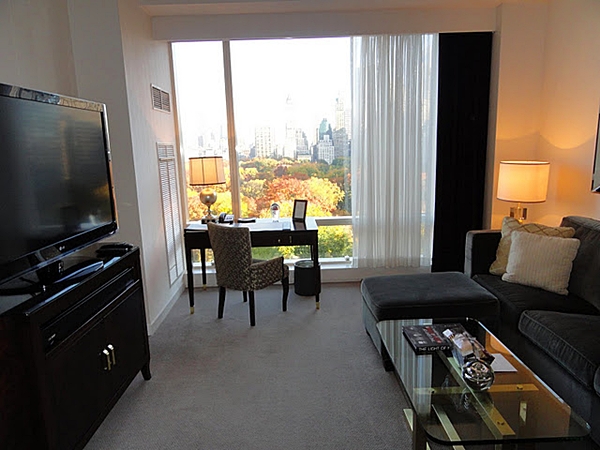 Was this your first time in New York? What did you see?
It was my first time in New York. Due to my short time (3 nights) in the city, I decided to take a tour bus to see much of Downtown and Uptown Manhattan. I also had a tour bus take me across the Manhattan bridge, where I saw the Manhattan skyline at night. I frequented Times Square like any good tourist would do. I went to go see comedian, Michael Ian Black, at the Bowery Ballroom. I roamed the Financial District and went to the 9-11 Memorial. I walked across the Brooklyn Bridge.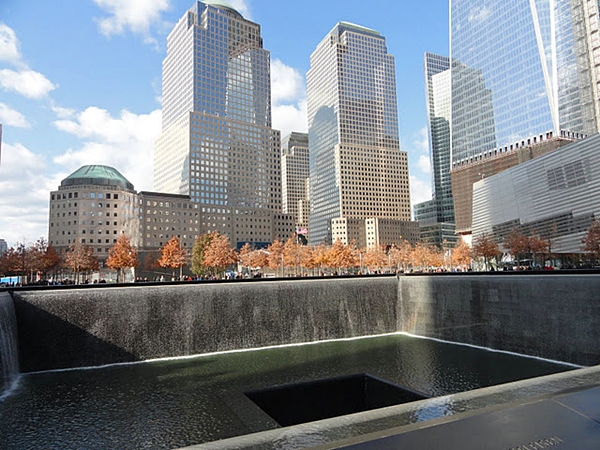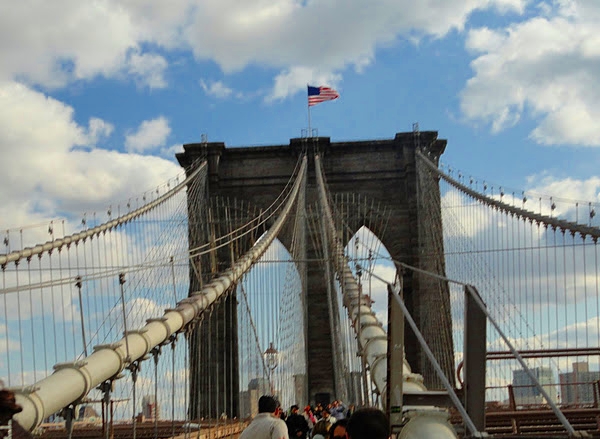 Did anything surprise you about NYC?
Before I left, people I knew warned me about getting mugged. Once I arrived in New York, it wasn't muggers I feared. I feared getting ran over by vehicles that didn't yield to pedestrians. I've been to Chicago multiple times and San Francisco multiple times. I thought New York would just be a bigger version of those. I couldn't have been more wrong. New York is a beast in itself. To see so many cultures blend into a single city was quite amazing.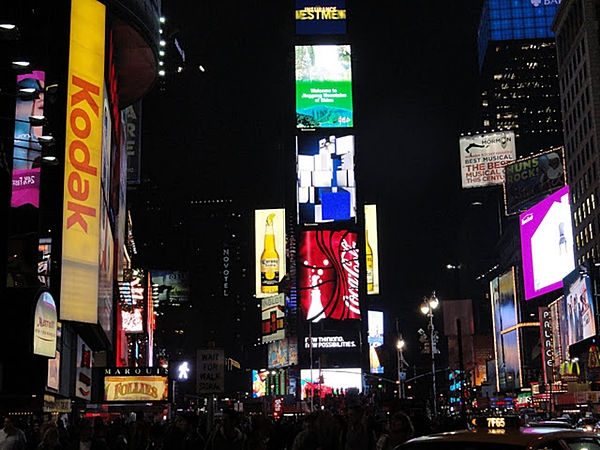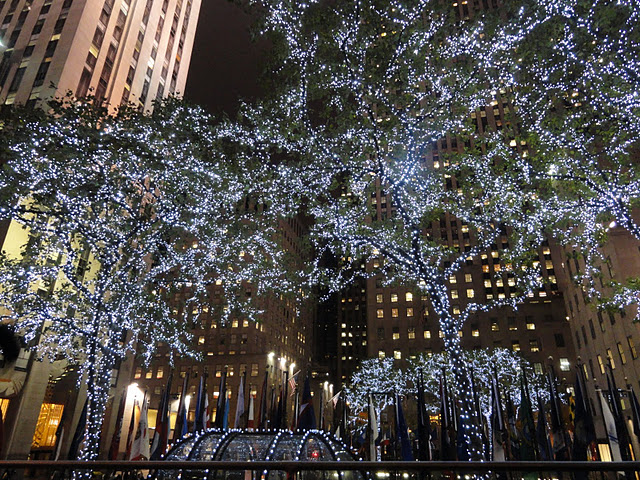 What would you like to come back and see or do?
I am definitely coming back, for a longer period of time. I'd like to visit Ellis Island, The Metropolitan Museum of Art, American Museum of Natural Art, and MoMA. I'd like to watch a Broadway Show. I'd also like to do some less touristy things such as go to a piano bar and a jazz club. I would like to spend more time exploring Central Park. Attending a ballgame at Yankee Stadium is a must.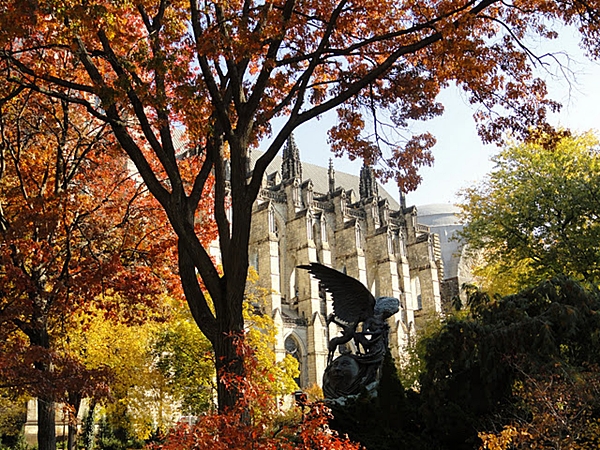 If you enjoyed this, please follow TravelSort on Twitter, like us on Facebook or become a Member to be alerted to new posts.