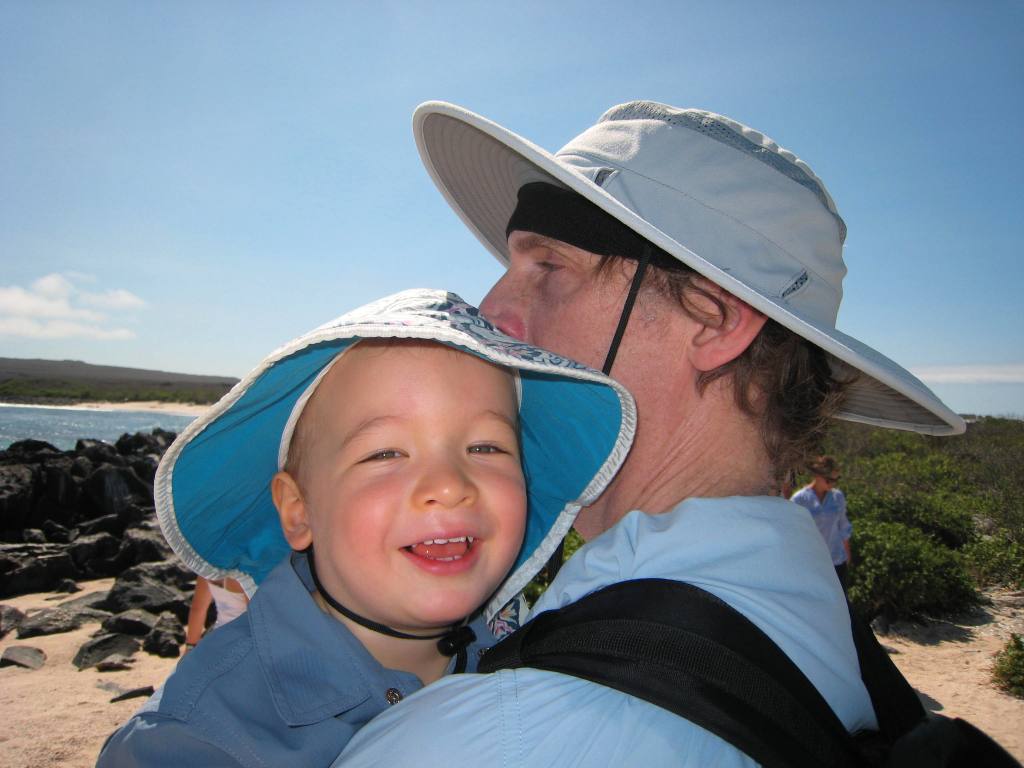 When I told my family and friends we were taking our almost 2-year old son to the Galapagos, they were aghast. "You should wait until he's older, he won't enjoy it and it will be tough on you" they all said. My husband expressed some doubts as well–"Let's just have very low expectations" he cautioned. But in fact, it turned out to be one of, if not our best vacation ever, even including pre-baby vacations. Did we just luck out? Perhaps in some ways–our son turned out to be a much better flyer than we expected–but we also owe a great deal to the cruise operator we booked with, Lindblad Expeditions. Here are the 5 key pieces of advice we have, based on what made this a great vacation for us, as well as our toddler: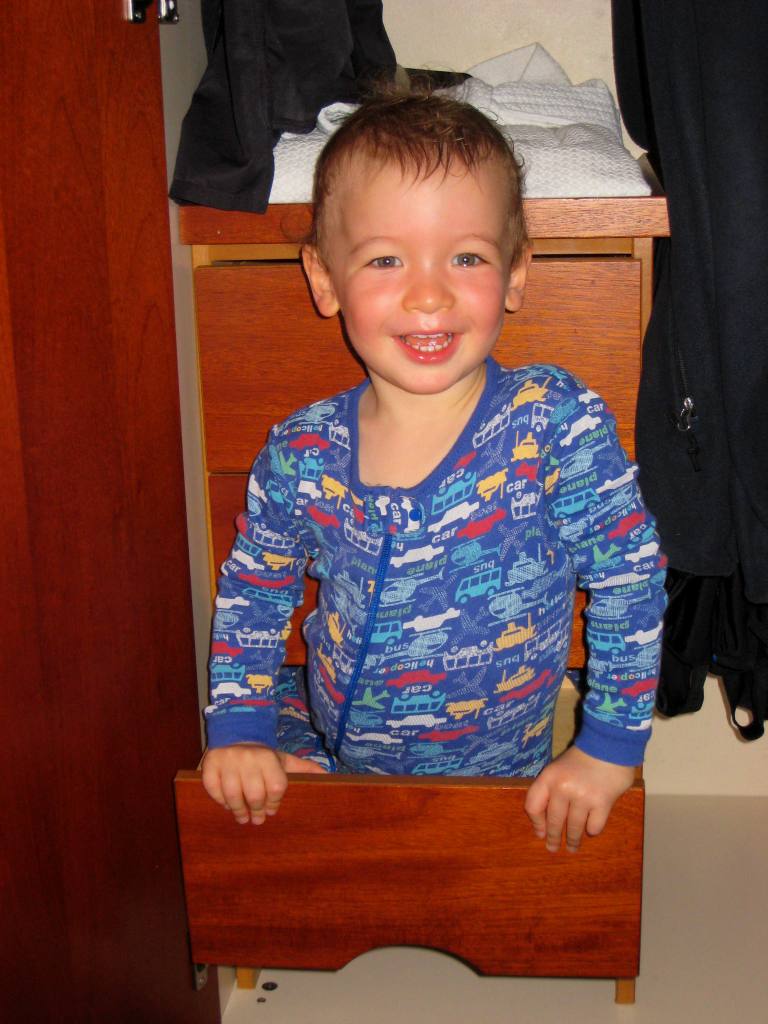 1. Choose an operator experienced with both the Galapagos and kids
Even without kids, I would still recommend booking a cruise in order to get the most out of your Galapagos trip (see my prior Galapagos post); all the more so with kids, especially a baby or toddler. Although there are a number of operators, for us it was a relatively easy decision to go with Lindblad Expeditions (despite the fact they're pricier than others), as they have extensive experience leading trips in the Galapagos (since 1967), have more naturalists per guest than the other Galapagos operators, are active in conservation efforts, and often have families with young children on their ships. In fact, they had a crib for us that we ended up using, as it was better than the travel crib we brought.
We were impressed not only with the incredible expertise and friendliness of the naturalists that led our nature hikes and scuba dives, but also by the great welcome our son received from all the staff on board the ship. Since dinner was a bit too late for him, they were happy to provide an early meal plate just for him. The ship was also well-stocked with puzzles, Jenga and other games, which he enjoyed. The ship itself provided endless entertainment for him, from the chest of drawers inside our cabin to the exercise room to the outdoor decks.
2. Take a cruise that also has other kids on it
While we didn't actually verify that there would be other kids on our sailing, we should have, and were fortunate that there were. There weren't any our son's age, but there was a 6-year old boy, Ben, that our son adored and had lots of fun imitating and playing with at mealtimes.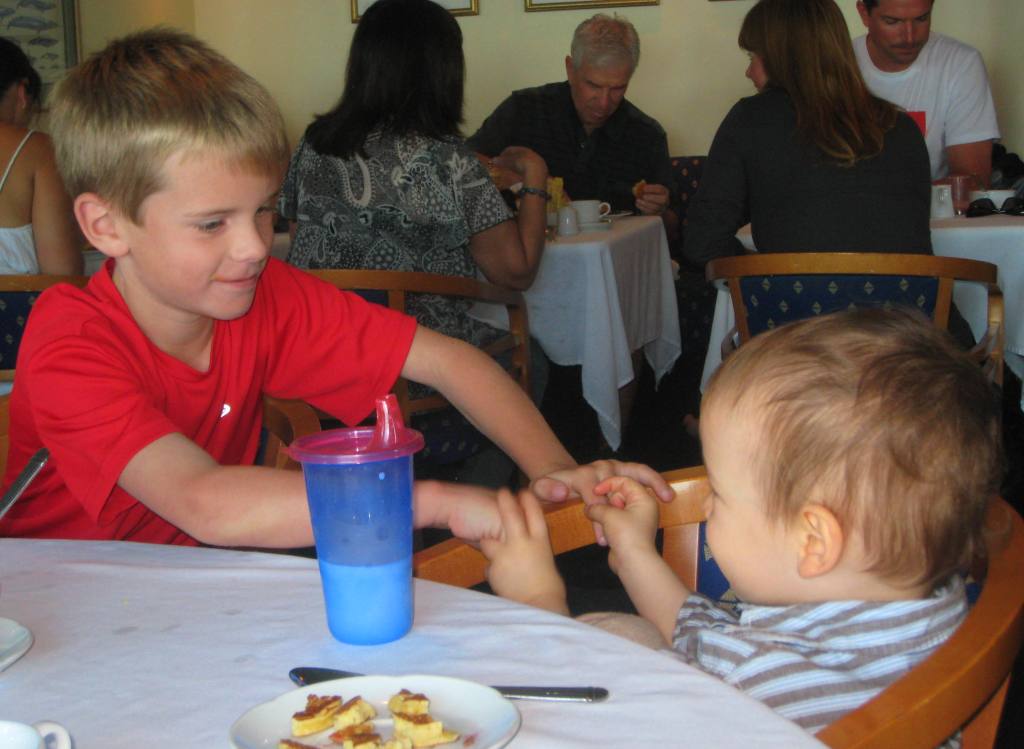 3. Take kids that you can either still carry or who can hike on their own

There were two reasons we chose to go just prior to our son's second birthday, rather than in a year or two: 1) Last chance for him to fly without paying for his airfare; and 2) we didn't want to have to wait until he was six or seven for him to do the hikes himself; at 3-5-years old most kids don't have the stamina to do 2 hour hikes. And forget taking the stroller, of course. So how did we hike with him? I used the Ergo baby carrier, which can carry kids up to 40 pounds, and distributes the weight very ergonomically on one's hips, taking a lot of pressure off the lower back. It was still a very good workout for me, but our son seemed to enjoy it (although he still enjoyed the boat and the kids more).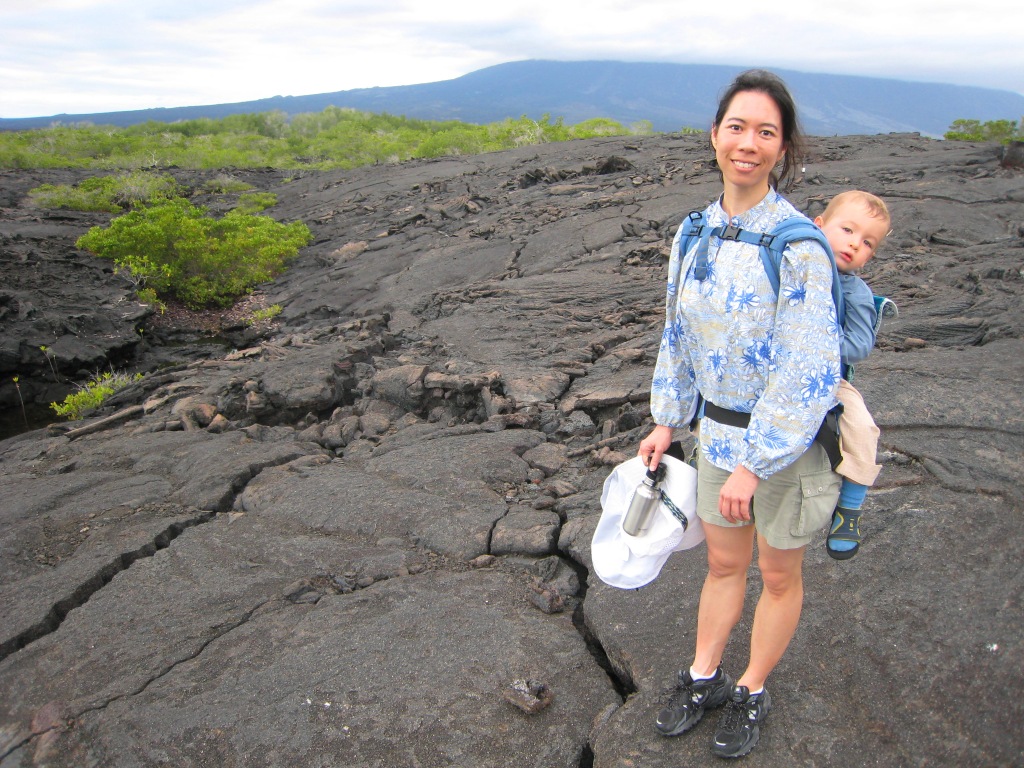 4. Half the fun (for kids) is getting there
I know, I know–you may feel that flying these days is barely endurable, and with kids . . . easily devolves into a nightmare for you (and everyone else on the plane). But from many toddlers' perspectives, especially if they're as enamored as my son is with planes and anything that goes fast, it's all a grand adventure, one eye opening delight after another. So try to indulge that sense of wonder, while still coming prepared with the requisite books, toys and security blanket.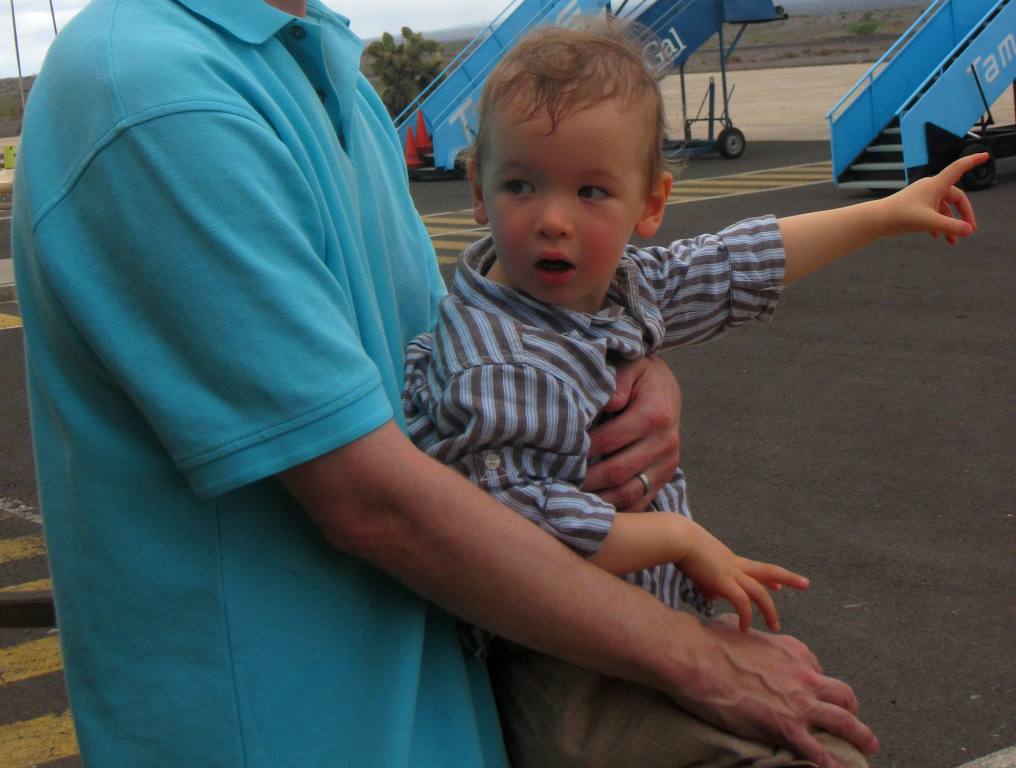 5. Plan ahead on how you'll share childcare duties
We knew of course that taking a 2-year old to the Galapagos would be more work than, say, taking a 10-year old, and we were ok with that as we didn't want to put this trip on hold that long. We both love snorkeling, so we made sure to alternate snorkeling trips, with one of us looking after our son (perhaps taking him on a hike or glass bottom boat ride) and the other going snorkeling. Some days there was both a morning snorkeling expedition and an afternoon one, so we both got to snorkel on the same day. Similarly, we gave each other breaks in the morning–one of us would get to sleep in while the other took our son on a walk around the boat or whale watching.
So if you're dreaming of a Galapagos expedition but think "Oh, that will have to wait until the kids are older" don't necessarily give up so quickly. It's true that a baby or young toddler won't remember the amazing animals and marine life, but s/he can still enjoy them and all the other new experiences while there (and via photos/video later). Plus, it will be all too soon that your munchkin starts having a great deal to say about family vacation plans, so take at least some of your dream "grown-up" (vs. Disneyland) vacations now. Finally, given the unique and endangered nature of so many of the animals in the Galapagos, not to mention how physically active you'll be hiking and snorkeling, it would be best not to wait too long if you do want to visit this amazing archipelago.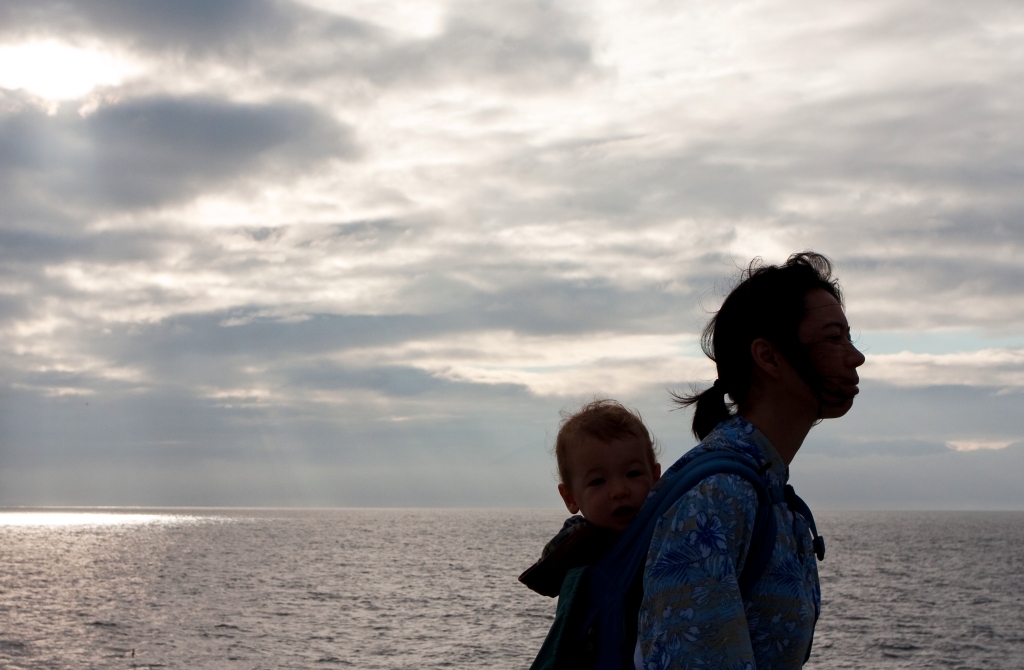 Related Posts
Galapagos Adventure: Stunning Wildlife, Fearless and Up Close
Seychelles Award Travel with Miles and Points and Where to Stay
Photos: Hilary Stockton, Jack Swenson