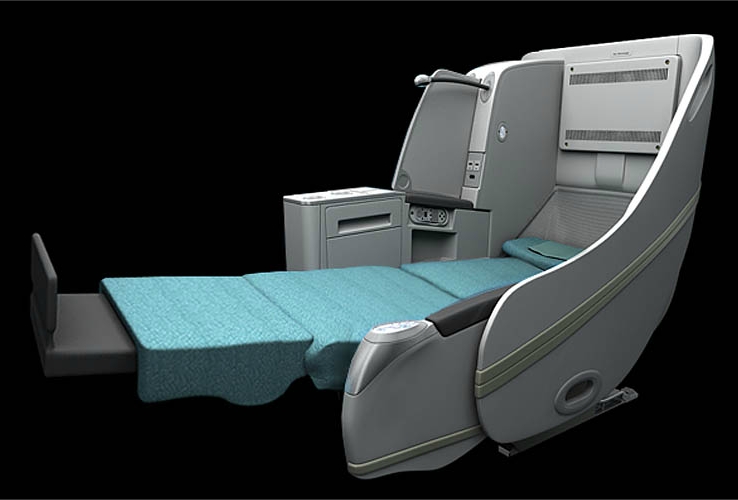 Delta miles are by far my least favorite miles to use to get to Asia. You can't redeem for international first class, you can't redeem for a one way award (only for round trip) and it can be very tough to find the award you want at the price you want, between the scarcity of low level award space and Korean Air blackout dates. That said, quite a few folks have plenty of Skymiles to burn. Here are some tips if you're trying to get to Asia using Delta Skymiles.
1. Know the Delta SkyTeam Airline Partners with Flights to Asia
In addition to Delta itself, your main choices are:
Korean Airlines via Seoul Incheon (ICN)
China Southern via Guangzhou (CAN)
China Eastern via Shanghai (PVG)
China Airlines via Taipei (TPE)
Vietnam Airlines via Ho Chi Minh City (SGN)
KLM via Amsterdam (AMS)
Air France via Paris (CDG)
2. Try to Fly China Southern, Korean Air or Delta in Business Class
Many SkyTeam business class products to Asia are angled lie flat seats, so I'd aim to fly Korean Air, China Southern, or Delta in business class and try for a flat bed seat. For Delta, ensure you're flying BusinessElite on a 767-400ER or 777-200LR for flat bed seat. For Korean, make sure you're flying the A380 in order to get the Prestige Sleeper seat. All China Southern's Airbus 380 flights from LAX have the new flat bed seat: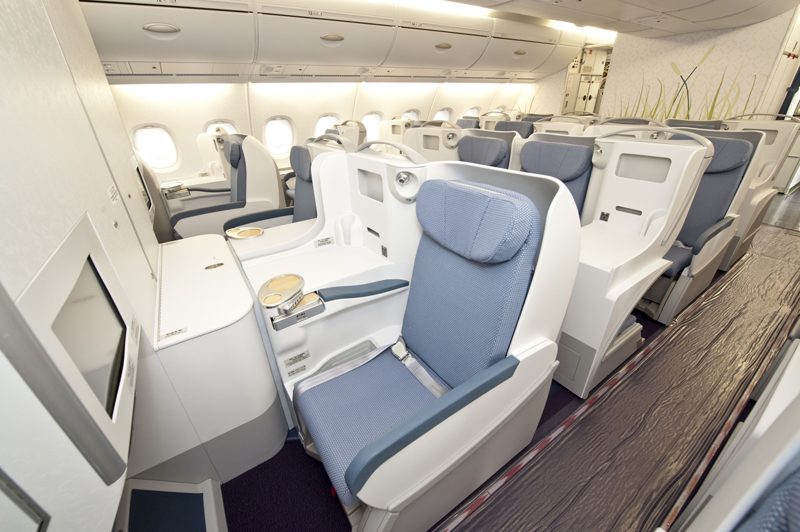 3. Know the Delta Blackout Dates for Korean
Unfortunately Delta's blackout dates are even more restrictive than its partners, since it makes even carriers' domestic flight blackout dates applicable to international flights as well. Note the significant mid May to end of June and July to August blackout dates on Korean, which make it challenging for summer award travel.

March 1, 2013 – March 3, 2013
May 17, 2013 – June 30, 2013
July 19, 2013 – August 25, 2013
September 14, 2013 – September 23, 2013
October 3, 2013
October 5, 2013 – October 6, 2013
December 7, 2013 – December 31, 2013


4. Search Segment by Segment
Some folks have sworn off using Delta.com entirely, preferring to search award space via ExpertFlyer or AwardNexus. Whatever you use, make sure to search segment by segment instead of plugging in your origin and final destination and hoping for the best. You want to maximize your chances of finding low level saver availability for your award, and the Delta site will increase the Skymiles required if even one segment is in the "medium" or "high" bucket.
5. Use the Award Calendar to Pinpoint Low Level Availability
Delta offers a handy award calendar so you can see at a glance when award availability is at the low level, medium level or high level. Don't be surprised to see little to no low level award availability; this is where booking well in advance and being super flexible helps.
6. Consider Buying a Cheap Ticket or Use Other Miles or Points for a Positioning Flight
Since a major constraint is often the availability of Delta flights at the low level, you're often better off either buying a cheap revenue flight or using other miles or points to book that domestic positioning flight.
7. Buy Cheap Intra-Asia Awards or Book with Avios
Given that it can be hard enough to find and book a low level award to Asia with SkyMiles, consider getting to a nearby city and booking your final connecting flight with a cheap revenue ticket or Avios, which are good for short non-stop flights. If you can't include it free as part of your Skymiles award, you can often still get there cheaply with Avios. For example, if you managed to get to Bangkok and want to go to Hong Kong or vice versa, they're less than 3 hours apart.
8. Use AirFrance site or ExpertFlyer to Find China Southern Award Availability
You won't find China Southern awards displayed on Delta, so either use the AirFrance site to see it for free, or if you've already paid for an ExpertFlyer subscription use that.
9. Be Ready to (Politely) Hang Up and Call Again
Patience with Delta's call center is a must. Often it's the only way you'll get a complex itinerary booked, but you may not get a qualified agent the first few times you call–keep trying, and don't get frustrated or you may get notes in your held booking that will prevent it from being issued.