We're packing and getting ready to fly first class on Cathay Pacific, and I'm so glad that thanks to British Airways (pre-devaluation) miles we're flying first class and business class. It's a long 16 hour flight to Hong Kong, so it will be good to get some rest. Here are the top 10 reasons to fly first class with kids (and collect the points and miles to do so):
1. No Wait for the Bathroom, and a Cleaner Bathroom
I'm not kidding when I put this at the top of my list. Little kids, even when potty trained, often are not good at waiting a long time–when they need to go, they need to go. And if you have a baby or toddler still in diapers, it's nice to not only not have to wait to change your little one, but also have a cleaner (and sometimes even roomier) place to change them.
2. Better Chance of Your Kid Sleeping
One of the worst nightmares of parents (and fellow passengers) is an overtired baby or young kid that won't stop crying. Not only is a first class seat more comfortable and definitely lie flat, there's usually less noise and commotion in the cabin, making it more conducive to sleep. If the kids sleep, everyone wins.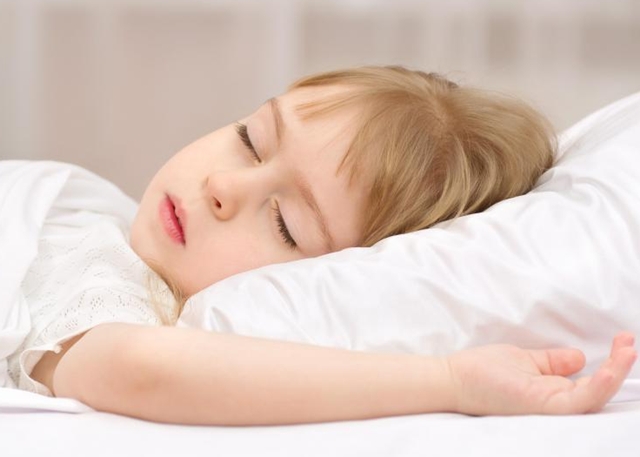 3. Friendlier, More Attentive Service
It's no wonder many families dread flying, at least in domestic coach class. At least in the U.S., gone are the days when flight attendants cheerily handed out pilots' wings as souvenirs and coloring books (yes, I can remember these perks for kids when flying Pan Am as a child). Even domestic first can be a bit lacking depending on the airline and crew. But if you fly first class internationally on one of the top carriers such as Singapore Airlines, Cathay Pacific, Qantas, etc. I can almost guarantee you and your kids will have an enjoyable experience that may have you looking forward to your next flight, instead of dreading it.
4. No Worries About Your Kid Kicking the Seat in Front of Him/Her
After crying, seat kicking is understandably one of the most hated aspects of being near a kid for many travellers. Usually it isn't malicious, but it's no less annoying for the passenger. Well, if you put your kid in a first class seat, this problem vanishes, since s/he can't even reach the seat or suite in front of them. You may still have other behavior to contend with, but preventing seat kicking can come off your list.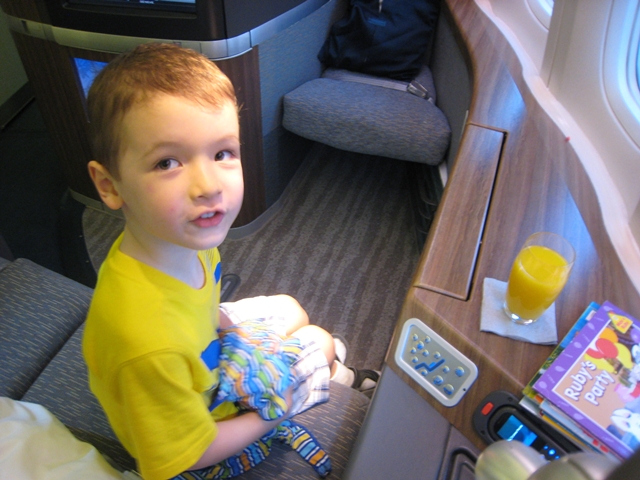 5. Window AND Aisle Access
Every kid I know wants a window seat, but in coach it can be frustrating for other passengers having a small child that wants to climb over them often to go to the bathroom or simply walk around the cabin. Since many first class seats have both window AND aisle access, so your child can happily gaze out the window and not disturb other passengers when they need to get up to go to the bathroom.
6. First Class Lounge Access
I'm not a lounge junkie myself, but I do appreciate the amenities when I really have to get a lot of work done or when I'm traveling with my son. When he was a baby, I was able to use a clean, comfortable shower room to nurse him, the cleaner bathrooms and occasional kids' areas were nice when he was being potty trained, and now that he's a little older and seemingly always hungry, it's great to be able to grab some fruit, cheese or yogurt for him in a quiet environment that's not congested or chaotic.
7. Space for All the Toys and Books
Anyone who has flown with a young child on a 16 hour flight knows that there's a lot of preparation and strategizing over the toys and books to bring to keep him or her occupied while awake. Yes, we do allow our son to watch more Thomas the Train and Bob the Builder videos than we would at home, when we restrict him to 2-3 per day, but you have to have a lot of other completely new books and workbooks in your arsenal to stave off boredom. And in coach, it can be a real challenge to organize these toys and books in your space so there's still room for you to sit and you don't encroach on other passengers' space, while still helping your kid entertain himself for such a long flight. So the extra space of first class and the convenient nooks for putting things is fantastic–just don't forget anything (especially electronics or that irreplaceable blanket or comfort item!)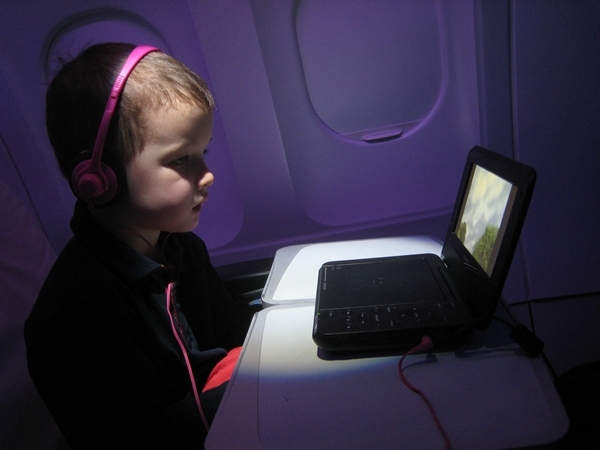 8. No Need to Bring Food
This may not be as much a consideration for other parents, but my son at 4 years old eats a lot (quite often more than I do) so it can be a challenge to bring enough fresh, healthy food with us. First class airline food may not be Michelin-star, but it's a true delight after what passes for food (if you get any at all, that is) in coach.
9. Priority Boarding and Disembarkation
While in general I like to let my son get his energy out before we board, on the occasions when he's tired, it's nice to be able to have priority boarding and get settled with all his favorite things, without worrying about being jostled, whether we'll have enough overhead bin space, etc. Same with disembarkation–it's great to be among the first off the plane, especially when we're traveling without checking anything and can get a head start in getting to our hotel.
10. Wine for Mom and Dad!
Now, I know I've written before in Tips for Staying Healthy on Long Plane Flights that you should stay hydrated by drinking lots of water and avoiding alcohol. But a half glass of wine is a nice treat once your child is asleep or busily occupied with a book or drawing. And the wines are often quite good, even if they won't taste quite the same given the altitude.
Earning the Miles to Fly First Class with Kids and Family
You don't have to be a frequent flyer to rack up miles. My family almost never buys airline tickets, so we earn pretty much all of our miles through credit cards, both sign-up bonuses and spend. See for example our recent post, How We Earned 1 Million Miles and Points in 2016 Without Flying. Since kids can't "pull their weight" by applying for credit cards, make sure your spouse or partner is on board with your miles and points goals. The good thing is that families have more expenses than singles, so it can be easier to rack up miles and points with category spend bonuses on grocery stores, gas, dining, Amazon, etc.
See our Best Travel Credit Cards page for the current best credit card offers.
Related Posts
How to Fly Your Family First Class for Almost Free
Flying with Kids: Tips for Taking Toddlers on Long Plane Flights
Best Airlines for Kids and Families
What's the Best Portable Travel Bed for Kids and Toddlers?
10 Tips for Fine Dining with Toddlers
Need Award Booking Help? Our fee is as low as $75 per ticket if you book your hotel through us.
If you enjoyed this, join 200,000+ readers: please follow TravelSort on Twitter or like us on Facebook to be alerted to new posts.
Become a TravelSort Client and Book 5-Star Hotels with Virtuoso or Four Seasons Preferred Partner Amenities