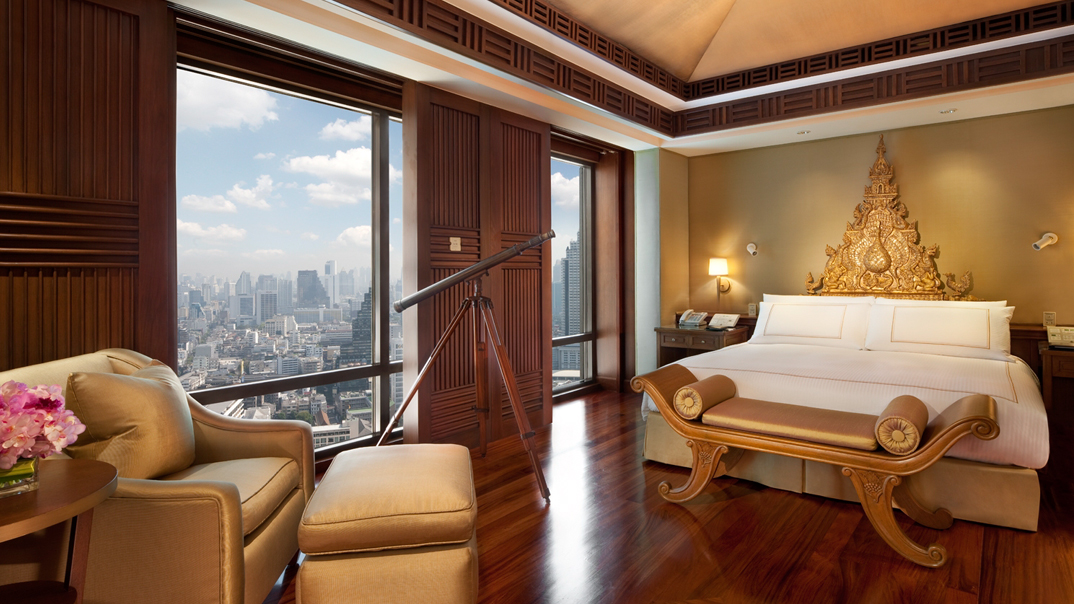 Early check-in at a hotel is a common request I receive from TravelSort Clients, often due to an arrival off a red-eye flight. Most of us have been there at one point or another, arriving at a hotel in the early morning and hoping to go straight to the room to have a nap or at least freshen up before doing work or going out to sightsee.
And if you're lucky and the hotel does have a room of the same type you booked available and ready for check-in, generally you'll be able to check-in early. Other times, however, there will be nothing ready, and you may be told you can leave your bags and a phone number so that you can be called when a room is ready. Naturally, if a hotel is running full, it won't require existing guests to check out early; they'll have until normal check-in time, often 12noon, and then the room needs to be cleaned and prepared for the usual 2pm or 3pm check-in time.
So what should you do if you really want to ensure an early check-in? Here are my tips:
1. Book a Peninsula Hotel Through a PenClub Luxury Travel Advisor for Guaranteed Early Check-In
One of the great benefits offered by Peninsula hotels to guests reserving their stay through a PenClub preferred partner travel advisor is the "Peninsula Time" flexible check-in and check-out times. For example, I have clients that will be flying Singapore Airlines on the A380 Singapore to Bangkok, arriving at 8:35am, so they'll arrive at The Peninsula Bangkok as early as 9:45am. I was able to guarantee them an early check-in, as a PenClub benefit.
2. Starwood Platinum with 75 Eligible Nights: Your24 Choose Your Check-In
Starwood Platinum members who have stayed at least 75 eligible nights earn a Your24 flexible check-in/check-out benefit. You do need to request this by 3pm hotel time, at least 2 days prior to arrival. In the event your room type isn't available, the hotel will provide a different room, and then you can move to the room type that you booked once it becomes available.
Note that if you check-in really early, such as anytime before 9am, you'll also have to check-out at that time on your day of departure. If, however, you check-in between 9am-4pm, you're still able to obtain a 4pm late check-out, although this is subject to availability at resort and conference Starwood hotels.
Don't forget that even as an SPG Platinum, you can obtain extra benefits if reserving a Starwood Luxury Privileges property by reserving via TravelSort or other Starwood Luxury Privileges travel advisor.
3. Book via a Preferred Partner and Virtuoso Luxury Travel Advisor
The first two tips are ways to guarantee an early check-in. If you'd like an early check-in but don't need it to be guaranteed, then I recommend that you make your reservation through TravelSort or other preferred partner and Virtuoso luxury travel advisor. Hotels have preferred partner programs and belong to Virtuoso for a reason: luxury travel advisors belonging to these programs send them many high quality clients, so hotels will do their best to accommodate requests from these advisors, including early check-in requests. A few Virtuoso hotels, such as Langham Place 5th Avenue in New York (formerly The Setai Fifth Avenue) offer flexible check-in / check-out, similar to The Peninsula's PenClub Peninsula Time benefit.
4. Ask to Use a Hospitality Room
If you'll be staying at a luxury resort, then hospitality rooms may be offered if your room isn't available for early check-in. Again, I recommend reserving with TravelSort or your Virtuoso advisor, and having them note your requests for early check-in and use of a hospitality room if your room isn't available when you arrive.
5. Ask if an Early Check-In Can Be Guaranteed for a Day Rate or Partial Fee
Some hotels are sticklers for regular check-in and check-out times, but will offer early check-in from a certain time and late check-out until a given time, for additional fees. It doesn't hurt to ask, if your original early check-in request is flat out declined. Airport hotels often offer day rates, if all you need is a few hours to sleep and will be flying out later the same day.
6. Reserve the Night Before
If all else fails and you really want to guarantee an early check-in, book the night before, so that you'll be able to go straight to your room and sleep. It's often not worth starting your trip exhausted, even if it's a vacation and not a work trip, so consider it an investment in your health and happiness. Don't forget to tell the hotel that you'll actually be arriving early morning on your second day, so they know not to expect you the afternoon or evening of your original check-in date and know not to give away your room.
If none of the above options work, consider simply getting an airport hotel for a few hours. This is what we did when arriving early morning in Paris, where we rested for a few hours and had a shower at the CitizenM Paris Charles de Gaulle Airport Hotel.
Have you used any of these or other tips to get early check-in at hotels?
Related Posts
PenClub: Peninsula Hotels Preferred Partner Benefits
Starwood Luxury Privileges: Top Hotels to Book
Four Seasons Preferred Partner Benefits
Virtuoso Hotels: Bookings with Upgrades, Complimentary Breakfast and VIP Perks
Need Award Booking Help? Our fee is as low as $75 per ticket if you book your hotel or cruise through us.
If you enjoyed this, join 200,000+ readers: please follow TravelSort on Twitter or like us on Facebook to be alerted to new posts.
Become a TravelSort Client and Book Your Hotel with Virtuoso Amenities!