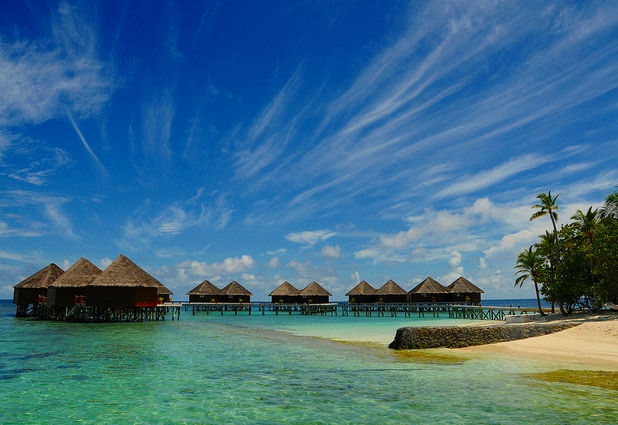 Through my award consulting business I receive at least one request a week from a client wanting to book an award ticket to the Maldives. That's understandable, given that the Maldives is about as "exotic" as relaxation destination get.
I like to put myself in clients' shoes and get them the best all around trip, including flights, even if it means presenting completely different options to them than what they were originally looking for. Most people wanting to go to the Maldives aren't absolutely sold on the idea, but just want somewhere exciting to relax and the Maldives is one of the first places that springs to mind.
One of my suggestions is usually "skip the Maldives, go to Bali instead." Bali is much cheaper, it's easier to get there in style (like Cathay Pacific first class as far as Hong Kong, and then business class from there), and while I haven't been to the Maldives, I find the genuine hospitality of the locals in Bali to be incomparable. Furthermore, a flight to Male, the capital of the Maldives, usually isn't the end of the transportation struggle. You usually have to book a separate seaplane or motorboat to get to most of the secluded resorts and often that first requires an overnight in Male, since those seaplane flights typically only operate during the day, while many international flights arrive at night. Surprisingly 80% of the time when I suggest Bali, people jump on it and always have an amazing time.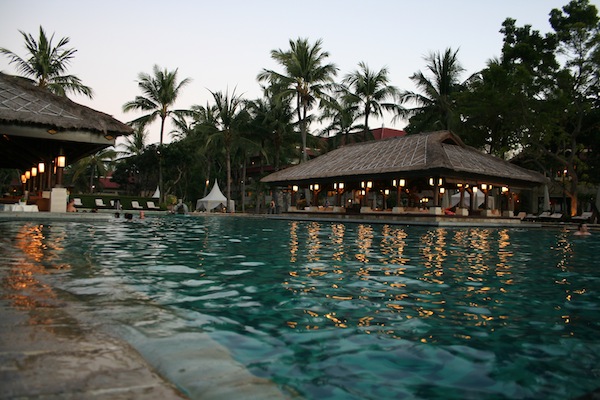 The other 20% of the time they insist on the Maldives (for example because they're divers, and the diving and snorkeling is better in the Maldives than in Bali, for example at the Four Seasons Maldives at Landaa Giraavaru), and I do my best to find them the best flight options available. They're usually not ideal, though there definitely are some tricks.
So let's discuss some of the best options for first and business class award redemptions to the Maldives:
10/19 Update:
Etihad Airways First Class from New York
It's now possible to redeem American Airlines AAdvantage miles for Etihad Airways. First class from the U.S. to Male, via Abu Dhabi is 180K AAdvantage miles, and business class is 135K miles. Etihad's Diamond First Suite is one of the top first class products, with sliding doors to the suite and a "do not disturb" button for increased privacy, along with superb in-flight service and complimentary chauffered limousine service to and from major airports, such as New York JFK, Chicago ORD, London LHR, etc. Their Pearl Business class (which you'd fly on the Abu Dhabi to Male segment, even on a first class award) is also excellent. For more details on searching for availability using Etihad Guest, see our post Use American Airlines AAdvantage Miles for Etihad First Class.
Malaysia Airlines Business Class from Los Angeles
One of the best uses of Delta SkyMiles is business class on Malaysia Airlines, which is one of Delta's partner airlines. A business class award on them from North America to Asia costs 120,000 miles. Malaysia Airlines has daily service between Los Angeles and Kuala Lumpur via Taipei, and also daily service between Kuala Lumpur and Male.
The good news is that they actually have fairly decent availability, even for two people, assuming you're booking 11 months out. The bad news is that Delta does impose fuel surcharges on such award tickets, so expect to pay somewhere in the neighborhood of $400 in taxes and fuel surcharges.
The other thing to keep in mind is that the flight schedule doesn't line up perfectly, so you have 8-9 hour layovers in Kuala Lumpur in either direction (on the outbound the layover is from 12PM till 8PM, and on the return the layover is from 6AM till 3PM). Then again, that's plenty of time to head into the city, should that interest you. You could even have a stopover for a few days in Kuala Lumpur if you wanted.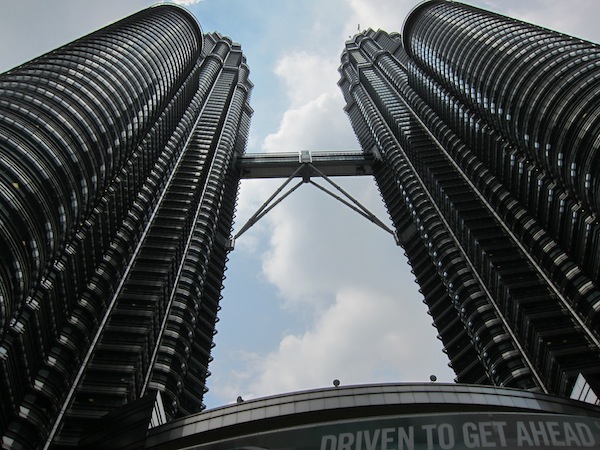 The other challenge is that Delta's domestic award space is downright horrible, so getting yourself to LAX on the same award ticket might be a challenge (though I'm not saying it's impossible).
British Airways Business Class through London Gatwick
British Airways operates three times weekly service between London Gatwick and Male. That sounds great in theory, especially for those of you that earned a boatload of British Airways miles through the recent 100,000 mile British Airways Signature Visa credit card sign-up offer, and also those of you that have earned a companion certificates through the credit card for having spent $30,000 in a year (the certificate entitles the second passenger to fly along for "free" subject to award availability, except for the taxes and fuel surcharges, which they still have to pay).
The first challenge with the service British Airways offers to Male is that it's out of Gatwick Airport, like most of their leisure destinations. On the other hand, most of their flights to the US and Canada are operated out of Heathrow (Tampa is an exception). So as if connecting at Heathrow isn't bad enough, making a transfer is even worse.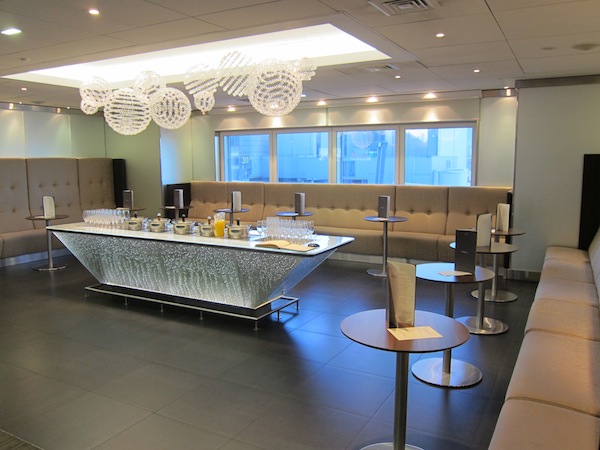 You could most practically book a ticket on British Airways' service either directly through their Executive Club frequent flyer program (the cost would be 180,000 miles per person in business class) or through American Airlines AAdvantage (where the cost would be 135,000 miles per person in business class). In both cases you'd be responsible for fuel surcharges, which would likely run you close to $1,000 per ticket.
As if the above challenges/costs aren't enough, the biggest issue is actually that the award availability is downright awful. Looking as far in advance as next year, I only see a total of about a handful of dates with award availability. So if you're incredibly flexible this might work, though it's not ideal.
The other challenge is the flight times. The flight from London Gatwick to Male leaves at around 7PM, meaning it's not ideal for most connections from the US, which arrive in the morning. On the return the flight gets to London Gatwick in the evening, requiring an overnight before continuing back to the US.
Singapore Airlines Business Class through Singapore
Perhaps I've saved the best "mainstream" option for last. Here's an option that doesn't involve any fuel surcharges, airport transfers, or long layovers (necessarily). Here's an option that can get you there on a world class airline.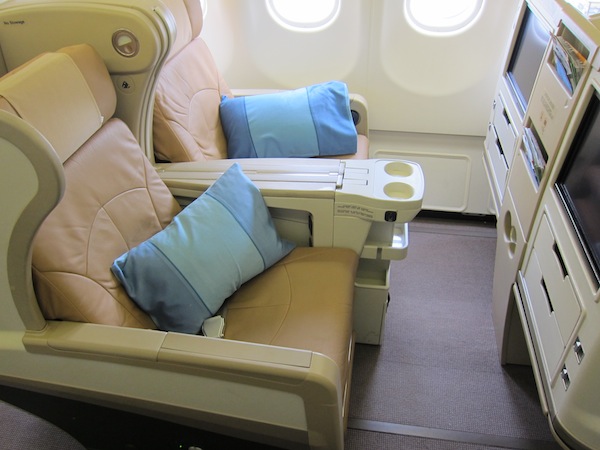 Singapore Airlines operates one to two daily flights between Singapore and Male, and the Star Alliance is no doubt the most thorough alliance for travel to Asia. Through most frequent flyer programs you can route through Europe or direct to Asia, giving you lots of options. Plus, since you're entitled to a stopover, you could potentially stop in Europe or Asia.
With that in mind, Singapore has fairly decent award space (at least compared to the other options above) for one person if booking far out, though very limited award space for two passengers.
So while this is the best all around airline, the problem is that they usually only have space for a single passenger, if at all.
You can book Singapore Business Class with United miles, and United miles are relatively easy for most people to earn with credit cards. Our recommendations in order of priority would be:
For Singapore First Class or to see more award seats, transfer AMEX Membership Rewards points to Singapore KrisFlyer and book online at the saver level to receive a discount in the mileage required.
Book an Award Ticket to Colombo and a Separate Revenue Ticket from there
If all else fails and you have the time, this is actually my favorite option. Colombo, Sri Lanka is about an hour flight from the Maldives, and it's served by a lot more good airlines. For example, Singapore Airlines and Thai Airways have daily nonstop flights to Colombo from their hubs with excellent award availability.
As an example, through Continental you could book a first class ticket from the US to Colombo for 160,000 miles roundtrip, routing via Europe if you'd like. You could fly something like New York to Frankfurt to Bangkok to Colombo, with a stopover at one of the transit cities if you'd like. That way you could sample some great first class products, like Lufthansa first class, Swiss first class, Asiana first class, and/or Thai first class.
Availability through Thai and Singapore is excellent to Colombo, so from there you would just need to book a ticket to Male, which shouldn't be too expensive. Both Emirates and Sri Lankan operate the route, and their business class fares are often only marginally more expensive than their coach fares, somewhere around $350-400 roundtrip.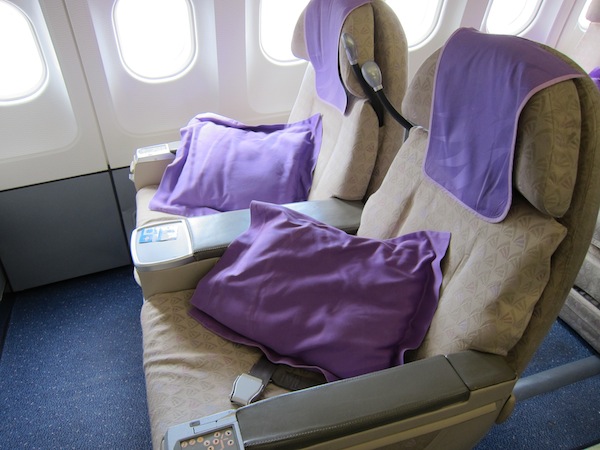 In conclusion, if you have your mind set on the Maldives, by all means visit. I'm sure it's an exciting destination. Just be prepared to book far in advance and don't expect the most seamless flight options in the world. That being said, if you're just looking at a relaxing beach destination and haven't done a whole lot of travel to Asia, consider Bali, Koh Samui, Phuket, etc., all of which are much more accessible and affordable.
Airline and Route

Award Cost

Notes

Etihad Airways via Abu Dhabi

First: 180K AAdvantage miles (Biz class for Abu Dhabi-Male flights)

Business: 135K AAdvantage miles

-Flights depart NYC or ORD

-Overnight each way in Abu Dhabi

-Good award availability, as of 10/2011

Malaysia Airlines via Kuala Lumpur

Business: 120K Skymiles (Delta) + ~$400 fuel charge per ticket

-Flights depart LAX

-8-9 hour stopover each way in Kuala Lumpur

-Decent availability for 2 people if booking 11 months in advance

British Airways via Gatwick

Business: 180K BA miles + ~$1000 fuel charge per ticket

Business using AA Advantage miles: 135K + ~$1000 fuel charge per ticket

-Most BA flights to London from U.S. land at Heathrow but flight to Male departs from Gatwick

-All-day layover going to Male, and must overnight in London on return

-Very low award availability; must be very flexible

Singapore Airlines via Singapore

Business: Using CO/UA/US miles: 120K

First: Using CO/UA/US miles: 160K

-Stopover in Singapore

-Usually only 1 award ticket available, booking 11 months out; very tough to find award space for two

Singapore Airlines, Thai Airways, other Star Alliance partners via stopover and Colombo, Sri Lanka

First Class: 160K Continental miles + rt business class fare on Emirates or Sri Lankan ~$350-400

-Stopovers in Bangkok (Thai), Singapore (Singapore Airlines), Frankfurt (Lufthansa) etc. + Colombo (Sri Lanka)

-Good award availability on Thai and Singapore to Colombo
Related Posts
Four Seasons Maldives at Landaa Giraavaru Review
Park Hyatt Maldives Hadahaa Review
Maximizing Awards Using American AAdvantage Miles
Need Award Booking Help? Our fee is as low as $75 per ticket if you book your hotel through us.
If you enjoyed this, join 180,000+ readers: please follow TravelSort on Twitter or like us on Facebook to be alerted to new posts.
Become a TravelSort Client and Book 5-Star Hotels with Virtuoso or Four Seasons Preferred Partner Amenities!
Photos: Ben Schlappig, sallylondon