When it comes to booking award tickets there are some destinations that are especially complex, either due to a general lack of availability, or sometimes even due to a lack of flights. India falls in the former category – there are plenty of flights to India, though it can be tough to secure award tickets from the US to India.
So I figured I'd offer some suggestions for securing award seats to India across all three alliances. Many of these options include routings through Europe, so it might make sense to reference my previous post about the routes with the best first and business class award availability to Europe.
Before we get into the award options, it's worth keeping in mind the different mileage redemption amounts:
Star Alliance awards to India:
Continental/United:
First Class: 160,000 miles
Business Class: 120,000 miles
US Airways:
First Class: 160,000 miles
Business Class: 120,000 miles
One World/AAdvantage awards to India
American:
First Class: 180,000 miles
Business Class: 135,000 miles
SkyTeam/SkyMiles awards to India
Delta:
First Class: not available (Delta does not allow first class partner awards)
Business Class: 120,000 miles
Lufthansa/Swiss/Austrian via Frankfurt/Munich/Vienna/Zurich (Star Alliance)
Star Alliance airlines have fantastic award availability to India, but primarily if you go via Europe. Continental is the only Star Alliance airline that flies nonstop from the US to India (to Delhi and Mumbai), and unfortunately their award availability isn't especially good.
So depending on where in North America you're starting you'll want to make your way to one of the Star Alliance European hubs using the tips I shared a couple of weeks ago in my post about the best routings for first and business class award availability to Europe.
From there Lufthansa has reasonably good award availability from Frankfurt and Munich to their destinations in India (Banglore, Chennai, Delhi, Hyderabad, Kolkata, Mumbai and Pune). The challenge is that the flights don't always time well with flights from the US, so when searching for award availability be sure you search segment-by-segment, meaning that you search separately for award space from the US to Europe and then from Europe to India. This is because the connections are sometimes so long that they won't "naturally" offer the connections otherwise.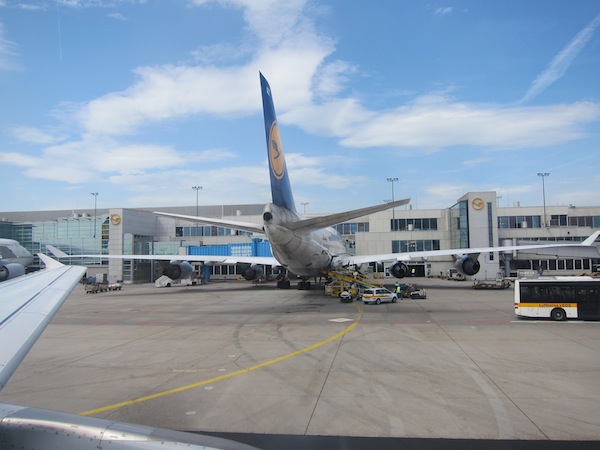 While Swiss has awful award availability out of the US to Europe, they have very good award availability from Zurich to Delhi and Mumbai. It's also worth noting that they operate their Airbus 330-300s on this route, which probably offer the best first and business class products to India (both cabins offer fully flat beds).
Then Austrian has also recently substantially increased their award availability out of Vienna to Delhi and Mumbai. While they have an angled flat seat in business class (and don't offer a first class cabin), they have excellent food and service.
Asiana via Seoul (Star Alliance)
This is one that's often overlook, since most people naturally only consider routings from the US to India via Europe. Asiana flies from Seoul Incheon to Delhi daily and has excellent business class award availability. They also have excellent award availability from their North American gateways, and when leaving from the west coast (Los Angeles, San Francisco, and Seattle) this can actually be a much faster route.
Thai via Bangkok (Star Alliance)
Now we're starting to push it in terms of the maximum permitted mileage, though United does allow you to exceed the maximum permitted mileage by 15% on an award ticket, so in many cases this routing is still permissible. Thai has excellent award space to all their destinations in India (Banglore, Chennai, Delhi, Hyderabad, Kolkata, and Mumbai), so in terms of availability this is often the best option.
British Airways via London (One World)
British Airways has excellent award availability to India (Banglore, Chennai, Delhi, Hyderabad, Kolkata, and Mumbai), and American only lets you route from the US to India via Europe (not Asia) on an AAdvantage award, so by process of elimination this is one of the better options. That being said, keep in mind that American imposes fuel surcharges for redemptions on British Airways, so this is also one of the most expensive award options, as it will run you around $1,200 roundtrip in taxes/fees/surcharges for four segments in British Airways first or business class.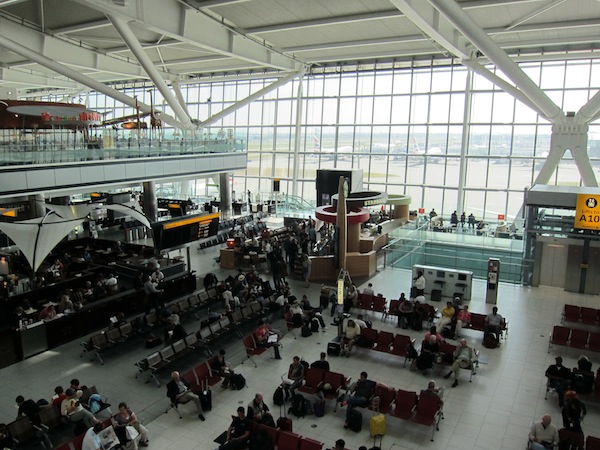 American via Chicago (One World)
This is hands down the single most readily available direct option to India at the saver level. American has very good award space in first and business class to Delhi, and you can't beat having a direct routing. Of course their premium product leaves a bit to be desired compared to going through Europe or Asia on a foreign carrier, though not everyone has the luxury of the extra time.
Air France via Paris (SkyTeam)
While Delta flies from the US to India via Amsterdam they almost never release award space at the "low" level, so going with Air France is the best option. They have excellent business class award space from the US, and also excellent award space from Paris to India, to their handful of destinations there (Banglore, Chennai, Delhi, Hyderabad, Kolkata, and Mumbai).
Jet Airways via Brussels (AAdvantage/SkyMiles partner)
Jet Airways is one of India's best airlines, and flies from Newark and New York JFK to Delhi via their Brussels hub, with connections from there to dozens of cities in India. While their award space isn't great they're worth mentioning because if they do have award space, they're hands down the best direct option in business class. They have fully flat beds and serve Dom, which is the only airline I know of that serves it in business class.
Jet Airways partners with both American and Delta, so you can use miles with them at the "saver" level for travel on Jet Airways.
Etihad Airways via Abu Dhabi (AAdvantage partner)
Etihad Airways was recently added as an AAdvantage partner, and they now offer full reciprocity on award tickets. Etihad Airways has excellent first and business class products and reasonably good award availability, so is worth considering in place of British Airways to avoid fuel surcharges.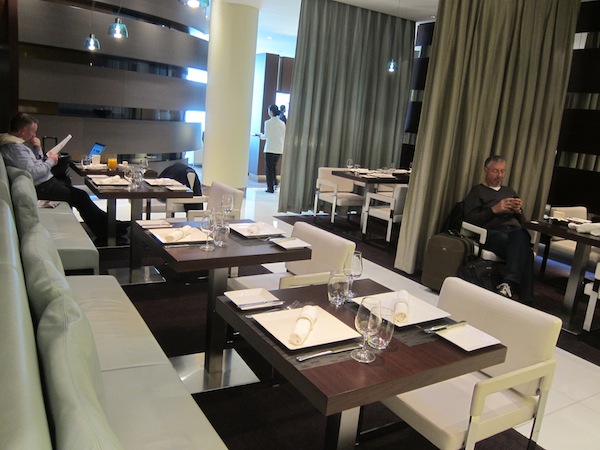 Etihad serves Banglore, Chennai, Delhi, Hyderabad, Kochi, Kozhikode, Mumbai, and Thiruvananthapuram, out of their Abu Dhabi hub.
So while India awards can be challenging and time consuming to plan, I find them to almost always be possible with a bit of effort. Just be sure to search segment-by-segment as much as possible, breaking up the search based on your desired connection point.
Lastly, India awards are great for stopovers given that so many route through Europe. If booking an award through the Star Alliance or SkyTeam, keep in mind you can usually have at least one free stopover enroute, so you can spend as much time as you'd like in Paris, Zurich, Munich, etc., before continuing to India.
Good luck!
Related Posts
Best Frequent Flyer Miles For India Award Travel for Families
Adventure Travel Guide to Manali, India
Need Award Booking Help? Our fee is as low as $75 per ticket if you book your hotel through us.
If you enjoyed this, join 100,000+ readers: please follow TravelSort on Twitter or like us on Facebook to be alerted to new posts.
Become a TravelSort Client and Book Your Hotel with Virtuoso or Four Seasons Preferred VIP Amenities!