Bali is one of my favorite places in the world, and probably my favorite relaxation spot on earth – the sunsets, the people, the amazing hotels, and the vibe of Bali are unlike anywhere else I've been. When it comes to exotic relaxation destinations, the Maldives and Tahiti usually spring to peoples' minds first. While I'm sure they're beautiful, the issue is that they're both fairly tough to get to, at least in true comfort.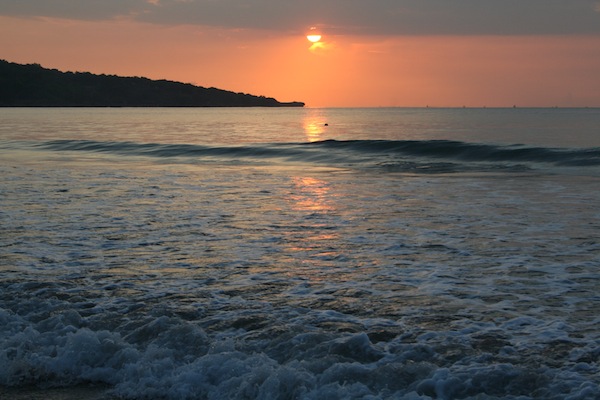 If you're like me and want the perfect combination of a great destination and great in-flight experience, Bali is for you, as it's served by a few great airlines with great award availability.
Here are some of the best options for getting to Bali:
Cathay Pacific via Hong Kong (OneWorld)
Cathay Pacific is great about releasing premium cabin award space, unlike one of their biggest rivals, Singapore Airlines.
If you're in the US you can fly Cathay Pacific to Hong Kong from any of their North American gateways (Los Angeles, New York, San Francisco, Toronto, Vancouver, and Chicago as of September 1). All of these routes feature three-cabin products, meaning there's first, business, and coach class.
On the routes from Chicago, San Francisco, and Toronto to Hong Kong, Cathay Pacific is amazing about releasing award space in first class, often two seats for many flights. Out of Los Angeles, New York, and Vancouver they're also good about releasing award space, though often only one seat in first class at a time (though that's not always the case). Regardless, given how small Cathay Pacific's first class cabins are (six to nine seats depending on the type of aircraft), it's a miracle that they release as much award space as they do.
Then Cathay Pacific flies nonstop from Hong Kong to Bali. This is about a four hour flight, and the good news is that it's typically operated by a longhaul configured 747 featuring first, business, and coach class. The only "catch" is that they don't actually sell first class on the flight, meaning even on a first class award you get business class, though it is a flat bed product.
But here's a bit of a trick – day of departure at the airport, they'll often assign business class passengers first class seats. They almost always grant OneWorld Emerald members (top tier elites) first class seats upon request, though often also connecting first class passengers. Now it's worth noting that first class still gets business class service, though the seat is quite a bit more spacious.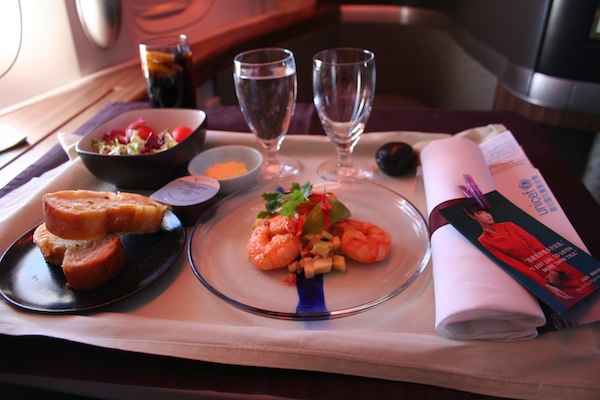 How many miles does a Cathay Pacific award to Bali cost? (Updated after Avios devaluation) Using British Airways it's 190,000 Avios points in business class or 285,000 miles in first class, via Hong Kong. Using American Airlines miles it's 110,000 miles in business class or 135,000 miles in first class, with no free stopover in Hong Kong (the cost for that would be an additional 22,500 miles). Using Alaska Airlines miles it would be 100,000 miles in business class or 140,000 miles in first class with a free stopover in Hong Kong.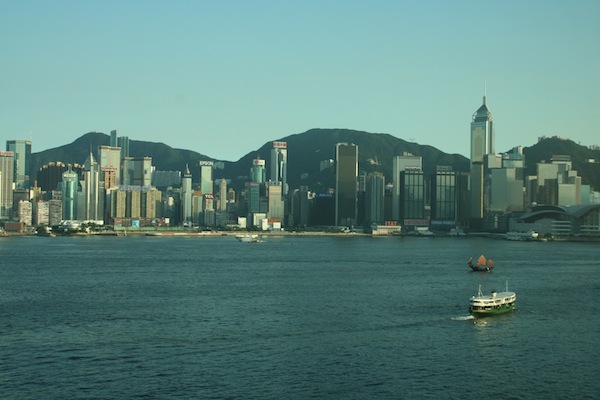 Thai Airways via Bangkok (Star Alliance)
For me the journey is almost as fun as the destination. If you're like me and not afraid to take the long way if it means an enjoyable in-flight experience, this option is for you. Thai Airways flies from Bangkok to Bali, and as of October 30 the flight will be operated by a three cabin aircraft featuring first class.
Now, the flight from Bangkok to Bali is only about three hours, though as a first class passenger you still get the full ground experience in Bangkok. That means you get access to their amazing first class lounge, an hour-long full body massage in their spa, and escorted from the time you arrive at the airport to the moment you leave.
The issue is that Thai Airways' only flight to the US is their service to Los Angeles, which doesn't have a first class product. The way to maximize this award is to travel through Europe, a routing which most Star Alliance airlines allow on award tickets. Lufthansa has excellent first class award availability from the US to Europe (especially out of Charlotte, Dallas, Detroit, Denver, Orlando, and a few others), and then Thai has excellent award availability from their European gateways (especially London, Madrid, Munich, and Rome) to Bangkok.
The best part of the award is that airlines will let you make a stopover enroute, so you could stop in Europe or in Asia if you prefer. The cost of such an award varies based on the program. Through United/Continental such an award would cost 120,000 miles in business class or 140,000 miles in first class with a free stopover enroute. Through US Airways the same award would cost 120,000 miles in business class or 160,000 miles in first class with a free stopover at a Star Alliance hub enroute. Either way, this award is a real bargain.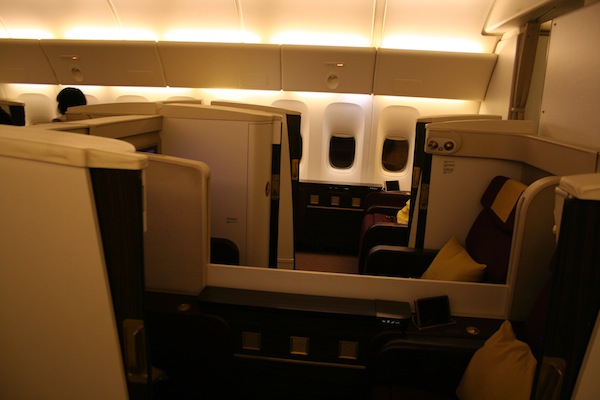 I'd say the best value to "maximize" this award would be to fly something like Los Angeles to Munich to Bangkok to Bali and back all in first class on Lufthansa and Thai.
For those of you looking for a simpler itinerary that are fine with business class, Thai Airways has excellent award availability in business class from Los Angeles to Bangkok nonstop, which makes for a much quicker journey. Business class passengers still get a complimentary 30-minute massage in the spa in Bangkok enroute, and award availability on the connecting flight to Bali is excellent.
Korean Air via Seoul (SkyTeam)
If you've ever tried redeeming Delta miles, chances are you've been offered a 350,000 mile business class award ticket between the US and Europe, which can only make you shake your head.
The good news is that Delta's partner Korean Air actually has pretty good business class award availability, especially out of their gateways in Los Angeles and Seattle, and also pretty decent award availability from Seoul to Bali.
The other good news is that this award only costs 120,000 Delta SkyMiles in business class. The bad news is that there's no way to redeem Delta SkyMiles for first class on Korean Air. The other bad news is that Korean Air has blackout dates when booking through Delta, so if you're looking to travel during a peak time, you can forget about it.
But other than that, this is actually a really good value. You're also allowed a free stopover, so could spend some time in Seoul if you wanted.
Of all the options above, this is also the most difficult to book because there's no easy way to search Korean Air award availability online. Instead you're stuck calling Delta SkyMiles, and those agents often aren't especially knowledgeable or efficient in searching Korean Air award availability.
Anyway, those are my favorite options. I still find Cathay Pacific to be the best option, given that they offer a direct, comfortable journey, and award availability is plentiful. The Star Alliance option would be my second choice, and possibly first choice if you have a lot of time on your hands and could benefit from a stopover. The third option on SkyTeam is hopefully only a last resort or if you only have Delta miles to burn.
Airline and Route

Award Cost

Notes

Cathay Pacific via Hong Kong

Business: 100K Alaska miles, 110K AA miles (no free stopover in HK), 190K BA Avios

First: 140K Alaska miles, 135K AA miles (no free stopover in HK), 285K BA Avios

BA: Book on ba.com

AA: Call (800) 882-8880

Alaska: Call (800) 307-6912

Cathay often releases 2 First Class award seats at a time from Chicago, San Francisco, Toronto

When to book: Best to book 6+ months before departure

Star Alliance to Europe then Thai Airways via Bangkok

Business: 120K US miles; 140K-160K United miles (see United Award Chart Devaluation)

First: 160K US Airways miles; 160K to 260K United miles

CO/UA: Book on continental.com or call United at (800) 864-8331

US Air: Call (800) 428-4322

Thai has good award availability from London, Madrid, Munich, and Rome to Bangkok

Business Class PAX receive 30-min. massage in spa in Bangkok

Lufthansa has good First Class award availability to Europe from Charlotte, Dallas, Detroit, Denver, Orlando

First Class PAX receive 1-hour massage in spa in Bangkok

When to book: Availability generally good, though best to book 3+ months before departure

Korean Air via Seoul

Business: 120K SkyMiles

Good award availability from LA and Seattle

Cannot search Korean Air award availability online; must call Delta at (800) 323-2323

When to book: As early as possible (schedule opens up 11 months out)