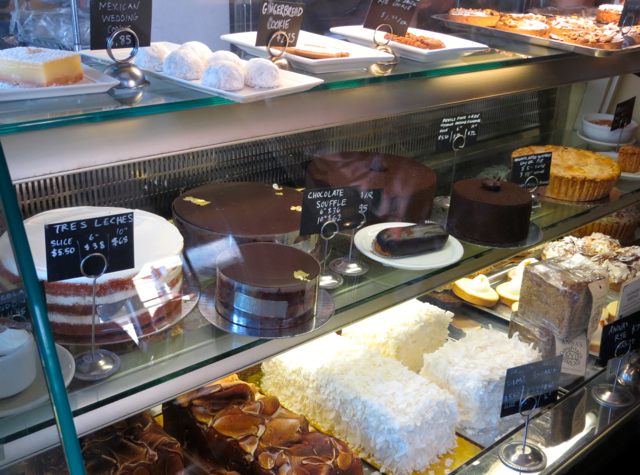 This Tartine Bakery San Francisco review is part of a San Francisco trip report. For the prior posts, see:
Mandarin Oriental San Francisco Hotel Review
Marrakech Magic Theater with Peter Morrison, San Francisco
House of Thai (Thai House Express) San Francisco Restaurant Review
Mandarin Oriental Brasserie S&P Breakfast Review
Tartine Bakery, at 600 Guerrero and 18th Street, was my favorite bakery in San Francisco when I lived in the Bay Area. It still is, after a recent visit, even though it's gotten a lot more popular and there are long lines, especially on weekends. While there is fresh bread, which is used in their namesake "tartines" (French for open faced toasted sandwiches) I enjoy their other pastries even more.
How to Get to Tartine Bakery
If you're taking Muni, take the J Church line to 18th Street then walk a couple blocks to Guerrero. Alternatively, assuming BART isn't on strike, take it to the Mission and 16th Street Station, walk down to 18th, and then several blocks over to Guerrero.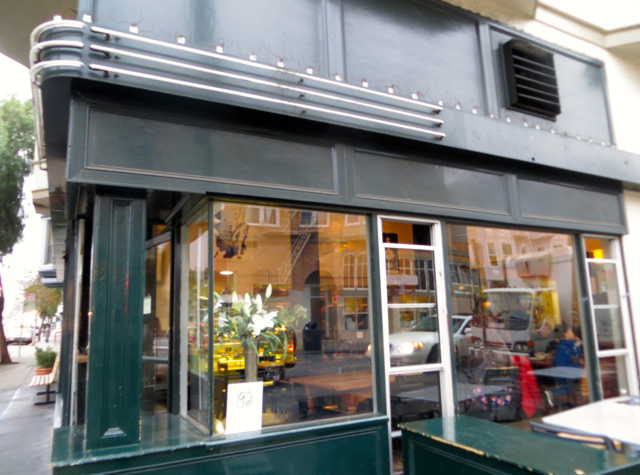 When to Go to Tartine
It seems as if the entire Dolores Park neighborhood stands in line at Tartine on the weekends (ok, small exaggeration) so I recommend avoiding weekends or getting there even before they open (8am on Saturdays, 9am on Sundays), especially if you hope to nab seating inside or at one of the outside tables on the sidewalk.
A better bet is to go early on a weekday morning, when there's only a very small line and it's less crowded.
Hours:
Monday 8am-7pm
Tuesday-Wednesday: 7:30am-7pm
Thursday-Friday: 7:30am-8pm
Saturday: 8am-8pm
Sunday: 9am-8pm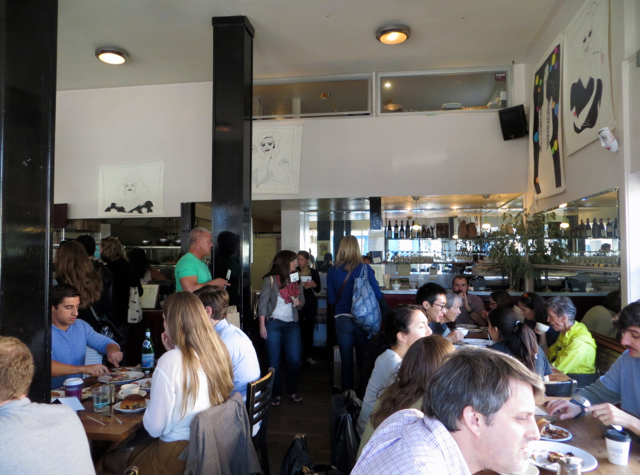 What to Try at Tartine
Here are my personal favorites of Tartine's savory and sweet pastries:
1. Morning Bun
Tartine's morning buns are legendary, and one of their most popular breakfast pastries for good reason. Fresh from the oven they're addictive, with some crunchy caramelized edges from the sugar and a tantalizing aroma from the hint of orange zest. There's no going back to a Starbucks morning bun or any other morning buns after this one.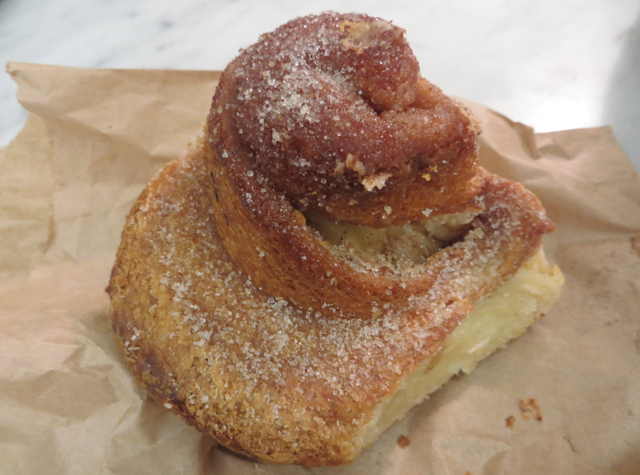 2. Gougere
Tartine's gougeres, puffy cheese breads, were the munchkin's favorite on his last trip to San Francisco, and we still all enjoy them enough to always take some with us back home to NYC. They have a nice cheesy crust on the outside, with a mostly hollow inside.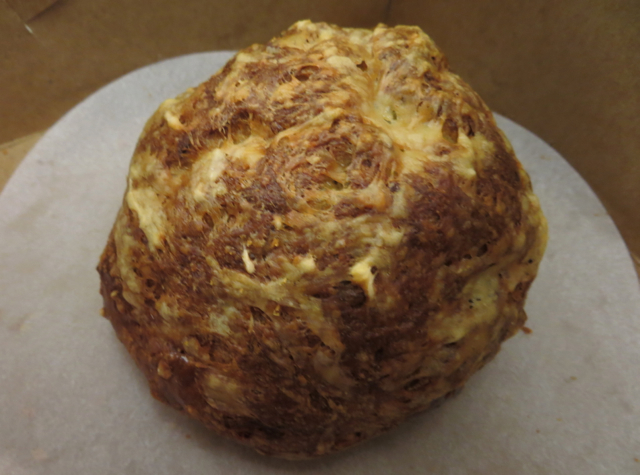 3. Eclair
Commercial eclairs have nothing on Tartine's eclairs, which are everything a proper eclair should be: choux pastry filled with silky vanilla bean specked pastry cream, and laquered with a dark Valrhona chocolate glaze, finished with a dusting of unsweetened cocoa on one end. Although there's a recipe for this in Tartine's cookbook, you can imagine how time consuming it is to make for a home cook–so make sure to try this if you stop by Tartine.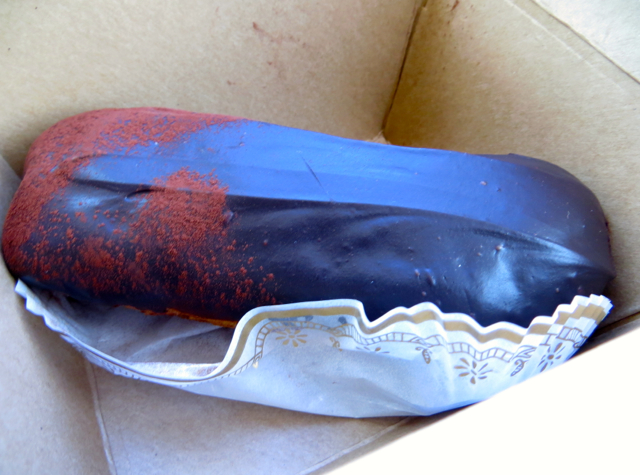 4. Lemon Cream Tart
This is always my choice if I'm bringing a large tart to a friend in the Bay Area, as the presentation is gorgeous and the tart tastes as good as it looks. The crisp cookie crust offers a nice contrast to the not too sweet, lemon cream filling, and the whipped cream and edible flowers adorning it add the finishing touch.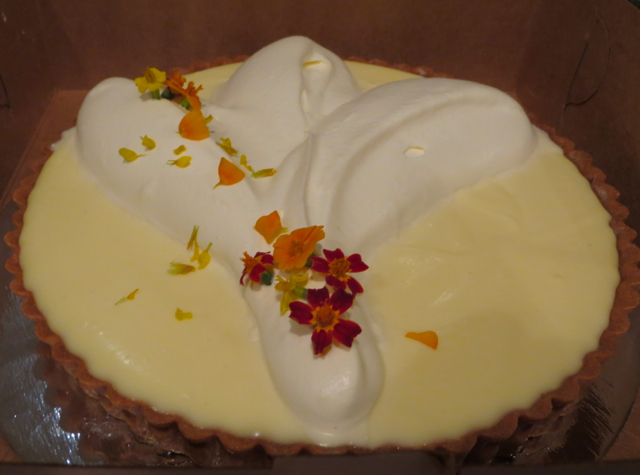 5. Quiche
Tartine usually has several varieties of quiche on offer, such as ham and cheese, leek or spinach, and my favorite, with chanterelle mushrooms. Makes a great breakfast as well as lunch.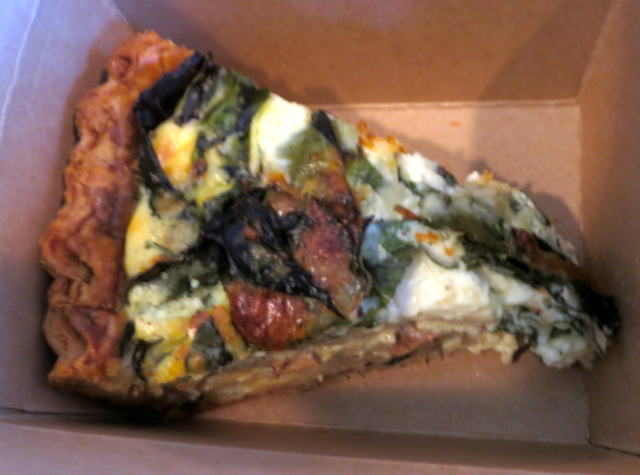 6. Almond Croissant
Tartine's almond croissants are good when they're not overdone, although be careful and ask to avoid the burned ones. They're big, with a generous frangipane filling. I still tend to prefer the almond croissants at Maison Kayser or at La Bergamote in NYC, not to mention those at Pierre Herme in Paris, but Tartine's are quite good.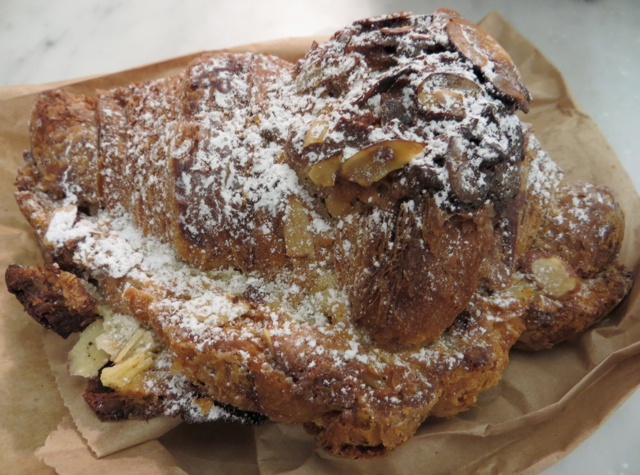 Tartine also makes perfectly fine espresso drinks, although they're overshadowed by the pastries and baked goods of course. Both lattes that I ordered on different days were delicious and well foamed, although one was simple, with no latte art, and the other, by a different barista, had some latte art: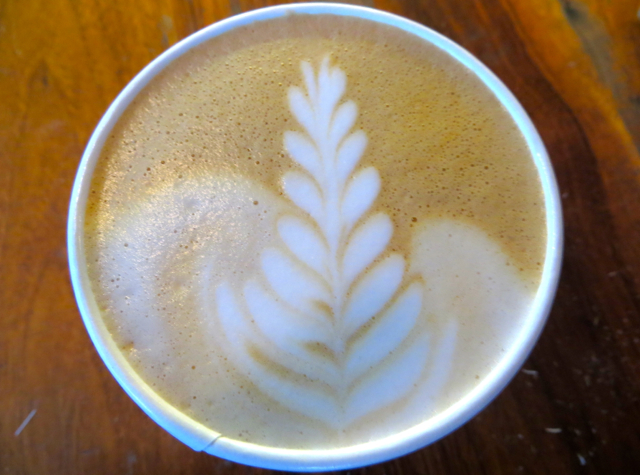 The Verdict: While I wish Tartine would open a few more branches in San Francisco to alleviate the long lines on the weekends, it remains a must-try spot for anyone with a sweet tooth, or even those who prefer savory pastries such as quiche, gougeres and tartines. And if you're visiting friends in San Francisco, a large tart or cake from Tartine is a great host/hostess gift.
Related Posts
Mandarin Oriental San Francisco Hotel Review
Mandarin Oriental Brasserie S&P Breakfast Review
Best Fine Dining Restaurants in San Francisco for a Splurge?
What are the Best San Francisco 5-Star Hotels with Great Views?
Need Award Booking Help? Our fee is as low as $75 per ticket if you book your hotel through us.
If you enjoyed this, join 90,000+ readers: please follow TravelSort on Twitter or like us on Facebook to be alerted to new posts.
Become a TravelSort Client and Book 5-Star Hotels with Upgrades, Complimentary Breakfast and Other VIP Amenities!