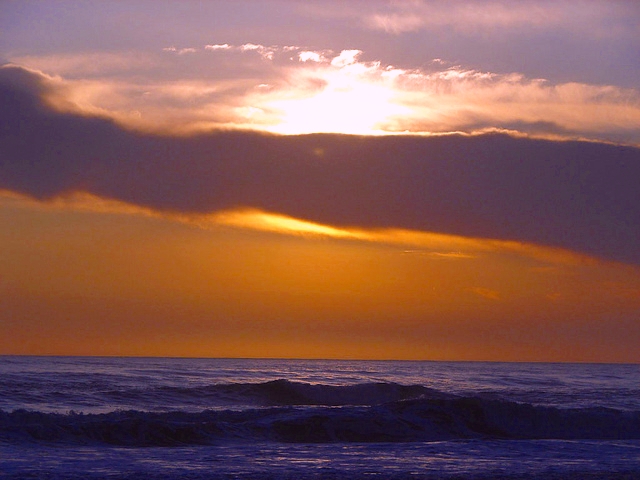 Why Go
Yes, Mar del Sud is the most unspoiled beach along the main Argentine summer escape route, but that's not the only reason to come explore. It's also worthwhile to pick this secluded and shockingly silent town because as far as Argentina's beachside communities go, this is the one packed with the most tumultuous history, most of it surrounding a single hotel that's become a legend in its own time. Aside from this story, which we'll get into later, there's also the fact that Mar del Sud is far past the other spots that tend to get packed with travelers during the summer months, meaning that finding some space that's deserted is still feasible (though pretty impossible in January, when the entire country is on month-long vacation). It's possible to stroll down the town's dirt roads and take in a staggering variety of sights. Certain paths look more like the Tuscan countryside, with fields of flowers and cows grazing contentedly.
Reach the beach and be treated to a variety of different sights, depending on which one you're visiting. Those who want dramatic cliffside views of waves crashing on rocks will find ideal retreats, while others might prefer to stick to the main stretch of sand off of the town's "main street" (there are few shops and a grocery store). During the off-season, Mar del Sud is home to a couple thousand residents, and it makes a delightful getaway for anyone who truly adores seclusion.
Those who are interested in spending their time outdoors, exploring forests, and going surfing will find themselves with plenty to do in Mar del Sud. Go traipsing around the famous black rock beach, trek for miles along the coastline, or rent a boat and do some sightseeing or fishing. It's a more rustic type of seaside vacation town, one that's packed with cabins rather than five-star hotels (unlike Mar del Plata, which feels worlds away, there are no towering skyscrapers here in Mar del Sud). For a getaway that's tranquil and without distractions, there really is no better choice on the Argentine coast.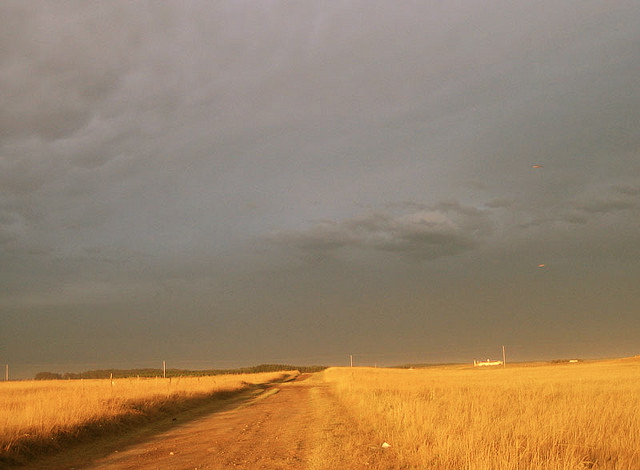 Insider Tips
Renting a car is the most convenient way to get to Mar del Sud, though there are daily buses from Miramar, which means a bus or train ride from Buenos Aires to Mar del Plata, then a bus to Miramar, and then another bus to Mar del Sud. Cars can be rented more easily in Buenos Aires, since the vacation rush tends to zap local establishments of their fleet rather quickly. Driving from Buenos Aires to Mar del Sud should take between five and six hours, depending on traffic, while the bus from Buenos Aires to Mar del Plata takes five and a half hours and the additional buses from Mar del Plata to Miramar and Mar del Sud take around two hours.
During the summer months, the days are incredibly warm and the sun is serious, so it's important to pack sunscreen. While it might sound silly, the proximity to the hole in the ozone really does matter when it comes to soaking up some rays, so be sure to protect sensitive skin. Evenings get a little bit chillier. In the spring, packing sweaters and jackets for once the sun sets is a must, though it's possible to go tanning during the daylight hours. January and February are the best months for swimming.
For aspiring gourmets, one of the best parts of Mar del Sud is the chance to pick up truly fresh fish from any number of local fishermen. While "white salmon" might not be a familiar phrase to those who are from the States, it's delicious and easy to prepare, as well as one of the types of fish that is most likely to be offered. And with boats coming back in the afternoon and fishermen who are willing to fillet the catch of the day so that you don't have to, it's quite a remarkable deal for dinnertime.
While some of the more centrally-located beaches tend to get swamped during the summer months, a short stroll towards the outer fringes means a true delight: plenty of different mini-cliffs with horseshoe-shaped stretches of sand and water perfect for swimming. Waking up early and heading out means the chance to avoid swimming with the crowds and getting to enjoy one's very own private slice of paradise. Just be sure that said slice of paradise isn't someone else's private property.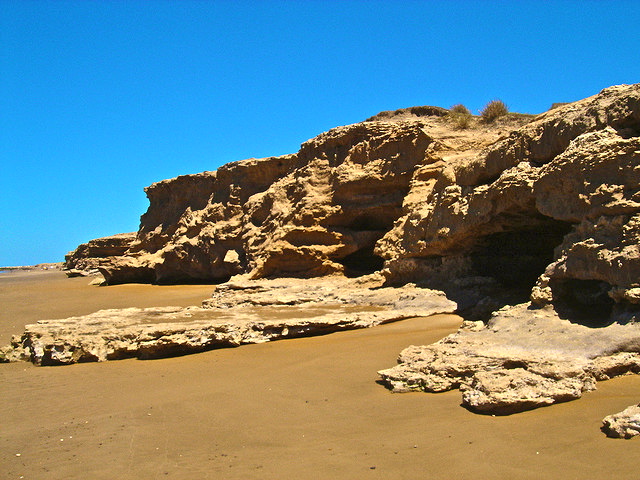 Where to Stay
Those who are interested in a unique sort of vacation lodging experience can actually rent cabins that are attached to the notorious Hotel Boulevard Atlantic. With the beach less than 100 yards away and the main drag just steps from the door, the location is definitely a plus. The chance to catch a glimpse of the inner courtyard of the now-shuttered hotel is another incentive for those familiar with this local legend. Depending on the unit, expect high ceilings and antique brass beds or cozy quarters. Most of the cabins include a sitting area near the kitchen, a modest stove, and a separate bedroom. It's worth noting, however, that conditions can feel a little rustic, though there is something decidedly enchanting about a situation that's the closest one can get to spending the night in a haunted mansion. Speaking to Eduardo Gamba via telephone or email (boulevardatlantic@hotmail.com or 011-4257-8485) is the best way to make arrangements, or travelers can drive up and ring the buzzer for the main building during the slower months.
The only fully-functioning beachfront hotel these days is Hosteria Villa del Mar, which is located right at the corner of Avenida 100 and boasts rooms that overlook the sea, providing for great views. The rooms themselves are comfortable and well-equipped, but there are no Mar del Plata levels of sophistication here (thank goodness!), so don't be expecting five-star luxury.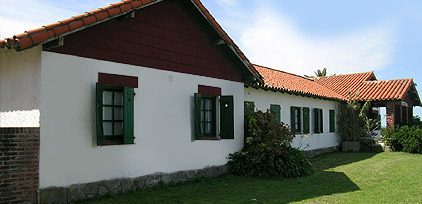 For the truly outdoors-oriented, there's no need to even rent a cabin or a room. It's possible to just go to the local campground, Campsite La Ponderosa, and pitch a tent. With bathrooms and showers to use and serene surroundings perfect for relaxing and stargazing, camping in Mar del Sud is definitely a viable option for those who actually do enjoy roughing it.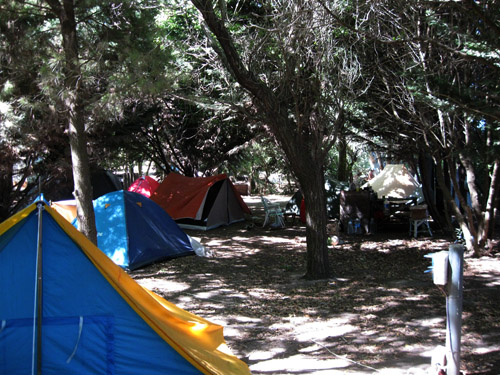 What to Eat
Seafood is an obvious choice for travelers heading to Mar del Sud, but that's better done prepared back at a cabin, if possible, for those travelers on a budget. Instead, head down the road next to Hotel Boulevard Atlantic and check out Makarska, an Eastern-European restaurant with a truly unlikely location. Inside the tiny and well-kept house that serves as the restaurant are a few tables, an extensive wine selection, and a friendly owner who serves up a surprisingly varied selection of Croatian dishes. It's a great place for a romantic dinner, it won't break the bank, and it's the most intimate restaurant in the whole small town.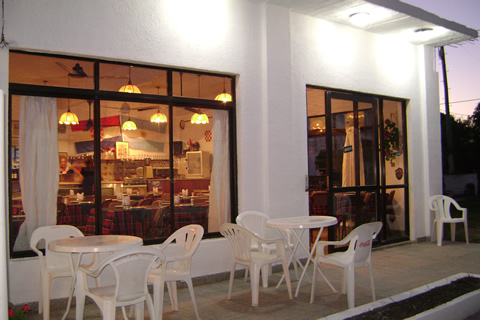 Down by the ending point of Avenida 100 are a few different snack shacks, open only in the summer months, where it's easy to grab some freshly-made waffles and douse them in either whipped cream, dulce de leche, or chocolate sauce. While not suitable for a dinner experience, the waffle hut is a popular pick for travelers on their way to and from the beach.
The grocery store located across the street from the Hotel Boulevard Atlantic is the best bet for those who need to stock up on anything for cooking back in a cabin or rental house, and the bakery counter is stocked daily with delicious, gooey regional specialty treats. Those who have been missing delicious cheese will find that the deli has entire wheels of artisan cheeses from nearby sources for a fraction of the price of delis back in Buenos Aires.
What to See
Going for a tour of the Hotel Boulevard Atlantic is a must-do activity for anyone remotely interested in history. Once the retreat for the rich and famous from Buenos Aires, it had Gatsby-level soirees and was packed with jovial laughing guests flittering about from grand hall to grand hall. The hotel changed hands under mysterious circumstances and then was commandeered by a notorious gangster and his group of cronies, who turned the formerly-regal building into a hot spot for gambling and other lewd behavior. After a shooting and a tumultuous trial, the hotel reached the hands of its original owner, and while it's still mostly in ruin today, it's possible to take a guided tour and catch a glimpse of its original beauty. Tours are usually only on weekends, are run by the owner himself, and are only in Spanish. It's worth tagging along for those who don't speak the language, if only to catch a glimpse of the off-limits parts of the property. Simply ring the buzzer on the front gate to talk with the owner, Eduardo Gamba. Tours usually begin at noon on Saturday, though it's best to check with him ahead of time.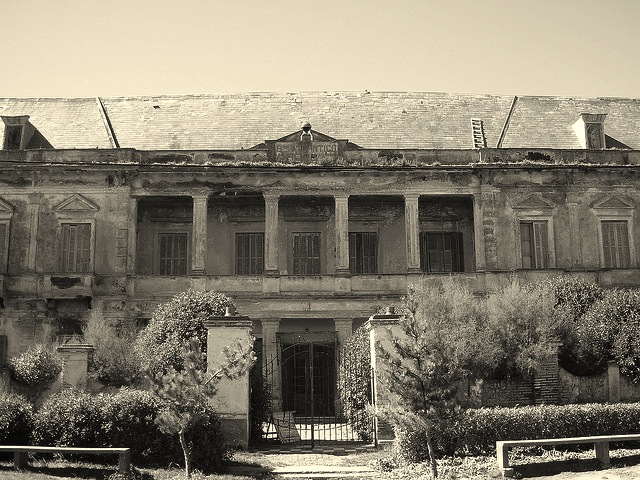 Those who love fishing and are experienced with the high seas can head to the bait and equipment shop across the street from Hotel Boulevard Atlantic and make arrangements to rent a boat with or without someone to operate it, as well as set up the logistics of securing proper fishing equipment. It's best to have someone whose Spanish is up to par with the local population when trying to make this happen.
The Black Rocks, or Black Rock Beach, aren't going to blow any minds, but the sudden strange collection of rocks poking out the sea is worth walking to for some choice photographs and a break from other idyllic beaches like El Remanso.
The various dunes around Mar del Sud make for great scenic vistas and photo ops, but more adventurous visitors should consider a different kind of board-related activity: dune-boarding has recently started to pick up in Mar del Sud, and anyone who is energetic enough to give it a whirl will find that it makes for a pretty exciting way of experiencing the dunes. Boards can be rented back in Miramar, so plan ahead accordingly.
A short drive up the road, almost in Miramar, is the Energetic Forest (Bosque Energetico), which is supposed to defy the laws of gravity due to its proximity to a strong vortex. Whether or not this is actually true, actually checking out trees bending in weird shapes and objects being about to balance in seemingly impossible ways is definitely a worthwhile activity for an afternoon.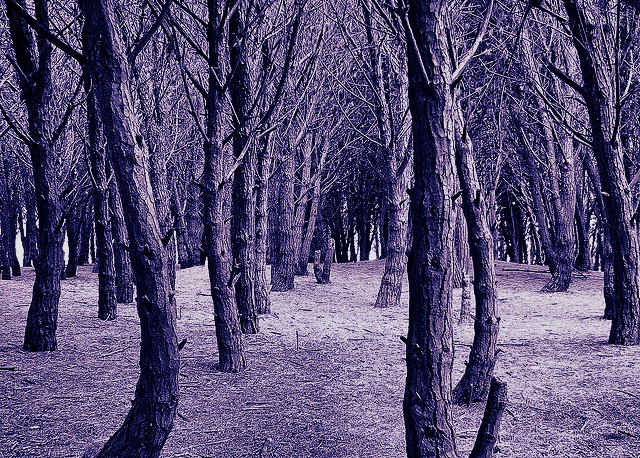 Photos: Iragerich, andrea sf, Whitney Weiss, Camping La Ponderosa, Makarska, eltopo 2000, arqpulti