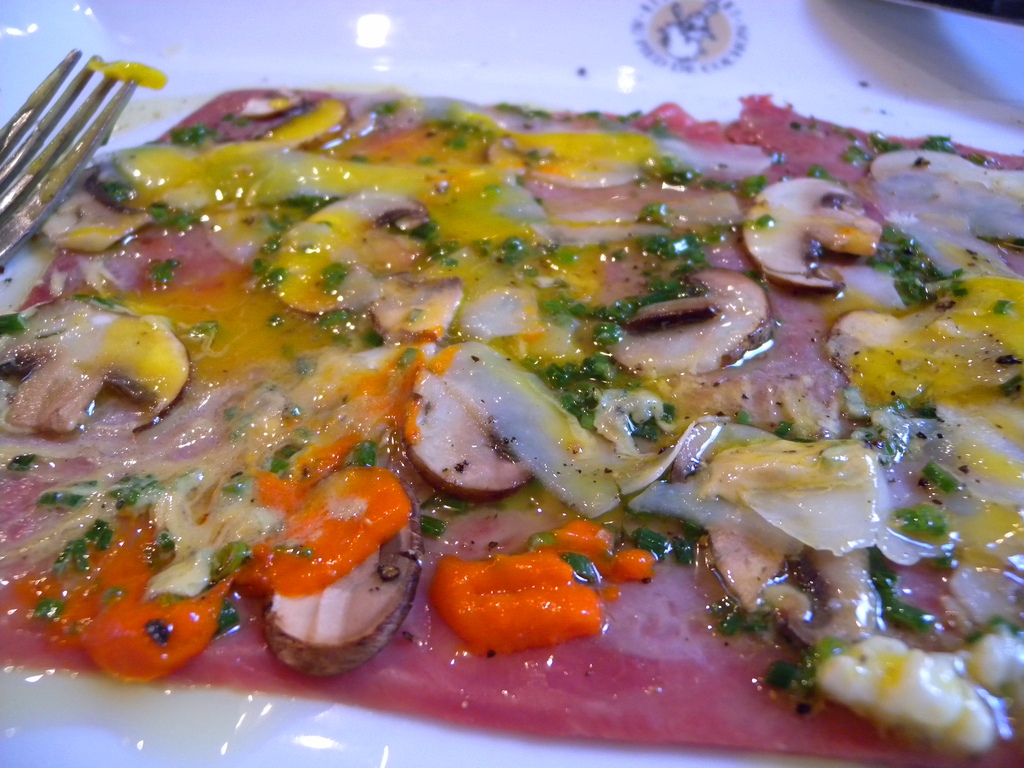 Why go
A dynamic, modern metropolis, Montréal is Canada's second city, and the second largest in the French-speaking world, but it is also a quintessentially cosmopolitan place that manages to celebrate both its Franco- and Anglophone traditions in spite of a tumultuous history. Today, Montréal is about as diverse as any city in North America with thriving recently-arrived ethnic groups from China, Vietnam, and North and West Africa rubbing shoulders with more locals of Italian, Portuguese, Jewish, Greek, Eastern European, Scottish and Irish descent.
Culturally, Montréal can lay claim to the title of the most vibrant city in Canada, with its most famous artistic export, Cirque du Soleil, now globally renowned. It can also boast a remarkable collection of museums, music venues and festivals, but it is really the buzz at street level that makes the city such a joy to visit.
Walk through the Plateau Mont-Royal neighborhood and you can feel the energy of Montreal's ethnic diversity and its large student population. At night, the area's bars and cafes keep going until way past your bedtime with the sort of vibe only found in a few of the world's other great cities.
Plus, one of the greatest pleasures of ignoring the allegedly excellent subway system and exploring Montréal on foot is that it allows you to reward yourself heartily at some of the city's gastronomic temples, many of which are internationally recognized.
Insider Tips

Eat Poutine: almost the national dish of Quebec, this French fry, cheese curd and gravy concoction will keep even the fiercest chill off, but you should try it whatever the weather. Available nearly everywhere.
Drink Beer: While you might think that Montreal's French food and culture would mean wine is the drink of choice, Quebec is actually one of the great beer destinations in North America with many great brews that are hard to find in the US. Along Rue Saint-Denis in the Plateau Mont-Royal neighborhood are scores of pubs with outdoor terraces, perfect for outdoor drinking . Also try Quebecois hard cider (cidre) which tends to be drier than American versions.
Visit the Botanic Gardens: The Japanese Garden in Montreal's Botanic Gardens is among the best in North America, some feat when you think of Montreal's fearsome climate. The Botanic Gardens are second only in size to London's Kew Gardens.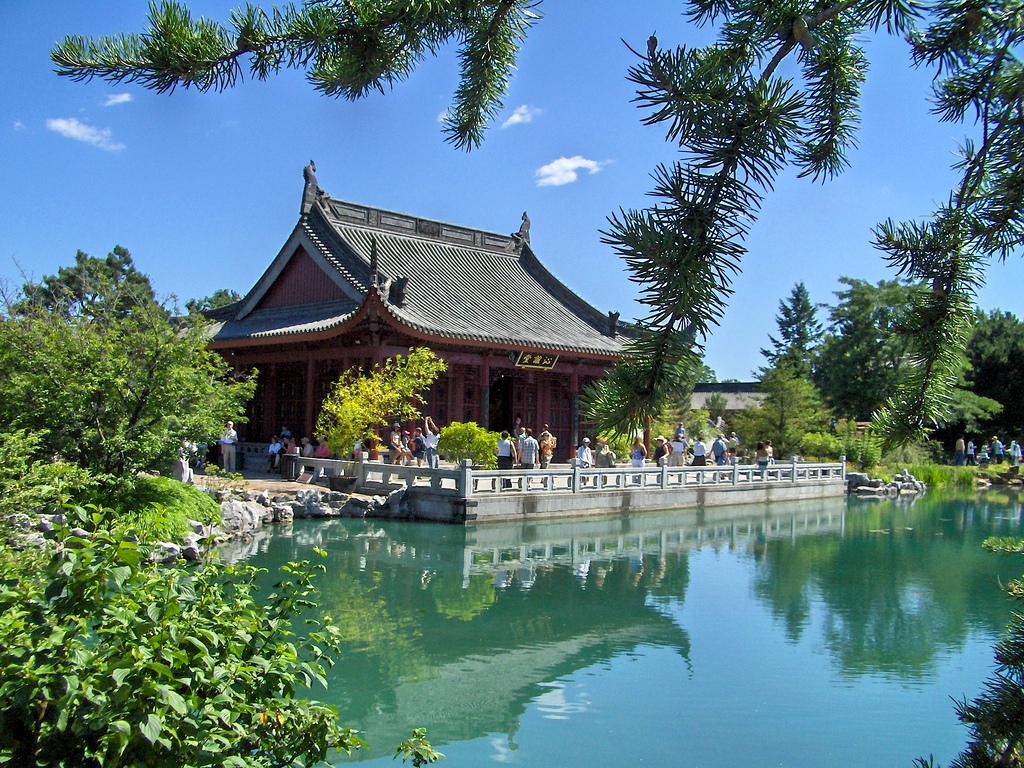 What to eat
Montréal is definitely on the map as a gastronomic destination, having offered, for years, some of the most authentic French bistro and country cooking to be found in North America. This is still true today, but interest in regional Québecois cuisine de terroir has recently undergone a serious revival and many restaurants now make excellent use of the province's fine game and foraged wild edibles. Cuisine de marché, focused on exploiting the best of a surprisingly varied selection of seasonally-available fruits and vegetables, is another contemporary culinary trend. Montreal's cuisine is perhaps at its best though, when creating innovative combinations with traditional French techniques and local Québecois specialties.
That L'Express (3927 rue St-Denis) compares favorably to any Parisian bistro I've dined at suggests that the food is, first and foremost, delicious and carefully, but not obsessively, prepared. One of the greatest compliments you can give any bistro, in my opinion, is that its fare is excellent and its atmosphere bustling, without either appearing to have required huge effort. Those familiar with French bistro-type eateries in New York will immediately notice the difference and the lack of pretense at L'Express, not to mention the admirable value for money on both the wine list and the loopily cursive menu — even if the latter can be tough to decipher.
Classic dishes such as fish soup with gruyere croutons and steak tartare were executed with sufficient aplomb to encourage us, on our second visit, to trust that the soft boiled egg in aspic and roasted veal marrow bones would be delivered with matching composure. Particular highlights were the light-as-a-feather chicken liver mousse with pistachios, the indulgent roasted veal marrow bones, and the magnificent house-made Toulouse sausages that arrived on a bed of piped potatoes and Brussels sprouts with bacon.
Courteous, professional and bi-lingual wait-staff provided first-class service in the typically relaxed manner of a neighborhood bistro. Those looking for the constant and, sometimes overly, attentive service common in many of the best restaurants south of the border may be either disappointed by this or pleasantly surprised. Those looking for excellent French classics with wine at reasonable prices ($90 Canadian/ US$85) will be delighted. Did I mention that we went there twice in four days?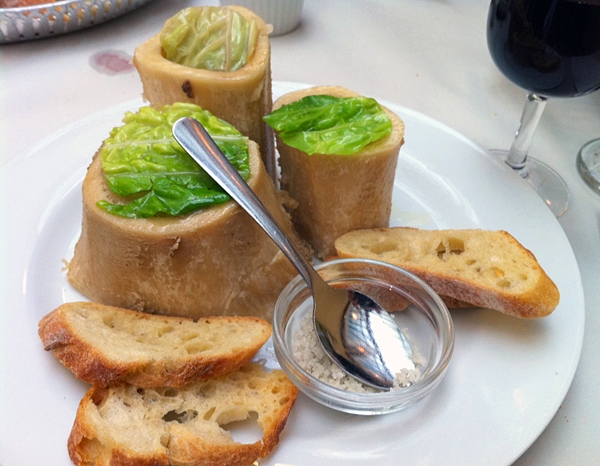 Chef Martin Picard of Au Pied de Cochon has earned himself something of a reputation among the Anthony Bourdain-influenced gung-ho foodie crowd in recent years for his duck fat-soaked renditions of traditional Québecois and French-influenced dishes. And, while it's true there is a sign near the front of the restaurant warning patrons that the floor may be slippery with grease, and Picard's portions do border on the obscene, those looking for a sophisticated dining experience should not be dissuaded. For, while the owner and his devoted staff will happily play up to the eyes-bigger-than-belly gourmand on a blow-out, they are also content to spend time answering customer questions and discussing the philosophical attachment to duck foie gras and stuffed pigs' feet of Québecois food traditionalists.
Au Pied de Cochon is truly unique among restaurants. It offers a curious mix of humor, intellect and rash culinary daring that requires discretion on the diner's behalf. Appetizers are more than generous and can easily be shared, and range from the unusual —pickled ox tongue, to the over-the-top — Crispy Pied de Cochon salad that places a fritter of amalgamated pig's feet over a mixed green salad dressed with duck fat vinaigrette.
The adventurous eater will be drawn to try many, if not all, of the extensive list of mains, as well as side dishes of duck fat fries poutine, but they should bear in mind that giving in to this temptation is precisely what chef Picard's impish nature desires. He wants diners to have fun with their bravado and attack his menu, but only the very brave should attempt the stuffed pied de cochon (pig's foot) with foie gras — a dish that comes individually numbered for posterity and really does flirt with insanity. A foot-long trotter stuffed with pork is presented breaded and deep-fried (probably in duck fat) lying between two trenches of garlicky mushrooms and spinach in cream sauce, and is then topped with a thick slice of seared foie gras.
We escaped with our livers and our wallets mostly intact. For two with wine (and complimentary post-dinner nips of calvados) the bill came to $120 Canadian (US$115).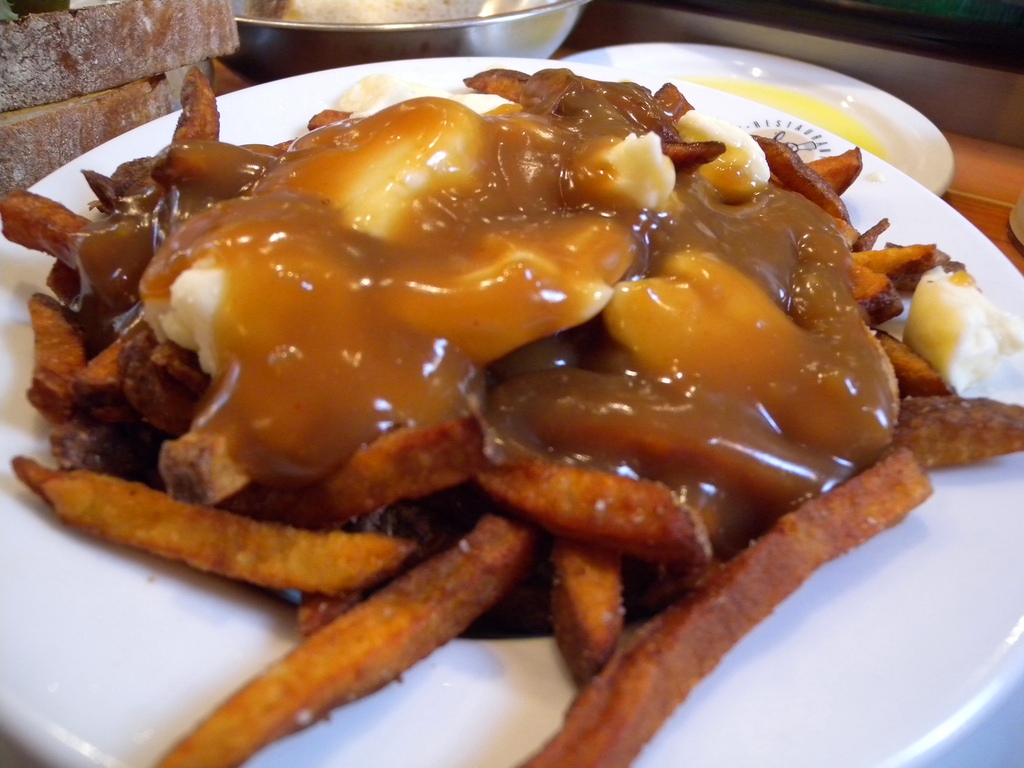 Fairmount Bagel is not a restaurant per se, but definitely a must-visit Montreal institution. Fairmount has been making the best Montreal-style bagels since 1919 and on this site since 1949. Montrealers would argue, and I am inclined to agree, that their bagels are a step ahead of any other circular contenders. Montreal-style bagels are denser and thinner than their New York counterparts, and, with a larger hole, they are boiled in honeyed water before being baked to a beautifully crispy crust in a wood-fired oven. Fairmount offers more than 20 varieties and makes and sells their bagels all day, every day to queuing crowds. Forget the cream cheese and buy a selection of flavors, including at least one mueslix bagel, and wander over to Parc Mont-Royal to enjoy them plain as you look out over the city.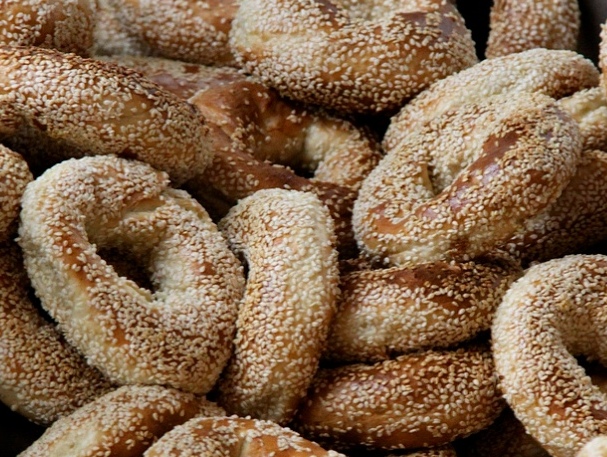 If you visited any deserted seaside town in Portugal circa 1975, you would probably find a restaurant that looked just like Solmar inside with its almost unbelievably Seventies décor. That said, the management of these two sister restaurants (one upstairs – Solmar, one downstairs – La Sauvagine) has made concessions to modernity on their ground floor eatery where the furniture is firmly stuck in the early 1990s. None of this should discourage you from giving it a whirl if you find yourself hungry at lunchtime in the most touristy part of the old city.
Appearances can be deceiving and La Sauvagine's deliciously old-fashioned French-style treatments of varied game meats and poultry is a rewarding experience as you watch tourists squeezing into "Body by Poutine" t-shirts at Montreal Poutine across the street. The Table d'Hote menu is of particular lunchtime interest offering three courses for around $25 Canadian / US$22, not including wine, per person. I can personally recommend the wild boar with blueberries in Port sauce and the venison sausages with tarragon mustard sauce.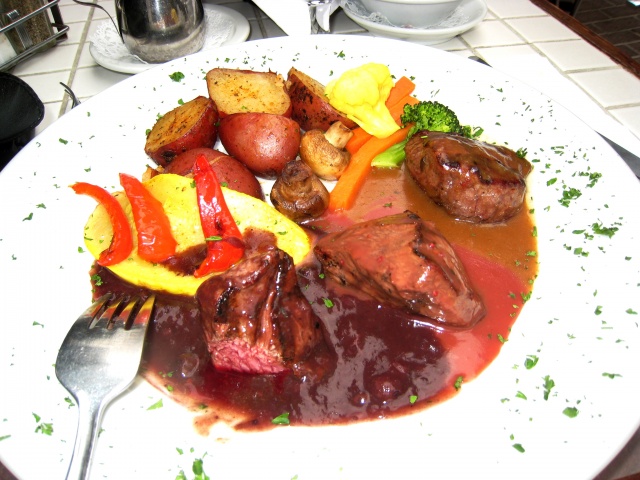 Where to stay

Sitting on a corner in the Downtown area of the city, the giant concrete Hyatt Regency Montreal could quite easily be the moribund business traveler hotel it looks like it should be, especially on a weekend. Instead, a welcoming cocktail bar and a fantastic swimming pool and health spa offer relaxing options, while the hotel's proximity to the Musée d'Art Contemporain de Québec (Museum of Modern Art) and Complexe Desjardins — a large subterranean shopping mall (with a popular food court), means that you are not isolated from the city or forced to eat in the hotel restaurant, even in bad weather. In fact, it is a great home base to see the city: its location on the eastern edge of the business district is within easy walking distance of historic Vieux-Montréal, Chinatown, the Quartier Latin and the trendy Plateau Mont-Royal, as well as adjacent to the subway at Station Place-de-Arts.
The Hyatt's rooms are large, almost overly so, and quiet. The beds, perfectly comfy, and with scrupulously clean linens, are also giant. There is a small fridge, a dreadful coffee percolator, and a big flat-screen TV. Wireless internet was available free with a code from the front desk, and the bathroom was considerably better than you would find in most New York City hotels.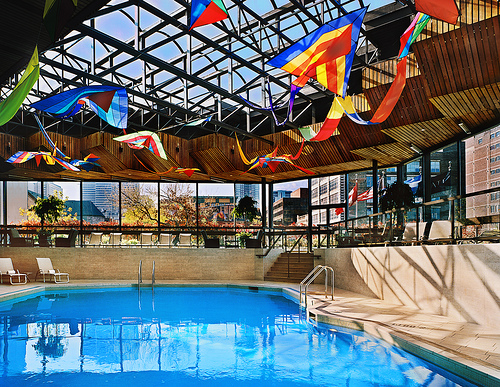 What to see

It's quite a trek out to Marché Jean-Talon, the largest of Montreal's several public markets, but combine it with a wander around the city's enjoyable Little Italy and you can easily make a day of it. Open virtually all day every day and in every weather, the partially open-air Marche Jean Talon offers a cornucopia of fresh products, most of them local, to hoards of shrewd Montreal shoppers. Local cheeses, cured and fresh meats, vegetables, and even uncured olives, were readily available at what felt like wholesale prices. Perhaps most interesting was the availability of authentic ethnic products alongside these more mainstream Quebecois and Canadian foods. Fresh halal merguez sausages, lambs brains and all manner of North African spices were on sale from one Moroccan vendor, and Caribbean specialties like batatas, plantains and banana leaves available at another. It is the finest retail food market I have visited in North America.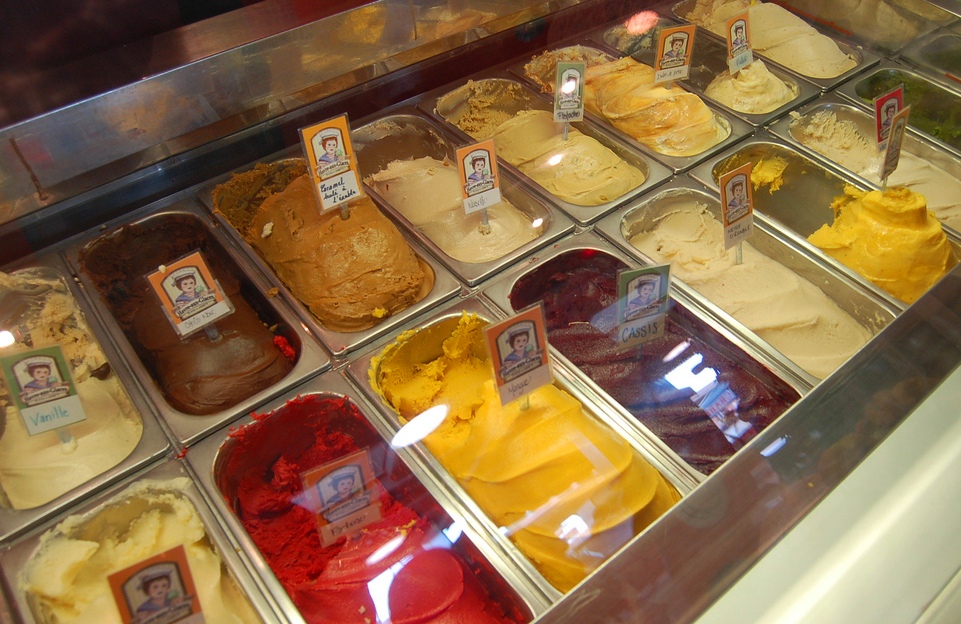 Redeveloped in 2000, and still undergoing some work, the area surrounding the city's convention center, known as the International Quarter, is becoming an attractive, modern downtown. The Palais des Congres has been listed among the 1,000 buildings you should see before you die, and on a sunny day, or at night, it really is a sight to behold with 400 colored and transparent glass panels offering a kaleidoscopic light show that is second to none. In the public square facing the palais, remarkable sculptures by Jean-Paul Riopelle surround a fascinating fountain that periodically emits clouds of steam that cloak Riopelle's statuary creating otherworldly shadows.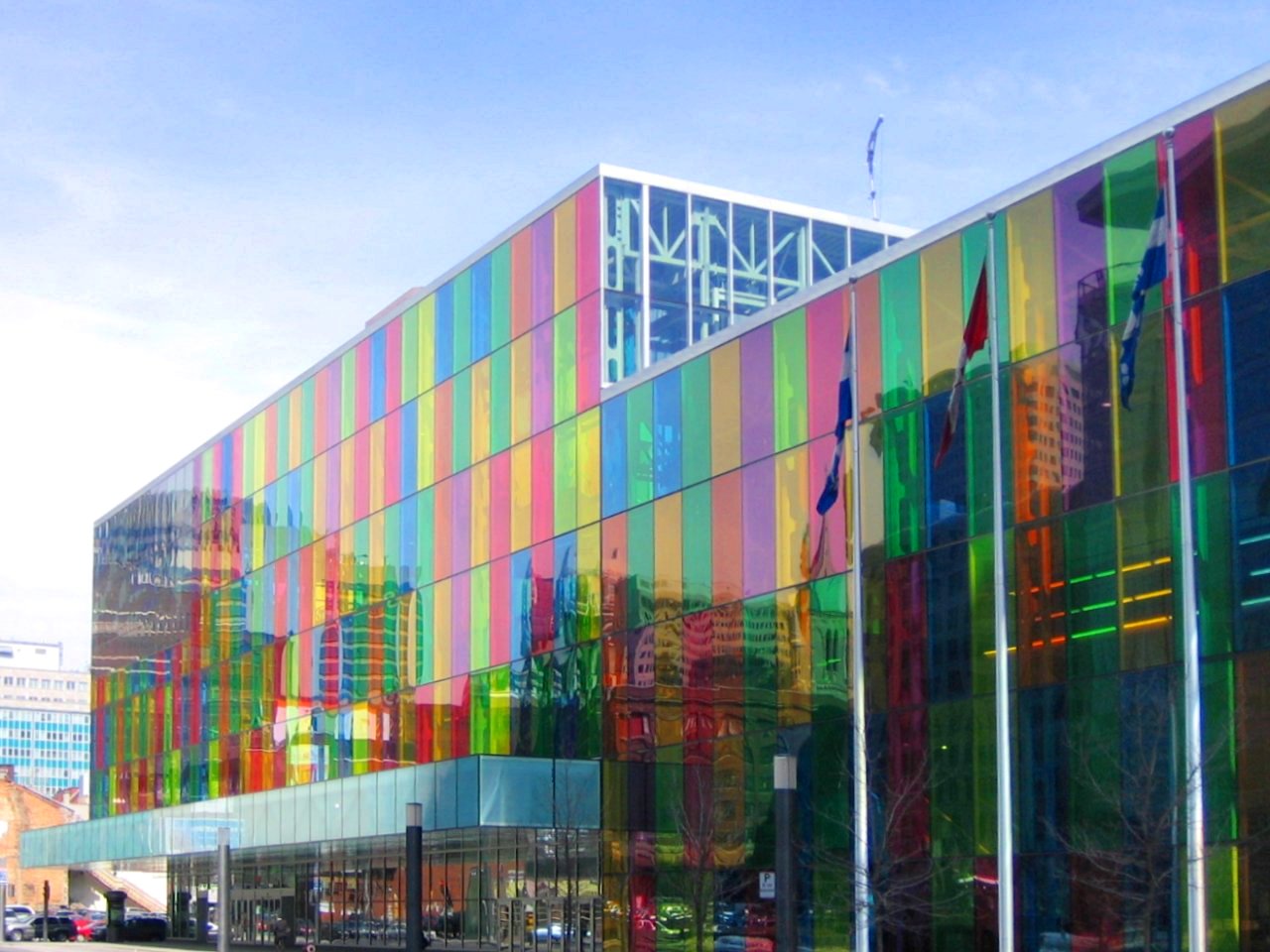 If you enjoyed this, please follow TravelSort on Twitter, like us on Facebook or become a Member to be alerted to new posts.