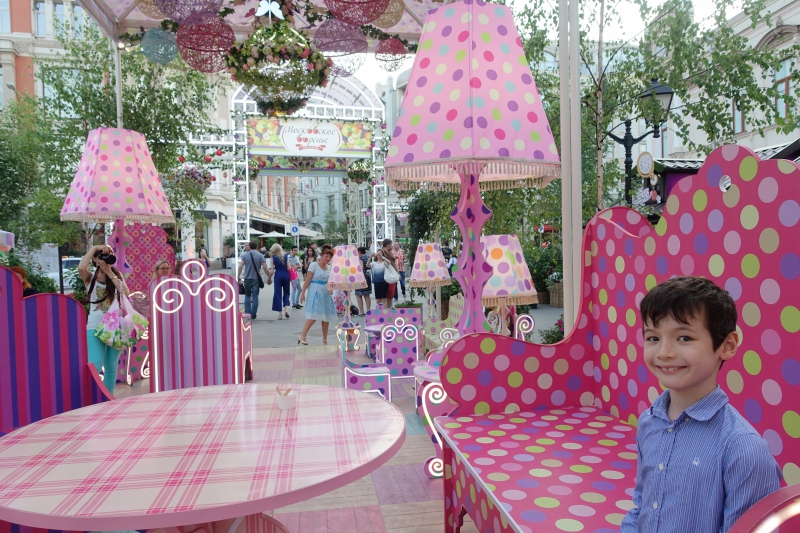 Summer in Moscow, Russia is full of flowers and a festive atmosphere. If you only get your impressions of Russia from newspapers and Hollywood films, you'd be excused for thinking that the Russian capital is grim, grey and dangerous. Except that it's not–if anything, it's a lot nicer and safer to walk around in the summer than my home city of NYC, no offense to my fellow New Yorkers.
After a fantastic dinner at Anatoly Komm for Raff House, we decided to walk back to our hotel, the Ararat Park Hyatt Moscow. For a more scenic walk, we took Tverskoy Boulevard, which is tree-lined, and during our summer visit, further beautified with flower beds and flower adorned kiosks selling ice cream and other treats.
We came across a playground with wooden climbing structures, and even though by this time it was close to 9pm, there were plenty of kids playing and laughing in the twilight: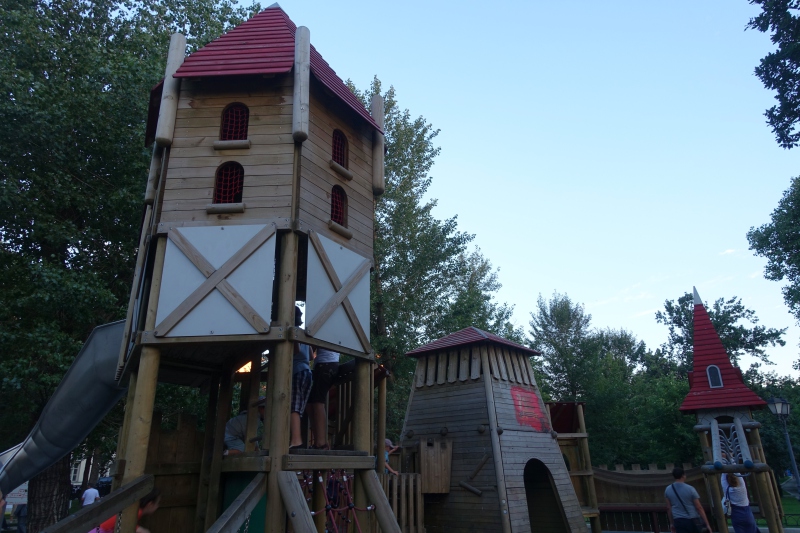 Continuing on to where Tverskoy Boulevard meets Tverskaya Street, we paused to enjoy the profusion of flowers on an arbor and archways: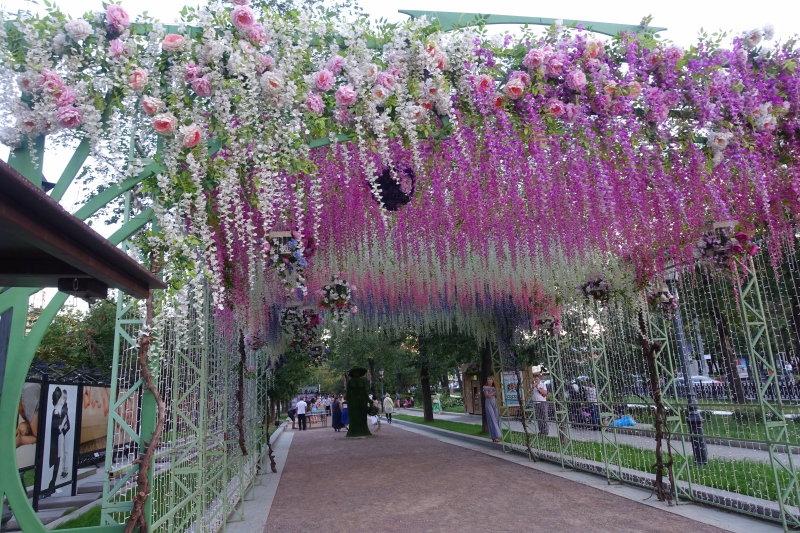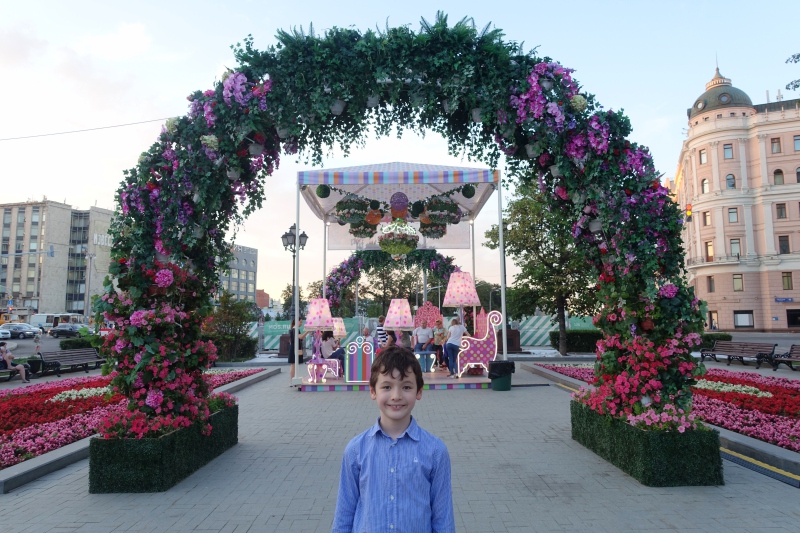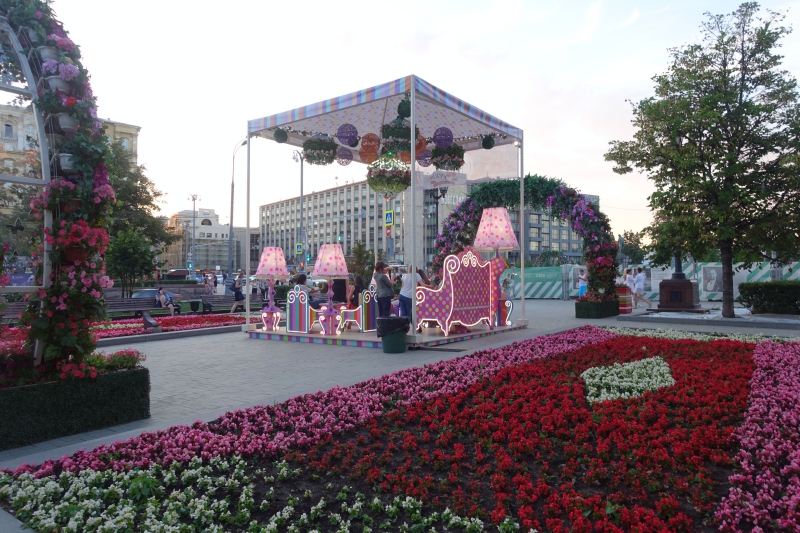 The following evening, after a dinner at Arkady Novikov's Bolshoi Restaurant, we wandered up Kuznesky Most Street, where more flower garlands and fanciful "Alice in Wonderland" style seating encouraged couples and families alike to beam with delight.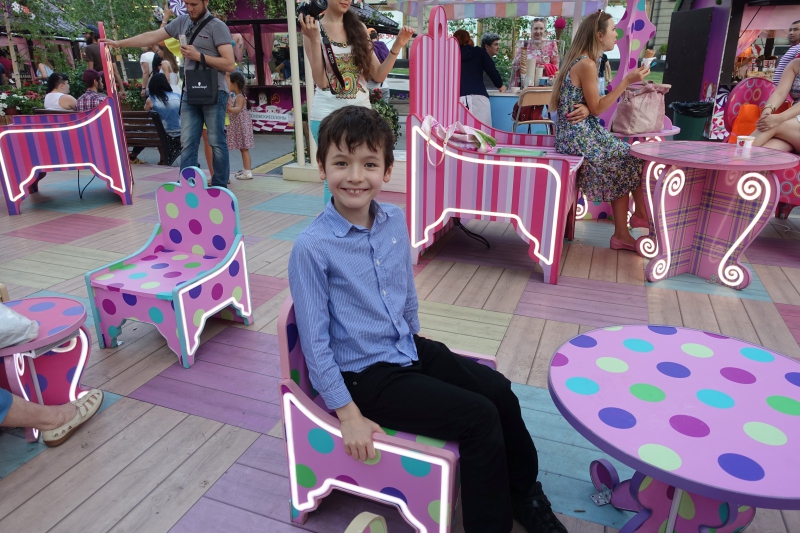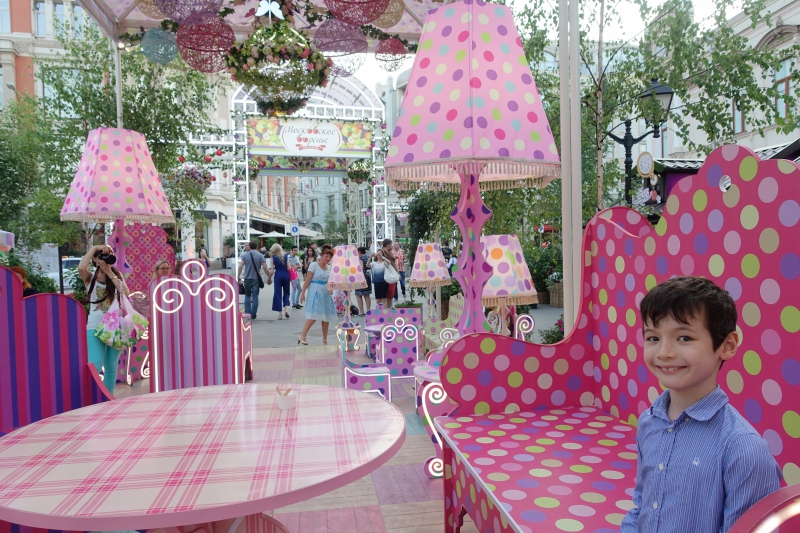 My son couldn't resist trying out one of the several wooden rocking horses dotted about–fortunately they were even sturdy enough for the occasional adult turned kid again.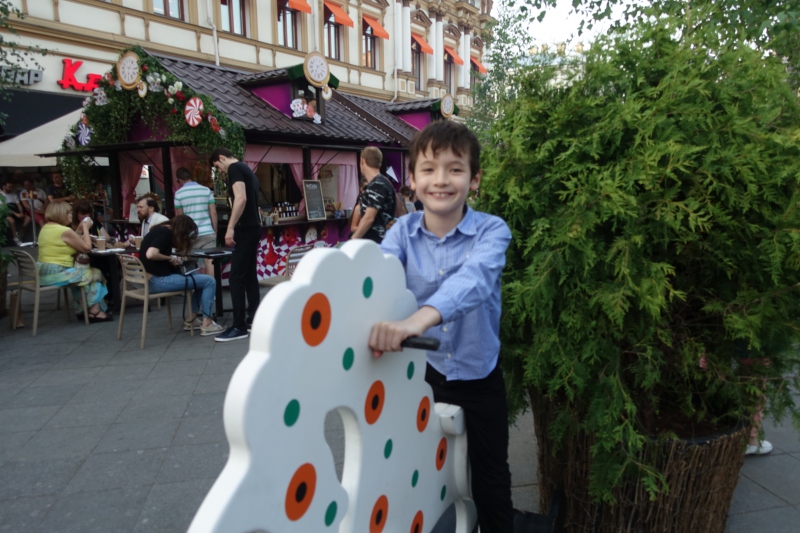 Walking a bit further, a street artist was encouraging kids to make giant bubbles, so you can bet that was a hit with families: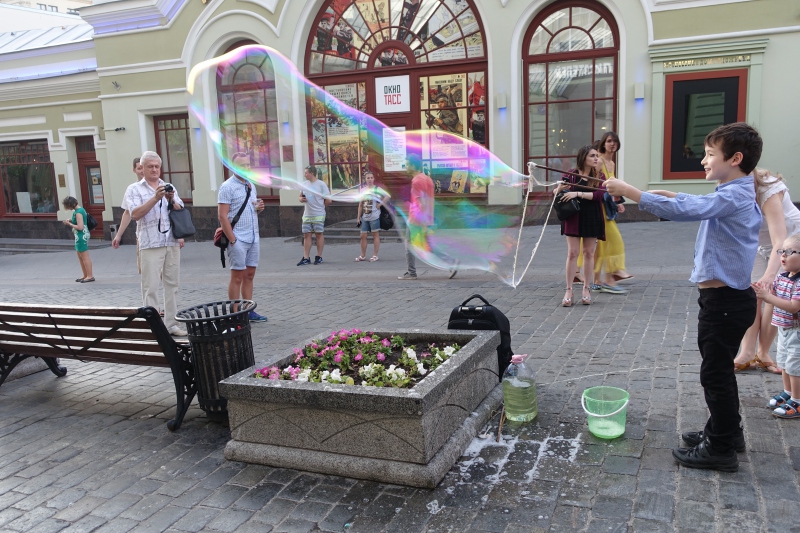 All the flowers were part of a "Jam Festival," so many of the kiosks were selling a variety of jams, and giant jam jars provided color and photo opportunities.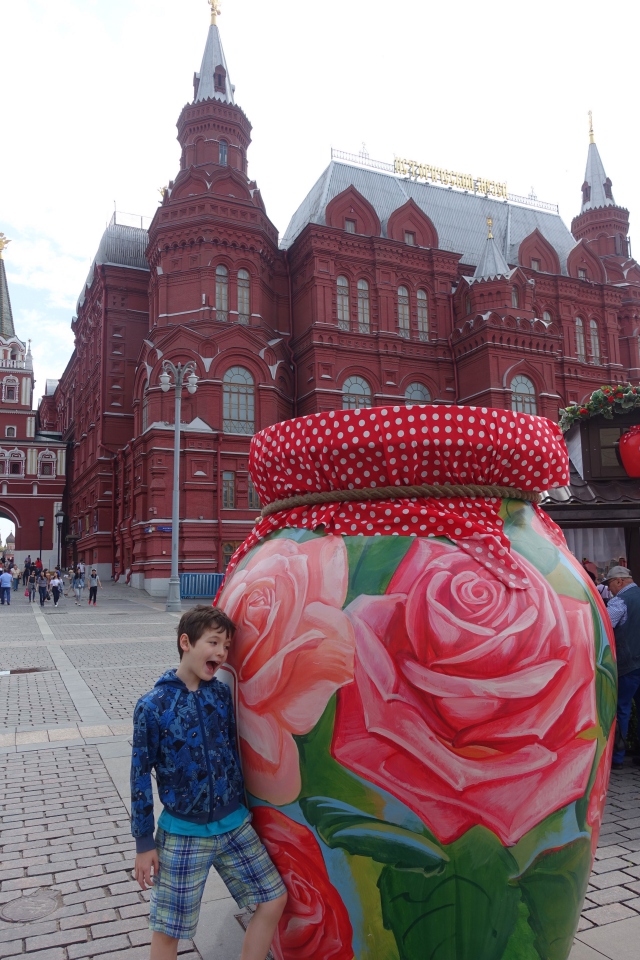 If you were in Moscow, Russia this summer, did you see the jam festival and its flowers?
Related Posts
Moscow Metro Tour with Happy Moscow Tours
Getting Around Moscow by Metro: Top 10 Tips
Need Award Booking Help? Our fee is as low as $75 per ticket if you book your hotel or cruise with us.
If you enjoyed this, join 200,000+ readers: please follow TravelSort on Twitter or like us on Facebook to be alerted to new posts.
Become a TravelSort Client and Book 5-star hotels with Virtuoso Perks and Four Seasons Preferred Partner Benefits