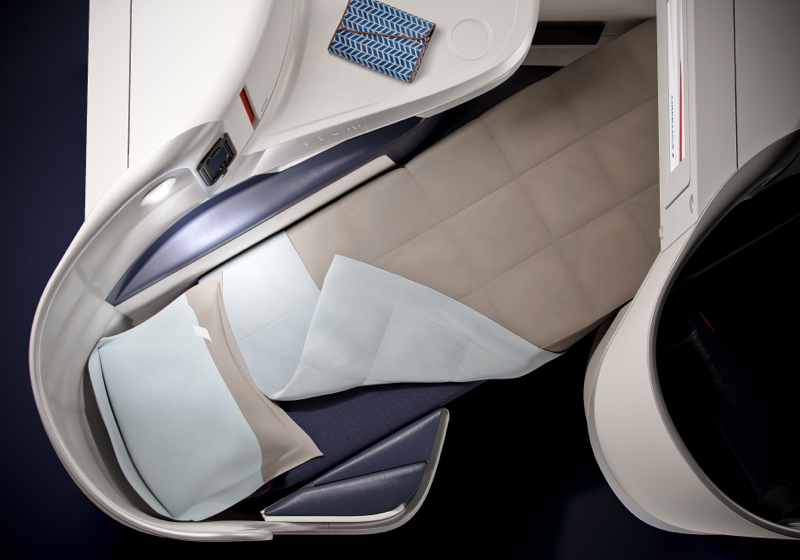 Getting EC 261/2004 compensation is a hassle, even from EU airlines such as Air France, let alone U.S. airlines on flights departing the EU (see Getting American Airlines to Pay EU Compensation for a Flight Delay and Is EU Compensation Owed When a Connecting Flight is Delayed?)
It's not uncommon to airlines' first response, even for valid EC 261/2004 claims, to be a denial…and sometimes the second response as well. Not surprising when you do the math, as the airlines count on few passengers even claiming compensation, and if they deny claims, a good portion of passengers give up, reducing what the airline has to pay.
Fortunately for my clients, who are on a special 5 week trip in France, Air France not only responded relatively promptly (I count under 1 month as prompt in cases involving EU compensation) and also agreed to pay the 600 EUR per ticket in EC 261/2004 compensation.
Here are excerpts of the email I received on behalf of my clients, for whom I'd applied for EC 261/2004 compensation:
"Thanks so much for your email about the flight cancellation on Air France from San Francisco…Your travel falls under the guidelines of European Union Regulation (EC) 261/2004 defining an airline's requirements when flight changes occur. AF Flight XX on April XX from San Francisco to Paris was cancelled due to technical reasons. After reviewing this claim, compensation is due in accordance with the EU recommendations. I'll request a check in each of your names the amount of $679.69, equivalent to EUR600 per person. Please allow enough time for processing and postal delivery."
In case you're also seeking EC 261/2004 compensation from Air France, here's a quick FAQ to help with your claim:
FAQ
Does EU Compensation Apply on All Air France Flights?
It does not apply on Air France flights that are fifth freedom routes such as Los Angeles to Papeete or Jakarta to Singapore, but it applies to all flights that are to or from the EU, which comprise most Air France flights.
What Kind of Delays Are Eligible for EU Compensation?
If your flight is cancelled or delayed and arrives more than 3 hours after the scheduled arrival time, you are due compensation unless the reason for the delay is not within the airline's control, for example the weather, a natural disaster such as a volcanic eruption or earthquake, a terrorist incident–you get the idea.
Also note that in order to qualify for compensation, you must hold a confirmed reservation and be fully checked in by the check-in deadline for the flight. You also must be traveling on a public fare, or on a frequent flyer award ticket.
What About Mechanical Problems?
Airlines used to constantly get out of paying EU compensation by claiming that mechanical problems were not foreseeable, citing EC 261/2004 Article 5, Paragraph 3 "The Airline is not obliged to provide cash compensation in the case of extraordinary circumstances which could not have been foreseen even if the airline took all reasonable precautions."
But European Court of Justice cases in the past few years have clearly stated that mechanical issues are NOT an extraordinary circumstance:
"Article 5(3) of Regulation No 261/2004 must be interpreted as meaning that a technical problem in an aircraft which leads to the cancellation or delay of a flight is not covered by the concept of 'extraordinary circumstances' within the meaning of that provision, unless that problem stems from events which, by their nature or origin, are not inherent in the normal exercise of the activity of the air carrier concerned and are beyond its actual control." (Paragraph 34, Friederike Wallentin-Hermann v. Alitalia, also cited by Sturgeon v. Condor and Bock v. Air France
How Much EU Compensation Am I Due?
EU compensation depends on the length of the flight, as follows:
Flight of <1500 km: 250 EUR
Flight within the EU >1500 km; OR any flight >1500 km but <3500 km: 400 EUR
Flight not within the EU >3500 km: 600 EUR
Will Air France or Other Airlines Send Me Compensation Or Do I Have to Apply?
You have to apply for EU compensation. Most airlines won't even tell you you're eligible for EC 261/2004 compensation, so you have to know your rights.
Air France Online Claim Form
Flight number
Departure date
Departure and arrival cities
Ticket number
Travel class
Your personal data. Make sure you enter your mailing address correctly, as this is where the compensation check will be mailed.
Have you successfully gotten Air France or other airline to pay EU compensation for a delayed or cancelled flight?
Related Posts
Getting American Airlines to Pay EU Compensation for a Flight Delay
Getting United to Pay EU Compensation for a Flight Delay
Is EU Compensation Owed When a Connecting Flight is Delayed?
Airline Passenger Bill of Rights – What Are Flyers' Rights for Delays, Cancellations and Reroutings?
Need Award Booking Help? Our fee is as low as $75 per ticket if you book your hotel through us.
If you enjoyed this, join 200,000+ readers: please follow TravelSort on Twitter or  like us on Facebook to be alerted to new posts. 
Become a TravelSort Client and Book 5-Star Hotels with Virtuoso or Four Seasons Preferred Partner Amenities!