TravelSort reader David asks: I have the SPG AMEX card and I know everyone makes much of the many airline transfer partners–but which ones offer the best deals for transferring SPG points to airline frequent flyer miles?
Great question David–we've touched on it in Best Ways to Use Starwood Preferred Guest Points but haven't focused exclusively on the airline transfer partners. Most folks tend to make much of the fact that Starwood Points offer tons of flexibility, due to the sheer number of transfer partners, but I personally find much of that "choice" to be rather meaningless, mainly because for most Star Alliance and oneworld partners, their award charts aren't as lucrative as United MileagePlus and American AAdvantage, respectively, and/or they impose significant fuel surcharges.
Before we rank them, a few pointers:
Always aim to transfer Starwood points in increments of 20,000, because you'll get 5000 bonus miles: 20,000 Starwood points = 25,000 frequent flyer miles for virtually all programs, since points usually transfer 1:1
Transfer a maximum of 60,000 Starwood points in a 24 hour period–that's 75,000 miles for most programs. Even though you can transfer up to 79,999 Starwood points, you wouldn't want to miss out on the 5000 mile bonus by transferring in increments of 20,000.
Minimum Point Transfers: SPG Platinum Members can transfer any number of points, with no minimum; SPG Gold Members must transfer a minimum of 1500 Starwood points; non-elites must transfer a minimum of 2500 Starwood points
Points do NOT transfer instantly: unlike Ultimate Rewards points, which transfer pretty much instantly to United, Hyatt and British Airways, or even AMEX Membership Rewards points, which transfer almost instantly to Aeroplan, British Airways and Delta, Starwood points usually take a few days. This means that you're usually not able to hold an award long enough for Starwood points to appear in your account; you instead have to transfer Starwood points with the goal of booking in the program once you see your desired availability.
Ok, now on to what I view as the best airline miles transfer partners:
1. Singapore Airlines KrisFlyer (1:1) 20,000 Starwood points = 25,000 KrisFlyer miles
I'd be the first to agree that if you have a ton of AMEX Membership Rewards points, it's better to transfer those to Singapore's KrisFlyer program instead of Starwood points, which are worth more than Membership Rewards points and harder to earn a lot of. That said, I still view a transfer to KrisFlyer as one of the best airline redemption options for Starwood points, because it 1) Gives you that built in 25% bonus; 2) You get access to Singapore Suites on the A380 and Singapore First Class award inventory, which you don't normally get using United or other Star Alliance partners; and 3) Singapore KrisFlyer's Saver Awards, coupled with the 15% discount for booking online, make it a no-brainer to use KrisFlyer miles when redeeming for premium class awards.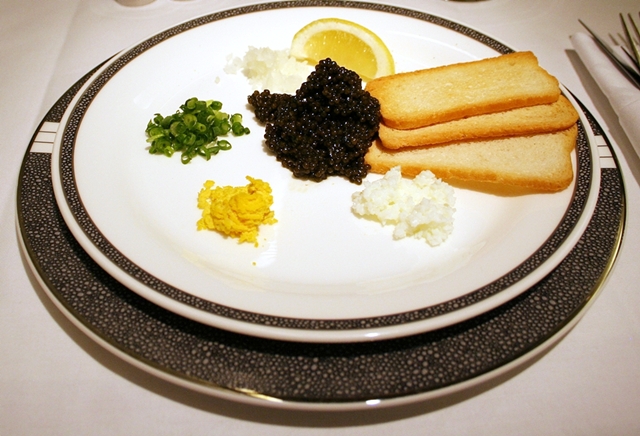 2. Japan Airlines Mileage Bank (1:1) 20,000 Starwood points = 25,000 Mileage Bank miles
JAL has been ignored by most folks as an SPG transfer partner, but with its new distance based award chart that goes into effect 10/1/12, Emirates will be included (previously it had a separate award chart). That means that roundtrip in Emirates First Class NYC – Dubai will be 135,000 Mileage Bank miles = 110,000 Starwood points. It will be interesting to see what Alaska Airlines will release later this year as its award redemption chart for Emirates, since Emirates is also a new partner of Alaska. Wouldn't it be nice to have a refreshing shower on a long flight? In Emirates First Class you can:
3. Alaska Airlines Mileage Plan (1:1) 20,000 Starwood points = 25,000 Mileage Plan miles
As we covered in Maximizing Alaska Airlines Mileage Plan Awards, there are some great deals to be had by using Alaska Mileage Plan miles to fly Cathay Pacific to South Africa, India or the Middle East via Hong Kong (First Class roundtrip is 140,000 miles, or 115,000 Starwood points) or Qantas business class to Australia for 110,000 miles (90,000 Starwood points). You can of course credit American and Delta miles to Alaska Mileage Plan, but Starwood points offer a great way to top up your account for an award, especially as the Alaska Airlines Visa isn't so generous in terms of its signup bonus–currently just 25,000 bonus miles.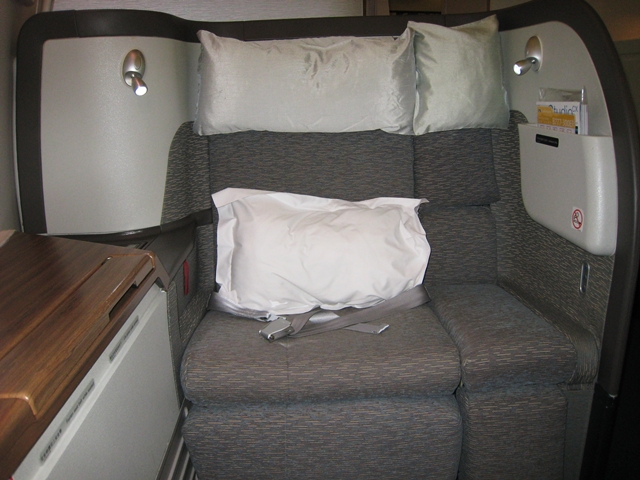 4. American Airlines AAdvantage (1:1) 20,000 Starwood points = 25,000 AAdvantage miles
Now, if you're only planning to redeem for U.S. domestic flights, you'd probably put American Airlines at the top. I haven't seen any recent Starwood transfer bonuses to American AAdvantage, but if they occur again, you'd definitely want to take advantage of it, especially if you want to use AAdvantage miles for first or business class on Cathay Pacific, Etihad, etc.
You definitely don't want to transfer to United, since it takes 2 Starwood points to obtain 1 United mile (understandably, United's alliance with Chase meant that it didn't want AMEX somehow being able to earn United miles at a better rate than United's own co-branded cards. Although ironically, Chase's own cards–the Ink Plus Business Credit Card, Sapphire Preferred and even the Chase Freedom are all better ways to earn United miles than the United MileagePlus Explorer or United Club Card).
Anyway, back to American–personally, I still see the Citi AAdvantage card signup bonuses (see Best Travel Credit Cards) and BankDirect as a much easier ways to earn lots of AAdvantage miles, but it can certainly be handy if you need just 25,000 more AAdvantage miles for an award to transfer over 20,000 Starwood points.
5. LAN LANPASS (1:2) 20,000 Starwood points = 50,000 LANPASS miles
LAN is the only current airline partner where each Starwood point transfers into 2 frequent flyer miles. That means that with the 25% bonus, 20,000 Starwood points become 50,000 LANPASS miles. The best deals, similar to British Airways Avios, tend to be direct short haul flights since LAN's oneworld award chart is distance-based. Business Class is 2X Coach, and First Class is 2.5X Coach. That said, LAN oneworld awards tend to cost almost the same number of Starwood points with the Starwood 25% transfer bonus as they cost using Membership Rewards points if you take advantage of the current Membership Rewards 40% transfer bonus to British Airways Avios, and you can redeem most oneworld awards online at the British Airways site which is a lot easier than calling LAN. For example, NYC-Montreal roundtrip in Coach is 16,000 LANPASS kms = 6400 Starwood Points (keep in mind you need to transfer 20,000 Starwood points to get the 25% bonus). Using British Airways, you'd pay 9000 Avios roundtrip = 6429 AMEX Membership Rewards points with the current 40% bonus (keep in mind you need to transfer in increments of 1000). So almost the same point amounts, but most would agree that Starwood points are worth more than AMEX Membership Rewards points. That's why this is last on my list of good transfer partner deals.
Now, a few words of warning: 1) You can't book one-way, one segment trips using LAN (although you can try booking a two segment trip with one long and one short segment); 2) LAN kilometers expire at the end of the 3rd calendar year from when they're earned; 3) Calling LAN can be a real pain, and sometimes agents don't see the availability you see (though LAN has access to the same oneworld award availability that AA, BA etc. do) or calculate taxes higher than they should be.
The above would be my top choices for transfer partners, but as always it depends on your individual situation. For example, if you already have a good number of Lufthansa Miles & More miles and just need a few more for a business class or first class award, I can understand transferring to that program, especially as it offers the ability to book Lufthansa First Class in advance. That said, the mileage amounts are very high compared to United and there are also significant surcharges, so I wouldn't suggest blowing all your Starwood points on a Miles & More transfer if you're starting from scratch. Want help with transferring points and booking your award? We offer an Award Booking service for all TravelSort Clients who book luxury hotel stays of at least $3500 or more with us.
For reference, here are the Starwood Preferred Guest airline partners–31 of them offer a transfer option, although for all practical purposes, it's 28, since you're most likely not going to want to transfer Starwood points at a 65:1 ratio to Air New Zealand, or 2:1 ratio to United or Varig.
| | | |
| --- | --- | --- |
| | Frequent Flyer Program | Exchange Ratio (Starpoints : Miles) |
| 1 | Aeroplan/Air Canada | 1:1 |
| 2 | Air Berlin | 1:1 |
| 3 | Air China Companion | 1:1 |
| 4 | Air New Zealand & Air Points | 65:1 |
| 5 | Alaska Airlines Mileage Plan | 1:1 |
| 6 | Alitalia Millemiglia | 1:1 |
| 7 | All Nippon Airways (ANA) Mileage Club | 1:1 |
| 8 | American Airlines AAdvantage | 1:1 |
| 9 | Asia Miles (Cathay Pacific /Dragonair) | 1:1 |
| 10 | Asiana Airlines | 1:1 |
| 11 | British Airways Executive Club | 1:1 |
| 12 | China Eastern Airlines | 1:1 |
| 13 | China Southern Airlines' Sky Pearl Club | 1:1 |
| 14 | Delta Air Lines SkyMiles | 1:1 |
| 15 | El Al Israel Airlines | No transfer option |
| 16 | Emirates Skywards | 1:1 |
| 17 | Etihad Airways | 1:1 |
| 18 | Flying Blue | 1:1 |
| 19 | Hawaiian Airlines | 1:1 |
| 20 | Iberia Plus | No transfer option |
| 21 | Japan Airlines (JAL) Mileage Bank | 1:1 |
| 22 | Korean Air SKYPASS | 1:1 |
| 23 | LAN LANPASS | 1:2 |
| 24 | Mexicana Frecuenta | 1:1 |
| 25 | Miles and More | 1:1 |
| 26 | Qatar Airways | 1:1 |
| 27 | Saudi Arabian Airlines Alfursan | 1:1 |
| 28 | Singapore Airlines KrisFlyer | 1:1 |
| 29 | Thai Airways International Royal Orchid Plus | 1:1 |
| 30 | US Airways Dividend Miles | 1:1 |
| 31 | United MileagePlus | 2:1 |
| 32 | VARIG Smiles | 2:1 |
| 33 | Virgin Atlantic Flying Club | 1:1 |
Related Posts
SPG Points Transfer Times to Airlines
Best Ways to Use Starwood Preferred Guest Points
When Is It Worth It To Buy Starpoints?
Do SPG Cash & Points Awards Earn Elite Status?
Need Award Booking Help? Our fee is as low as $75 per ticket if you book your hotel through us.
If you enjoyed this, join 150,000+ readers: please follow TravelSort on Twitter or like us on Facebook to be alerted to new posts.
Become a TravelSort Client and Book 5-Star Hotels with Virtuoso or Four Seasons Preferred Partner Amenities!