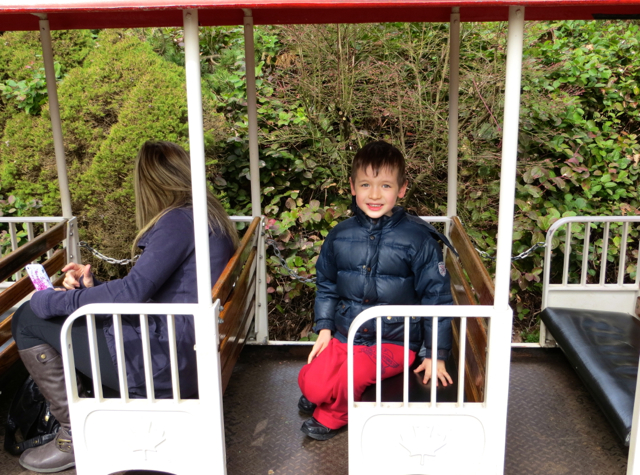 This Stanley Park Miniature Train Vancouver Review is part of a trip report including Cathay Pacific First Class to Vancouver, plus reviews of luxury hotels, food, and family friendly things to do in Vancouver and Seattle. Prior posts include:
Cathay Pacific First Class NYC to Vancouver
Four Seasons Vancouver Hotel Review
Bishop's Vancouver Restaurant Review
Four Seasons Seattle Hotel Review
Chihuly Garden and Glass: Must-See in Seattle
Toulouse Petit Seattle Restaurant Review
Theo Chocolate Factory Tour in Seattle, Washington
Stanley Park is to Vancouver what Central Park is to New York: the lungs of the city and a wonderful green space for kids and adults alike. There was no question we'd be visiting during our one full day in Vancouver, and the Stanley Park Miniature Train was our first stop.
Anyone who has a little boy is probably all too familiar with Thomas the Train and a general obsession with trains. Fortunately, the Stanley Park Miniature Train is also enjoyable for adults. The Miniature Train, which is a replica of Canadian Pacific Railway #374, the first transcontinental passenger train into Vancouver in the late 1880s, meanders through a lovely little forest with delightful decorations that change seasonally.
The train ride takes about 10-15 minutes, so there is a bit of waiting in line. Don't forget to pack some healthy snacks and water, since waiting around time, at least for us, usually results in a "I'm hungry" or "I'm thirsty" (or both). Once on the train, however, it was all smiles and anticipation:
Since we were there during Spring Break, we got to ride the Easter Train, and the decorations included Easter bunnies, Easter eggs, and colorful flowers: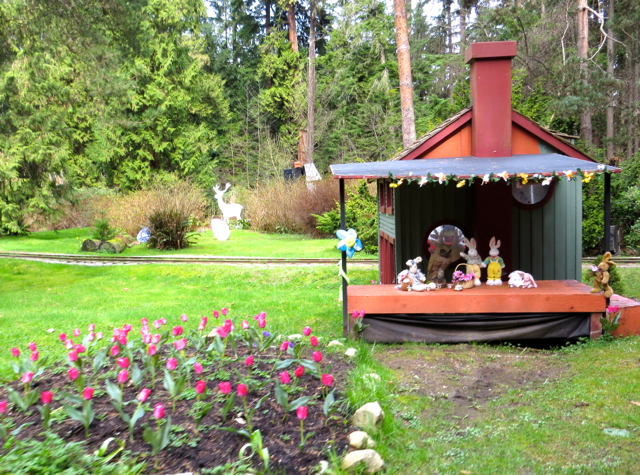 There was a lake with a moose in it in one section:
And also a water wheel: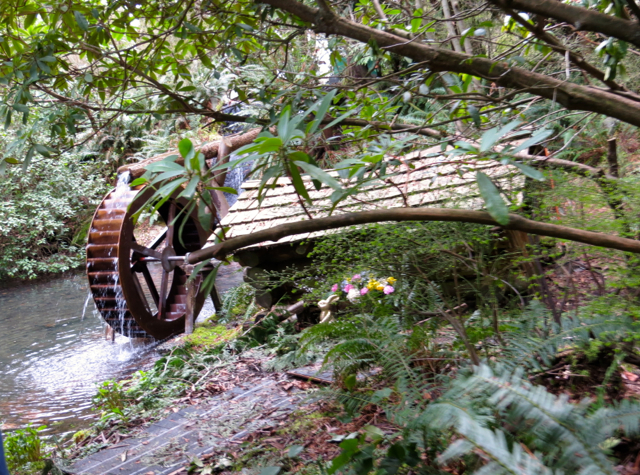 Kermit the frog made an appearance, strumming a banjo: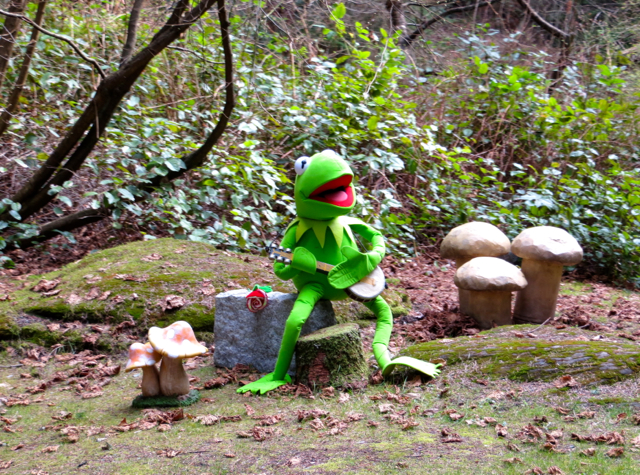 There was even a tunnel, which was a huge hit. Here we are entering it: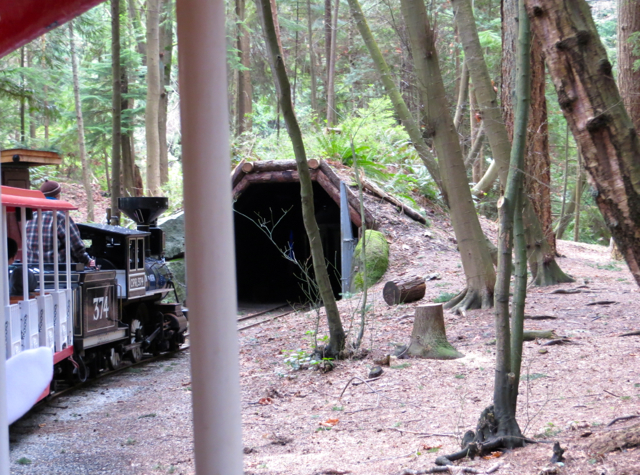 And here's one of the glow in the dark Easter eggs that we saw in the dark tunnel: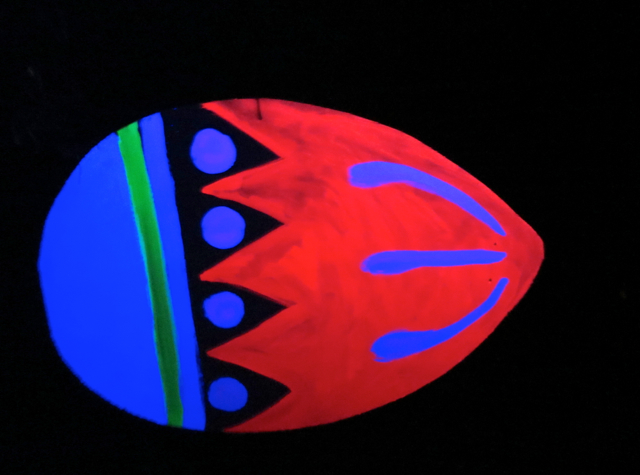 Afterwards, the munchkin enjoyed an Easter Egg Hunt nearby, where a number of colorful plastic Easter eggs were hidden. After finding at least 5 eggs, each child returned his or her basket for a chocolate Easter candy. The highlight, however, was having a photo op with the Easter Bunny!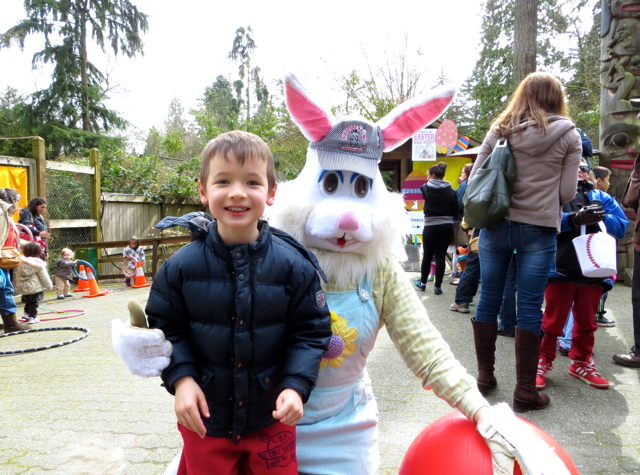 Dates and Opening Hours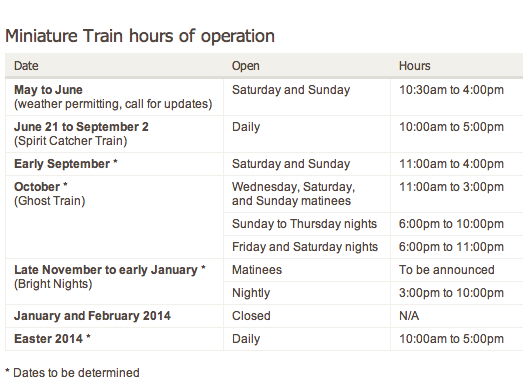 Tickets
Ticket prices vary by the time of year. For our Easter train ride, including Easter Egg Hung afterwards, the price was $8.75 per child and $3.50 per adult riding the train. The helpful Concierge at the Four Seasons Vancouver called and reserved our ticket, with the credit card I provided (Visa, MasterCard and AMEX accepted; be sure to use a no foreign transaction fee credit card). See the Web site for more details on ticket prices for other times of the year.
Have you and your family enjoyed a ride on the Stanley Park Miniature Train in Vancouver?
Related Posts