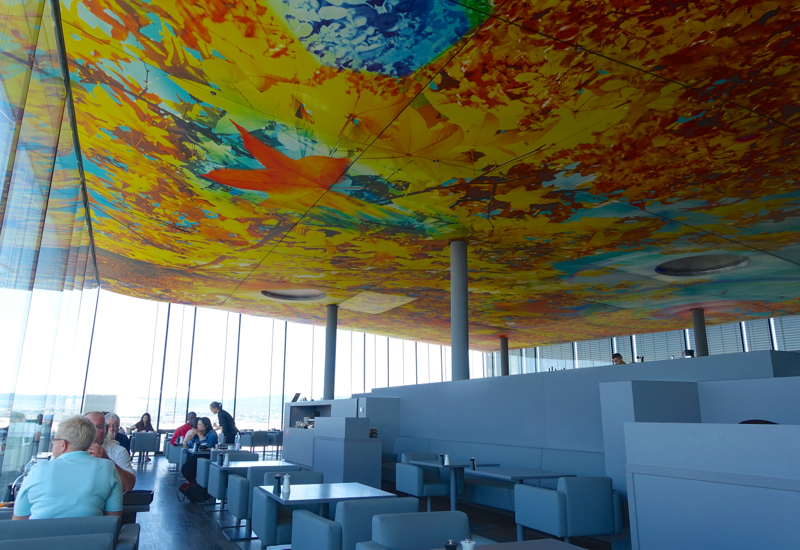 Note: Sofitel STEP Program benefits updated for 2017
The Sofitel STEP Program (Sofitel's preferred partner program) and Virtuoso are great ways to be upgraded when staying at any Sofitel, in the case of Sofitel STEP, or at one of the 10 Sofitels that are Virtuoso members. TravelSort Clients can book with either Sofitel STEP benefits or Virtuoso benefits, and both programs can also be combined with Accor's loyalty program so that you can earn elite credit from your stays.
Here are the details of each of the programs:
2017 Sofitel STEP Program (Sofitel Preferred Partner Program) Benefits
Daily breakfast for two (continental or buffet)
Upgrade based on availability on arrival
Complimentary High Speed Internet for all rates and room types
Personal greeting by management upon arrival
Personalized welcome amenity and note
Automatic placement at the top of waitlists
No walk policy for guaranteed bookings
Sofitel Virtuoso Benefits
Upgrade at check-in if available (some properties, such as Sofitel Chicago Water Tower, offer an upgrade at time of booking)
Daily full breakfast for two (including buffets, where offered)
Property-specific amenity, typically $100 in value, once per stay
Early check-in and late check-out if available
FAQ
Which Sofitel Hotels are Virtuoso Members?
Sofitel Brussels Le Louise (Brussels, Belgium)
Sofitel Casablanca Tour Blanche (Casablanca, Morocco)
Sofitel Chicago Magnificent Mile (Chicago, U.S.)
Sofitel Legend Cartagena Santa Clara (Cartagena, Colombia)
Sofitel Legend Old Cataract Aswan (Aswan, Egypt)
Sofitel Legend The Grand Amsterdam (Amsterdam, Netherlands)
Sofitel Legend Peoples Grand Hotel Xian (Xian, China)
Sofitel Montevideo Casino Carrasco & Spa (Montevideo, Uruguay)
Sofitel Munich Bayerpost (Munich, Germany)
Which Sofitel Rates are Eligible for Virtuoso Benefits?
Virtuoso rates are virtually always the same as the hotel's best available rate, and the same is true for Sofitel: look for the "Best Flexible Rate" and this is the rate that is eligible for Virtuoso amenities.
Which Sofitel Rates are Eligible for Sofitel STEP Program Benefits?
ALL Sofitel rates are eligible for STEP Program benefits BUT note that certain properties, such as the Sofitel Chicago Water Tower, will make the upgrade based on availability at time of check-in (not guaranteed at time of booking) if you select an advance purchase or a rate lower than the "Best Flexibile Rate," such as the "Smart Rate."
Are All Sofitel Hotels Eligible for Sofitel STEP?
Yes–this is a big advantage of the Sofitel STEP Program, given that only 8% of Sofitels are Virtuoso members. Simply become a TravelSort Client or book with a Sofitel STEP Program travel advisor to receive Sofitel STEP Program benefits.
Can Virtuoso and Sofitel STEP Program Both Be Applied to a Reservation?
Yes, they can.
What's your favorite Sofitel hotel to stay in, using either Sofitel STEP Program or Virtuoso Benefits?
Related Posts