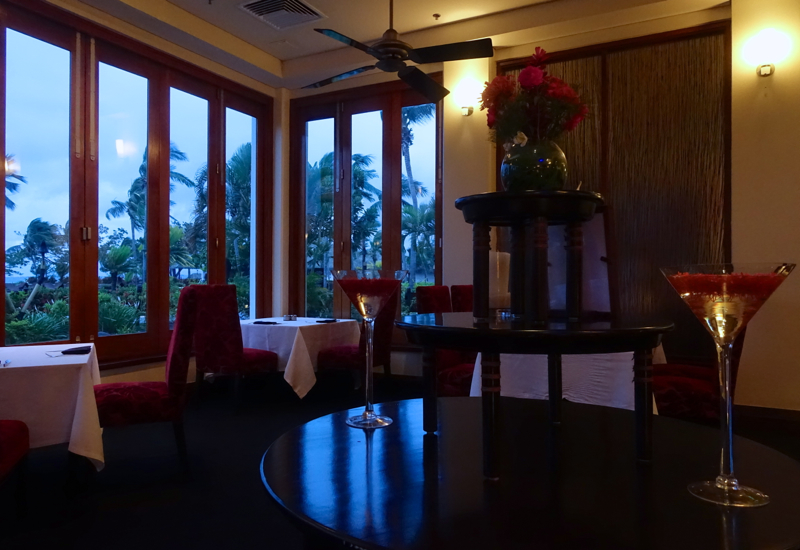 This Sofitel Fiji Restaurants and Menu Review is from our recent stay at the Sofitel Fiji Resort & Spa, for the third part of an anniversary trip that also included the Four Seasons Bora Bora and the Farm at Cape Kidnappers in New Zealand.
We got to Fiji on Air New Zealand–see our Air New Zealand Business Premier Review and Air New Zealand Premium Economy Review.
Sofitel Fiji Restaurants and Bars
Sofitel Fiji has several restaurant and bar options, at least under normal circumstances when the island isn't being battered by multiple tropical depressions, as it was during our visit.
Lagoon Restaurant serves a daily buffet breakfast from 6:30am-10:30am weekdays and until 11am wekends, and also serves dinner nightly 6:30pm-10pm
Salt Restaurant and Bar is open air, located pool-side and beach-side, and serves lunch daily 12noon-6pm and dinner 6pm-10pm
V Restaurant is the resort's fine dining restaurant, open 6pm-10pm. Although the Web site doesn't say so, this restaurant is adults only.
Cafe La Parisienne offers coffee, pastries, smoothies and light lunch and is open daily 6am-7pm.
Breeze Bar is on the main reception level (to the right, after passing reception) overlooking the pool, and ofers happy hour from 5-6pm, and again 9-10pm.
Waitui Veuve Bar is at the Waitui Beach Club, an adults only area that offers sundowners nightly to all adult guests (the Waitui Beach Club is private during the day, for those whose rooms or suites include Waitui Beach Club access)
Latitude 17 is on the ground floor level, just outside V Restaurant, and is open 7am-11pm. During our visit there one evening some staff offered some impromptu live music:
Sofitel Fiji Buffet Breakfast at Lagoon Restaurants
If the Waitui Beach Club had been open we would have had breakfast there, but it wasn't, due to the storm. Instead, the only breakfast option was the Lagoon Restaurant breakfast buffet. The buffet was best on our first morning, when there was a station offering cooked to order omelets: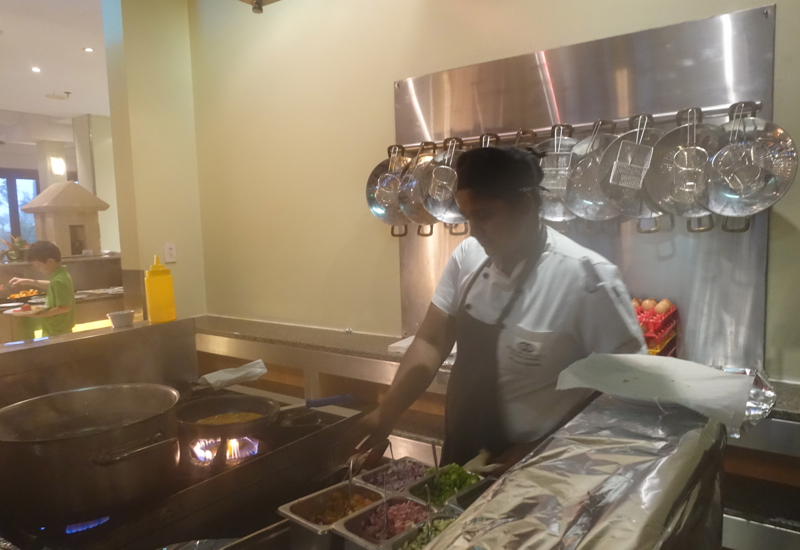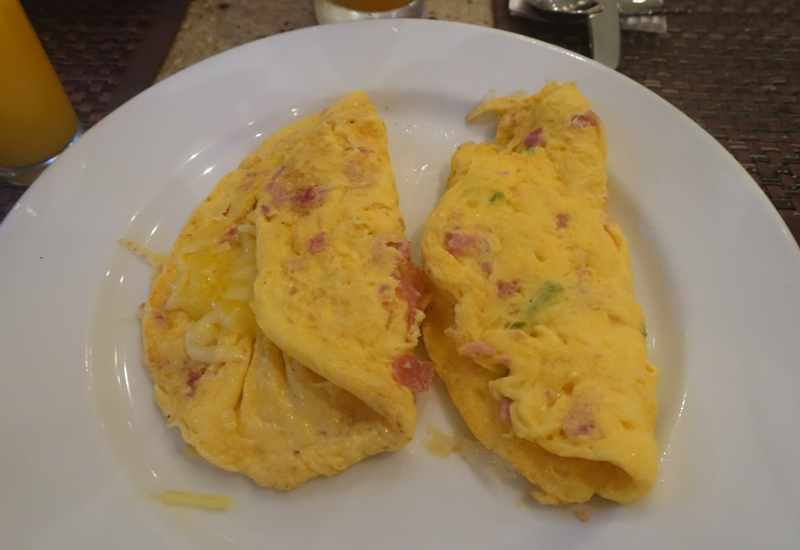 We also enjoyed the mango-orange smoothie shots: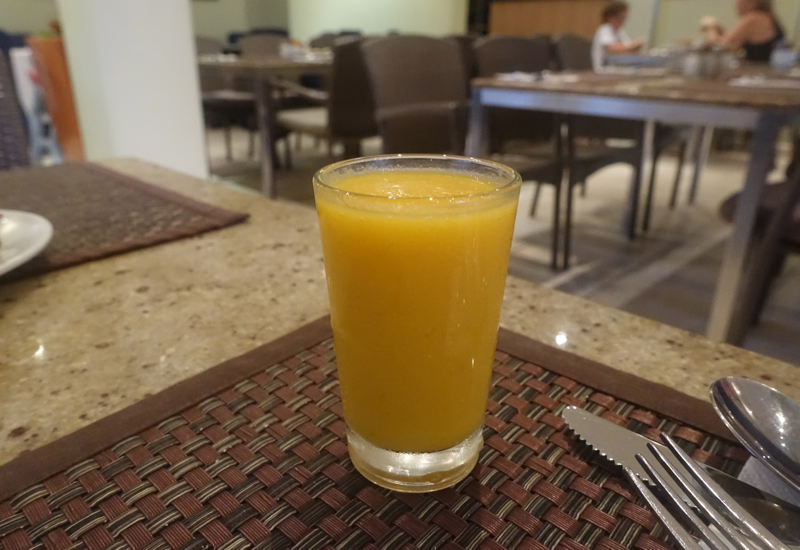 Hot buffet options included scrambled eggs, hash brown triangles, baked beans, pancakes and the like: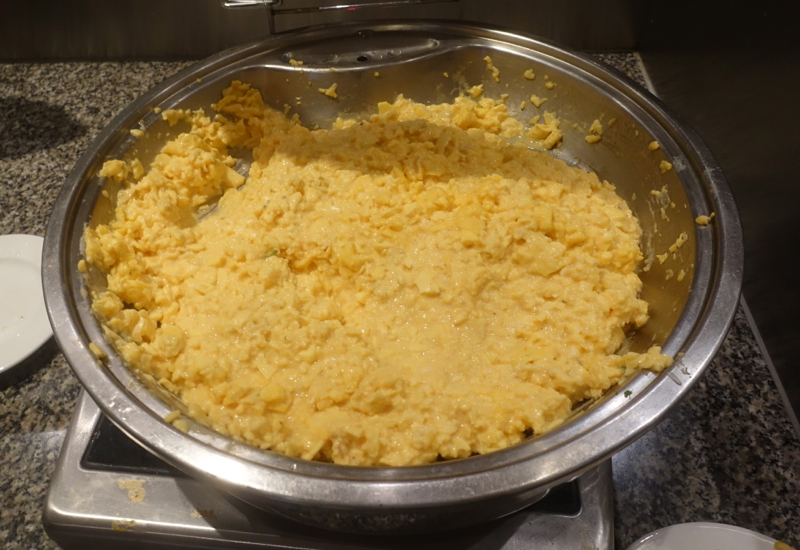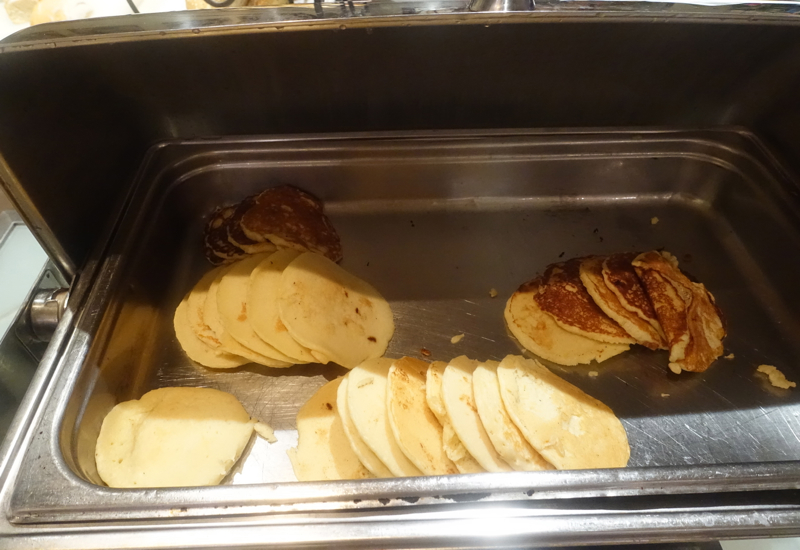 The yogurt station was a bit sloppy looking and I had to ask for plain yogurt, but it was my favorite of the breakfast offerings. I topped it with some berry compote and granola the first day, although the granola had run out by the second day.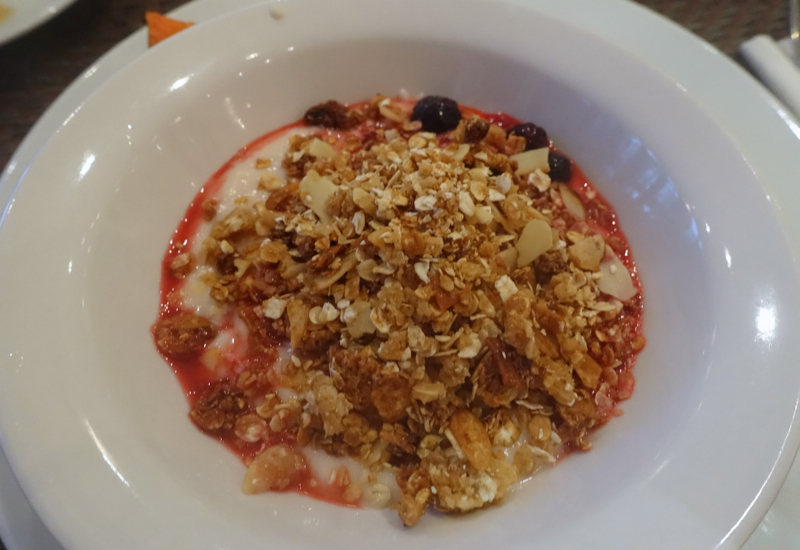 There was also champagne on offer, although we didn't partake.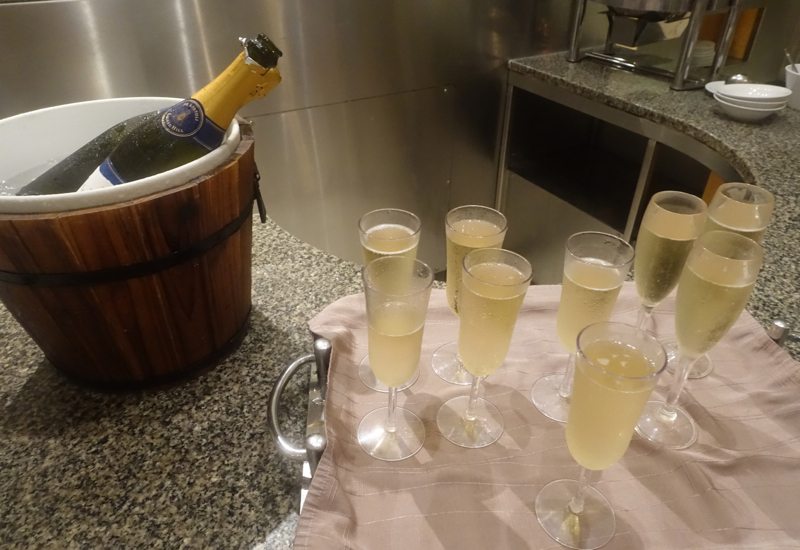 There was an espresso drinks machine that sometimes worked, but fortunately even when it didn't, we were able to ask staff for a cappuccino, and these were decent for a automated machine made cappuccino: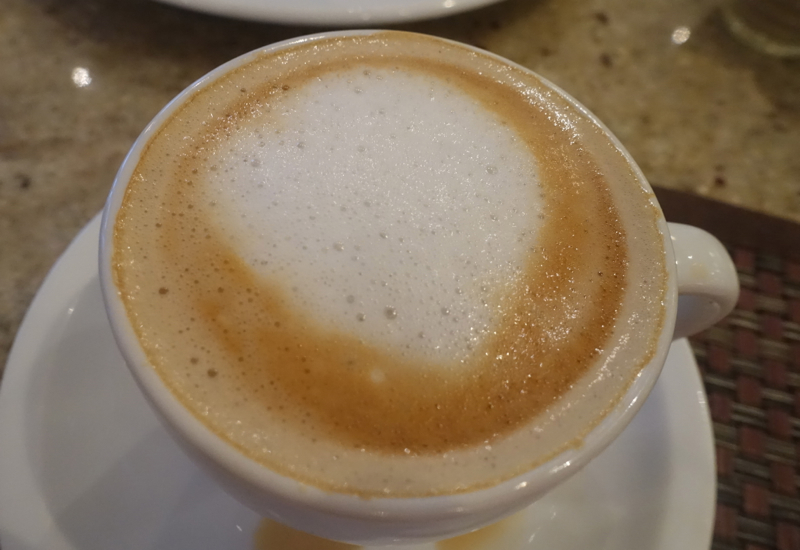 Sofitel Fiji Salt Restaurant Menu and Food
Salt Restaurant offers crowd pleasing items such as salads, burgers and pizza on its lunch and dinner menus: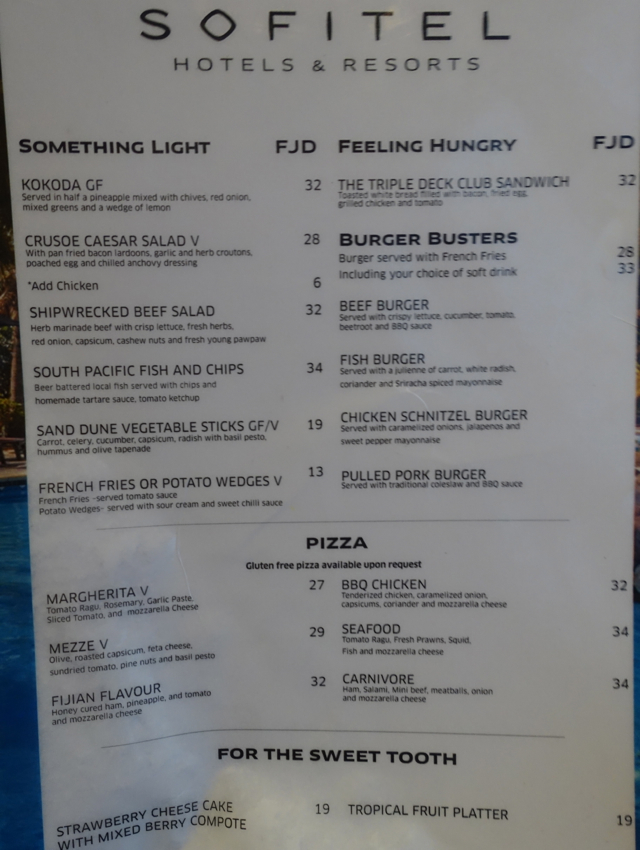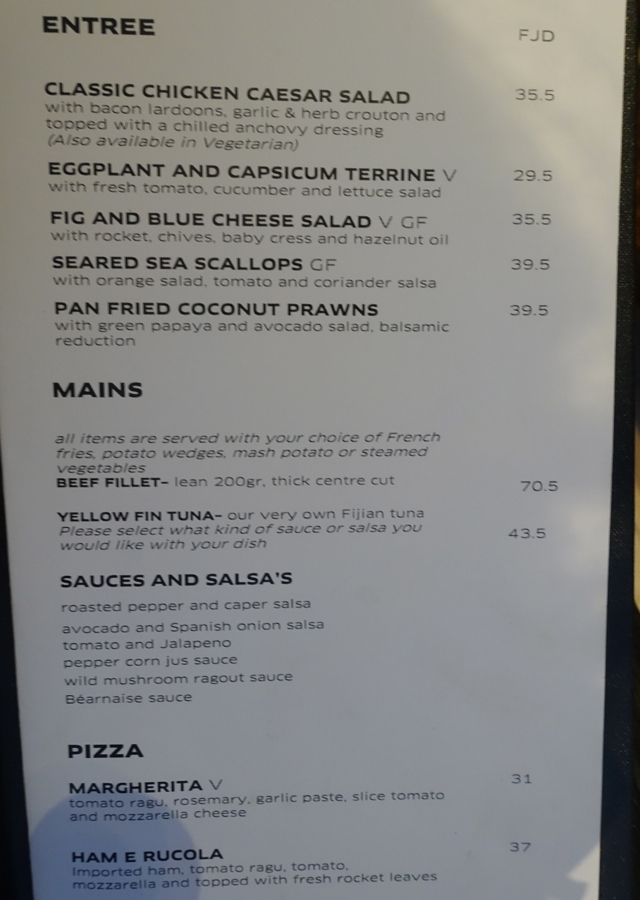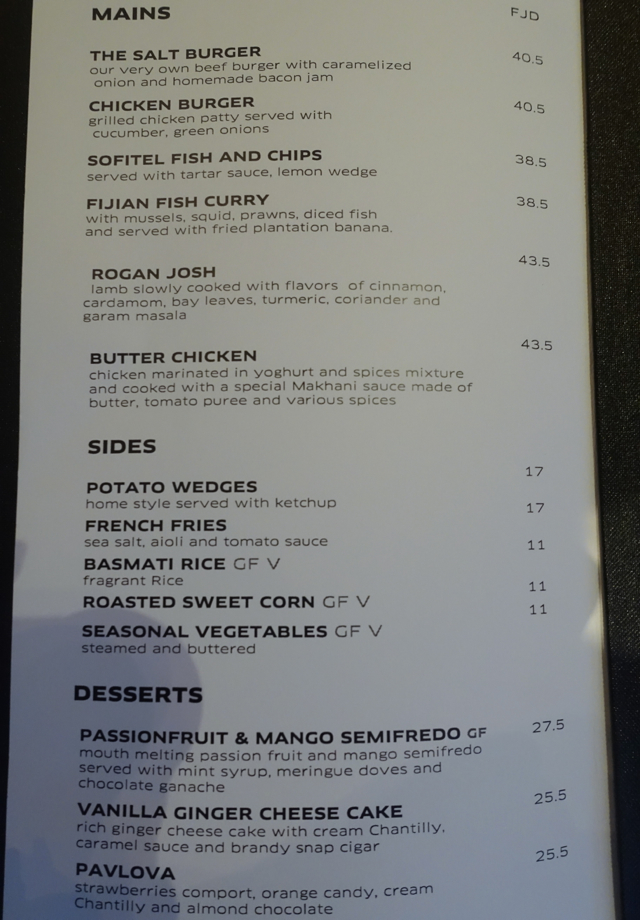 For an early dinner one night we tried the Chicken Schnitzel Burger and the Pulled Pork Burger which were surprisingly good.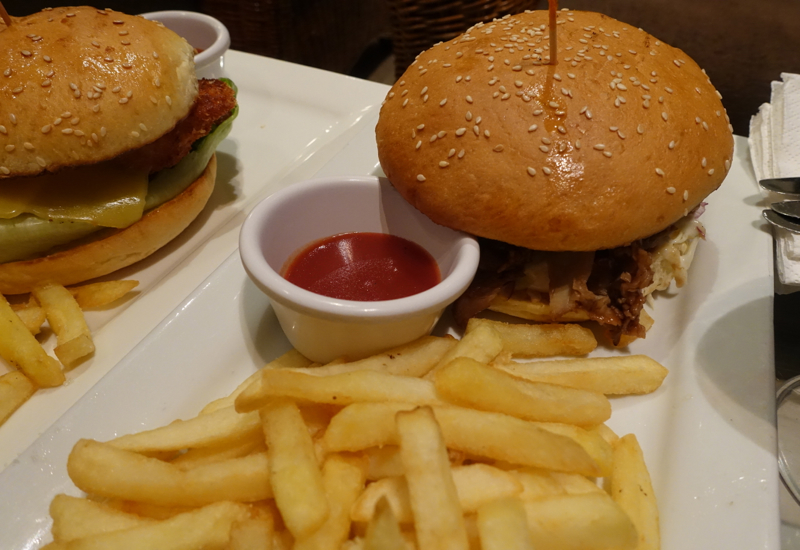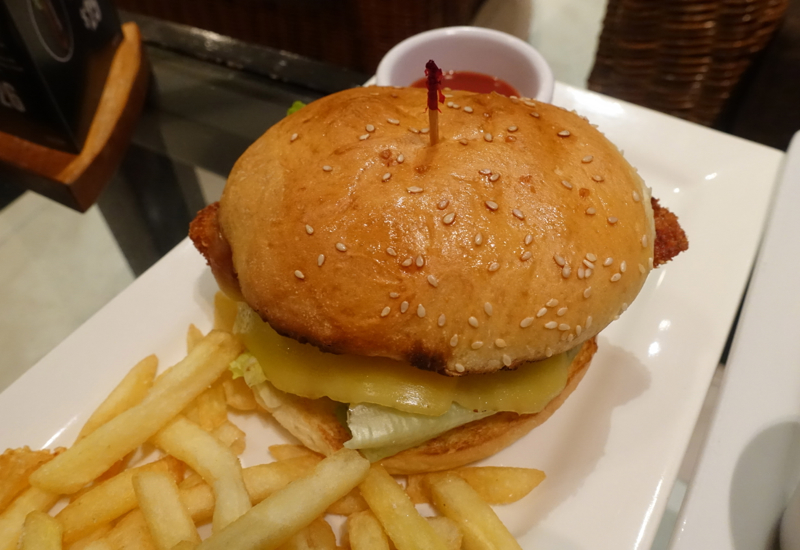 We also tried the BBQ Chicken Pizza, which was ok and a generous portion, although I have to say that the Novotel Auckland Airport's Tandoori Chicken Pizza was actually better tasting.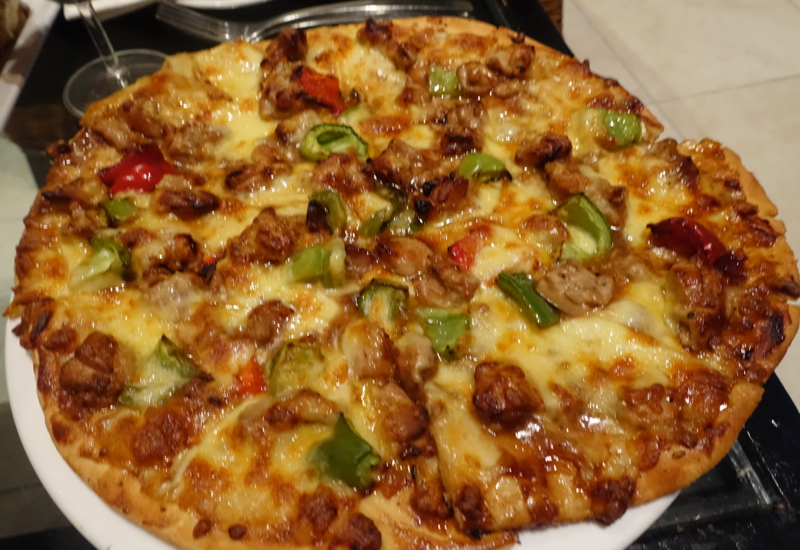 Although we had dinner at V Restaurant one evening, the menu offered was not V Restaurant, but from Salt Restaurant, due to ingredient and staff shortages.
My husband's Fig and Blue Cheese Salad was very poor–no fresh figs (only dried) and very little blue cheese.
Our son's kids' menu steak dinner was a nice sized portion for a kid and cooked well.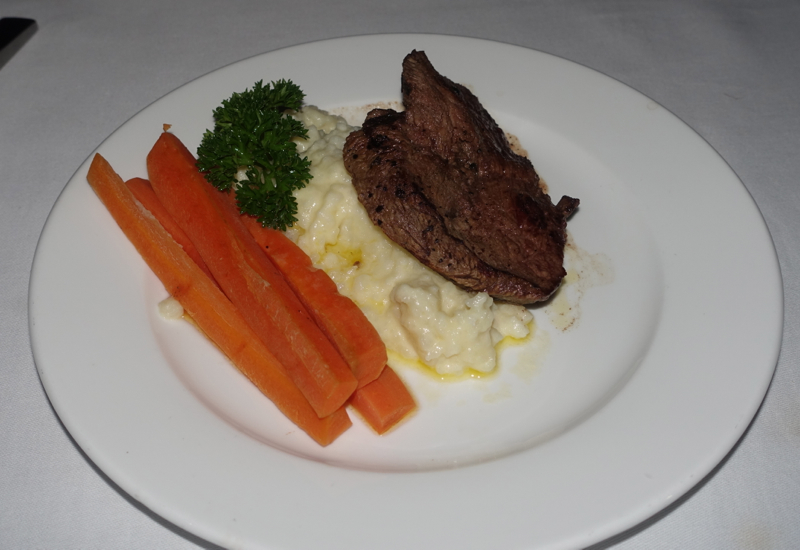 My Yellow Fin Tuna was a good sized portion, fortunately, since I ended up sharing it with my husband, although there wasn't enough guacamole salsa with it to add needed flavor.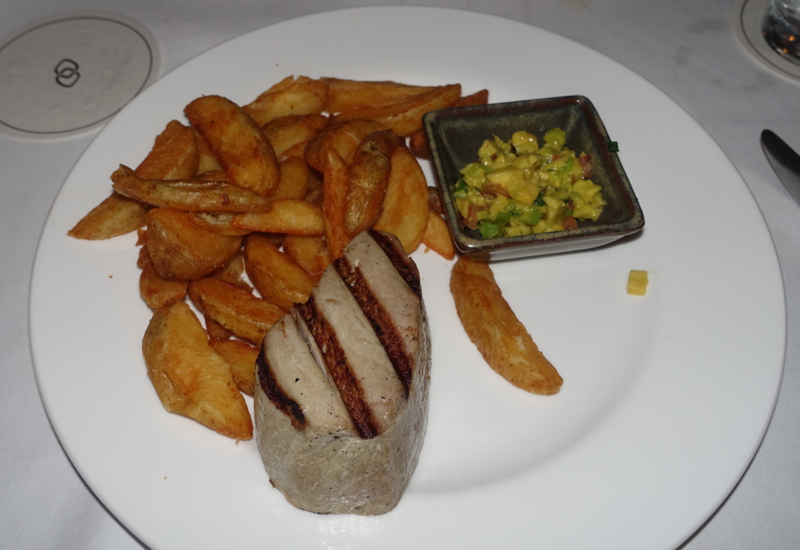 Sofitel Fiji V Restaurant Menu
Since the Sofitel Fiji's V Restaurant didn't serve its menu any night of our stay, due to the storm, we didn't have the opportunity to try it, but here it is. This is the restaurant I'd focus on eating at if you stay at the resort, and I recommend making reservations in advance.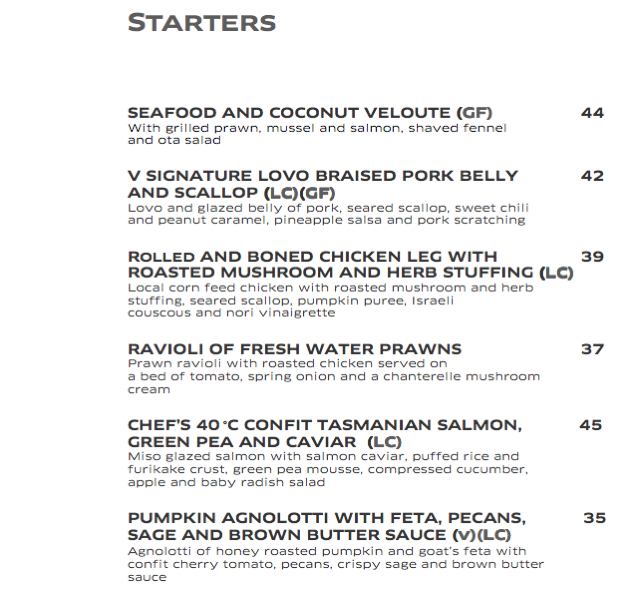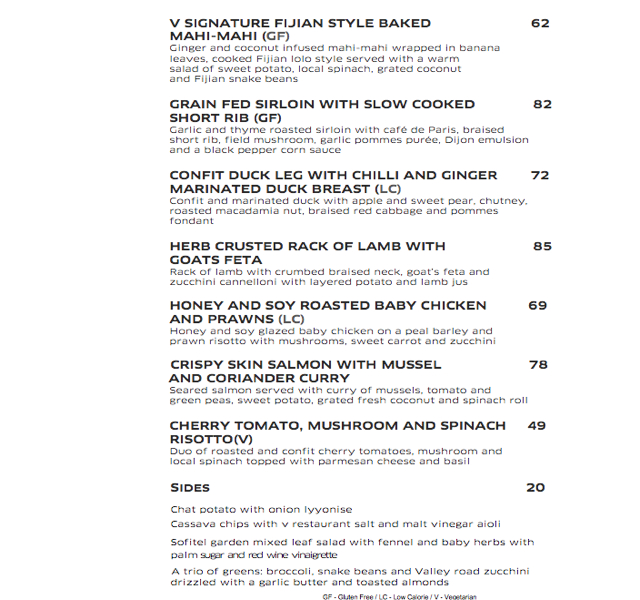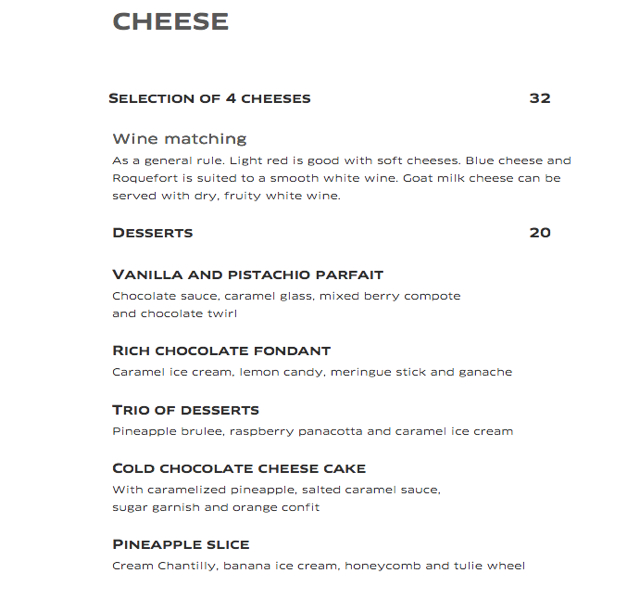 Here's a photo of some of the seating at V Restaurant: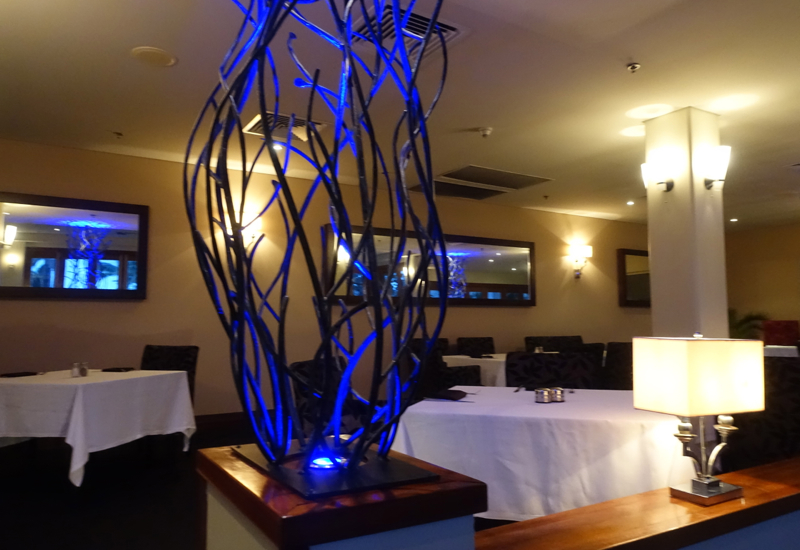 Sofitel Fiji Room Service
For one of our lunches, we ordered room service. My son ordered fish with vegetables from the kid's menu, and the portion was generous. The fish was slightly overcooked, which is common for room service, but still quite tasty and healthy.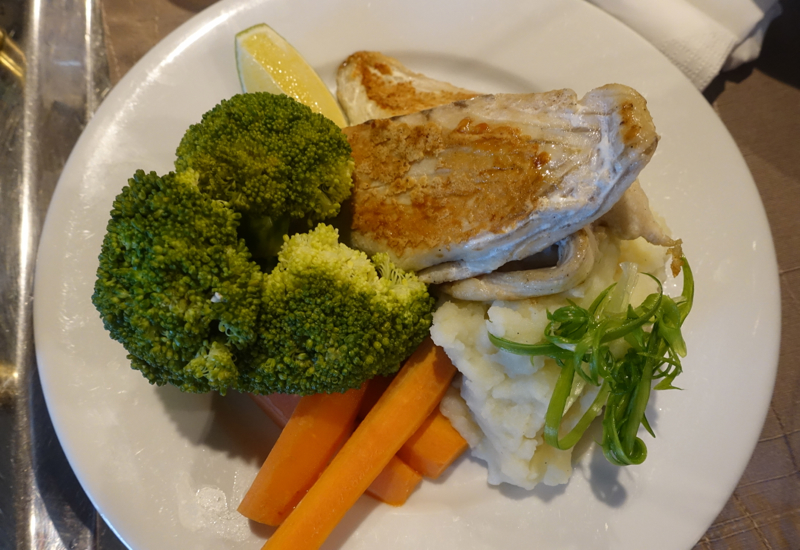 I tried the Kokoda, which is the Fijian version of Tahiti's Poisson Cru, fresh tuna "cooked" in lime juice, similar to ceviche, and also mixed with fresh coconut milk. This was the favorite thing I ate at the resort, and I recommend it for a light lunch.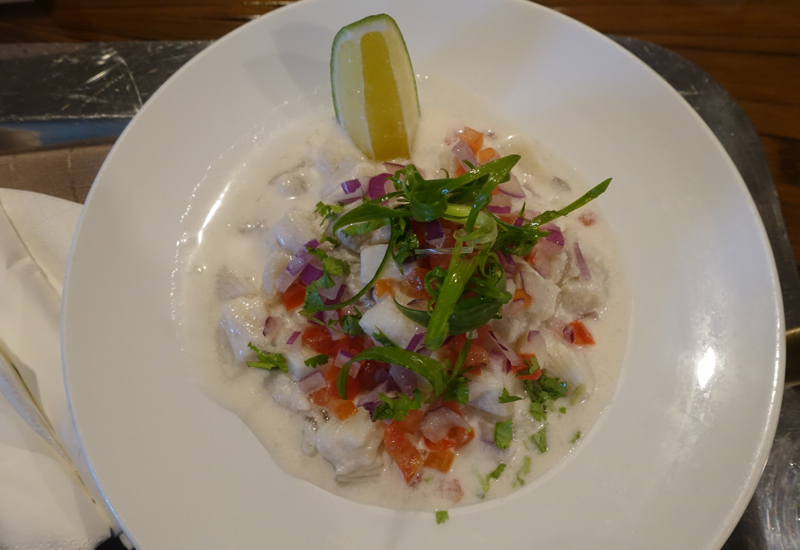 The Verdict
The Sofitel Fiji Resort isn't going to win any awards for dining, at least at its regular restaurants (we weren't able to sample V Restaurant). There's enough choice at the Lagoon Restaurant breakfast buffet that there should be something for everyone, but don't be surprised if you find yourself thinking that you make better omelets or pancakes at home.
Similarly, Salt Restaurant has a wide ranging menu that can accommodate both unadventurous palates and those seeking Indian cuisine or Fijian Kokoda, so it's a good choice for family lunches and dinners, although a week later you may struggle to remember what you ate there.
Service was quite slow during our seating at V Restaurant, but this was likely due to the staff shortage during the storm. Given the circumstances, the staff did an admirable job with what was being asked of them.
If you've dined at any of the Sofitel Fiji restaurants, what was your experience?
Related Posts
Review: Sofitel Fiji Resort & Spa
Chantara Thai Restaurant Review and Menu, Fiji
Top 20 Luxury Honeymoon Destinations
Review: Air New Zealand Business Premier 777-200
Need Award Booking Help? Our fee is as low as $75 per ticket if you book your hotel through us.
If you enjoyed this, join 200,000+ readers: please follow TravelSort on Twitter or like us on Facebook to be alerted to new posts.
Become a TravelSort Client and Book your luxury hotel with Virtuoso or Preferred Partner Amenities!