Whether you have kids in tow or are simply a kid at heart, San Francisco has loads of great places to explore, release excess energy, relax, and then savor some wonderful treats after working up an appetite. Here are some of our absolute favorites:
1. You guessed it, San Francisco's renowned Exploratorium is among the very best science museums for children in the world. Don't miss the Tactile Dome which you feel your way through in complete and utter darkness.
Ages: The Tactile Dome is for age 7 and up, assuming you and your kids aren't claustrophobic or afraid of the dark. While many of the Exploratorium's exhibits and live demos are best suited to kids 5 and up, there are some interesting ones using bubbles, color and shadows that appeal to toddlers, and there's also PlayBase, an enclosed play area, across from the cafe.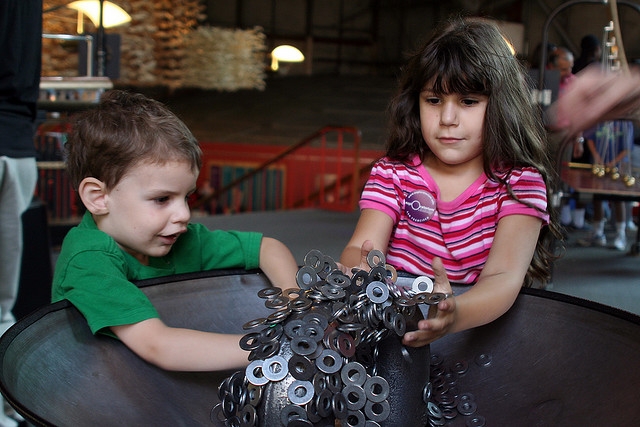 2. If you have kids younger than 5, the Bay Area Discovery Museum is a great bet, with everything from drop-in art studio classes to exploring animal habitats in Tot Spot and the 2.5 acre Lookout Cove with oversized nests, a shipwreck, a landslide and more. There are also seasonal activities, such as the current Gingerbread Architecture Extravaganza.
Ages: Up to age 8; Tot Spot section is only for children <42 inches (up to ~3). Adults only allowed if accompanied by a child.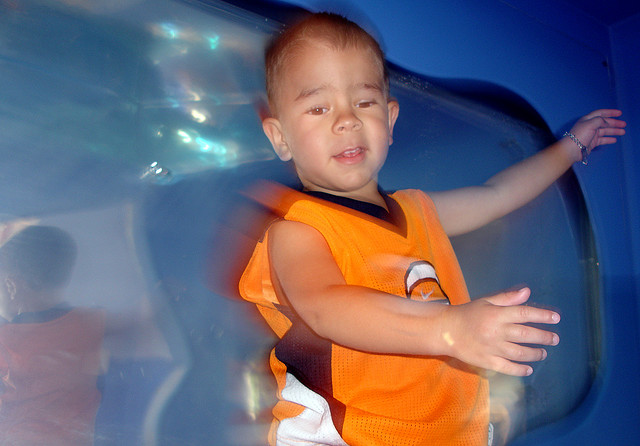 3. Don't miss Golden Gate Park while in San Francisco, and if you're there with energetic kids, let them release some pent-up energy at the Koret Children's Quarter, with its large concrete slides (older kids will love speeding down them on improvised cardboard sleds) and wobbly rope jungle gym, while toddlers will be enchanted with the classic carousel. Since the play equipment isn't shaded, be sure to bring hats and sunblock . . . and also a first aid kit if your older kid is especially daring on the concrete slide, as scrapes are common.
Ages: All ages, but adults only allowed if accompanied by a child.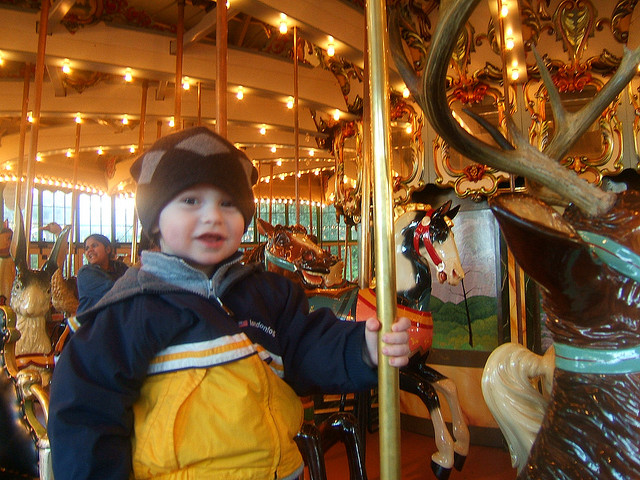 4. If the Children's Quarter has your kids (or you) tuckered out, go for a relaxing paddle boat ride on Stow Lake. Rentals are available from the Stow Lake Boathouse on the north shore of the lake.
Ages: All ages.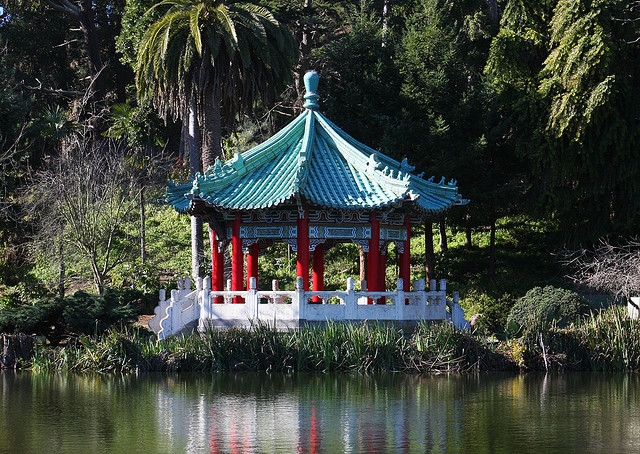 5. On Saturday mornings (8am-2pm), the Embarcadero Ferry Building comes alive with the Ferry Plaza Farmers Market, one of the biggest and best farmers markets in the country. All kinds of fresh, organic produce, foraged mushrooms, artisanal cheeses, baked goods and even freshly prepared crepes and other meals are sold. My personal favorites? The Flavor King Pluots (in season July-August) and the fruit galettes and other treats from Healdsburg's Downtown Bakery & Creamery.
Ages: All ages.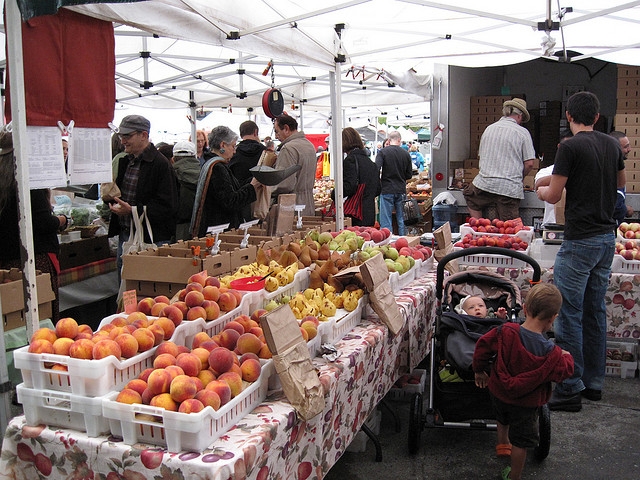 6. What would be a visit to San Francisco without a ride on one of the city's iconic cable cars? Our vote goes to the Powell-Hyde line, which you can ride all the way from Market Street to Fisherman's Wharf. There's a long line at Market Street, where they turn the cable car around, so a tip: just walk up Powell to the next stop and wait there. Usually there are still a few standing spaces and even seats inside the cable car, since most people want to sit on the outside part. Don't walk too far, however, as by the time you hit Union Square, there often won't be any room. And if your tyke is really a fan of the cable cars, you may want to visit the Cable Car Museum.
Ages: All ages; if you have a baby or toddler, conductors will ask you to sit inside.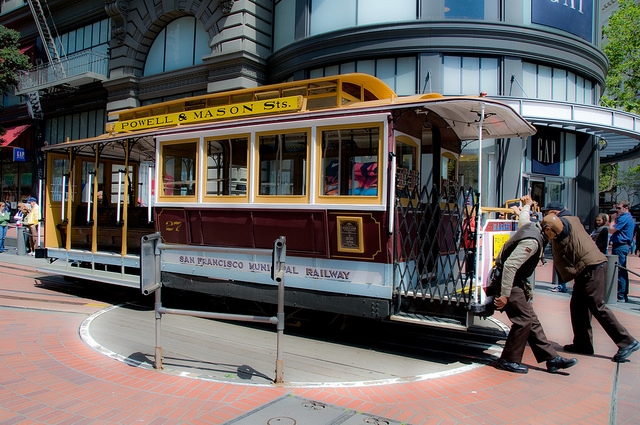 7. It may not be the San Diego Zoo, but the San Francisco Zoo is beloved by many local families (who are also lucky enough to enjoy $3 off admission, with ID), especially its Gorilla Preserve and newly opened Tropical Rainforest filled with gorgeous butterflies, foliage and macaws.
Ages: All ages.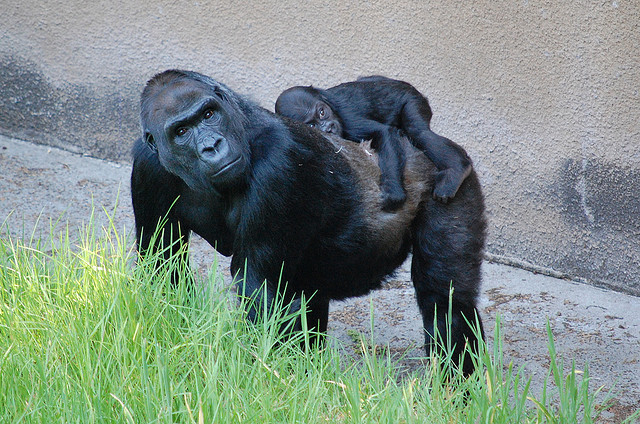 8. Staying downtown near Market Street and your kid wants a playground but Golden Gate Park is too far to trek? Head to the Yerba Buena Playground, just a short walk away. It has some nice climbing equipment and long slides, a pole to slide down, sand pit, water to splash little hands in, and nearby, the Zeum carousel.
Ages: Best for up to age 8.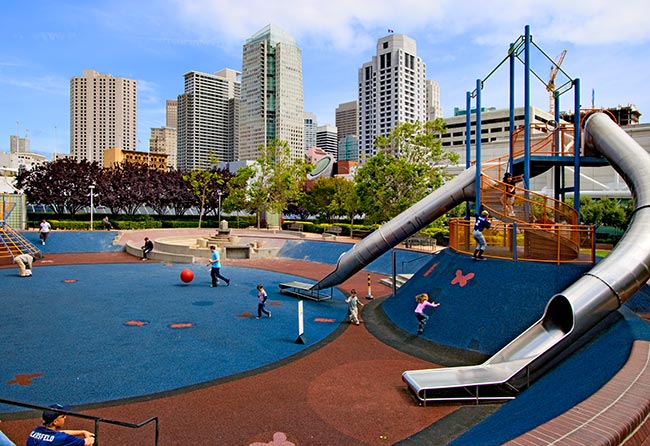 9. For older kids interested in learning more about San Francisco's colorful history, try one of the walks led by San Francisco City Guides. Walks range from the beautiful and architectural (Art Deco Marina, Landmark Victorians of Alamo Square) to the bawdy (Prostitution Tour of the Tenderloin) to the creepy (Ghost Walk at the Palace Hotel and the Ghosts, Sinners and Secret Places Tour). While most tours are best suited for adults and older kids, there's also a Golden Gate Park Stroller Walk series of 1 hour walks, each covering a different part of Golden Gate Park and perfect for parents with kids in strollers.
Ages: Best for kids 9 and up, except for Golden Gate Park Stroller Walks.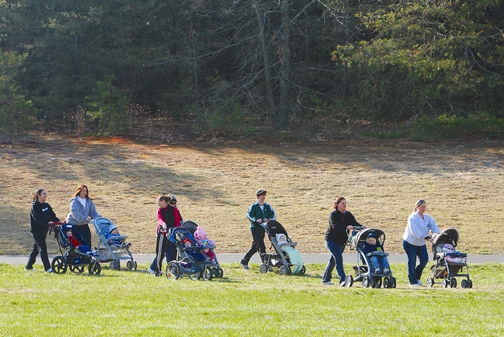 10. Ghost Walk not scary enough for your kid? Reserve the spooky night tour of Alcatraz! These are quite popular, so do book this one well in advance.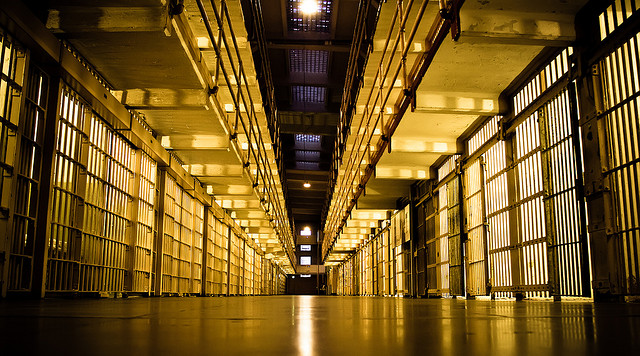 San Francisco: The Best Places to Eat with Kids
You've managed to keep your kids busy and running around, so now they're ravenous. Where to go? Depending on how urgent their hunger pangs are you may need to pick the closest place, but if you can work one of the following into your plans, you'll be in for a treat, and none of them will break the bank.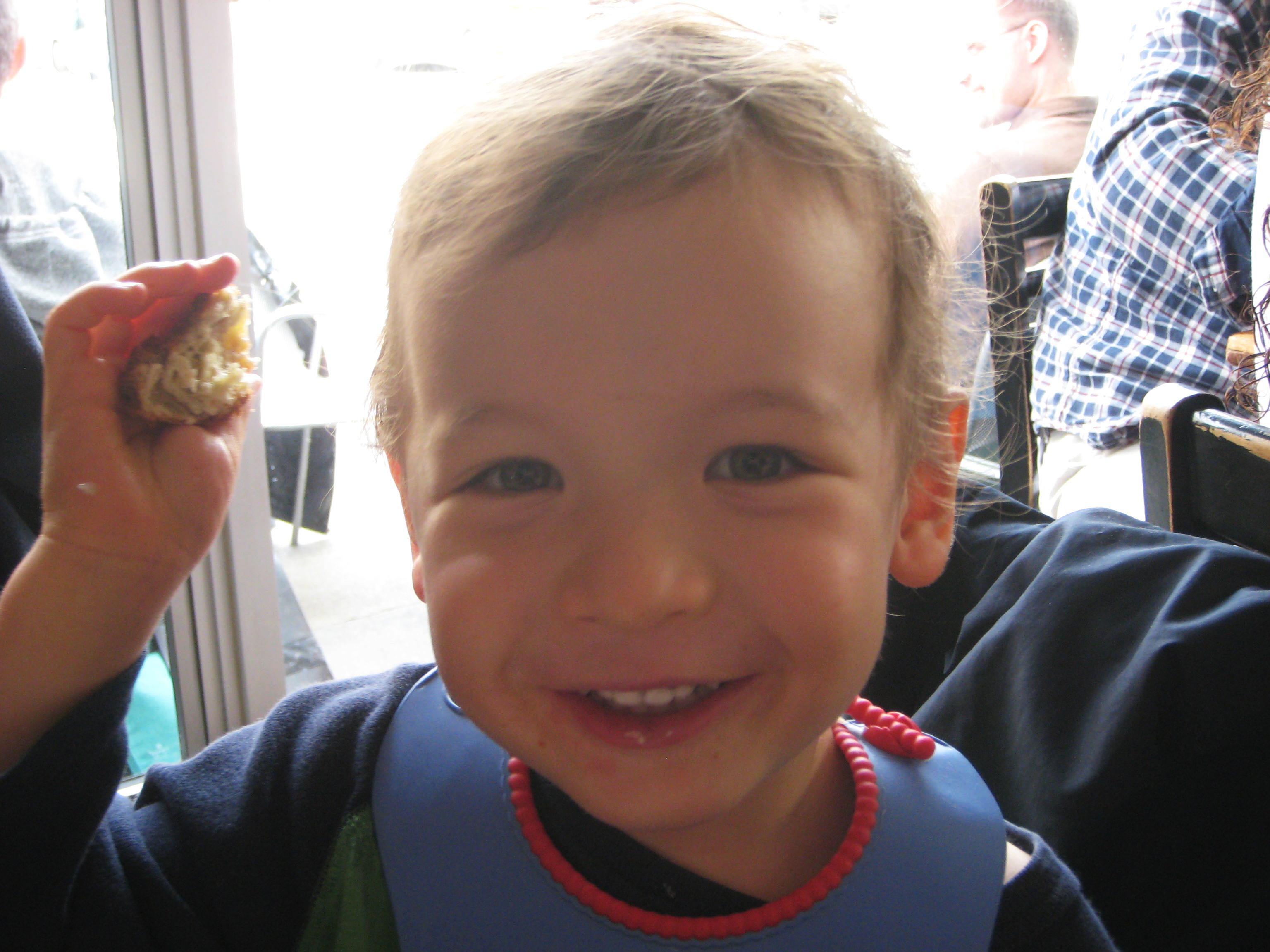 1. Tartine Bakery is unfortunately no longer a secret and typically has a line out the door. Your best bet is to come at an off-peak time on a weekday to snag some of their scrumptious cheese gougeres, artisanal open-face sandwiches, and sublime pastries. We especially love their lemon cream tarts, chocolate eclairs and warm bread pudding studded with seasonal fruit. Grab some almond croissants and morning buns for breakfast the next day.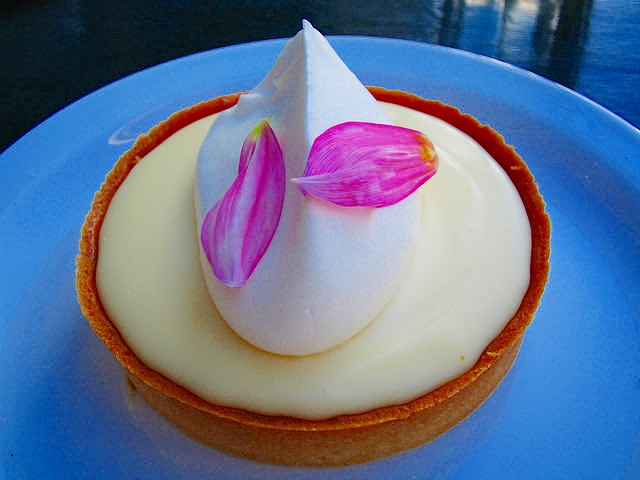 2. Just for You Cafe is another weekend brunch favorite, so try to hit it on a weekday to snag some of its Louisiana treats: piping hot beignets, Creole crab cakes, homemade sausages and biscuits with gravy.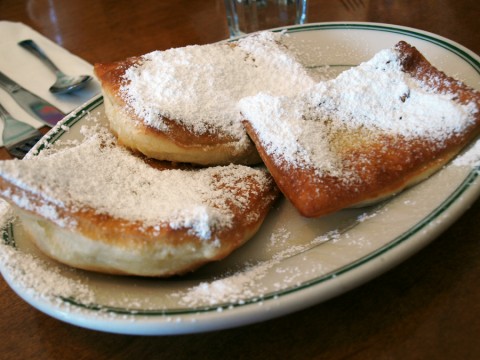 3. If you've been chasing your kids around Crissy Field, you've probably worked up quite an appetite. Fortunately, the only option is actually quite a good option: the Warming Hut Cafe serves up great sandwiches, organic pastries and fair trade coffee. The adjoining shop also sells some tasteful, eco-friendly souvenirs, and all proceeds from the cafe and shop benefit the National Park Service.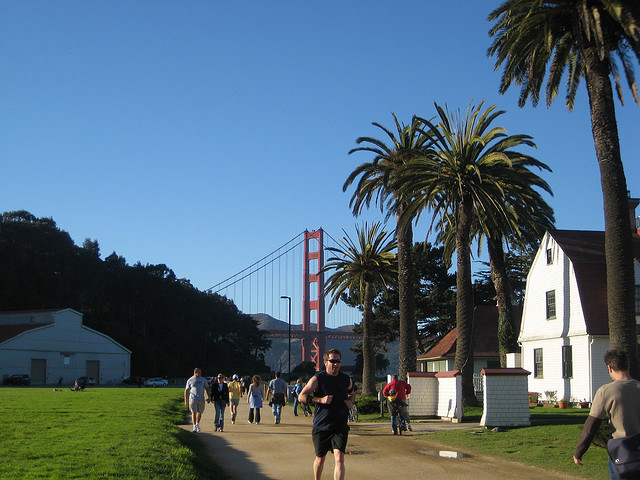 4. You might be wondering where the best dim sum in San Francisco's Chinatown is. Chance are, it's not in Chinatown at all. Some locals swear by Ton Kiang (Richmond area) or Koi Palace (Daly City) but neither is very convenient if you're staying in downtown San Francisco. Instead, I suggest you tie in your dim sum with your trip from or to San Francisco Airport, by stopping at the Hong Kong Flower Lounge. Service may not be its strong point (it can take awhile to get water, if you want that instead of tea) but its dim sum are typically excellent. Try the pan fried chive dumplings, the sticky rice wrapped in lotus leaves, cheong fun (soft rice noodles with either shrimp or char siu), and anything else that looks good from the carts.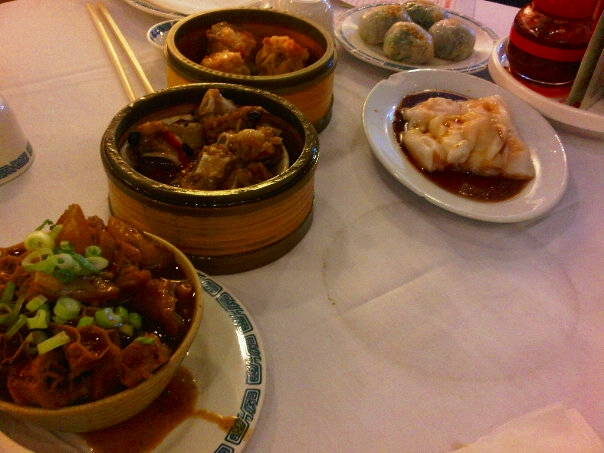 5. The Mission District is good for more than cheap, authentic taquerias; it also is home to a great little crepe place, Ti Couz (3108 16th Street). Kids love having breakfast, especially pancakes, for dinner, so it shouldn't be hard to convince them to share a cheese, egg and ham galette (savory crepe) with you, followed by a sweet pear and chocolate or Nutella filled crepe for dessert. Authentic French hard cidre (alcoholic and not for the little ones!) is the perfect accompaniment.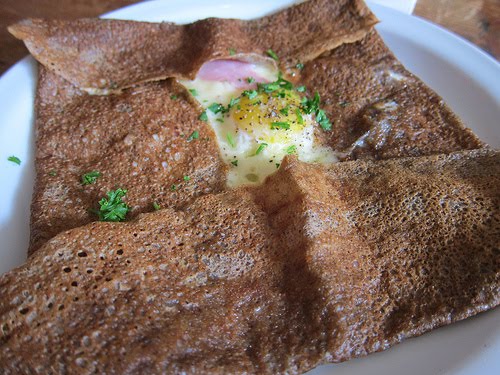 Related Posts
Mandarin Oriental San Francisco Hotel Review
Review: Marrakech Magic Theater with Peter Morrison, San Francisco
St. Regis San Francisco Hotel Review
Need Award Booking Help? Our fee is as low as $75 per ticket if you book your hotel through us.
If you enjoyed this, join 90,000+ readers: please follow TravelSort on Twitter or like us on Facebook to be alerted to new posts.
Become a TravelSort Client and Book Your Hotel with Virtuoso or Four Seasons Preferred VIP Amenities!
Photos: armigeress, michale, bakatalk, the_tahoe_guy, aksynth, Tony the Misfit, Kevin Krejci, Yerba Buena Gardens, San Francisco City Guides, seantoyer, Hilary Stockton, lil'bear, Marlith