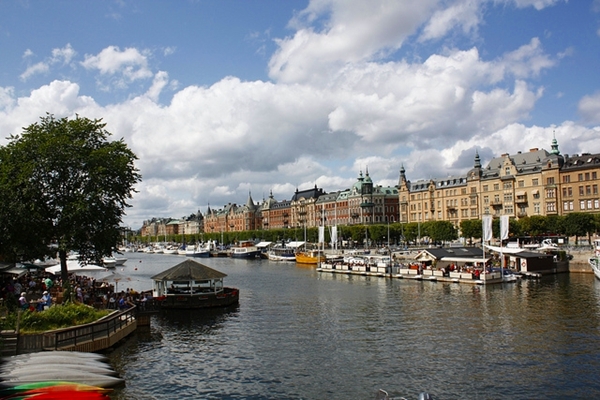 Why Go
Stockholm shines as the enchanting capital of Sweden – the largest city in all of Scandinavia. Its unique landscape – featuring 14 islands connected by a slew of bridges on Lake Mälaren – and proximity to an archipelago – only adds to its mystical charm. The city itself- in existence since the 13th century- is very lively with an eclectic mix of ultra-modern architecture, a picture-perfect old town (Gamla Stan), and fairytale-like towers and castles. Additionally, a great deal of Stockholm is made up of lovely parks, gardens, and waterways, which earned it the nickname "Venice of the North" and arguably makes it the place with the freshest air in Europe.
Couples visiting Stockholm will appreciate the inviting atmosphere; made all the more ideal by the recent marriage of the heir to the Swedish crown – Princess Victoria Désirée – to her perfect "prince", Daniel Westling, her boyfriend of nearly eight years. Indeed, lovers will enjoy intimate walks through the pristine port or the winding streets of the old town. They will delight in fresh seafood cuisine, excellent museums and inventive cultural activities; all in a town with a rich historic past and a beautiful backdrop for romance.
Insider Tips
The best time to come to Stockholm is during the summer months of June and July when there is sunlight for up to 18 hours a day! This said, temperatures are on average a mild 77°F during the day but can drop to about 45°F at night so do remember to pack some sweaters and light jackets.
During the summer, Stockholm's cafés and terraces are packed with visitors and locals trying to make the most of the extended daylight hours. Therefore, in order to secure yourself a good spot, come to the eateries early or during off hours.
International flights arrive at Arlanda Airport , and although more expensive than in some other European cities, transportation into town is (for the most part), ecologically friendly. Choose between the express train, the eco bus (which runs on canola oil!) and even eco taxis. Prices vary, but expect to pay at least 260 SEK (40 dollars) for a 25 minute ride into town.
Two specifically interesting times to visit would be on June 6th during the Swedish Independence day, where the National Guard offers a spectacular parade at the Royal Palace grounds, and during the Midsummer festival at the end of June, where the longest day of sunlight is celebrated with folk dances, songs and fabled customs. During Midsummer, the ladies wear crowns of flowers to help in the celebration of nature and fertility, while the men partake in plenty of drink (usually Swedish "Snaps"), food (typically herring and potatoes) and merriment. This is definitely an unforgettable celebration to experience.
The Stockholm metro system (T-banan) is fairly easy to navigate although not really necessary if you stay close to the center of town where walking is strongly recommended. However, if you are planning on coming from the surrounding areas of the city then your best bet is to buy a 1 to 3 day "travelcard" (available at most metro stops) which will allow you unlimited travel on the days that you purchase it for. The starting price for these cards is approximately 18 dollars (95 SEK). An added bonus if you choose this mode of transportation: many of the metro stops are some of the most beautiful subway stations in the world and attractions in and of themselves such as the cave-like Rådhuset, blue and white T-centralen or the artistic Trädgården stops.
Unlike many other major European cities, large shops and department stores are open on Sundays in Stockholm. This said, one should try to avoid shopping during the earlier part of the day as the shopping areas tend to be very crowded with eager consumers.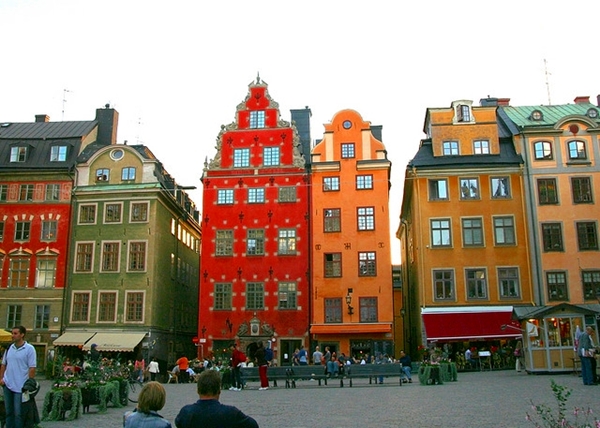 Where to Stay
As a capital city, visitors can expect to have a number of choices in terms of accommodations including hostels, hotels, and even unique housing such as boats or airplanes for any given length of time. For a very peaceful "country" stay, which is also ideally close to the city's main attractions, opt to stay at the minimalistic yet luxurious Hotel Skeppsholmen. This splendid hotel is located on one of Stockholm's lovely green islets and features fantastic views of the harbor as well as the old town. The spacious 18th century rooms combine old world charm with modern comfort and craftsmanship. Indulge in a romantic weekend package including champagne, scented candles, breakfast in bed and a late checkout. The starting price for this intimate package is 3695 SEK per night (approximately 595 dollars).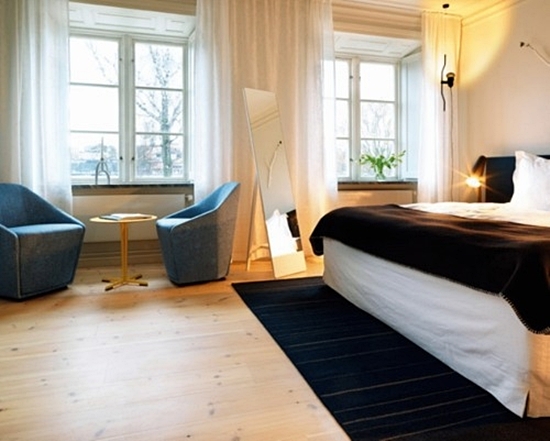 For a great stay right on the bustling Mariatorget (Maria Square) park and square, book your accommodations at the fashionable Rival Hotel, a former art deco movie theatre turned boutique hotel, partially owned by former ABBA band mate, Benny Andersson. This delightful hotel is cleverly decorated with old movie themes and features an impressive bar and bistro with an outdoor terrace; perfect for taking a break after a full day of sightseeing. The rooms are cozy, most offering inviting queen-sized beds and excellent views of the park. The staff is professional and friendly, and the delicious buffet breakfast is rumored to be one of the best in town. Your relaxing stay here begins at 1395 SEK (approximately 225 dollars) per night.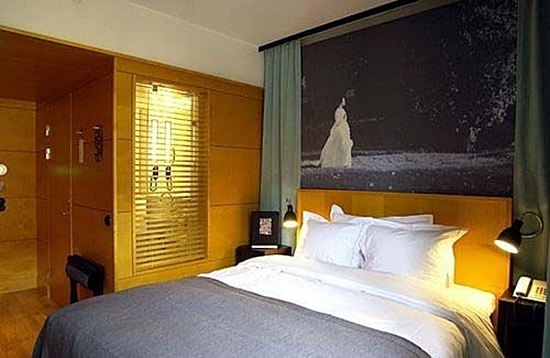 For adventurous visitors on a tighter budget, book your stay at the wonderful Helen's Bed and Breakfast. This lovely establishment is 30 minutes from the center and you would need to share a bathroom and kitchen facilities but it makes up for these minor inconveniences with comfortable furnishing in a peaceful country setting. The owner herself is often there to welcome you personally, provide you with local information and offer the use of her ample garden to enjoy your breakfast. You will also appreciate the pristine rooms and close distance to the metro, but perhaps most of all you will enjoy the price for your stay, starting at only 300 SEK (50 dollars) per night.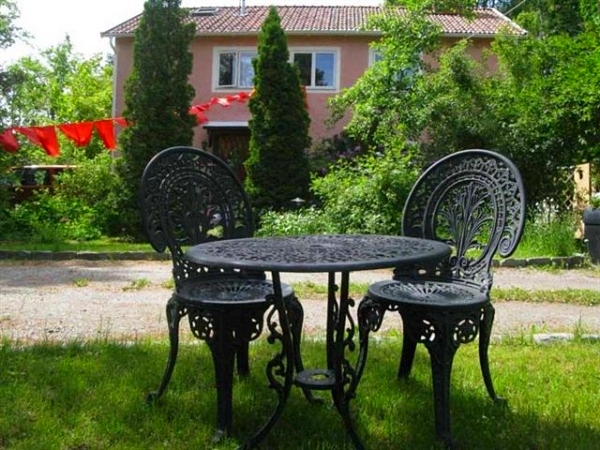 What to Eat
Swedish cuisine varies depending on the area you find yourself in. The far north tends to be abundant in game meat such as reindeer, whereas the south is known for its excellent shrimp and crayfish. Both areas use potatoes as a common side dish along with fresh vegetables and simple sauces and seasonings. Stockholm features some the most inventive restaurants in the country, in an effort to both introduce newcomers to their traditional dishes and to provide other options for discerning taste buds.
For fantastic panoramic views while dining on inventive Swedish cuisine, book a table at Gondolen , 33 meters above sea level over Slussen (the locks) which connects the old town to the trendy Södermalm district. Chef Erik Gondolen is a well-known local chef boasting several Michelin star ventures as well as being a menu consultant during the prestigious Nobel Prize ceremonies. He is so passionate about cooking, in fact, that he arranges a cooking workshop called Gastronomi right on the premises, combining seasonal menus with excellent wines. This can also be a brilliant experience for couples seeking a culinary introduction to Scandinavian cuisine. Enjoy a drink or two at the stylish bar beforehand then dine surrounded by awe-inspiring views. Main course prices begin at 195 SEK (30 dollars) per person.
If you prefer a more traditional setting, try the cozy Clas på Hörnet, a lovely restaurant and inn, established in 1731, that has retained most of its original architectural charm. This local favorite is conveniently situated in the Vasastan district of Stockholm, not far from the Monica Zetterlunds Park where visitors can take a stroll before dinner and listen to the jazz vocals of the late singer that the park was named after. At this charming candlelit venue, enjoy some Swedish classics such as Meatballs with lingon berries, cucumber and potato purée or a uniquely presented herring platter for two. Main courses begin at 195 SEK (30 dollars) per person.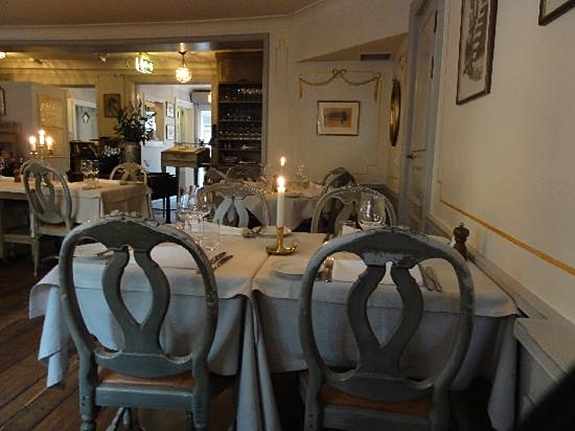 Haute Cuisine lovers will love the scrumptious summer tasting menu at the contemporary restaurant F12. Despite its ultra-modern look and cosmopolitan clientele, the atmosphere in this elegant location is warm and relaxing. The terrace is perfect for after dinner drinks and hobnobbing with the fashionable locals. For an extra special treat combine the tasting menu which includes inventive seasonal land and sea dishes, with an expertly prepared wine pairing. The total cost for this gourmet feast plus wine is approximately 275 dollars. If the price seems a bit high, you can get a taste of the delicious dishes at lunch time, where a three-course menu minus drinks is a very affordable 40 dollars per person.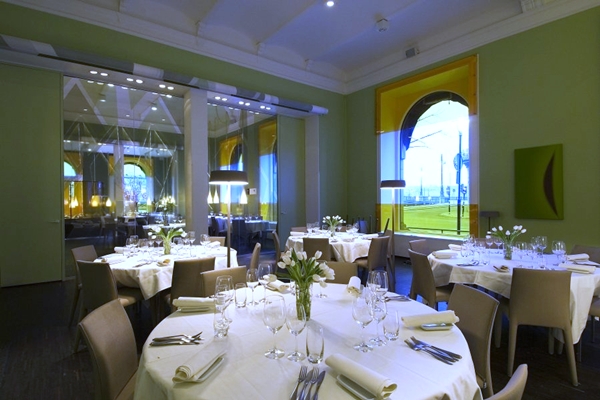 What to See and Do
Stockholm is a magical place is a magical place for lovers to be during the early summer time. It seems that everywhere you turn, you come across beautiful walkways, pristine lakes, and unspoiled nature, all harmoniously mixing with modern urban living. Take a leisurely stroll along the Monteliusvägen, a beautifully scenic walkway along Södermalm that takes you past the beautiful bay of Riddarfjärden, the historical island of Kungsholmen, and the majestic City Hall with its serene gardens and sculptures.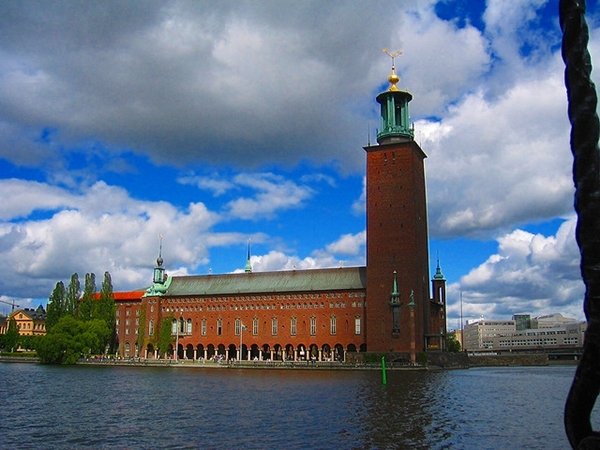 Many travelers enjoy visiting the Drottningholm Slott (Palace), the most well preserved 17th century castle in Sweden. As the current official residence of the monarchy, it is certainly worth the visit. Above all, romantic individuals absolutely must visit The Chinese Pavilion (Kina slott) located on the palace grounds. It is a stunning Asian inspired pleasure palace that King Adolf Fredrik built for Queen Lovisa Ulrika in the 1750s as a token of his love and devotion.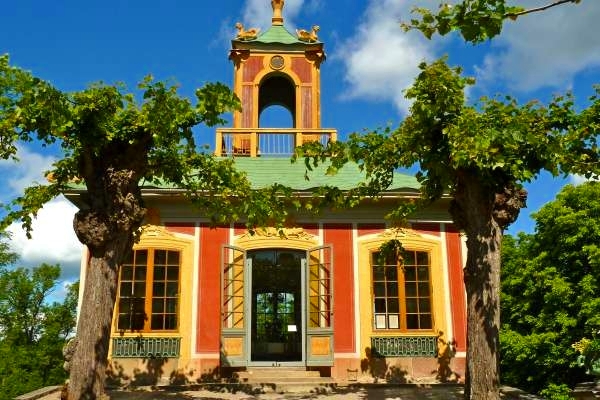 If you plan on staying for longer than a weekend and you love sailing, take a two hour boat ride to the idyllic tiny settlement of Sandhamn, approximately 30 miles from Stockholm. This magnificent archipelago harbor is known for its gorgeous beaches, its tavern and its lively port. With its charming cafés, shops, bakeries and hotels (some even featuring hot tubs!) you and your beloved are sure to have an unforgettable time there.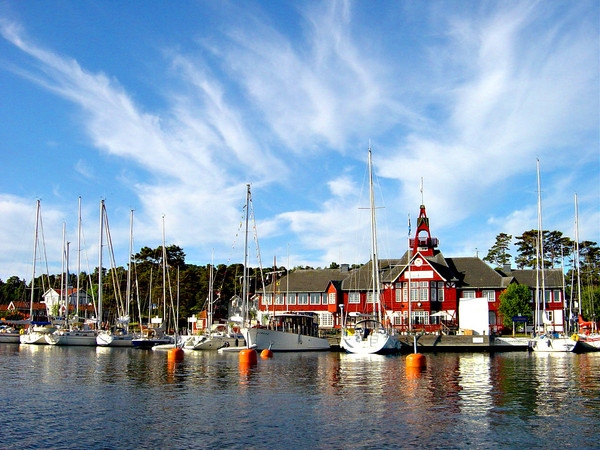 If you are interested in museums and/or outdoor activities, then venture into the affluent area of Östermalm. Here you will find the Djurgården with its national park on the north side and the Skansen open-air museum, as well as the Gröna Lund amusement park on the southern island side. For excellent nightlife and luxury brand shopping, venture in and around the Stureplan Square where you will find the best jet set bars and clubs that this city has to offer. The area around the southern Norrmalm district is considered to be the center of the city and is the major commercial district, suitable for all of your shopping needs including touristic knick-knacks. The busiest pedestrian shopping street is called Drottninggatan and runs right by the landmark square Sergels Torg. It's clear that there is a great deal for couples to see and do in a city as rich in history and tradition as Stockholm. Spending some time here will most certainly be an unforgettable experience to share with a very special someone.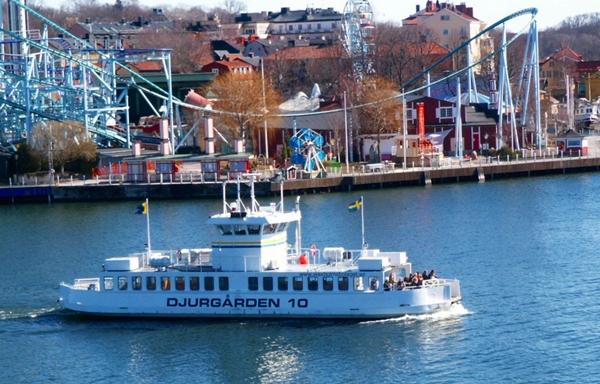 If you enjoyed this, please follow TravelSort on Twitter, like us on Facebook or become a Member to be alerted to new posts.