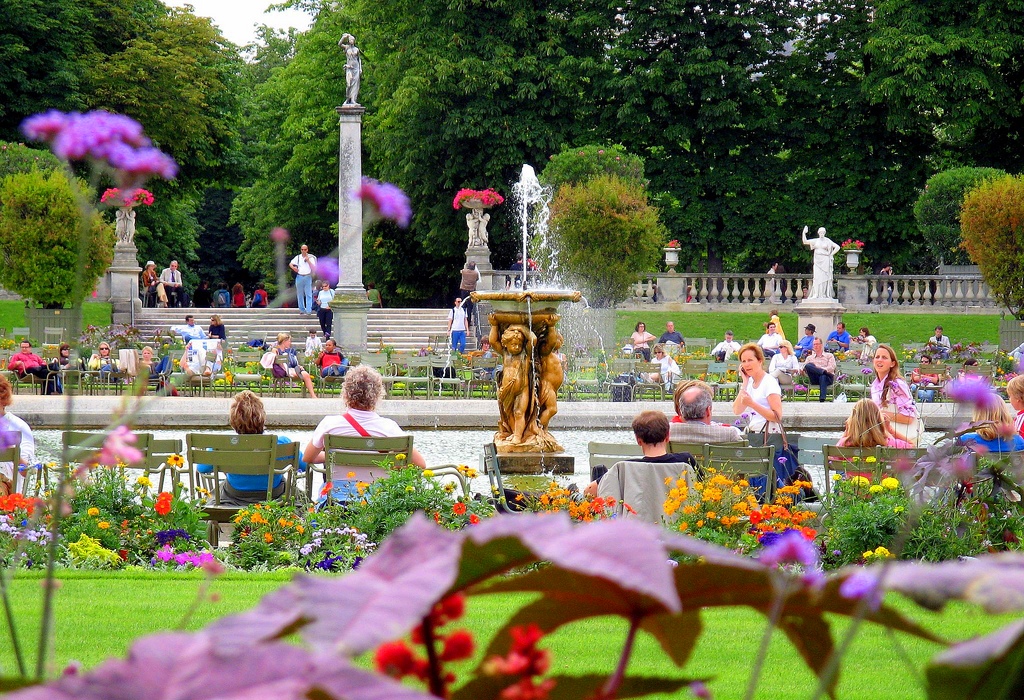 Why go
Paris is a city where you can spend days marathon museum going, or marathon shopping, or eating your way from one neighborhood to another, relaxing in the shade of a tree in an urban park lulled by the sounds of a fountain, listening to music in a centuries-old church, or simply wandering around to admire the architecture. While travelers of all types–families, singles, friends, and couples–will be captivated by everything this city has to offer, Paris remains one of the world's most romantic destinations, so take the time to enjoy a couples trip here at least once in your life.
Insider Tips
Most international flights arrive to Charles de Gaulle (CDG) Airport. To head into the center of Paris you can either take the Air France bus (€16, purchased in cash on board or at the booth in the terminal), Roissybus to Opera Metro station (€8.60), or the RER commuter train (€8.20). The train is quicker and less expensive, but the bus is more convenient if it stops near your hotel (and then you won't have to lug around your bags). When booking accommodations you might want to research proximity to a bus stop, RER or connecting Metro station so you don't have too far to walk with your bags.
Paris is divided into numbered arrondissements (districts). You will see a number at the end of an address indicating the district (7e, 15e).
Walk as much as you can so you can discover your favorite nooks and crannies of the city, but taking a bus or the Metro when you need to is quite simple. A single ticket costs €1.60, but you can purchase a carnet of 10 tickets for €11.40 at a ticket window of any Métro station or vending machine. You must validate your ticket as you go through the turnstile or get on the bus by placing it in a punch box. Carnet tickets are transferable, so you can share with friends and family.
An excellent investment is the Paris Museum Pass (Carte Paris Musée), which you can buy at the airport or any of the member museums. Use the link provided here because if you run a search on a search engine you will be taken to an array of sites of dubious quality trying to sell passes at a higher price. The Pass offers the flexibility to come and go (you may leave a museum and return to it as many times as you like during the validity of your card – so, for example, you can visit one area of the Louvre at a time over the course of a few days rather than overwhelming yourself trying to take it in all at once). You'll face a much shorter line if you purchase it at a smaller museum. Also be aware that many museums, large and small, are free on the first Sunday of the month. Free is great, but everyone else thinks so, too, and the lines can be incredibly long.
The French have a funny relationship with money; specifically, they don't like to make change and they will hassle you with heavy sighs and dirty looks when you use anything larger than a one Euro coin to pay for something. Any chance you get to break a large bill or lay your hands on some coins, seize the opportunity!
You could spend years in Paris and never run out of things to see, but there are day trips outside the city worth considering. Monet's home and gardens, including his famous Japanese bridge, in Giverny will please art and nature lovers alike. A group day tour is the most convenient way to visit, or by rental car.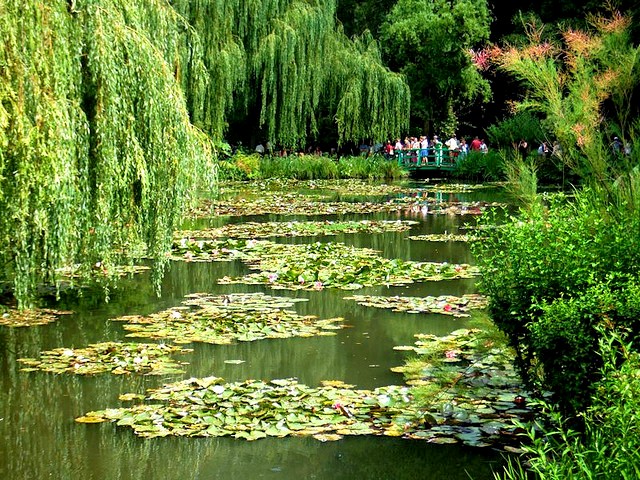 Where to stay
If money is no object, it's hard to beat the Four Seasons Paris. Yes, it's incredibly expensive—but it may be the most perfect hotel experience you'll ever have. The elegant lobby sets the tone, with its classic (and classy) décor, spectacular fresh flower arrangements, and soft music. Rooms overlook the Marble Courtyard, Avenue George V, or the beautiful West garden, and come with luxuriously plush king beds, beautiful marble baths, and Bulgari amenities. A particularly nice touch are the complimentary exquisite chocolates left as a welcome present in the room.
As you would expect from the Four Seasons, everything is simply top-notch, from the staff, who always remember your name, and the concierge, who can procure hard-to-get reservations at top restaurants, to the spa treatments and the relaxing pool area. Splurge here for a special occasion.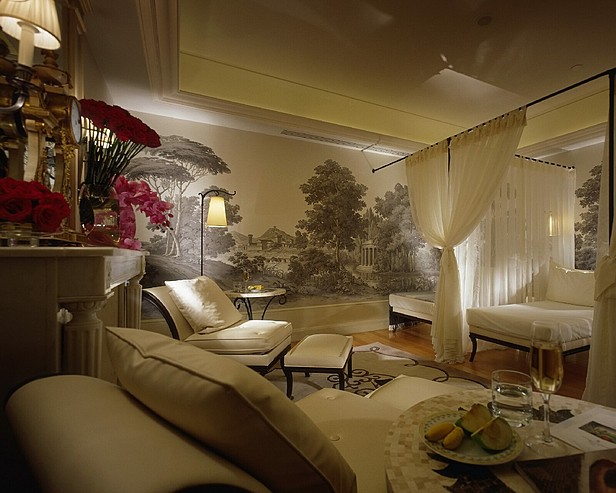 For more modest budgets, consider the Hotel Gramont Opera Paris, a 3-star boutique hotel in a good location. The Louvre is just a 10-minute walk away, and metro stations as well as the Roissybus stop are nearby. There are also many restaurants and department stores, such as Printemps and Galleries Lafayette in the neighborhood.
Rooms are small but very clean with everything you need, and the staff, who speak fluent English, is incredibly friendly and helpful.
Breakfast is served in the beautiful old cellar downstairs, and there's a good selection of breads, cereal, yoghurt etc. for about 12 EUR.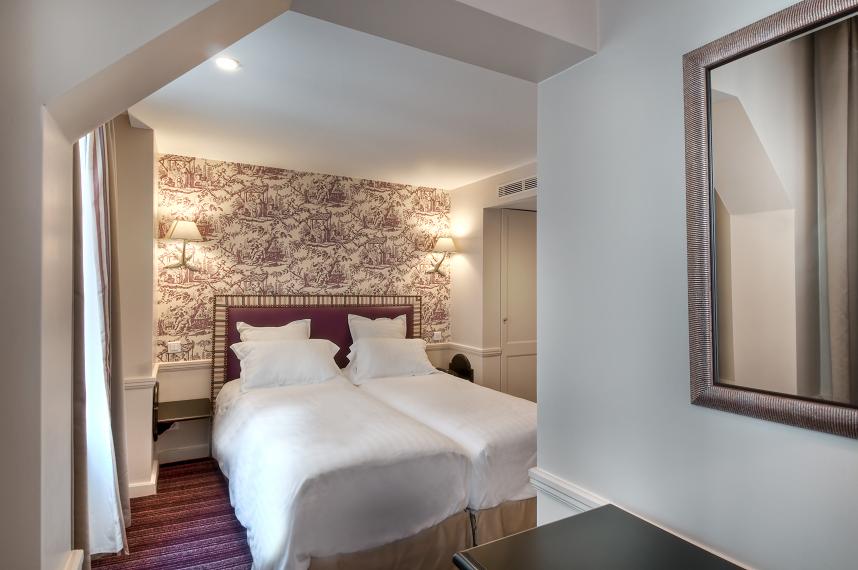 What to eat
If you're looking for classic French cuisine superbly executed, in an elegant atmosphere, try Taillevent. More avant-garde foodies may turn up their nose and head to L'Astrance or L'Arpege, because Taillevent now has 2 Michelin stars instead of 3, but Taillevent is the perfect romantic spot to indulge in a decadent lunch, and has an incredible wine list with a lower markup than many other top tables in the city. Maitre d' Jean-Marie Ancher warmly greets regulars and new guests alike and is a self-described fan of the U.S., where he has many friends.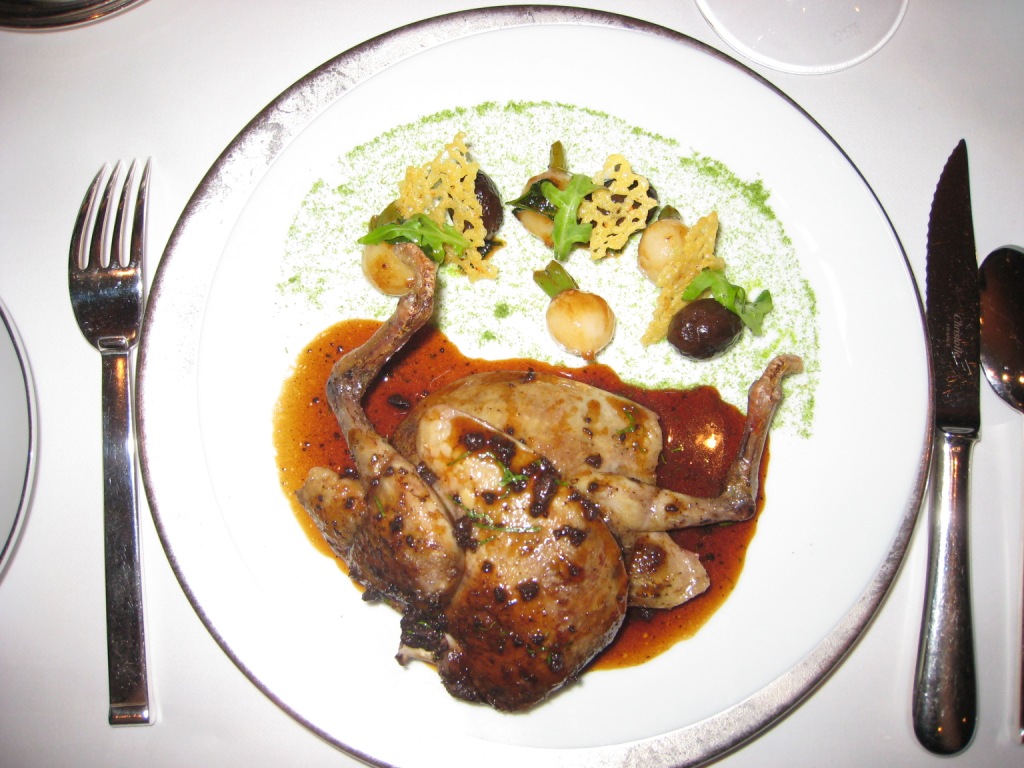 But don't worry, there's no need to break the bank if you're not up for fancy meals; for superb savory buckwheat galettes and sweet crepes, make a reservation (advised, since the place is popular) at Breizh Cafe. Try the Bretonne galette, stuffed with egg, mushroom, bacon and cream, wash it down with cider, and finish with one of the delectable sweet crepes–perhaps raspberry, or the salted butter caramel.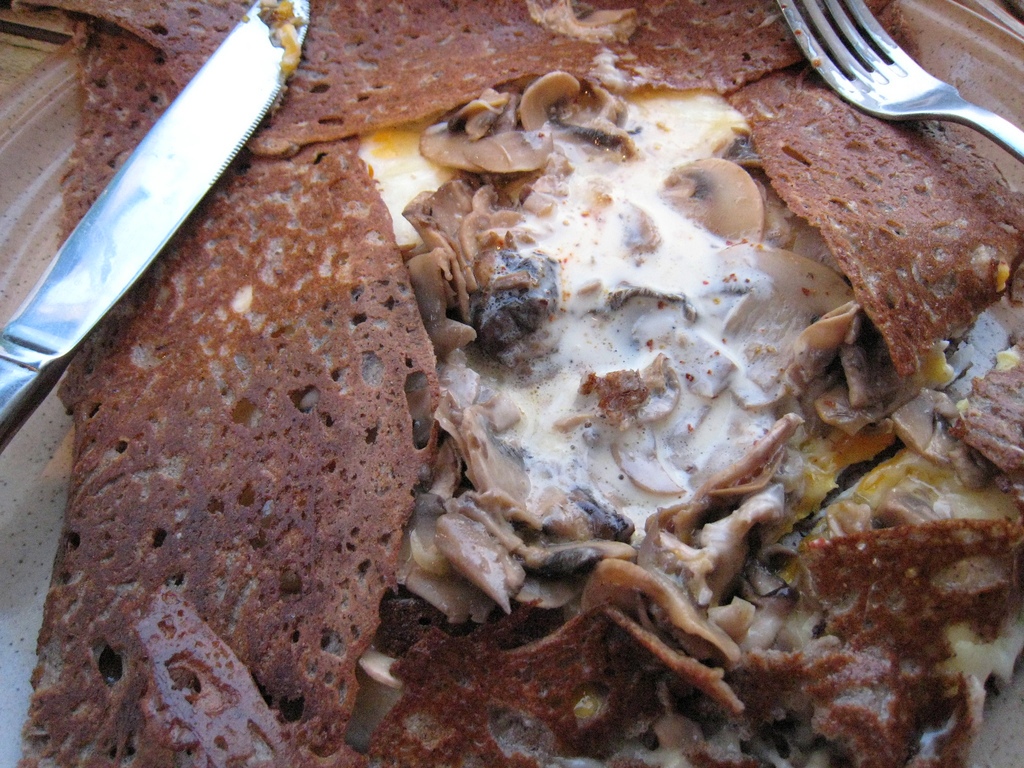 Want to canoodle with your loved one over some of Paris' best ice cream or sorbet? Make your way to Berthillon on the Ile Saint Louis. Try their famous intensely flavored cassis (black currant) or fraise du bois (wild strawberry) sorbets, or decadent chocolate and caramel ice cream. Note that the cafe is closed Mondays and Tuesdays.
Save room for chocolate and pastries because this is where the French really shine, and you'd be hard pressed to have bad sweets here. Try different flavors of macaroons (delicious cookies that come in a wide variety of flavors– the best come from Pierre Herme). Also, now that I've had pâtes de fruit (i.e. fruit jellies) in Paris, there's no turning back. Higher end confectioners and pastry shops will sell them in many flavors, made from real fruit and expensive, but worth the money and the calories.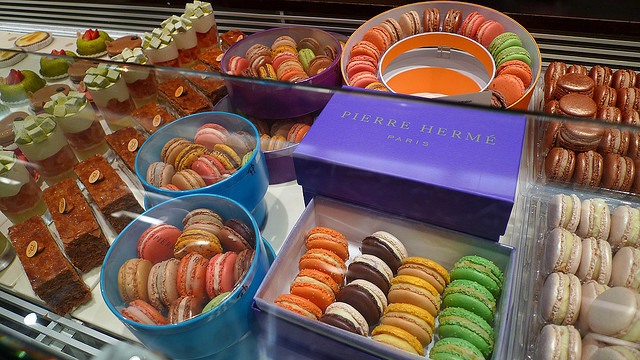 What to see
There are so many top class museums in Paris that it's hard to attempt to list them, but a few favorites include the Musée Cluny (the Medieval museum holding items like the famed unicorn tapestries and a large collection of religious art); the Musée Carnavalet (museum of the history of Paris), the Picasso Museum, and the Pompidou (the modern art museum known as much for its collection as for its own architecture). If you love stained glass, don't miss Sainte-Chapelle, on the Île de la Cité, with magnificently soaring stained glass windows.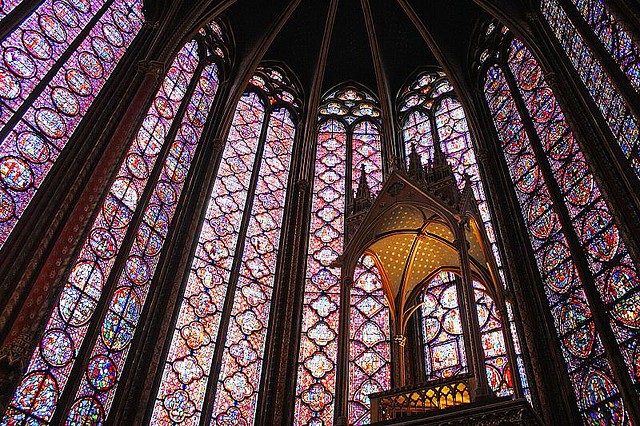 When a museum building itself is a work of art, visiting it is even more enjoyable. The Musée d'Orsay is housed in a Victorian railway station along the banks of the Seine, converted into the museum in 1977. Its permanent collection includes many Impressionist masterpieces, including Manet's "Déjeuner sur L'herbe," a pivotal painting in the transition from Realism to the Impressionist movement (and quite shocking in its time for its depiction of a nude woman lunching with clothed gentlemen in the Bois de Boulogne, a Paris park to this day notorious as a stomping ground for prostitutes). My personal favorite: the six rooms devoted to Art Nouveau, including the magnificent reception room of the station hotel in museum Room 51.
Admission is €9.50, but the museum is covered under the Pass and also has combined entry tickets with the Musée Rodin or the Musée de l'Orangerie that will save you a little money. Be prepared to wait in line.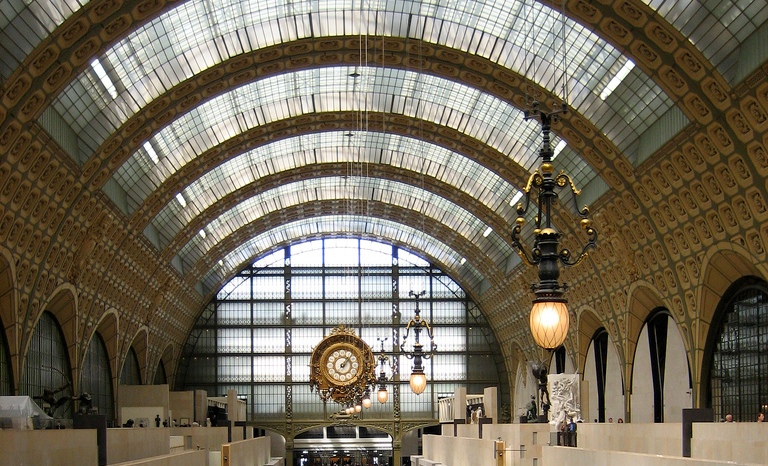 Don't restrict yourself to traditional landmarks and museums; Paris also has many streets that have permanent, covered markets that operate on a daily basis. You can pick up baked goods, cheese, produce, chocolate, and even prepared foods, and they're great for strolling. Some of the largest and best known of these are Rue Mouffetard, near the Pantheon; Rue Montorgueil, near Les Halles Metro; Rue de Buci, on the Left Bank; and Rue Cler. There's also a nice organic market at Boulevard Raspail with a vibrant assortment of picture-perfect organic fruits, vegetables, prepared foods and more. Grab a cheese, potato and onion galette to munch on, and don't miss tangy and aged goat cheese from Philippe Gregoire.
Related Posts
Epicure at Le Bristol Paris 3 Michelin Star Restaurant Review
Top Paris Restaurants Open During August
Paris for Foodies: Where to Eat
Don't Miss These Paris Desserts
Need Award Booking Help? Our fee is as low as $75 per ticket if you book your hotel through us.
If you enjoyed this, join 90,000+ readers: please follow TravelSort on Twitter or like us on Facebook to be alerted to new posts.
Become a TravelSort Client and Book 5-Star Hotels with Virtuoso or Four Seasons Preferred Partner Amenities!