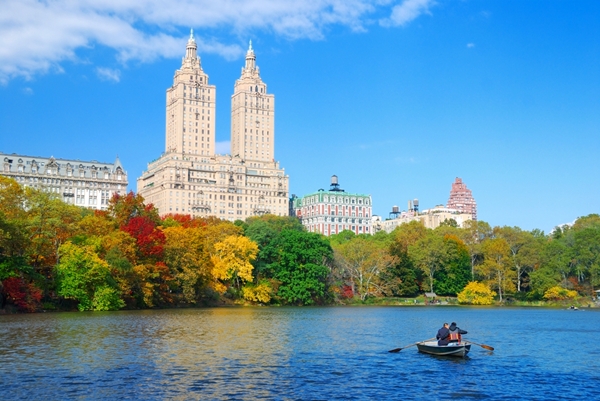 Why go
Whether you're looking for Valentine's Day inspiration, planning a special birthday or anniversary celebration, or in the mood for a romantic city break, NYC should be on your short list. Not only is it bursting with culture, from the Met to Broadway musicals to world-class ballet, jazz and opera, it's home to some of the best and most eclectic dining in the U.S. Central Park, with its acres of green space, offers miles of space and paths for exercise, entertainment and relaxation. With all this choice, let us help by suggesting some of our very favorite picks for the most romantic places to stay, dine and experience hand in hand in New York City.
New York City Insider Tips
Try to avoid visiting NYC in the coldest months of January and February, and also avoid the hottest months of June, July and August if you dislike hot, humid weather. That said, you can snag great hotel deals if you do come in January (excluding New Year's) and February, and it's often easier to book top restaurants in August, when many affluent New Yorkers retreat to the Hamptons or go on vacation
Public transport from JFK: Airtrain to Jamaica Station, then Long Island Rail Road (LIRR http://www.mta.info/lirr/) from Jamaica Station to Penn Station. Time: ~45 minutes Cost: $5 for Airtrain ticket, $8 for LIRR ticket and $2.25 for subway (more for taxi) to your final destination
Public transport from La Guardia: M60 bus (http://www.mta.info/nyct/bus/schedule/manh/m060cur.pdf) to Lexington and 125th, then subway. Time: 45 minutes-1 hour Cost: $2.25 (if you buy a multiple ride subway card) otherwise $2.25 for bus and $2.25 for subway (no free transfer for single ride subway card). Buses do not take bills, so you must either have a valid MTA card or have correct change in quarters.
Public transport from Newark: Airtrain (http://www.panynj.gov/airports/ewr-airtrain.html) then NJTransit train to Penn Station. When returning to the airport, look for NJTransit trains that stop at "EWR," the code for Newark Airport Station, where you transfer to the Airtrain. Time: 45 minutes Cost: $13 for the combined NJTransit train and Airtrain ticket
Train: If you are arriving or departing by train to cities in New England (Providence, Boston etc.) or Mid-Atlantic (Baltimore, Washington DC), you will most likely take Amtrak from Penn Station, at 34th Street and 8thAvenue. The fastest option is the Acela Express, with business class and first class seating only. NJTransit operates regional trains from Penn Station to towns in New Jersey and Philadelphia, while MTA Metro North operates regional trains to NYC's northern suburbs and Connecticut from Grand Central. Both Penn Station and Grand Central are also subway stops.
Getting around: Manhattan is organized as a grid, with streets running east to west and avenues running north to south. As a convenient guide to distance, there are 20 blocks per mile along the avenues (walking North/South). The average person can walk roughly 1 block per minute. Walking East/West on the streets, the blocks are generally much longer.
Subway: For longer distances, the New York City subway is easily the best way to travel around the city. The subway charges a flat fare of $2.25, regardless of distance traveled. Almost all lines in Manhattan go north/south and the direction is always clearly noted on the platforms. Uptown refers to trains heading towards the Bronx or Queens, and downtown means that trains are going towards southern Manhattan and/or Brooklyn. Before entering a station, check whether it is marked "Uptown " or "Downtown"
Buses: Buses can be slow at rush hour, when they get bogged down in traffic. They are quite useful, however, when going across Central Park, as there are no subway lines that traverse the park. The buses that cross the park are the M66,M72, M79, M86, M96, and M106, named for the streets they operate on.
Taxis: Official NYC taxis are yellow, have a light with a taxi number on the roof, a meter for billing, stickers on the windshield for various licenses, special taxi license plates, and a divider in the car. All taxis are required to accept credit card payments. A tip of 15% is appropriate.
See if your hotel concierge can help with hard-to-get Broadway, theater or live TV show audience tickets, or a reservation at an always booked restaurant. It never hurts to ask, as some are very well connected
If you're visiting in the summer, there's an abundance of free outdoor cultural events, such as Lincoln Center's Lincoln Center Out of Doors program and the Public Theater's Shakespeare in the Park. As the latter's free ticket distribution is so popular, however, I recommend either getting there VERY early that morning to stand in line or, if you have the money, purchasing a membership to be guaranteed tickets
Where to stay
Where you stay will depend on your budget and what part of the city you want to be based in. If you're looking to shop and party in SoHo, try the Trump SoHo, just a bit West of SoHo proper. The hotel, which just opened in 2010, has incredible river views from the high rooms (try to book or be upgraded to a room above the 30th floor), huge bathrooms, some with views of their own, and in-room Nespresso coffee makers. In the summer, enjoy the hotel's heated outdoor pool and poolside bar.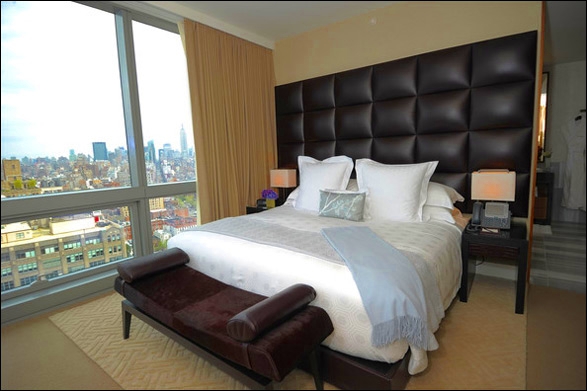 For a Chelsea base, Eventi, a Kimpton property, is a hip boutique hotel yet without any pretense, located just blocks from local boutiques, theaters, and Penn Station. Rooms, while a bit on the small side, have ultra-comfortable beds and good-sized marble bathrooms; some rooms have views of the Empire State Building. The complimentary wine hour in the evenings and wonderful staff make it a home away from home.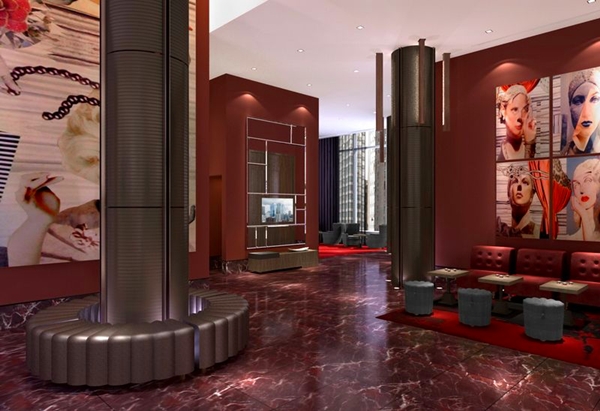 If you're looking to stay in the heart of the theater district but want a modern, clean oasis that won't break the bank, consider the Distrikt Hotel (contact us to book a great rate). Rooms, which come with comfortable pillowtop beds, Frette linens, flatscreen TVs and ergonomic chairs and free Wi-Fi, are one of the better Manhattan values with rates starting at just over $200.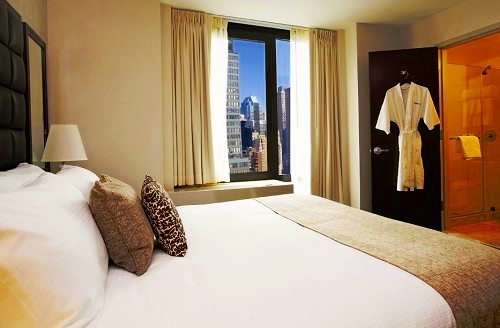 Want to be downtown, with easy access to the ferries to Ellis Island, the Statue of Liberty and Ground Zero? Consider the W New York Downtown or Conrad New York.
Stay close to the Met and Museum Mile at The Surrey, a boutique hotel ensconced in one of New York's toniest residential neighborhoods on the Upper East Side. Some of the spacious rooms and suites overlook Central Park, and the luxurious, serene atmosphere continues in Café Boulud (don't let the "café" moniker fool you—you may feel underdressed even in business casual attire).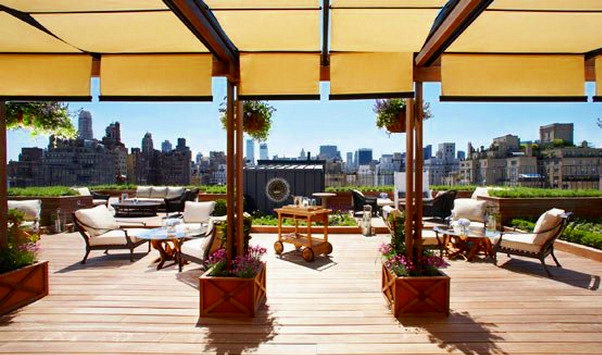 And if you want to be in the Columbus Circle/Lincoln Center area with a view of Central Park and Jean-Georges room service, the Trump International Hotel is a great choice. There's a gorgeous spa, complimentary Mercedes town car service, and even a custom-stocked mini-bar and personalized business cards if you desire. The nearby Mandarin Oriental is also lovely, with gorgeous views of Central Park from some rooms, suites, and Asiate, one of the restaurants in NYC with the best views. You can even enjoy views from the pool–one of our picks for The Best NYC Hotels with Pools.
What to eat
What would a romantic getaway be without a least one special splurge meal? Check out our post on NYC's top special occasion restaurants—our favorites are Per Se, Eleven Madison Park, and, if you're on a budget, Jean-Georges for lunch. All three pair incredible cuisine with beautiful spaces and world-class service, so you owe it to yourself and your loved one to try at least one of them.
If you enjoy farmers markets, check out the Union Square Greenmarket early on a Friday or Saturday morning; it's where many of the city's top chefs get their produce, and several of the vendors have free samples
Just north of Union Square, and a great pick if you enjoy creative American cuisine, locally sourced, is ABC Kitchen. Don't miss their wild mushroom pizza with egg, fried organic chicken with spicy gravy, and sundae with salted caramel ice cream, candied peanuts and popcorn, and rich dark chocolate sauce. Be sure to reserve well in advance, since this relatively new restaurant by Jean-Georges is already extremely popular with New Yorkers in the know.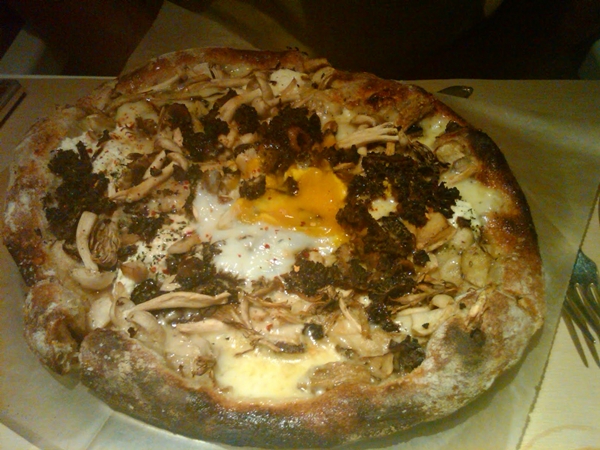 For brunch, it's hard to go wrong with Five Points, in NoHo, which has long been a favorite for its baked egg dishes from the wood-fired oven and its delicate lemon ricotta pancakes. Our recommendations also include its smoky mac & cheese, with pancetta and whole egg and churros with Mexican Hot Chocolate. Once again, make reservations well in advance for brunch, since Five Points is a popular spot.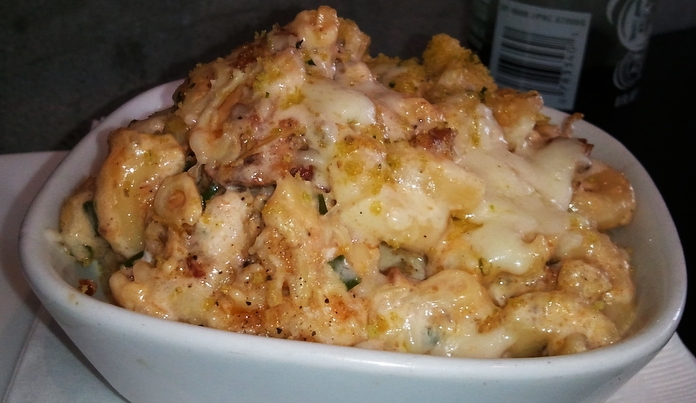 Another favorite brunch place on the Lower East Side is Prune. Sadly, they don't take reservations and have a very small seating area, so I only recommend it if you're not overly claustrophobic (think very cozy!) and can get there about 15-20 minutes before they open so that you can be assured of a spot. Start with one of their many bloody mary choices, then move on to merveilles (hot, sugared doughnuts), Dutch pancake or steak and eggs.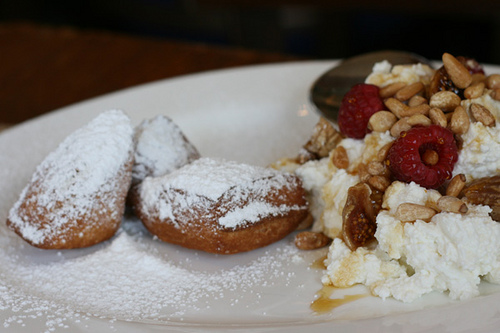 And if you're in need of fantastic coffee before or after, head to Bluebird Coffee Shop just a few steps away for some of the best brewed coffee and espresso in the city. Great cheddar biscuits and pistachio bread as well. Again, this place is tiny though, so best for taking coffee to go.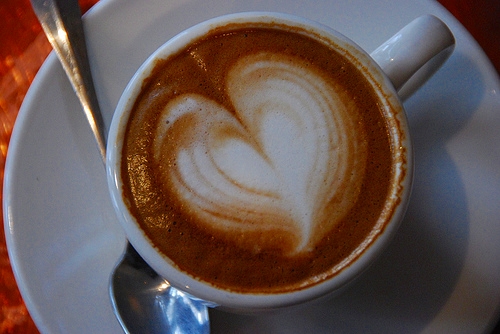 And if you love your dark chocolate, check out our best places to get your chocolate fix in Manhattan.
What to do
Depending on where you're from or where you live, you might not think that a park is such a big attraction. But in a city such as New York, Central Park is a lifesaver—a huge expanse of green with miles of paths for walking, biking, roller blading, etc., plenty of fields on which to have a picnic, lounge on the grass or kick a soccer ball around with kids, a zoo (not the best, but still nice if you have kids that want to go to a zoo, and you don't want to trek out to the Bronx zoo), and frequently musicians, jugglers, and other entertainers. Central Park is also home to the Public Theater which puts on "Shakespeare in the Park" in the summer. The 2009 production of Twelfth Night was superb. The lines have gotten to be insane (some people were lining up at midnight or 1am, afternoon ticket distribution), so if you can afford to, I recommend simply joining the Public Theater as a member so that you can be guaranteed a pair of tickets.
Are you and your loved one jazz lovers? You have many choices in New York, from the famed Blue Note to the upscale Jazz at Lincoln Center. My personal favorite though is to pair great jazz with excellent bbq, by going to the Jazz Standard. It's a basement club, with food provided by its upstairs sister restaurant, Blue Smoke. Cover charge isn't cheap ($20-30 per person for a 1 hour set) but they do get some great performers–try to catch the Mingus Big Band or Orchestra.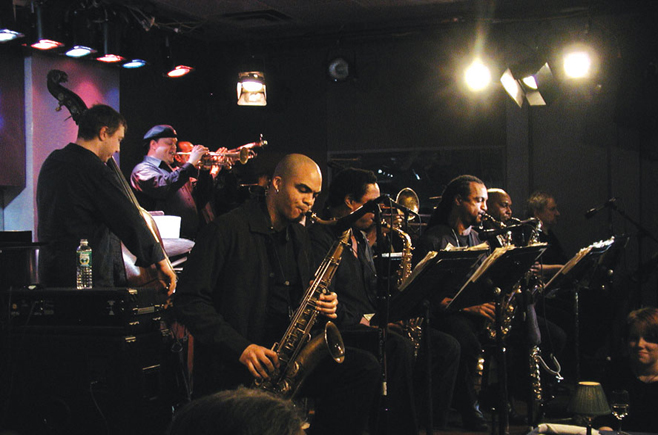 On a whim, my husband and I signed up for Accomplice New York, which is really a cross between a walking tour, murder mystery, and scavenger hunt. There were some exciting and hilarious twists and turns, and the actors were all superb in their roles. I would recommend this to locals and tourists alike—a very unique way to get to know a new neighborhood in Manhattan. On the day we went it was bitterly cold and windy, which made it less fun, but on a nicer day it would have been the perfect outdoor/indoor activity.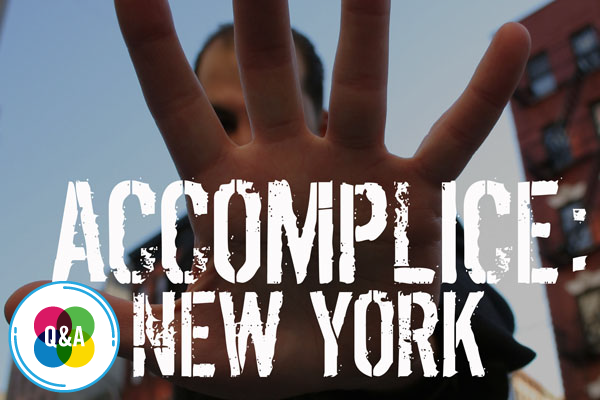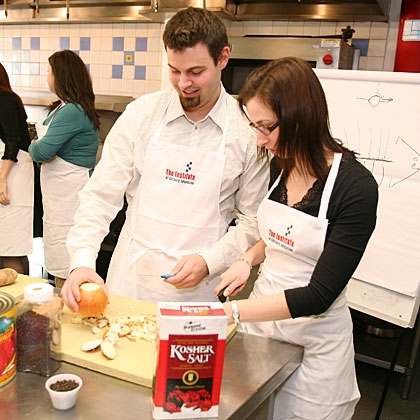 Although the Institute for Culinary Education used to be primarily known for its professional program (in fact, my cousin graduated from it and now works professionally as a chef) ICE also offers recreatioinal classes for anyone who loves to cook or wants to learn. The class I took was called "Fishing for Knowledge", and we prepared some really scrumptious dishes: pan-seared sea scallops with cauliflower puree and cilantro basil oil; skewered shrimp with bacon, greens and buckwheat honey vinaigrette; poached salmon with miso glaze and cucumber pickle; Vietnamese shrimp rolls with dipping sauce; and coconut rice with dried shrimp and caramelized pineapple. The instructor spent the first part of class discussing terms such as "aquaculture," "line caught," "fish farms," and "sustainable catch," as well as instructing us on the best way to chop and prepare the ingredients we'd be using in the recipes. Then we divided into groups to make one of the dishes. Finally, we concluded with a fantastic feast, the fruit of everyone's labors. The only downside to the ICE classes is cost—they tend to be ~$100/person—but given the high quality ingredients and instructors' expertise, still worth it, especially when it's a topic or food you really love.
Related posts
Chase Freedom Rewards: Activate 3rd Quarter 5X Bonus and Where to Dine in NYC
Where to Go for the Best Brunches in New York
Zoe NYC Brunch Review: Best Pancakes in New York?
British Airways Visa Offers $100 Off 2 NYC Michelin Restaurants…Again!
Check out and apply for the Best Travel Credit Cards.
If you enjoyed this, please follow TravelSort on Twitter or like us on Facebook to be alerted to new posts.
Become a Member to find your perfect luxury or boutique hotel at up to 50% off: TravelSort Hotels