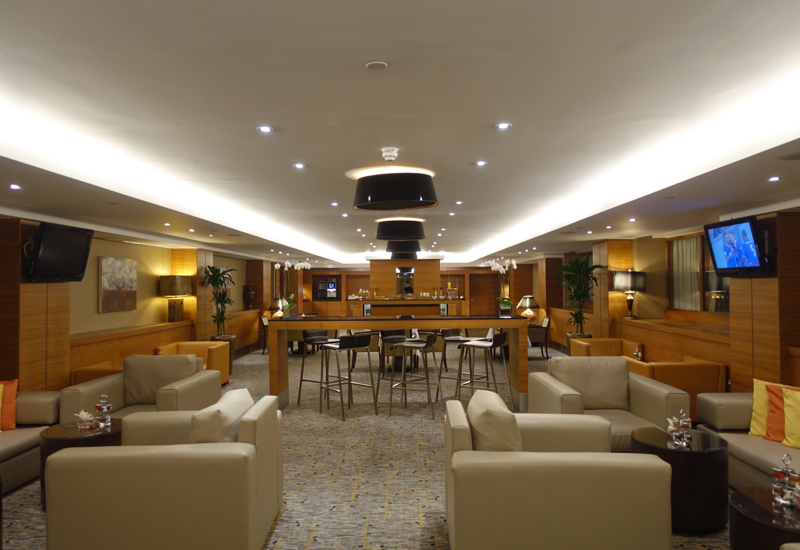 This Sofitel London Heathrow Airport Hotel review is part of a trip report including American Airlines 767-300 Business Class, a Review of CitizenM Paris Charles de Gaulle Airport Hotel and a review of Le Cinq Restaurant at Four Seasons George V Paris.
TravelSort Clients enjoy these Sofitel STEP Program benefits at the Sofitel London Heathrow Hotel:
Upgrade from Classic to Superior Room or from Superior to Luxury Room guaranteed at time of booking
If booked into a Luxury Room, Club Lounge access is included
Upgrade from Luxury Room to Suite upon arrival, based on availability
Complimentary High Speed Internet for all rates and room types
Automatic placement at the top of waitlists
No walk policy for guaranteed bookings
Sofitel London Heathrow Airport Location and Check-In
The Sofitel London Heathrow is conveniently connected via a walkway to Heathrow Airport Terminal 5. If arriving on the Tube (subway) from London, be sure to take a Piccadilly Line train that goes to Terminal 1, 2, 3 and 5, since some trains only go to terminals 1, 2, 3, and 4. When leaving the hotel and going to another terminal, you'll need to take the Heathrow Express, which is complimentary among London Heathrow terminals–just don't forget to get off at your terminal, lest you find yourself on the way to London's Paddington Station.
After following the signs from Terminal 5, we took an escalator down (the elevator / lift wasn't working) to the Sofitel London Heathrow's lobby.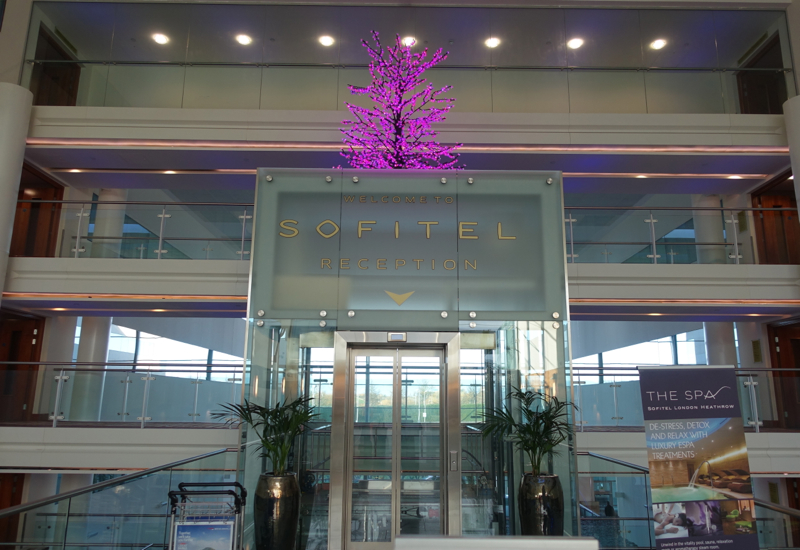 There was a line to check-in, which took awhile, but at last we were checked in and on our way to our room, 6319.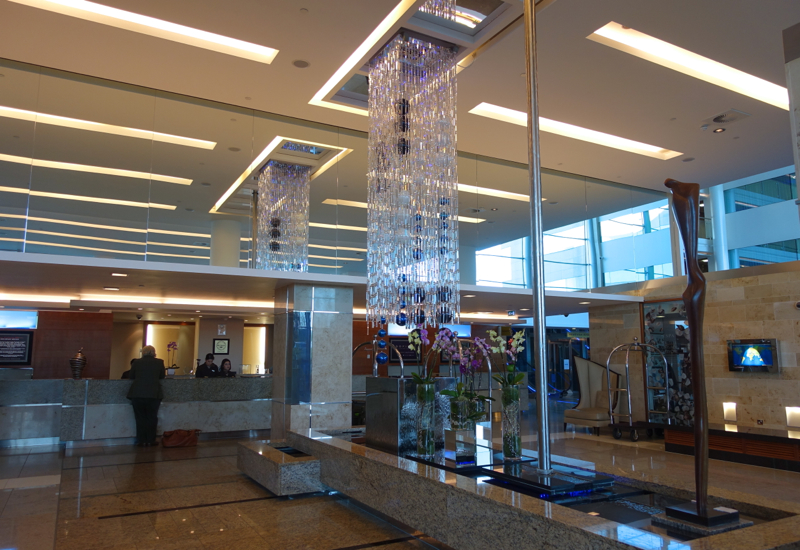 Luxury Room, Sofitel London Heathrow
The Classic, Superior and Luxury Rooms vary mainly in terms of size: Classic Rooms are 277 square feet, with either a Queen bed or two Twin beds; Superior Rooms are 300 square feet and have one King bed or 2 Twin beds; and Luxury Rooms are 341 square feet with 1 King or two Twin beds. Additionally, Luxury Rooms grant access to the Millesime Club Lounge, which is why I booked a Superior Room with guaranteed upgrade into a Luxury Room for us, and typically reserve the same for clients.
What I love best about Sofitel is the bed–along with Four Seasons, Sofitel has my favorite bed of the major luxury hotels, with plush and comfortable mattresses. While friends might not care for having the two twin beds so close together, I was happy with this arrangement since I was traveling with my son, and ever since he broke his collarbone a few years back by falling off the bed, try to have his bed close to the wall or to my bed.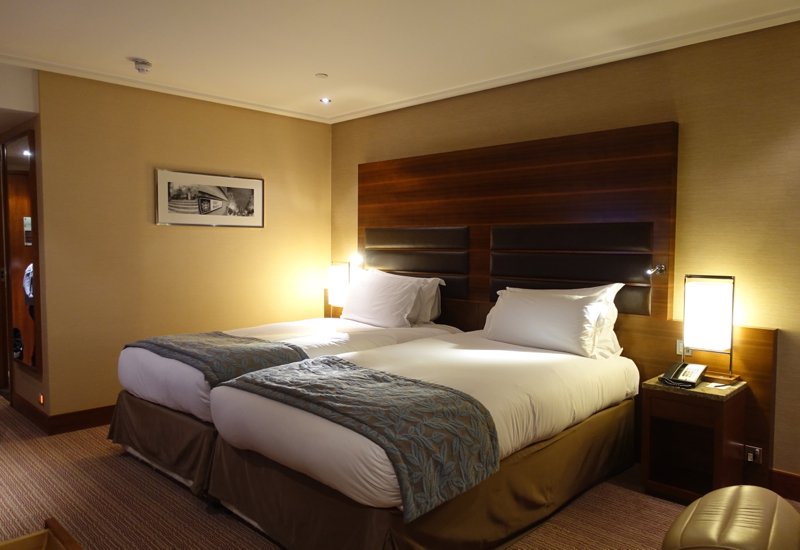 The desk had international plug outlets, always appreciated since it means no fumbling around for my adapter.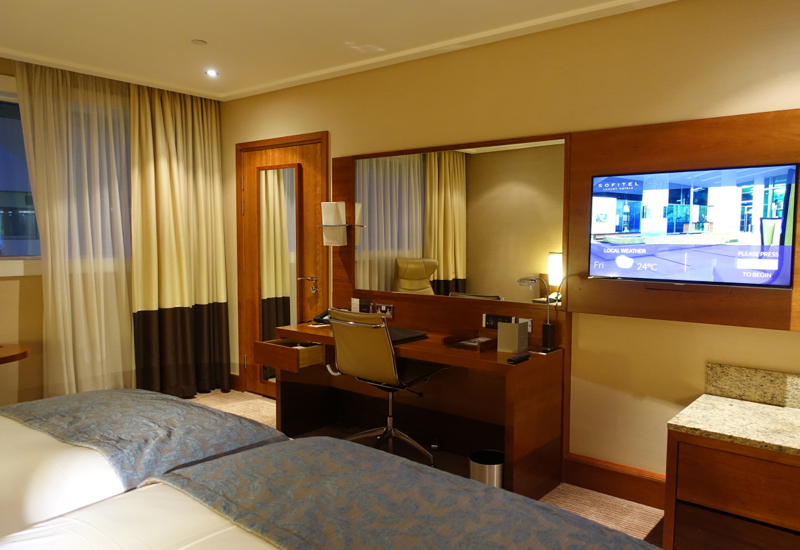 Most rooms just face the interior, which makes them very quiet, though aviation geeks will want to book one of the suites that have a runway view.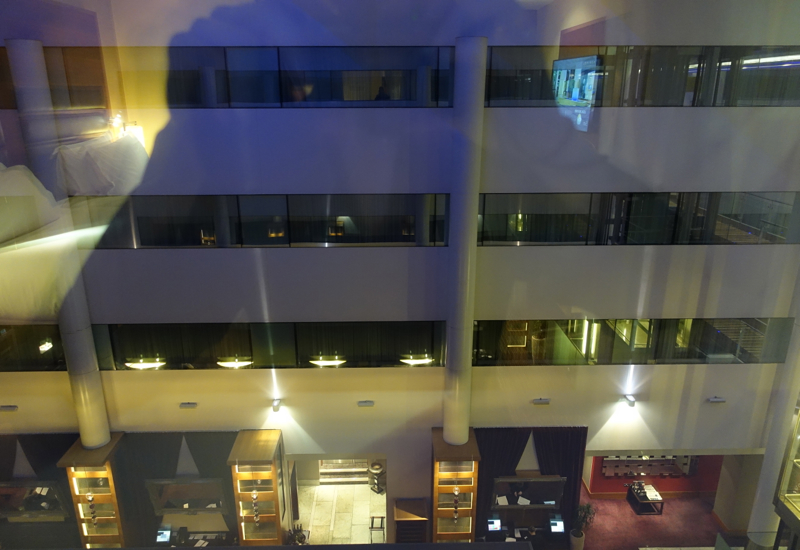 The bathroom had a single sink, but all room types at the Sofitel London Heathrow have both a bathtub and a separate walk-in shower.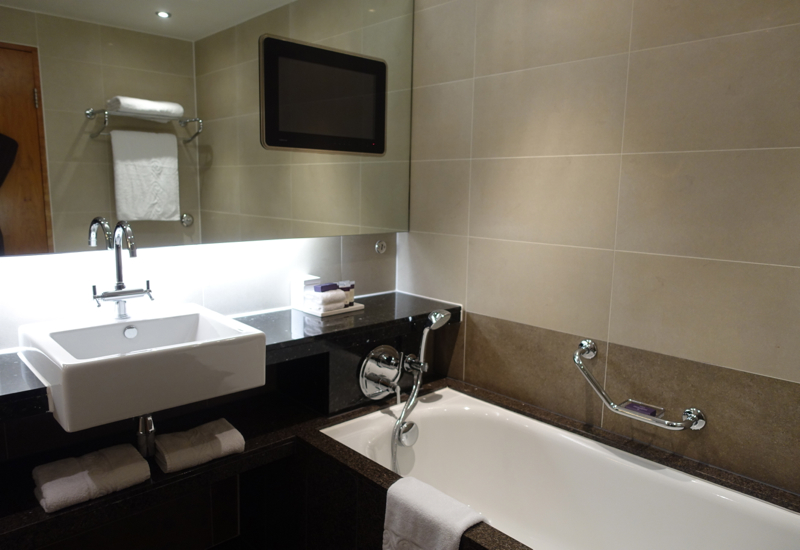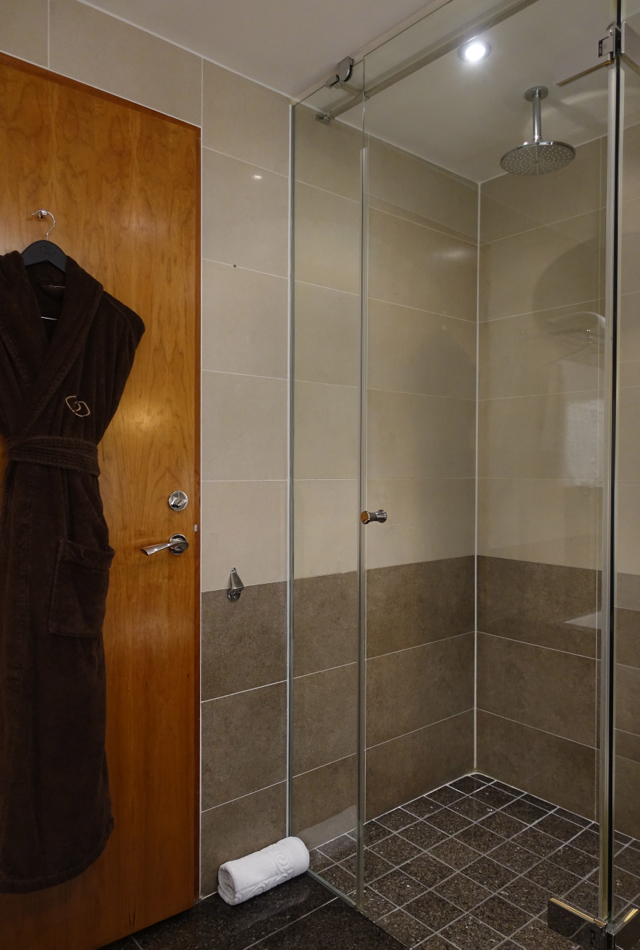 Bath products were Espa, to go with the Espa line used in the spa.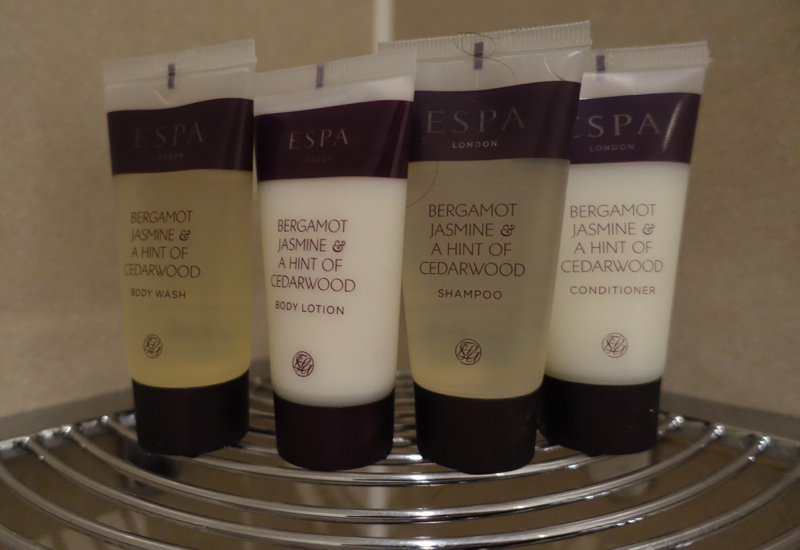 There was also a tea kettle, with Twining tea bags: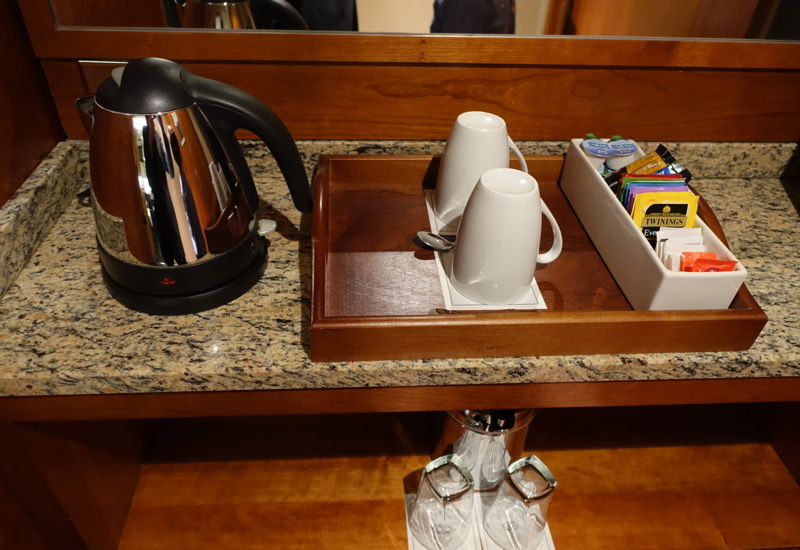 Club Millesime Lounge and Breakfast, Sofitel London Heathrow
If you're booked into a Luxury Room (including a guaranteed upgrade to a Luxury Room with Sofitel STEP benefits, when reserving a Superior Room) or any of the suites, you enjoy complimentary access to the Club Millesime Lounge. While the lounge offers afternoon tea and scones and some limited canapes in the evening, we arrived too late for either, so I enjoyed some of the wine still on offer, my son had some orange and apple, and we also nibbled on some of the delicious bread that Le Cinq had so kindly packed for us. After such an extensive lunch at Le Cinq, we really didn't need more than a light repast anyway. There were three red wine choices, of which my favorite was the Shiraz, and also several white wines on offer.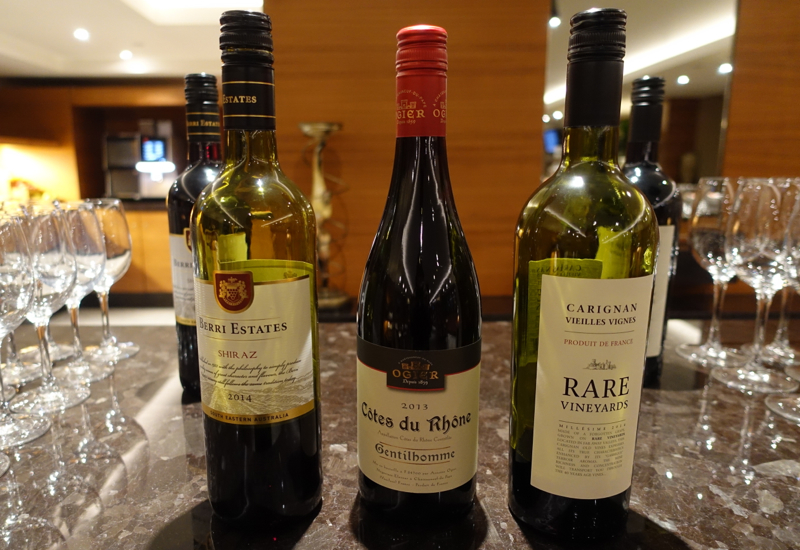 Breakfast at the Club Lounge the next morning was good. Not as elaborate, of course, as the Club Lounge at the Sofitel Legend Metropole Hanoi, which also offers menu service, but very good for an Airport Hotel Club Lounge and better than the Club Lounge at the
Crowne Plaza Singapore Changi Airport
, for example.
There were a variety of pastries: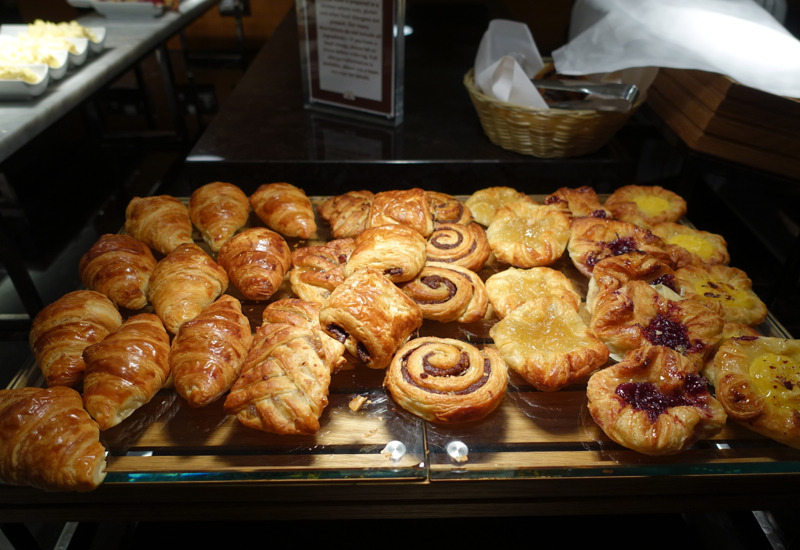 Fresh squeezed orange juice, scrambled eggs, smoked salmon, sausages and bacon and even vegetable sausages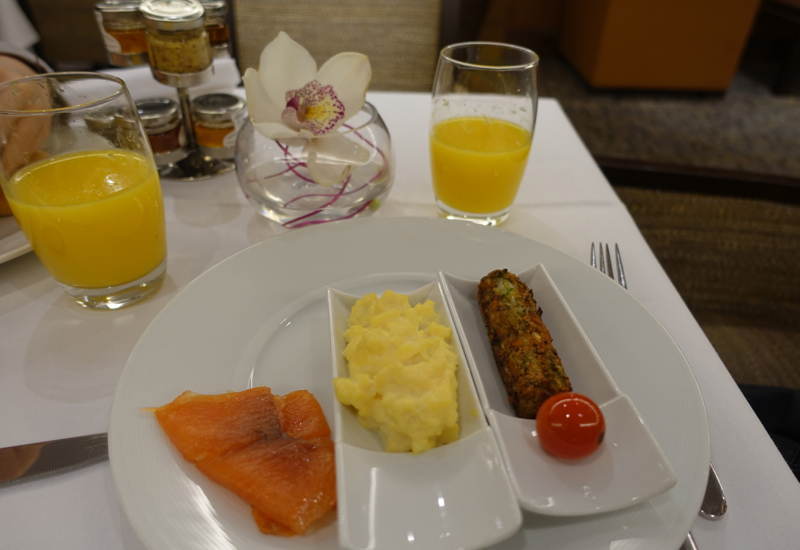 Smoothies: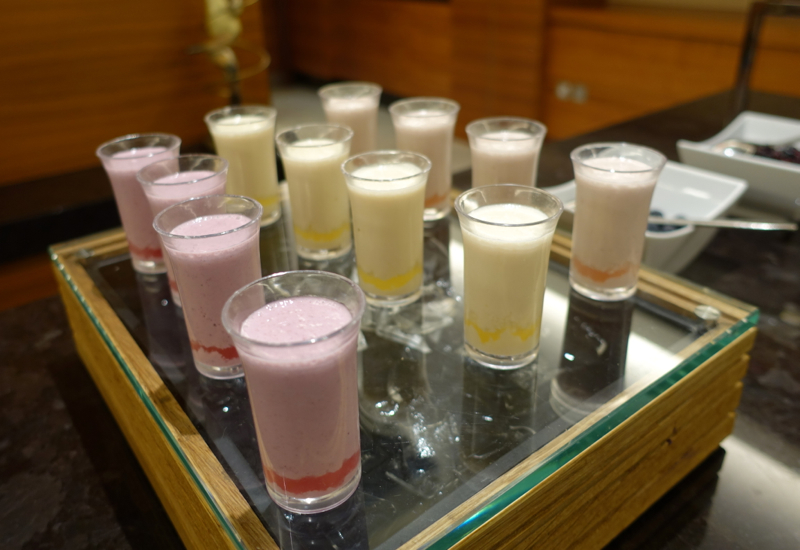 Fresh fruit and cut mixed fruit: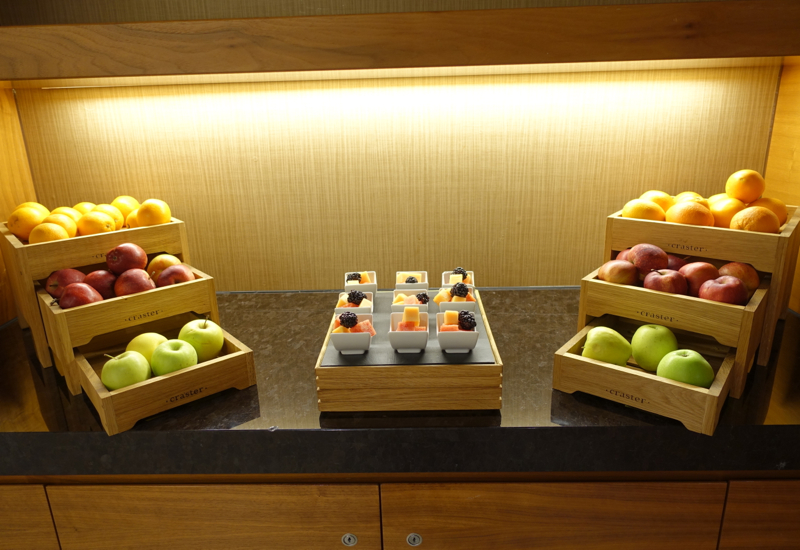 Spa, Sofitel London Heathrow
The spa at the Sofitel London Heathrow is complimentary to those receiving spa treatments; otherwise, a 25 GBP charge applies. It includes a vitality pool and loungers, sauna, steam room, and cold shower for cooling off.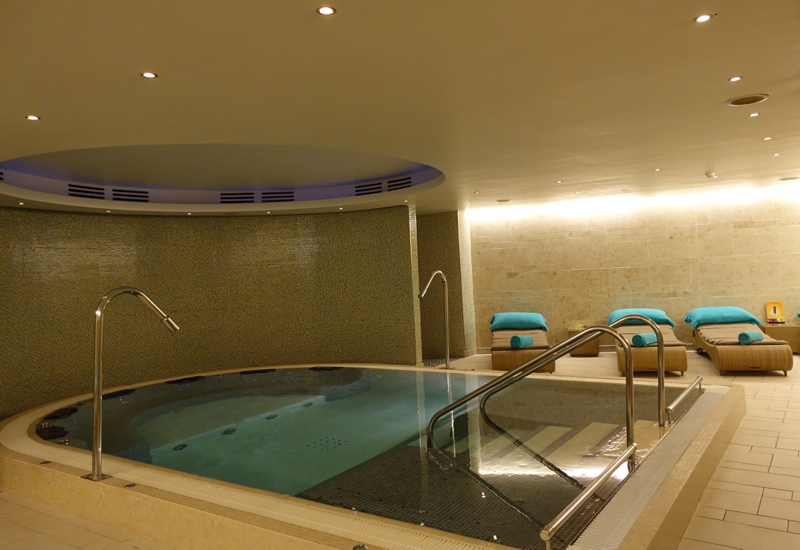 The Verdict
There aren't many airport hotels I'd care to stay at again, but the Sofitel London Heathrow is both incredibly convenient, especially if you have a morning flight, with comfortable, clean and quiet rooms and excellent Sofitel beds, and with one of the better airport hotel club lounges. I do think management should familiarize themselves more with the Sofitel STEP benefits, however, since I wasn't greeted by management on arrival, nor was there a welcome amenity, which is also supposed to be a STEP program benefit.
If you've stayed at the Sofitel London Heathrow, what was your experience?
Related Posts