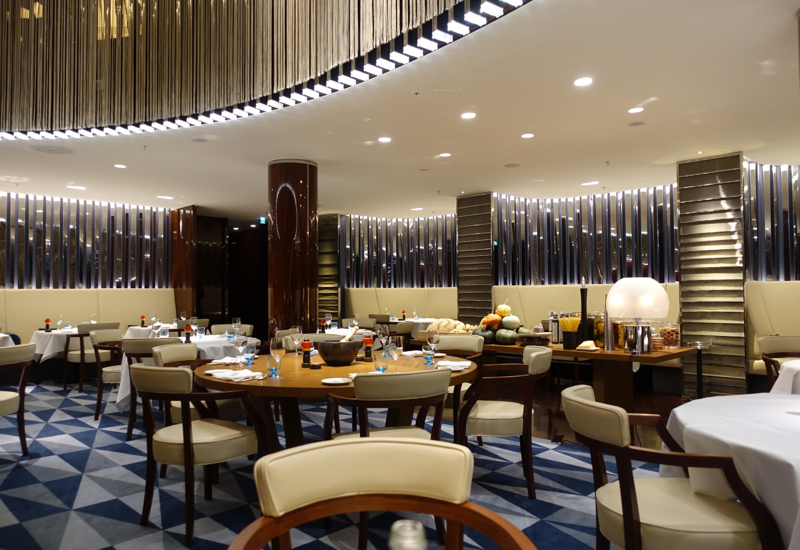 Seeking a Rivea London review? Here's our experience at Rivea Restaurant at Bulgari London Hotel, part of a round the world trip report including first class and business class flights, luxury hotel stays in London and Asia, and restaurant reviews. For the prior posts, please see:
Review: British Airways Concorde Room Lounge NYC JFK Terminal 7
Review: British Airways Business Class on the 747-400 JFK-LHR
Best Seats in British Airways New First Class 747-400
Review: British Airways Arrivals Lounge in LHR and Heathrow Express to London
Launceston Place London Restaurant Review
London Tips: British Museum with Kids
Getting to Rivea at Bulgari London
Rivea Restaurant at the Bulgari London Hotel & Residences is conveniently located at 171 Knightsbridge, just a short walk from the Knightsbridge Tube (subway) station, on the Piccadilly Line. From Rosewood London, it's just 6 stops away.
You'll easily see the Bulgari London hotel signage: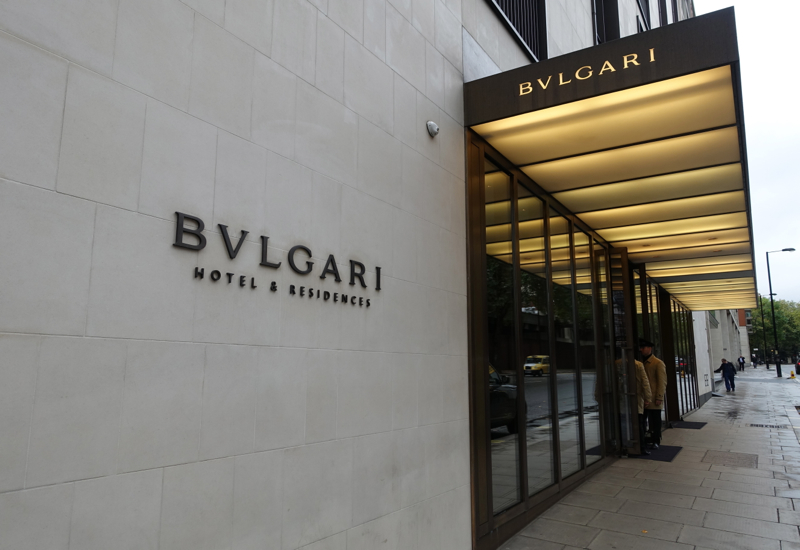 Once inside the hotel lobby, bear to the left, where you'll see comfortable and cozy seating by a fireplace: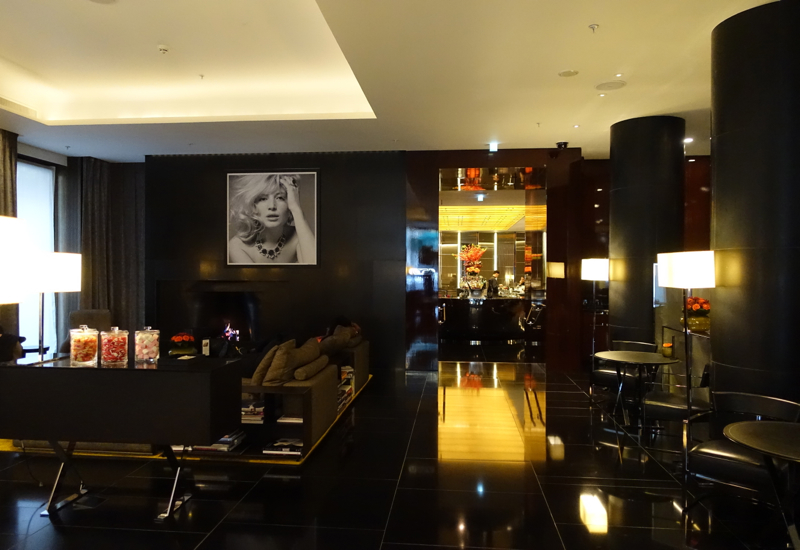 Next, enter Il Bar, which features Bulgari's iconic oval bar: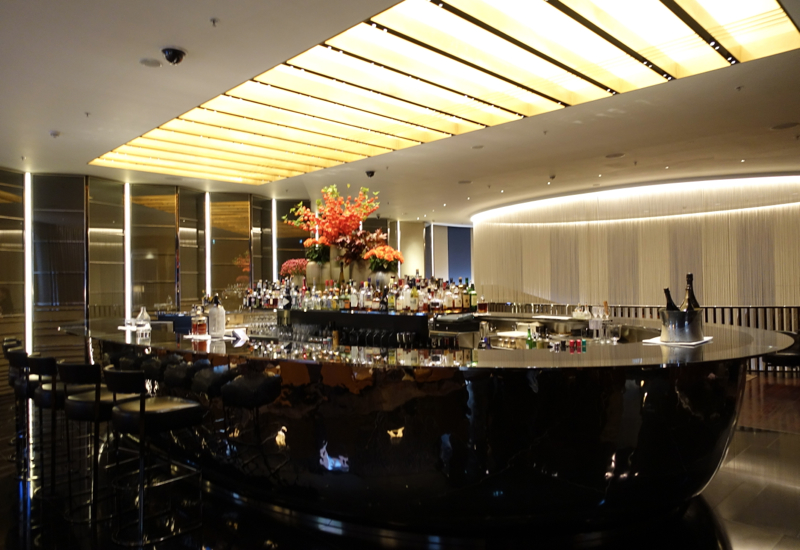 From there, descend the curving staircase to Rivea.
The Scene
We were at Rivea for an early lunch, so only a couple of tables of business folks having working lunches were already seated when we arrived. While we were there, some couples and an Italian family (perhaps hotel guests) were also seated. I can imagine that the dinner scene is busier, since Il Bar is already popular among well-heeled locals.
Rivea Menu and Food
Rivea is an Alain Ducasse restaurant, helmed by his Ducasse protege Damien Leroux, who has worked with Ducasse for 10 years in Provence and Monaco. The menu features small plates with bold flavors, and with a number of tempting choices, I asked our server for recommendations.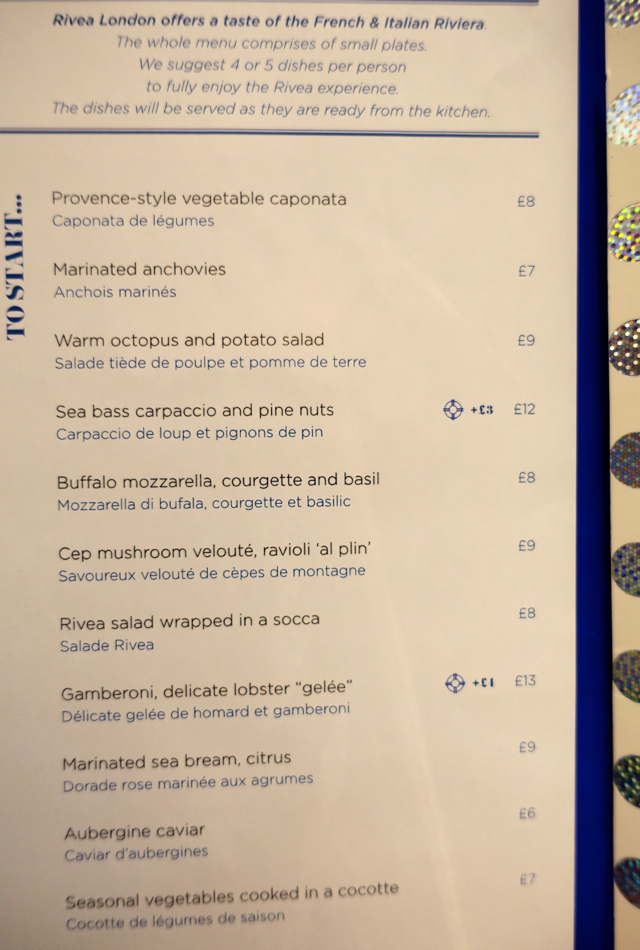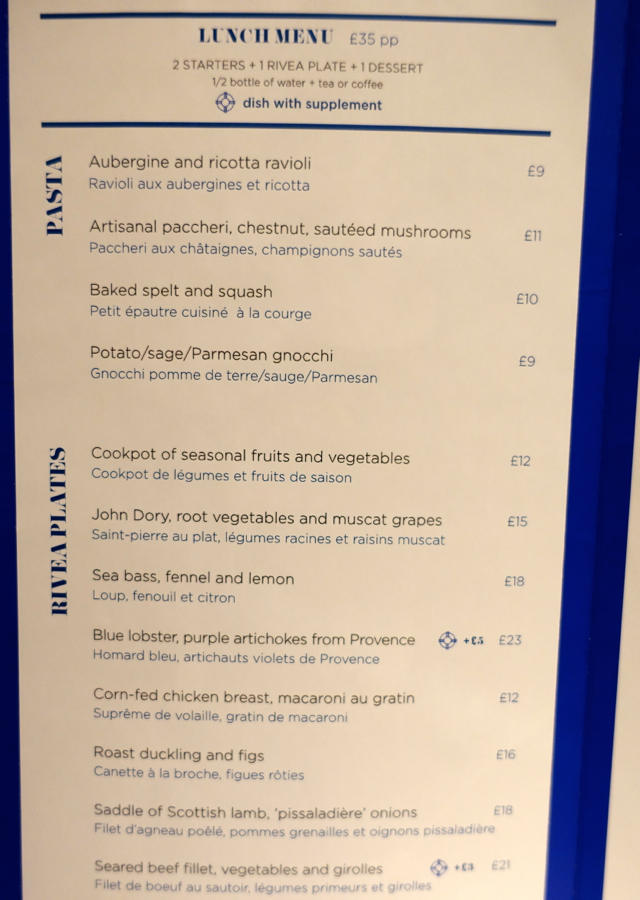 We started off with a complimentary bread basket and delicious olive tapenade. I didn't think my son would care for the tapenade, since he normally doesn't eat olives at home, but it was so good I soon moved the tapenade next to his plate since he was slathering it on his bread even more thickly than I was.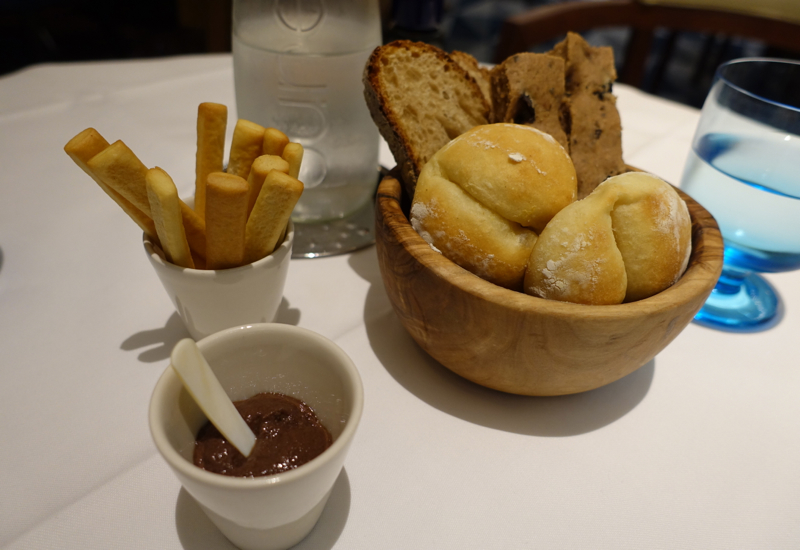 Our server had recommended the Marinated Sea Bream with Citrus as an appetizer, and it was beautifully plated. The fish was pristinely fresh, with delcious, sweet flesh, and both of us enjoyed it, even though only I ate the citrus pieces.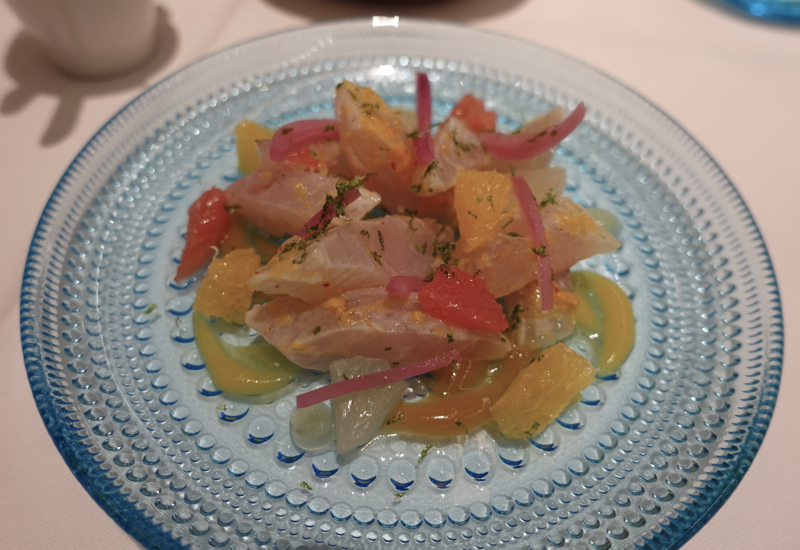 Our next dish was one I was intrigued by, given my affinity for chestnuts: Artisanal Paccheri with Chestnuts and Sauteed Mushrooms. Paccheri is a kind of pasta from the Campania and Calabria regions in Italy, and while Rivera's Paccheri are made from dried pasta (unlike, say, Rivea's gnocchi, which is freshly made) it was nonetheless a beautifully balanced and satisfying dish, with the perfectly al dente pasta, sweetness of the chestnuts, and earthy wild mushrooms all tangled together in a light creamy sauce.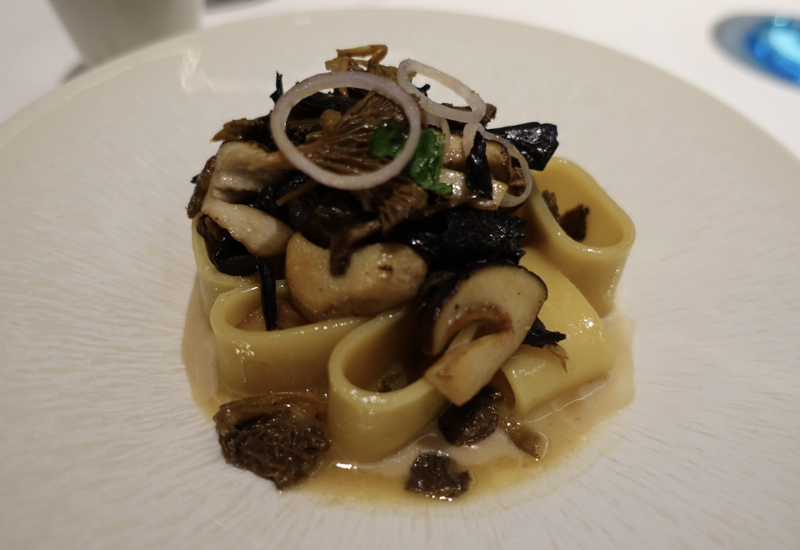 The munchkin decided to order the Seared Beef Fillet for his main dish, and as with everything we ordered, it was prepared perfectly and plated attractively. Because the other dishes were so excellent, however, it suffered a bit by comparison, simply because it was more ordinary and something you can readily get at a number of places.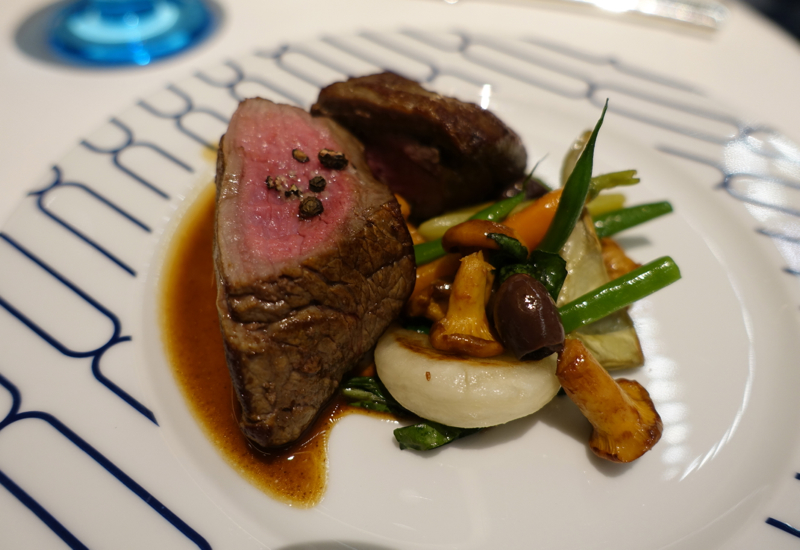 Both of us agreed that we preferred my Roast Duckling with Figs, which offered both roast duck breast and rich confit with perfectly crisped duck skin, all plated with silky rich natural duck jus and fresh figs–yum!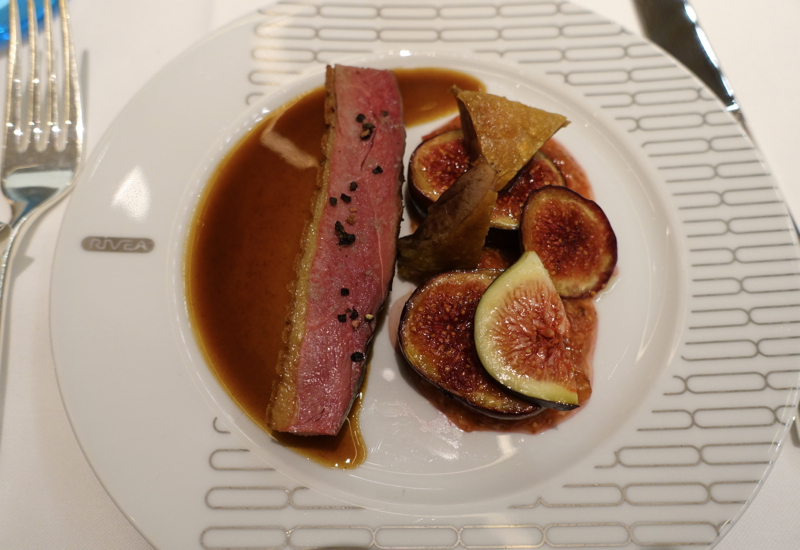 For dessert, I chose the Green Plum Cookpot, which was exactly as described, with both cooked plums and fresh plums in a cute casserole dish, served with almond ice cream. It also came with some crispy pastry cookies. I liked it and it was very fresh tasting, but I've had many desserts I've enjoyed more.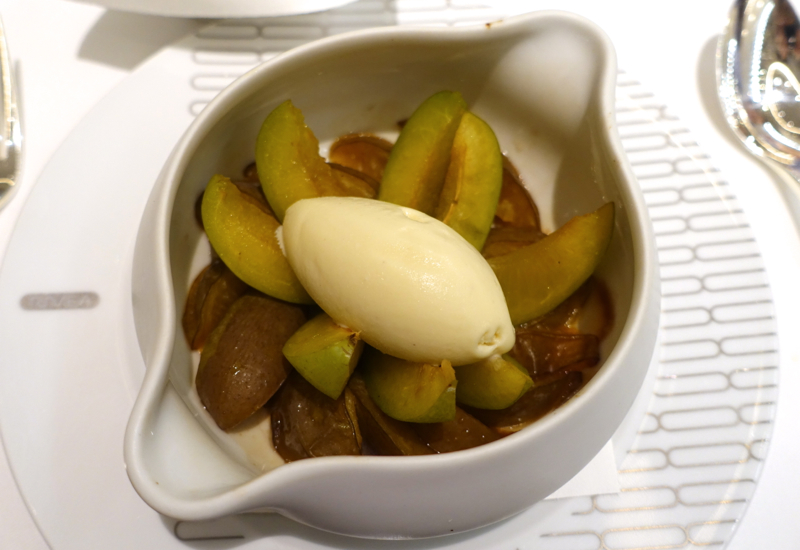 My son enjoyed a selection of ice creams and sorbet: vanilla ice cream, lavender honey ice cream, and strawberry sorbet. Our favorite was the honey lavender ice cream.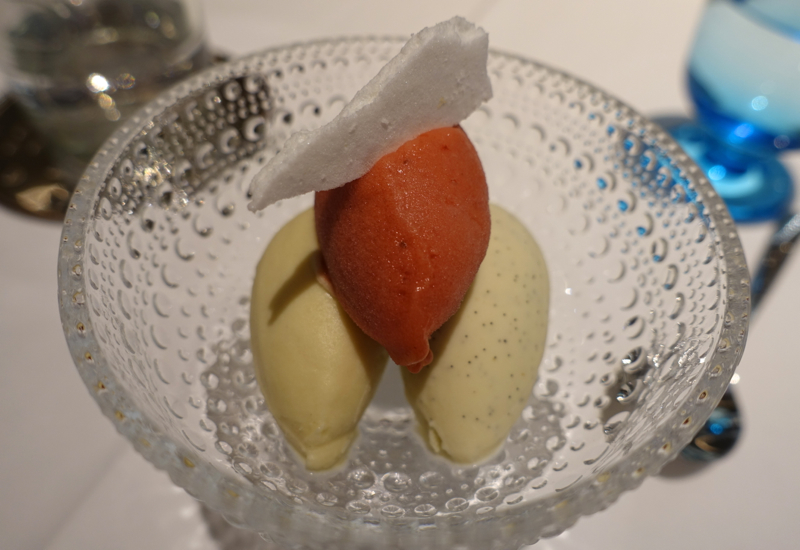 Even though we'd enjoyed a very satisfying meal and were full, Rivea capped it all off with some complimentary shortbread cookies with chocolate filling. They looked so delicious that we asked if we could take them with us instead, to enjoy when we were hungrier, and our server was happy to oblige, wrapping them up very nicely.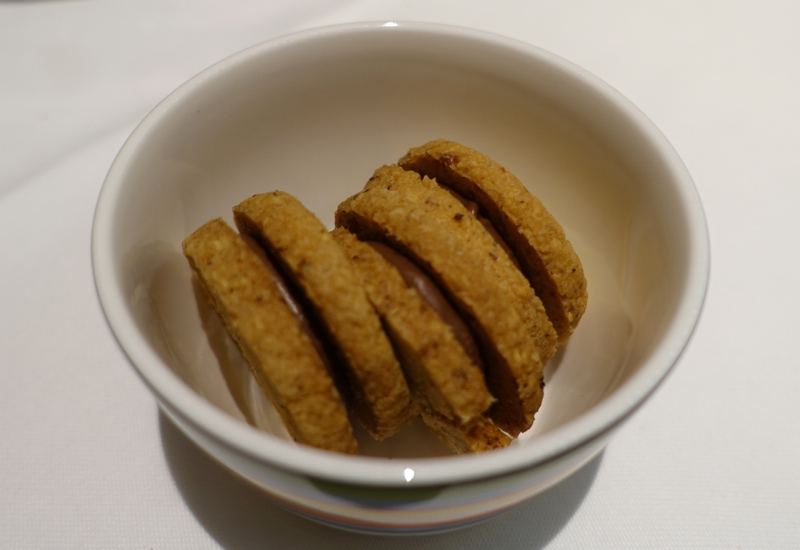 The Service
Service, from our welcome through dining recommendations, serving the courses and water refills was excellent: attentive and always there when we needed our server, but never hovering. The meal was also paced nicely. Overall, service felt more polished and professional than at Launceston Place, which probably isn't surprising given that Rivea is in the 5-star Bulgari Hotel, a Virtuoso property.
The Verdict
I've grown a bit leery of even high end "celebrity chef" restaurants, especially when the celebrity chef is one with as many restaurants and projects as Alain Ducasse has. But I was pleasantly surprised by Rivea, at least for our lunch. I would order everything except the beef fillet and the green plum cookpot again, and in particular return for the Sea Bream and the Duckling with Figs, which were standout dishes.
If you've dined at Rivea at Bulgari London, what was your experience?
Related Posts
Petrus London Restaurant Review
Launceston Place London Restaurant Review
Disclosure: My family and I were guests and enjoyed a complimentary lunch at Rivea London, however the views expressed in this post are my own.
Need Award Booking Help? Our fee is as low as $75 per ticket if you book your hotel through us.
If you enjoyed this, join 150,000+ readers: please follow TravelSort on Twitter or like us on Facebook to be alerted to new posts.
Become a TravelSort Client and Book 5-Star Hotels with Virtuoso or Four Seasons Preferred Partner Amenities!