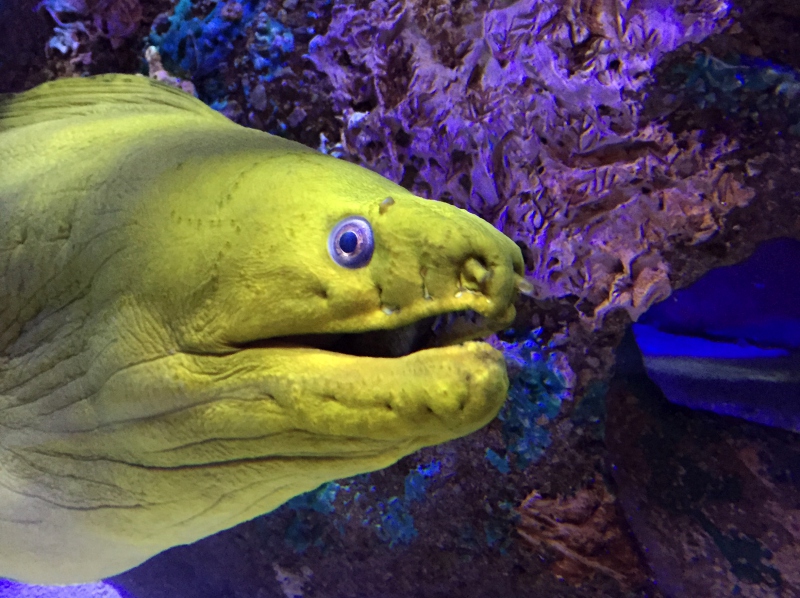 We recently made a quick trip to lovely Sarasota, Florida, and visited the Mote Marine Laboratory and Aquarium there. It's a perfect family place to spend a few hours looking at the fish and marine mammals (manatees!), and learning about the sea life. Adult tickets cost $19.75, and kid tickets (age 4-12) cost $14.75, while kids under 4 are free. If you happen to be visiting friends or relatives, they may have a membership which will allow free guest admission.
Without question, the highlight of the trip for me were the manatees. I had no idea they are so big: at over 10 feet long and weighing over 1,000 pounds, their sheer bulk is amazing.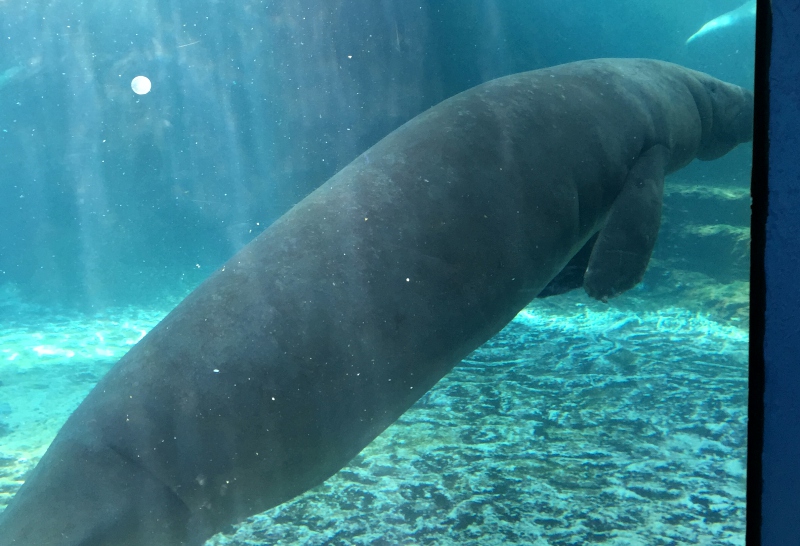 As we stood by the glass of the tank, the manatees repeatedly swam right up to our faces, eyed us curiously, and swam away. This behavior is both delightful and heartbreaking. These animals clearly show an intelligence capable of responding with sophistication and keen awareness to their environment– which is essentially a jail. These two manatees were born in captivity, so I hope that their captivity helps "raise awareness" about this amazing, but endangered species, as the aquarium claims.
For my son, the highlight was the fossilized jaws of Megalodon, the 60-foot long ancestor of the great white shark that dominated the seas some 3-23 million years ago. The aquarium also has a video explaining who Megalodon was and what happened to it, as well as a life-size drawing bound to capture the imagination of any kid (or grownup) who likes scary animals with large teeth.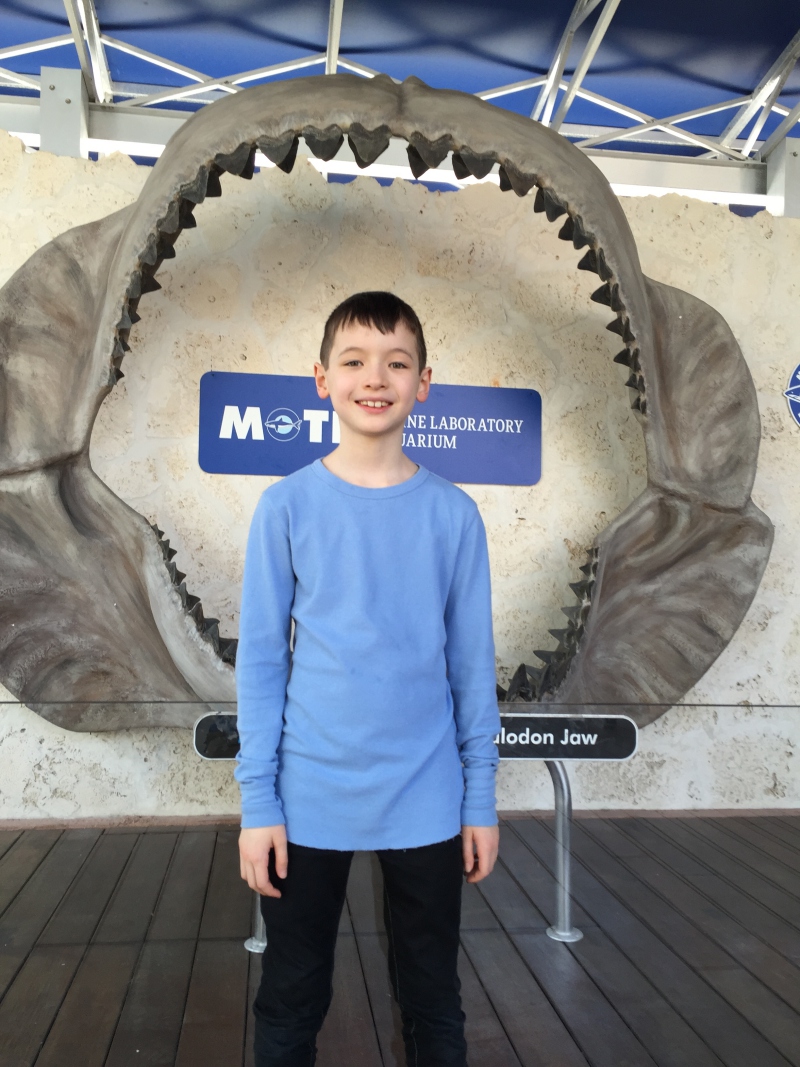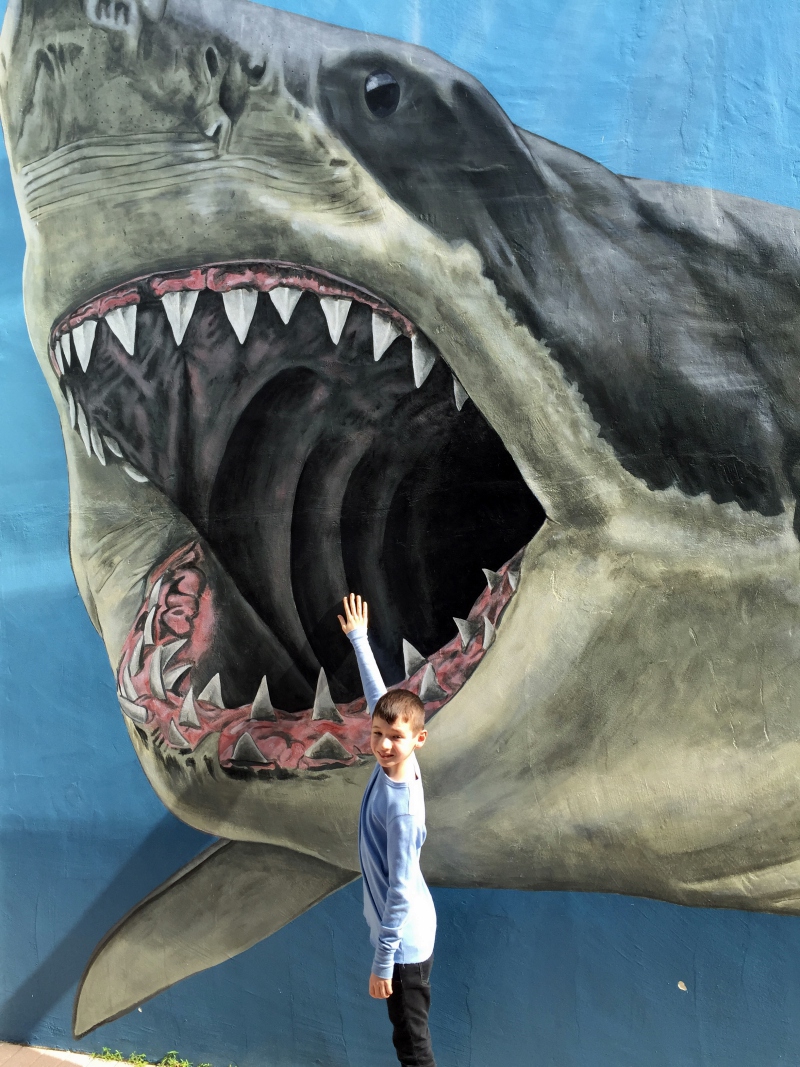 We also tremendously enjoyed the turtles there, as well as the good amount of educational information about he turtles and how they live. Although, again, watching turtles move lethargically within a tiny pen is slightly different than observing them in the open sea. We missed the otters because we were running short on time, but these playful animals are always fun to watch.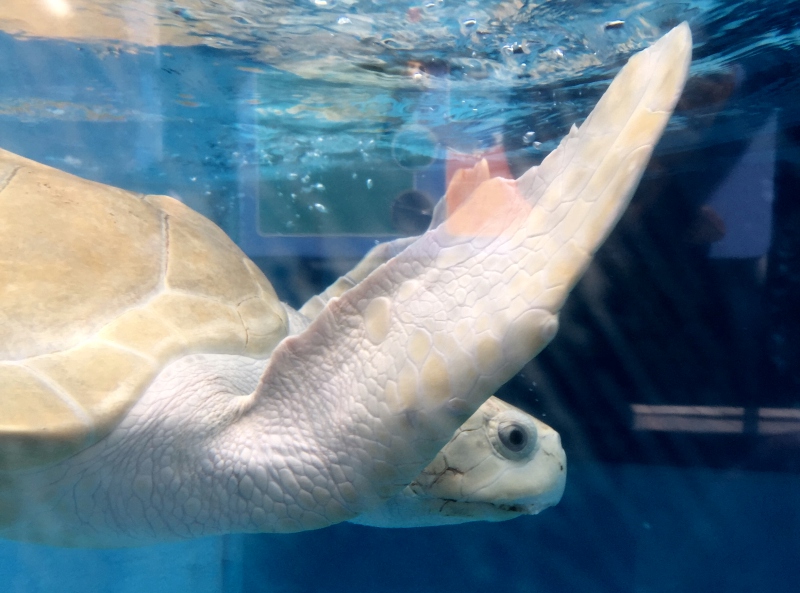 There was also a very beautiful hammerhead shark tank. I've never seen these unusually-adapted creatures in the wild, so it was a pleasure to see them here.
A larger tank held some larger sharks, such as this Sandbar Shark: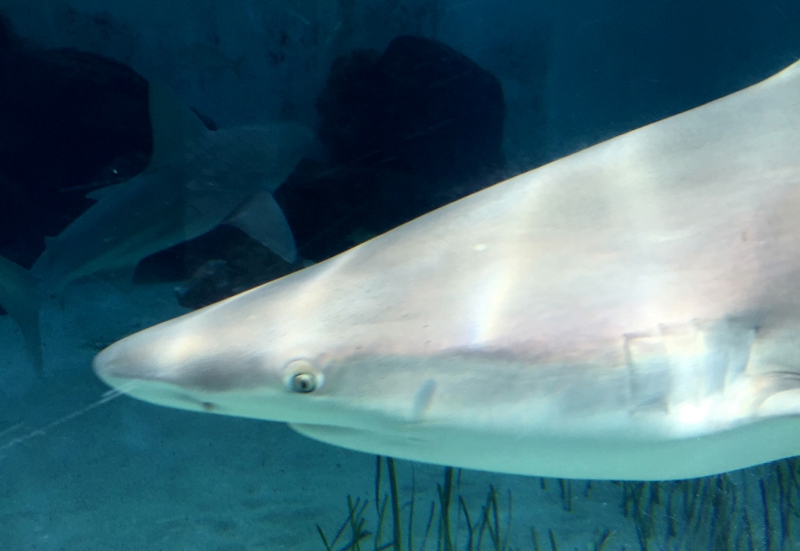 There were many other smaller exhibits, such as this moray eel, and a jolly (kidding!) white grouper.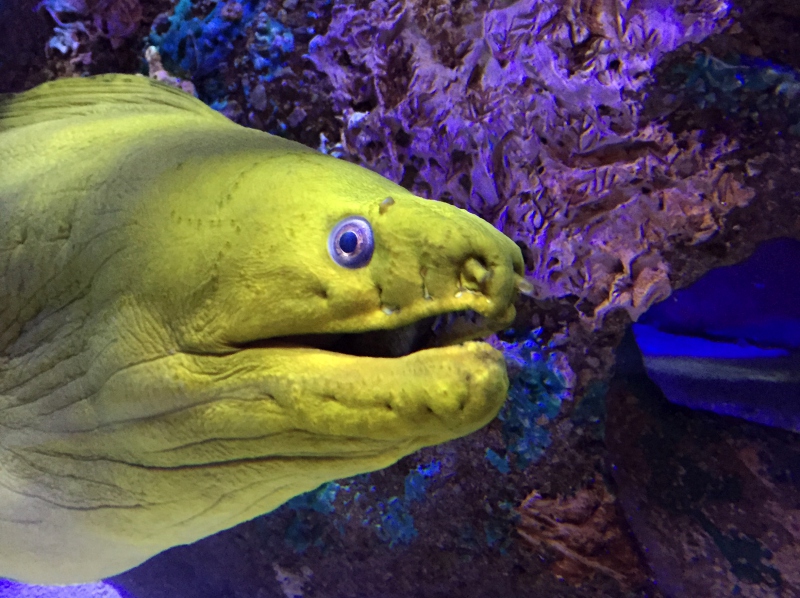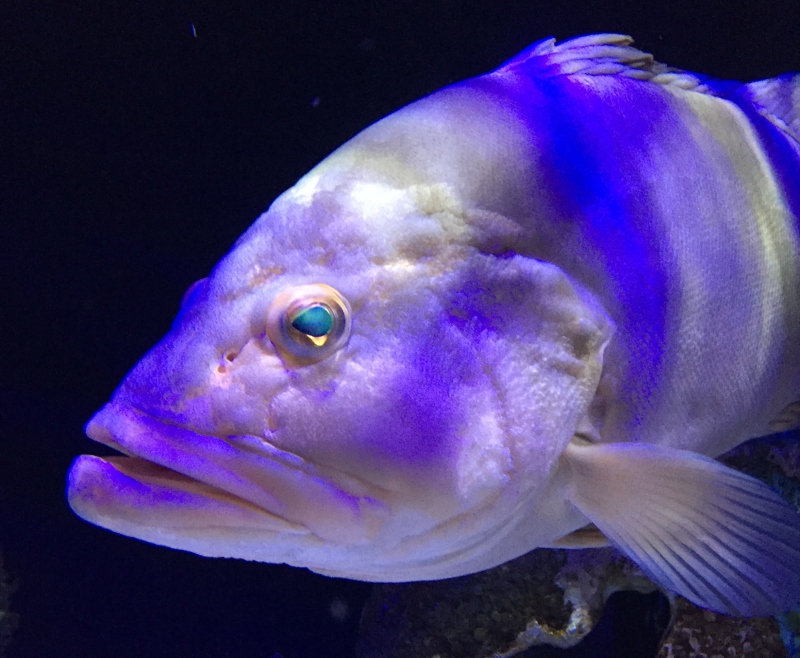 The aquarium is divided into two buildings, separated by a short 5-minute walk. There is usually ample parking, but by chance on the day we arrived there was a nearby water-ski show so the parking lot was full.
Bottom Line: the Mote Aquarium in Sarasota is definitely worth the trip, especially to watch the manatees.
If you've visited the Mote Aquarium, what was your favorite exhibit?
Recommended Posts