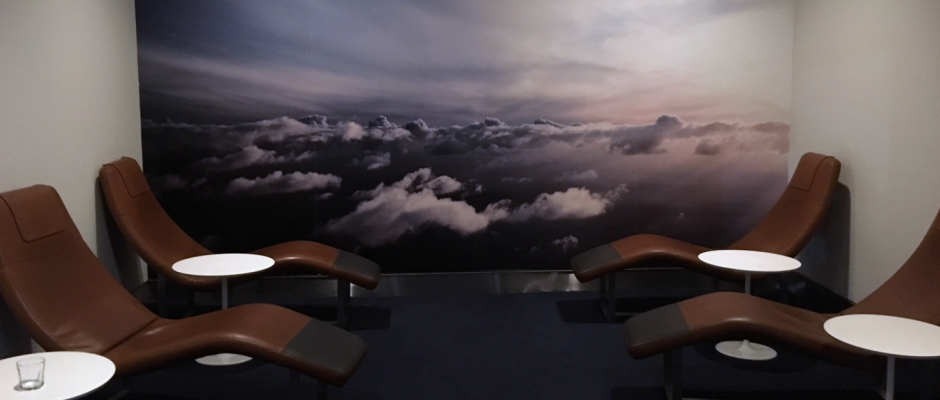 This Review of the JFK Lufthansa Business Lounge is part of a new trip report covering Brussels Business Class to Europe and luxury hotels in Paris and Brussels. If you're flying Lufthansa First Class, see our Lufthansa First Class Lounge at JFK Review. You can also read all of our airport lounge reviews.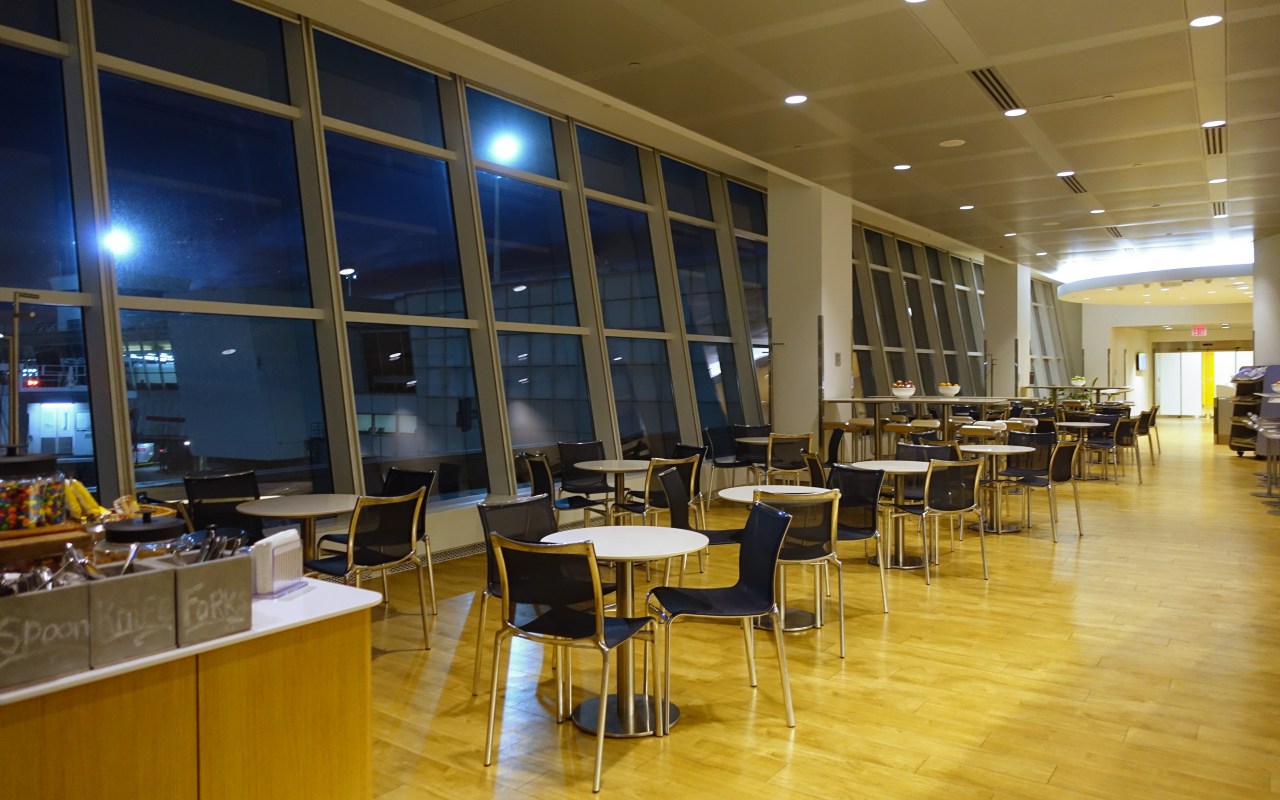 Lufthansa Business Class Lounge JFK Airport Location, Access and Hours
The JFK Lufthansa Business Lounge is located at Terminal 1 post-security, on the left hand side. The Business Class Lounge is open daily from 10am to 1:45am, and if you meet any of the following criteria, you'll have access:
Lufthansa and Star Alliance Business Class passengers with a boarding pass for a same day departing flight
Star Alliance Gold members, with a same day boarding pass for a departing Lufthansa or Star Alliance flight
Lufthansa and Lufthansa Group (SWISS, Austrian, Brussels Airlines) Premium Economy or Economy passengers who have a valid lounge access voucher (this includes a voucher from the Lufthansa Miles and More card) and hold a boarding pass for a same day departing flight
Passengers with a valid Miles & More Frequent Traveler Card and boarding pass for a same day departing Lufthansa, Star Alliance or codeshare flight.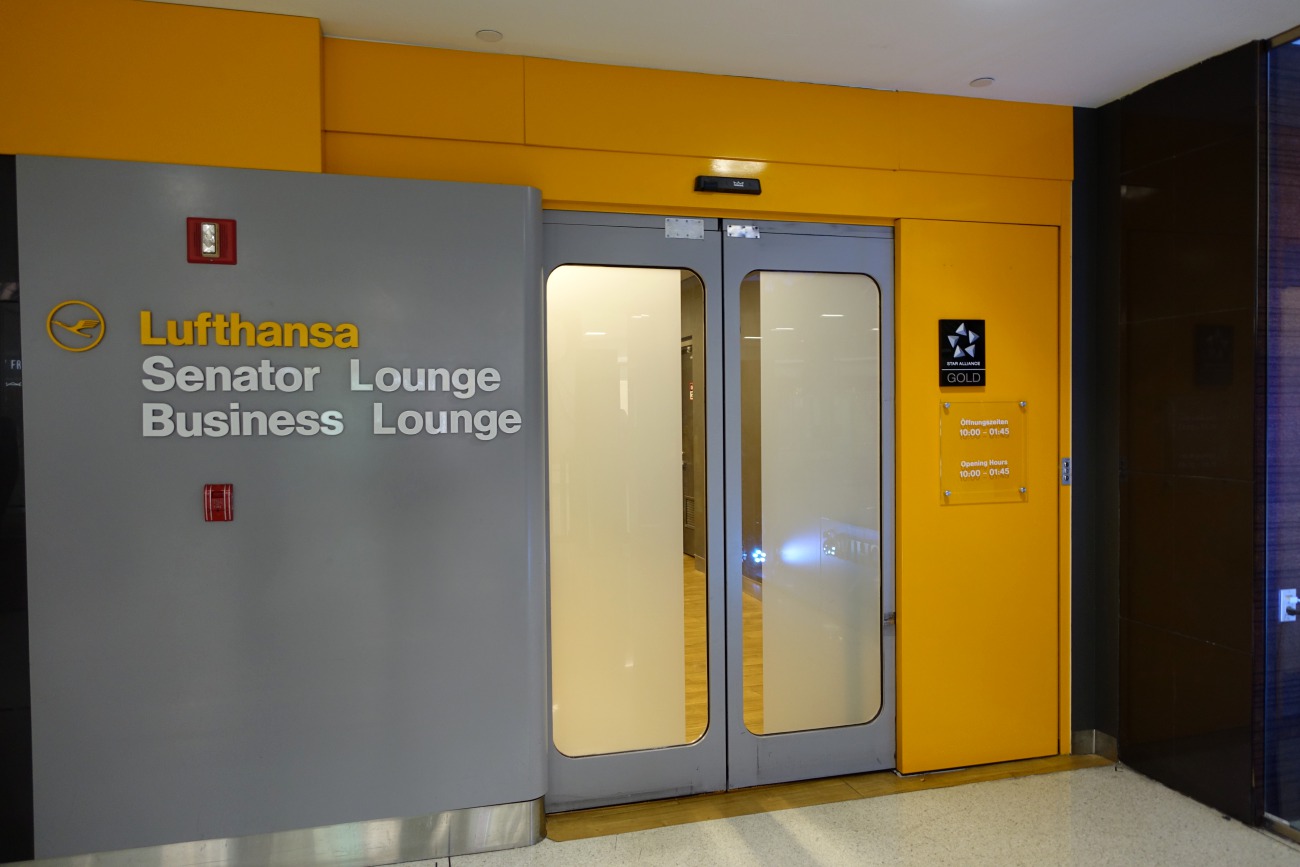 Lufthansa Business Class Lounge JFK Amenities
The Lufthansa Business Class Lounge is on the ground floor, with various seating areas. After reception, to the left, is a TV room, with way too many armchairs all right next to each other.
Just before the buffet are bar tables and stools, with clocks showing the current time in NYC, as well as Frankfurt, Hong Kong, etc.
Across from the buffet are dining tables and chairs, and during the day there's plenty of natural light from the windows, as well as good views of the tarmac.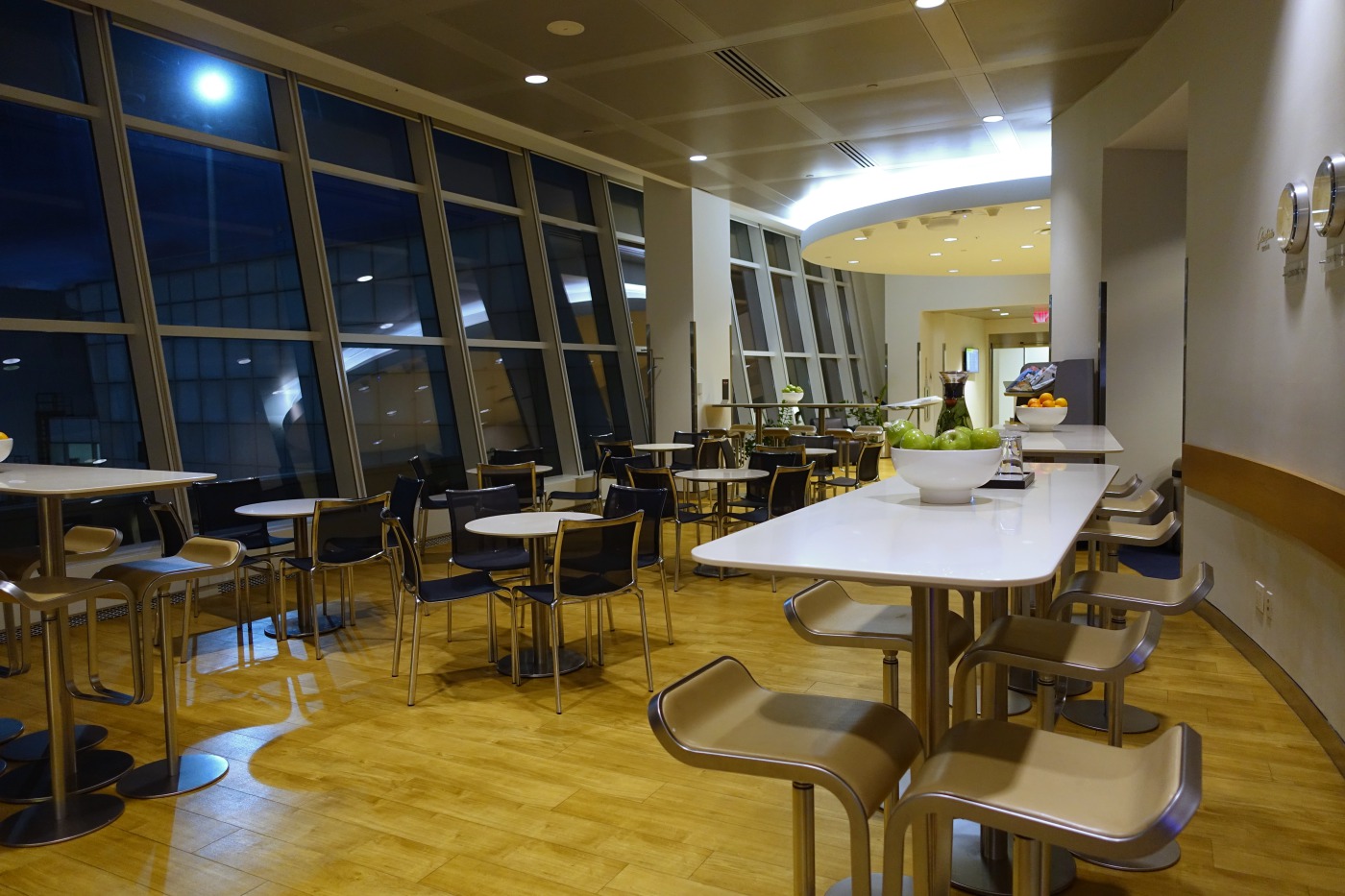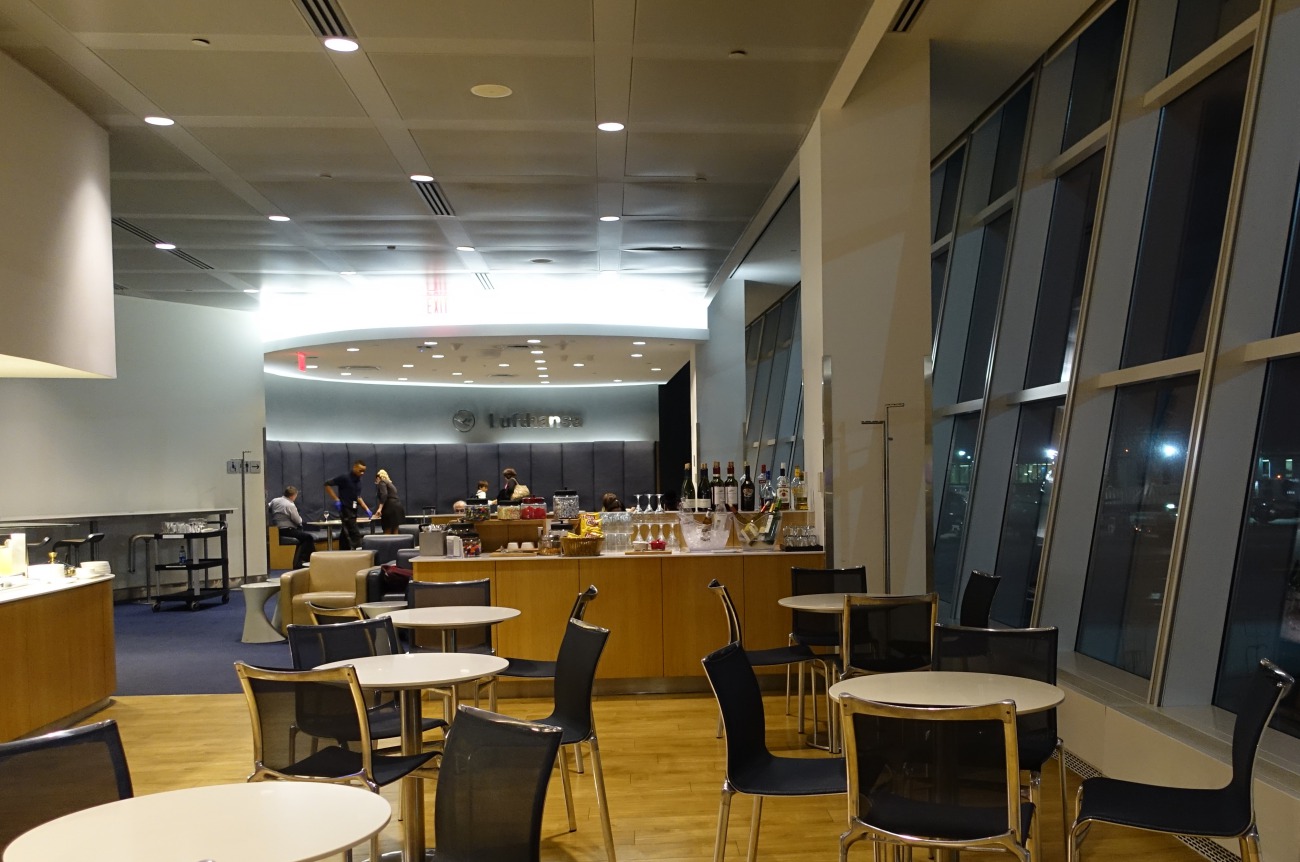 Just after the buffet, on the left, is a small relaxation lounge with just 4 chairs. During busy periods these are usually all occupied, although at about 5:15pm during our visit, it wasn't too crowded. There's additional lounge seating in the area between the main dining area and the end wall of the lounge, and this seating is also very popular.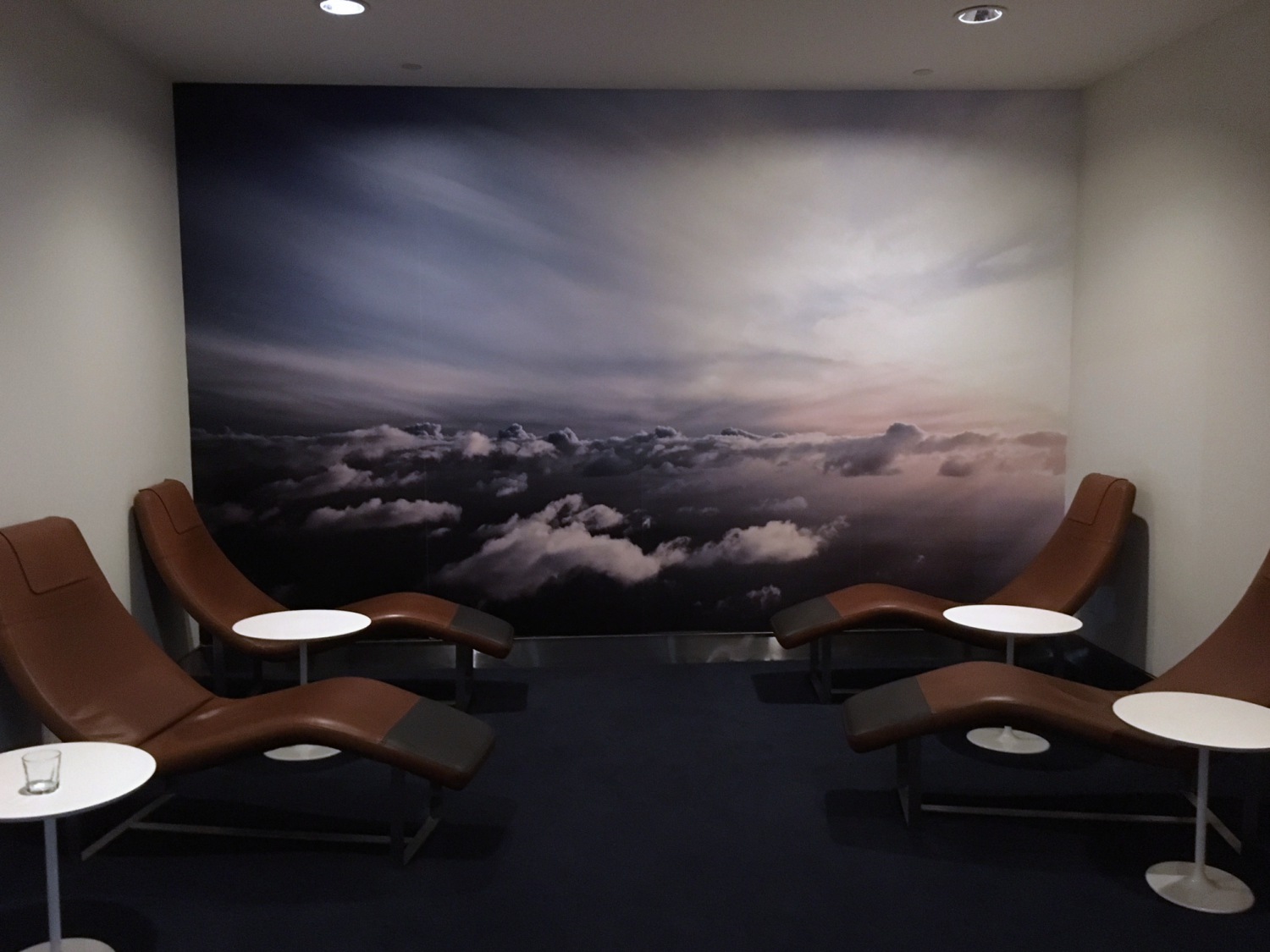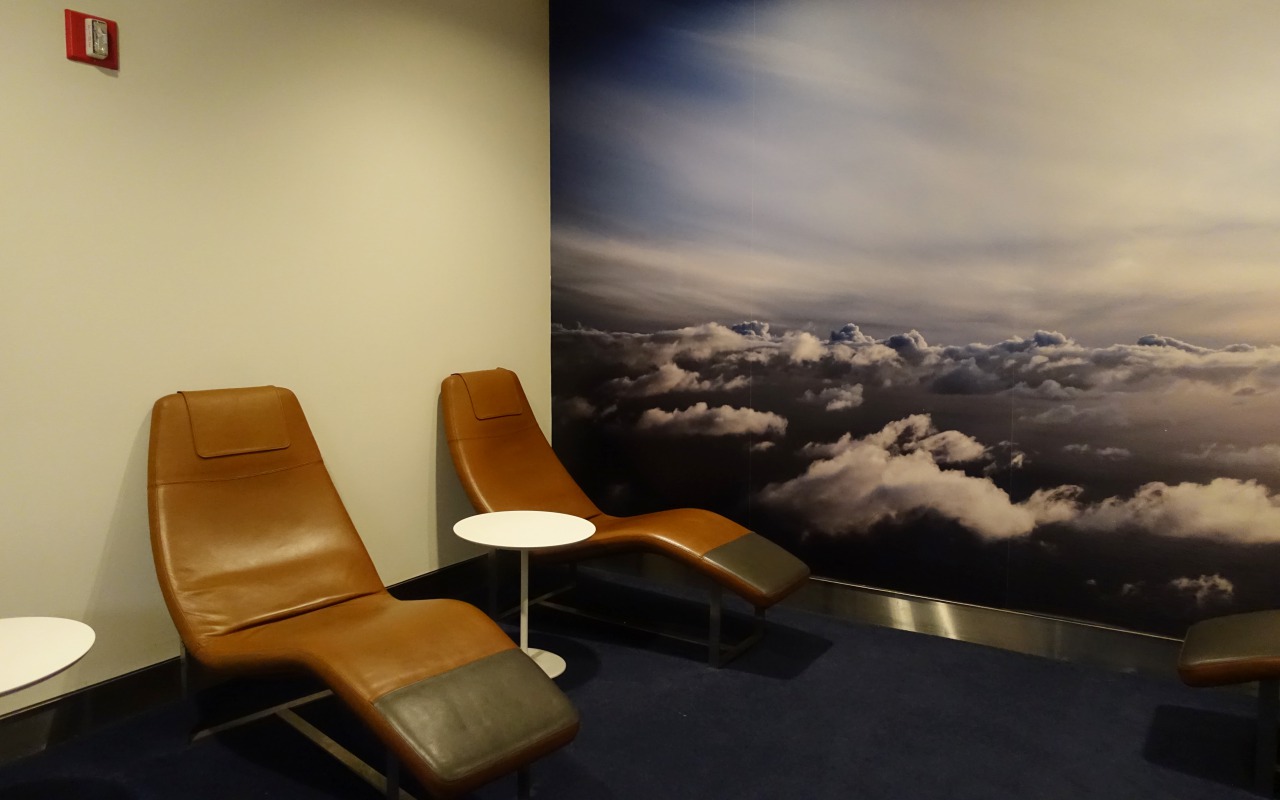 There's also a single shower room, which I'd visited last year and is shared by the Lufthansa First Class Lounge: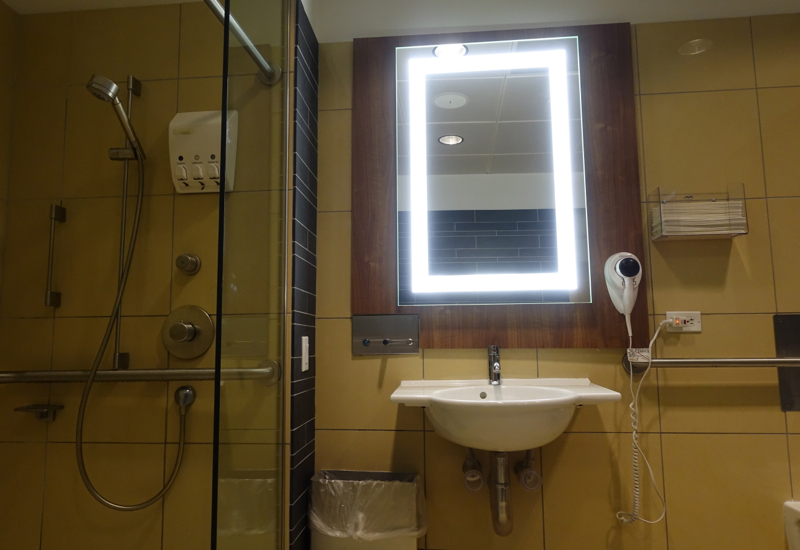 Lufthansa Business Class Lounge JFK Airport Food
Our visit just after 5pm coincided with dinner service, although there wasn't a lot in the way of hot food apart from soup, pasta and bacon, at least compared to lounges such as the Emirates Lounge.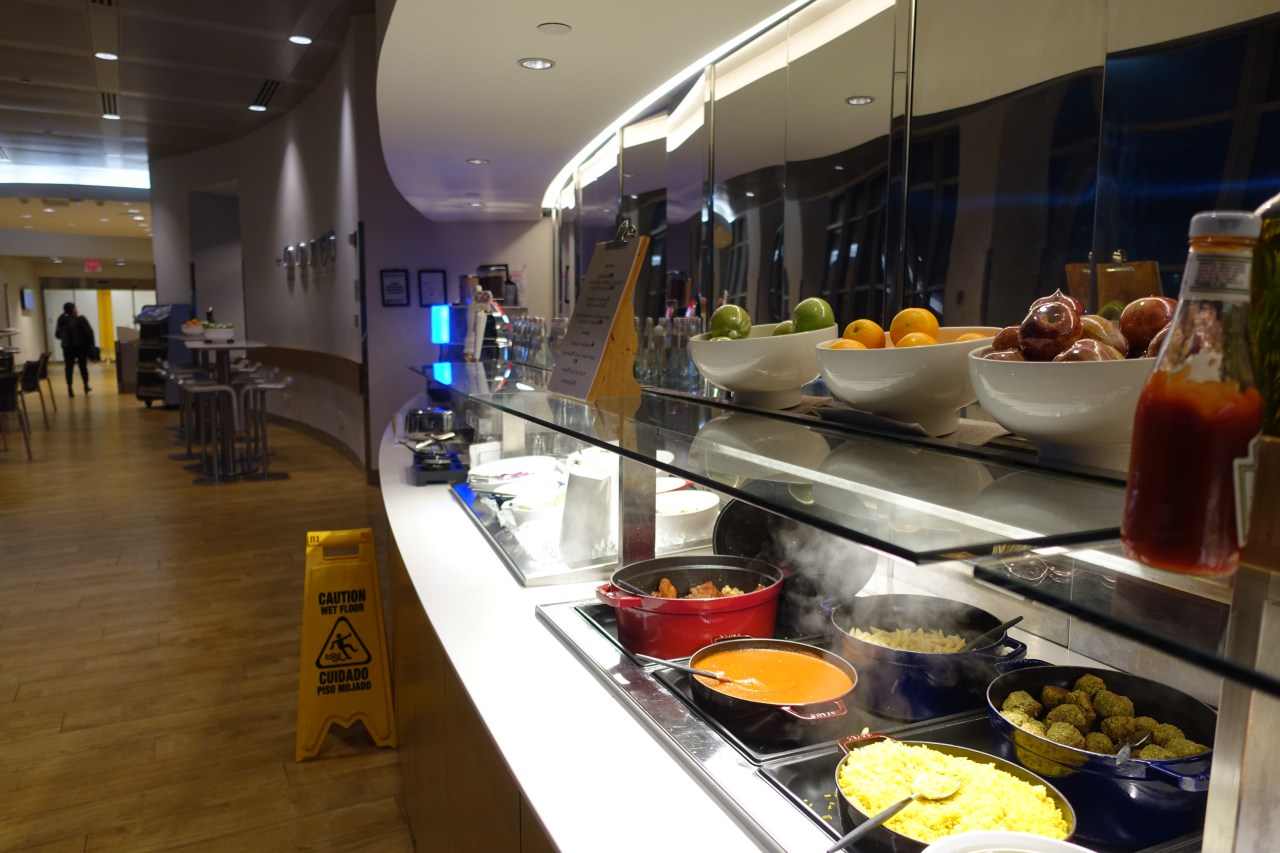 Here's the menu for our visit: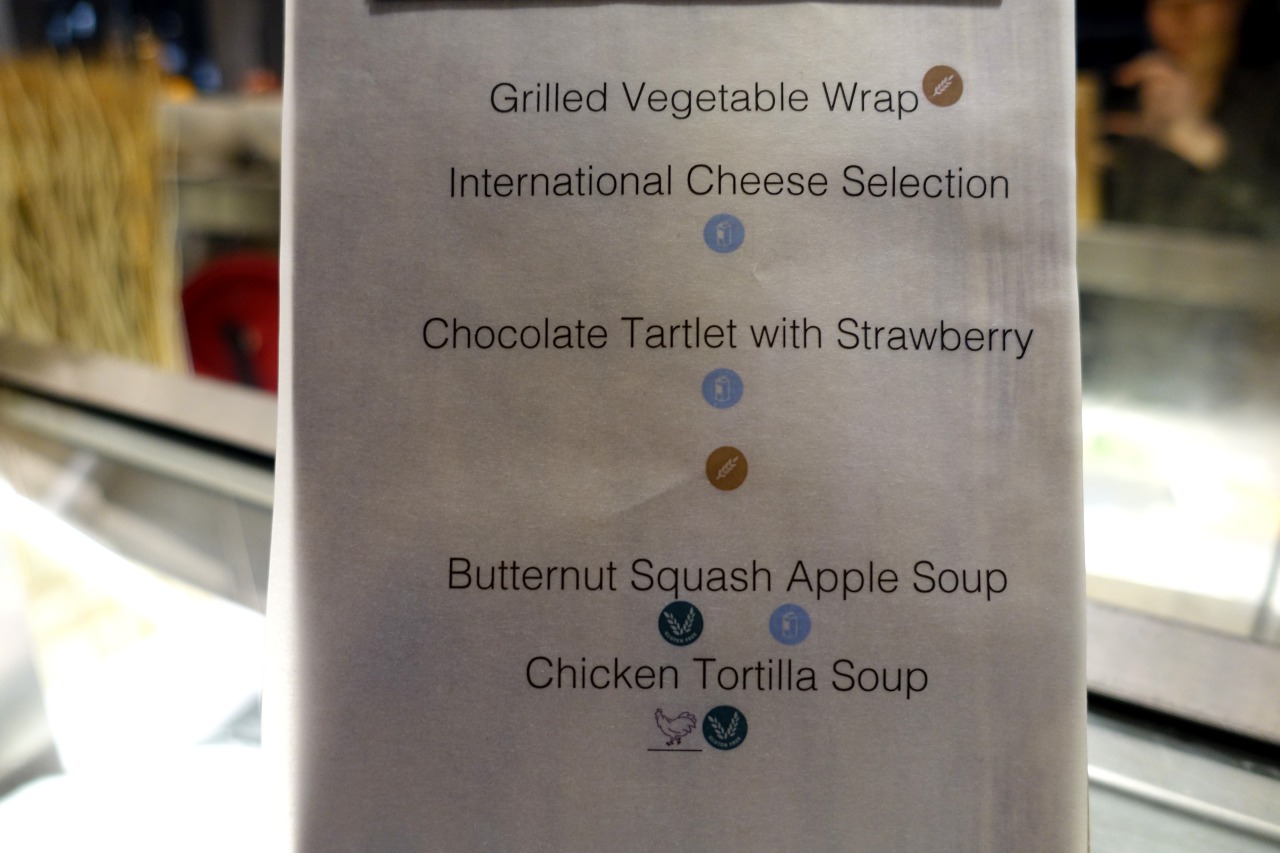 The salad wasn't quite as attractive as similar salad bars at the AMEX Centurion lounges, where the tomatoes are usually riper.
I guess the turkey bacon in dark beer makes sense in terms of German lounge food, but I can't say it looked very appealing. The butternut squash apple soup was a more appetizing choice.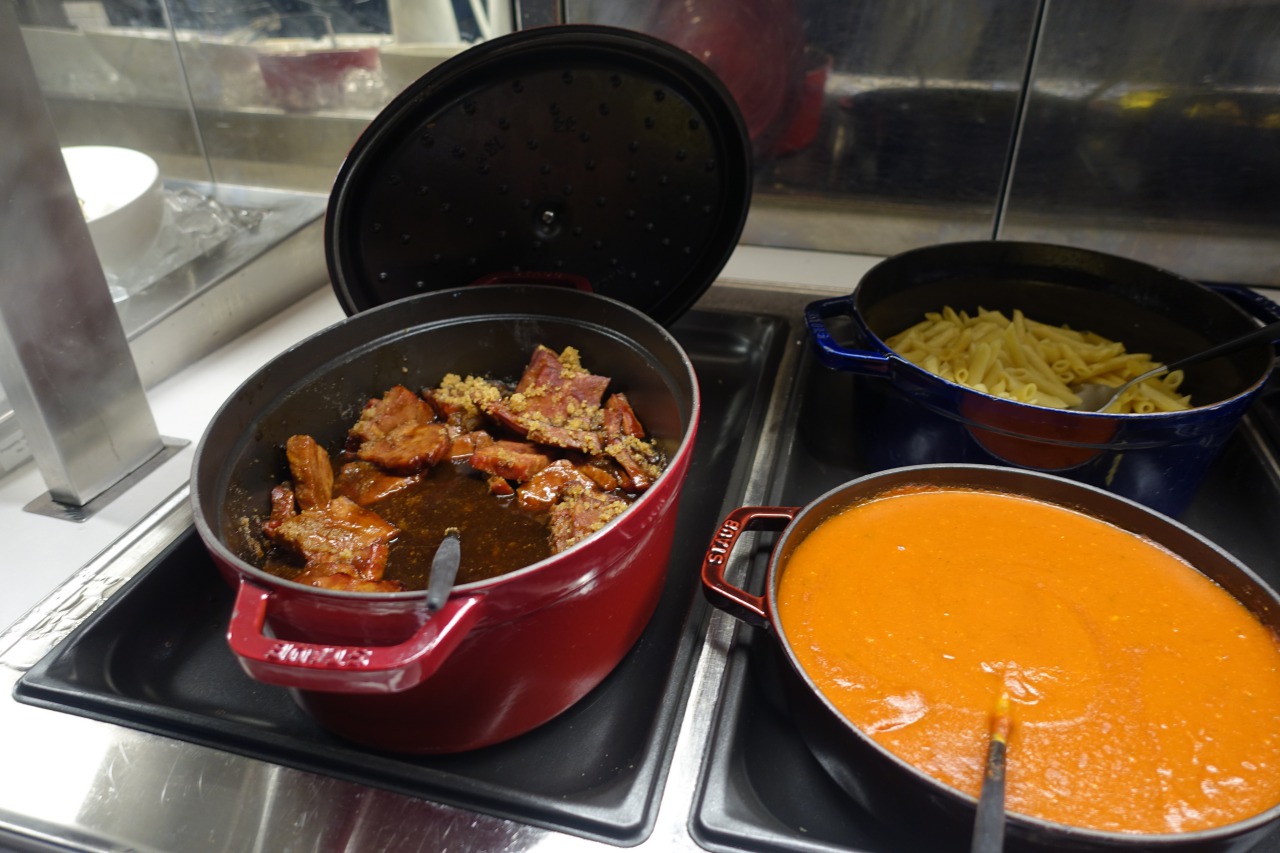 Perhaps due to the lack of other appealing savory options, the cheese plate was very picked over: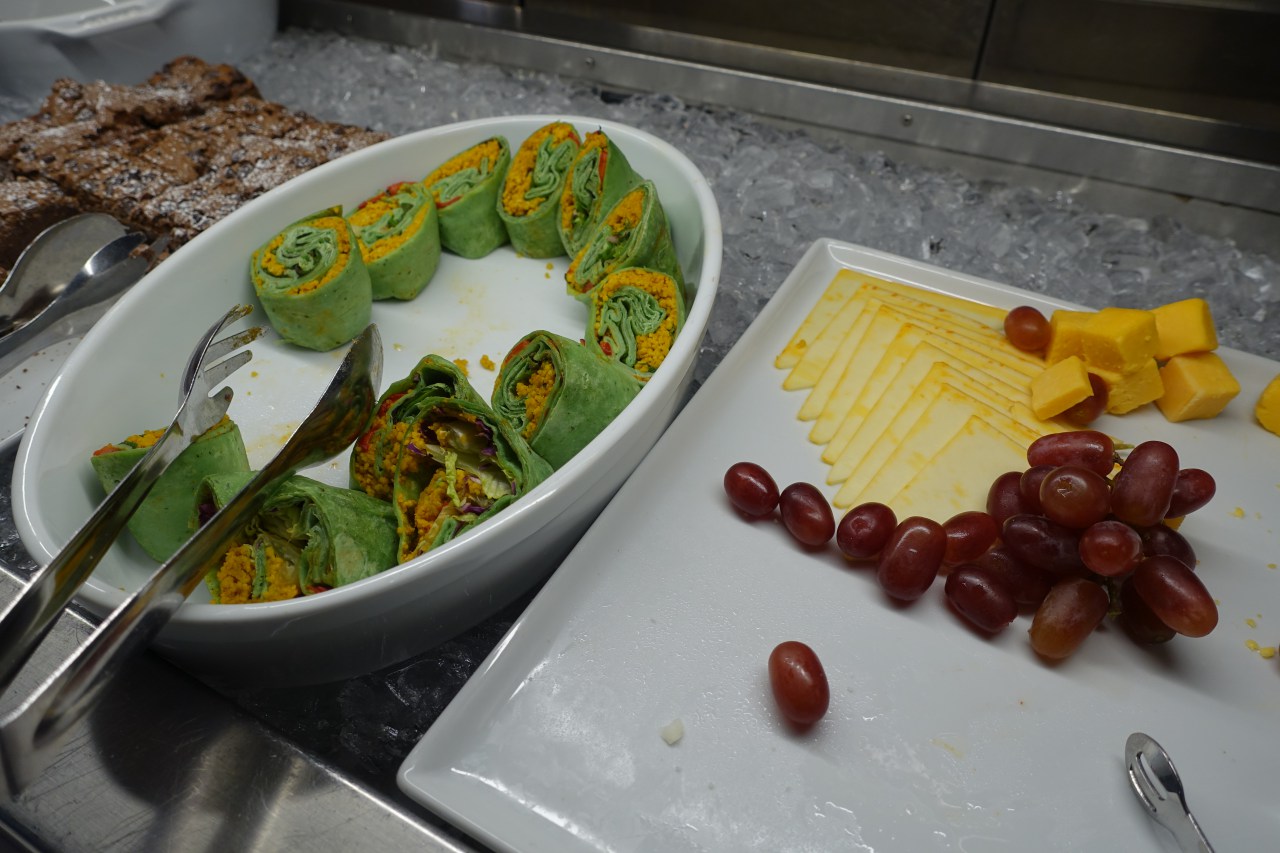 I did like that, along with the chocolate chip bars, there was plain and fruit yogurt on offer: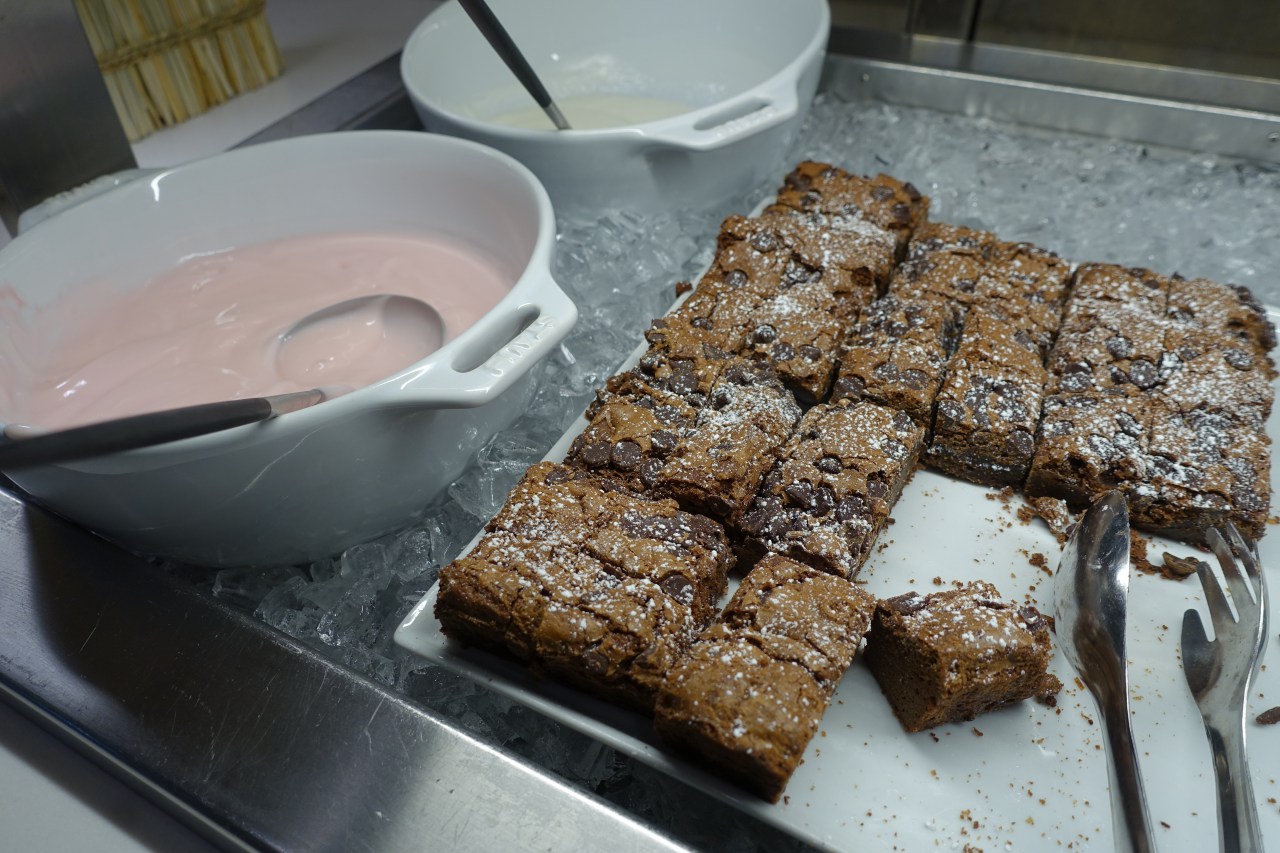 If I hadn't been about to get on a night flight I'd have had a cappuccino, from the coffee machine.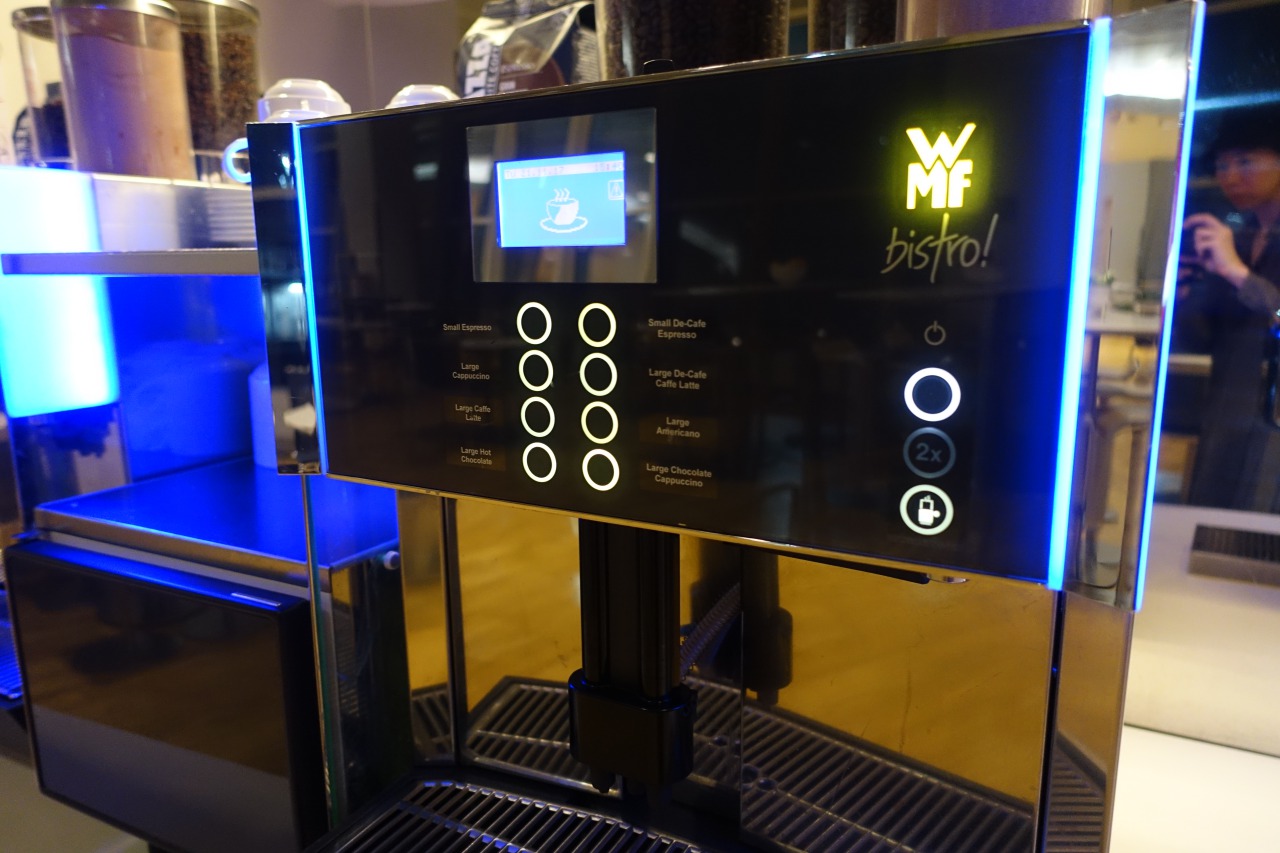 The Verdict
I've reviewed the Lufthansa Business Lounge before, and it's a decent business class lounge for JFK, for a European airline, although it lacks the better food offerings of the Emirates JFK Lounge and convenience of power outlets by virtually every seat and much nicer shower room that the newer Etihad JFK Lounge has. It also doesn't have as many relaxation chairs as the SWISS Lounge in Terminal 4 has, even though the SWISS Lounge is smaller.
Overall, it's fine as a quick stop if you need to get some work done or grab a small bite or drink, but I wouldn't come to the airport early for this lounge.
Recommended Posts
Lufthansa New Business Class 777-9
Review: Lufthansa First Class Terminal Frankfurt
Review: Austrian Airlines 767-300 Business Class
50K Lufthansa Miles and More Bonus Offer Worth It?
Frankfurt Airport Connection Time and Lounge Access
If you enjoyed this, join 200,000+ readers: follow TravelSort on Twitter or like us on Facebook to be alerted to new posts.
Subscribe to TravelSort on YouTube and TravelSort on Instagram for travel inspiration.
Become a TravelSort Client and Book 5-Star Hotels with Virtuoso or Four Seasons Preferred Partner Benefits