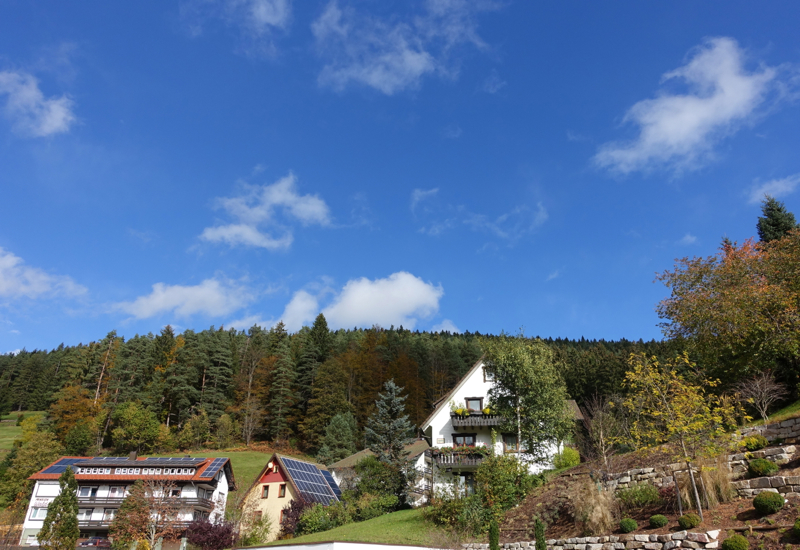 Hotel Traube Tonbach in Baiersbronn in Germany's Black Forest area, has become synonymous with the perfect gourmet dining luxury getaway in Germany, as today's New York Times Magazine highlights. This is thanks to Chef Harald Wohlfahrt's 3 Michelin star restaurant Schwarzwaldstube, and the perfect location of the hotel for everything from hiking, mountain biking and even e-biking to sleigh rides in winter, cooking classes, swimming in the heated saltwater pools, and massage treatments at the luxurious spa.
I was fortunate enough to recently experience Hotel Traube Tonbach, and while Restaurant Schwarzwaldstube was closed during my visit (it's open Wednesday to Sunday and closed Monday-Tuesday), even the hotel's other restaurants and wine offerings more than lived up to its culinary reputation.
Hotel Traube Tonbach Location and Check-In
I'd never been to the Black Forest area of Germany, much less Baiersbronn, where Hotel Traube Tonbach is located. Yet Baiersbronn is within easy reach of Strasbourg and Stuttgart (1 hour 20 minutes), Frankfurt (2 hours), Zurich (2.5 hours), Luxembourg (3 hours) and Munich (3.5 hours).
We checked in at the reception on the left just inside the hotel's entrance, and were personally escorted to our Premium Room in the newer Haus Kohlwald across the street from the main hotel's original building.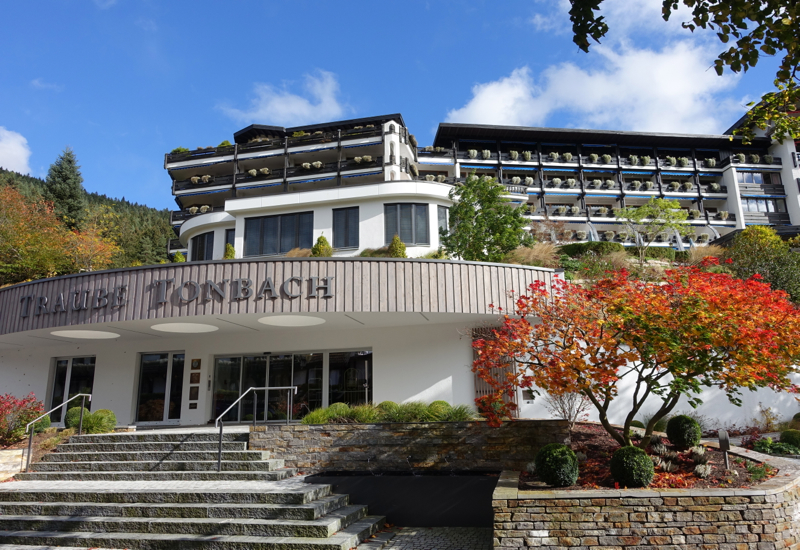 Hotel Traube Tonbach Premium Room
Hotel Traube Tonbach has both traditionally decorated rooms that appeal to many of the older guests who have been staying at the hotel every year for years, and more modern rooms, such as my Premium Room, that younger couples tend to prefer. Here's the entrance to my Premium Room: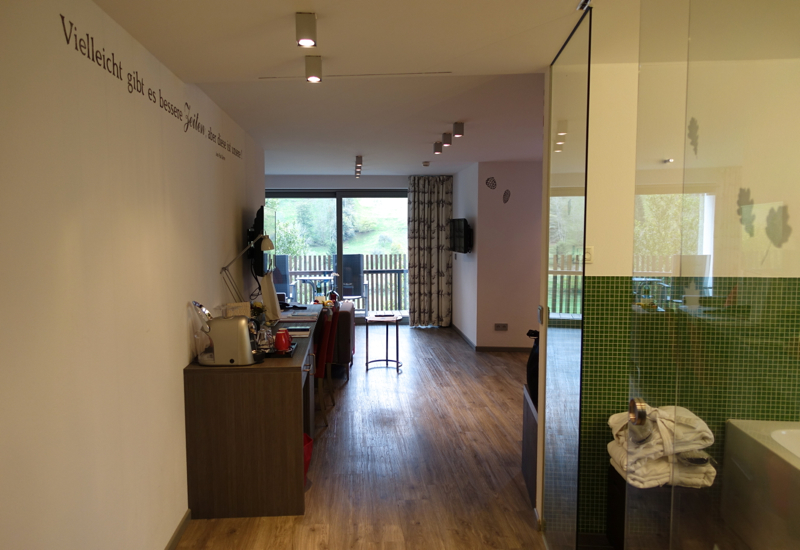 In general, I find many European beds too firm for my taste, but this double bed was very comfortable and I slept well. Most of the double beds are exactly that: two beds pushed together, which can actually be preferable if you have a partner who moves around a lot as they sleep. That said, there are room types such as the Standard Queen that have a single Queen bed if you prefer this.
Another couple of things I was grateful for: power outlets near the bed and fast WiFi. You'd be surprised how sluggish and just plain terrible a lot of hotel WiFi is in Germany, even in some supposedly "5-star" hotels.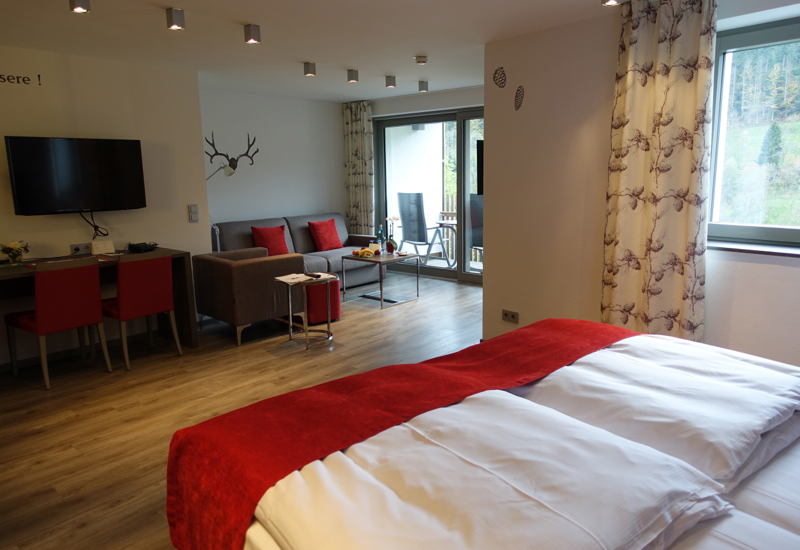 There was a spacious living room area that I didn't have occasion to use, but the table was nicely set up with a fruit welcome amenity: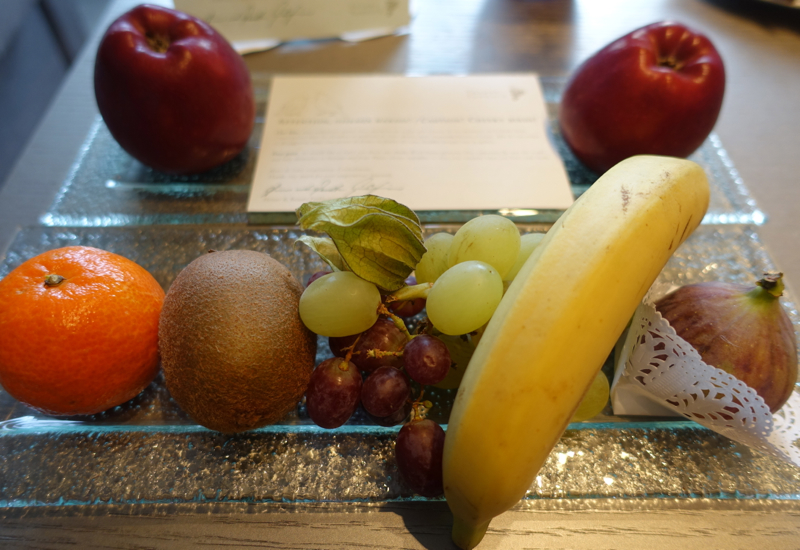 Next to the work desk was an espresso machine, tea kettle, complimentary welcome chocolates, and leaflets describing hotel services, activities, and spa treatments. I especially liked the fresh flower bouquet–flowers add so much to a room, yet even many luxury hotels seem to not place flowers in guest rooms any longer.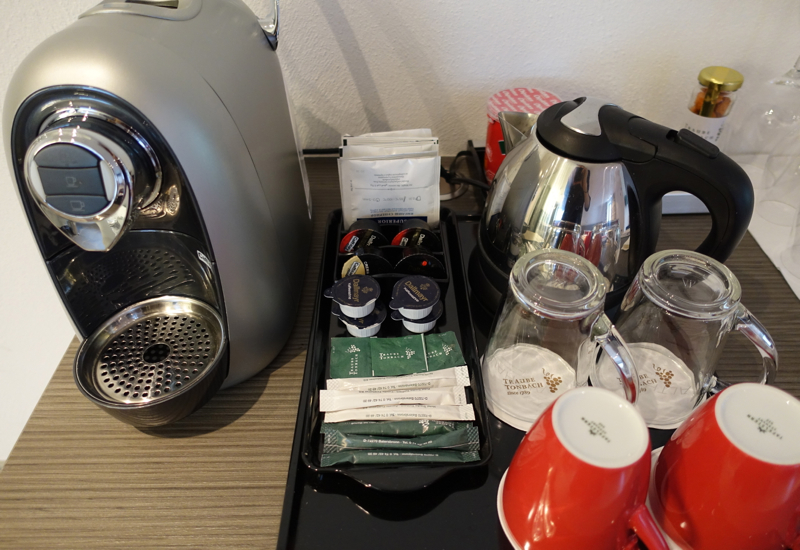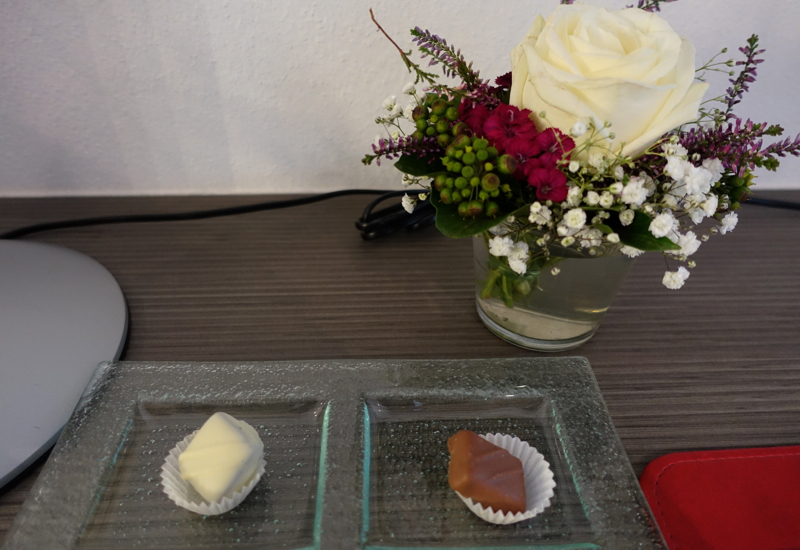 The bathroom offered dual vanities with his and hers sinks, which I consider a key marker of a true luxury hotel. There was also a soaking tub and separate walk-in shower. Plush bathrobes and soft grey Hotel Traube Tonbach slippers were also provided.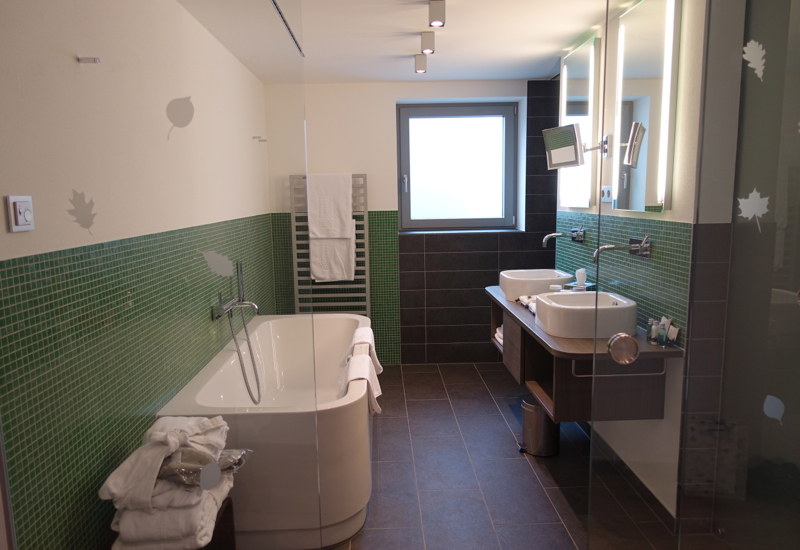 The bath products were hotel branded as "Beaute de la Foret," whereas I would have preferred branded bath amenities such as L'Occitane, which I used instead.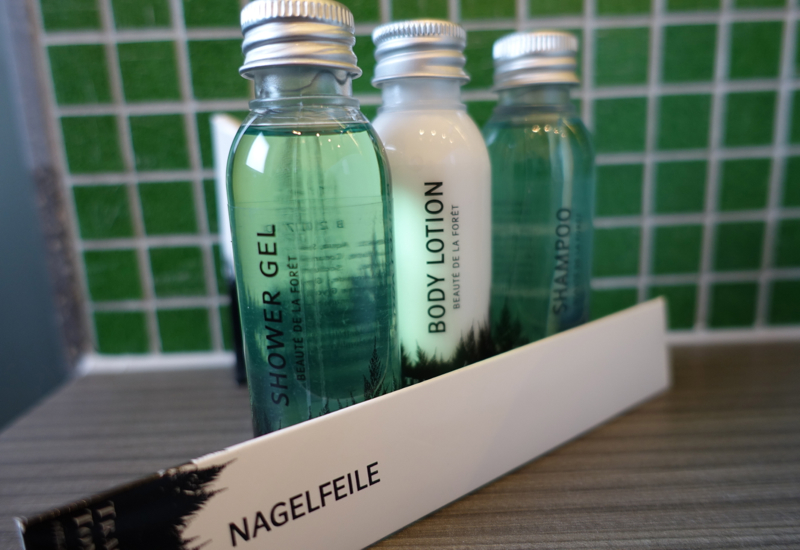 Hotel Traube Tonbach Pools and Spa
I was sad not to have more time at Hotel Traube Tonbach to relax several heated swimming pools: an outdoor saltwater pool, plus indoor saltwater and freshwater pools. Kids have their own pool, plus there are four jacuzzi whirlpools, not to mention sauna steamrooms.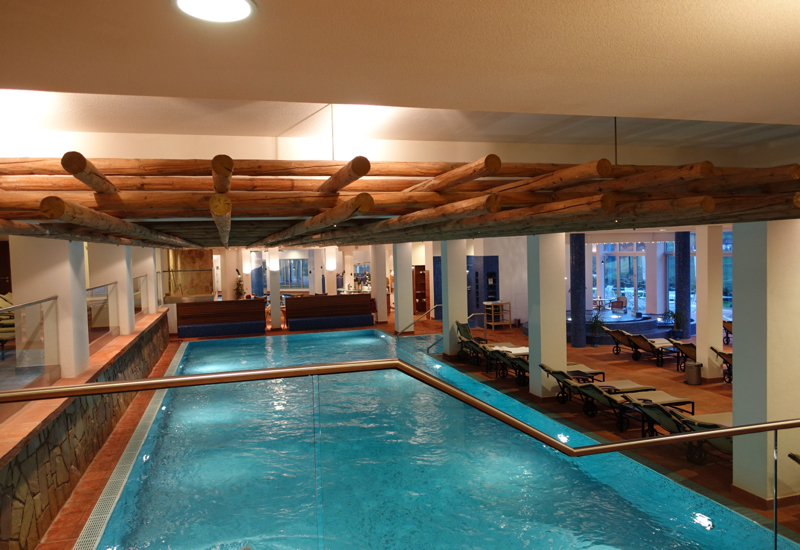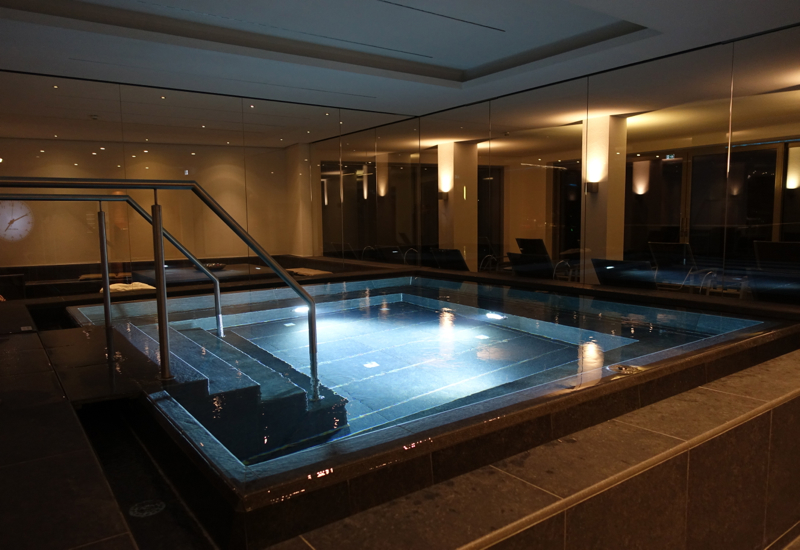 And while I'm not much of a spa-goer, the Hotel Traube Tonbach's Spa looked beautiful, and one of my colleagues noted that her massage was fantastic. I was amazed to see the range of different massages offered, from Hawaiian Lomi Lomi to Traditional Thai Massage (there is a Thai therapist), Balinese Massage, Reflexology, and several Ayurveda inspired massages, among others.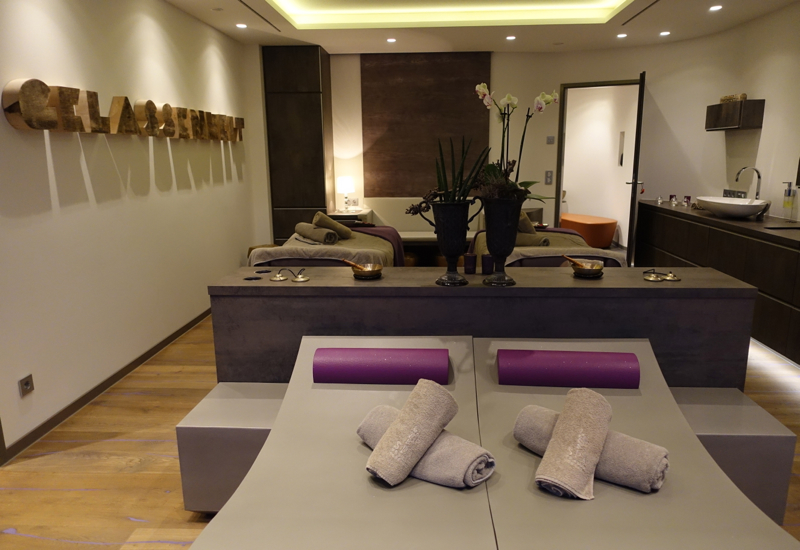 Hotel Traube Tonbach for Kids and Families
Luxury and kids don't always go together well, particularly at certain high-end European properties, but at Hotel Traube Tonbach they do. Not only will kids thrive in the fresh air of the Black Forest area when hiking and e-biking, they can also continue the fun indoors evenings or when the weather outside is inclement.
The kids' club playspace is enormous–the largest indoor playspace I've seen at any luxury hotel, with basketball, pool, ping pong, and arts and crafts tables. Kids can take also their meals there with new friends, enabling parents to savor their 3 Michelin star meal without kids getting antsy.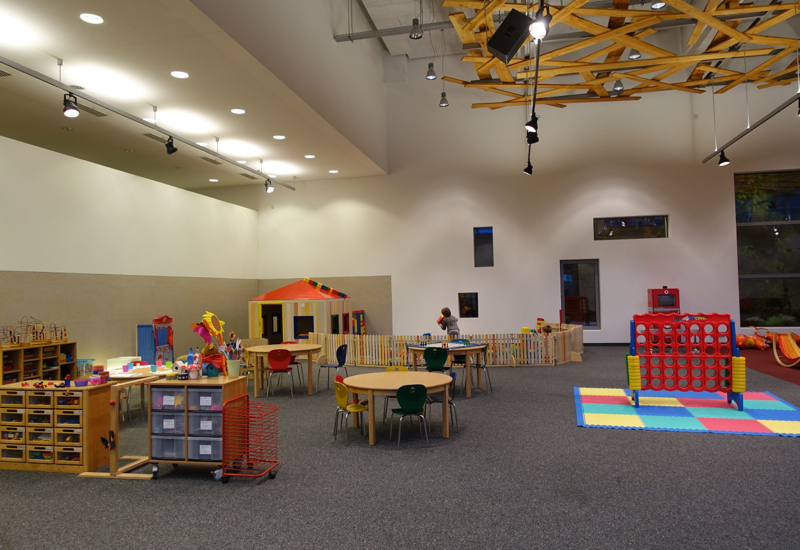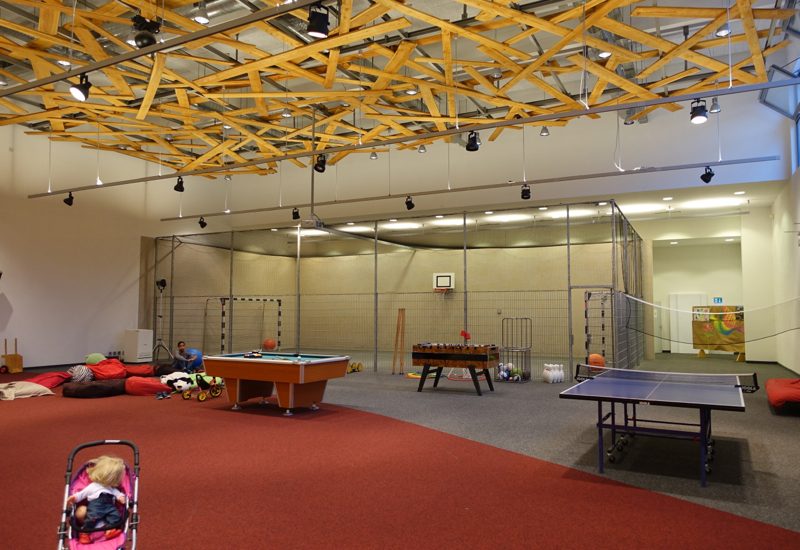 Breakfast at Hotel Traube Tonbach
I'll write a separate post on Hotel Traube Tonbach dining, including dinner at Köhlerstube, lunch at Bauernstube and Black Forest Cake at Blockhütte, but since the bountiful breakfast buffet is included in room rates, I'll review breakfast here.
Normally I wonder who needs breakfast served until 12 noon, but for once, given that I was catching up on work until 3am, I was incredibly thankful that breakfast was served that late, since I ended up having it at 11:45am. And what a breakfast–I didn't have time to take photos of everything, but there was a full array of smoked fish, breakfast meats, fresh fruits, breads, pastries, a great cheese board, and of course hot egg dishes as well.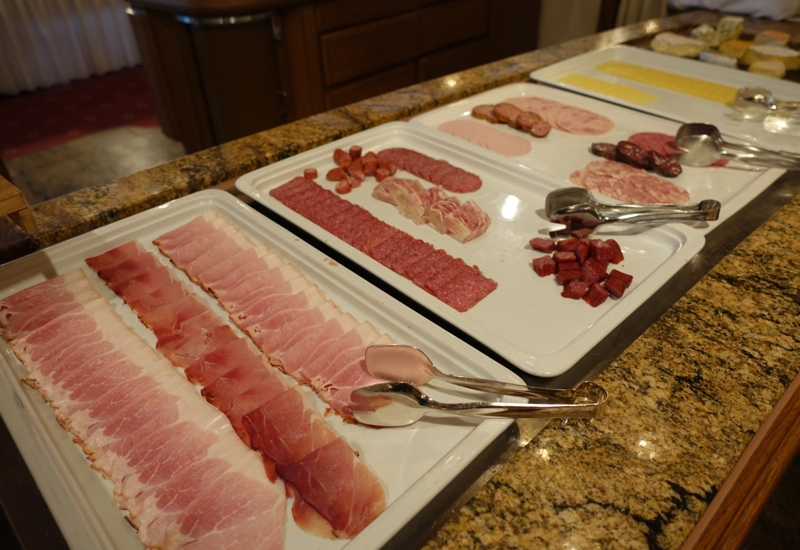 I especially loved that there were French crepes and a dizzying selection of housemade jams.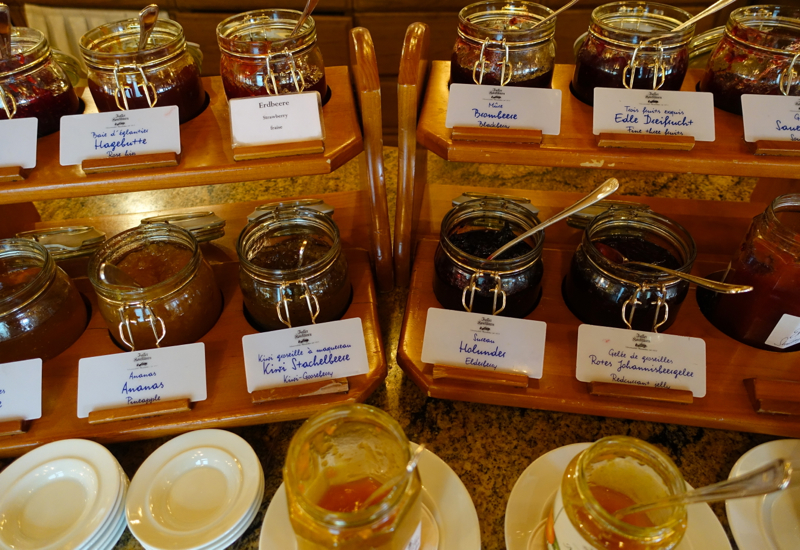 As usual when faced with such a dizzying variety of options, I couldn't decide exactly what I wanted and took just a few favorites. If I'd gotten there a bit earlier, I most definitely would have gone back for seconds. While having my breakfast, I overheard a French family at the next table animatedly discussing the grandmother's pension. There may be few Germany luxury hotels that attract a significant French clientele for its food, but Hotel Traube Tonbach is one of them.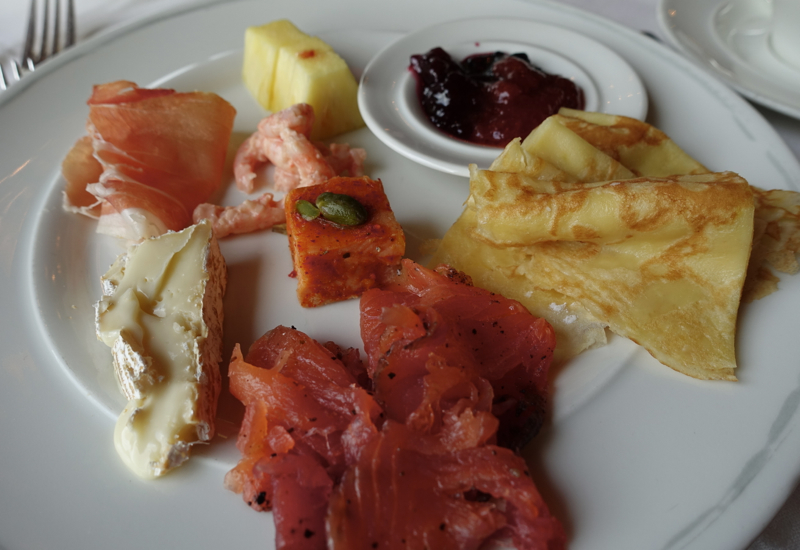 While the day was a bit cloudy, I still enjoyed the view.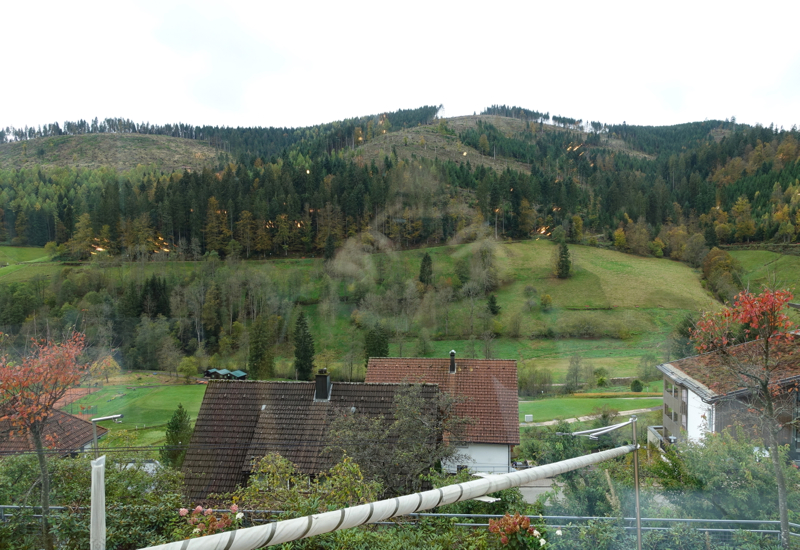 The Verdict
I'll confess that I haven't always had the best experiences with German food or service (even in Lufthansa First Class, which I rank well below Singapore Suites, Qantas First Class and Cathay Pacific First Class), which is one of the reasons I went on this recent culinary trip to Germany–to challenge some of my past experiences and biases. Well, Hotel Traube Tonbach easily dispelled these qualms and proved, to me at least, that there is German luxury and gourmet cuisine, if you know where to look. Sure, if I could, I would upgrade the bath products and make the room locks electronic so as to be easier to operate, but these are minor quibbles in an overall great experience.
But even more important than the superb location, well appointed rooms and delicious food was the friendliness of the hotel's staff, and the warmth imbued by the Hotel Traube Tonbach's family owners, now 7th and 8th generation of the original founder. I can honestly say I've never felt better taken care of or more at home when in Germany, than in Hotel Traube Tonbach.
We got to meet Heiner Finkbeiner and his son Sebastian, and Heiner's wife Renate and another son Matthias and daughter Antonia also help run the hotel. It was clear how passionate they are about ensuring their guests, both new guests and regulars, are enjoying their stay. Virtually each time I spotted one of them, they were greeting or speaking with a guest. That's something that one just doesn't see many General Managers do everyday, apart from at Aman Resorts, a few of the best Four Seasons hotels, or select boutique hotels.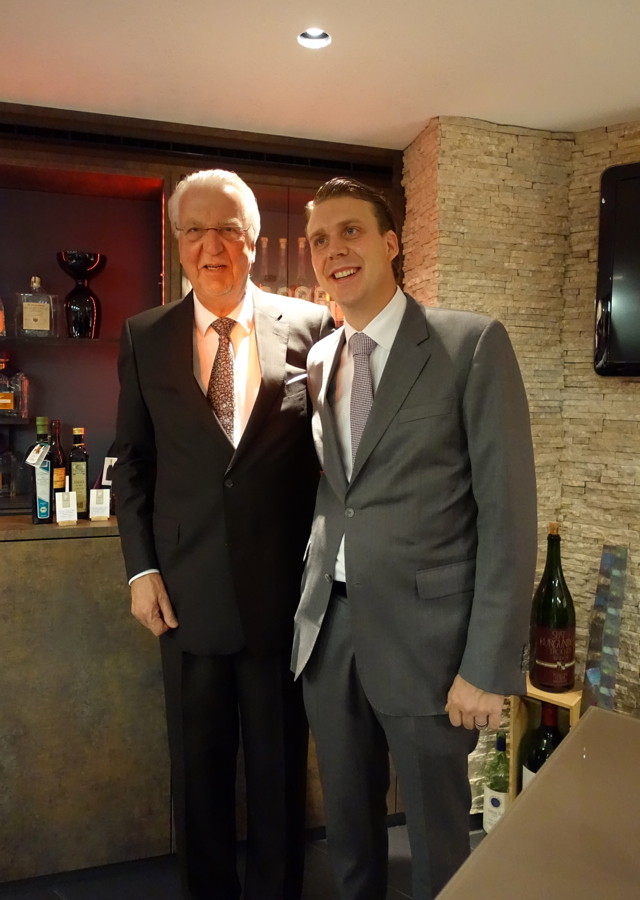 If you've stayed at Hotel Traube Tonbach in Baiersbronn in Germany's Black Forest region, how was your stay?
Related Posts
What to Do in Heidelberg, Germany
Lufthansa New First Class Review
Best Munich 5-Star Luxury and Boutique Hotels
Which Lufthansa Flights Have New First Class and New Business Class
Disclosure: I was a guest at Hotel Traube Tonbach as part of a Culinary and Wine trip organized by the German National Tourist Office, however the views expressed in this post are my own.
Need Award Booking Help? Our fee is as low as $75 per ticket if you book your hotel through us.
If you enjoyed this, join 150,000+ readers: please follow TravelSort on Twitter or like us on Facebook to be alerted to new posts.
Become a TravelSort Client and Book 5-Star Hotels with Virtuoso or Four Seasons Preferred Partner Amenities!