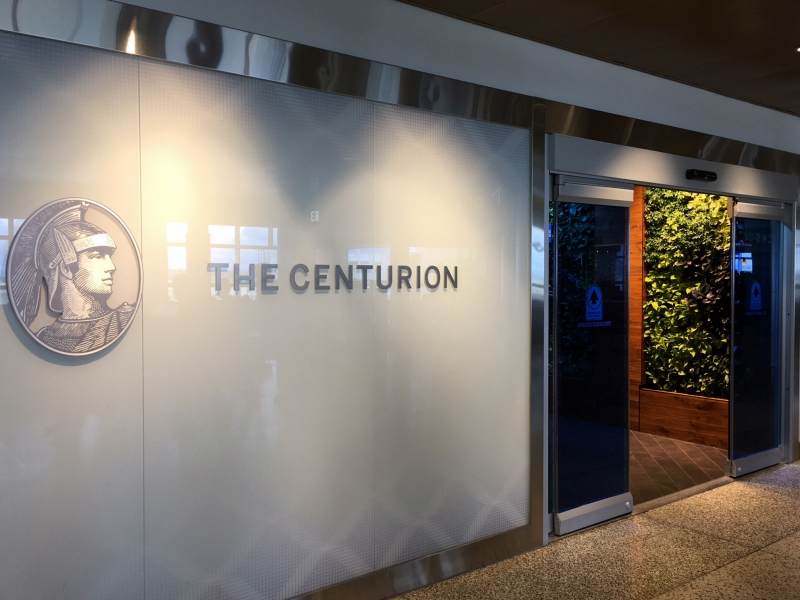 The AMEX Centurion Lounge Seattle is now a lounge, having expanded its space from the original Seattle Centurion Studio size of 3100 square feet to its current 4500 square feet. The expanded space opened late March 2017, and we had a chance to experience it on our way back from visiting relatives in Seattle, after our Japan trip.
At check-in, I presented my AMEX Business Platinum, ID and boarding pass, and my husband and son were also welcomed as my guests. Keep in mind that now AMEX Centurion policy is to admit a maximum of 2 family members or guests per member, so larger families will need to pay starting with the 3rd guest/family member, who is not an AMEX Platinum or Centurion cardholder.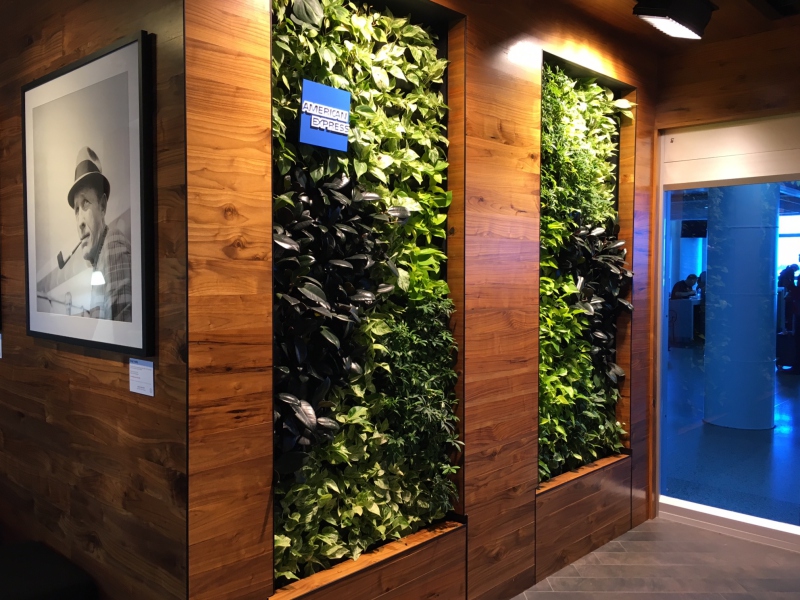 We were each given a Vosges chocolate, a nice touch: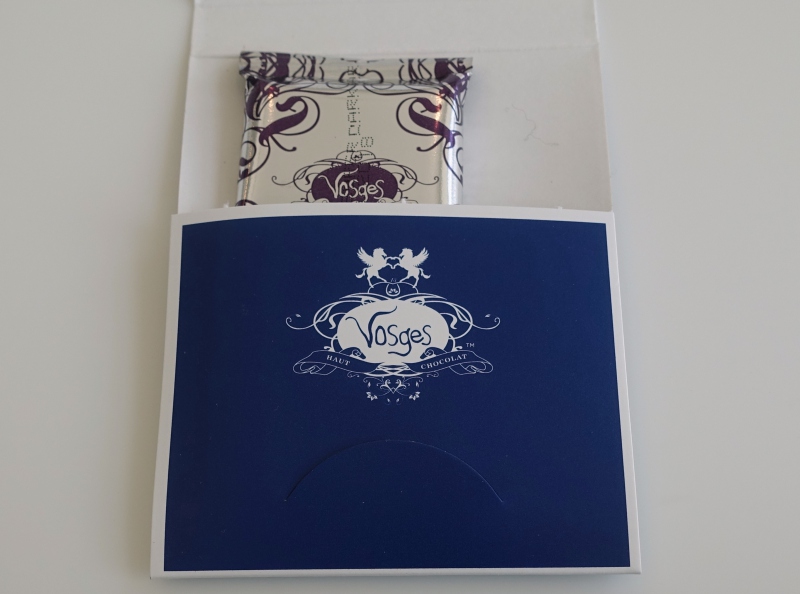 The New Space: Bar and Seating Area
The new space includes a full bar. We were there around noon, so it wasn't terribly busy yet, although wine and cocktails are served from 10:30am until 9:30pm, half an hour before the lounge closes at 10pm.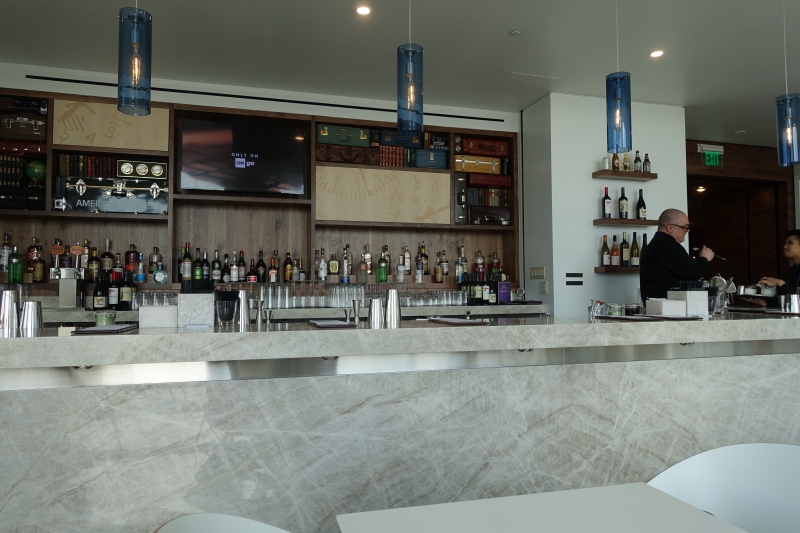 As with other AMEX Centurion Lounges, there's a wine list, although only one wine, a Syrah, is from Washington, with the other selections from California, France, Italy, New Zealand, Argentina and Oregon.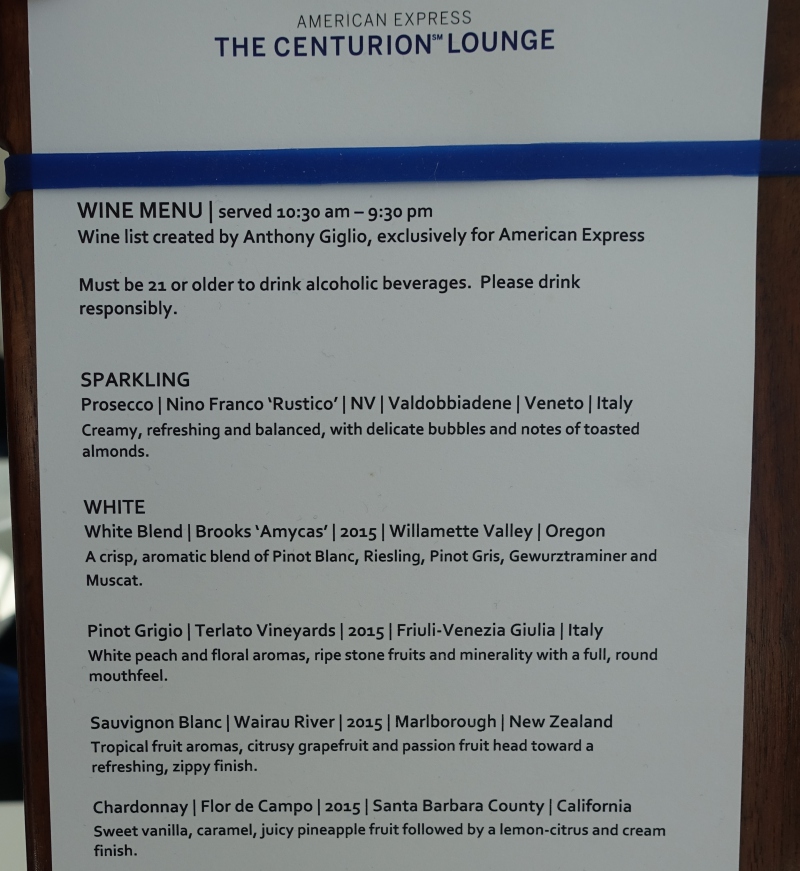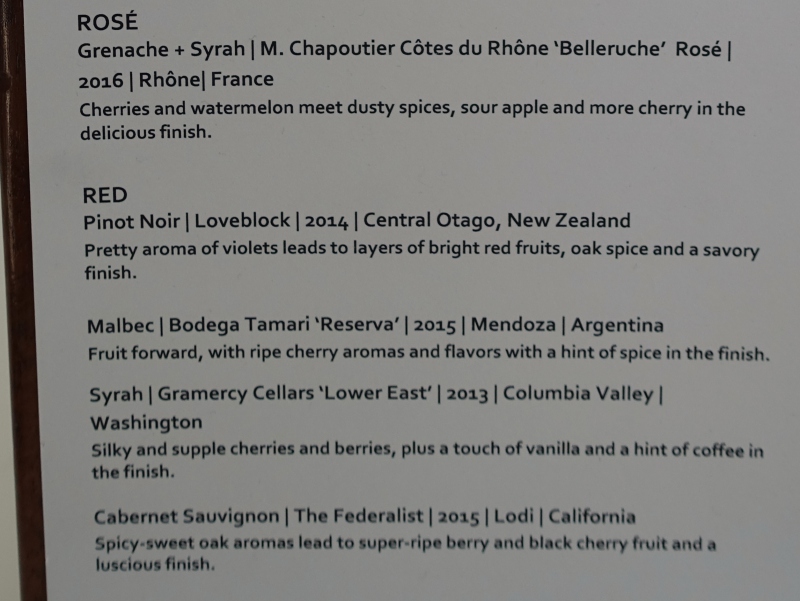 We tried a solid Cabernet Sauvignon from Lodi, very fruit forward: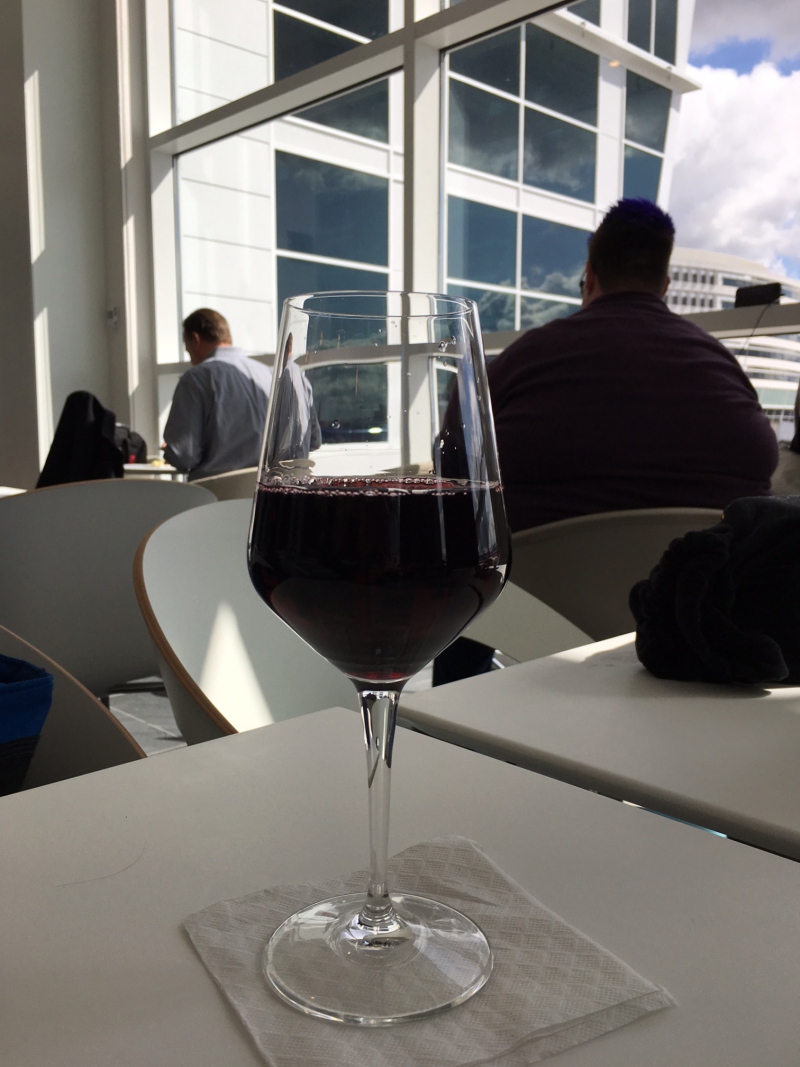 Had we been there longer, I'd have wanted to try the Matcha Tonic, but there were other interesting cocktails on the list as well: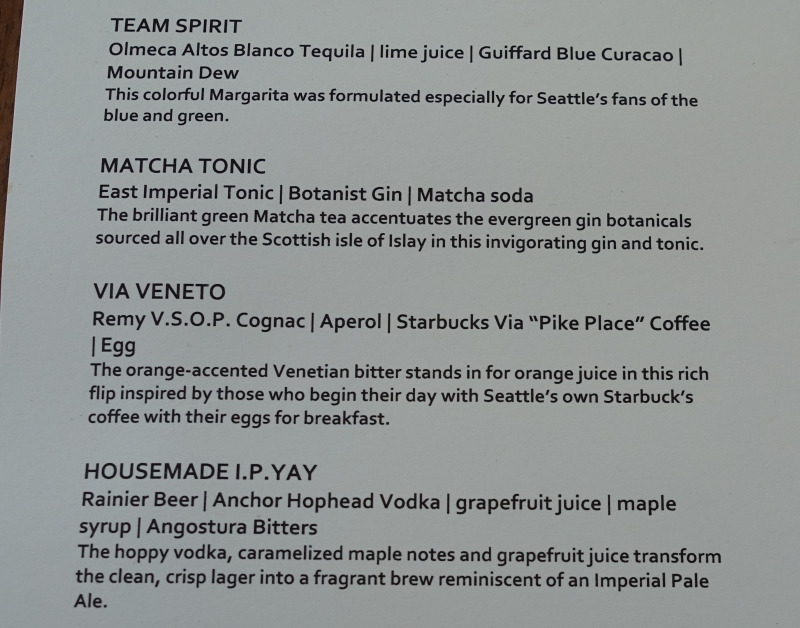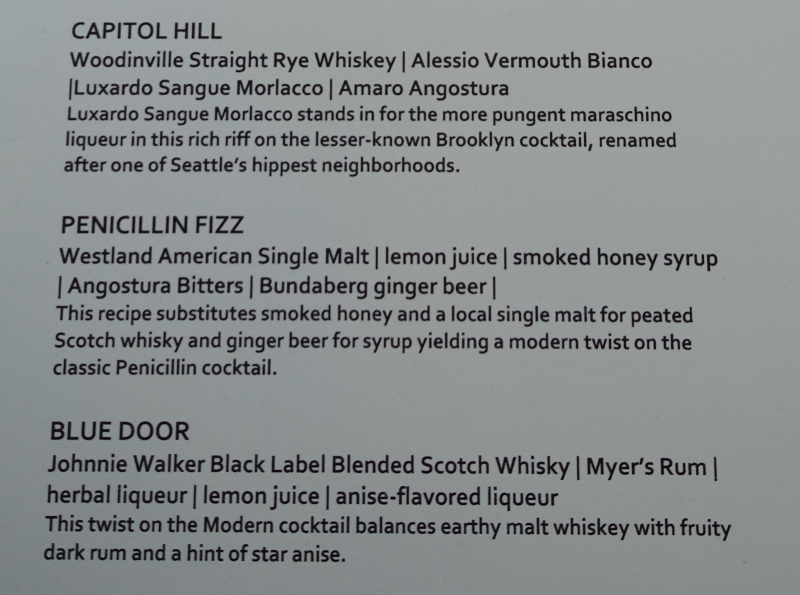 The new space, which has seating capacity for 42 people, has views of the tarmac, with plenty of natural light. There are only power outlets a few places on the wall and at the bar table at the far end of the lounge, however, so the regular table seating isn't convenient if you want to charge your devices.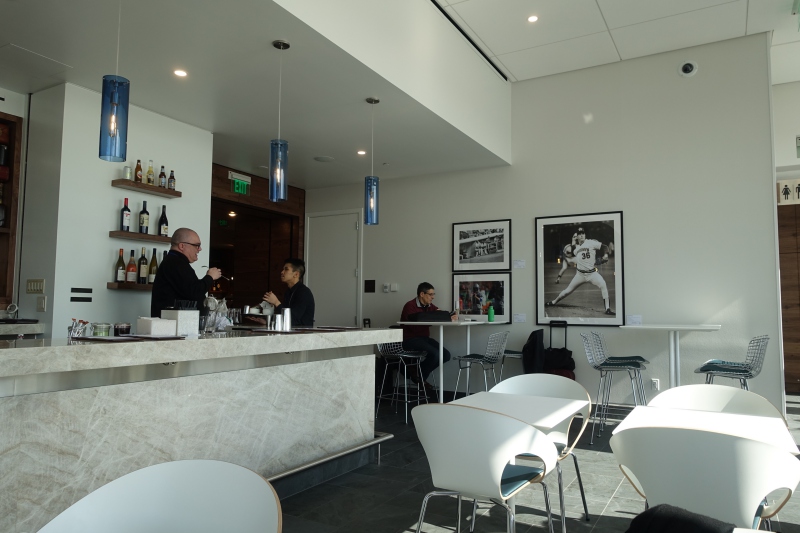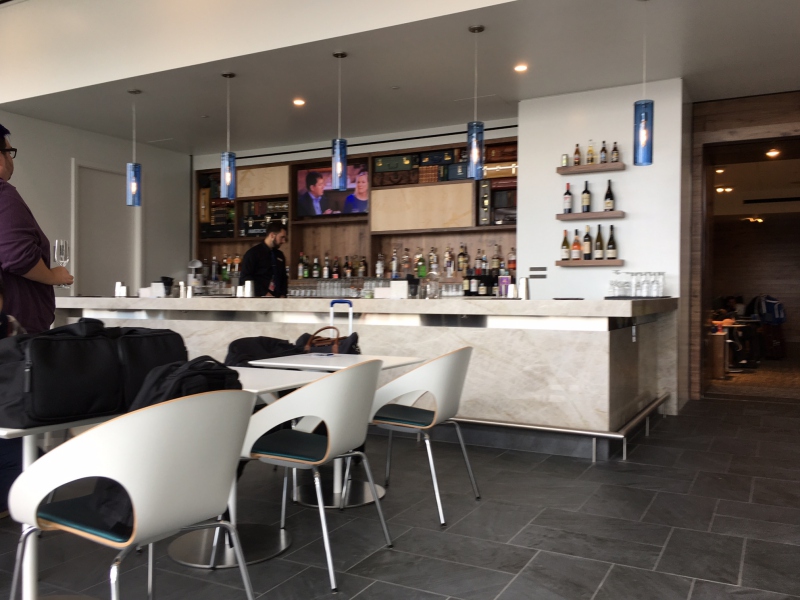 New Shower Room
The other key improvement to the expanded AMEX Centurion Seattle Lounge is a shower room. After entering the new room, it's located around the corner to your left. If you'd like access, you'll need to go to reception and ask staff to open it for you, assuming it's available. I recommend asking about it at the time you check in, in case there's a wait.
As with other Centurion Lounges, there's a sink, toilet, and shower, with bath products by L'Occitane. The shower head is at an angle, and not a rain shower.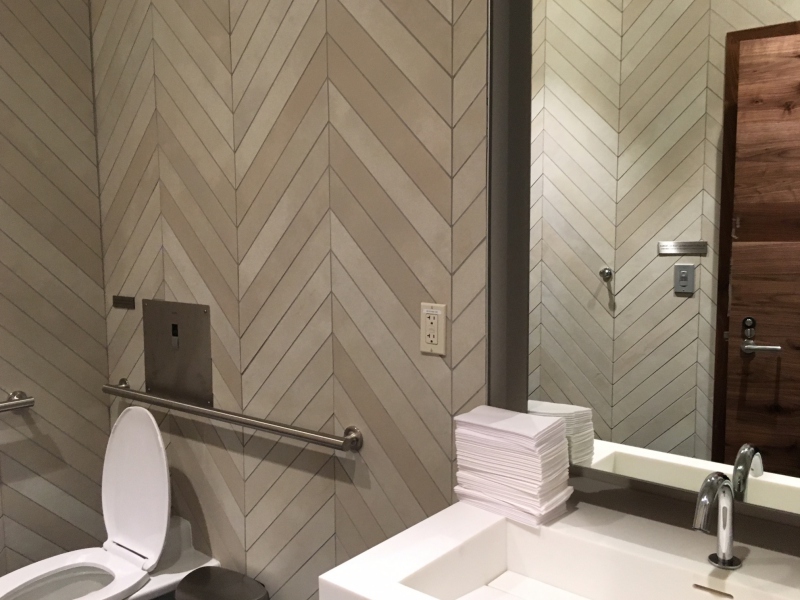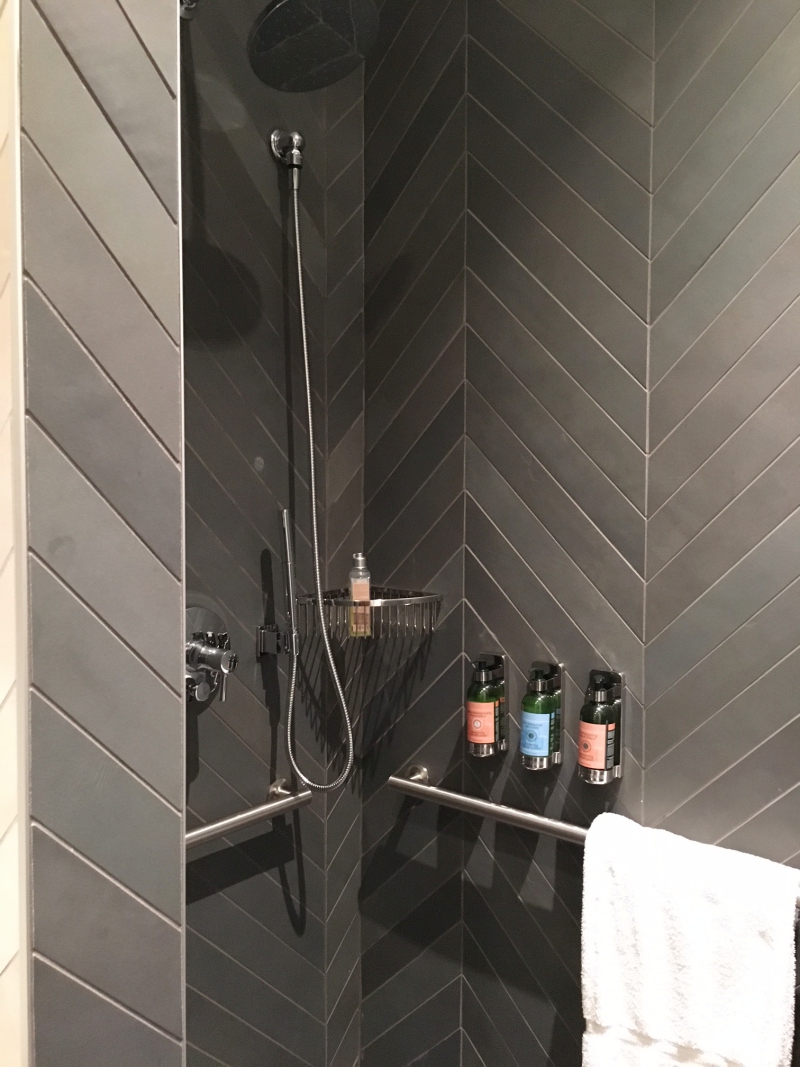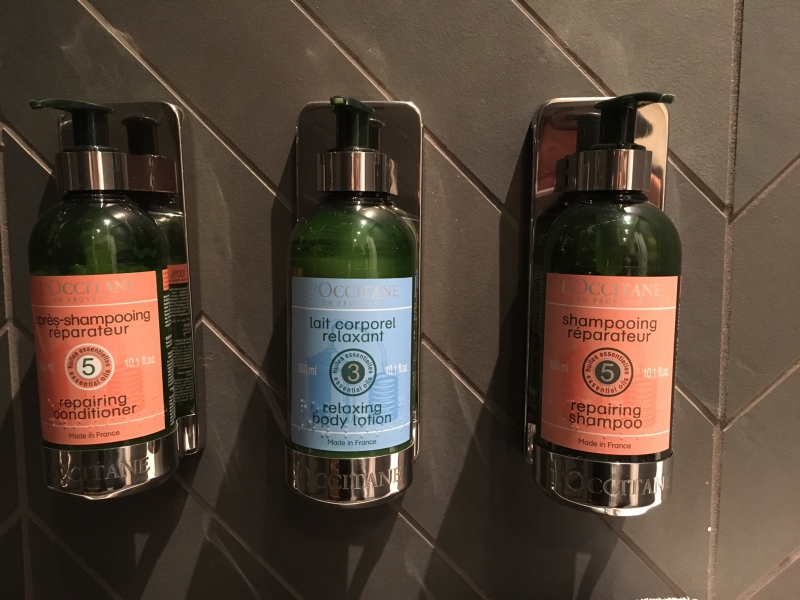 Weak Point: Still No Hot Food Options Except for Soup
Unfortunately, likely due to the very limited kitchen facilities, there are still no hot food options except for soup. During our visit there was the same beef barley soup I'd enjoyed the previous time, when it was a Centurion Studio, and there was also a tomato basil bisque: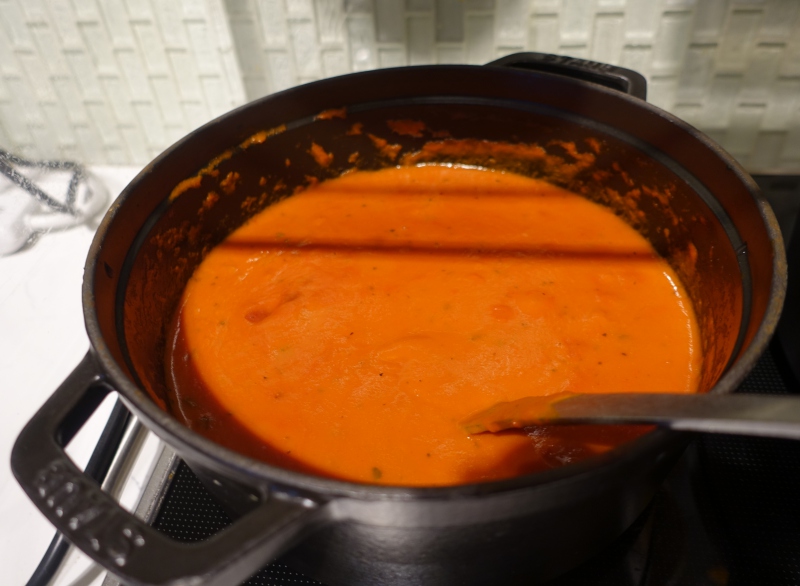 The salad bar still features attractive fresh vegetables and accompaniments, such as cherry tomatoes, shredded carrots, broccoli, hard boiled eggs, olives, and cucumbers.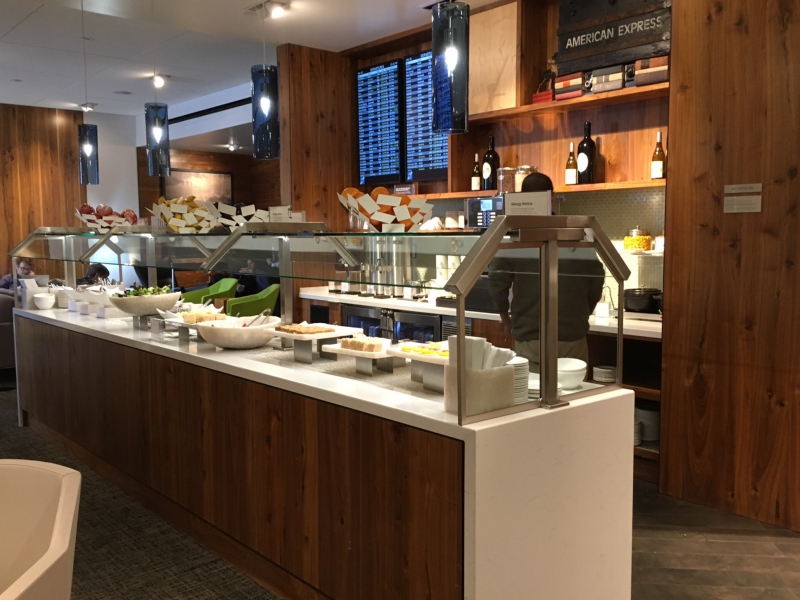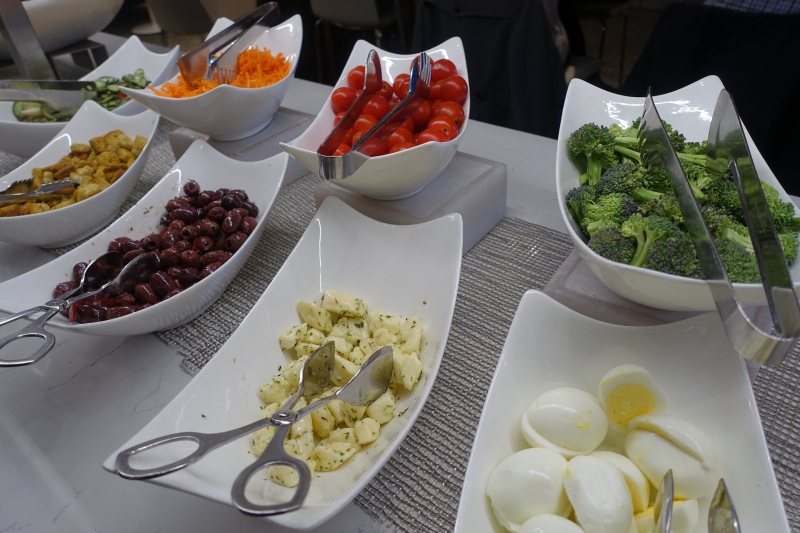 The sandwiches and wraps are nothing special, however: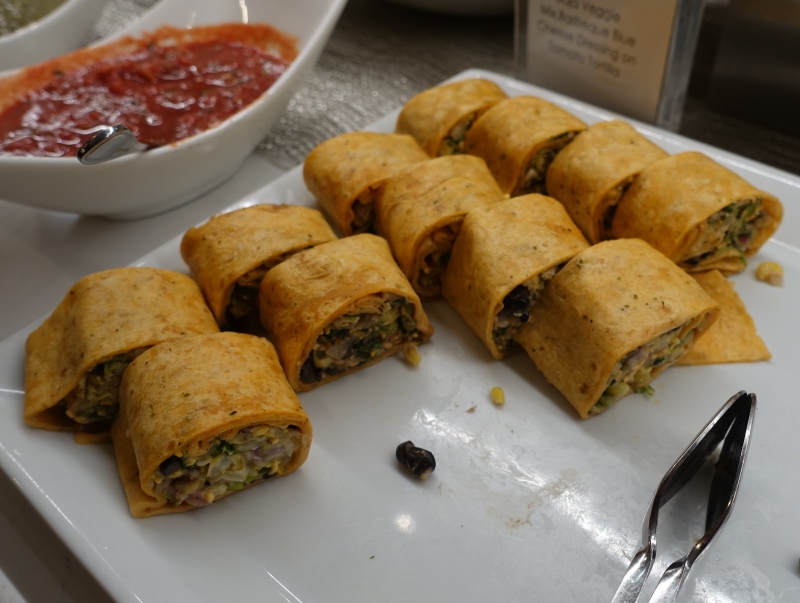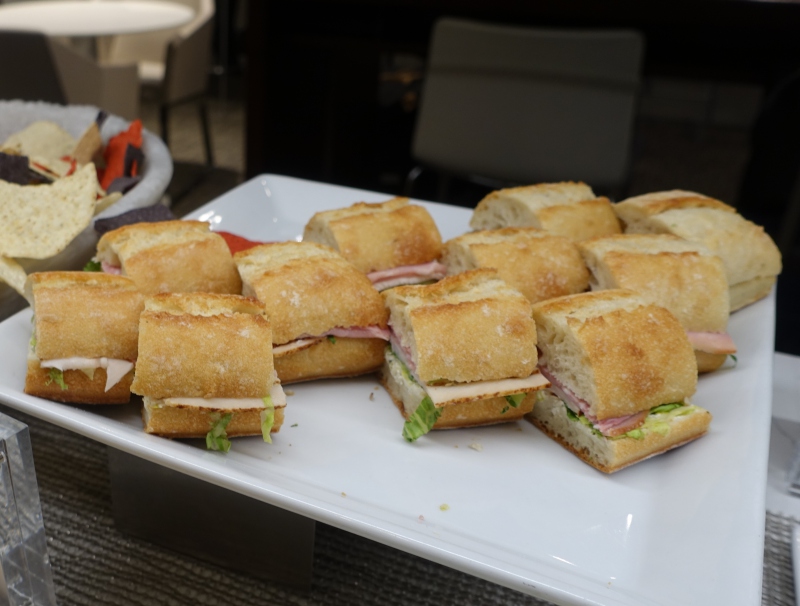 I will say that it was a nice touch that there was a staff member passing prosciutto-wrapped melon: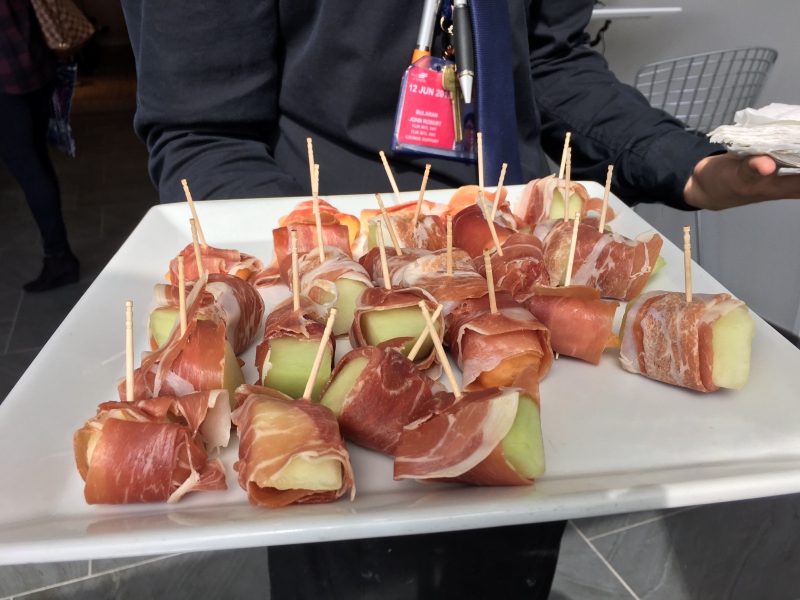 I wasn't tempted, however, to try either the cookies or rice crispy treats, although the caramel apple bars looked a bit better: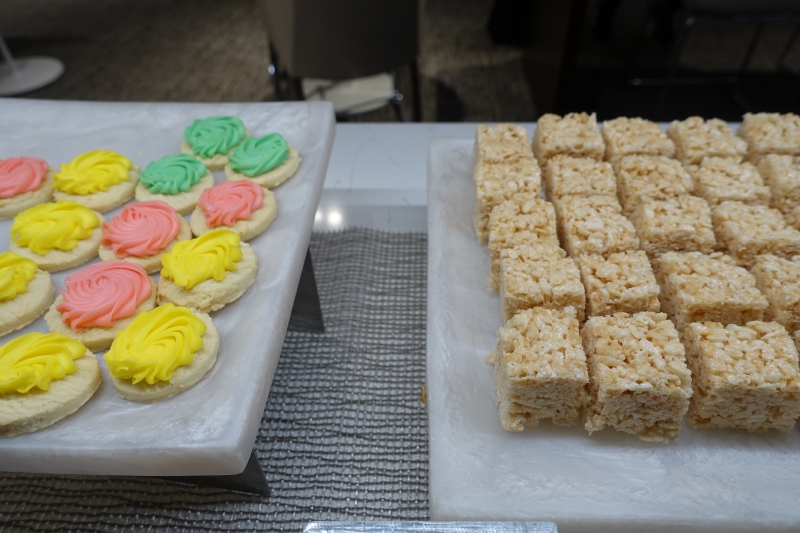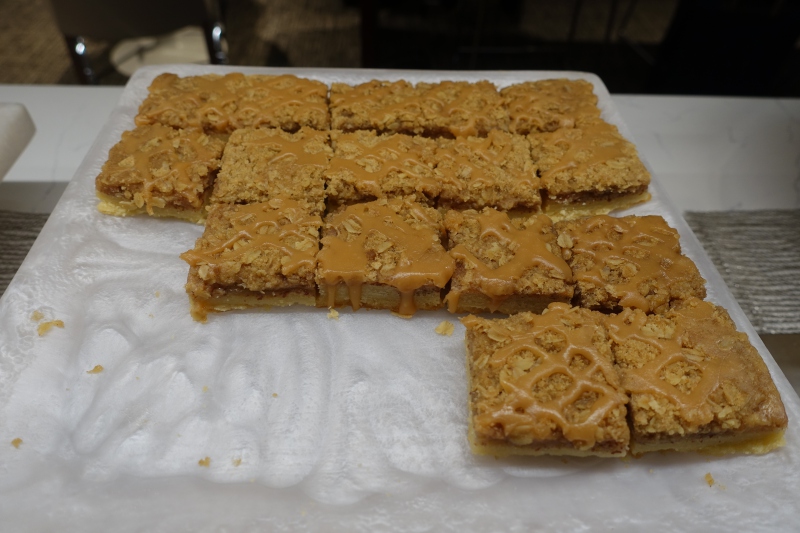 I'm still disappointed that all AMEX Centurion lounges have replaced the previous Mighty Leaf tea with Twinings, which in my view is a considerable step down.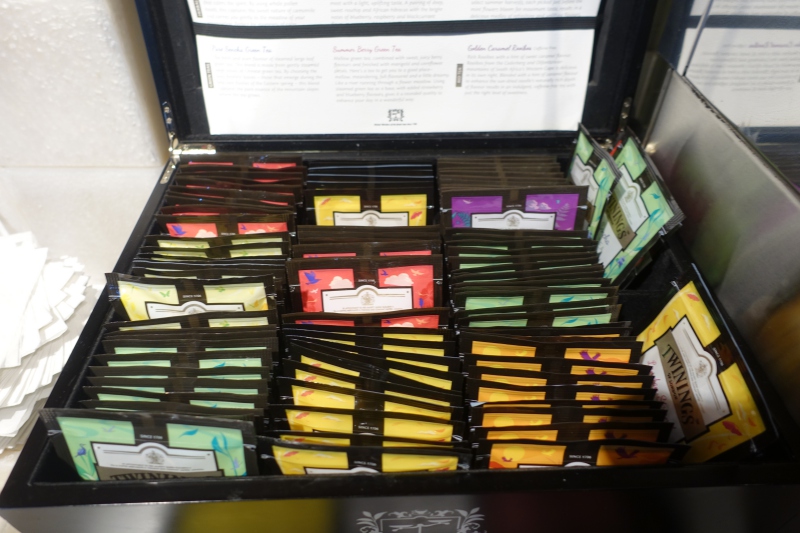 The Verdict
The expanded AMEX Centurion Lounge in Seattle is definitely an improvement over the smaller AMEX Centurion Studio, thanks to the light-filled addition, full bar, and shower room. It's also the best option if you want to invite 2 family members or guests to join you on a complimentary basis, or if you're not flying Delta and don't have complimentary access to the Delta SkyClub. But the food offerings in the Delta SkyClub and the sheer amount of uncrowded space on the mezzanine level are far superior to the AMEX Centurion Lounge, so if you have a choice, I'd recommend the Delta SkyClub as the best Seattle Airport lounge.
If you've visited the expanded AMEX Centurion Lounge in Seattle recently, what was your experience?
Recommended Posts
Review: AMEX Centurion Lounge San Francisco Airport SFO
Review: AMEX Centurion Lounge Houston IAH
Review: AMEX Centurion Studio Seattle Airport SEA
Review: AMEX Centurion Lounge in New York LaGuardia
Review: AMEX Centurion Lounge in Las Vegas
Need Award Booking Help? Our fee is as low as $75 per ticket if you book your hotel or cruise with TravelSort.
If you enjoyed this, join 200,000+ readers: please follow TravelSort on Twitter or  like us on Facebook to be alerted to new posts. 
Become a TravelSort Client and Book 5-Star Hotels with Virtuoso or Four Seasons Preferred Partner Benefits