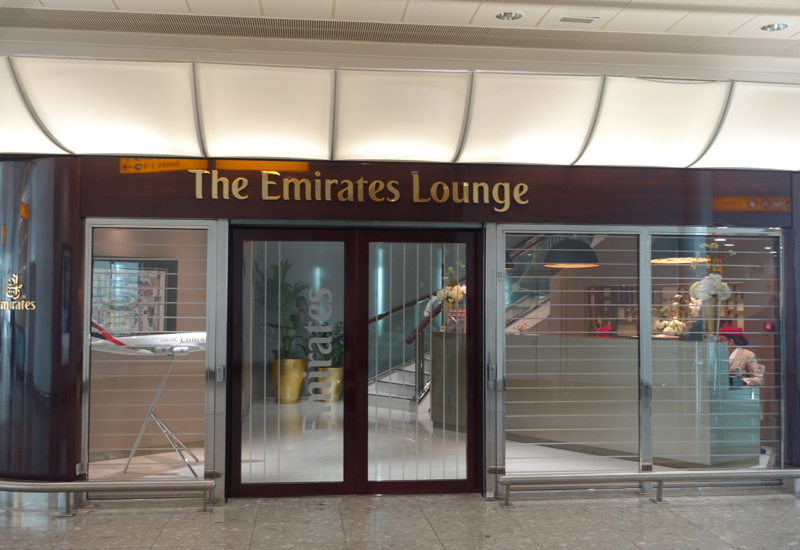 This review of the Emirates Lounge at London Heathrow T3 is part of a new trip report featuring Qantas First Class on the A380 to Melbourne, stays in some of New Zealand's best luxury lodges and Sydney, Australia, and Etihad First Apartment on the A380.
The Emirates Lounge at LHR was recently refurbished during a 4 month renovation July-October 2015, so I was looking forward to trying it out and comparing it to our experience last year at the British Airways First Class Lounge, London Heathrow Terminal 3.
Location and Access to Emirates Lounge at London Heathrow T3
The Emirates Lounge at London Heathrow Terminal 3 is located in Lounge Area E on the top floor of Terminal 3. Access is available to:
Emirates First and Business Class passengers
Qantas First Class passengers
Emirates Skywards Gold members
Qantas Chairman's Lounge members
Emirates Lounge at London Heathrow T3 Amenities
The newly renovated Emirates Lounge at London Heathrow T3 retains its same long, narrow shape: after checking in, you take the elevator up to the lounge, where you enter a long hallway facing the runway (great views for aviation buffs).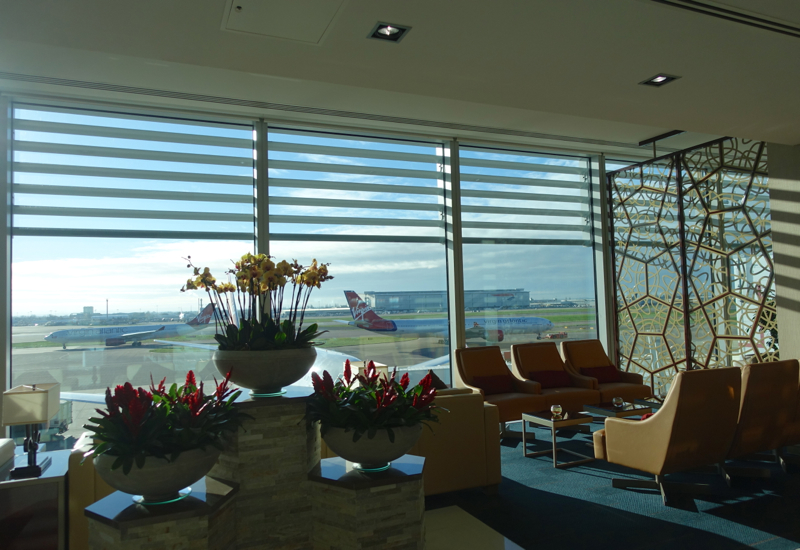 You can turn left to go the quieter lounge area:
There's also men's and women's bathrooms on the left, before reaching the quieter lounge seating. Here's the women's bathroom: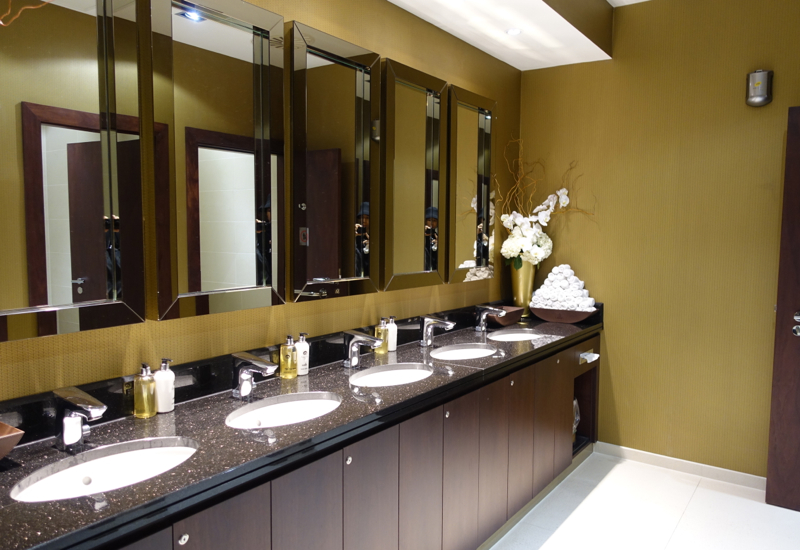 There's a single shower room located inside the bathroom, so if you do want a shower and the lounge is busy, you'll want to seek this out early on. During our visit there was scarcely anyone in the lounge, so I was easily able to have a shower.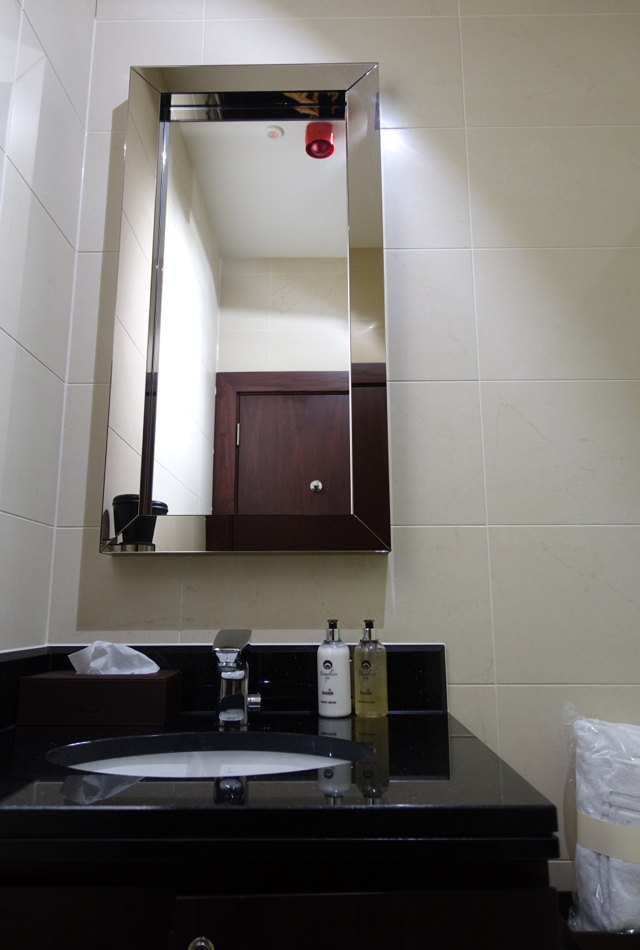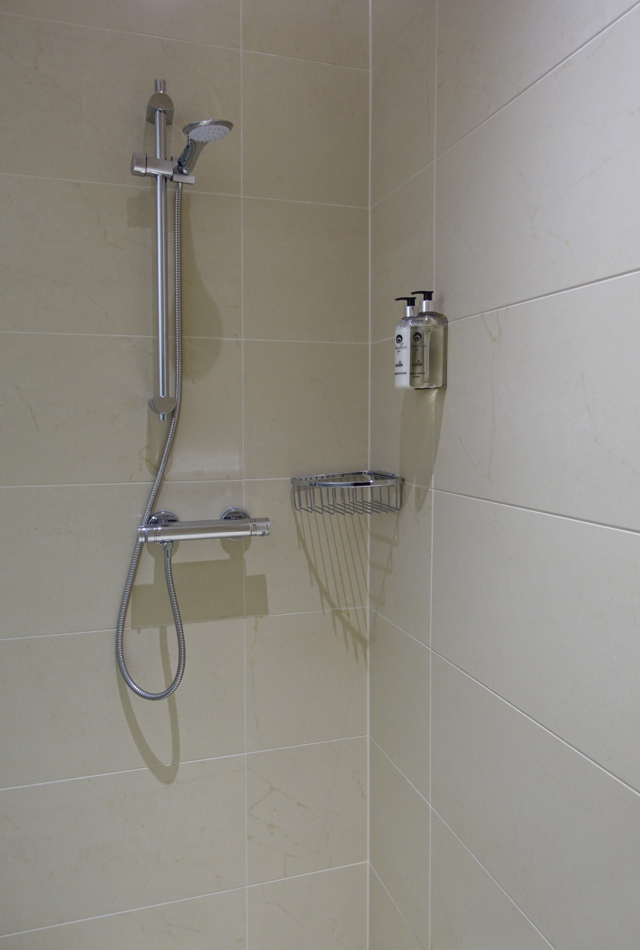 As usual with Emirates shower rooms, bath products were by Timeless Spa. There weren't any other bath products/toiletries, so it goes without saying that the Emirates First Class A380 First Class shower is better appointed.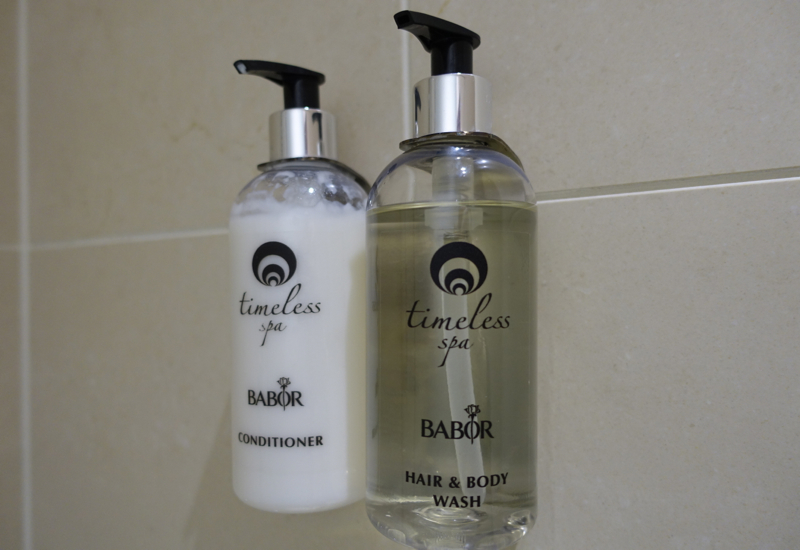 WiFi speed was average–I was able to upload small files in a reasonable amount of time, but it wasn't as fast as my home WiFi.
My son liked seeing the various time clocks for London, Dubai, New York, Hong Kong and Sydney: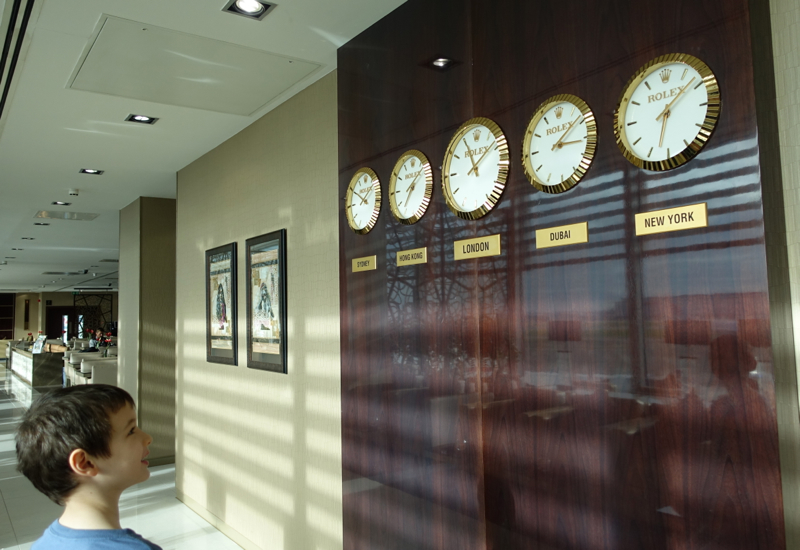 Emirates Lounge at London Heathrow T3 Food and Dining
The dining area in the Emirates Lounge is spacious in area, but there are way too many tables packed closely together. I can only assume that these are all needed prior to Emirates flights, since the lounge is for both first and business class passengers. Due to the glare of the morning sun, we opted to sit at one of the banquettes by the back wall.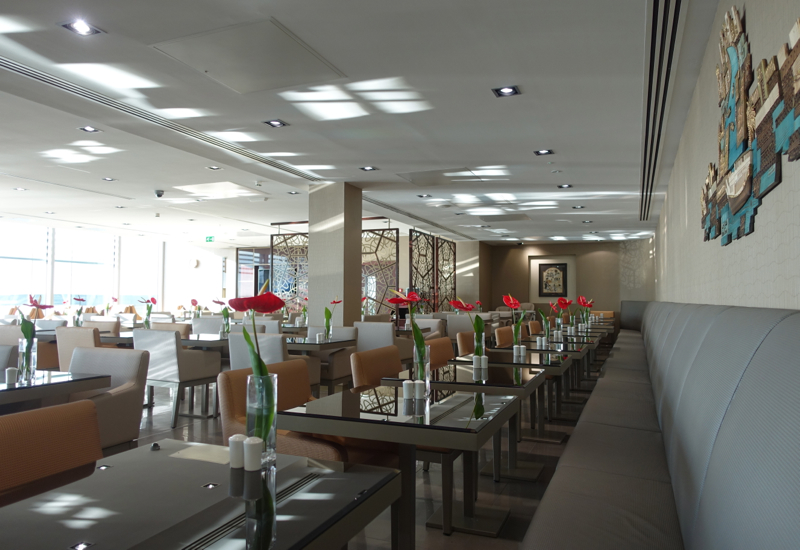 What I did like about the lounge were the food offerings, which were very good for a business class lounge, and in fact better than the first class dining section of the British Airways Galleries Lounge that we dined in last year, prior to our Qantas First Class flight. Here's the Emirates Lounge Menu for our visit (note that it's all buffet style; the menu simply lists what's available on the buffet). Spelling is not a strong point of the lounge 😉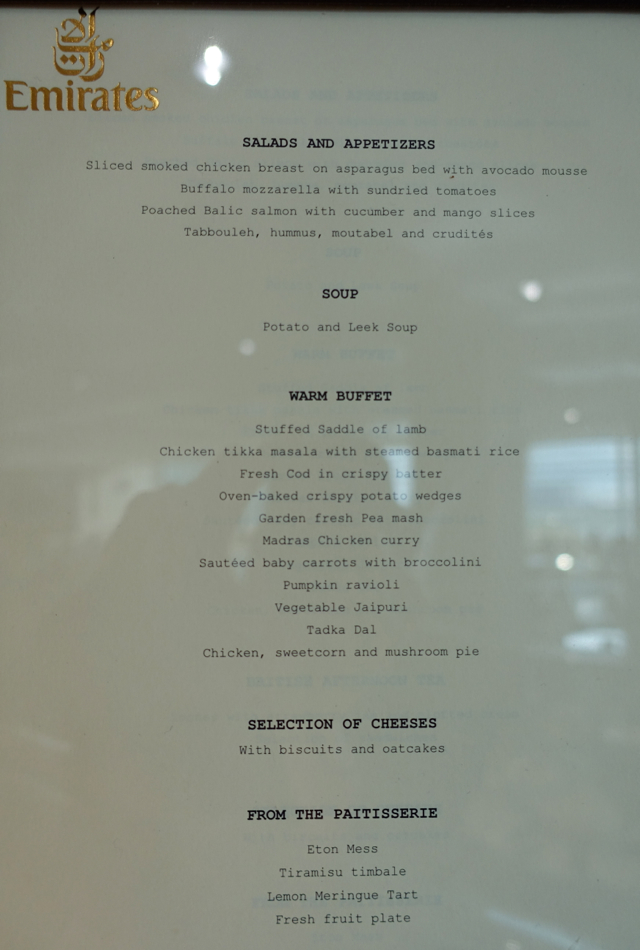 Sometimes the best food, particularly while traveling, is simple, and the cold buffet excelled. My favorite dish was the Balik Salmon Salad, which of course reminded me of the Balik Salmon that Cathay Pacific First Class used to serve on its caviar plate. The only thing amiss was that the mango wasn't quite ripe enough: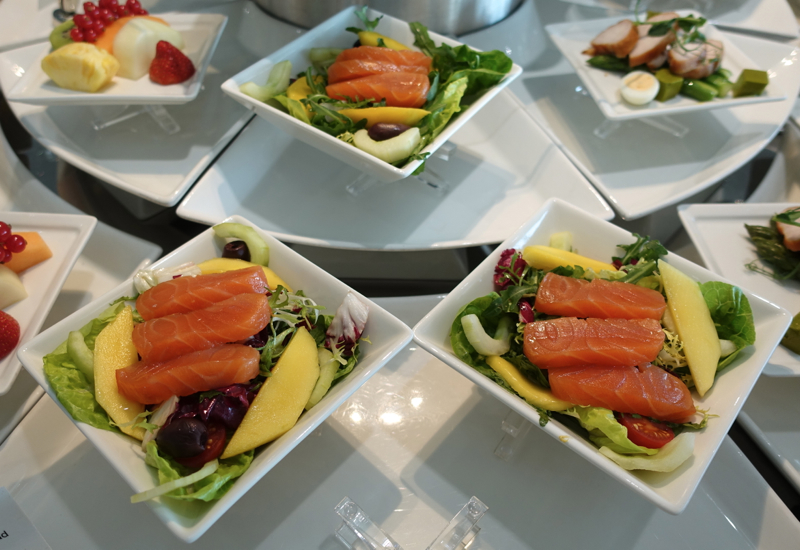 There were also nice fresh fruit plates that included red currants, which are rarely offered in restaurants in the U.S., let alone in airline lounges: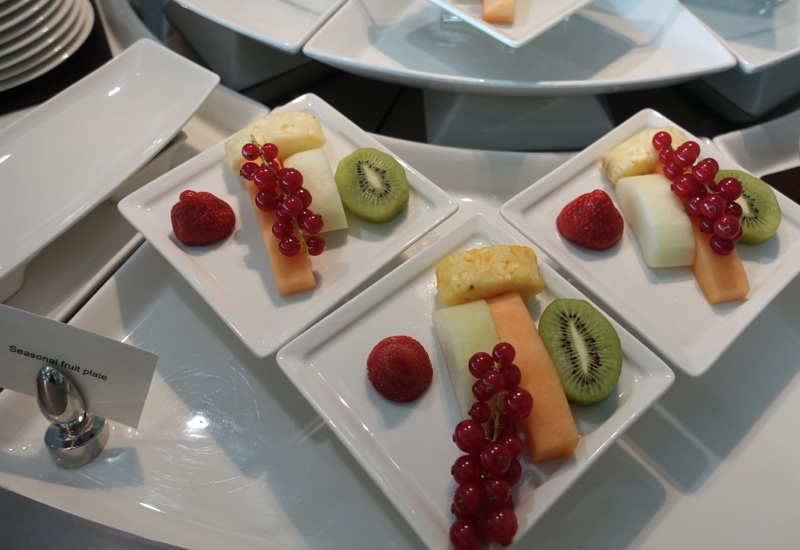 The hummus dip and tabouleh salad were fresh and delicious: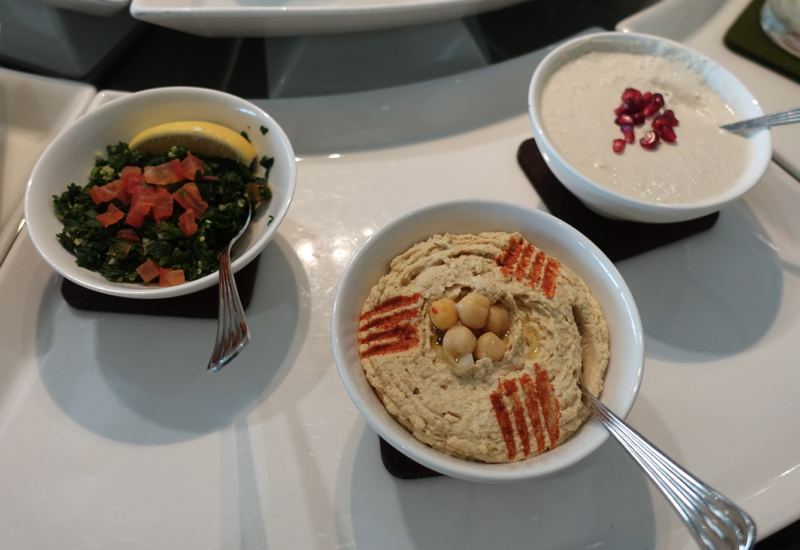 And the cheese plate was good for an airline lounge, though there weren't any blue cheeses or aged cheeses: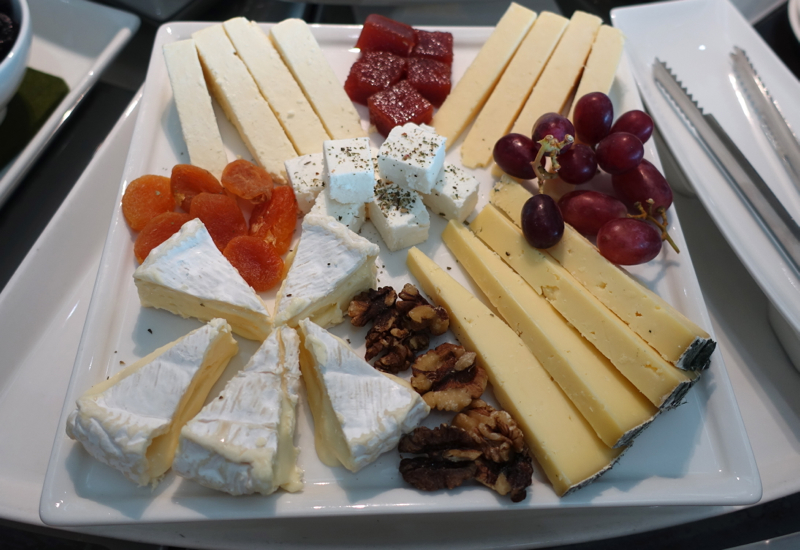 I don't consider desserts an Emirates strength, certainly not its Tiramisu, but I was intrigued to see that in addition to the Tiramisu Eton Mess, a quintissentially British dessert typically served at Eton College's cricket game, was on offer: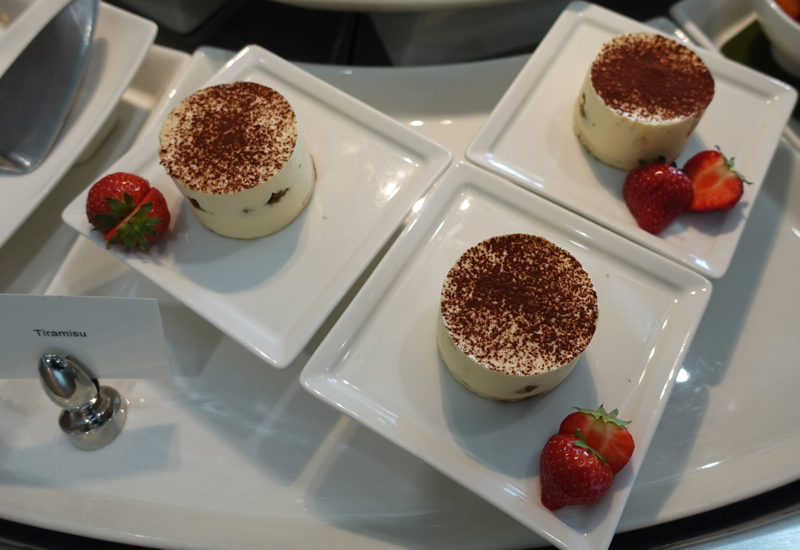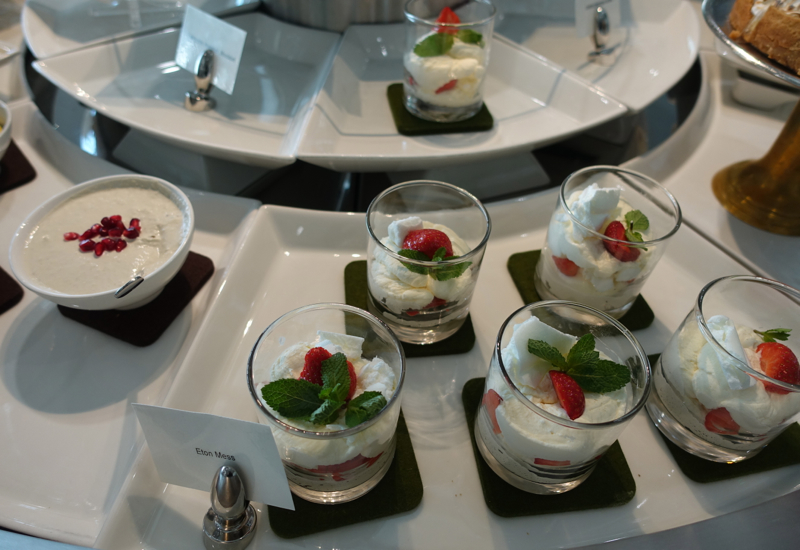 There were also hot food items, and the Chicken Tikka Masala, despite my terrible photo of it, was actually very tasty.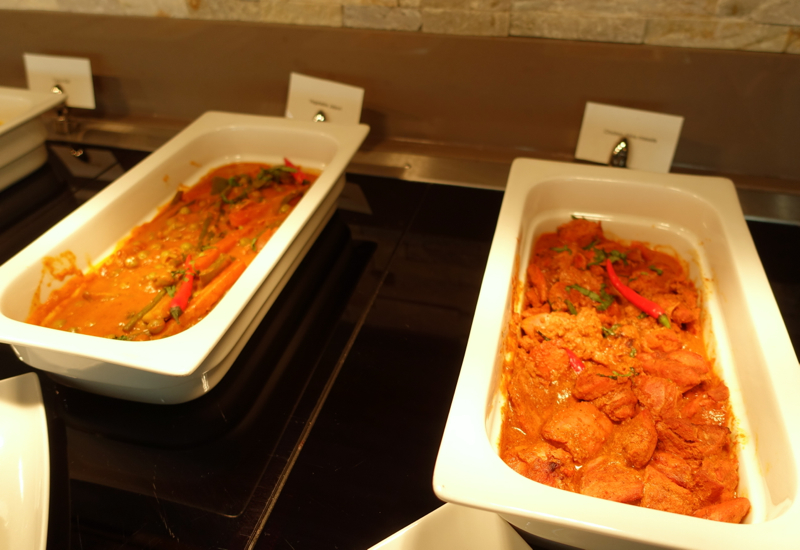 I didn't try the crispy fried cod or mushy peas or hot meat pies, but certainly if you had a hankering for some British comfort food, there was plenty of it: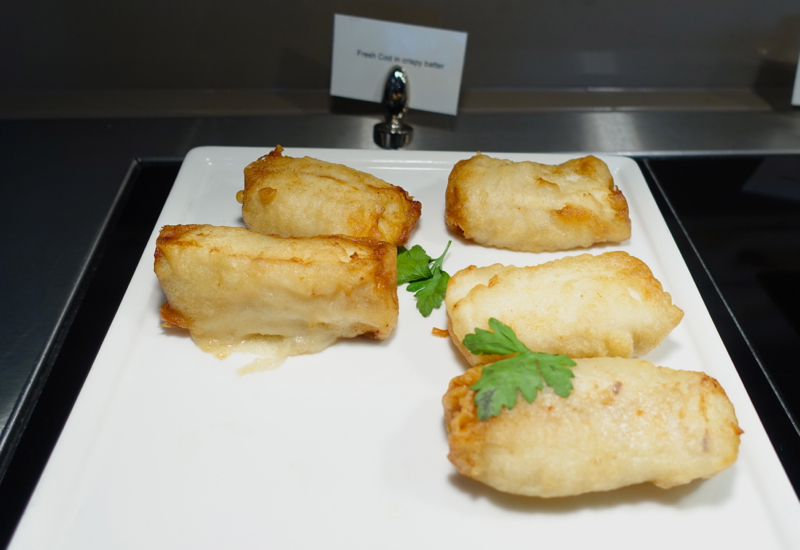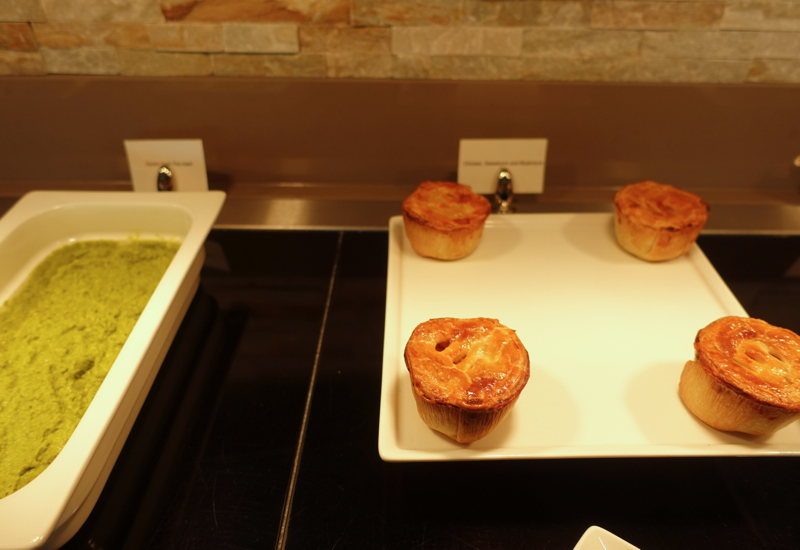 The Verdict
The renovated Emirates Lounge at Terminal 3, as expected, looks very new, and what I enjoyed most was that it was far less crowded than the British Airways Galleries Lounge we visited last time, and with much better food. Other facilities won't blow you away, but if you're on a Qantas First Class flight I'd definitely pick the Emirates Lounge over British Airways lounge, since Qantas doesn't have its own lounge at London Heathrow.
If you've visited the newly renovated Emirates Lounge at London Heathrow Terminal 3, what was your experience?
Related Posts
Emirates A380 First Class Review
Emirates First Class Lounge Dubai Review
Review: Sofitel London Heathrow Airport Hotel Luxury Room and Club Lounge
Best Ways to Get From London Heathrow LHR to London
Need Award Booking Help? Our fee is as low as $75 per ticket if you book your hotel or cruise through us.
If you enjoyed this, join 200,000+ readers: please follow TravelSort on Twitter or like us on Facebook to be alerted to new posts.
Become a TravelSort Client and Book Luxury Hotels with Virtuoso Amenities and Preferred Partner Amenities!