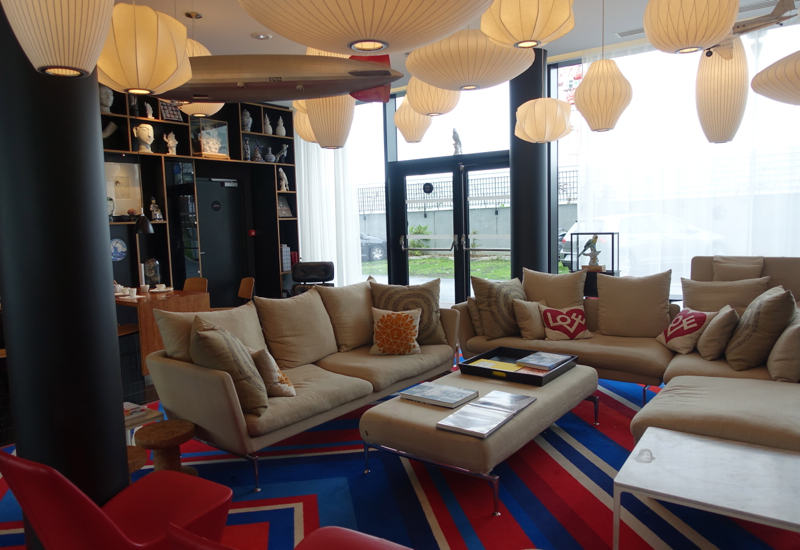 This CitizenM CDG Paris Airport hotel review is part of a trip report including American Airlines 767 Business Class, lunch at Le Cinq at Four Seasons Paris, and a stay at the Sofitel London Heathrow prior to a Qantas First Class flight.
Since our American Airlines red eye flight was so short and arrived early morning, I made a reservation at the CitizenM CDG Paris Airport hotel so that we could nap a little and shower before heading into Paris.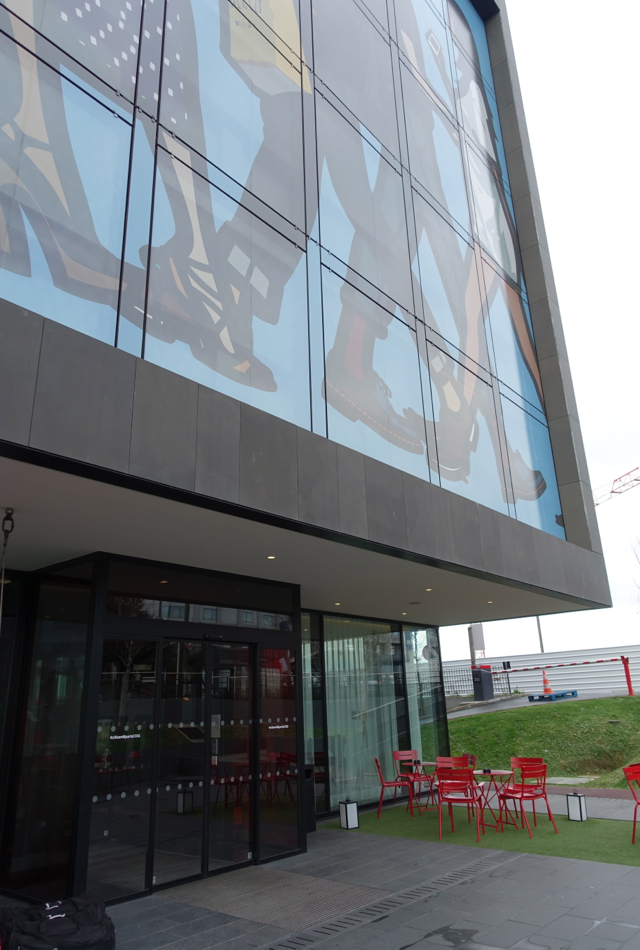 CitizenM CDG Paris Airport Location and Check-In
CitizenM at CDG Paris Airport is located at 7 Rue de Rome, a short 5 minute walk from the Charles de Gaulle Paris Airport. Follow signs to the airport hotels, but not the other airport hotel, the Ibis. Instead, you'll need to exit the airport building, note the red CitizenM sign across the street and walk towards it, watching for cars as you cross the street.
We arrived at reception about 7am, and found that, even though I'd specifically noted when making the reservation that we would be checking in early morning on our day of check-out and NOT arriving the night before, our reservation had been labeled a "no-show." Staff was apologetic, but it did take a good 15-20 minutes to check us in, which I was not impressed by given I'd notified the hotel of our morning arrival.
The lobby was colorful and stylish, although all my son and I wanted to do was to be able to get to our room at that point.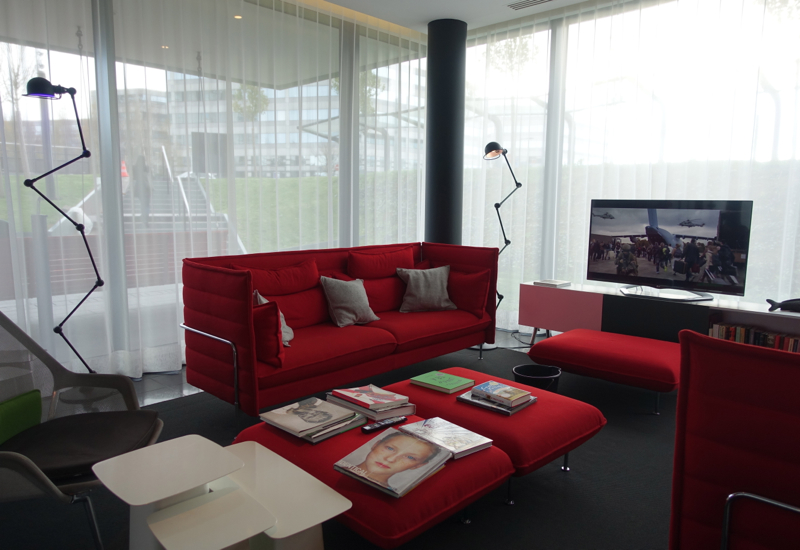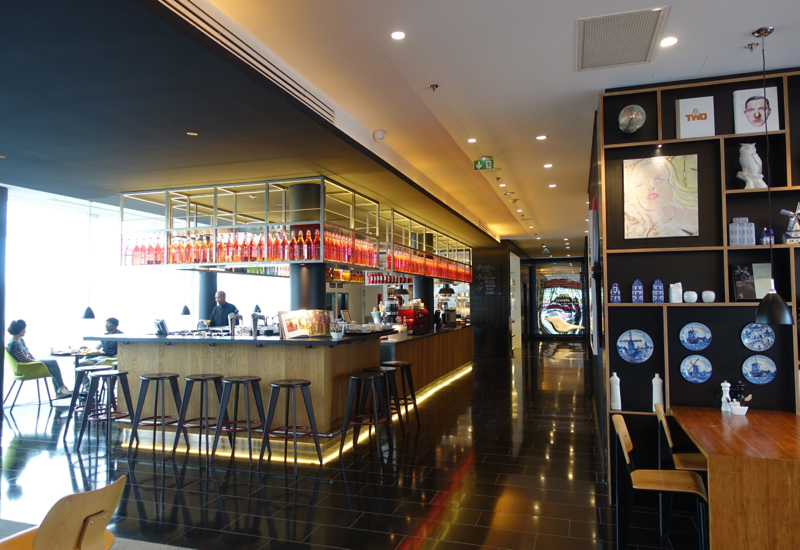 CitizenM Room, CitizenM CDG Paris Airport
Our room was on the 2nd floor, and was nice for a budget capsule hotel: very clean and with an efficiently designed use of the small space. The bed and duvet were quite comfortable, even though I just dozed a bit and didn't sleep. My son, however, after initially protesting that he wasn't tired, managed to sleep a good hour and a half.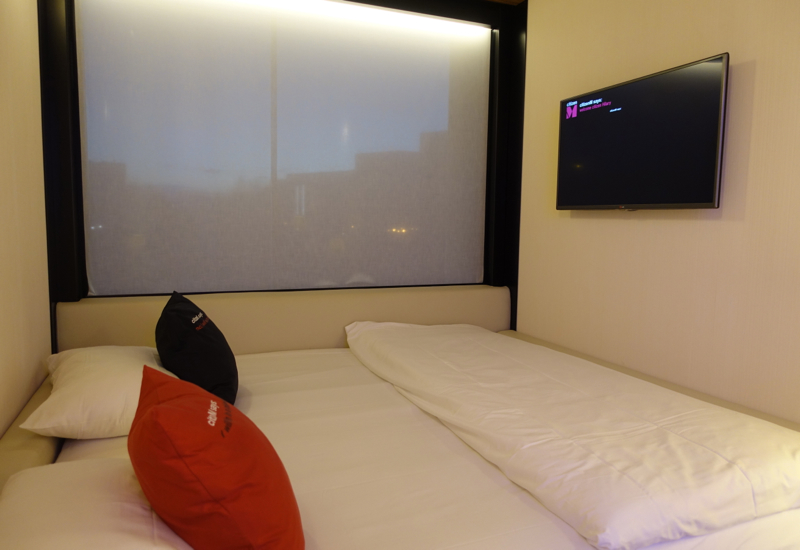 The adjacent nightstand had a tablet atop it, to control the shades, flat screen, and lights. Unfortunately it didn't control the light on the nightstand itself, so I had to call Reception to ask for help turning it off. Even after a staff member agreed to come, no one showed up for 10 minutes, so I called again and someone eventually came, although even he couldn't figure out how to turn off that light, so he ended up unscrewing the light bulb.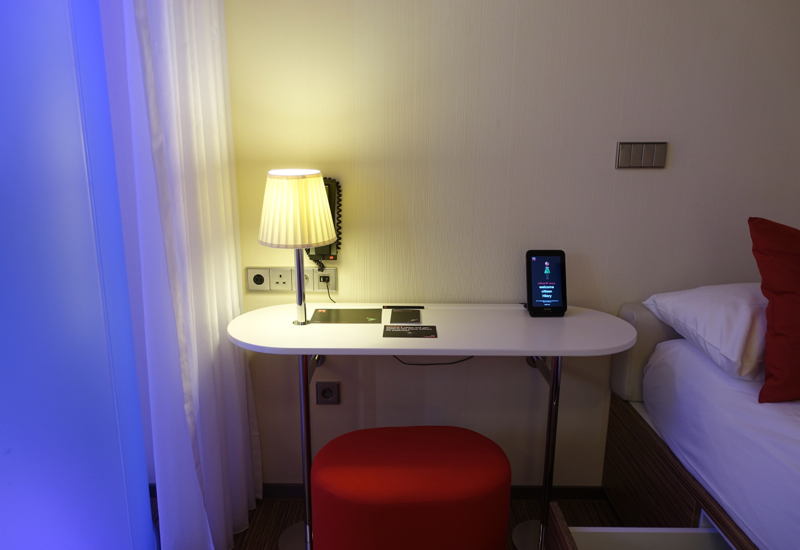 There was a small sink: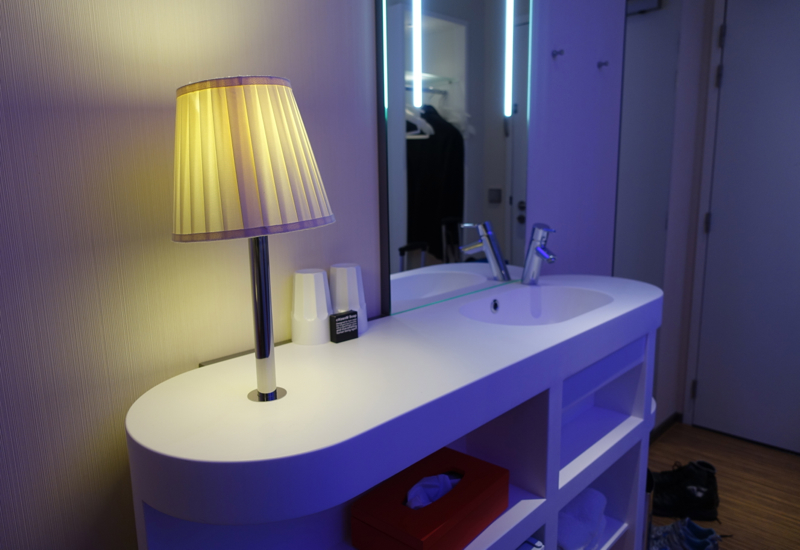 And below the sink, a small refrigerator with a chilled bottle of Evian—very welcome after the dehydration of flying.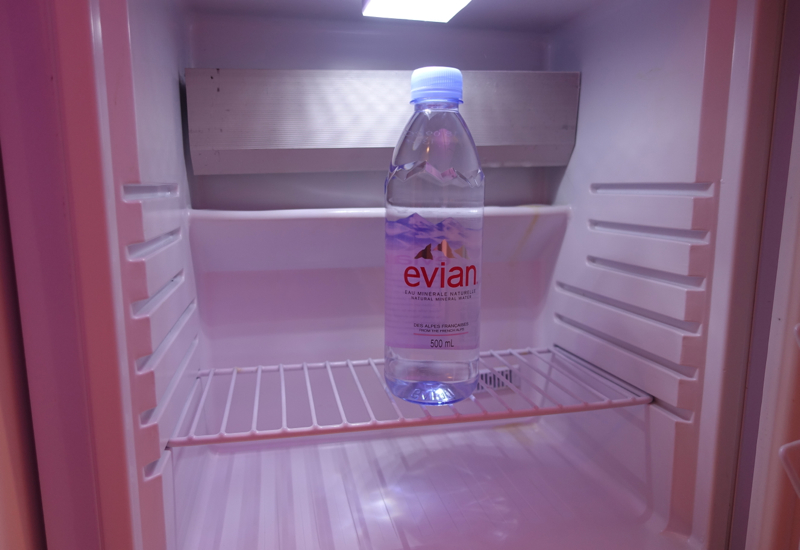 The bathroom contained a toilet and shower, which was separated by a rather flimsy shower curtain. The water got up to temperature fairly quickly and there was decent water pressure, though the low divider and shower curtain rather than door meant a fair amount of water did go outside the shower.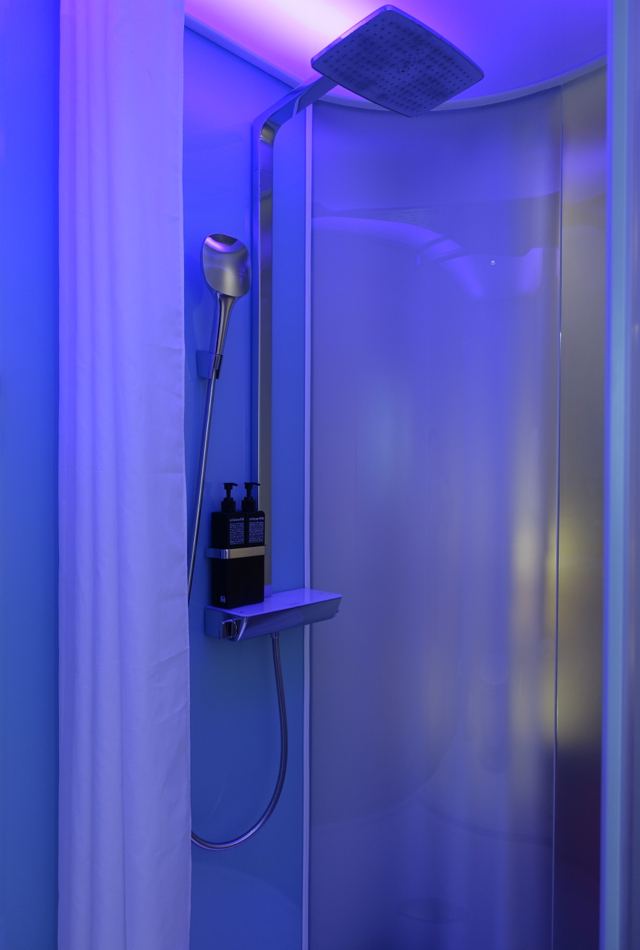 Bath products were self-branded and were shampoo only, no conditioner, though for me this wasn't a problem as I travel with my own bath products. There was a choice of "AM" or "PM" forumulations: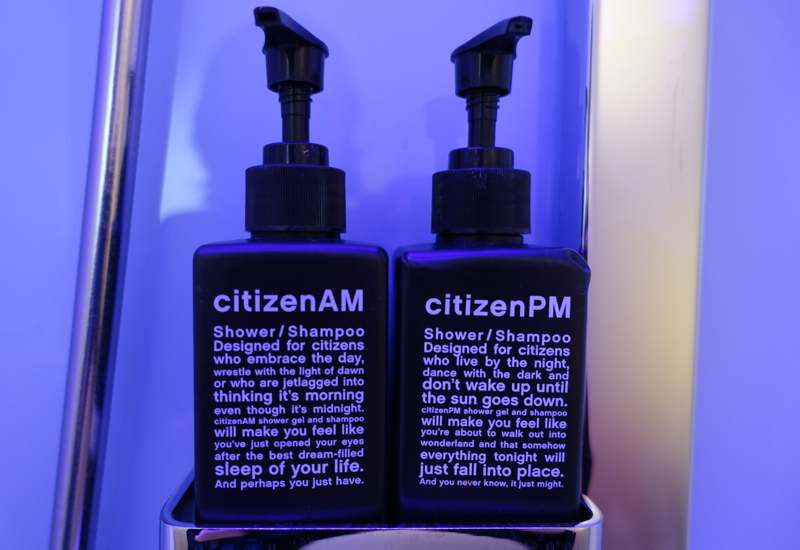 The Verdict
The CitizenM Charles de Gaulle Paris Airport Hotel is great in some respects, frustrating in others. Its proximity to CDG Airport and new, clean and mostly well-designed rooms and sleek lobby are all pluses. The frustrating aspects for me were 1) the long check-in process, occasioned by the hotel's mistake in ignoring my specific check-in date and time (which the hotel admitted was its mistake); 2) the inability to control one of the lights with either the tablet or any type of manual switch to make the room completely dark; and 3) the lack of follow-through by the reception, who claimed they would be right up to help but didn't appear for over 10 minutes, until I called again. The small size of the room is a given, since the rate is only around EUR 100 per night, so that wasn't an issue at all for us, especially as we were just spending a few hours in the room.
If you've stayed at CitizenM Charles de Gaulle Paris Airport Hotel, what was your experience?
Related Posts
Le Cinq at Four Seasons Paris Restaurant Review
Epicure at Le Bristol Paris Restaurant Review
Best Luxury Hotels of 2014: Top 10 Most Popular TravelSort Hotels
Disclosure: I paid the regular retail rate for our stay.
Need Award Booking Help? Our fee is as low as $75 per ticket if you book your hotel or cruise through us.
If you enjoyed this, join 200,000+ readers: please follow TravelSort on Twitter or like us on Facebook to be alerted to new posts.
Become a TravelSort Client and Book 5-Star Hotels with Virtuoso or Four Seasons Preferred Partner Amenities!