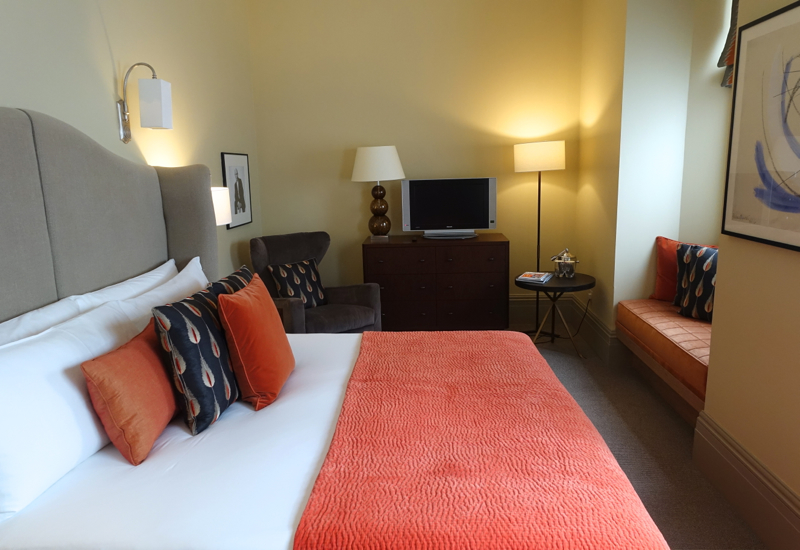 This Review of Brown's Hotel in London's West End is from our recent stay. For other posts from our London and Paris site inspections and visits, please see:
Review: Pur' Paris Restaurant, Park Hyatt Paris
Hotel Review: Park Hyatt Paris-Vendome
La Cuisine de Philippe Paris Review
Review: Paris Muse Discovery Walking Tour for Families
Hotel Review: The Mandarin Oriental Paris
Review: Mathieu Pacaud Histoires Paris, 2 Michelin Stars
Review: Hidden Paris Gourmet Walking Tour
Review: The Milestone Hotel, London
Review: Cheneston's Restaurant, London
TravelSort Clients enjoy these Rocco Forte Preferred Partner benefits at Brown's Hotel, a Rocco Forte hotel:
Daily Breakfast
Food & Beverage Credit (~$100 in value: 85 EUR for European hotels, 75 GBP for UK hotels)
Destination-specific welcome amenity
Priority Space Available Upgrades upon arrival and subject to availability
Priority Space Available Early Check-In/Late Check-out
15% off spa services
Virtuoso benefits are similar, except these include only a continental breakfast daily instead of a full daily breakfast, and no welcome amenity or spa services discount.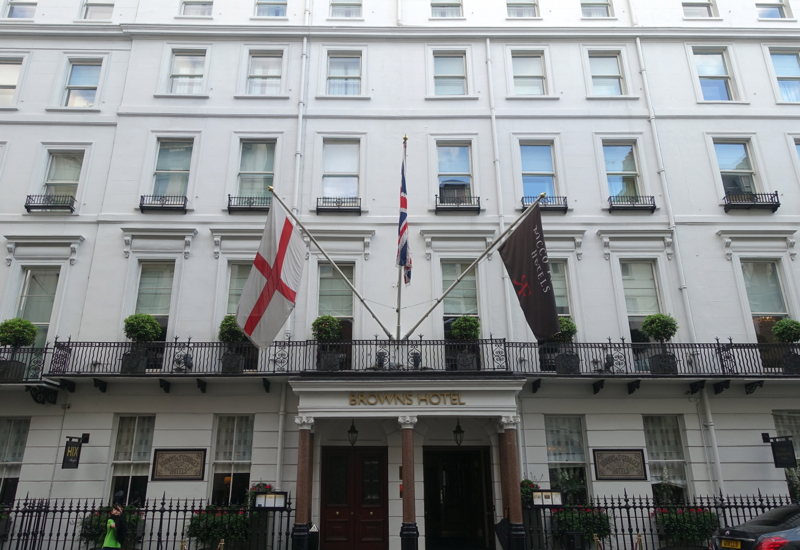 Brown's Hotel Location and Check-In
Brown's Hotel is a Rocco Forte property located at 33 Albemarle Street in Mayfair, London. In addition to being convenient for walking to West End shows, it's within walking distance of the National Gallery, Green Park, Buckingham Palace, Hyde Park, Chinatown, Soho and Regent Street shopping.
The London Tube is a great way to avoid London surface street traffic, and Brown's Hotel is just a 4 minute walk from Green Park Tube Station (Piccadilly, Jubilee and Victoria lines).
We arrived in the early afternoon, and there was no wait at the front desk, where we were swiftly checked in and extended an early check-in, which we appreciated.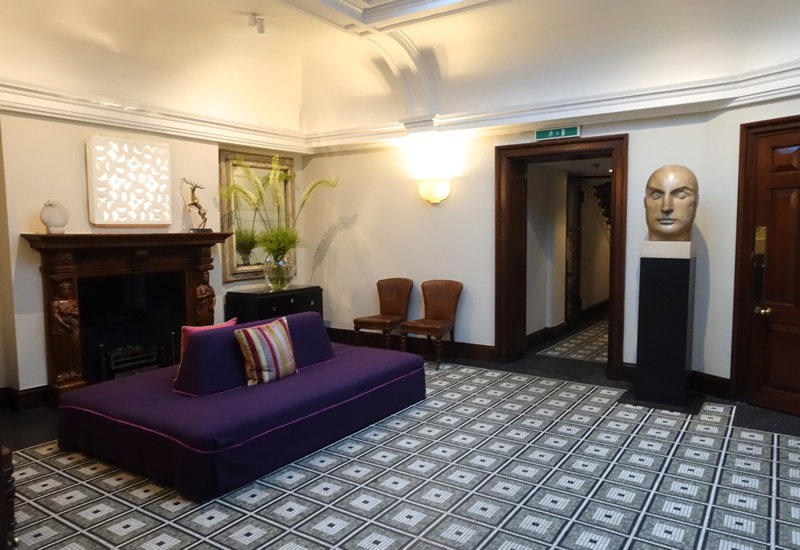 Brown's Hotel Executive Room
Brown's Hotel Rooms and Suites are designed by Olga Polizzi, sister of Sir Rocco and Director of Design at Rocco Forte Hotels. She brings a less is more approach to hotels such as Brown's, and I appreciated that the 377 square feet Executive Room felt spacious and not cluttered, even with its somewhat unusual floor plan.
The entrance leads to a large work desk on the left, flanked by bookcases. I loved that there were books by P.G. Wodehouse, author of the well known Jeeves and Wooster stories (which readers may know best by the TV comedy series starring Stephen Fry and Hugh Laurie in his pre-House days).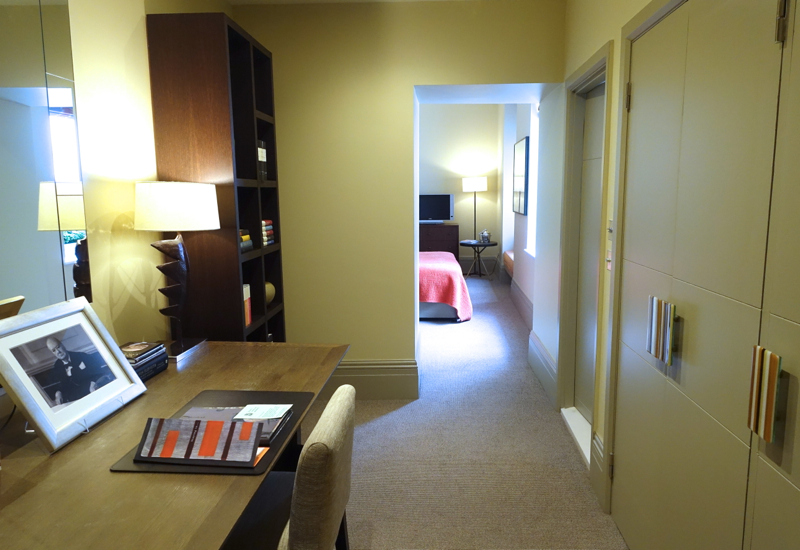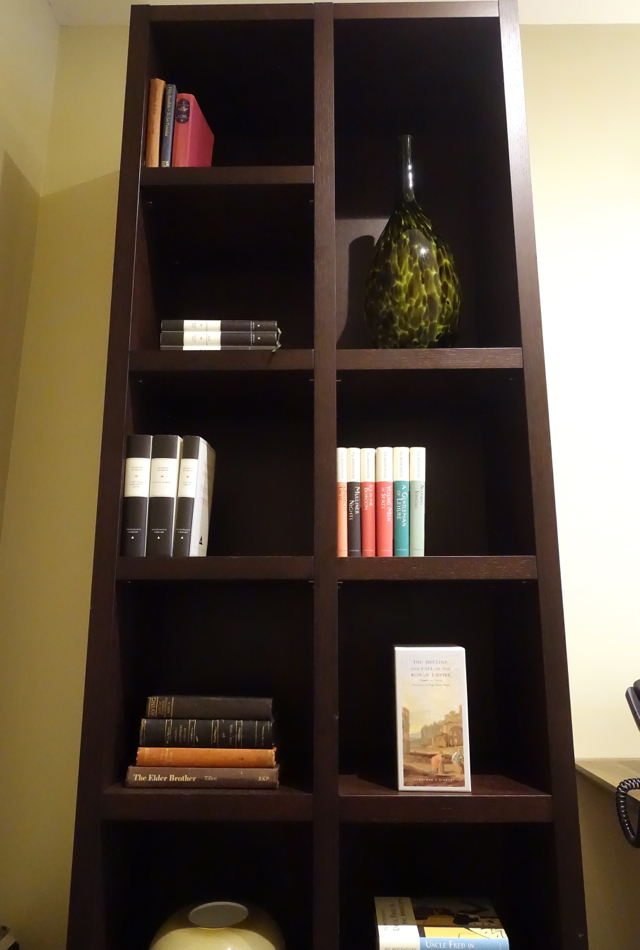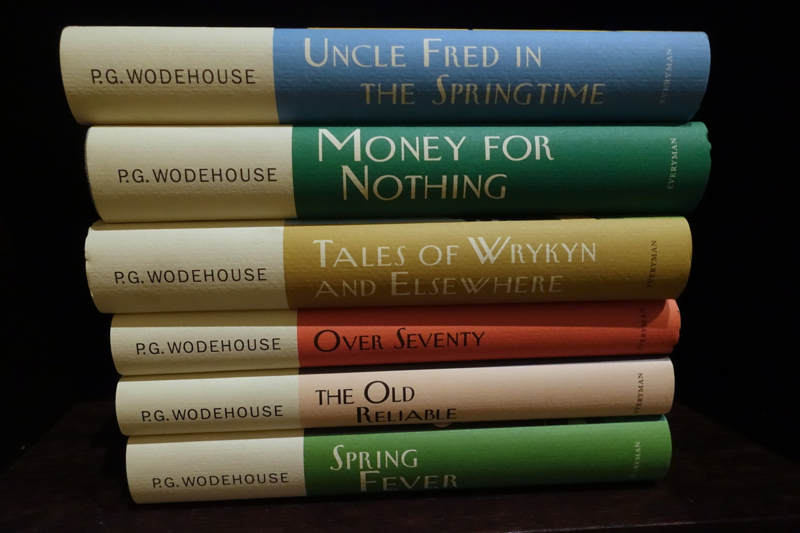 The bathroom opened off to the right, and the high ceilings, natural light from the windows, and white walls made it one of my favorite London bathrooms for a regular non-suite room.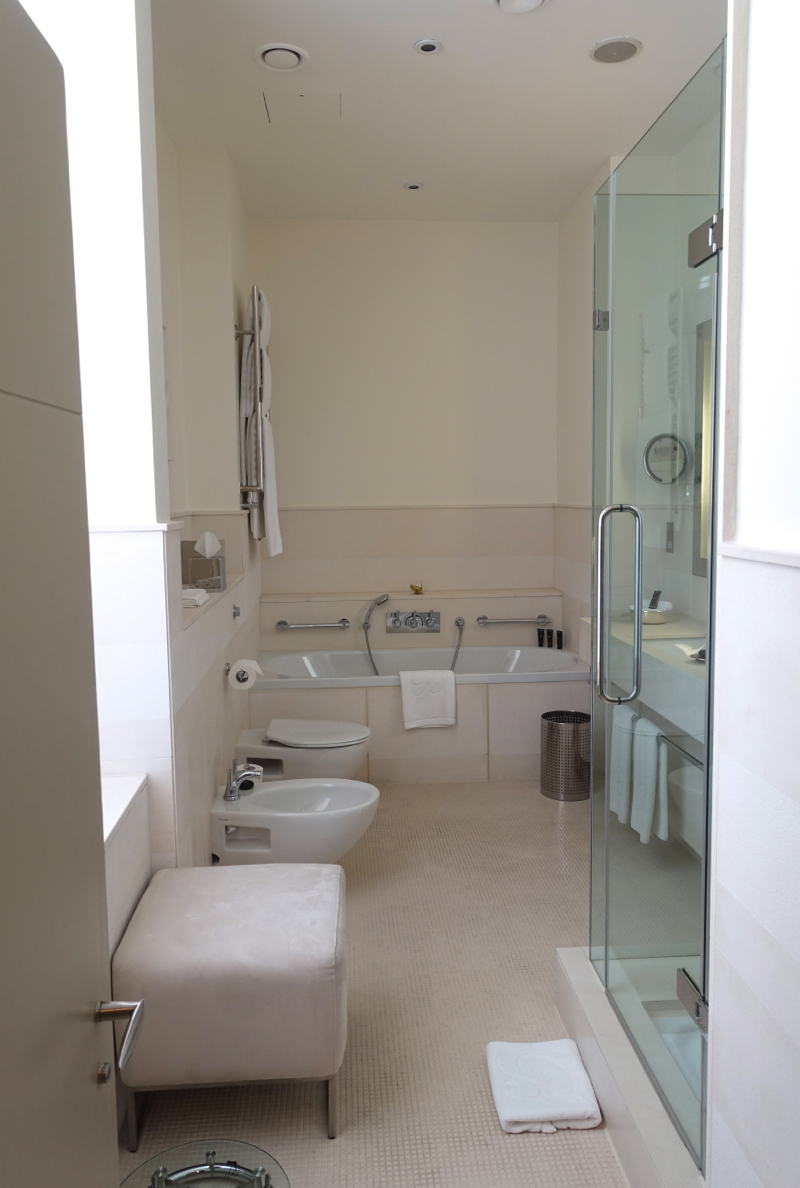 True, there was just one vanity / sink, although this is typical in even most London luxury hotel rooms, until you get to higher category rooms / suites.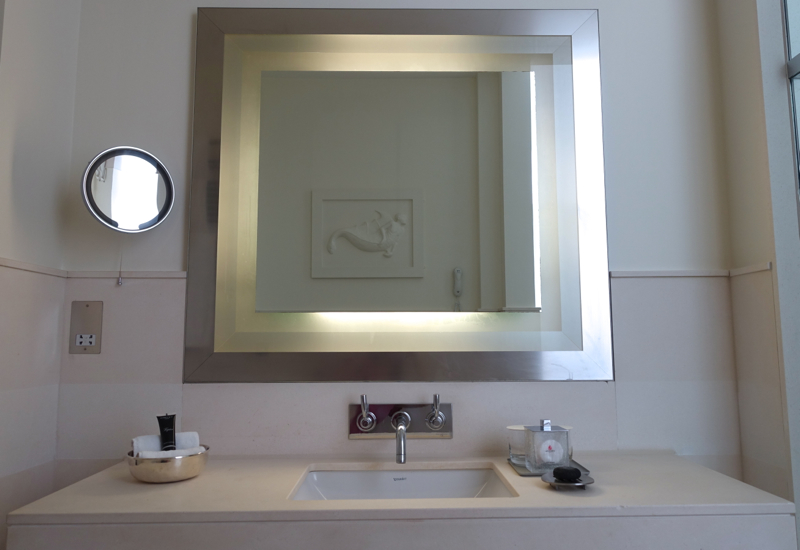 I appreciated the stand alone glass enclosed rain shower. There's also a separate soaking tub.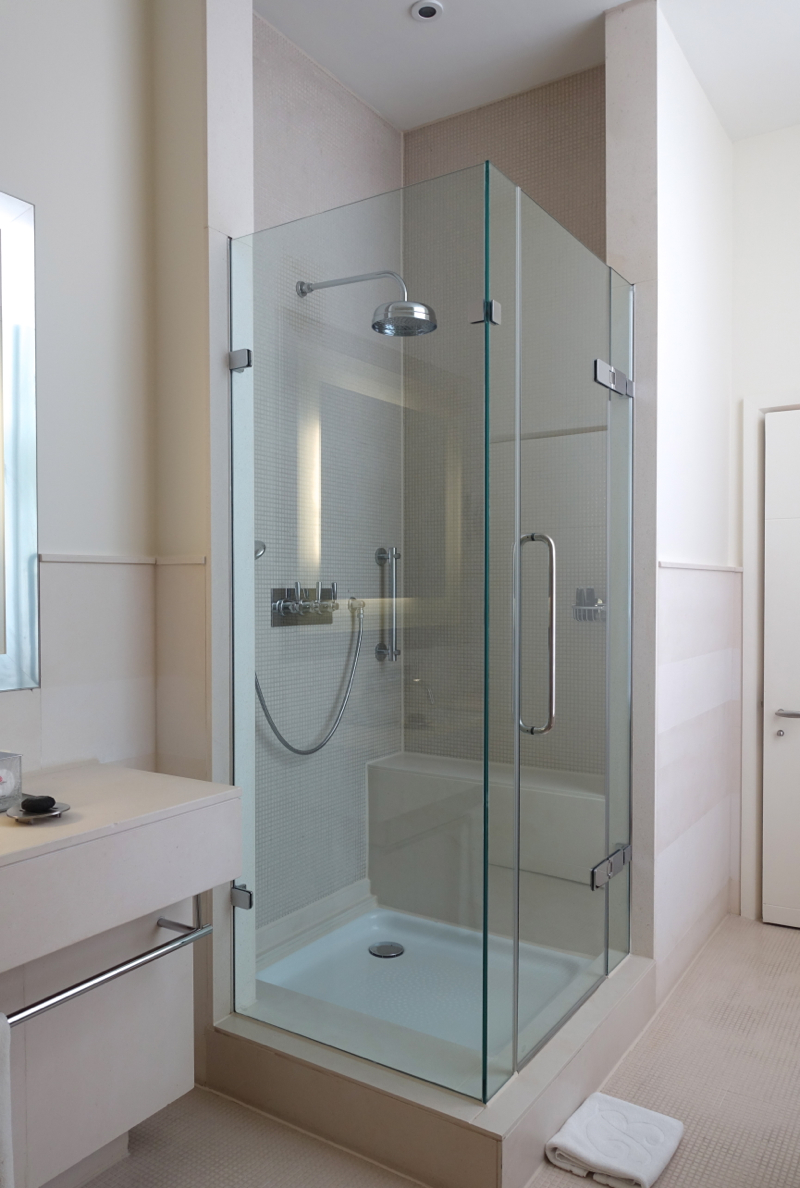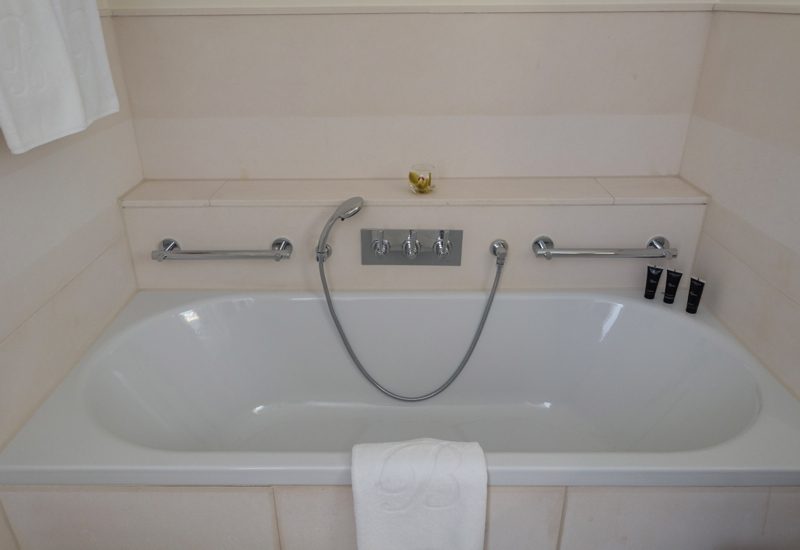 Bath products are by Heeley; I thought it interesting that Figuier (Fig) was chosen. I wasn't overly impressed, since I prefer more natural products such as Aesops, and citrus type scents such as L'Occitane's Lemon Verbena, but scent and toiletries are of course a very personal taste.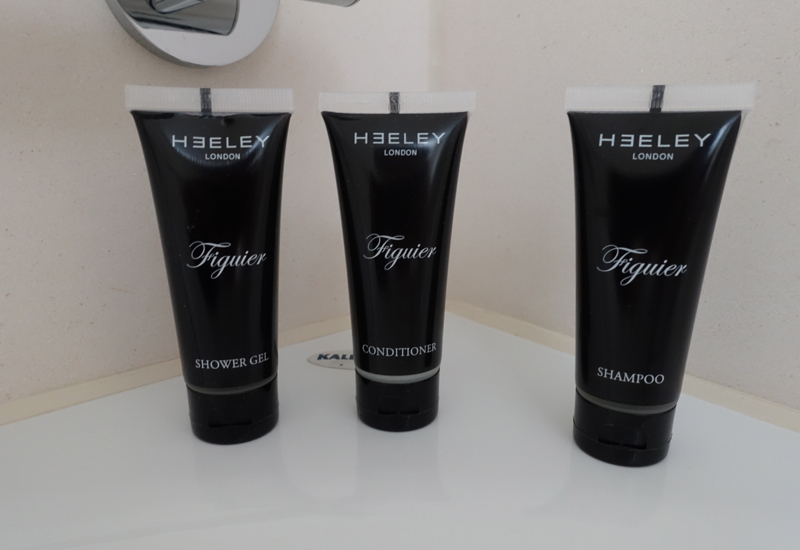 Executive Rooms offer either a King or Queen size bed, and since I was sharing with my son, I was glad we were given a King bed. Some Executive Rooms are also offered with Twin beds. The bed was fairly comfortable–much more comfortable than Park Hyatt beds, which I find too firm (see
Dear Park Hyatt: Please Make Your Beds More Comfortable
) but also not as comfortable as the new Four Seasons bed with the Signature Plush topper.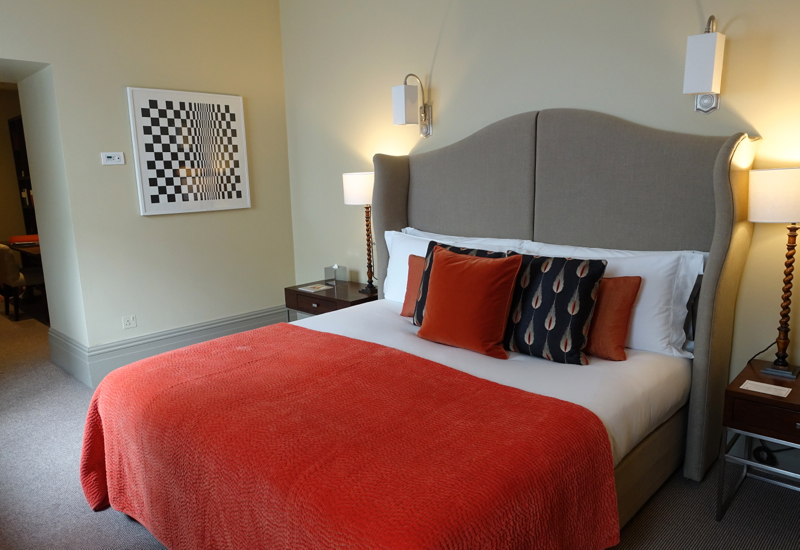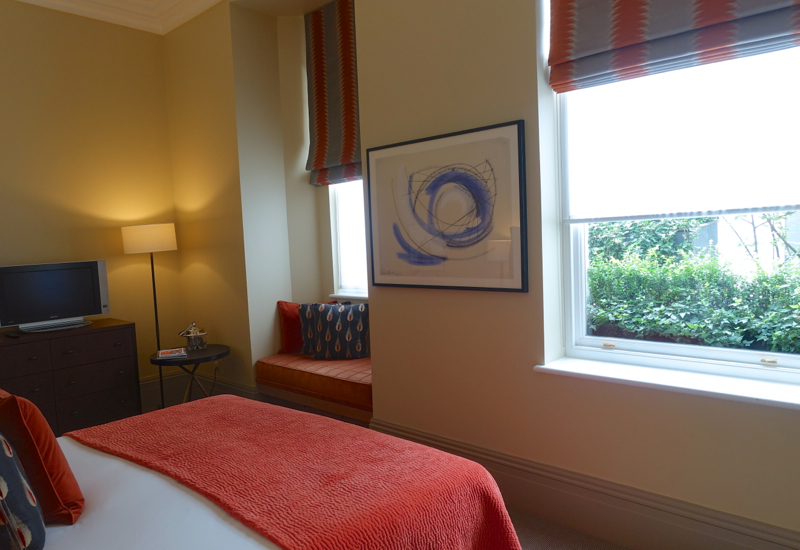 There weren't any welcome amenities for me or for my son in the room (unlike the lovely spread at The Milestone Hotel) but shortly after arriving and settling into our room there was a knock and a couple of apples were delivered. Nice, although not comparable to the lovely fruit plate and homemade cookies at The Milestone Hotel.
Brown's Hotel Fitness Center
Brown's Hotel offers a 24 hour gym, although given the exercise we were getting walking around London, we had no occasion to use it.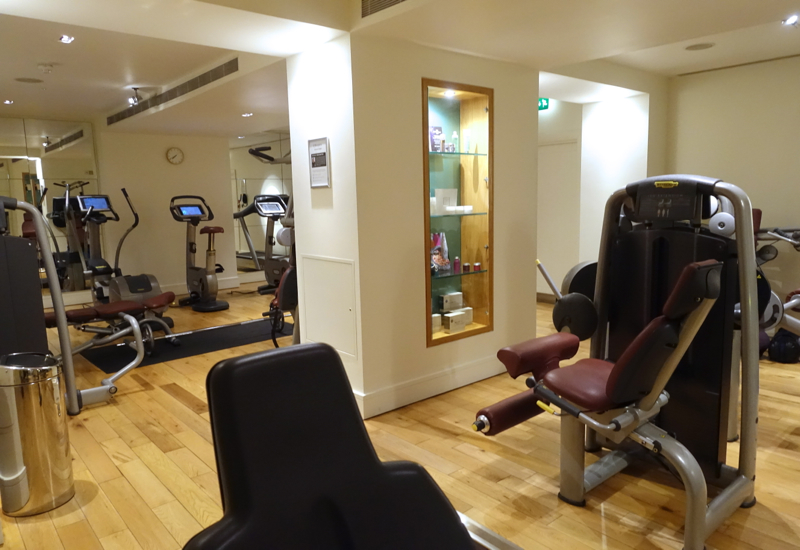 I did like that in addition to bottled water and apples, there were some seemingly housemade granola bars to refuel with after a workout.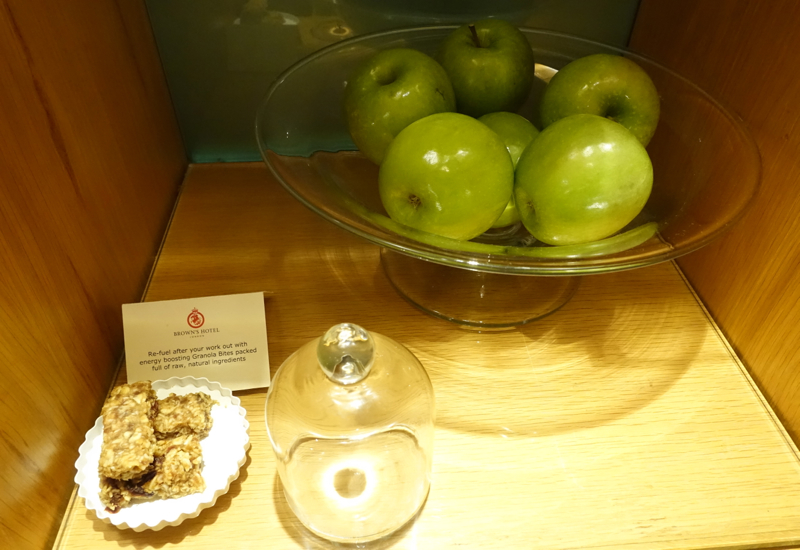 Brown's Hotel Breakfast at HIX Mayfair
We had a fairly early breakfast on a Saturday, since we were taking the train out of London to meet up with some friends, so there was no one apart from the staff in the HIX Mayfair Restaurant when we entered. Breakfast is served 7-10:30am daily, and until 11am on Sundays.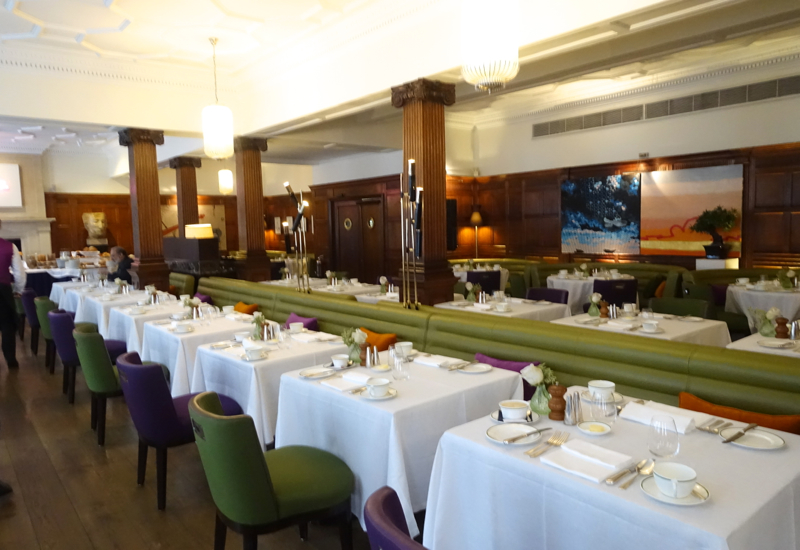 Our service was polite but very serious and I don't think I ever detected a smile on him once. He brought us the menus, and invited us to also help ourselves from the cold buffet.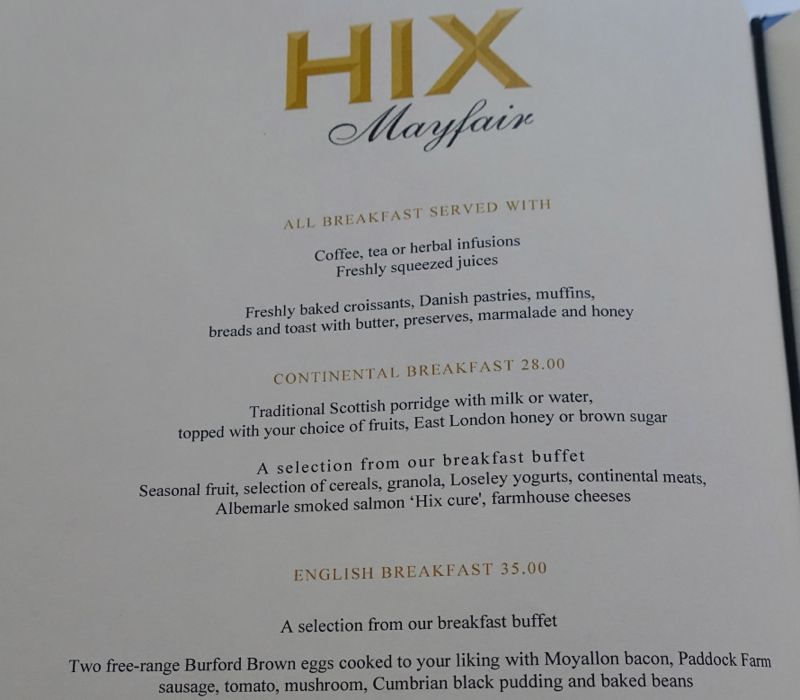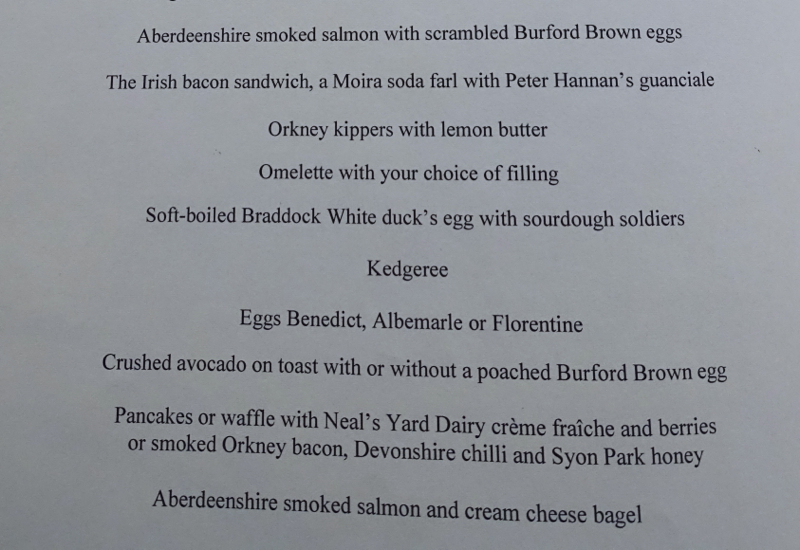 The buffet was beautifully arranged and included a nice selection of fresh fruit and berries: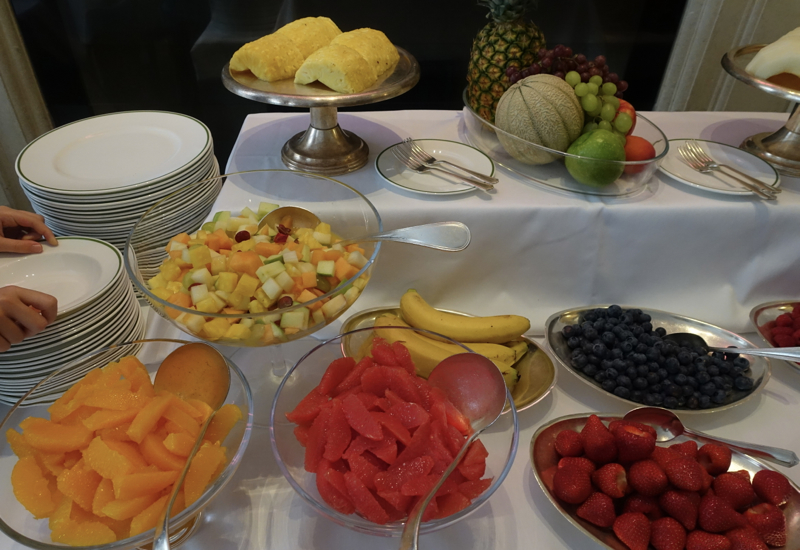 There were also cereals and pastries, as well as milk, cottage cheese and plain Greek yogurt (although no La Ferme des peupliers yogurt, as at The Milestone).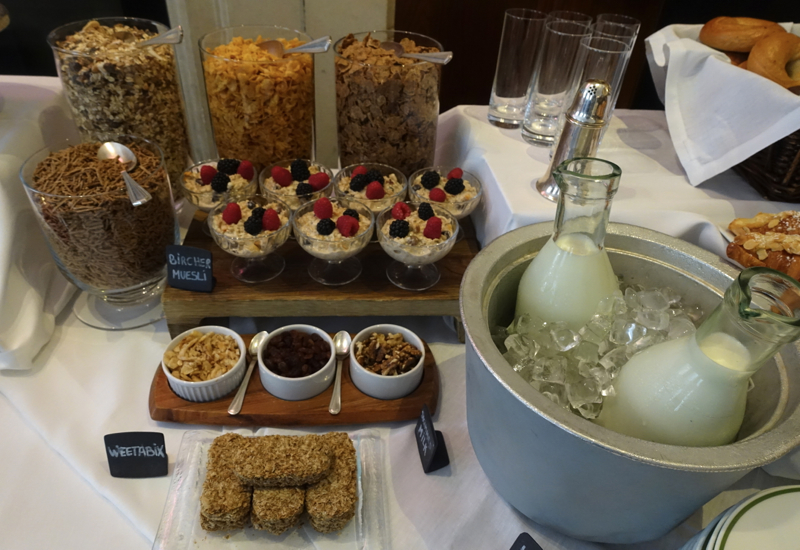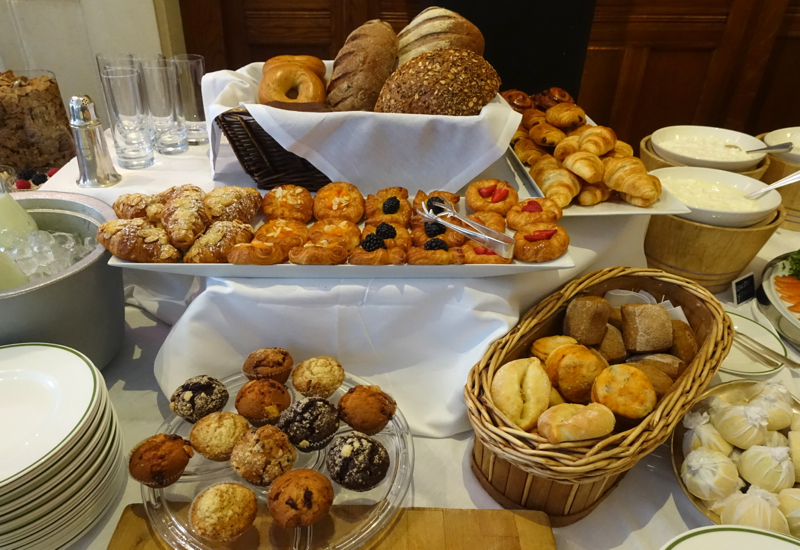 And smoked salmon, breakfast meats and cheeses were also available: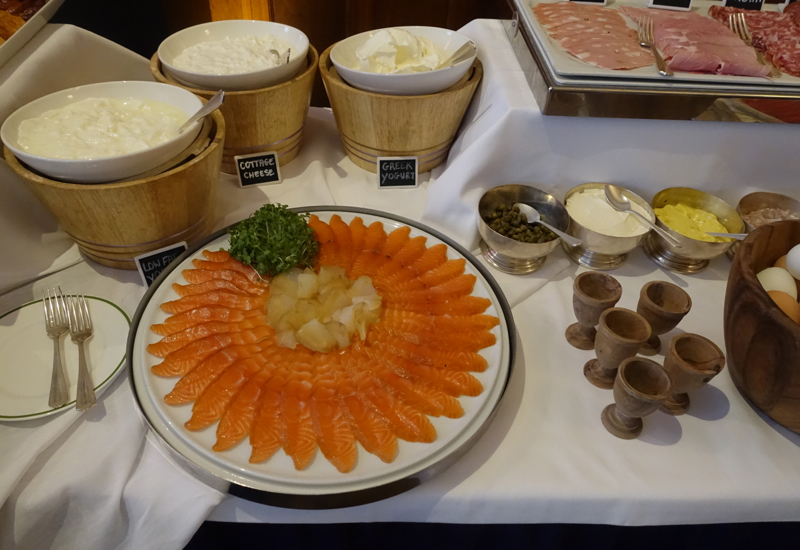 I really enjoyed the pulpy freshly squeezed juice. Everyone prefers their juice differently, and while I certainly appreciate the freshness of freshly squeezed but strained juice, I prefer when the pulp is left in.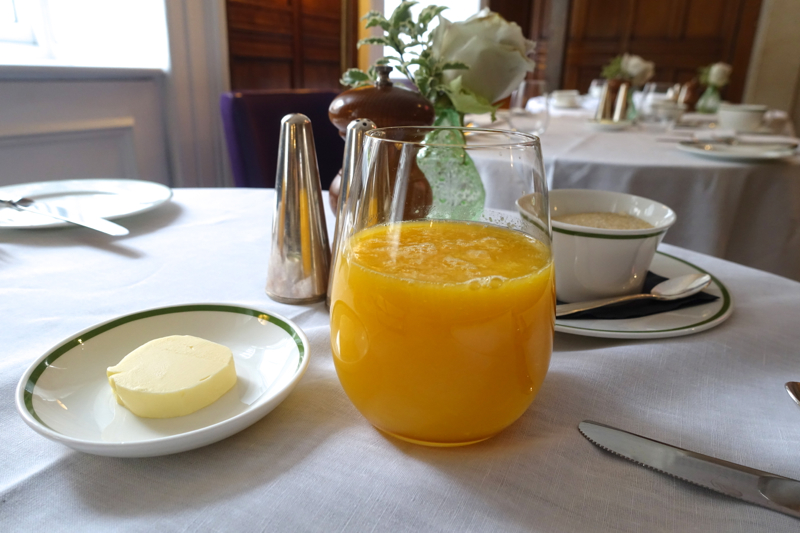 My son's scrambled eggs with smoked salmon were good.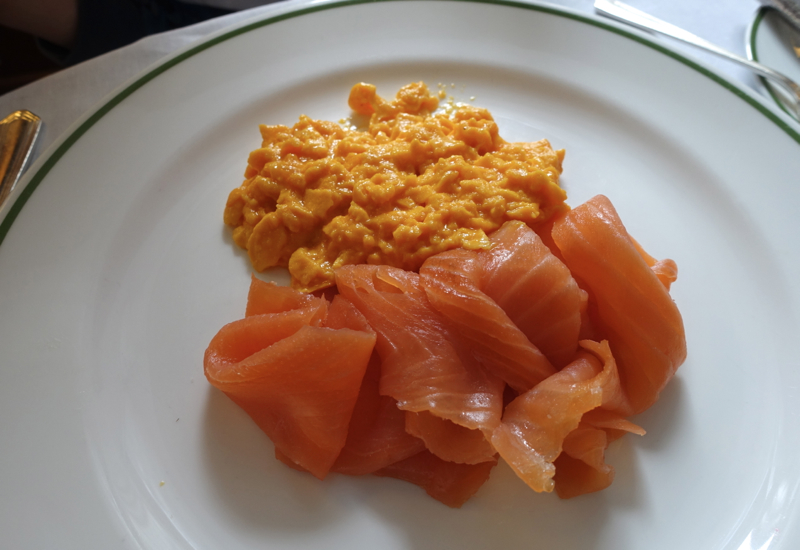 And my pancakes with berries looked great, but suffered from what I find is common in the UK: overmixing, which leads to tough pancakes. It would have been better to serve crepes (which the British refer to as pancakes) and make them well, rather than to serve U.S. style pancakes that were this bad. So I ate the berries and didn't bother with the pancakes.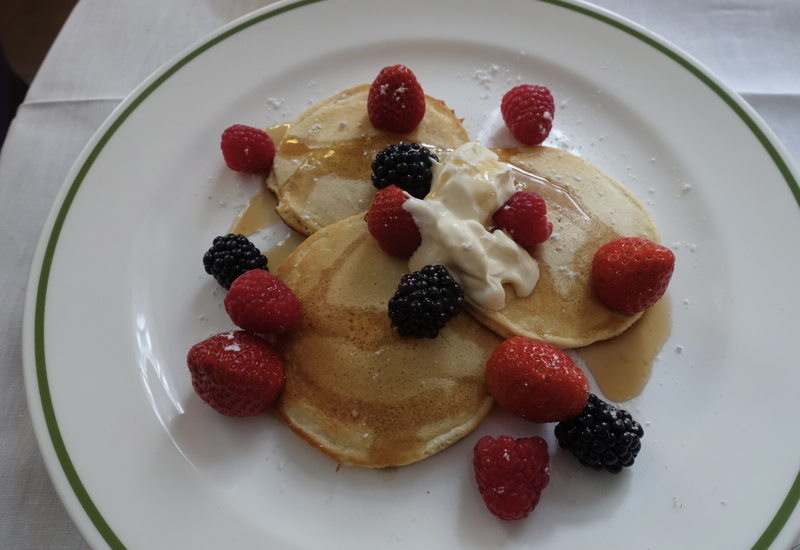 The cappuccino at least was well made, and even had the Rocco Forte logo stenciled on them.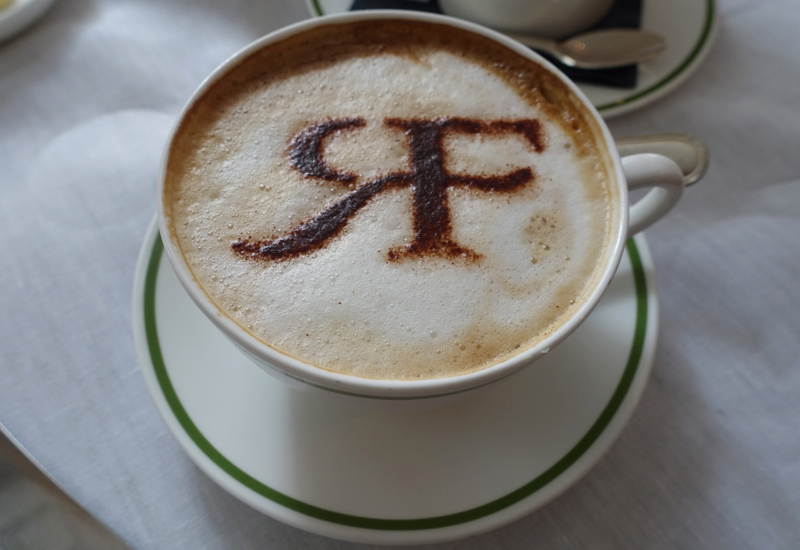 The Verdict
If you want to be located in Mayfair, close to the West End, but prefer a more boutique hotel experience, Brown's Hotel is a great and convenient choice. We loved the high ceilings in our Executive Room and how quiet it was at night, yet also the great natural light that streamed in from the courtyard. It would be nice if the hotel catered a bit more to kids with a kids' welcome amenity, and kid size bathrobe and slippers; in this regard, The Milestone Hotel is much better for a family stay.
We also enjoyed our breakfast for the most part, with high quality fresh squeezed juice and fruit selections and cooked to order egg dishes. Just don't bother with the pancakes, which were disappointing.
If you've stayed at Brown's Hotel in London's West End, what was your experience?
Related Posts
Disclosure:
I paid a travel professional rate for this
site inspection visit. The opinions expressed in this post are my own.