This review of the British Airways Concorde Room at New York JFK is part of a new trip report including British Airways First Class flights, the Concorde Room at London Heathrow, and luxury hotels and dining in Paris and Cannes. See all of our British Airways posts and our airport lounge reviews.
After arriving at Terminal 7 via the AirTrain, I walked into the terminal and took a left to get to First Class check-in.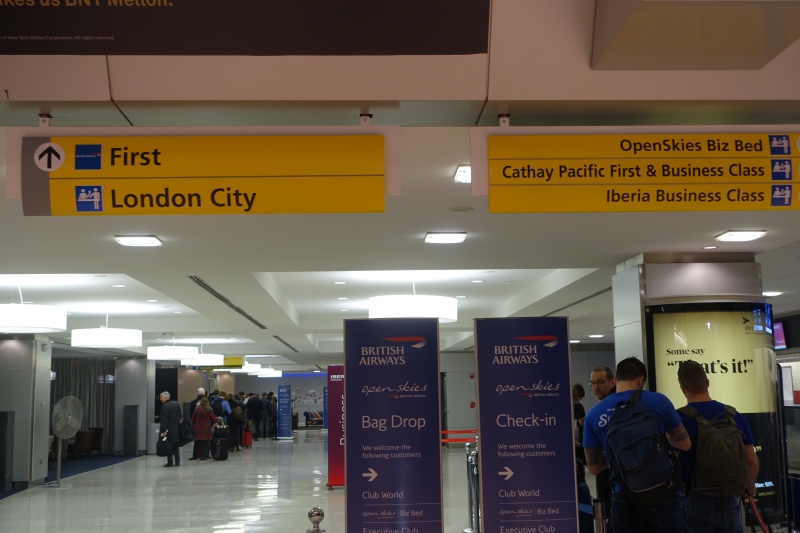 Unfortunately there was a short line even for First Class, and the one of the agents checking passports who seemed to be waving me over was otherwise preoccupied, so I went back to the line to wait for a different and more efficient agent.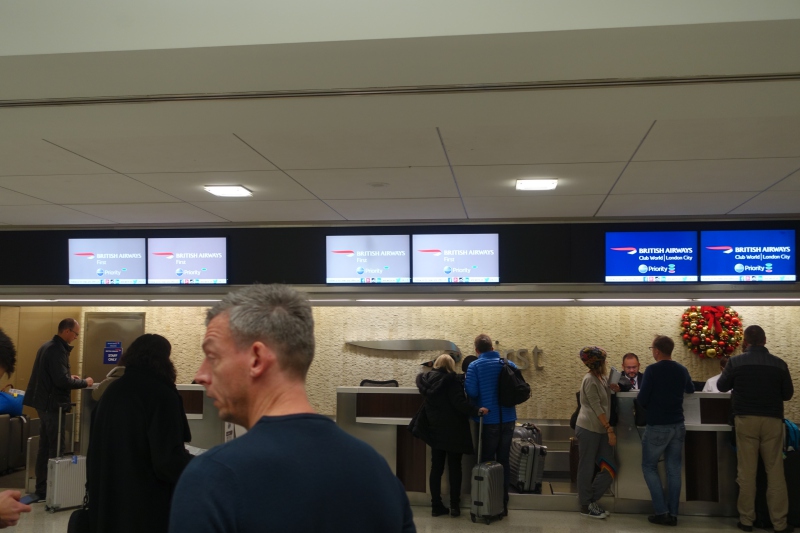 British Airways Concorde Room New York JFK Location, Access and Hours
The British Airways Concorde Room is located at Terminal 7 in JFK Airport, after security, near Gate 1. It's open daily 4:30-10pm and is open to British Airways First Class passengers, with the option to guest in another passenger on the same flight. If you're flying another oneworld airline in first class, you'll have access to the British Airways Galleries Lounge, but not the Concorde Room.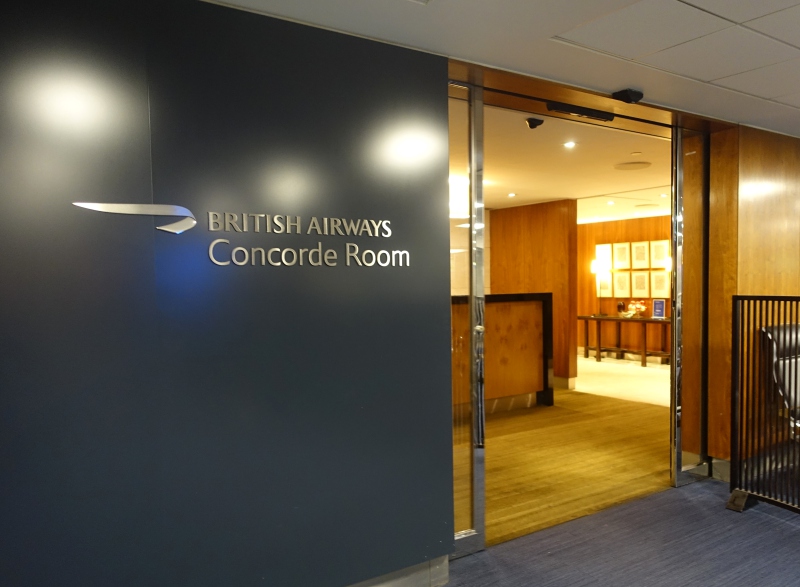 British Airways Concorde Room New York JFK Amenities
The British Airways Concorde Room at New York JFK is fairly small, as it's strictly for passengers flying in British Airways First Class and so doesn't see the volume of passengers that access the Galleries Lounge. The Galleries Lounge is where the Elemis Spa and showers are, so if you want a shower, you'll need to go to the Galleries Lounge.
Instead, the main amenities in the Concorde Room are comfortable seating, WiFi, and a la carte dining in the dining room area.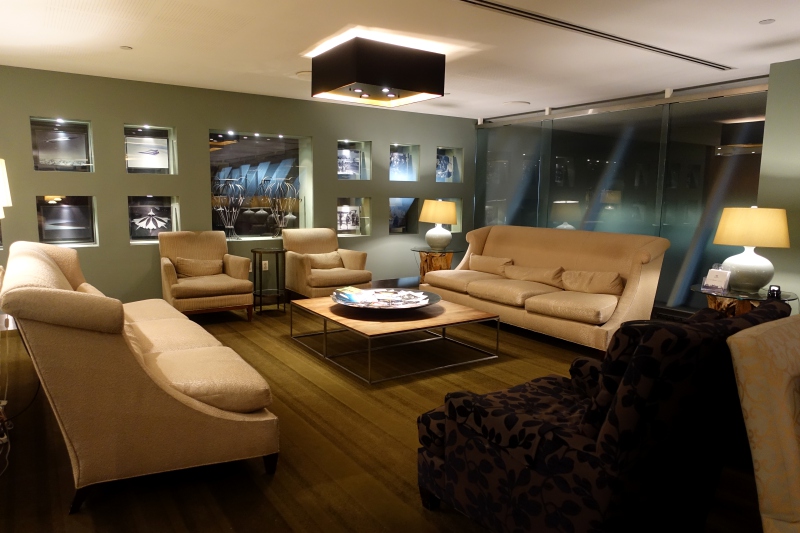 There are also some computer work stations in the business center area: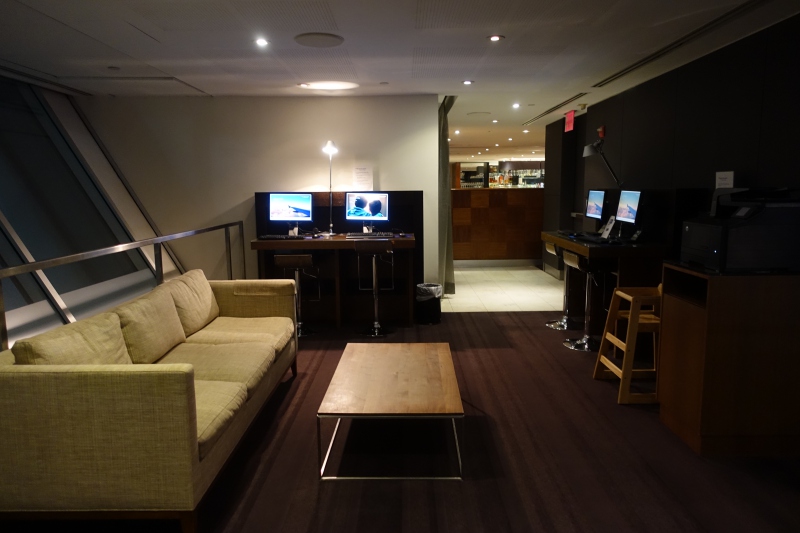 And since I was there in early December, a Christmas tree formed part of the lounge decor: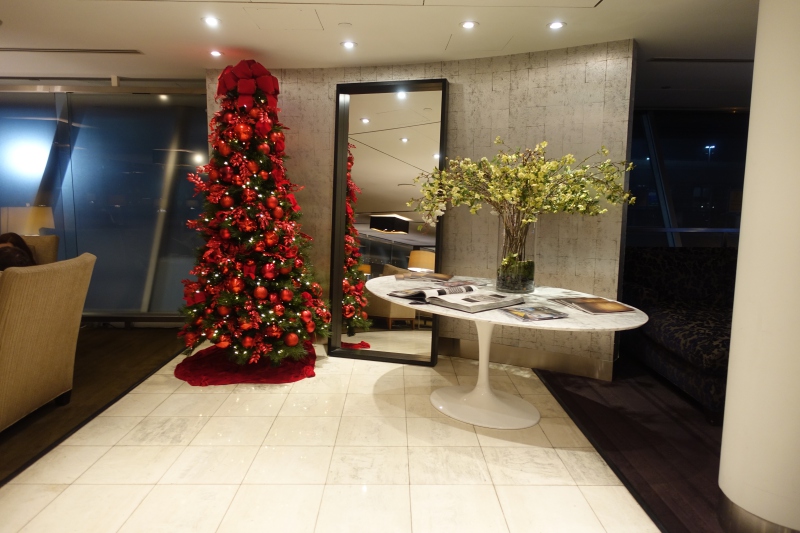 The bathroom could have been a bit neater–there were paper towels on the floor: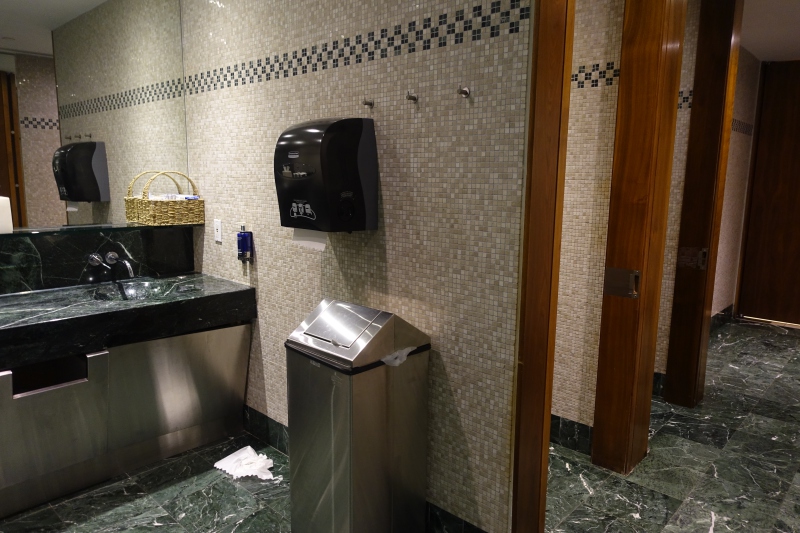 Elemis hand wash and moisturizer were provided, although different products are used in the first class amenity kit, as I'll cover in my future review.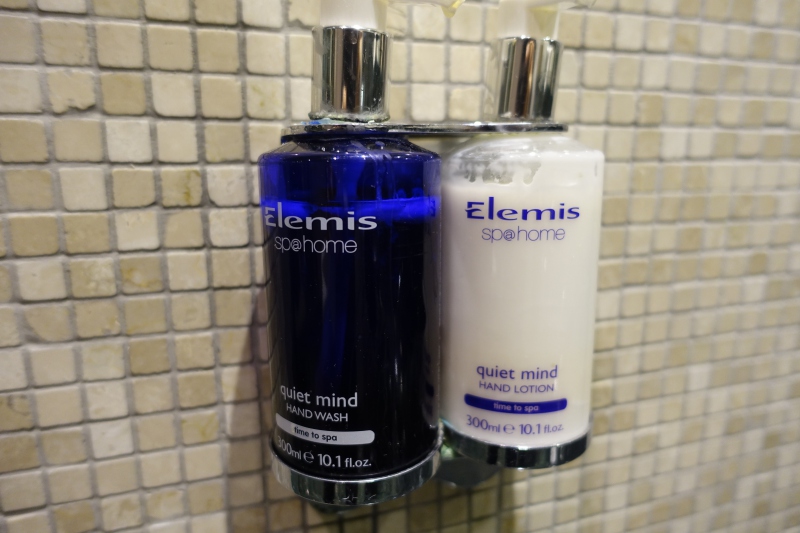 British Airways Concorde Room New York JFK Menu, Food and Drinks
The Concorde Room dining room is set up with several booths that are most comfortable for couples, but could fit 3 with two in the booth and one in a chair. There are also smaller tables for solo diners, and this is where I was seated.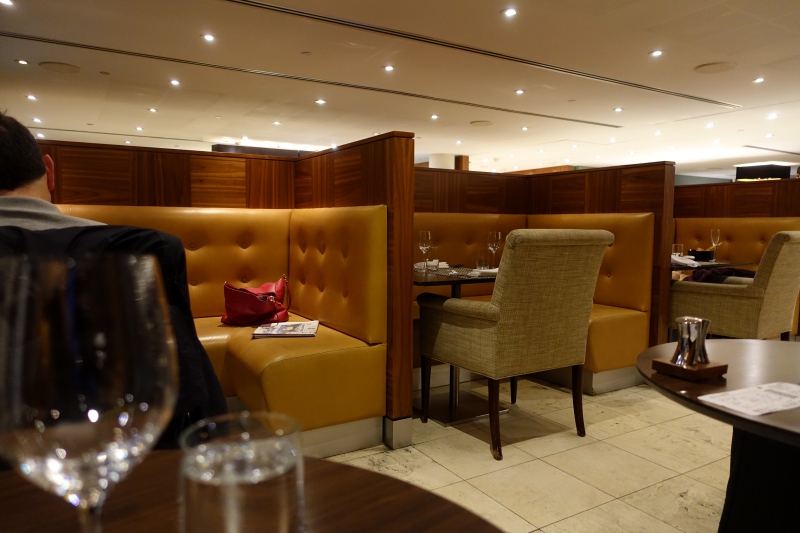 My server was pleasant and presented me with the menu, as well as a wine list on a tablet: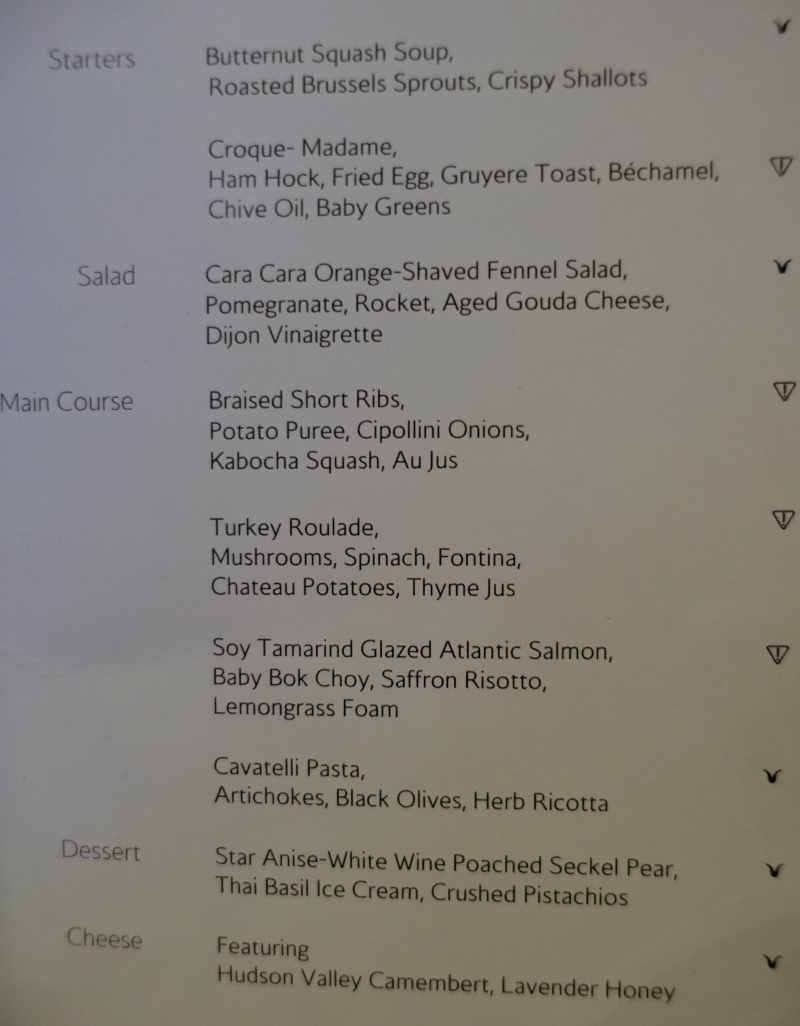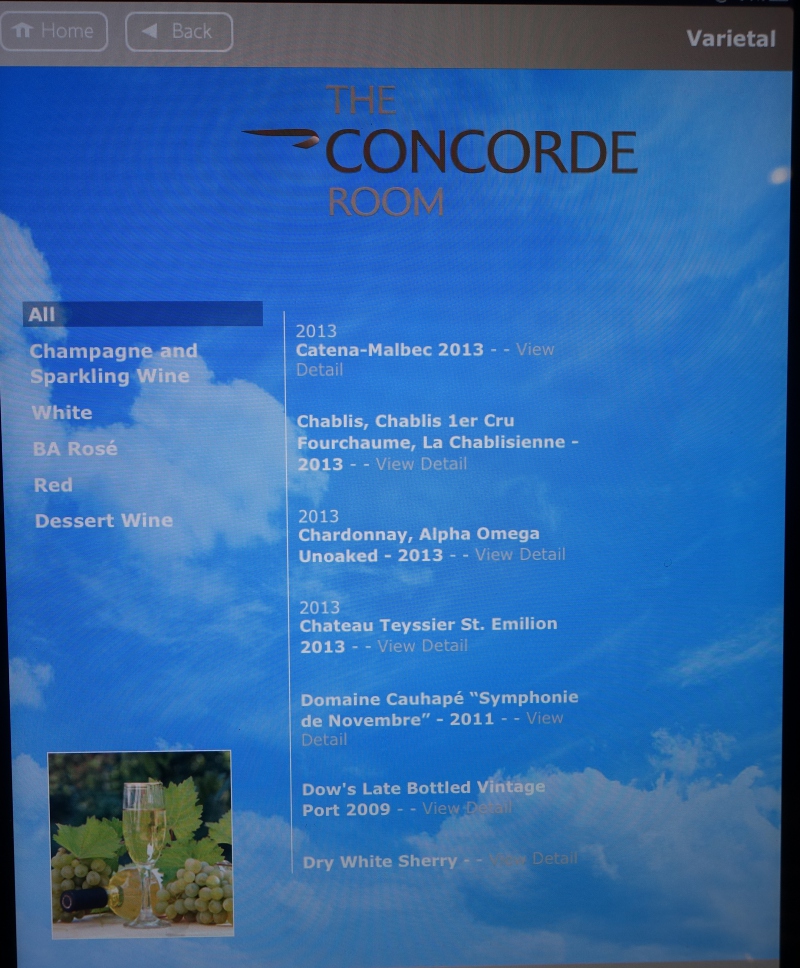 I started with the Butternut Squash Soup, which honestly wasn't very good. It was very thin, and while it did have a brussels sprout, it was a roasted one. There just wasn't the depth of flavor that good butternut squash soups I've had at restaurants have had.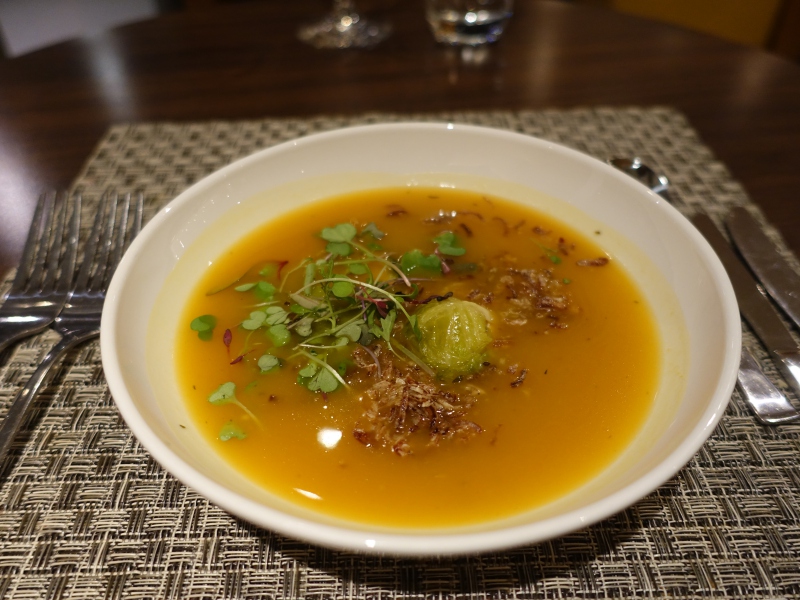 The Beef Short Ribs were even worse–they clearly had not been cooked long enough or braised the right way, because they were not very tender. They also were room temperature, and not hot. The best thing I can say is that the kabocha squash pumpkin was good. Needless to say I didn't finish the dish.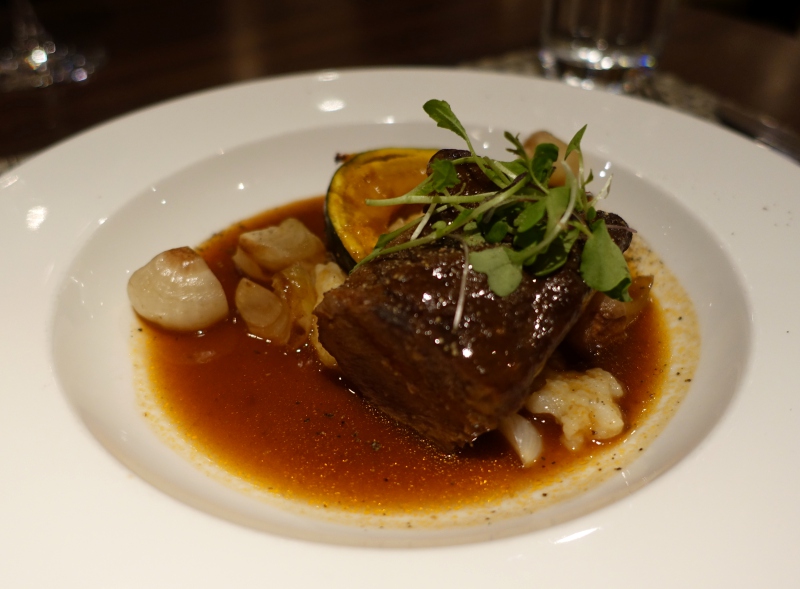 I was hoping for dessert to be better, although there was only one choice, Poached Pear with Thai Basil Ice Cream. I was excited to try Thai Basil Ice Cream, but I'm not convinced that it really was basil ice cream, as it looked and tasted like vanilla. The poached pear, while again on the hard side and not poached long enough, was the tastiest thing I tried in the lounge.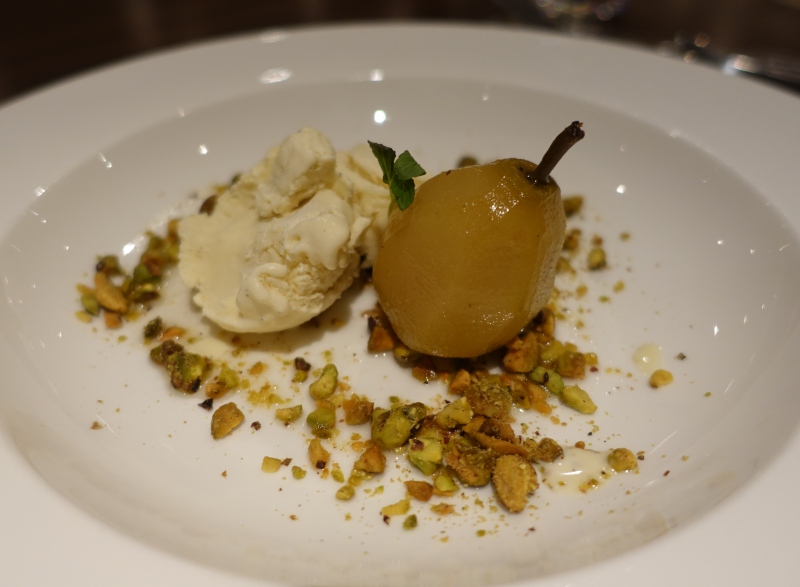 There were a few snacks such as wasabi peas off to one side of the lounge, and I did enjoy a cup of apple cider from an upstate farm.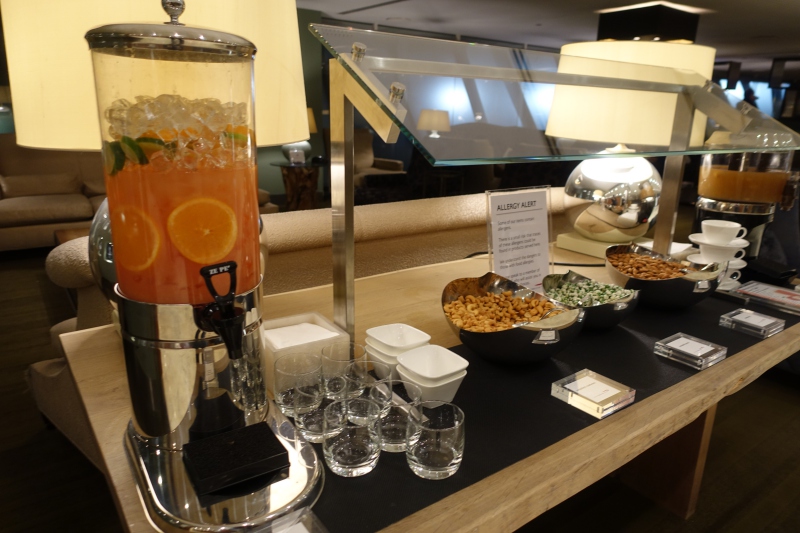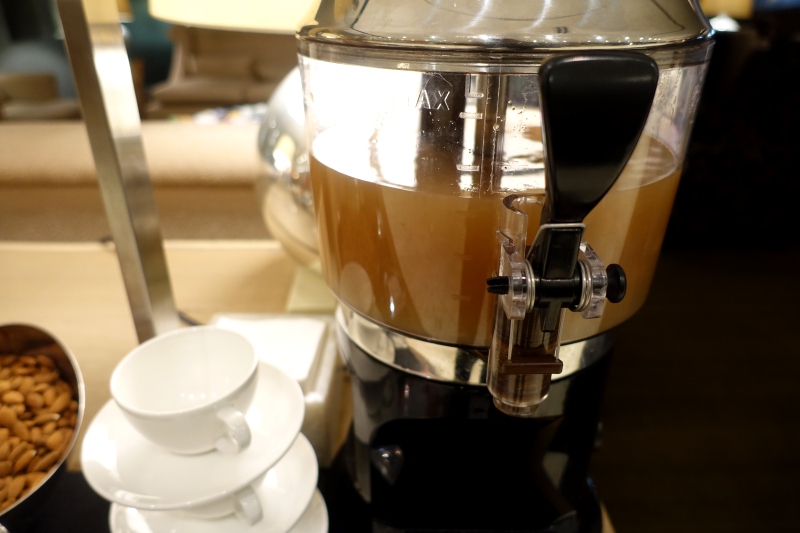 The Verdict
I have to admit I was disappointed by my Concorde Room visit this time, compared with my visit a couple year ago, as the food served wasn't nearly as good. I also feel that the Concorde Room really should have its own shower, instead of forcing guests to go to the British Airways Galleries Lounge, where the Elemis Spa and showers are. It's also important to get to Terminal 7 on the early side if you wish to dine or relax in the lounge, given that I encountered a line both at First Class check-in and at security (even after staff placed us near the front of the line). If you're taking an early evening flight, I probably wouldn't bother going to the lounge, although if you have a late night flight and are hoping to maximize your sleep time onboard you'll probably want to grab dinner there for the sake of convenience, even though my experience wasn't that great.
If you've recently been to The Concorde Room at New York JFK, what was your experience?
Related Posts
British Airways First Class: 5 Things I Love and 5 That I Don't
Which Miles and Points for Business Class Awards to the South of France?
British Airways Concorde Room and Cabana Heathrow Review
British Airways Galleries Lounge Newark Review
British Airways Galleries Lounge New York JFK Review
Need Award Booking Help? Our fee is as low as $75 per ticket if you book your hotel through us.
If you enjoyed this, join 200,000+ readers: please follow TravelSort on Twitter or like us on Facebook to be alerted to new posts.
Become a TravelSort Client and Book Luxury Hotels with Virtuoso or Four Seasons Preferred Partner Benefits!