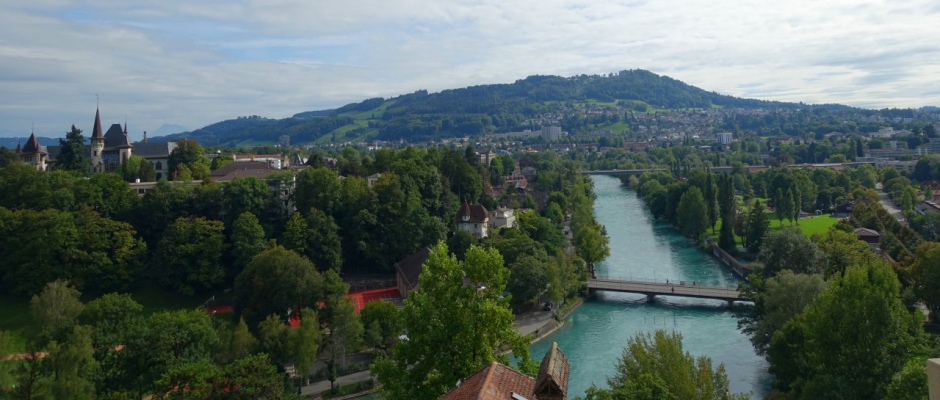 The Bellevue Palace is the most luxurious option in Switzerland's capital city, Bern, the fifth largest Swiss city after Zurich, Geneva, Basel and Lausanne. The Bellevue Palace is next to the Swiss Parliament, so the hotel often hosts heads of states and dignitaries. Best of all, all deluxe rooms and suites enjoy a view of the River Aare, with the Bernese Alps in the distance.
Interested in a trip to Switzerland? See 8 Things I Love About Switzerland and all posts tagged Switzerland.
TravelSort Clients can reserve the Bellevue Palace with these Virtuoso benefits:
Upgrade on arrival, subject to availability
Daily Buffet breakfast, for up to two in room guests
$100 USD Equivalent Food & Beverage credit, to be utilized during stay (not combinable, not valid on room rate, no cash value if not redeemed in full)
Early check-in/late check-out, subject to availability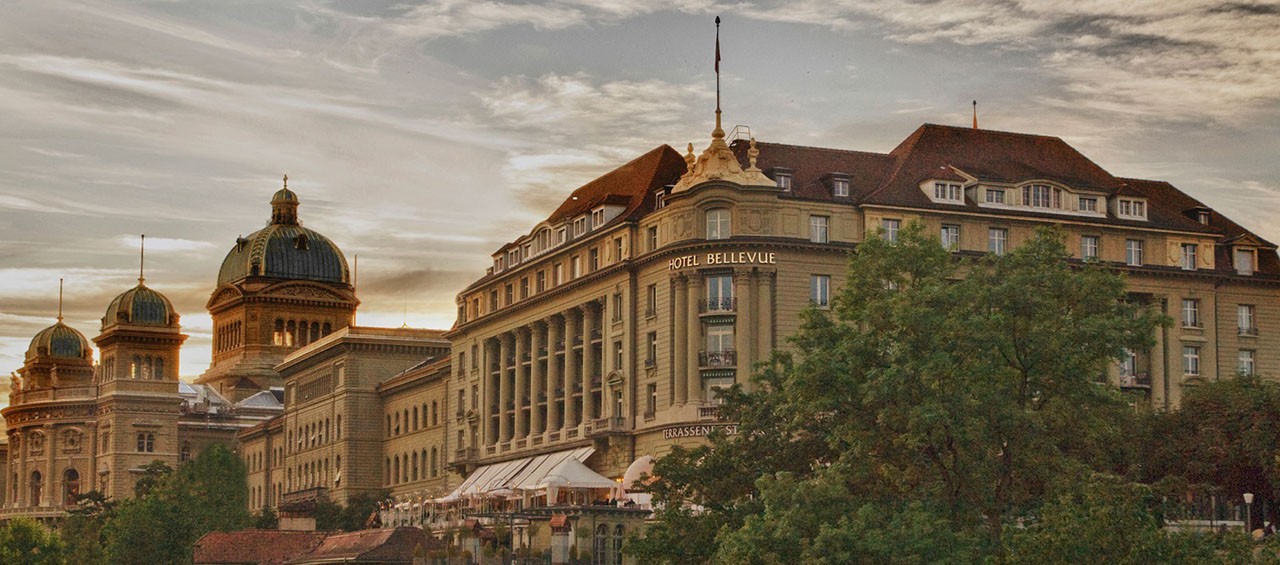 The Bellevue Palace Location and Lobby
The Bellevue Palace is located at Kochergasse 5, which as mentioned is right next to the Swiss Parliament, just a 10 minute walk from the Bern train station. By train, Bern is about 1 hour from Zurich, about 2 hours from Geneva, and about 1.5 hours from Lausanne.
The hotel was built in 1865, although acquired by the Swiss National Bank in 1976 and donated to the Swiss Confederation in 1994. I loved the beautiful lobby, with its stained glass atrium effect. The Lobby Bar serves 99 different gins, in addition to a variety of cocktails.
We were swiftly checked in, and, as I was on the 2nd floor, it was easier to take the stairs than wait for the elevator.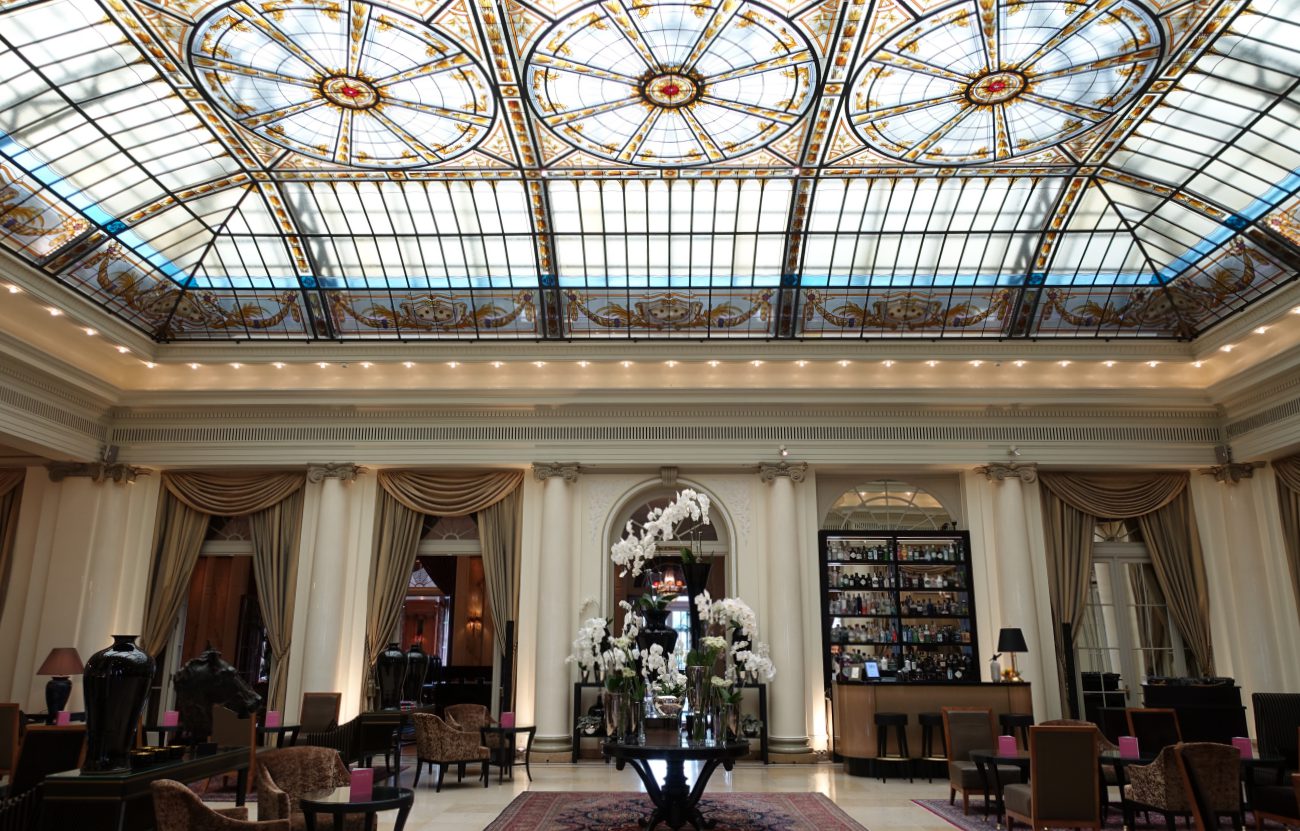 Bellevue Palace Presidential Suite
See my video below for photos of the Presidential Suite as well as a Deluxe Room, which I also describe below.
Bellevue Palace Deluxe Room
Entry level Standard Rooms face the quiet courtyard or Bern's old town, but all Deluxe Rooms and suites enjoy a view of the river and Bernese Alps. As with most historical buildings, there's some variation in size; Deluxe Rooms range from 290-516 square feet, and some have a balcony, as my room, #116 did.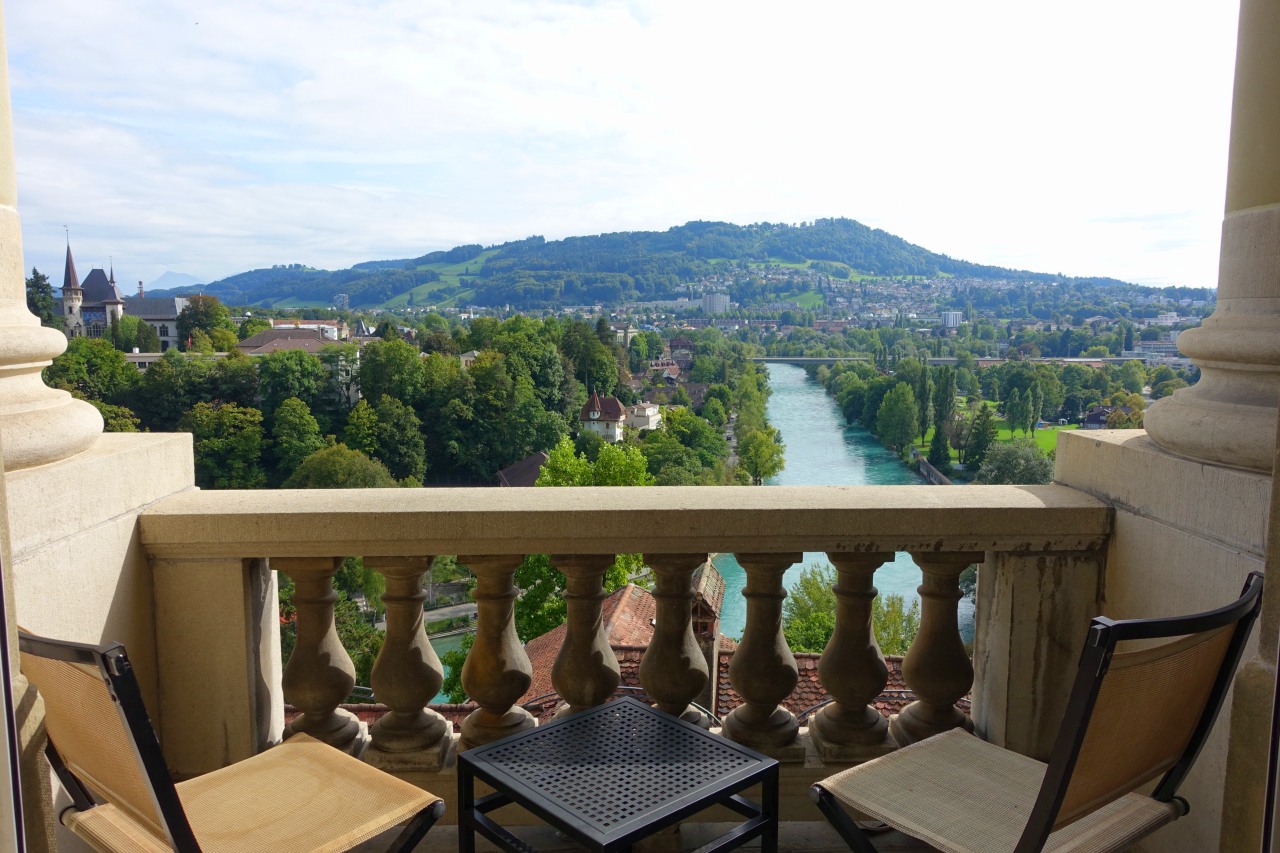 Other similarly positioned rooms on the same 2nd floor are 117, 118, and 112.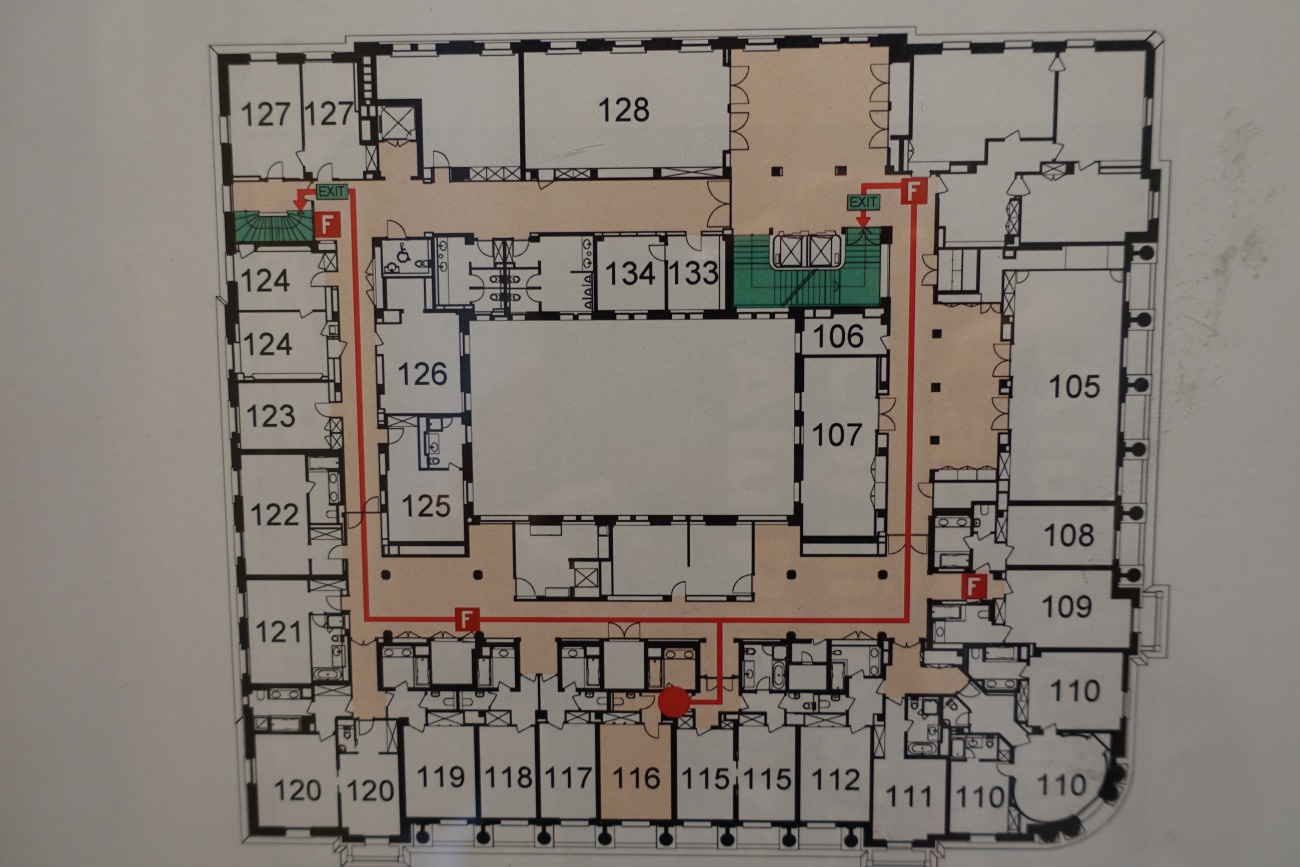 Welcome amenities included a nice fruit bowl and–what else–Swiss milk chocolate from Bern.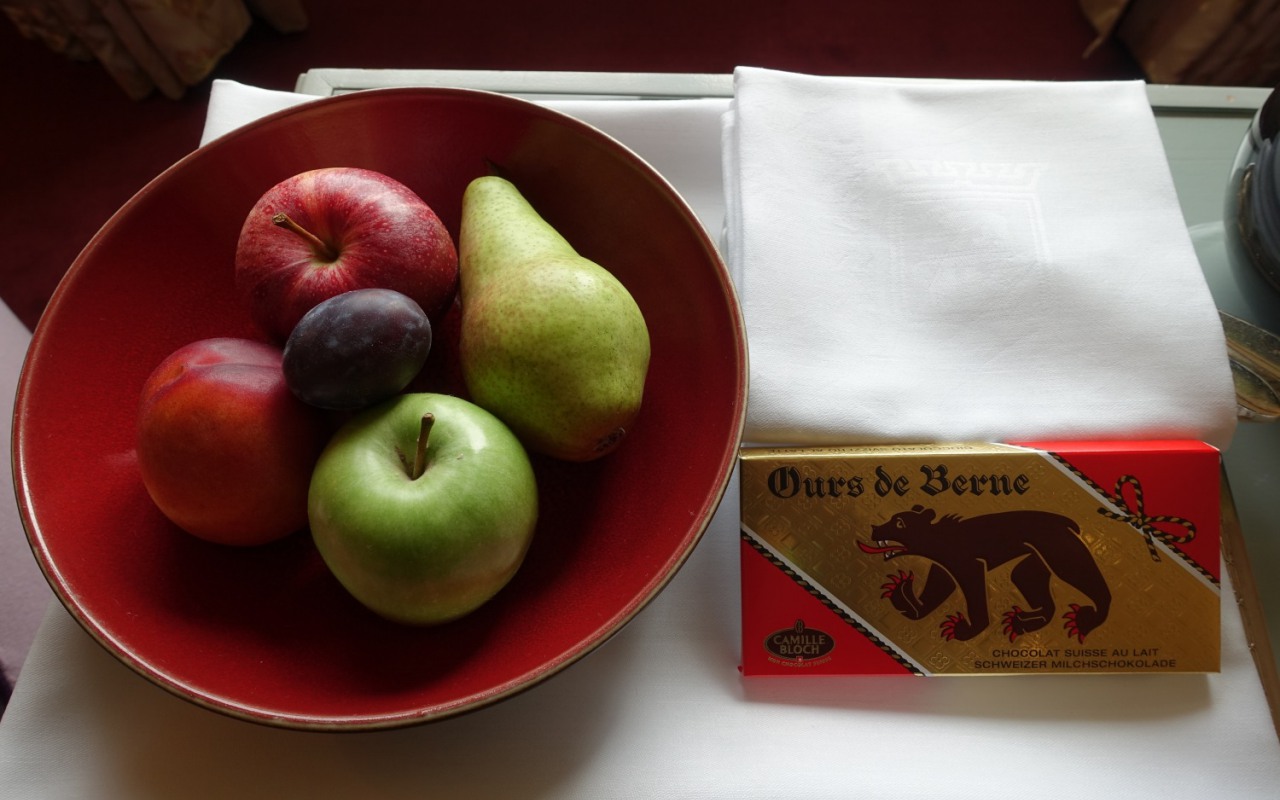 There was also a bottle of Acqua Panna water, although unfortunately it had already been opened and partly consumed, presumably from a prior guest. Evidently this wasn't noticed by housekeeping. I did like the pretty purple orchids next to it, however.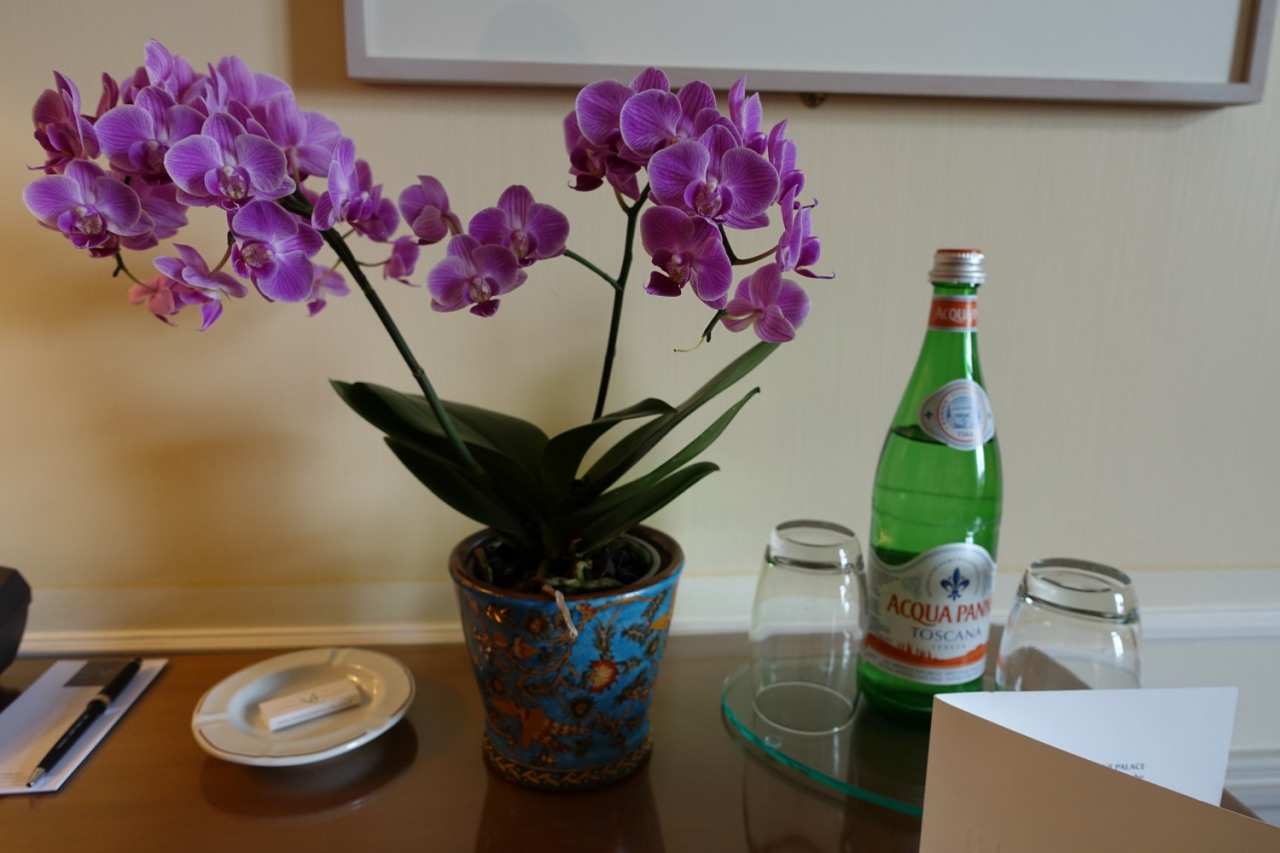 To be sure, there was an unopened bottle of Acqua Panna in the mini bar, and other options as well, but unless tap water isn't potable, I'm perfectly fine drinking tap water. So at the end of the day, it wasn't the fact that I didn't have a complimentary bottle of Acqua Panna that bothered me a bit, but the lack of attention to detail.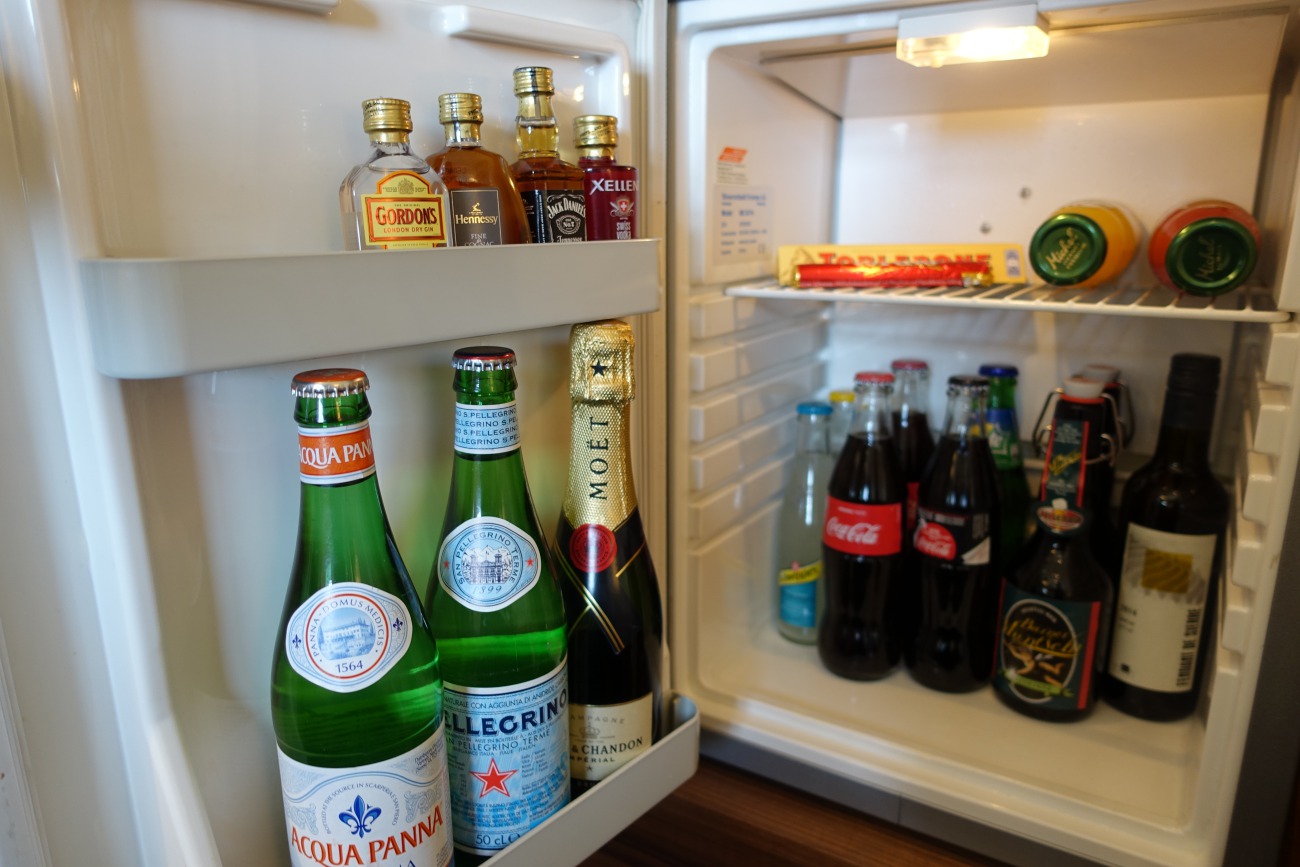 Plus, I was happy to see that in addition to the Nespresso machine, there was a hot water kettle, so I could easily make myself herbal tea in the evenings when working.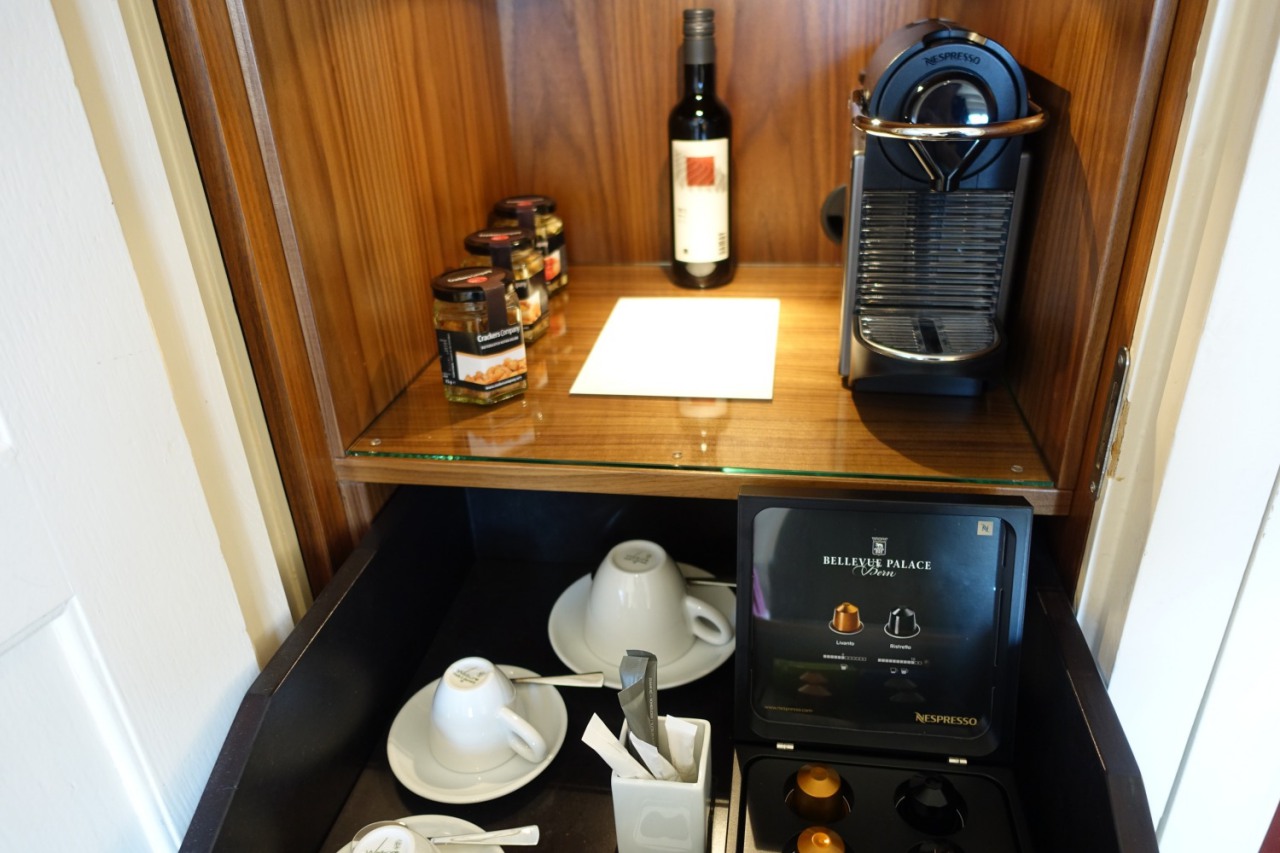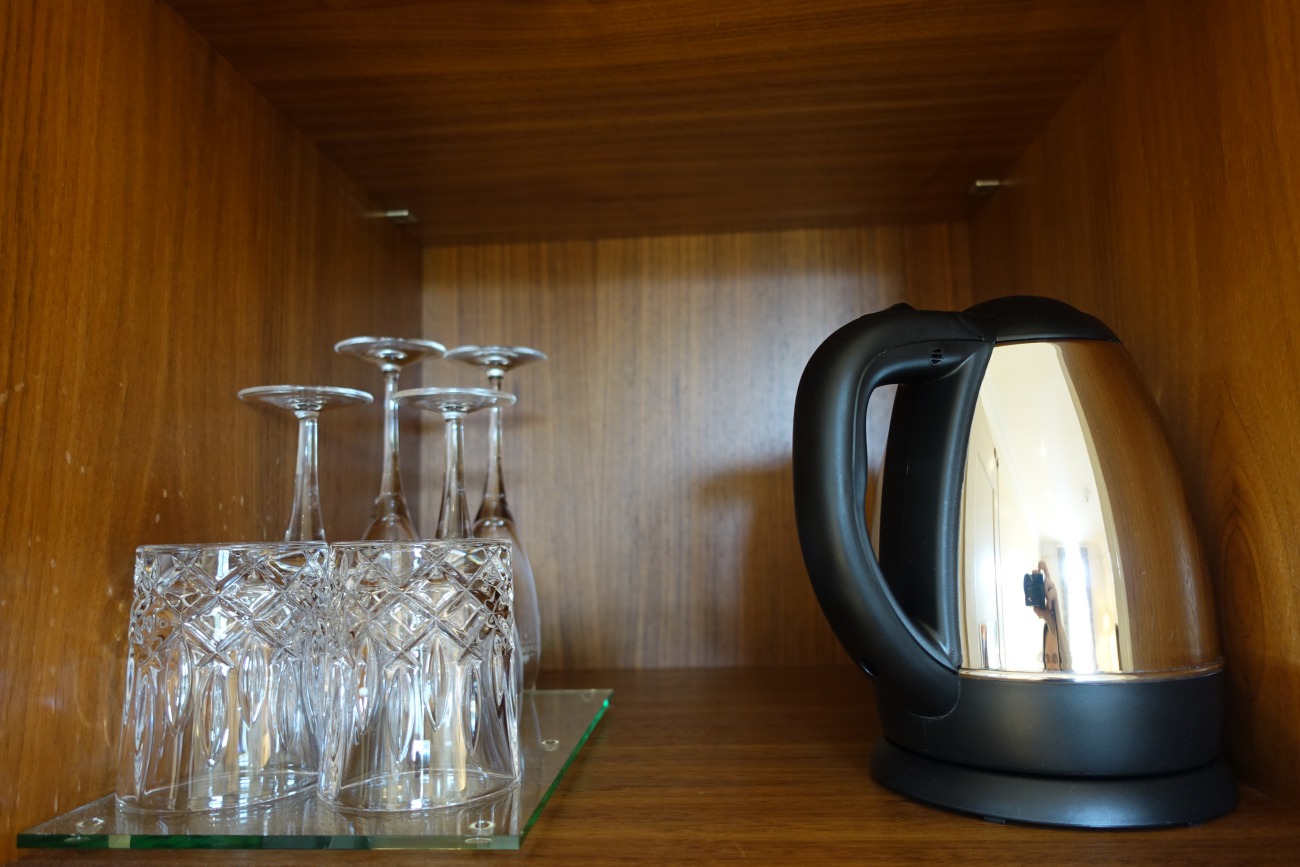 The room itself was a bit like a lower case "d" in shape, since you entered into a small foyer, with the bathroom to the right, equipped with double sinks and a bathtub shower combo. I'm not a fan of bathtub shower combinations, but I do like double sinks whenever I'm traveling with my husband and/or son. I also like the heated towel rack that the Bellevue and many other European hotels have–so handy to warm your towel for after a shower or bath, or even to quickly dry some articles of clothing if you hand wash anything.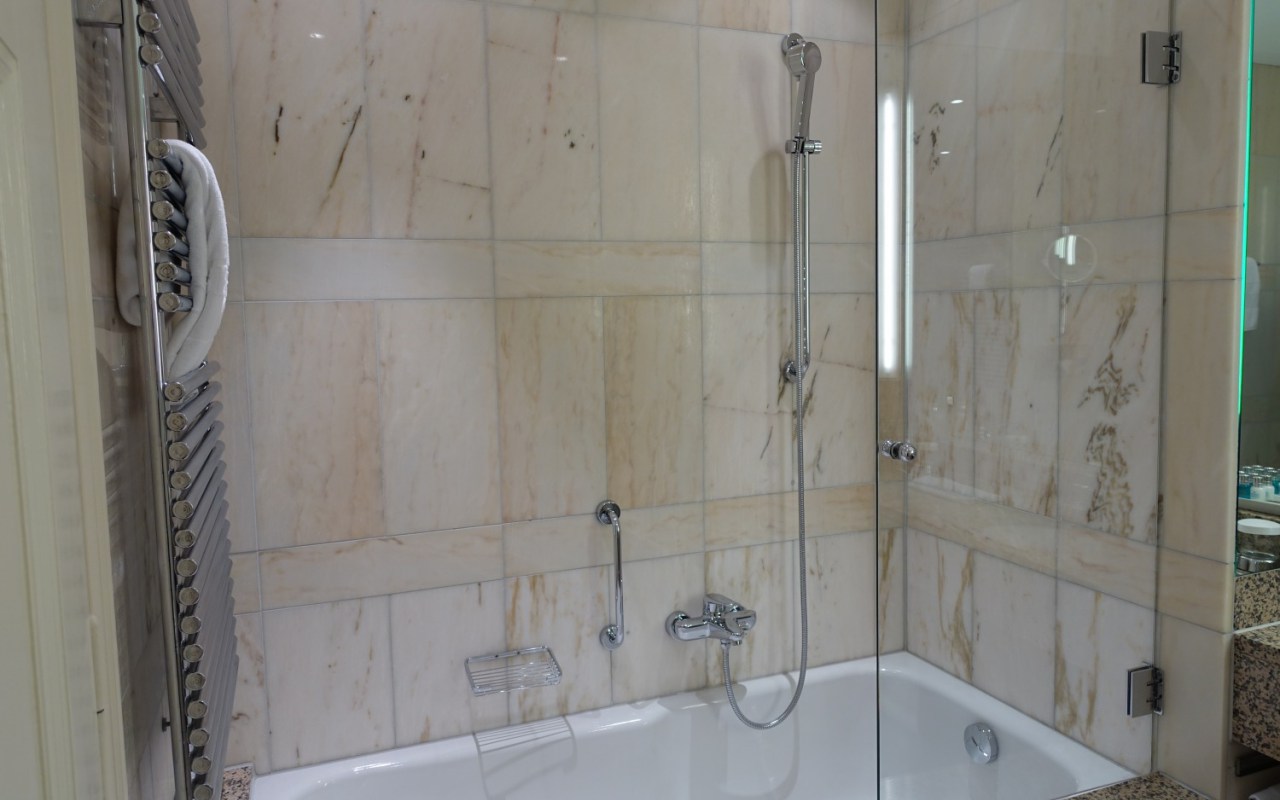 Bath products were Molton Brown: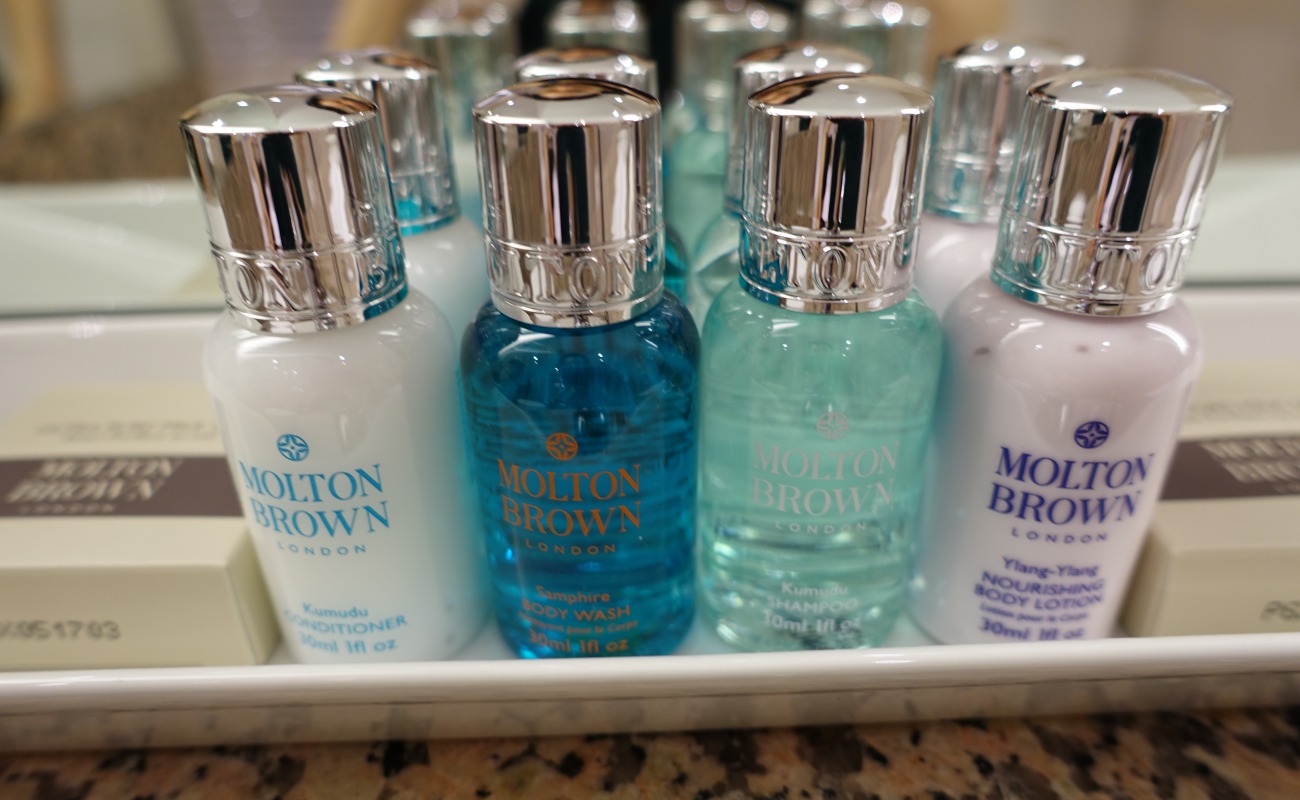 The toilet was in its own separate room, and then the main room featured a German double bed, work desk and sitting area. The fresh hydrangeas by the welcome amenities was another lovely touch.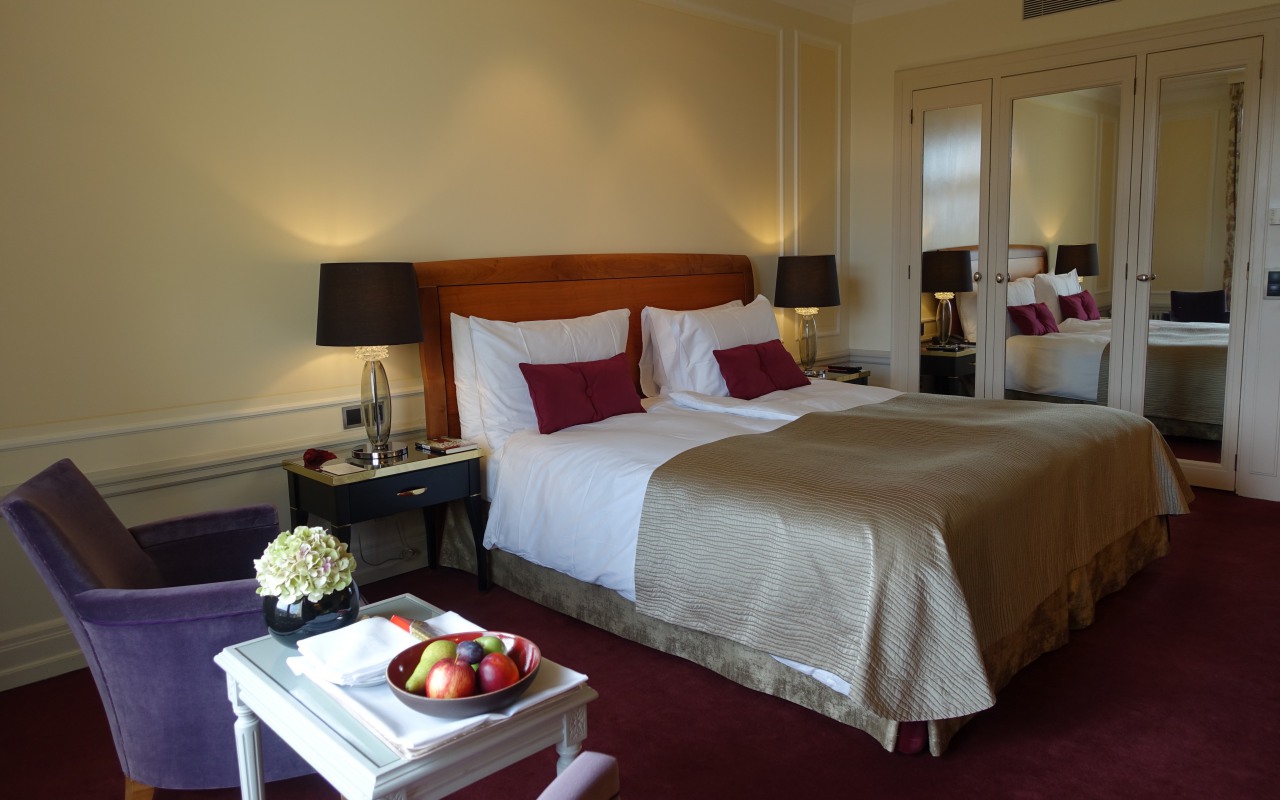 Bellevue Palace Breakfast
One of clients' favorite Virtuoso perks is complimentary breakfast, particularly in expensive places such as Switzerland. Vue Restaurant serves a breakfast buffet from 7am-11am daily, including fresh squeezed orange juice and other juices, fresh fruits, yogurts, cereals, smoked salmon, cheeses, cold cuts, and pastries, and hot items such as scrambled eggs, sausages and bacon.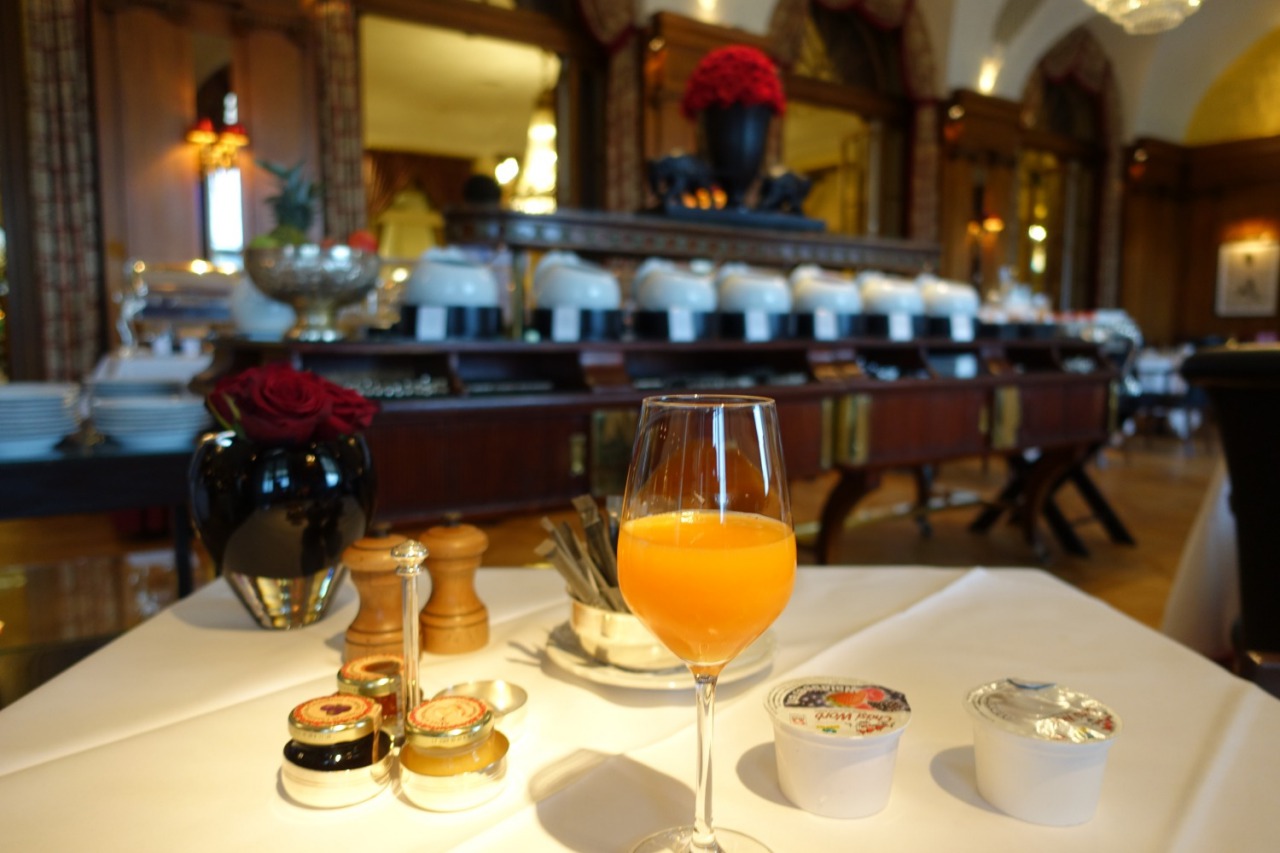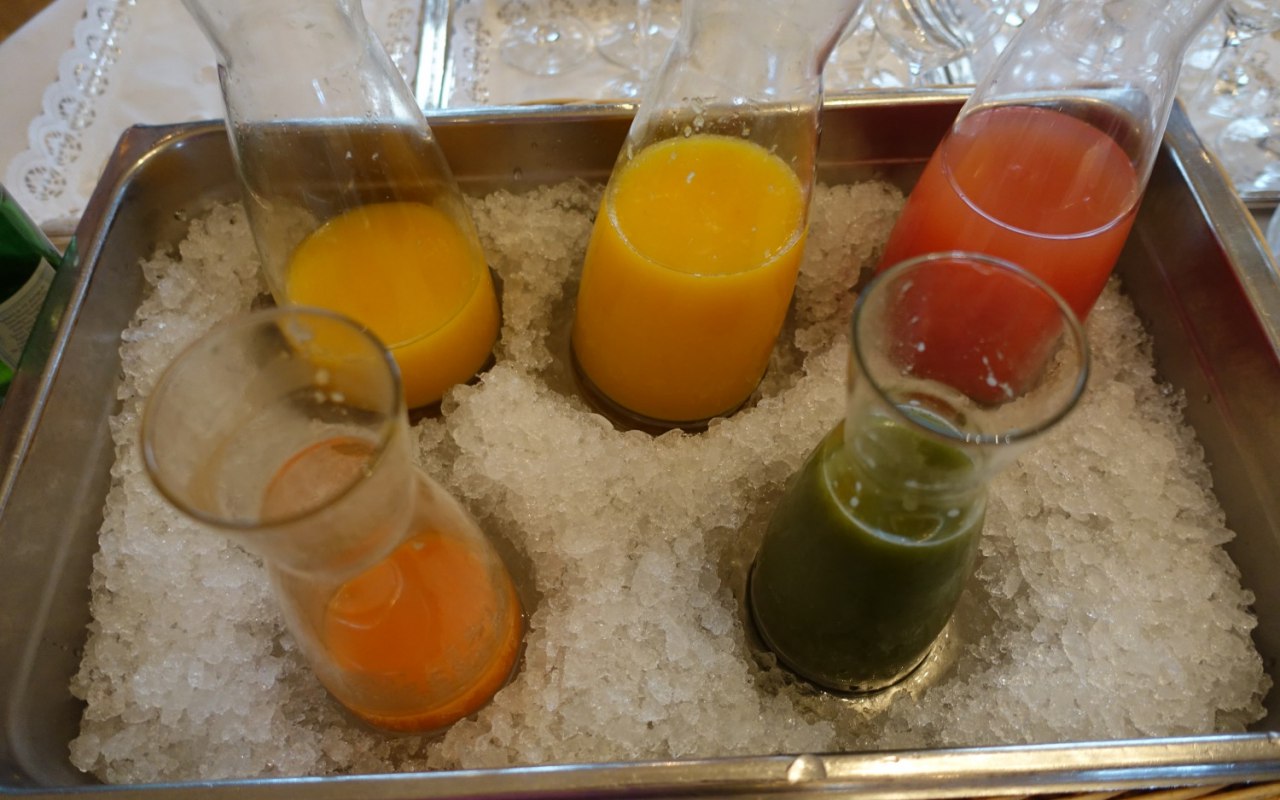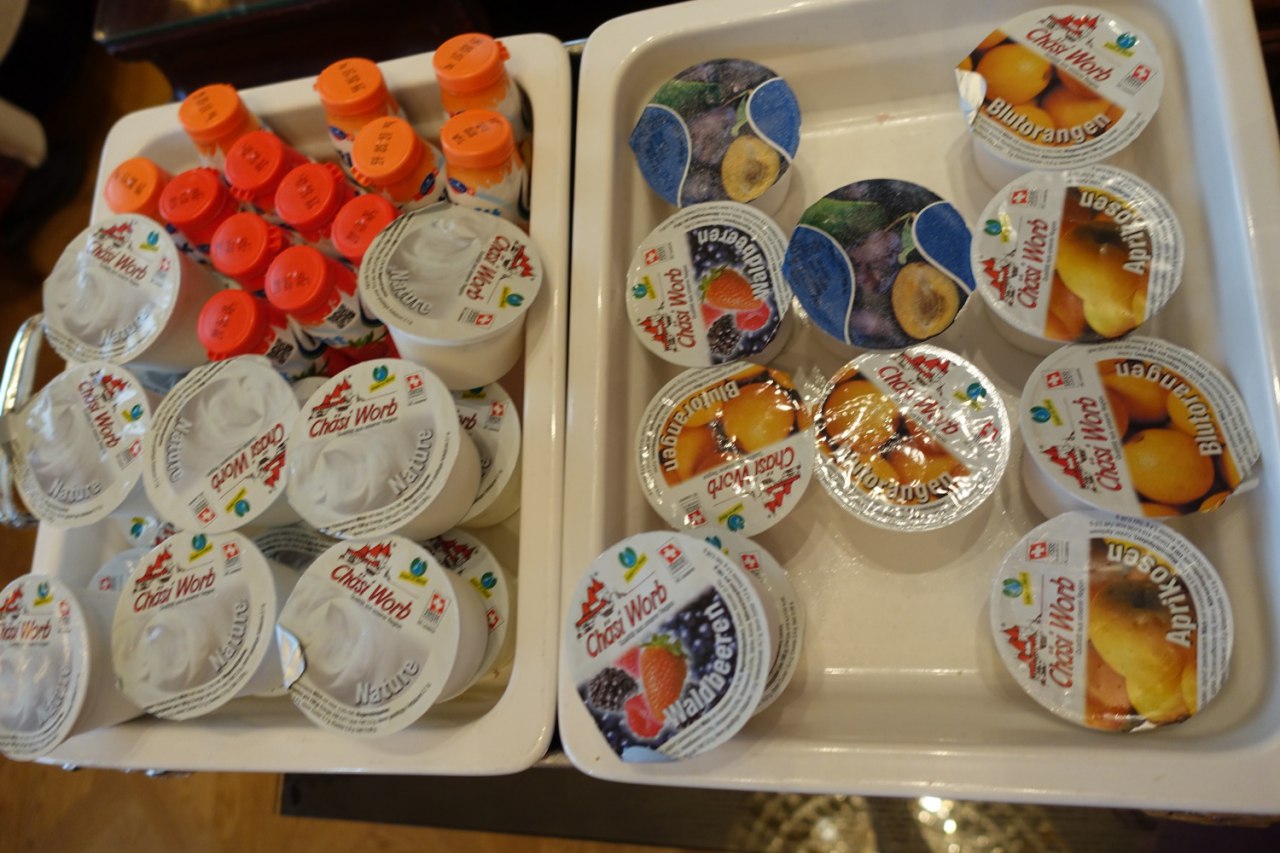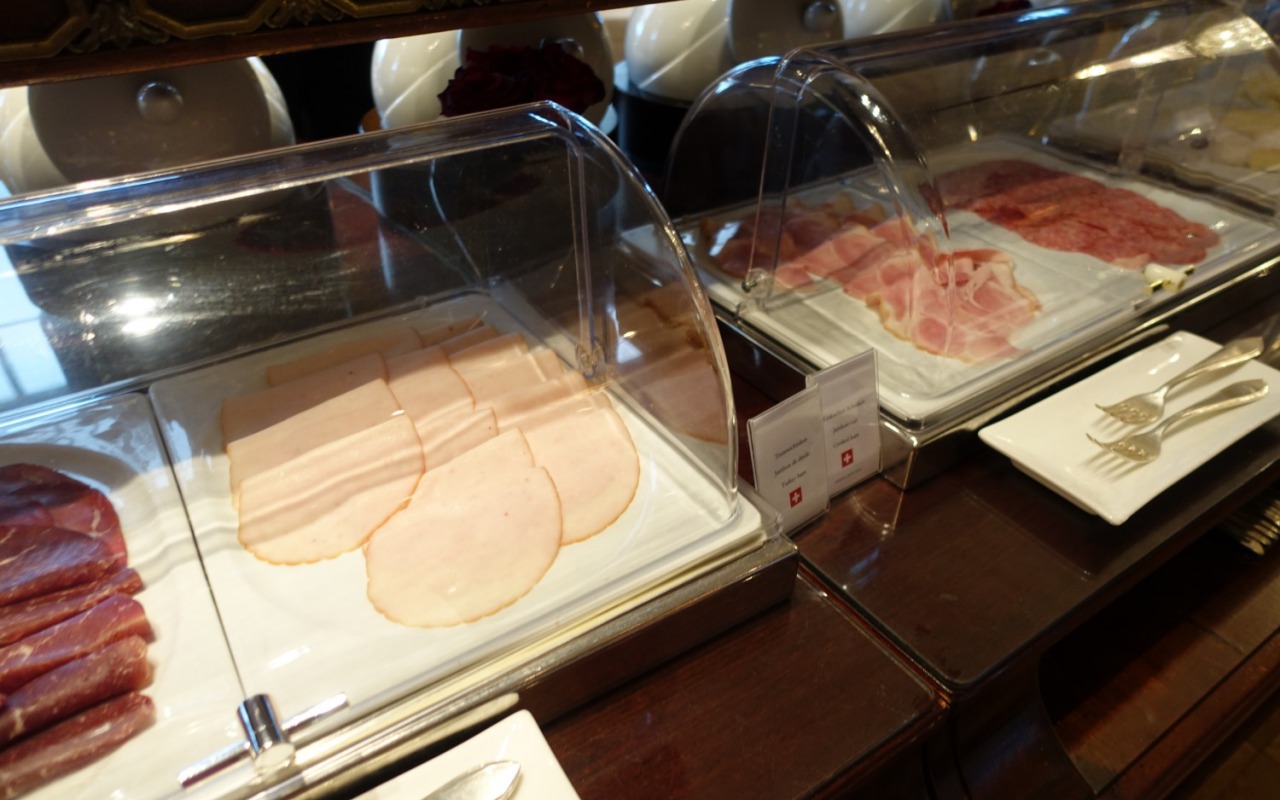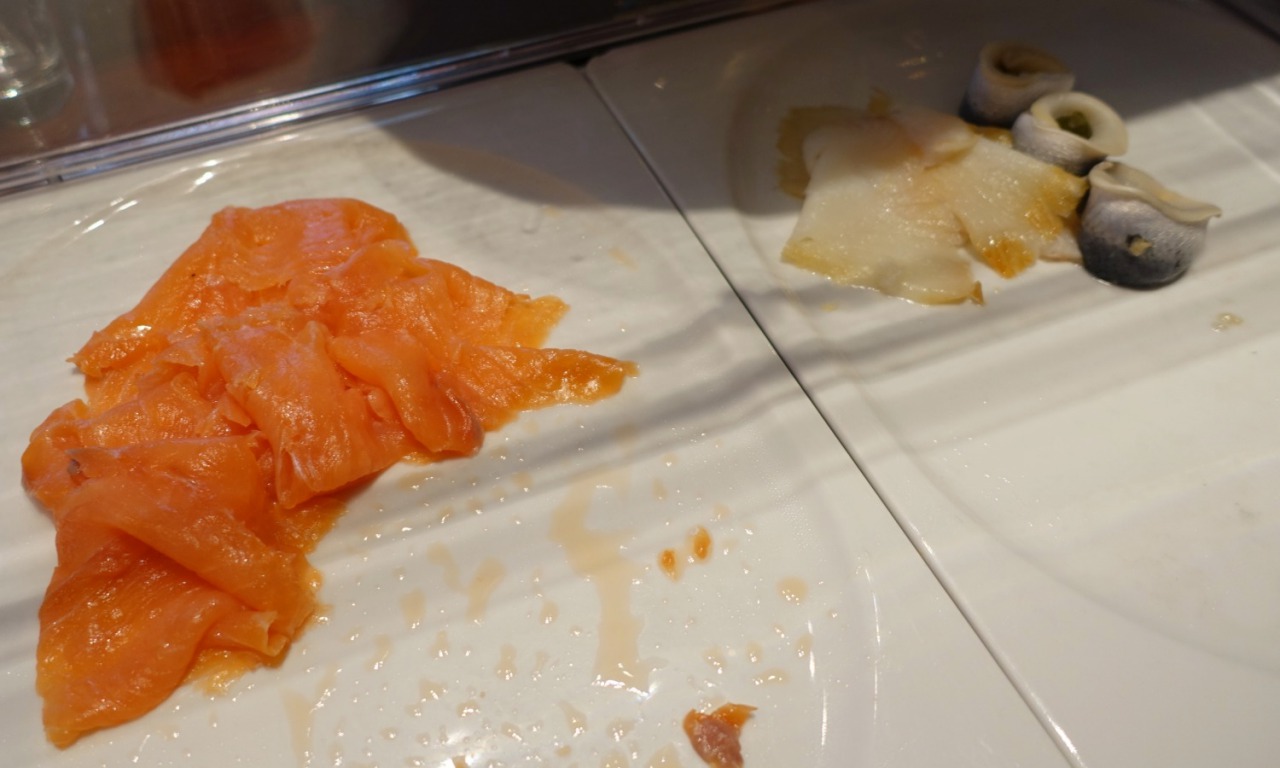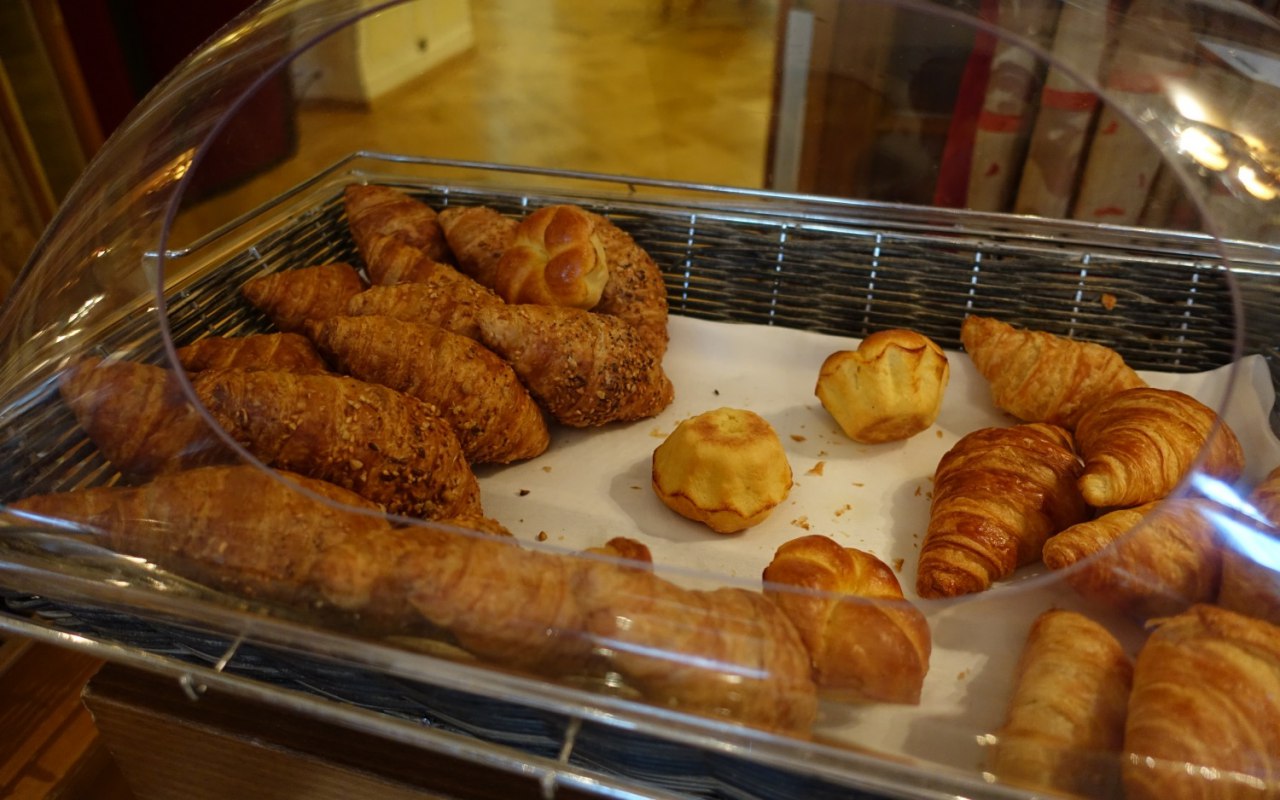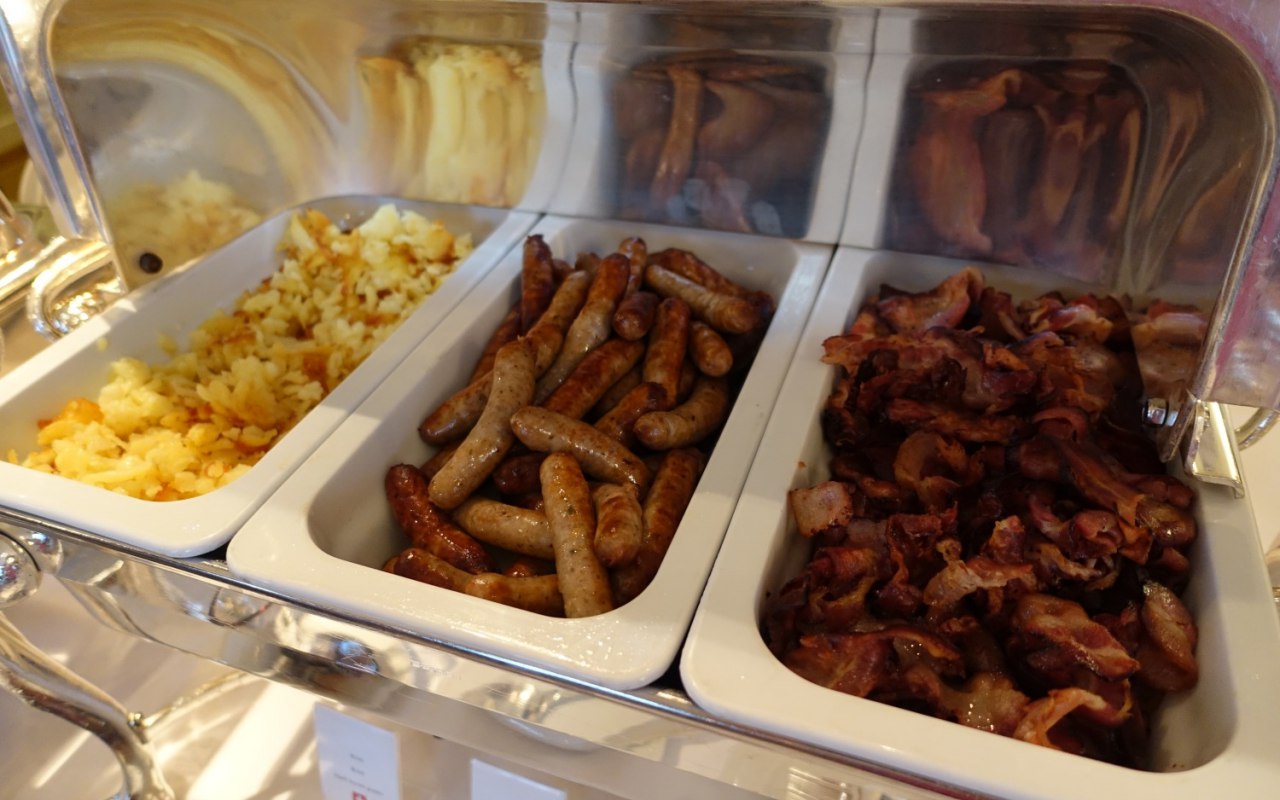 I especially enjoyed the delicious lattes.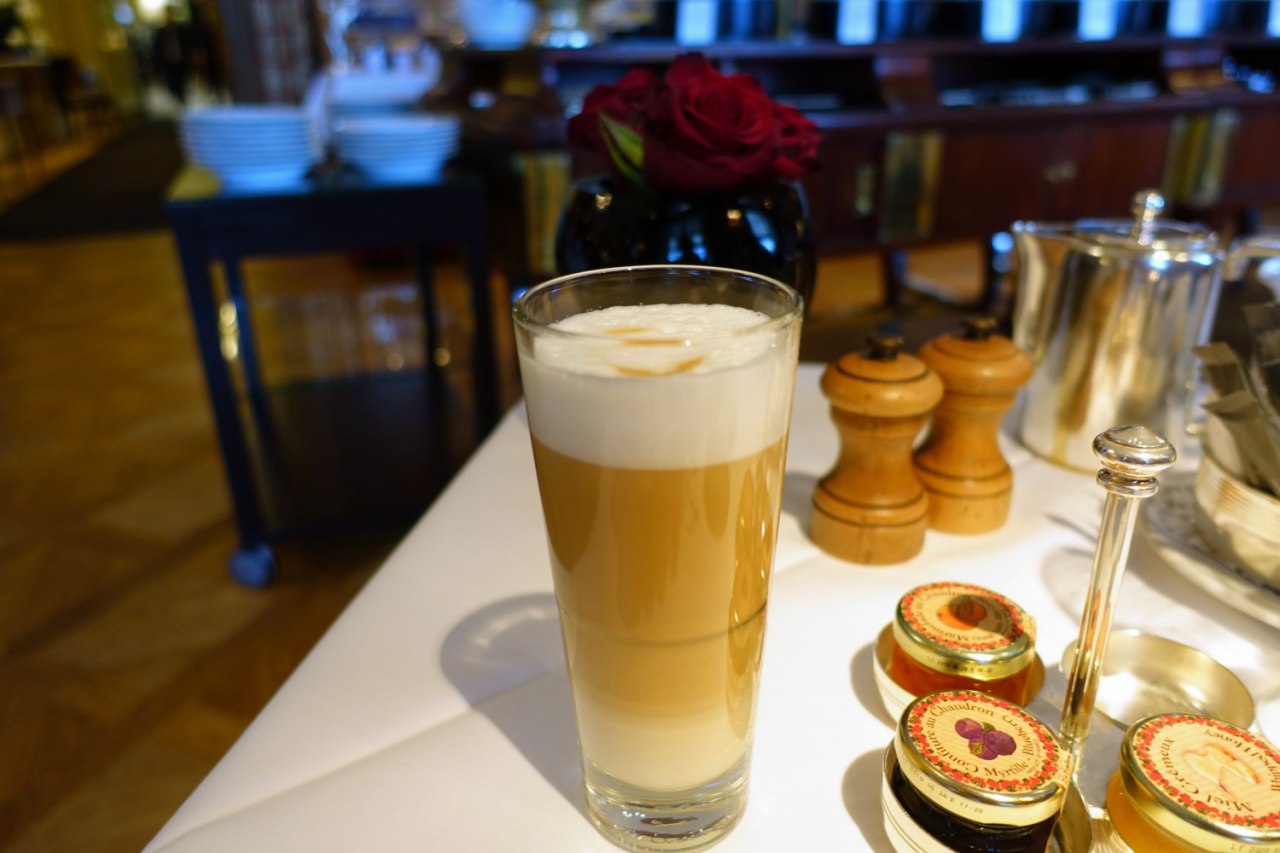 The Verdict
I loved the view from my Deluxe Room at the Bellevue Palace, which was the loveliest of all the views I had during my travels in Switzerland. The room was very comfortable, and I appreciated having both a Nespresso machine and tea kettle, since many luxury hotels only provide a Nespresso machine and when I want to make herbal tea, invariably the hot water from a Nespresso machine still has a coffee flavor to it. The only thing I didn't care for was that, in my particular case, the bottle of Perrier water in the room was already open, so evidently it hadn't been replaced from the prior guest.
Recommended Posts