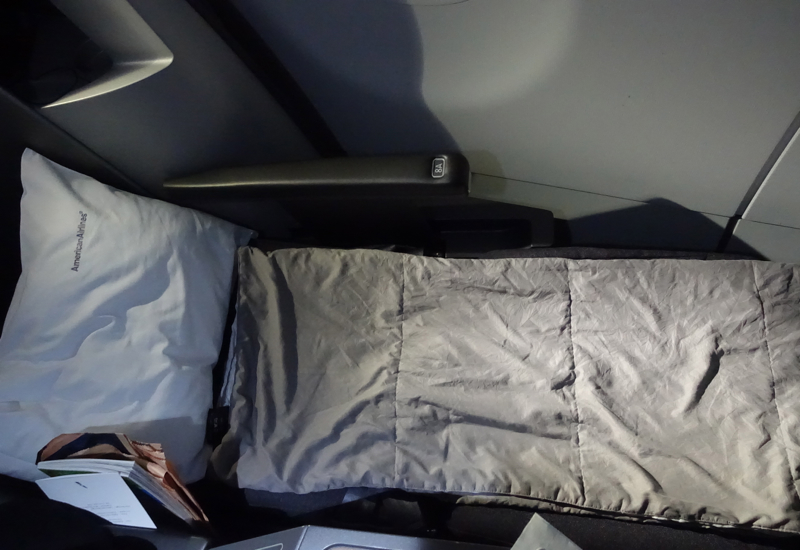 This review of American Business Class on the A321 from New York JFK to Los Angles LAX is part of a new trip report. It's rare that I fly transcontinental business class, or even any domestic flight cross-country, since being based in New York most international destinations are reachable either from New York or a couple international flights from New York. But for our current trip, it made most sense to fly to LAX.
American A321 Business Class Cabin and Seat Selection
American's A321T transcontinental service between New York and Los Angeles and between New York and San Francisco is the only 3 class service (well, 4 classes if you count AA's Premium Economy, termed Main Cabin Extra) in the domestic U.S., featuring 10 first class seats, 20 business class seats and 72 standard seats split evenly between the Main Cabin and Main Cabin Extra. Both First Class and Business Class feature flat bed seats.
Business Class is in a 2-2 configuration and is rows 6-10. Personally I would avoid the first row, row 6, since it's right next to the lavatories and galley, so there's more light and noise in this area.
We were in row 8, which I recommend, although I didn't choose it, or even the flight. At the time I reserved there was no award space for the nonstop for our dates, so we were originally booked on a flight to Phoenix that then connected to a flight to LAX. Since we were displaced from that flight due to an aircraft change, we got onto the A321. While it left later, as a nonstop it got in earlier than our original flights, plus we were thankfully not delayed at all on the tarmac, as according to the flight deck our flight was carrying a kidney for organ transplant. Hope everything worked out well for the recipient.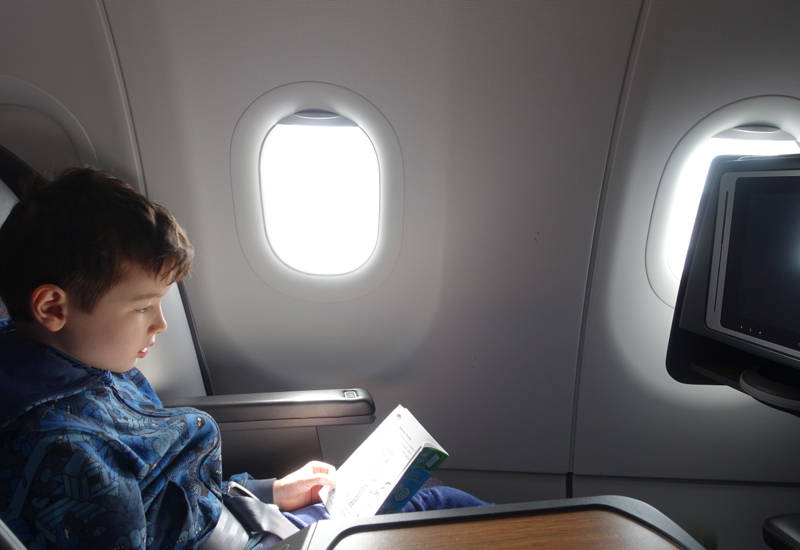 American A321 Business Class Seat
The American A321 Business Class seat is on the narrow side, at about 19 inches–just an inch wider than Economy. This wasn't an issue for us, but I could see it potentially being tight for larger passengers, as well as less comfortable for parents with lap children. The seat itself however is decently padded. A good sized pillow and a strangely small duvet were wrapped in plastic and already at our seats.
There is, however, ample leg room between the seat and the ottoman and IFE console: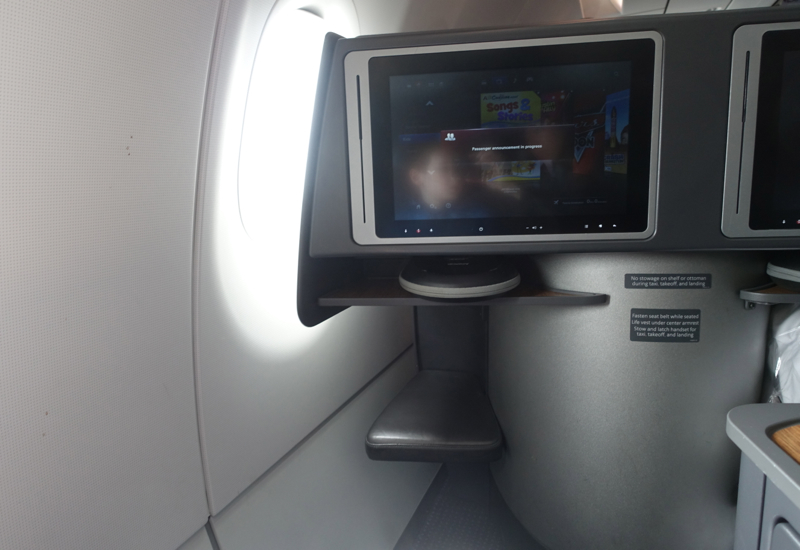 The seat controls allowed for manual adjustment of the back of the seat and the leg portion, but we simply used the bed and seat modes, holding down on the button until we had the desired degree of incline for lounging, or fully flat for sleeping.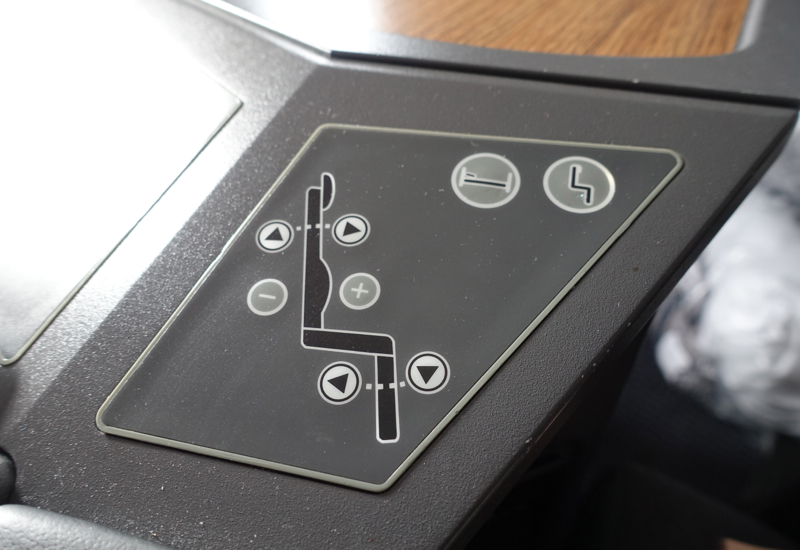 Bottled water (Dasani) was already in a bottle holder above our seats, which was handy later in the flight.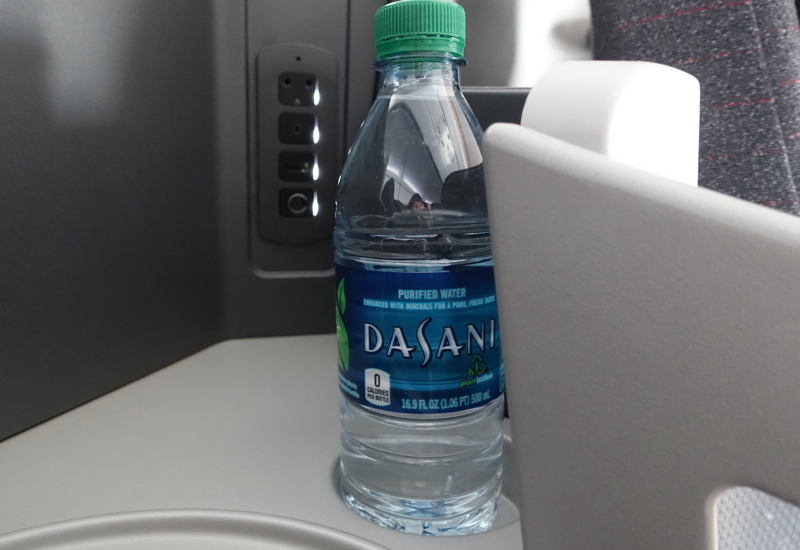 I'll cover the bed comfort separately, below.
American A321 Business Class Menu and Food
Our flight departed at 11am, so we were served lunch. Soon after we were at cruising altitude a flight attendant asked our meal choices. Since we originally weren't even on this flight, I was prepared for them to have run out of one or more of the choices, but we both were able to order the meal we wanted. The menu offered a meat, seafood and vegetarian entree: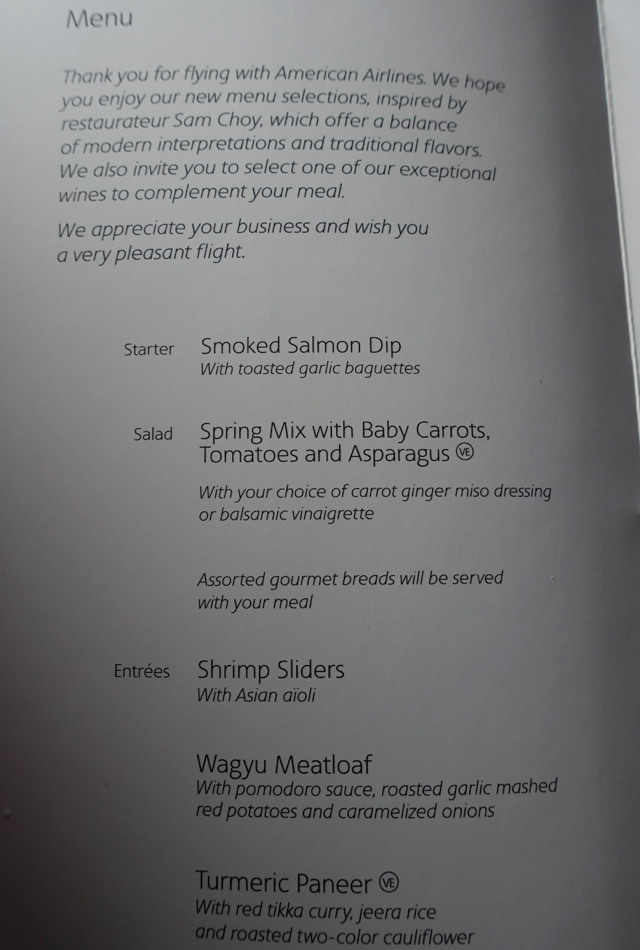 After taking our orders, drink service began. We both opted for water, and we were served mixed nuts. They were room temperature, but still good, especially since I'd only managed some yogurt and cereal in the lounge.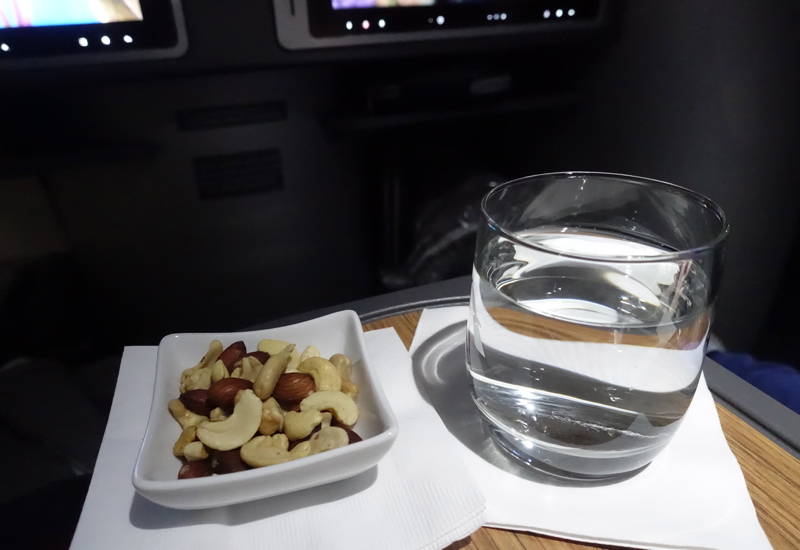 We were next offered a small hot towel before the meal service: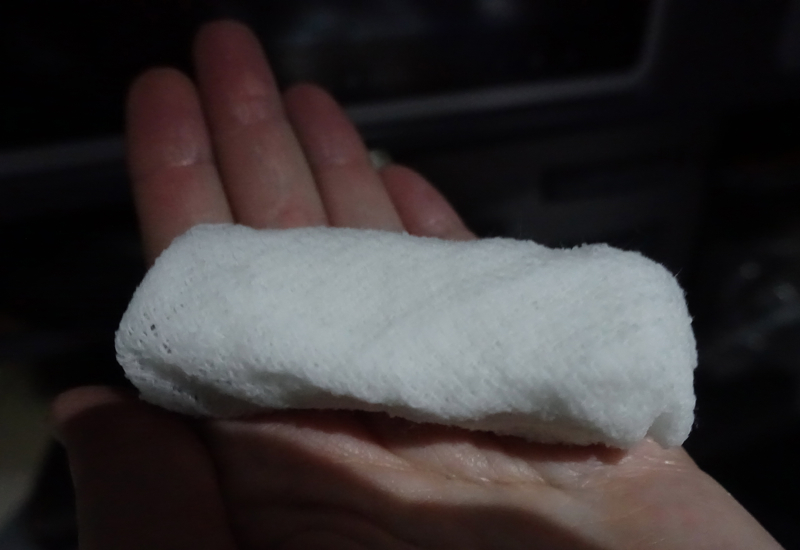 The highlight for me was the appetizer, a smoked salmon dip with garlic toast, and a spring mix salad, for which I chose carrot ginger miso dressing. The smoked salmon dip is likely the best appetizer I've had on a domestic U.S. flight, and I was only too happy to finish my son's portion after he decided to move on to his main course.
Similarly, while on my few other U.S. flights I remember either withered or unremarkable salads, this one was very fresh and included tomatoes, some asparagus and a baby carrot. The flight attendants served from a cart and asked your choice of salad dressing at the time of serving.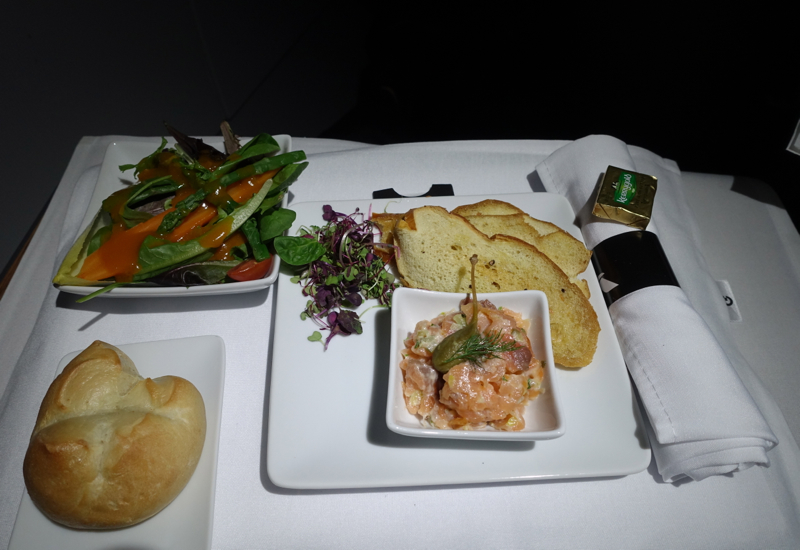 By comparison, our mains were rather lackluster. The shrimp slider was ok, but I discarded the hamburger bun bread and just ate the slider part.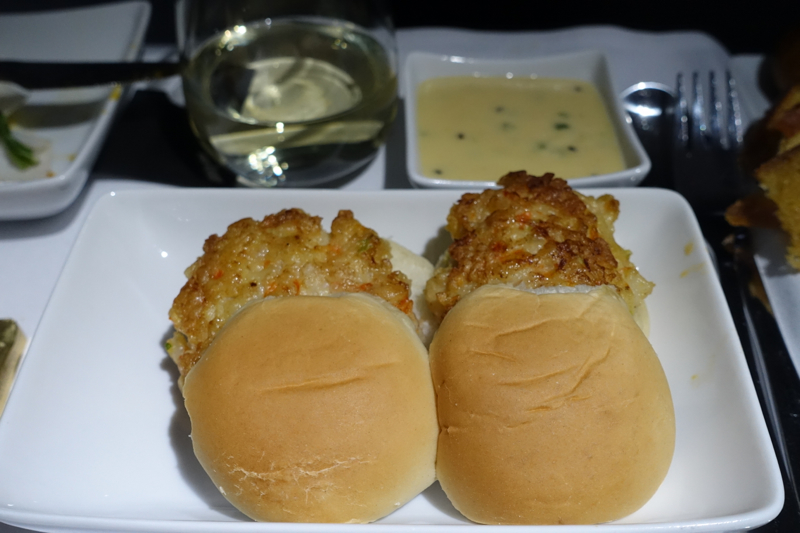 My son's Wagyu Meatloaf was good if you like comfort food, though I thought the best part was the roasted garlic mashed red potatoes.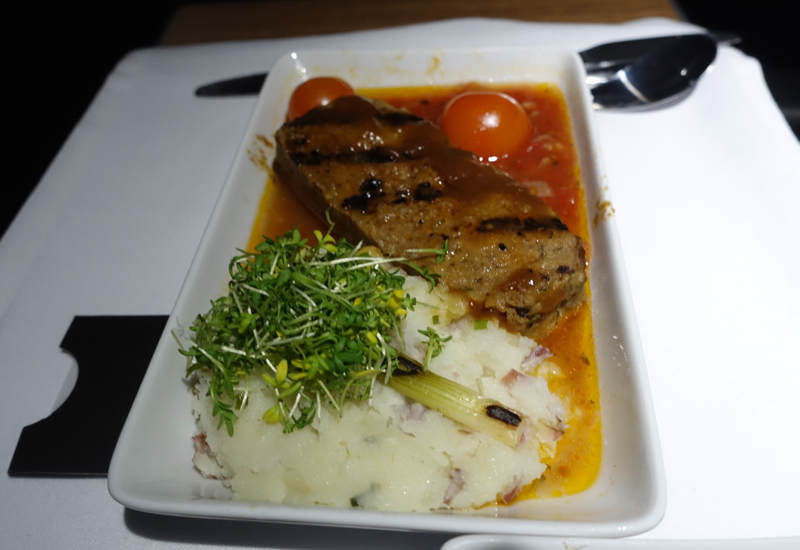 The traditional ice cream sundae with Ben & Jerry's ice cream, hot fudge, whipped cream and nuts was, as predicted, a hit with my son, although by this point he was getting quite full, so I shared it with him.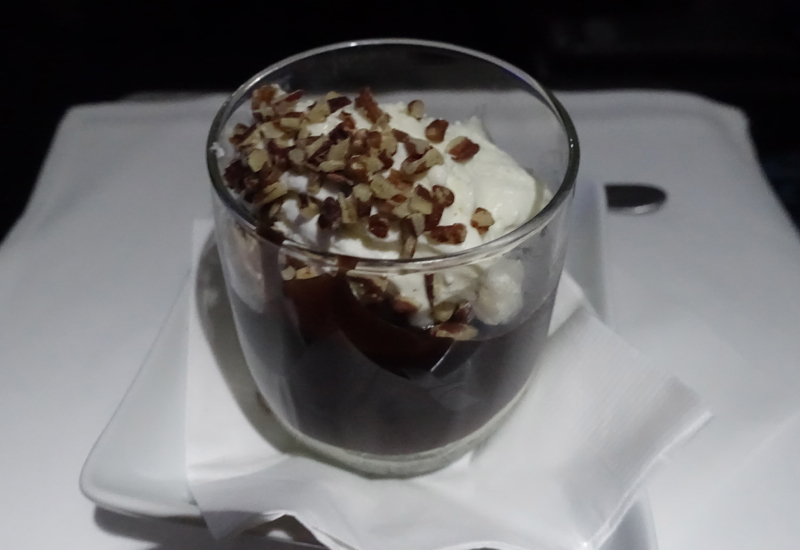 I also tried a cheese plate to pair with the remainder of my Brazin Old Vine Zinfandel, and it was average at best. No aged cheeses, just cheddar, pepper jack and blue cheese, although points for including some quince paste.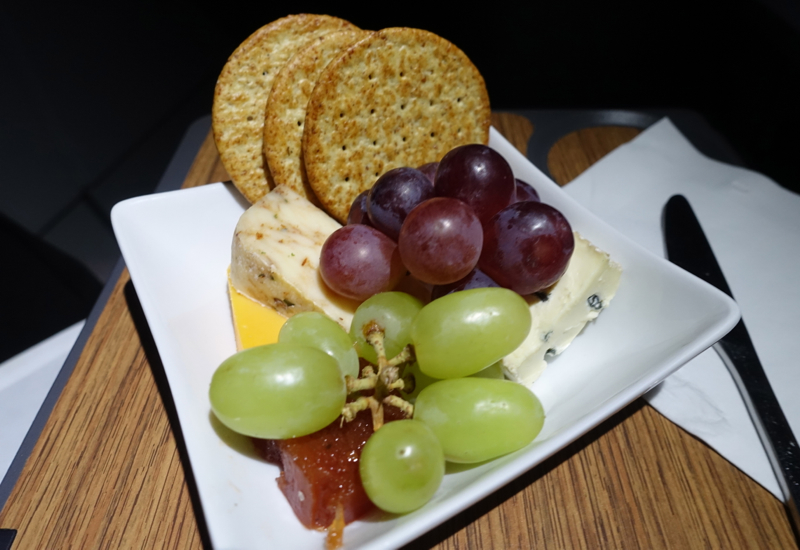 Later on in the flight, about 2 hours prior to landing, we were offered a warmed chocolate chip cookie and glass of cold milk.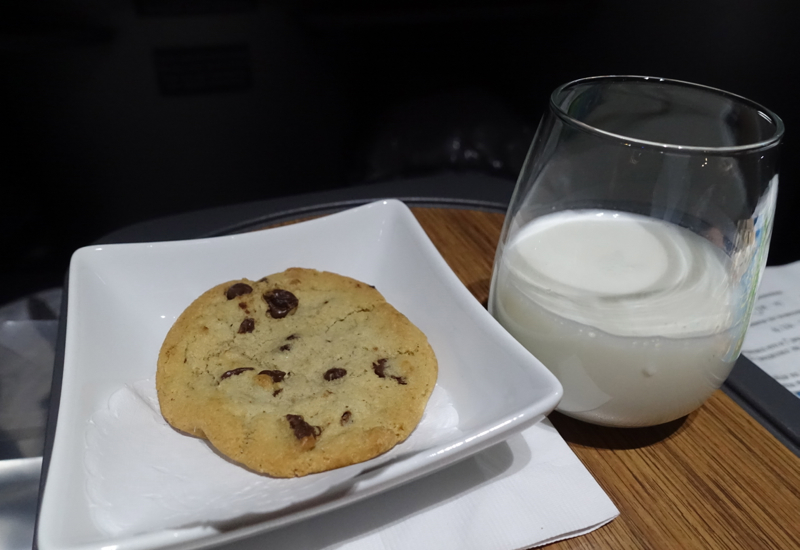 American Airlines IFE and Bose Headphones
Bose noise cancelling headphones are offered, although my son's didn't work due to the complete lack of power at his seat. I switched with him so he could use my headphones and IFE, which worked fine. Meanwhile I went through 3 sets of headphones and a tablet before we established definititively that there was no power at my seat.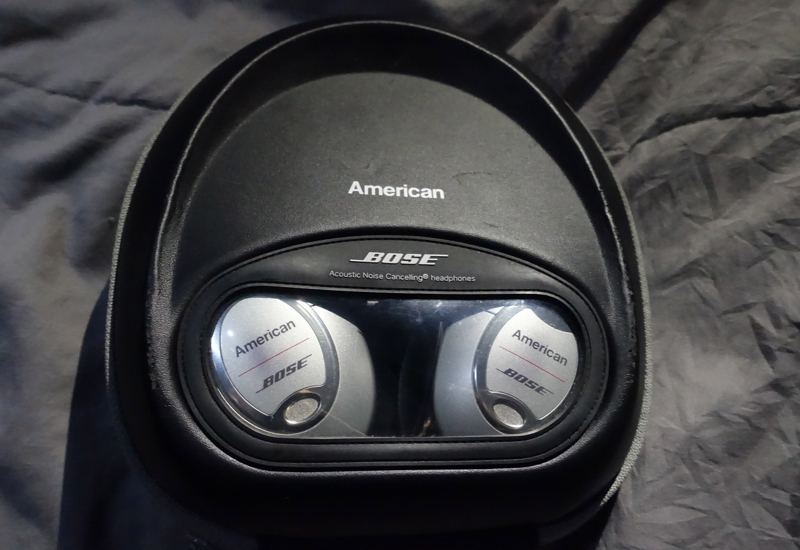 American Airlines A321 Service
After an encounter with a rather surly American gate agent who seemed hell bent on having us fly economy to LAX before a colleague stepped in to help us get on the A321 flight, onboard service seemed fantastic. The flight attendants were helpful, doing all they could to help with the headphone/power issue, and even allowing my son to use one of the first class bathrooms when the business class bathroom was occupied for a long period of time.
American A321 Business Class Bed and Sleep Quality
The business class bed is between 75-78 inches in length, so most passengers that are 6 feet or only slightly over will fit, but if you're very tall the bed will likely feel cramped to you, especially with the narrowed space of the ottoman where your feet go.
The cabin was uncomfortably warm, so for this reason I got no sleep even though tired, but if it had been cooler I think I would have slept fine, particularly as I used the comforter as a mattress pad.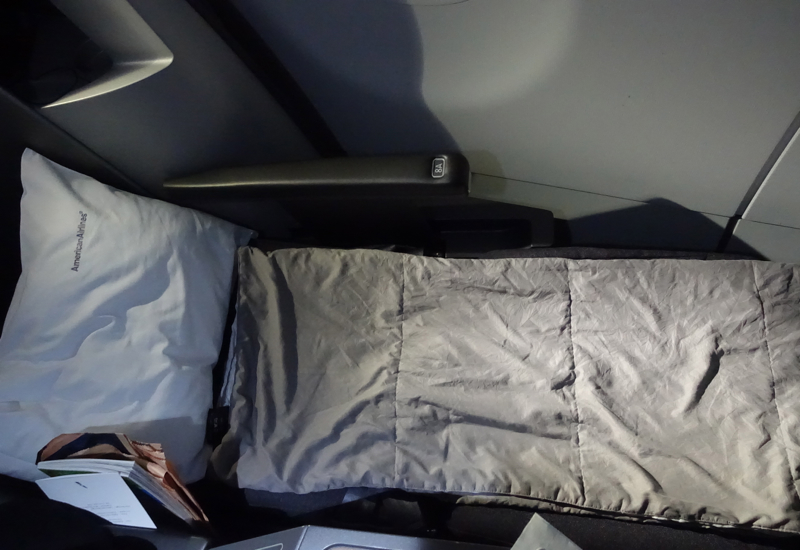 The Verdict
We had an excellent flight in American's A321 business class on our transcontinental flight from JFK to LAX. I hadn't expected much, especially as American Airlines service seems to be criticized fairly often in reviews, but at least in our case the service matched the hard product, which is excellent for a U.S. domestic flight.
Related Posts
Review: JetBlue Mint Class A321
Top Transcontinental First Class and Business Class Awards
United BusinessFirst Review 757-200 EWR-LAX
AAdvantage Award Chart Devaluation: Strategy Going Forward
Need Award Booking Help? Our fee is as low as $75 per ticket if you book your hotel through us.
If you enjoyed this, join 200,000+ readers: please follow TravelSort on Twitter or  like us on Facebook to be alerted to new posts. 
Become a TravelSort Client and Book 5-Star Hotels with Virtuoso or Four Seasons Preferred Partner Amenities!