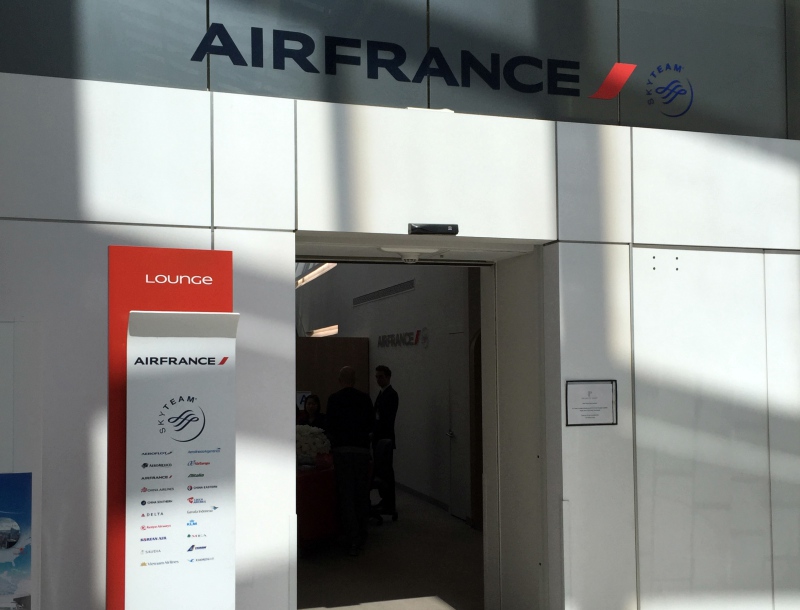 This Review of the Air France Lounge New York JFK is from a 2017 visit prior to a JAL Business Class flight from New York to Tokyo Narita. See all of our airport lounge reviews, or, if you are flying Japan Airlines, see our posts tagged Japan Airlines.
Air France Lounge New York JFK Terminal 1 Access and Hours
The Air France Lounge at New York JFK is located airside in Terminal 1 after security, near Gate 1. The lounge is open 6am to 2am daily, although note that passengers using their Priority Pass membership to enter the lounge are allowed in from 6am-5:30pm and from 11pm-1am; they are NOT allowed in between 5:30pm-11pm.
The lounge is open to passengers flying Air France Air France, Japan Airlines and Korean Air from Terminal 1, as well as Priority Pass members, subject to the above time restrictions.
In my case, flying JAL Business Class on an early afternoon flight, the lounge location was very convenient for me, as my gate was only a few steps away form the lounge entrance.  This became especially relevant because my flight was delayed by half an hour (which I only discovered at the gate), so it was easy to re-enter the lounge and relax for another 30 minutes.  The lounge has two floors, but the second floor was closed when I arrived.
Air France Lounge New York JFK Terminal 1 Amenities
The Air France Lounge at JFK features the typical amenities you'd expect of an international business class lounge: WiFi, food and drink (more on these in the next section), computer terminals, printers and copy machines, a single basic shower in the bathroom (although as I was on a morning flight I had no occasion to use it), and even conference room access for a fee.
In terms of seating, the lounge is relatively small, and outside of the dining area the seats are all cup-shaped chairs.  These chairs are neither especially comfortable nor luxurious, but they are serviceable.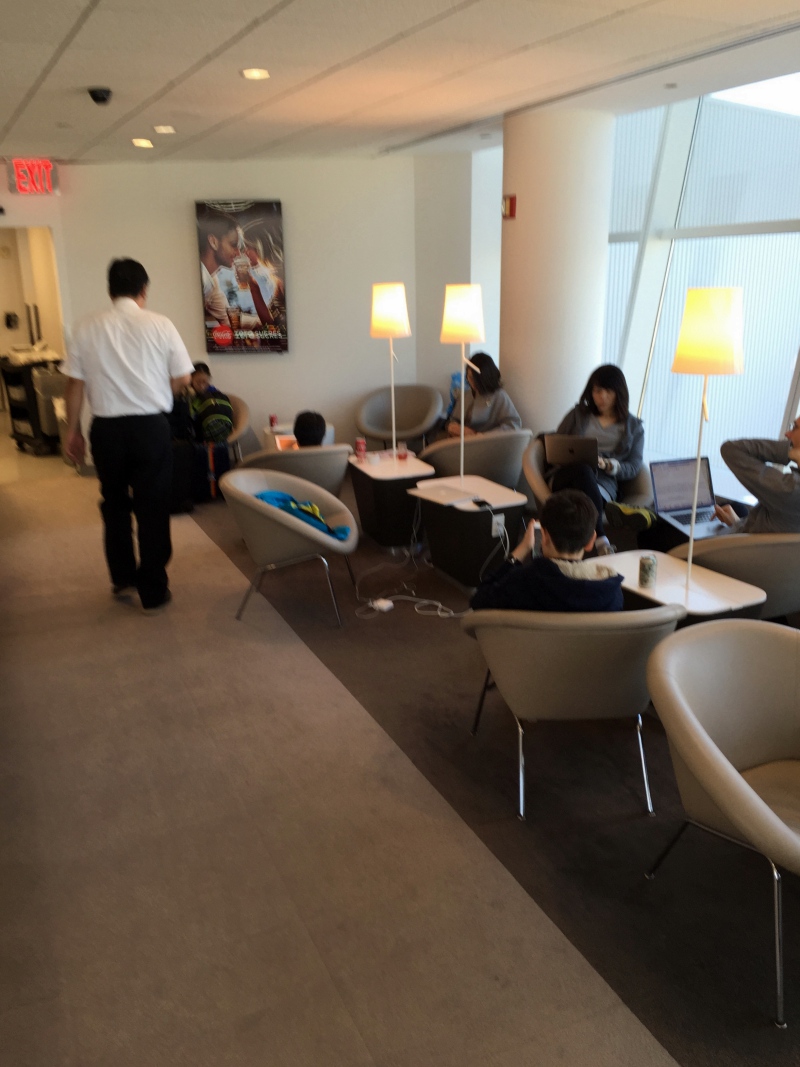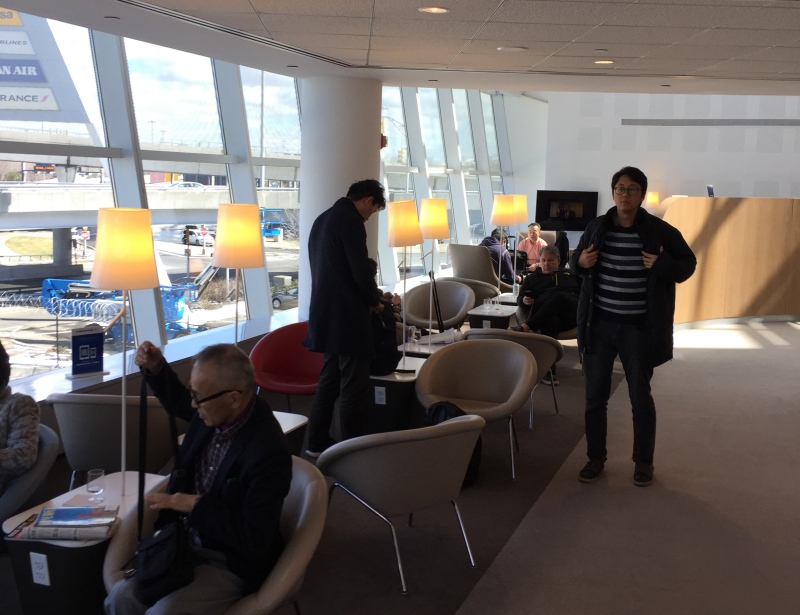 Within the dining area, the chairs are even worse: hard-backed, small plastic chairs without any cushion or comfort.  I was glad I would only be in the lounge for no more than an hour.  During my visit, the lounge was always fairly crowded, I suppose because the lounge apparently services a number of different airlines and because there were many other business class passengers on my JAL flight.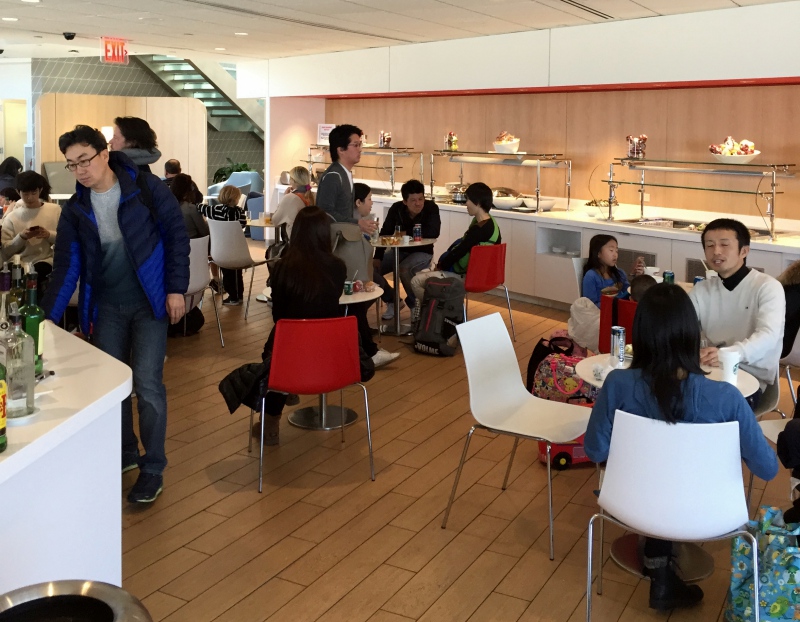 The main thing I liked about the lounge was the good natural light from the large windows, many with views of the tarmac.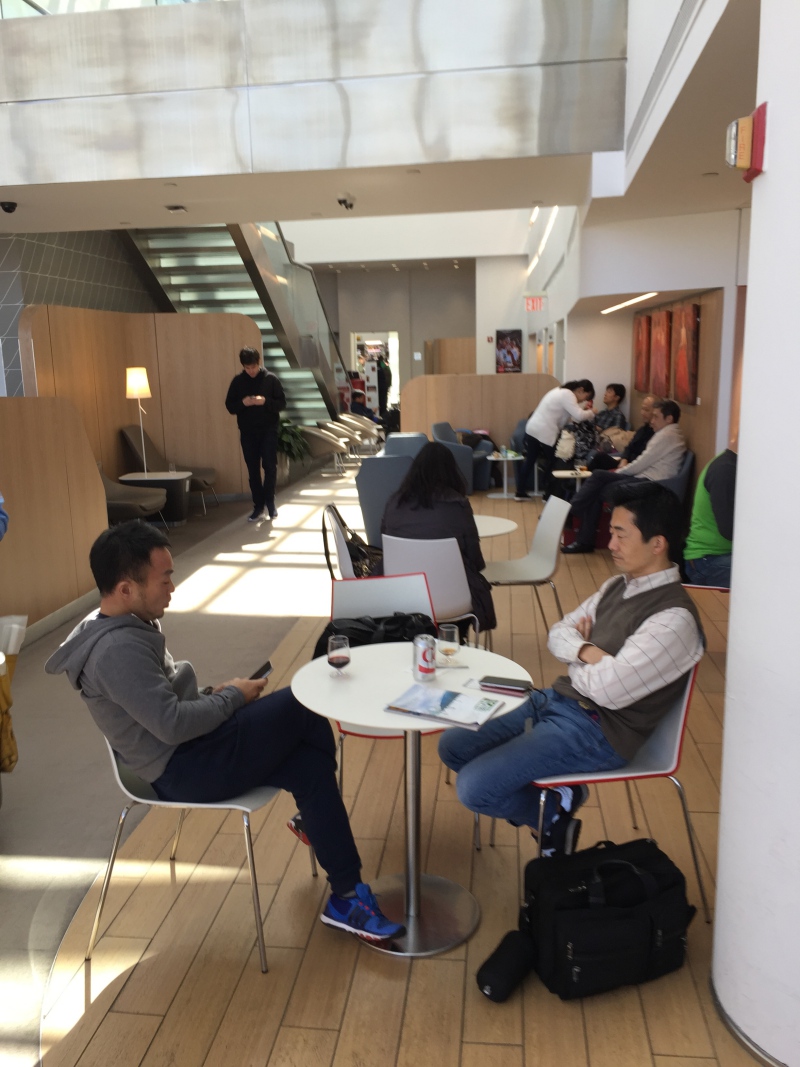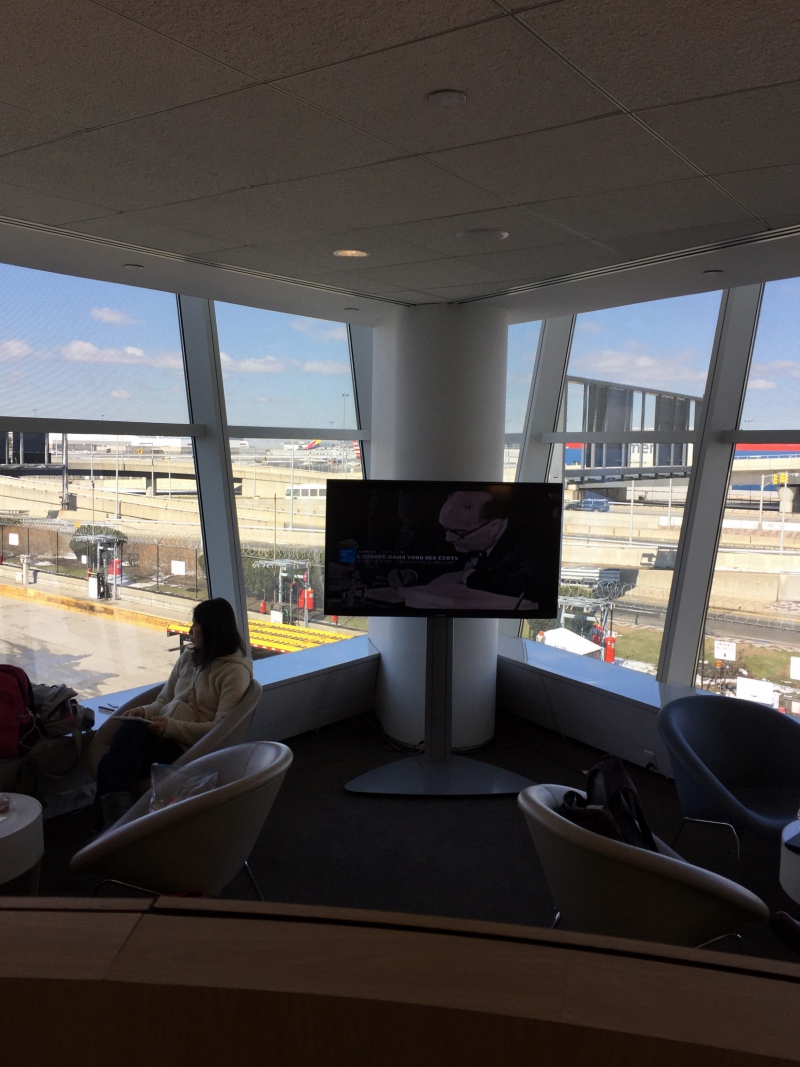 Air France Lounge New York JFK Food and Drink
I had arrived late morning, and the food options were limited, even though the buffet area itself looked nice and modern.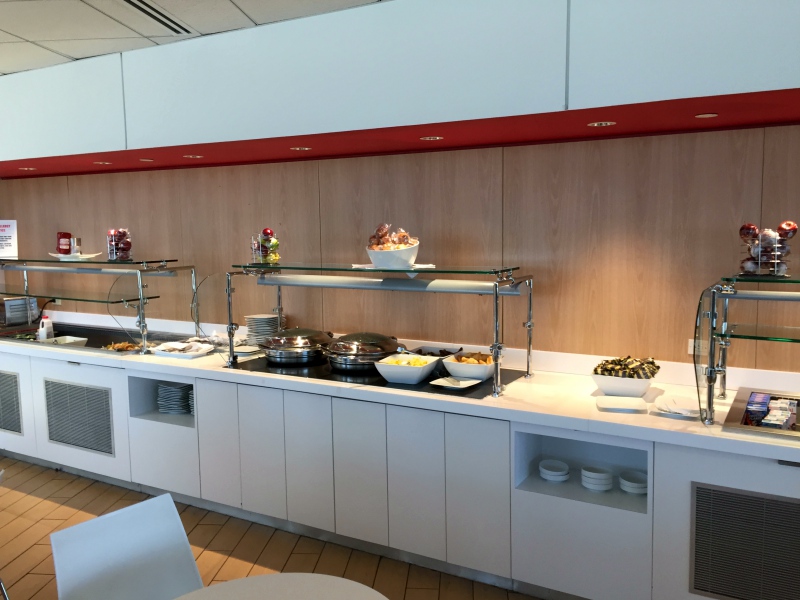 There was a chicken stew that was edible, but not especially flavorful.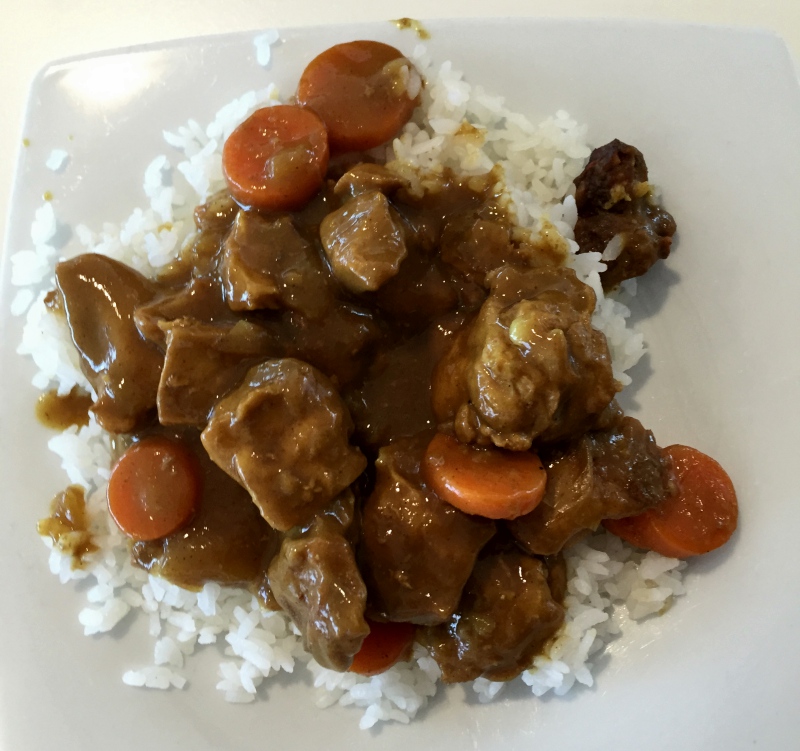 The scrambled eggs, sausage and croissant, were dry, greasy, and flavorless, in that order.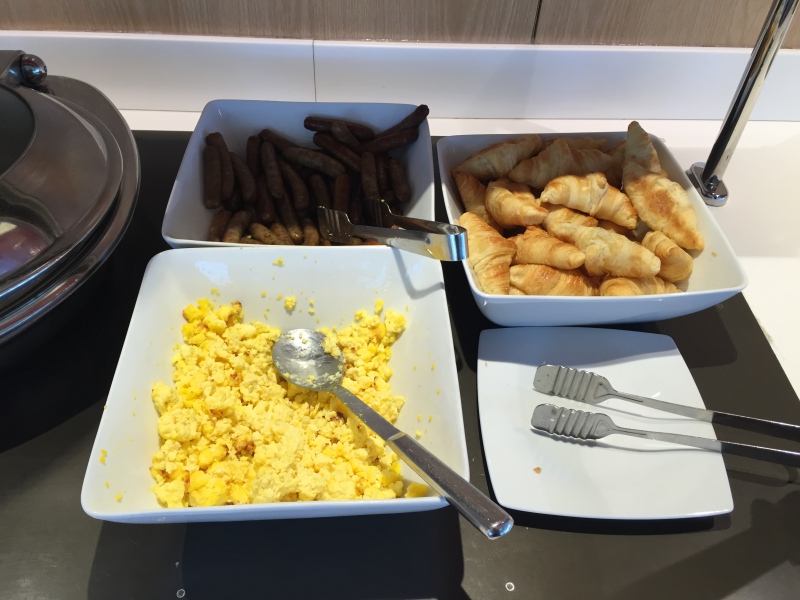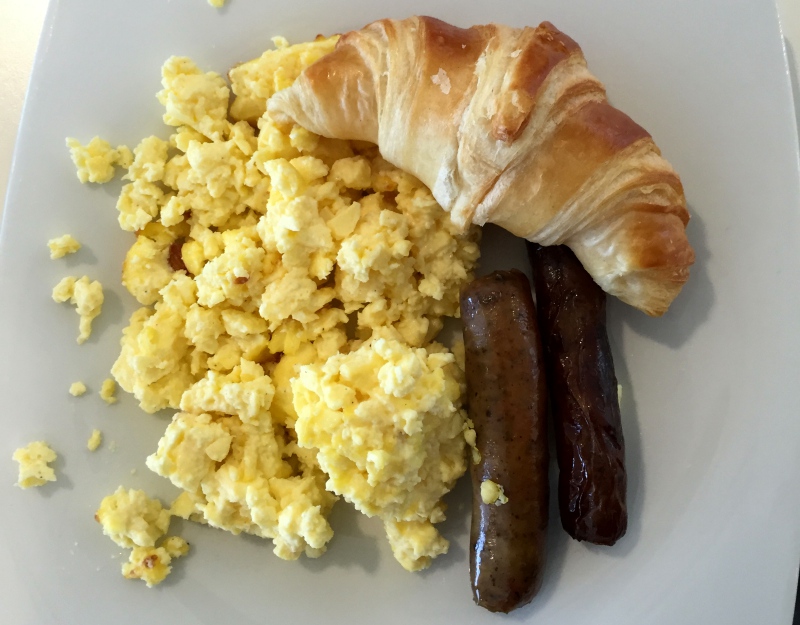 There was a salad bar, with sandwiches and fruit salad and the sad remnants of some smoked salmon (clearly the most popular option) but those options didn't appear much better.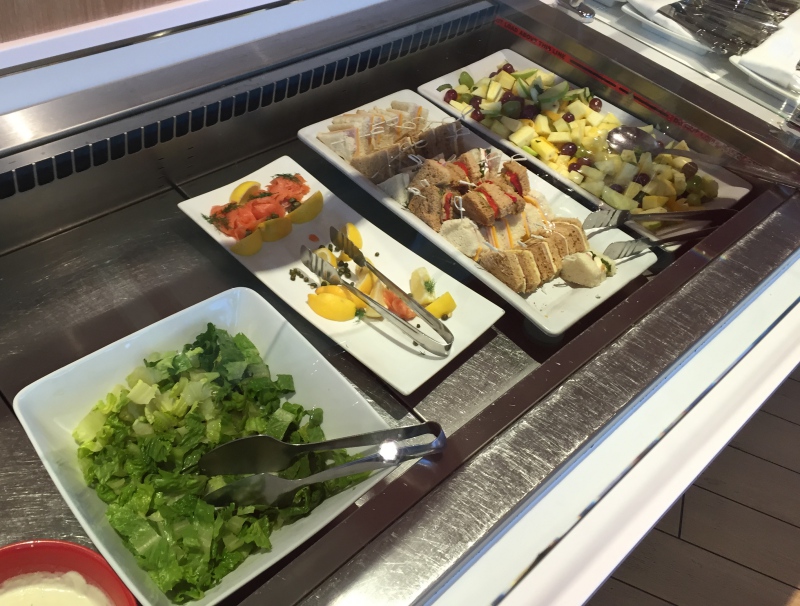 I was eager to try the Nespresso machine, but the resulting cappuccino was intensely strong and bitter.  There was a bar in the dining area, but it was too early to start drinking– that would have to wait for the plane.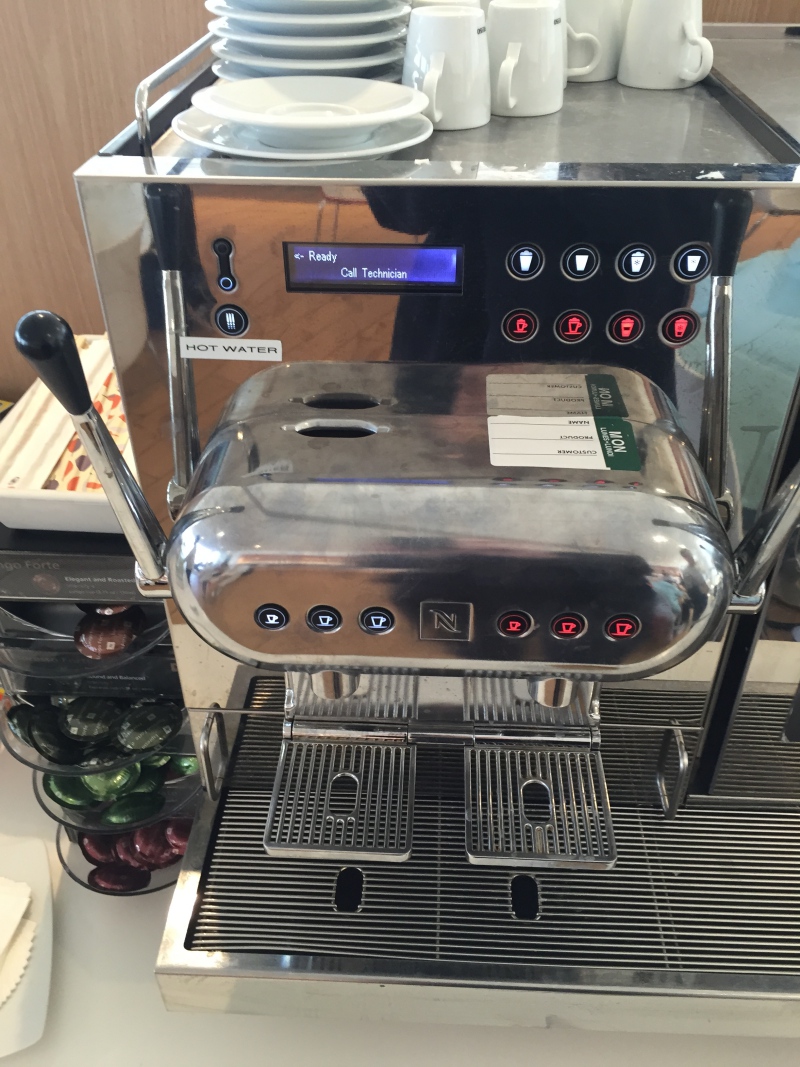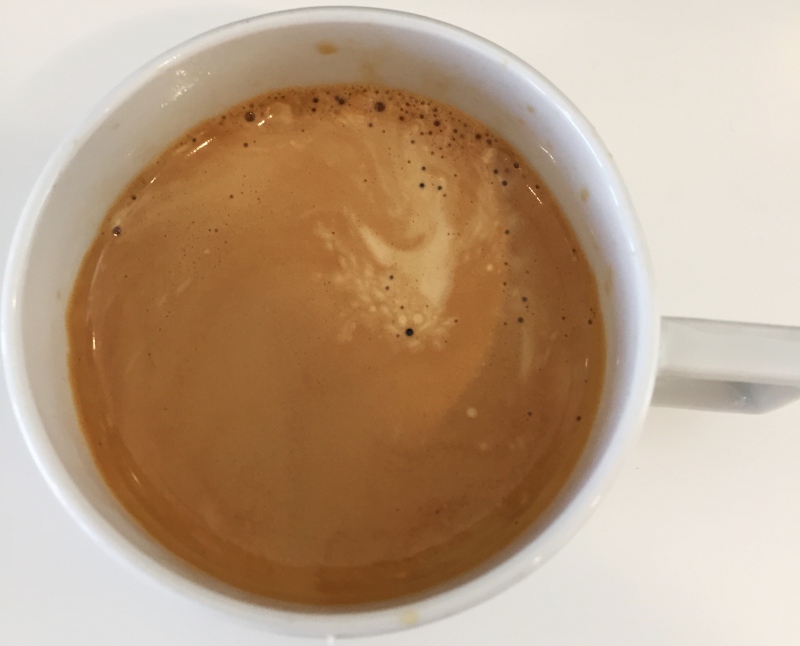 The Verdict
As with many JFK business class lounges, the experience is better than waiting at the gate, slightly.  There is free food and slightly more comfortable seating, and there are slightly fewer people.  But don't expect luxury or a lounge experience equal to other international lounges, for example Cathay Pacific's Renovated The Pier Business Class Lounge in Hong Kong.  Jim Morrison was wrong.  The West is not the best.
Recommended Posts
Review: Virgin Atlantic Clubhouse, New York JFK Airport
Review: British Airways Concorde Room New York JFK
Best Paris Luxury Hotel Offers Spring and Summer 2017
Success Getting Air France to Pay EU Compensation Under EC 261/2004
Air France New Business Class and La Premiere Photos (Air France Expo)
Need Award Booking Help? Our fee is as low as $75 per ticket if you book your hotel through us.
If you enjoyed this, join 200,000+ readers: please follow TravelSort on Twitter or  like us on Facebook to be alerted to new posts. 
Become a TravelSort Client and Book Luxury Hotels with Virtuoso or Four Seasons Preferred Partner Benefits!