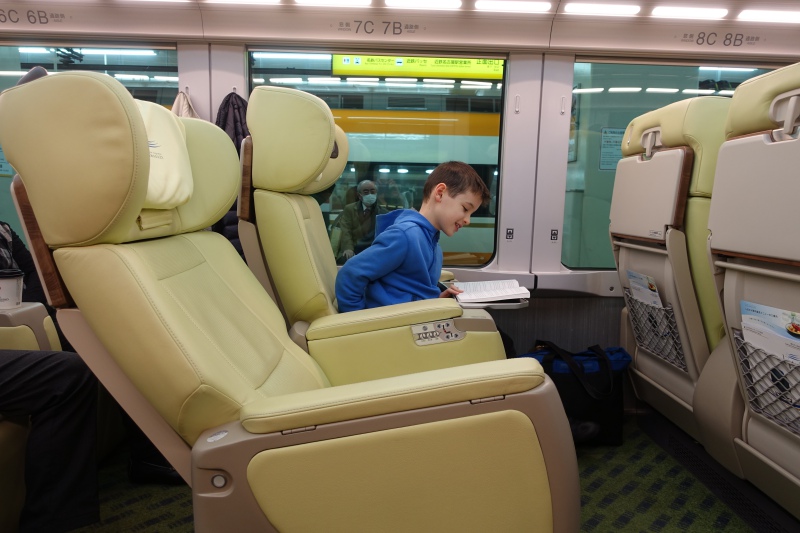 We took the Premium Express Shimakaze train from Nagoya to Ise Shima, to reach our next destination, Amanemu. There is no shinkansen service to Ise Shima, so, apart from helicopter, the fastest way to get there from Tokyo is by shinkansen to Nagoya, then Kintetsu Limited Express from Nagoya to Kashikojima, the station closest to Amanemu.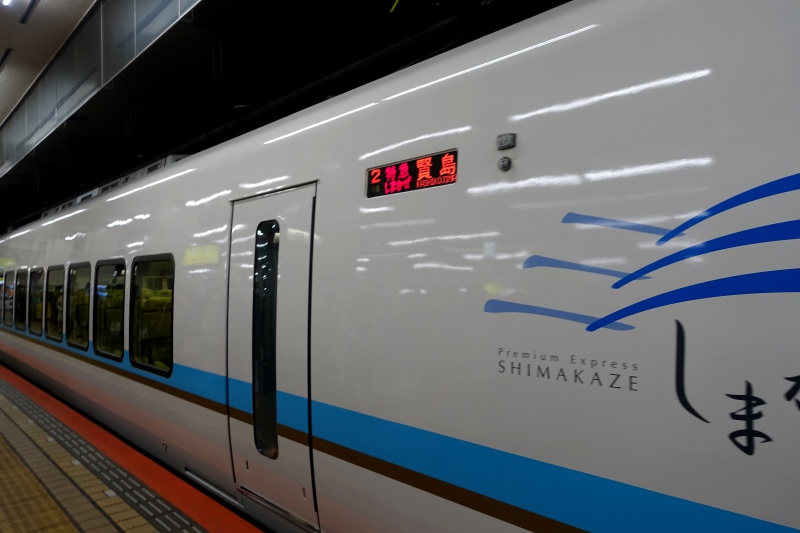 Premium Express Shimakaze Route and Times
The Premium Express Shimakaze train operates from Osaka, Kyoto and Nagoya to Ise Shima, with its final destination Kashikojima Station. Here's a map: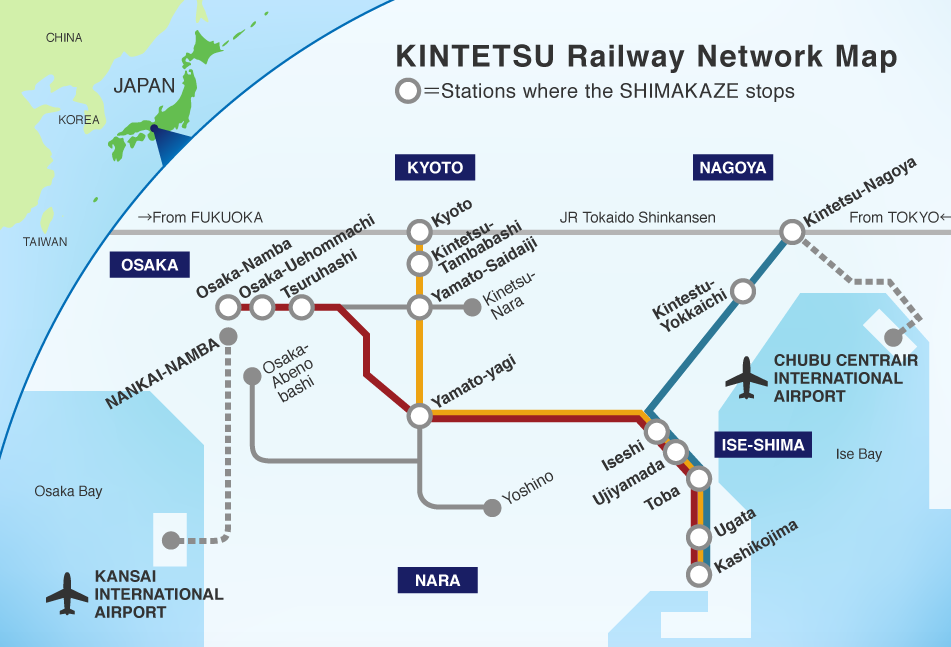 Departure time are as follows:
Nagoya
Departs Nagoya 10:25am, Arrive Kashikojima 1:26pm
Depart Kashikojima 2:50pm, Arrive Nagoya 5:18pm (via Toba; Shimakaze is only on the 2:50-3:19 Kashikojima to Toba segment, with a standard train from Toba to Nagoya).
Kyoto
Departs Kyoto 10am, Arrives Kashikojima 12:47pm
Departs Kashikojima 2:50pm, Arrives Kyoto 5:38pm
Ticket Pricing, Reservations and Seat Selection for the Premium Express Shimakaze
Kintetsu is another rail company, and as such, is not covered by the Japan Railpass. You can purchase a Kintetsu Rail Pass, but it only covers the base fare, and you still need to buy limited express supplements, and a Shimakaze supplement on top of it, if you take the Shimakaze. You can buy Kintetsu Limited Express tickets online, but you'll also need to buy the base fare (or have a Kintetsu rail pass) for the underlying ticket. We waited until we got to the Kintetsu Nagoya Station, and bought our base fare there, for a nominal fee. Note that the online reservations for the Premium Express Shimakaze only open 1 month before the travel date.
The Limited Express reservation fee is JPY 1610 between Nagoya and Kashikojima, and there is an additional Shimakaze fee of JPY 1030, for a total of JPY 2640 each way. If traveling from Kyoto, the Limited Express charge is JPY 1900, with an additional Shimakaze fee of JPY 1130, total of JPY 3030.
When selecting seats, if you're early enough (we were not) be sure to reserve a seat in Car 1 (on the way to Ise Shima) or Car 6 (departing from Ise Shima) since these are observation cars and have an even better view.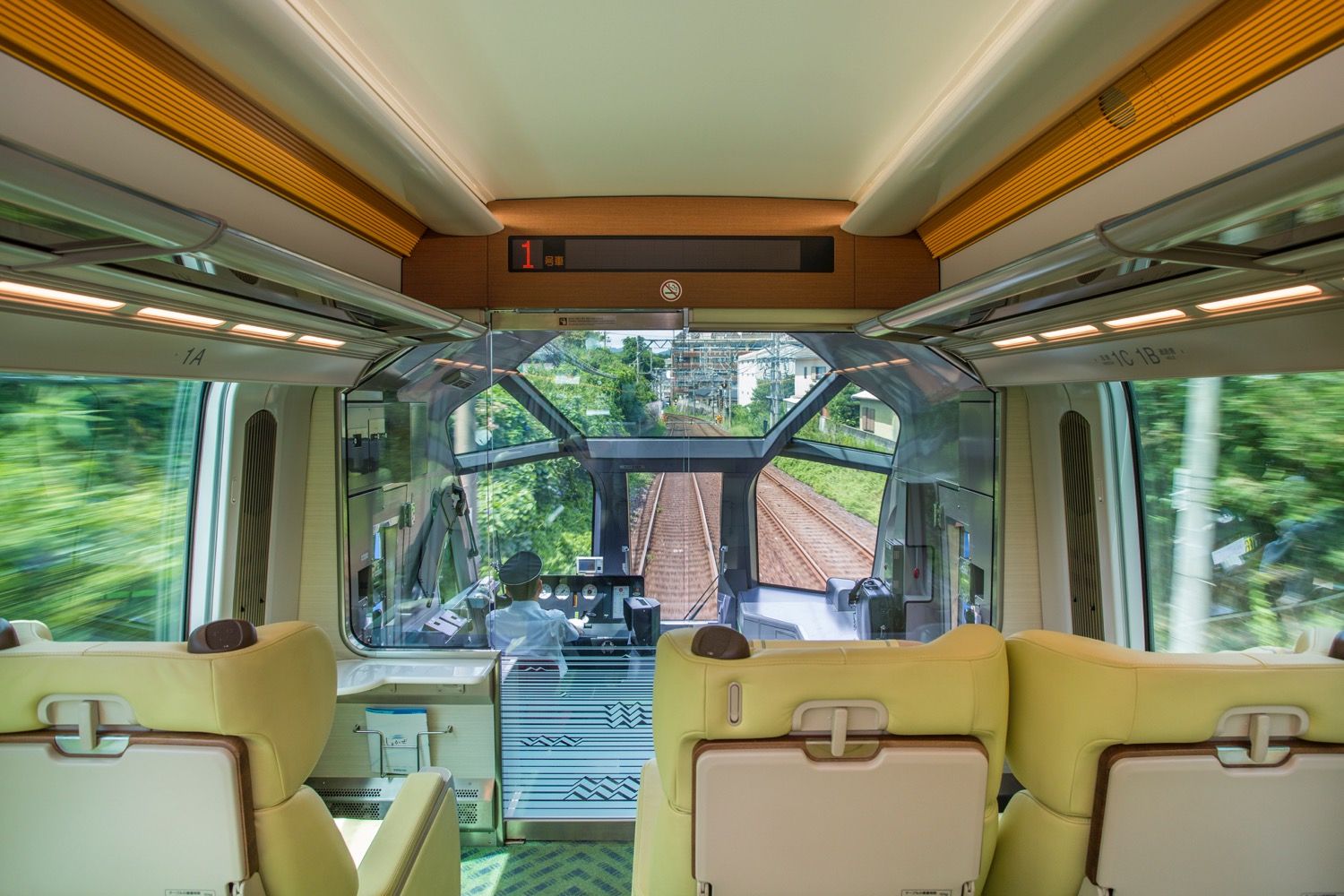 Shimakaze Seating
Since all Shimakaze seats are assigned, there's no reason to be first in line when boarding, as with Amtrak and the Acela. Seating is in a 1-2 configuration, so my son and I sat together, with my husband across the aisle. I'm not sure why my son was hamming it up in this photo, but he does like train rides: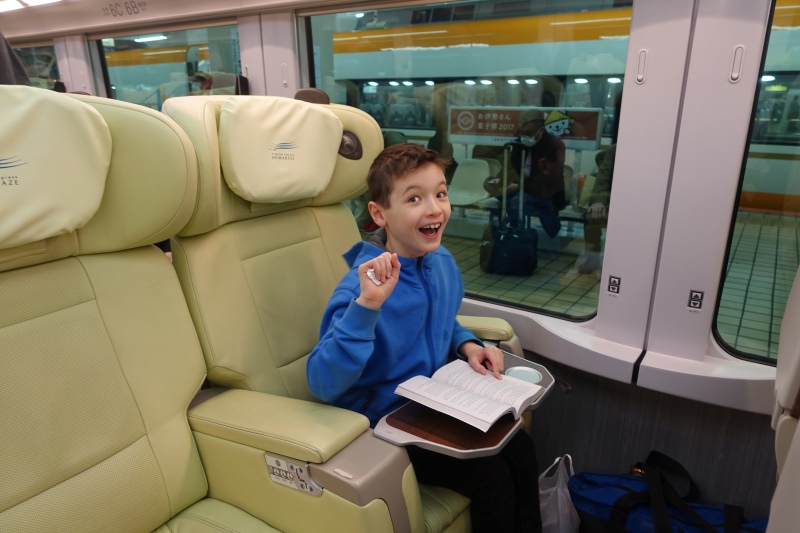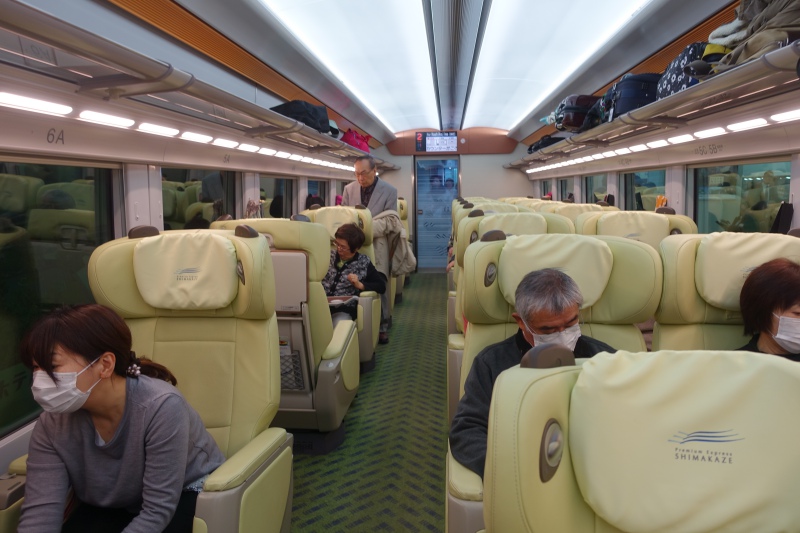 Each seat is in cream colored leather and is comfortably padded. The seat control enables you to recline more than in Alaska First Class (and the seat is far more comfortable) although not quite as much as Virgin America First Class. And it's possible to have the seat cushion inflate and deflate to provide a massage function, which is something not available on Shinkansen seats.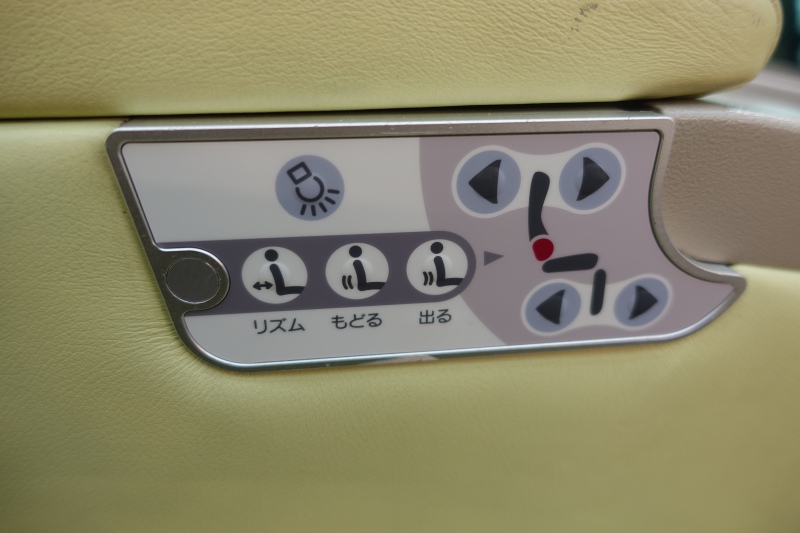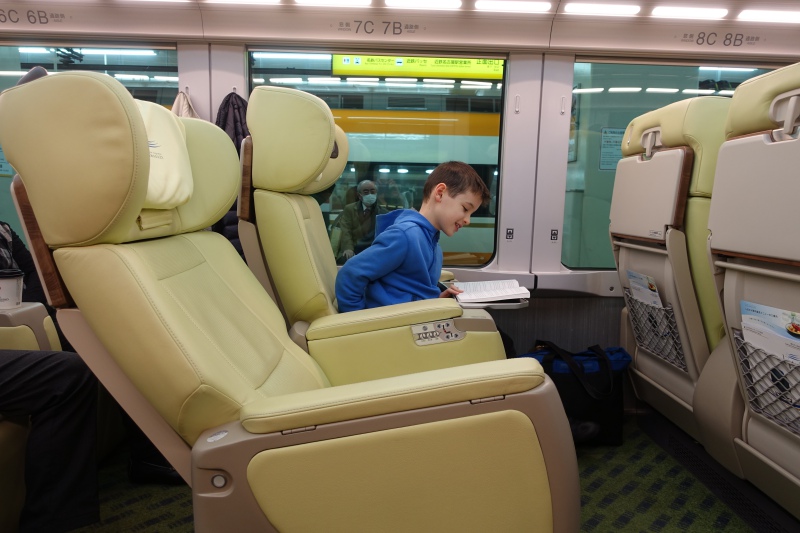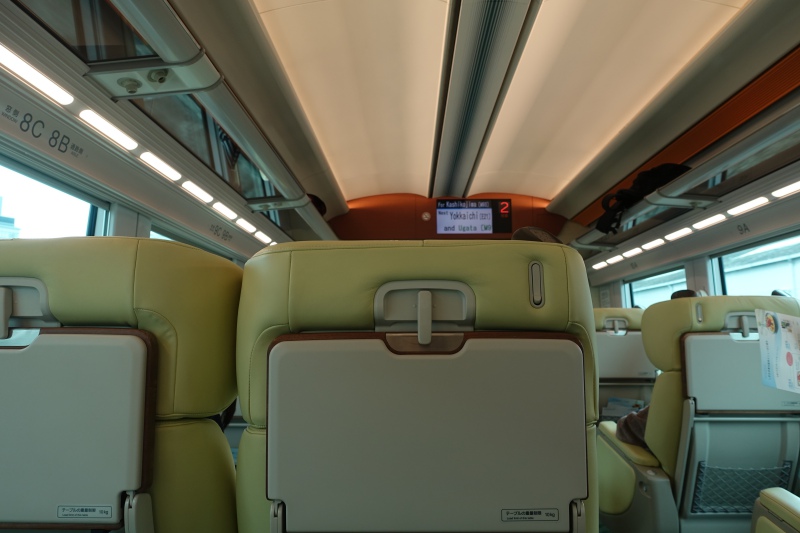 Soon after we departed the Kintetsu Nagoya Station we were given packaged oshibori (moist towels) and a keepsake ticket.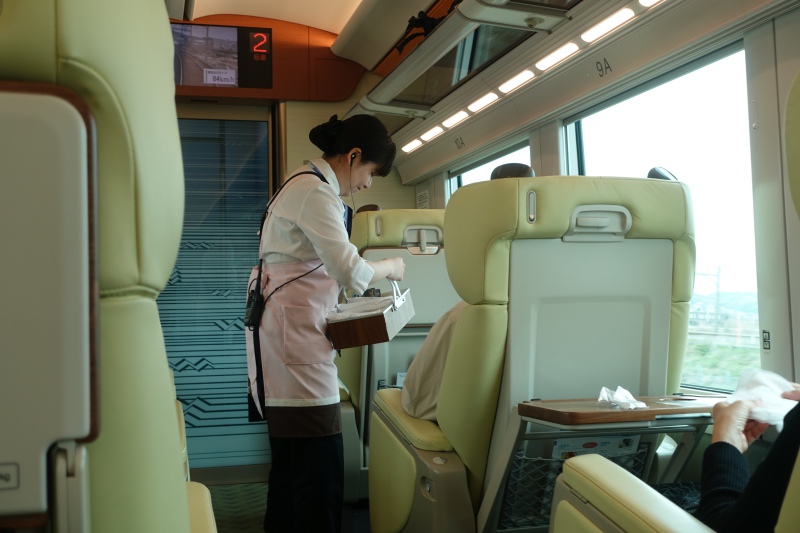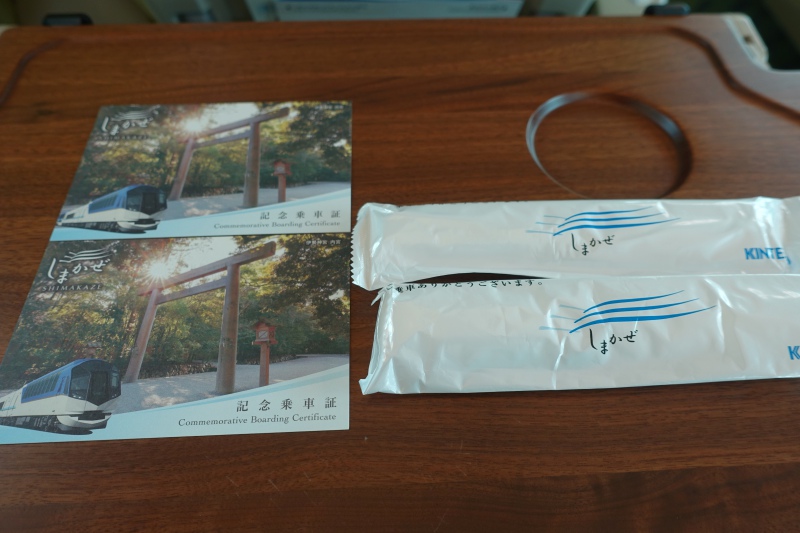 While we had our own portable WiFi device, there is free WiFi offered on the Shimakaze as well.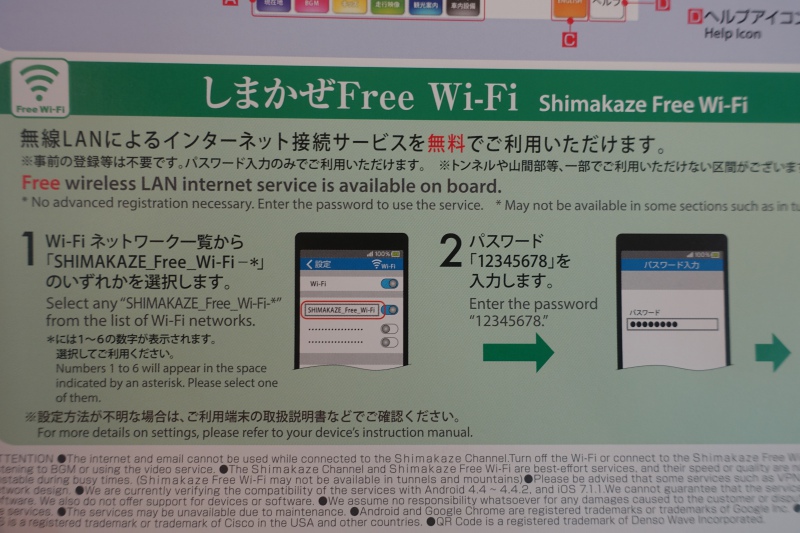 Cafe Car and Menu
The Cafe Car is Car 3, and there's even a sink to wash hands at, just after entering the car.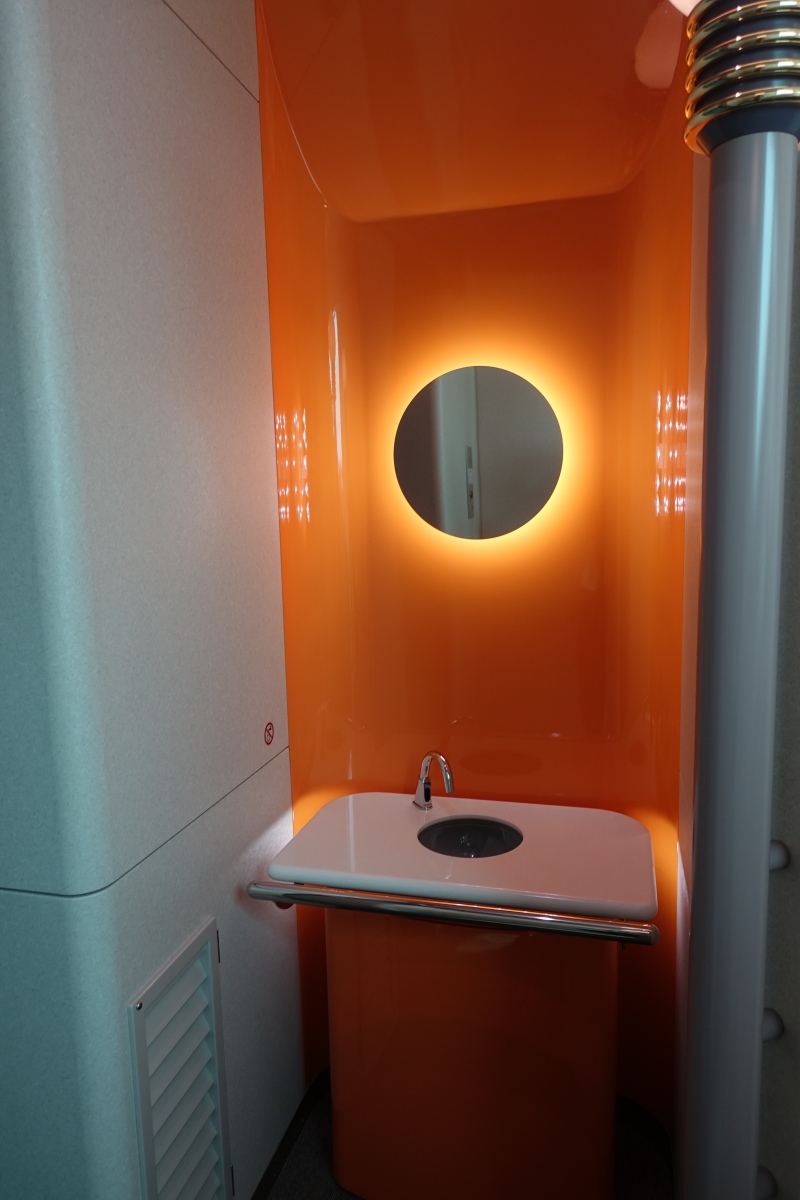 Here's where you'd order food. Unfortunately they didn't accept credit cards, so we stuck with the simple lunch of onigiri that we'd bought at Nagoya Station.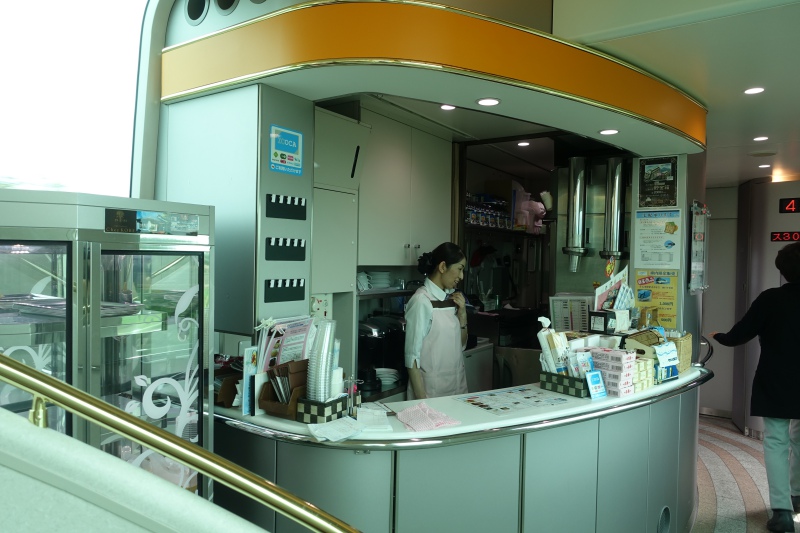 The Cafe Car is two levels, and no one was in the darker lower level, but several passengers were enjoying pastries or cakes and the view in the upper level: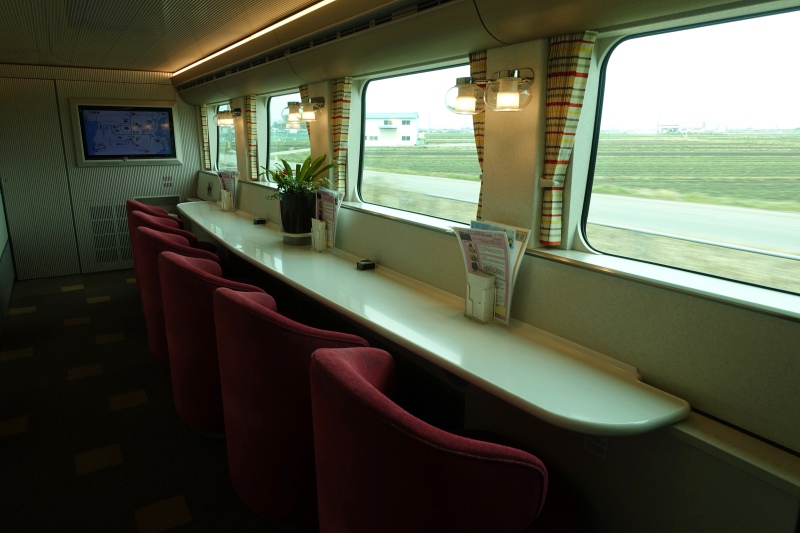 I was surprised by how extensive the menu offerings were for a ride that is barely 3 hours, including bento, beef curry, unagi, and the sandwiches and drinks I was expecting.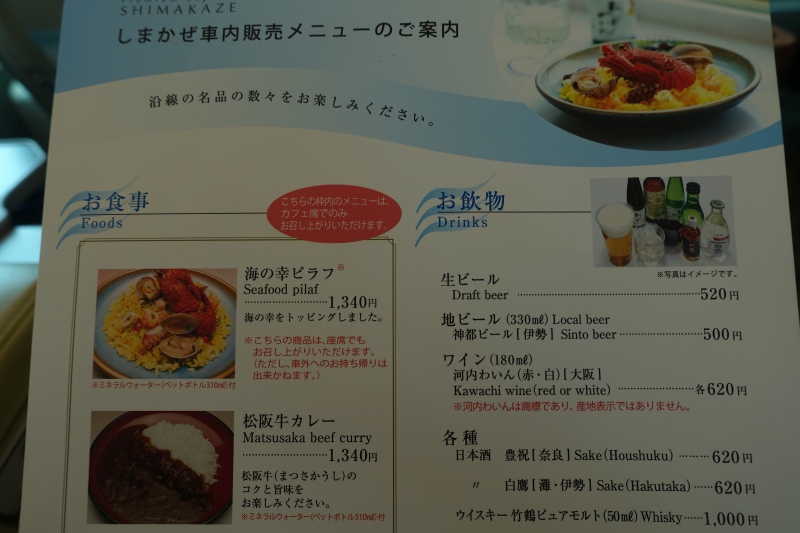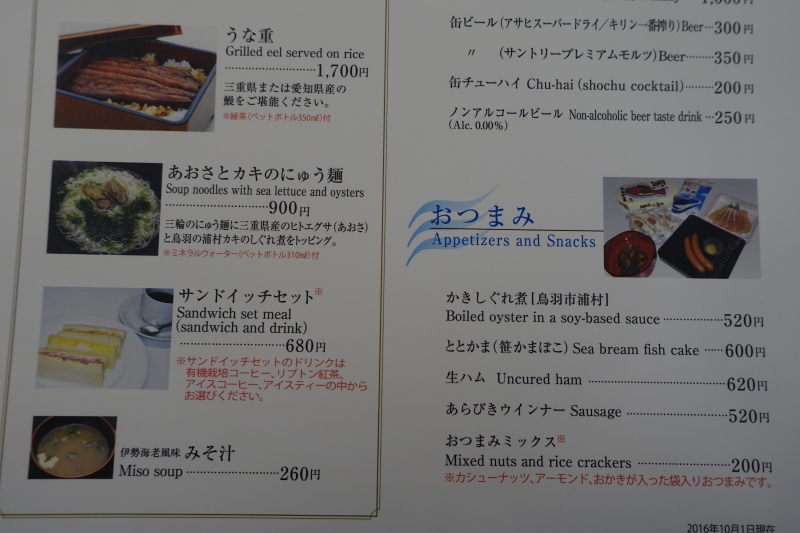 There are also pastries offered: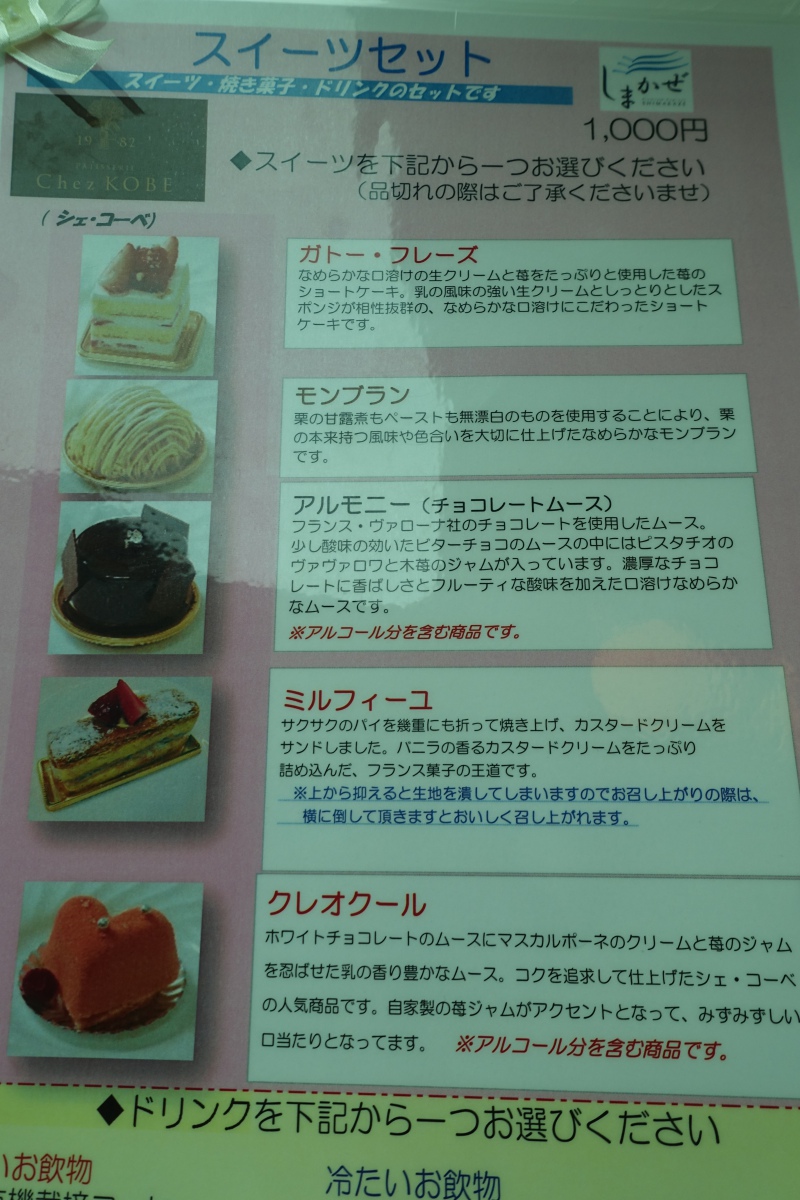 The Verdict
While the Shimakaze won't break any speed records (its maximum speed is 80 miles per hour) and was less impressive on that score than the Shinkansen, we enjoyed our ride, especially the reclining seats and massage seat function. Even without being in one of the observation cars, the upper section of the Cafe Car provides a nice vantage point for views. The one thing I'd like to see improved is acceptance of credit cards in the Cafe Car, since it was cash only.
Have you taken the Premium Express Shimakaze train to Ise Shima?
Recommended Posts
Japan Rail Pass and Shinkansen Tips
Review: ANA First Class 777 New York JFK to Tokyo Narita
Need Award Booking Help? Our fee is as low as $75 per ticket if you book your hotel through us.
If you enjoyed this, join 200,000+ readers: please follow TravelSort on Twitter or like us on Facebook to be alerted to new posts.
Become a TravelSort Client and Book Luxury Hotels in Japan with Virtuoso or Preferred Partner Amenities!