It's time to start thinking about taxes, if you haven't paid them already. And as little fun as paying taxes is, getting 5X points for paying them can mitigate some of the sting. Here's one option, which makes use of the Chase Freedom 5X bonus, MyVanilla Debit Card and Vanilla Reload cards.
1. Activate Chase Freedom 5X for January-March 2013
Note that up to $1500 in spend per card January-March 2013 receives the 5X bonus, so if your partner and you each have the card, that's up to $3000 in spend that you can get 5X on.
2. Buy a MyVanilla Debit Card and load $500 at CVS
The MyVanilla debit cards are as shown below. I wouldn't recommend them for regular purchases, as there's a per transaction fee and even a monthly inactivity fee. Their best use is for a single large transaction that liquidates the entire card. A number of folks simply get a free cash advance or deposit funds into their bank account, for this reason. For purposes of paying taxes, the ideal is finding Vanilla reloads so you can load this card up with enough to pay your taxes.
Here's what the MyVanilla Debit Card looks like: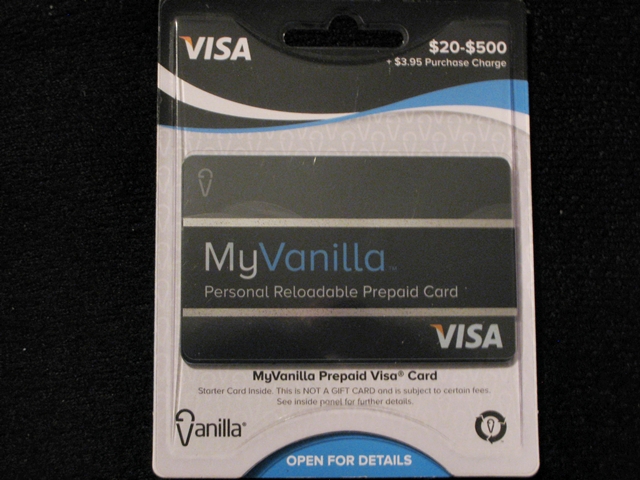 3. Buy Vanilla Reload Cards at $500 each, Load onto MyVanilla Debit Card
Note that CVS generally restricts you to 2 reload or prepaid cards per transaction, so make your purchases of $500 reload cards in increments of 2 cards each time.
4. Pay Taxes
Select which payment processor you want to use. The
IRS Web site
has a handy chart of the different processors and the fees they charge. As you can see, it's best if you use a debit card to pay, since it just incurs a flat fee, whereas credit cards take a percentage of the transaction.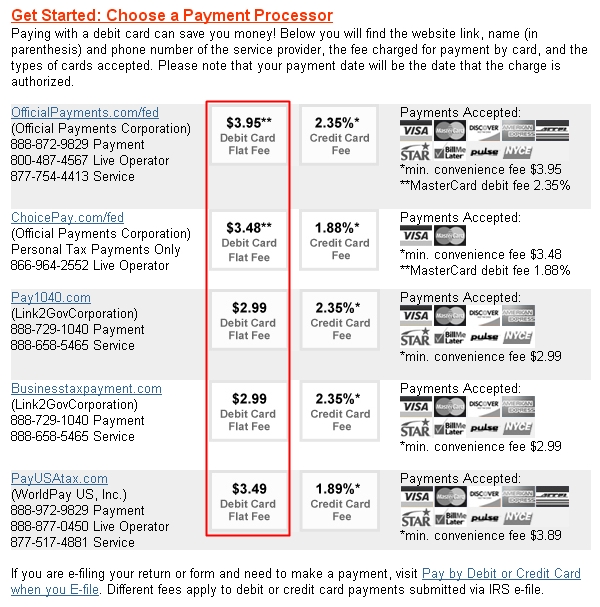 If you and your partner each have the Freedom and max out your 5X bonus at CVS buying the MyVanilla Debit card and reloads, you'll earn 15,000 points for your $3000 in spend.
Cost
Your cost to do this will be:
$3.95 for MyVanilla Debit Card
$3.95 per Vanilla Reload card
$2.99-$3.95 flat fee to pay taxes by debit card
2 x 50 cents, because debit card flat fee and actual tax payment billed as 2 different transactions and MyVanilla charges 50 cents per transaction
Let's say your tax bill is $3000. That would equate to $27.69-$28.65 in fees, so 0.92%-0.96%–not bad.
How will you be paying taxes this year to maximize miles and points, at a reasonable fee?
Related Posts