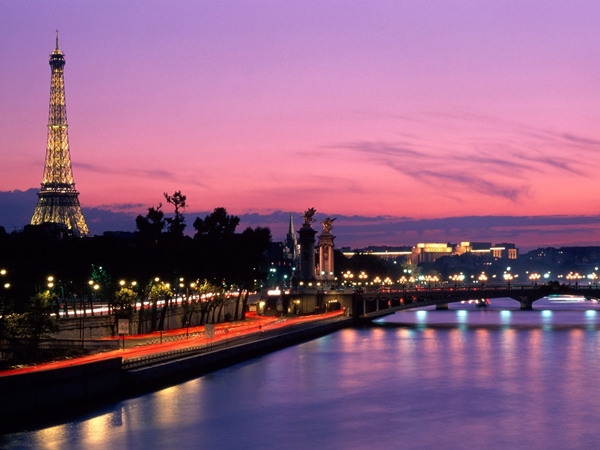 Why Go
Paris, the enchanting "City of Lights", is the capital and largest city in France. It is world renowned for its landmarks, culture, fashion, art and cuisine. It features no less than four UNESCO World Heritage sites and boasts more than 42 million visitors per year, making it the most visited city in all of Europe. Throughout history, Paris has been immortalized over and over thanks to notable characters such as Henry VII, Marie Antoinette, and Napoleon Bonaparte and in later centuries for its fabulous 1950's cinema icons and fashion superstars, including Bridget Bardot and Christian Dior. Today, travelers coming here for the first time can enjoy anything from the very best in theatre, to impressive architecture, top-rated museums and beautiful parks.
Although a great many people visit Paris for its beauty and its reputation for cultivating the perfect romantic atmosphere, it is also a haven for food lovers. It offers arguably the best markets, restaurants, and bakeries which fairly represent its own popular cuisine. That being said, the size of this ever-growing metropolis allows it to also include exciting culinary fusions from around the globe. Foodies will most certainly appreciate the plethora of flavors available, from Haute Cuisine to simple but tasty local creations, available for any budget, in conjunction with your visit to one of the most unforgettable cities in the world.
Insider Tips
During the spring and early summer seasons, Paris offers wonderfully mild temperatures. This being said, for optimal weather, make plans to visit from March to early July.
There is nothing like Paris in the springtime. The flowers are in full bloom, the parks are lively with activity and the smell of fresh baking bread fills the air. Walk around and discover a city that has remained virtually unchanged for centuries.
Avoid August if you want to sample Paris' bastions of fine cuisine, or even many of its smaller foodie gems, as many close for either part or all of August. If you can't avoid an August trip, make sure to call ahead and ask whether reservations are being taken for August.
Most international flights to Paris arrive to Charles de Gaulle (CDG) Airport. There are a few options to get you to the center of town. You can take the Roissybus to Opera Metro station (€8.60), or the RER B commuter train (€8.20) to Chatelet Metro Station. A taxi will cost you approximately 45 euros to any stop in central Paris.
When booking your hotel accommodations, it is a good idea to inquire about the nearest public transportation available in order to save yourself some valuable time.
Paris is a city that needs to be explored on foot, however after a long day of walking around or if you need to get someplace in a hurry, it offers one of the most convenient and easy to navigate metro systems in Europe. A single-use ticket costs €1.60, but you can purchase a pack (carnet) of 10 tickets for €11.40 at any Métro station booth or adjoining vending machine. Short-term visitors can also purchase the Paris Visite Pass, which allows for unlimited travel from 1-5 days at a starting price of €9.30.
If you are here for the fabulous artwork, then opt to purchase a Paris Museum Pass (Carte Paris Musée), which can be bought at participating museums or at local tourist offices. Take note, however, that in Paris, most museums are free on the first Sunday of every month. During this time, to avoid the long lines, come as early as possible.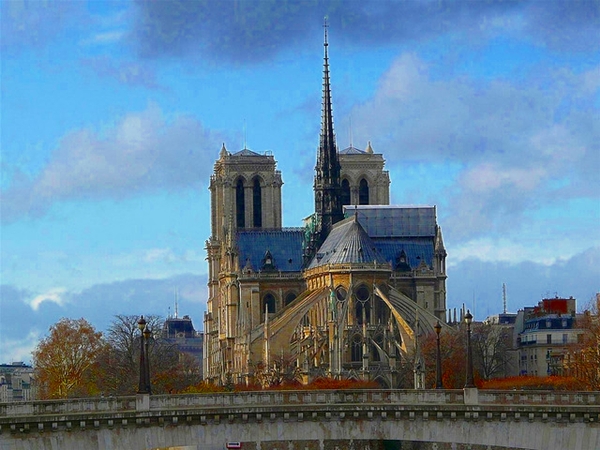 Where to Stay
As one of the most cosmopolitan cities in the world, it is of no surprise that Paris should offer its guests the entire spectrum of accommodation possibilities; from quaint budget rooms in a guest house (pensions) to the very epitome of grand style and comfort. If money is not a concern, then book your stay at the glorious Four Seasons Hotel George V, located right next to the famed avenue Champs Elysees. All of the rooms in this exquisite hotel are lavishly decorated with an impressive attention to detail. The amenities of are of the highest standard including Bvlgari toiletries and arguably Paris' finest concierges, many of them members of the prestigious Clefs d'Or. Distinguished guests can also enjoy fine dining at Le Cinq, its 2-star Michelin restaurant featuring inventive French cuisine. Room rates in this majestic environment begin at 750 euros per night.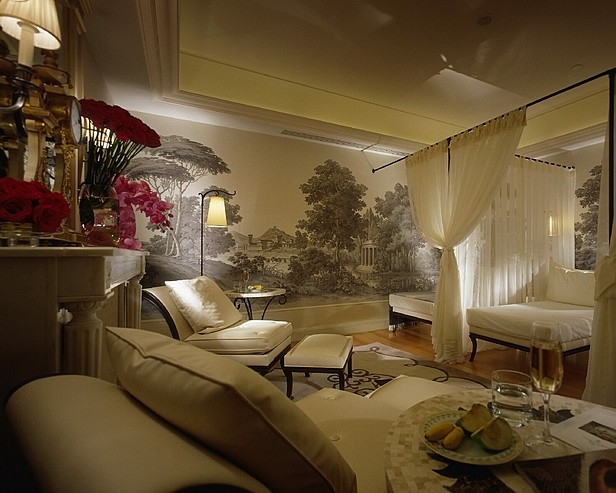 An excellent choice for those who prefer a contemporary setting would be the 4-star Hotel le Petit Paris. This lovely boutique establishment features eclectic but modern furnishings in an enviable location not far from the chic St. Germain de Prés area in the Latin Quarter. Guests enjoy excellent hospitality, a spacious, colorful library area and a serene private courtyard garden. The starting price for your stay at this charming place begins at 240 euros per night.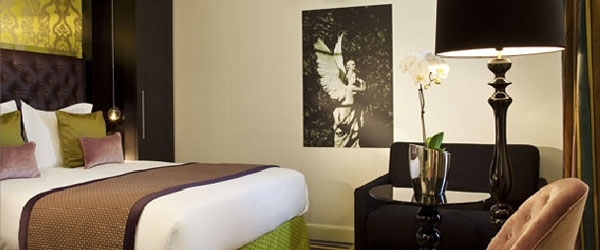 Budget travelers need not give up a comfortable stay by opting to stay at the art deco inspired Hotel Home Moderne. The rooms are surprisingly ample and clean. The metro is a 10 minute walk away and there is a bus station right around the corner, which gives you convenient options for reaching the center of Paris. Interesting extras at this hotel include a Wi-Fi connection and inviting lounge area. Best of all, you cannot beat the starting price for a city such as Paris; only 55 euros per night for a double room.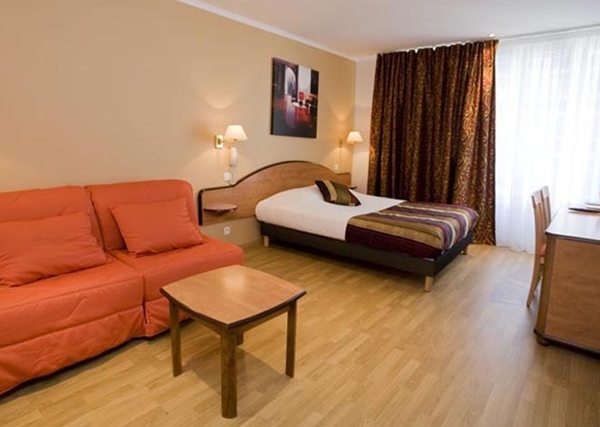 What to Eat
French cuisine is so vast and distinctly different from region to region that the only thing that can be agreed upon is that it is enjoyed by both the bourgeoisie and average citizens alike. Fortunately for visitors to Paris, one can find any type of traditional cuisine at one of the over 9,000 restaurants available throughout the city. Something insisted upon in all regions of France, however, is that the ingredients being used be of the freshest quality. A great place to get superior vegetables, fruit, meats, herbs, cheeses and chocolates is at the Marche d'Aligre. This 19th century marketplace features not just an indoor and outdoor market area but also an authentic flea market and herbs shop as well. This would be a great spot to purchase the ingredients for all of your cooking needs or maybe to have a quick snack.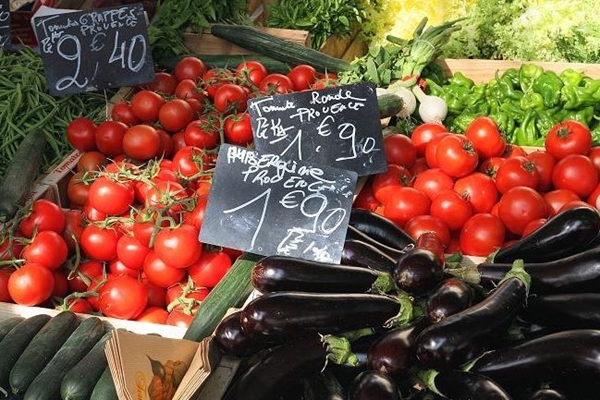 Everywhere you turn in Paris, you will see, or rather you will smell, the delightful aroma of freshly baked bread. There are literally hundreds of places where you can enjoy a mouth-watering croissant au beurre or a baguette filled with local goodies. Which bakery (boulangerie) you choose depends on budget and location for most, but if you are a true food connoisseur gleefully seeking the finest Paris has to offer, then exceptional locations to try are Le Grenier à Pain and Boulangépicier. The former grew from a small bakery to a bustling enterprise boasting more than 10 locations in Paris alone. Still, all of the shops feature an inviting rustic décor and more importantly award-winning breads and pastries. The latter is the brainchild of world-renowned chef Alain Duccasse and the master baker, Eric Kayser. This modern bakery, which also serves as a restaurant and gourmet shop, offers traditional treats with a contemporary flair.
There are plenty of stalls to try that quintessential French delicacy, a warm crepe wrapped around your choice of savory or sweet fillings. But for especially fine specimens, make a reservation for the tiny Breizh Cafe, which serves some of the best savory buckwheat galettes and sweet crepes in the French capital. Try the Bretonne galette, stuffed with egg, mushroom, bacon and cream, with traditional hard cider to drink. Cap off your feast with one of the delectable sweet crepes, such as the salted butter caramel.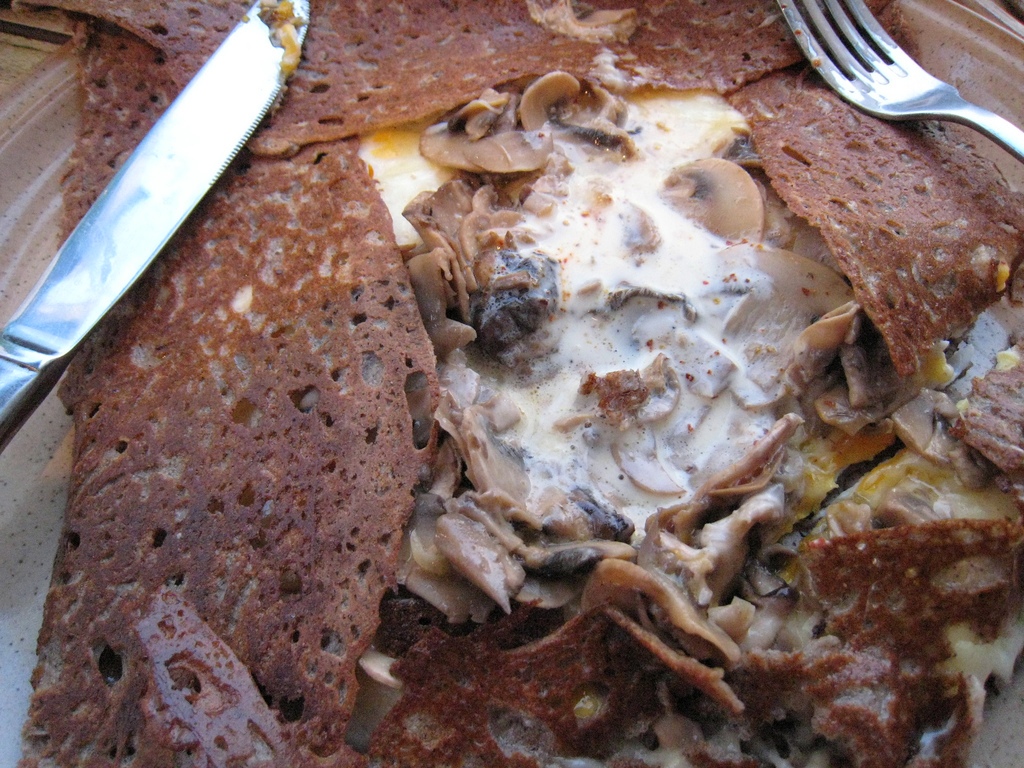 For a truly unique dining experience, book a table at L'Atelier de Joël Robuchon, where diners have the opportunity to observe the animated kitchen, while sitting on rather high chairs around a counter area. The food here is nothing short of spectacular, using the best seasonal ingredients with exceptional flair in the presentation. Try the creative six course tasting menu, which is 150 euros per person and can include such delectable dishes as Fois Gras au Torchon and Langoustine Ravioli.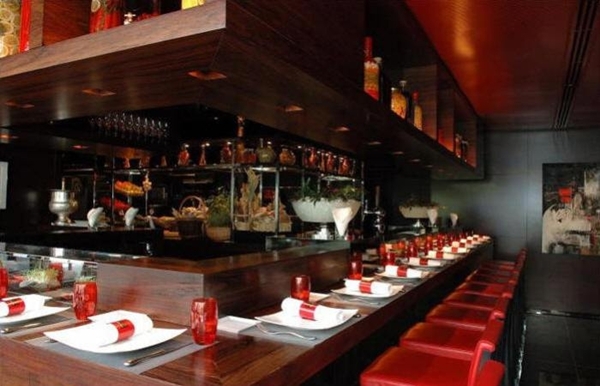 For authentic local cuisine, try the quaint restaurant Le Relais de l'Isle, located on the charming Ile St. Louis, not far from the amazing Notre Dame Cathedral. In this perfectly nestled hidden gem, you will sample such French staples as canard l'orange (duck) escargot (snails in garlic sauce) and fondant au chocolat, lovingly prepared by the couple who runs it. And for an added bonus, in the summertime, there is an accompanying jazz pianist in the evenings to serenade you as you dine. A three course "gourmand" menu at this unpretentious locale is a very reasonable 38 euros per person.
What to See and Do
If all of this food tasting tempts you to try your own hand at top French recipes, then Paris has plenty to offer you in terms of cooking classes for all levels of expertise. For an entertaining three-course cooking class run by passionate international chefs next to the stunning Hotel de Ville and facing the iconic Seine River, book your lesson with La Cuisine Paris. Here you can choose from a variety of different classes including traditional cooking, pastries, and the deluxe market tour and cooking class combo. Whichever class you choose, afterwards you are welcome to sit down and enjoy the tasty fruits of your labor with wine. If you are fascinated by French Cuisine but do not consider yourself a cooking whiz, then you can opt to watch a cooking demonstration at the prestigious culinary school, Le Cordon Bleu. Your instructor is open to questions throughout the lesson which concludes with a tasting of the three-course menu and a certificate of participation.
As you wander around Paris, you will realize that there are great many gourmet delights in and around your favorite points of interests. For wonderfully rich hot chocolate and sinful mont blanc pastries, try Angelina on the historic Rue Rivoli which is very close to the Tulleries Gardens and not far from the magnificent Louvre museum. After you have enjoyed the stunning panoramic views found around the breathtaking Sacre Coeur church, then walk a little up the hill to Place du Tertre to enjoy a delicious crêpe at one of the little 17th century artisan restaurants found on the square. If a full gourmet meal is what you are after then reserve a table at the world- famous Jules Verne restaurant, conspicuously situated in the legendary Eiffel Tower. As this restaurant books up many months in advance, try your luck at lunchtime, where a three-course menu of inventive French flavors is 85 euros per person.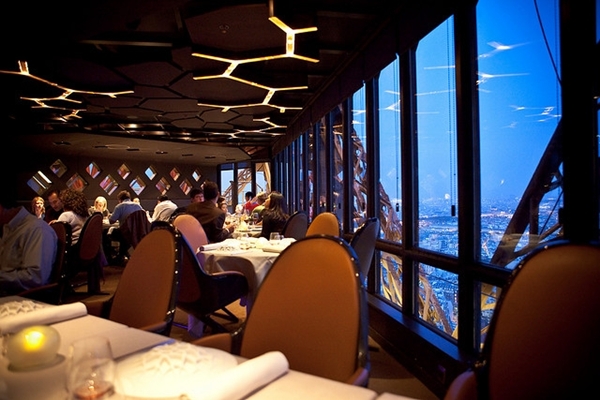 For those visitors who would love to combine their love of food with an exploration of this remarkable city, then participate in one of many available gourmet walking tours. During this three-hour discovery tour, a local guide and food expert will walk you all around Paris to discover the culinary delights available in bakeries, markets, wine shops and artisan cheese and chocolate stores. You will learn about the places where top local chefs find their seasonal ingredients as well as finding out some of the origins of French cuisine. Classes are usually small to ensure group participation and start at about 90 euros per participant.
To round off your gourmet visit to Paris, make a stop at the marvelous Fauchon, an incredible place for gourmet specialties. Here you will find everything from artisan chocolates, desserts and teas to enticing delicatessen items, spices and even a highly-rated catering service for all of your event needs. When the weather is nice, one can even enjoy a few macarons (a dessert snack that has become one of Fauchon's biggest sellers) outside on their sidewalk terrace. Undoubtedly, Paris offers everything that a food-loving traveler could ever want sample in a magical environment untouched by the passing of time.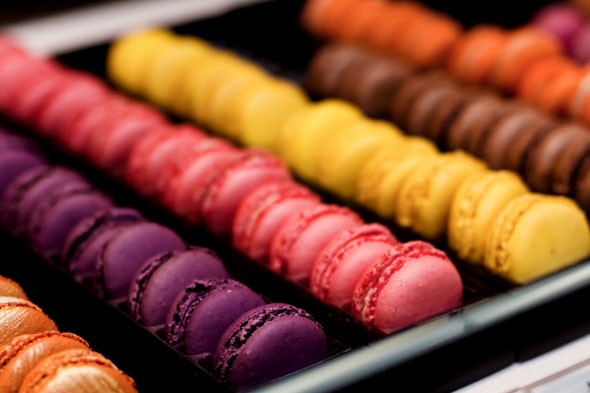 Still hungry for more foodie delights in Paris? Check out our delicious places you shouldn't miss in Paris.
Related Posts
Epicure at Le Bristol Paris 3 Michelin Star Restaurant Review
Top Paris Restaurants Open During August
Paris for Foodies: Where to Eat
Don't Miss These Paris Desserts
Need Award Booking Help? Our fee is as low as $75 per ticket if you book your hotel through us.
If you enjoyed this, join 90,000+ readers: please follow TravelSort on Twitter or like us on Facebook to be alerted to new posts.
Become a TravelSort Client and Book 5-Star Hotels with Virtuoso or Four Seasons Preferred Partner Amenities!