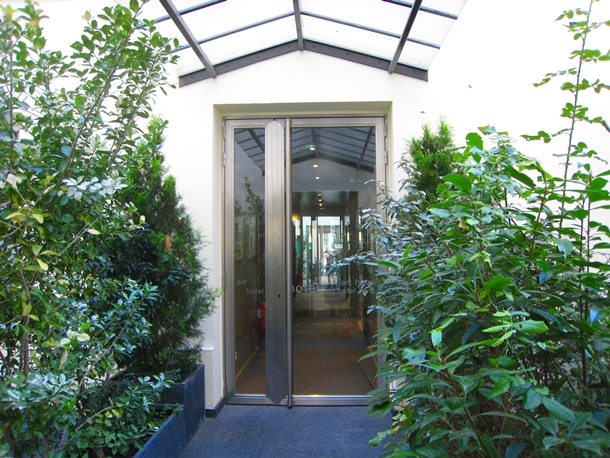 Art Hotel Congres is a budget boutique hotel in the peaceful 17th Arrondissement near Montmartre. It's perfect for visitors who want a clean, modern, safe base in Paris for under $200/night and don't want to deal with late night partiers, slamming doors, traffic noises or sullen staff that accompany some of the other hotels in the under $200/night price range.
Arriving at the hotel, we were warmly welcomed by the front desk person, who had been helping another couple in English. She coded our keys, explained that we needed to insert the key into the slot to turn on the lights, and took the time to acquaint us with the area and answer our questions about a few places we were looking for. She also provided the password details to access the hotel's complimentary Wi-Fi.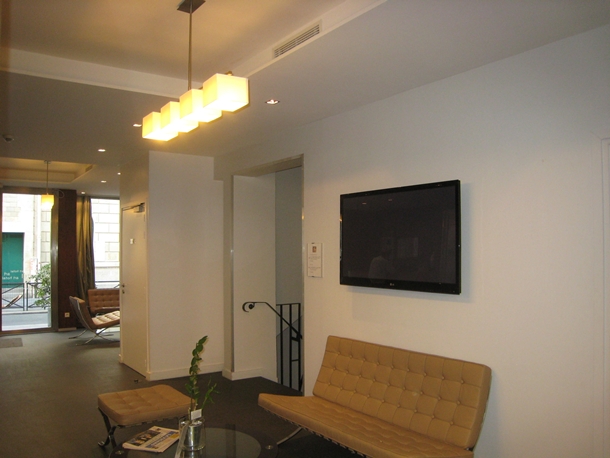 We then passed through the lobby and the small outdoor courtyard to the second interior building. It's three stories high, and we were on the 2nd floor, facing the courtyard. Although we didn't spend any time in the courtyard, I liked having this small green space, creating a bit of an oasis and sense of peace when returning to our room.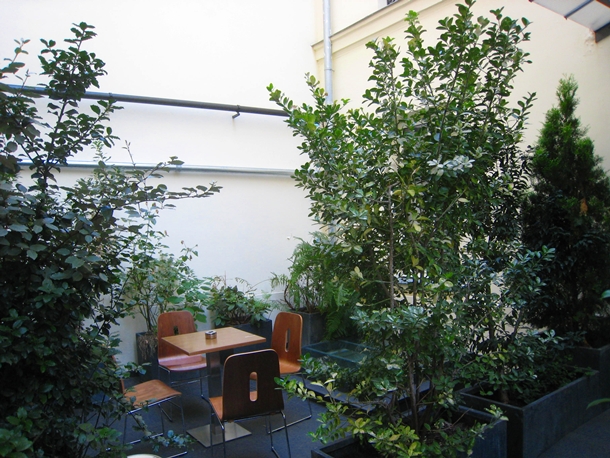 The hotel itself was completely renovated in 2010, so everything is new and clean, although very simple. The rooms are small, with just enough space for the double bed (two single beds pushed together, as is quite common in many Paris hotels) but linens and pillows are soft and immaculate. They were also happy to provide a crib for our 3-year old, and it was made up and waiting for us in the room.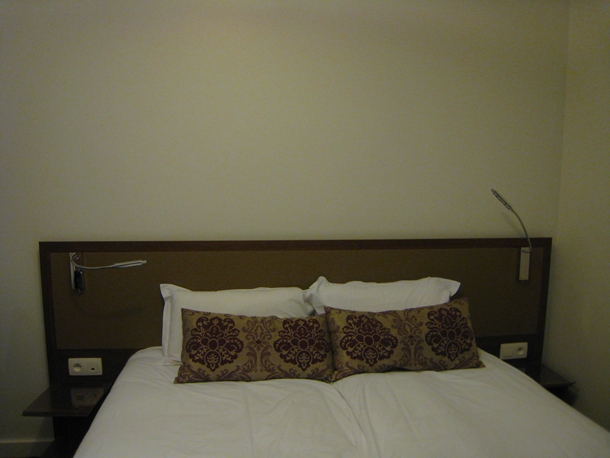 The bathroom, while also small, with a shower (no tub) had everything we needed, and there was plenty of hot water and good water pressure.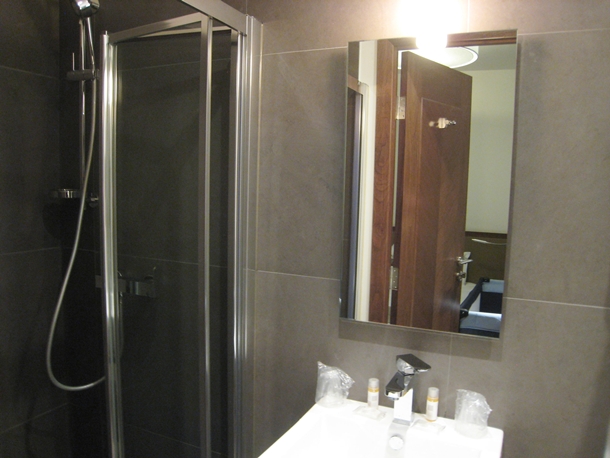 There was also a flat screen TV in the room although we didn't watch anything. We did use the free Wi-Fi, and it worked perfectly and fast.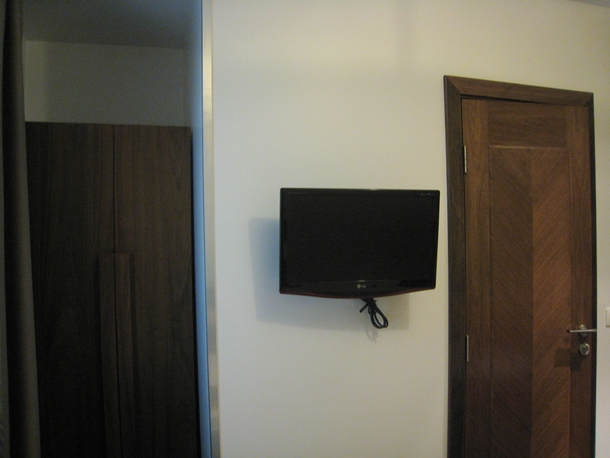 While we stayed in the vicinity of the hotel for our walks and for dinner, the hotel is a short walk from both the Brochant and Guy Moquet metro stations (Line 13) from which you can easily reach the Champs-Elysees (6 stops) or transfer there to Line 1 for destinations such as Concorde or the Louvre.
We had an especially good TravelSort rate, at a bit over $100, which included all taxes and buffet breakfast (normally 12 Euros per person), although this hotel is still a great deal for Paris at prices up to about $175. Breakfast included orange and grapefruit juices, fresh bread and pastries, jams, assorted yogurts, cereals, and hard boiled eggs. I was especially glad to see a Nespresso machine, which made the perfect cup of espresso. We filled up and didn't need lunch until close to 3pm.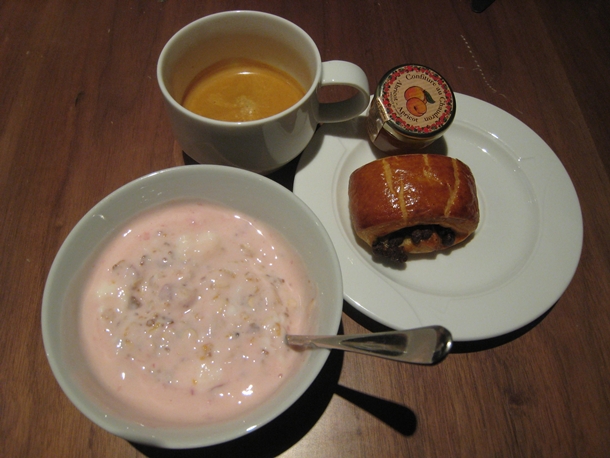 Need Award Booking Help? Our fee is as low as $75 per ticket if you book your hotel through us.
If you enjoyed this, join 100,000+ readers: please follow TravelSort on Twitter or like us on Facebook to be alerted to new posts.
Become a TravelSort Client and Book 5-Star Hotels with Virtuoso or Four Seasons Preferred Partner Amenities!