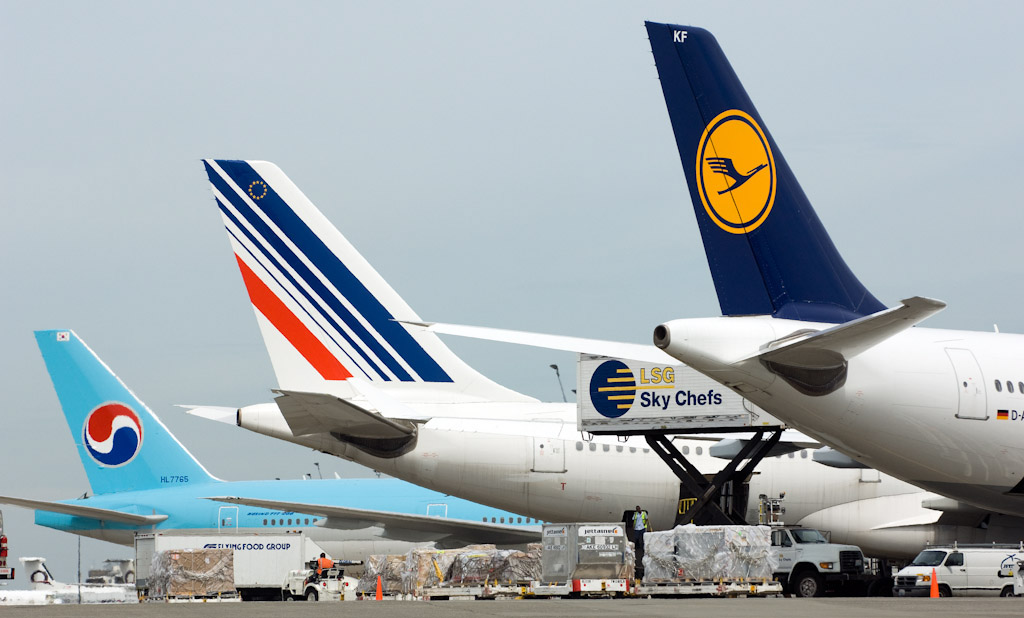 TravelSort reader Jeremy writes "I understand that roundtrip awards can be great for adding in a free one way, as you mentioned in Use United Free One Ways to Maximize Your Award. So is there ever a benefit to booking a one way award?"
One way award tickets are something that you don't even get (or at least not at half the price of a roundtrip award) as part of some frequent flyer programs, such as Delta SkyMiles, US Airways Dividend Miles, and certain foreign frequent flyer programs such as Japan Airlines Mileage Bank, so we can leave them out of this discussion. But you are able to book both roundtrip and one way award tickets for United MileagePlus, American AAdvantage, British Airways Avios, Singapore KrisFlyer, and many other programs.
But when should you book a one way award vs. a roundtrip, per Jeremy's question? It's important to consider this before you actually book your award:
Benefits of a Round Trip Award
1. Allowed 1 Stopover = Free One Way Award
If you book a one way award using United miles or American miles, you won't be able to incorporate a free one way award; you need an international roundtrip award in order to get a stopover on American and United (Delta allows a free stopover on domestic roundtrips as well), which is key to being able to book a free United one way or free American one way award.
Note, however, that with most foreign carriers you don't get a free one way, so this isn't a benefit in many cases.
2. Pay Just One Redeposit Fee
Sometimes plans fall through and you need to cancel your trip and redeposit miles. With a roundtrip ticket, you'll just pay one redeposit fee as a non-elite, not two fees for the two separate tickets. Of course, if you have top-tier elite status, you fortunately won't have to pay the redeposit fee. Do keep in mind that redeposit fees can vary substantially for U.S. vs. foreign carriers. For a United MileagePlus non-elite, it's $150 to recredit miles for an award ticket. For a Singapore KrisFlyer non-elite, it's only $30.
Don't forget that you may be able to avoid the redeposit fee by changing your dates to further out and hoping for a schedule change. See American Airlines Award Fees and How to Avoid Them
Benefits of a One Way Award
1. Book Outbound As Soon As Available
The flip side of the free one way on an award ticket is that, if you're hoping to have the one way be a few months after the rest of your award ticket, you won't be able to book right when the schedule opens. That's because your award ticket has a 1 year validity period, so you can't have a free one way for a date that is more than 1 year from the date you book the ticket.
Why is this potentially a problem? Well, because many award seats are in very high demand, and it can be especially tough if you're looking for 2 first class seats for a couple, or multiple business class seats for a family. You want to try to lock in what you can when the calendar opens, before any return flight is even available, which makes a roundtrip impossible to book.
2. Mix and Match Alliances on an Award Ticket
There's a great advantage to being able to book one way award flights when you're working with various amounts of frequent flyer miles and points spread across several different programs, as often is the case for clients for my Award Booking Service. The flexibility of being able to use a different alliance for the outbound than the return can often be key as well, when working with date constraints and more than one passenger.
Or, sometimes it's not necessitated by the miles and points available, but folks want to try several different first and business class products, not all in the same alliance.
3. Keep Return Intact But Cancel Outbound
What if there's a change of plans and you want to scrap the outbound, but you want to keep your return intact? Hope you booked two one ways in that case, because you typically won't be able to keep your return itinerary and redeposit just the outbound portion. Instead, you'll usually need to either redeposit the entire ticket for a fee and start from scratch, or find a new outbound using the same miles.
If instead you'd booked the outbound and return as separate one ways, you'd easily be able to (for a fee) redeposit your one way outbound trip, keeping the return one way intact, and use other miles and another alliance for a new outbound, including one that results in an open jaw.
Take Away: Whether you prefer a roundtrip award or one way awards will depend on how much you value the benefits mentioned above for a given itinerary. It could be that a roundtrip and free one way work perfectly for you for one trip, but a different trip, where a lot of changes are likely, may prompt you to book one ways.
For my own travel, I tend to book one ways more often because of needing to nab several premium class tickets when the booking window opens, and because I fly very little domestic or short haul travel. It's pretty much a no-brainer when booking a KrisFlyer or Avios award, since the redeposit fees are so reasonable–call it an option, if you will. But others who book last minute and have a greater need for domestic free one ways will get the most value out of round trip awards with U.S. carriers.
Where do you come out on one way vs. round trip award tickets, and why?
Related Posts
Use United Free One Ways to Maximize Your Award
Maximizing the Value of Your Award Ticket with Stopovers and Open Jaws
Flat Bed Business Class to Hawaii
Need Award Booking Help? Our fee is as low as $75 per ticket if you book your hotel through us.
If you enjoyed this, join 100,000+ readers: please follow TravelSort on Twitter or like us on Facebook to be alerted to new posts.
Become a TravelSort Client and Book 5-Star Hotels with Virtuoso or Four Seasons Preferred Partner Amenities!