It's that time of year when NYC foodies begin salivating in anticipation of dining at some of their favorite restaurants (or trying new ones) during Summer NYC Restaurant Week, July 11-24, 2011, when a number of participating restaurants offer a 3-course lunch for $24.07 and/or a 3-course dinner for $35. But with all the many restaurant choices, which are the best bets (and best deals, given the quality and price of the regular menus)? Here are our top picks, and even recommended dishes, for those restaurants which have already divulged their Restaurant Week menus. But whether you're visiting NYC or live here, don't wait too long to make your reservations–bookings at these and other top tables are going very quickly, so make yours at OpenTable, where you can also pick up 100 points each for your reservations. And if you dine out 3 times and pay using an AMEX card that you've pre-registered, you can get a $20 statement credit. Bon Appetit!
1. Cafe Boulud (Restaurant Week Lunch Monday-Friday)
You might think by the name that this is a very casual cousin of chef Daniel Boulud's eponymous Michelin 3-star restaurant. But you may even feel underdressed in business casual attire–Cafe Boulud itself has one Michelin star and has a quite formal atmosphere, filled by older, well-heeled residents of the neighboring Upper East Side, as well as guests of the elegant Surrey Hotel that Cafe Boulud is ensconced in. All the more reason to make this one of your Restaurant Week splurges, as an a la carte lunch would typically run over $50 per person, before tax and tip.
Our Restaurant Week picks:
Appetizer: Red Bell Pepper Gazpacho with Poached Maine Shrimp and Mango
Entree: Pan Roasted Poussin with Cranberry Beans, Haricot Vert, Natural Jus
Dessert: Dark Chocolate Mousse, Coffee Cremeux, Chocolate Sable, Nougat Ice Cream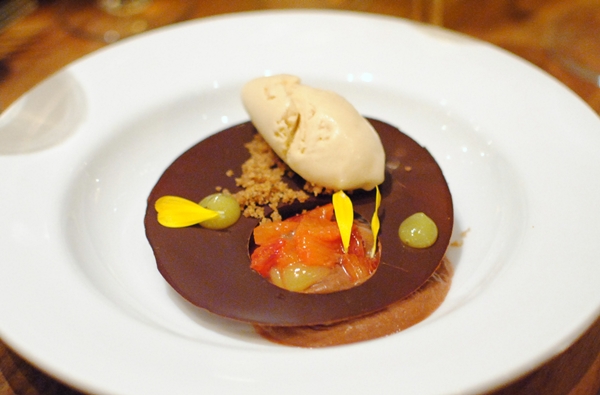 2. Park Avenue Summer (Restaurant Week Lunch and Dinner Monday-Friday and Sunday Dinner)
Park Avenue Summer has taken the market-driven mantra to a new high, since the restaurant's name, decor and menu change by season (in addition to Summer, there's Park Avenue Winter, Park Aveneu Spring, Park Avenue Autumn) but fortunately, Executive Chef Craig Koketsu's food delivers. It always starts the way you wish more restaurants would, with a basket of warm homemade bread that's so good, you feel you could make a meal of that alone. But save room for a menu that is equally strong in seafood and meat. If we had to criticize, desserts are not mind-blowing, but you'll probably be too happy from the bread, appetizer and main dish to care.
Our Restaurant Week picks:
Appetizer: Crispy Soft Shell Crab with Avocado, Strawberry, Passionfruit ($5 supplement) or Salmon Tartare
Entree: Branzino or Dr. Pepper Baby Back Ribs
Dessert: Chilled Banana Parfait
3. Carlyle Restaurant (Restaurant Week Lunch and Dinner Monday-Friday)
While the Carlyle Restaurant involves another trek to the Upper East Side and an even more formal setting than Cafe Boulud that may have you seated next to New York's business elite or even celebrities, don't let that faze you from enjoying its rich French cuisine.
Our Restaurant Week picks:
Appetizer: Heirloom Tomato and Parmesan Cheese Napoleon
Entree: Seared Peppered Hangar Steak
Dessert: Selection of Sorbets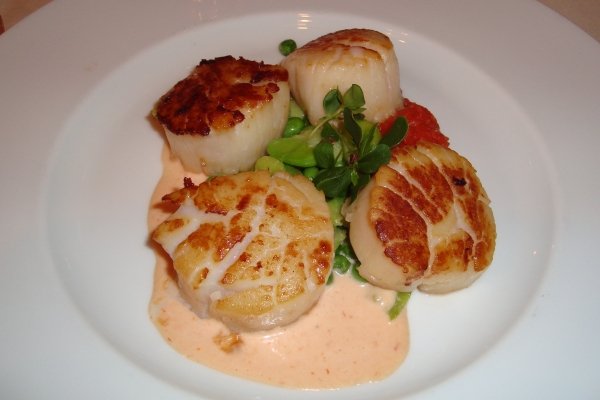 4. Riverpark (Restaurant Week Lunch and Dinner Monday-Friday and Sunday Dinner)
Riverpark is a newcomer, opened earlier this year by celebrity chef Tom Colicchio. While it's in an undeniably out-of-the-way location at East 29th Street by the river which may preclude a weekday lunch unless you work nearby, it's worth the trek for dinner to sample its eclectic, very fresh tasting dishes. While Riverpark hasn't yet posted its Restaurant Week menu, here are the dishes from the a la carte menu that we hope will be available on the RW menu:
Our Restaurant Week picks:
Appetizer: Cavatelli with Braised lamb, Seet Peas, Mint and Horseradish
Entree: Berkshire Pork Chop with Fava Beans, Baby Carrot-Spring Onion Hash
Dessert: Beignets with Vanilla Custard or Chocolate Pot de Creme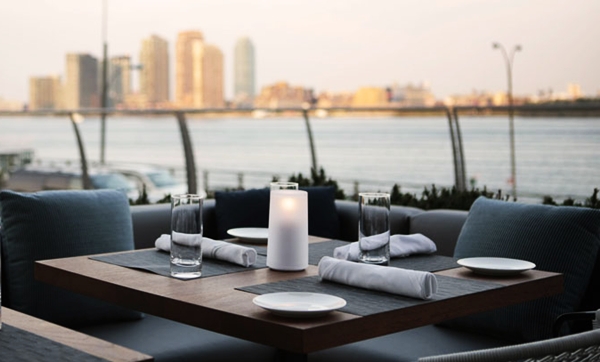 5. Quality Meats (Restaurant Week Lunch Monday-Friday)
Another restaurant with Craig Koketsu as Executive Chef, Quality Meats is usually overlooked in the sea of mediocre midtown dining options, but is our first pick if we're craving steak in midtown and don't want to trek out to Peter Luger's in Brooklyn. Quality Meats is busiest in the evenings, which explains why it's only offering a Restaurant Week menu for lunch, but we'll take it (even if it means needing a power nap later). Plus, opt for a nice glass of Malbec and total is still only $30 + tax/tip.
Our Restaurant Week picks:
Appetizer: Seared Scallops or Steak Tartare
Entree: Baby Back Ribs or Hanger Steak with Brandied Cherries
Dessert: Housemade Mint Chocolate Chunk Ice Cream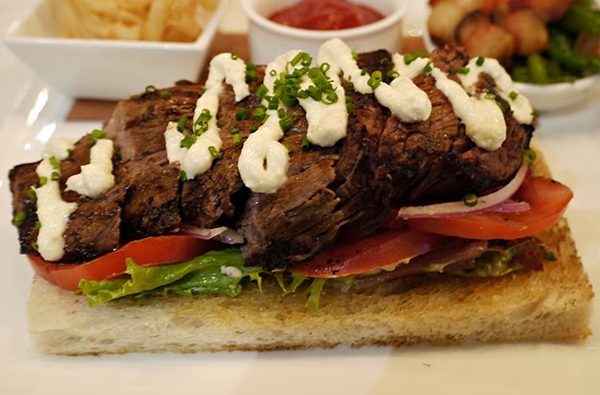 Related Posts
NYC Restaurant Week Winter 2014: Where to Go
Nougatine at Jean-Georges NYC Restaurant Week Review
Tom Colicchio's Riverpark, NYC Restaurant Review
Where to Eat in NYC: The Best New York Restaurants Right Now
Need Award Booking Help? Our fee is as low as $75 per ticket if you book your hotel through us.
If you enjoyed this, join 90,000+ readers: please follow TravelSort on Twitter or like us on Facebook to be alerted to new posts.
Become a TravelSort Client and Book Your Hotel with Virtuoso or Four Seasons Preferred VIP Amenities!