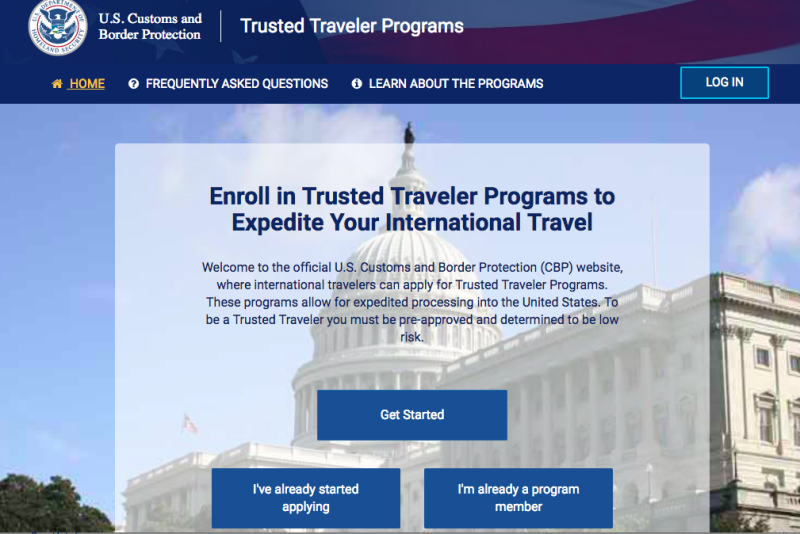 A New Global Entry Web Site means you must create a new Login.gov account, even if you have an existing GOES ID. The GOES ID will no longer allow you to access the Trusted Traveler Programs site or update your Global Entry data.
I'm a huge fan of Global Entry, and have saved many hours of standing in line both via TSA PreCheck expedited security screening (which you're eligible for, if flying an airline that participates, and if the TSA PreCheck line is open) and via expedited re-entry to the U.S. using the Global Entry kiosks.
Fortunately, creating the new Login.gov account is simple enough:
1. Go to the new U.S. Customs and Border Protection Trusted Traveler Programs site and then to the Get Started screen.
2. You'll be prompted to click the blue Create an Account button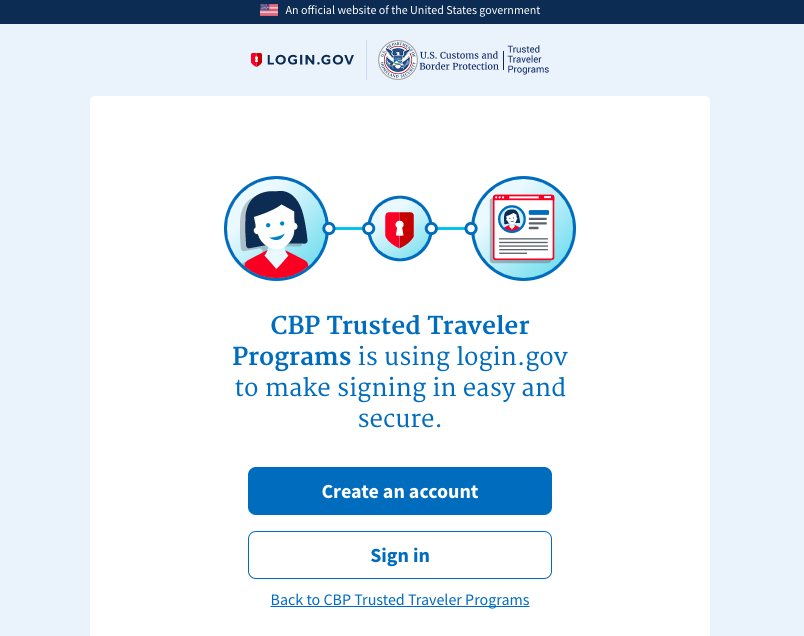 3. Next, enter the email address you want to use to login and receive Global Entry communciations at.
4. You'll also need to set up a password and provide a phone number, where you'll receive a one time security code each time you login.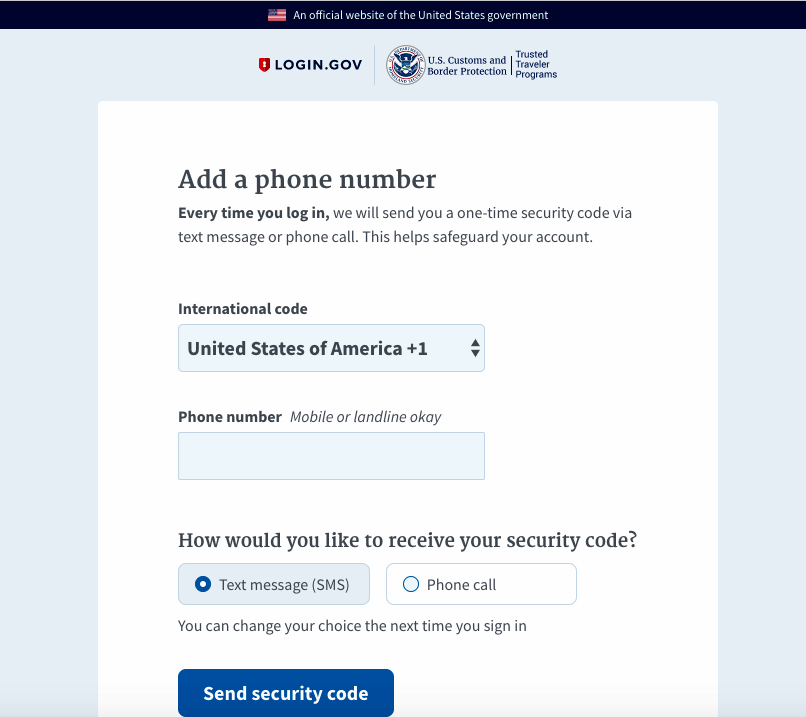 5. After setting up your new Login.gov account, you'll also need to create an Account Profile.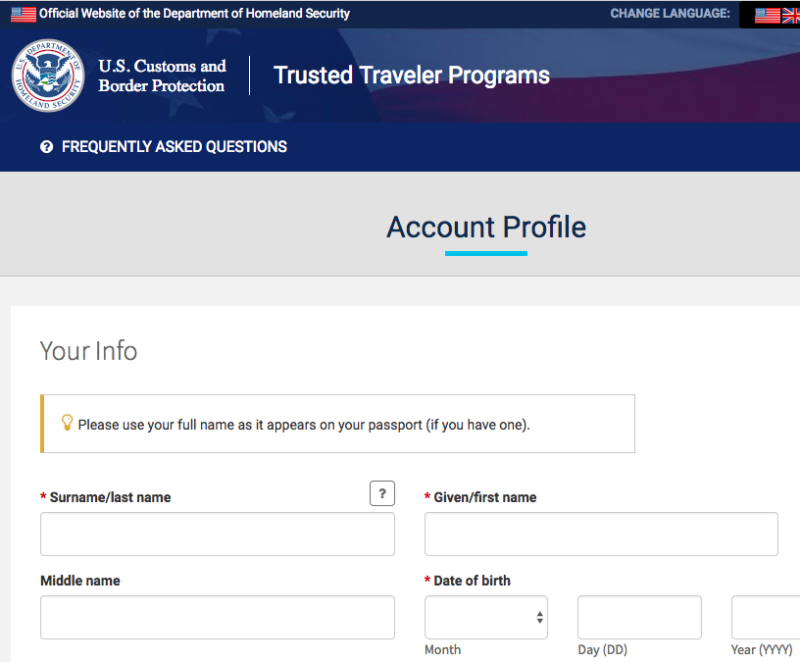 At the bottom, you'll be prompted to enter your existing PASSID (your Known Traveler Number), which is a 9 digit number on the back of your Global Entry card.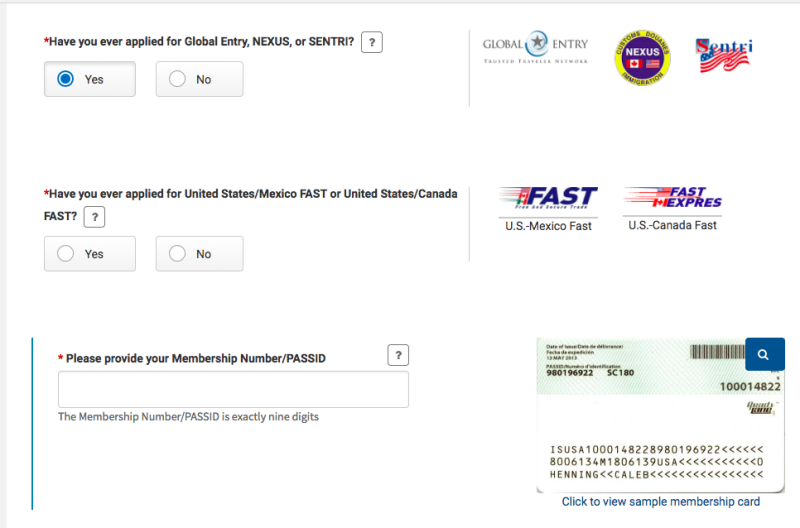 Since my Global Entry will be expiring within the next year, I also took the opportunity to renew my Global Entry membership, as well as request an APEC Business Travel Card, for $70. I paid with my Chase Sapphire Reserve card, which will cover the $100 Global Entry renewal fee, although not of course the APEC Business Travel card fee.
Have you created your new Login.gov account to manage and renew your Global Entry membership?
Recommended Posts
American Express Platinum Card Global Entry Benefit Tips
TSA PreCheck: Emirates, Virgin Atlantic and Avianca Join
TSA PreCheck: Which Airlines and Airports?
Parental Consent Form to Travel: Does Your Child Need One?
HT: Reddit
Need Award Booking Help? Our fee is as low as $75 per ticket if you book your hotel through us.
If you enjoyed this, join 200,000+ readers: please follow TravelSort on Twitter or like us on Facebook to be alerted to new posts.
Become a TravelSort Client and Book Your Luxury Hotel with Virtuoso or Preferred Partner Benefits!