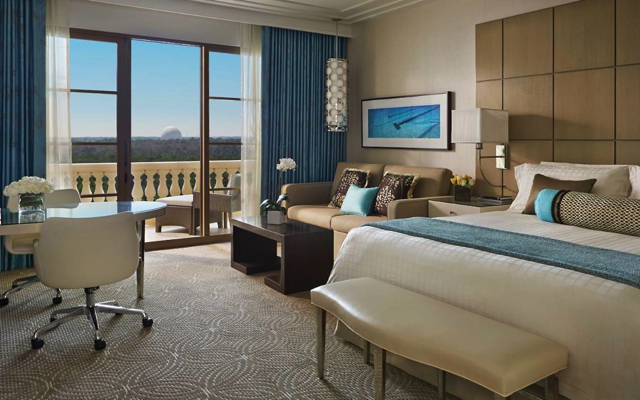 A new Four Seasons Bed is being introduced, with a mattress customized to your sleep preference. Four Seasons beds are already the most comfortable in the hotel industry, in my view, and a big reason why my husband and I choose Four Seasons whenever we can: we can be sure we'll get a great night's sleep. And isn't that the most important aspect of a hotel stay, when it comes down to it? If you're tossing and turning all night, it's pretty hard for all the other amenities and features of a hotel, no matter how good, to make up for that loss of sleep.
New Four Seasons Bed Features
Choice of three different mattress toppers, depending on how soft or firm you want your mattress to be: Signature, Signature Plush or Signature Firm
Guests returning to a property will find their favorite mattress topper already in place
Patented GelTouch Foam Center heat absorption technology to absorb excess heat and keep you comfortable during the night
Pocketed coil motion separation inside the mattress, minimizing motion transfer between you and your partner when you sleep
Now the only thing the Four Seasons needs to solve is how to enable each person to have their own level of firmness on each side of the bed–kidding! At that point, you may just want to choose 2 beds for the room.
My husband's comment when I told him this news was that he's surprised that other hotels don't yet offer this. After all, people have such varying preferences when it comes to mattress support, so no matter what kind of mattress a hotel offers, someone is going to find it too firm or too soft for their liking. Now the Four Seasons only has to worry about those who don't find the Signature Firm quite firm enough or soft enough (maybe an extra Signature Plush mattress topper?)
Where to Find the New Four Seasons Bed
Four Seasons Santa Barbara
Four Seasons Jackson Hole
Four Seasons Moscow (opening mid-2014)
Four Seasons Orlando (opening August 3, 2014)
New Four Seasons Bed Coming Soon to:
Four Seasons Chicago
Four Seasons New York
Four Seasons Nevis
Other Four Seasons hotels will be getting the new Four Seasons bed over the next few years, as part of the normal upgrade.
Related Posts