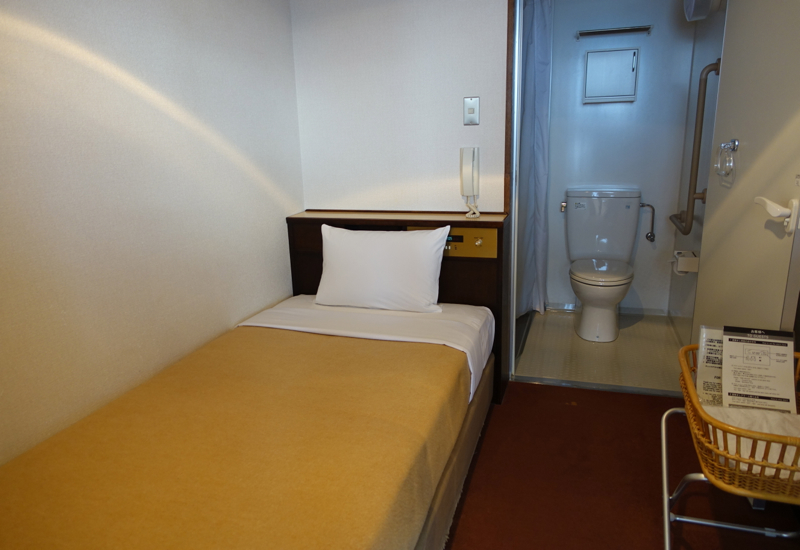 Needed: more airports with day rooms or sleeping rooms. Think about it–what's the one thing that's often hardest to get on a flight, sometimes even for first class and business class passengers? Quality sleep. Just about all airlines provide a range of entertainment options these days, and those in premium cabins can enjoy pretty good quality (if not exactly gourmet) meals and top champagnes and wines. And in addition to onboard duty free, there's if anything a glut of shopping available at airports.
But a good night's sleep often isn't to be had until you reach your final destination, or at least a hotel, which is often airside, requiring you to clear immigration and customs.
Enter the airport day room, which, having just experienced one at Tokyo Narita, I wish more airports, particularly major international ones, would emulate. We'd just gotten off a red eye flight from Hong Kong, which is just a 4 hour flight and departs at 1am in the morning, getting into Tokyo 5am Hong Kong time / 6am Tokyo time, and really needed a nap more than food or anything else. We did have to kill 30 min. waiting for it to open at 7am, but that opening time is at least earlier than Tokyo's airport lounges (which, at least for business class, don't offer nap rooms) and open at 7:30am.
Check-in was quick: a simple form where I entered my name, passport number, onward flight and signature, and then chose how much time we wanted. The first hour is only JPY 1540, about $15, and each subsequent 60 minutes is JPY 770–very reasonable, I thought.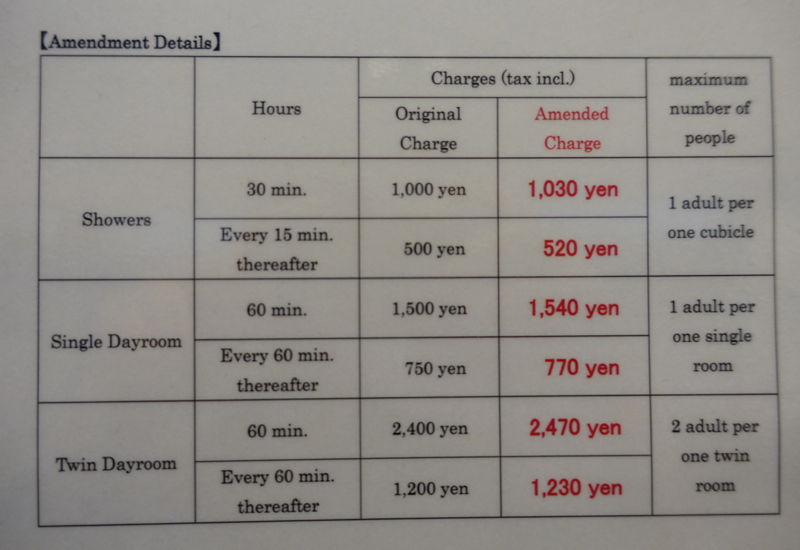 We were then given a bottle of water and key to our room. The room itself included a single bed (we could have paid a bit more for two twin beds, but the munchkin insisted he didn't want to sleep) and an en suite toilet and shower–everything you needed to freshen up as well as nap. And it was completely dark and quiet when we turned out the light, which is a blessing after all the ambient light and noise on flights. Another bonus: electrical outlets that enabled me to charge my devices while napping without having to hunt down outlets in the lounge.
So why aren't there more airport day rooms or sleeping rooms? I suspect it doesn't work well as a business. Sometimes transit or airport hotels do offer day room rates, which tend to be quite pricey. Most airport real estate is expensive, so it's not cheap to provide these types of rooms. I'm pretty sure the Tokyo Narita airport day room I used is subsidized in some fashion; a truer indicator of the cost for major international airports is probably the Plaza Premium Lounge West Hall in Hong Kong, where the cost of a sleep room for 3 hours is ~$80.
Have you made use of airport day rooms or sleeping rooms in your travels?
Related Posts
Sleeping at Hong Kong Airport: Which Lounges?
Best International Business Class Seats for Sleeping
The Best Airports for Kids and Families
Need Award Booking Help? Our fee is as low as $75 per ticket if you book your hotel through us.
If you enjoyed this, join 150,000+ readers: please follow TravelSort on Twitter or like us on Facebook to be alerted to new posts.
Become a TravelSort Client and Book 5-Star Hotels with Virtuoso or Four Seasons Preferred Partner Amenities!