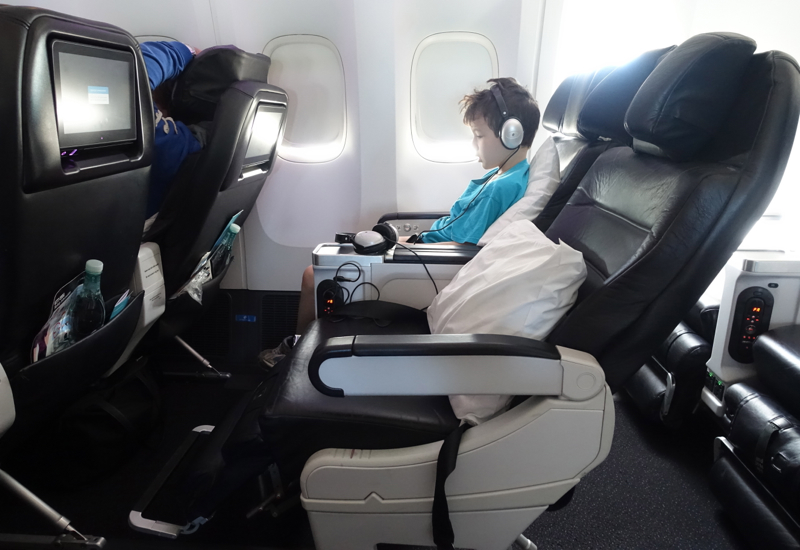 I had my best Premium Economy flight today. Granted, I normally try to fly at least business class for international flights, but this was a relatively short international flight and I decided Premium Economy was all my son and I needed. And this is also a caveat–I was thrilled with our flight, but I still wouldn't want to fly it on a long 10 hour plus flight, and especially not overnight, as these are obviously not lie flat let alone flat bed seats and it would be difficult to get any proper rest unless you truly can sleep sitting up.
Premium Economy isn't aspirational, it's practical. It definitely has a place in many airlines' international long haul aircraft, for those who just can't take another cramped economy seat, but don't have the means, whether in money or miles, to book business class or first class.
So what makes a Premium Economy product great? Here are 5 things I loved about our flight, with a full review to come later:
1. Fresh Squeezed Orange Juice
I can count the number of times I've enjoyed fresh squeezed orange juice, even in first class and business class. This is definitely the first time I've ever enjoyed it in Premium Economy–it was so fantastic, my son and I even shared a second glass.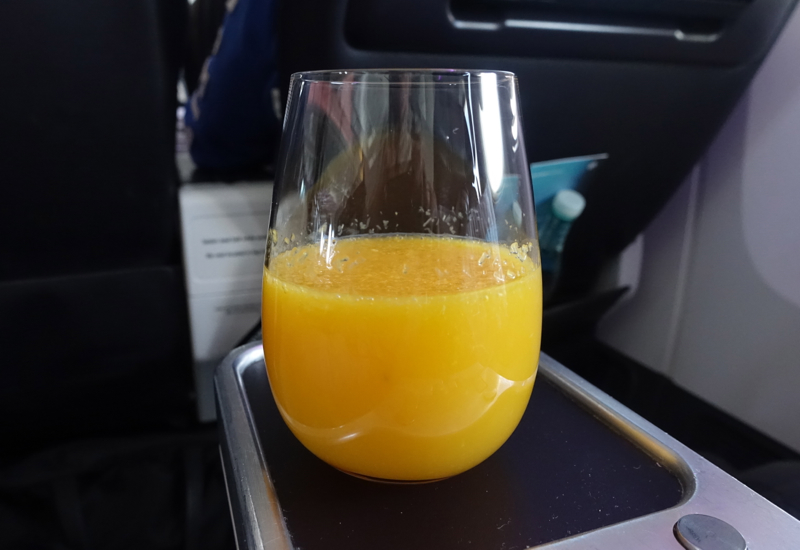 2. 41 Inches of Seat Pitch
Consider that U.S. airlines' Premium Economy products offer just 35 inches of seat pitch in the case of Delta Comfort+ or 36 inches in the case of American Airlines Main Cabin Extra, and that even Cathay Pacific Premium Economy offers just 38 inches of seat pitch.
3. Use of Business Class Bathrooms
Many Premium Economy cabins, especially among U.S. airlines, still require you to use the Economy lavatories, and that can mean a long wait. One of the reasons it's great to fly first class and business class with young kids, in addition to the obvious benefits of more space and a flat bed seat, is that there are fewer people per bathroom. That means when your kid has to go to the bathroom, there usually is no wait or only a short wait.
The nice thing about this Premium Economy product was that we were able to use the business class bathrooms, so there was never a wait. The bathroom itself was plain, but the hand soap was good quality and the hand towels were the thin washcloth variety that is typically in first class, instead of paper.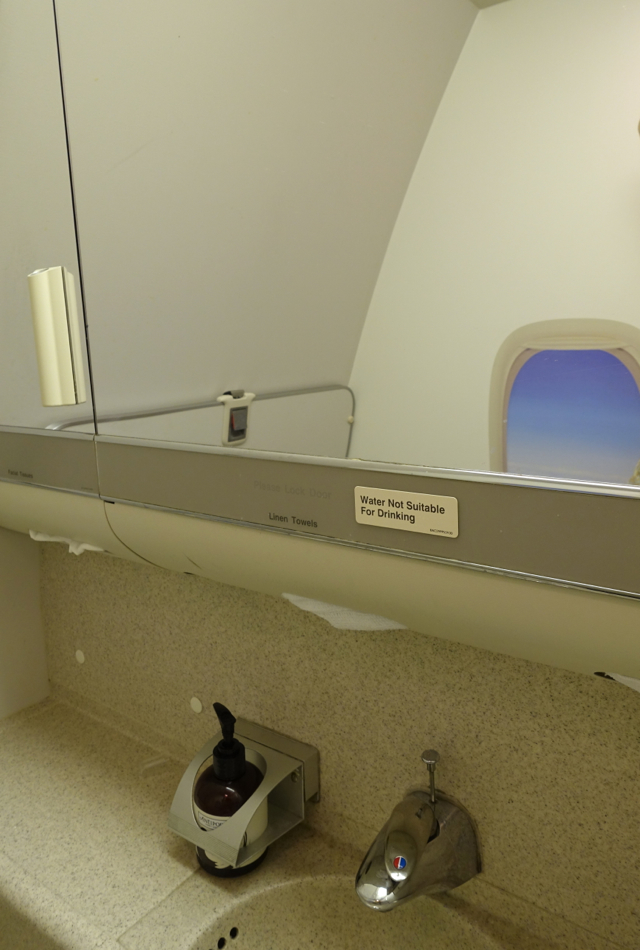 4. Fantastic Flight Crew
Our flight crew was just fantastic. They were on top of everything safety-wise, ensuring that seats were in the correct position and that we were buckled up when we were supposed to be, but they were also genuinely warm and friendly, with a great sense of humor. You can tell when the crew has great morale and enjoys working as a team, and this one did. And no, I have no connection to this crew or airline, and in fact paid for our tickets rather than redeeming miles for them.
5. Delicious Meal
On our three hour flight we had a choice of three different entrees, and both the ones my son and I chose were delicious and served in porcelain, with silverware and cloth napkins. Apparently the food was actually the same as in business class, since my husband flew business and he had the same entree choices we did.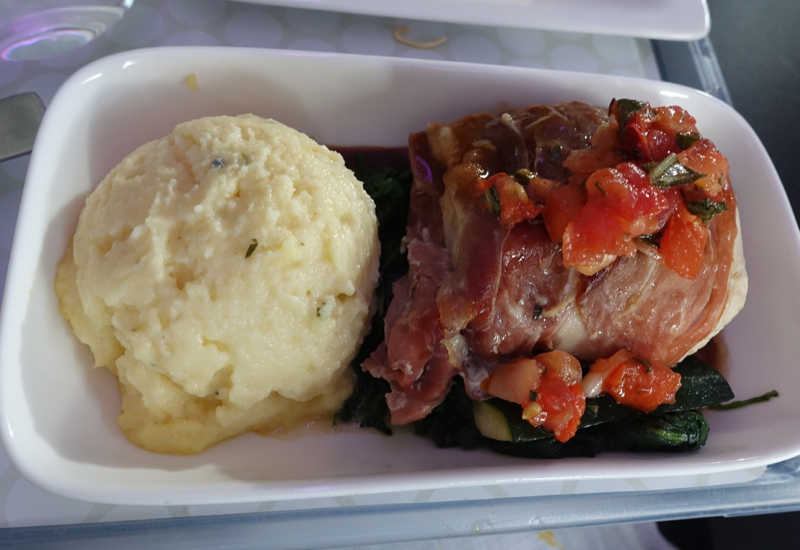 Can you guess the airline and Premium Economy product we flew? What has been your best Premium Economy experience?
Related Posts
United Economy Plus Upgrade Tips
Best Premium Economy Airline Seats
United Economy Plus Refund and Goodwill Miles for Downgrade
Need Award Booking Help? Our fee is as low as $75 per ticket if you book your hotel through us.
If you enjoyed this, join 200,000+ readers: please follow TravelSort on Twitter or like us on Facebook to be alerted to new posts.
Become a TravelSort Client and Book 5-Star Hotels with Virtuoso or Four Seasons Preferred Partner Amenities!